Avila Perspective, Chap.186: Southern California Stacked with Boxing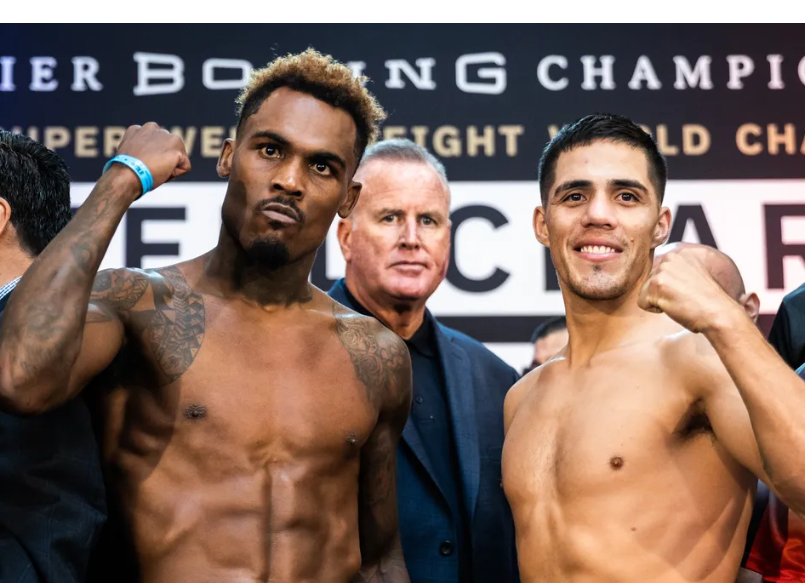 In a three-day span a locust swarm of prizefighting descends on Southern California with boxing shows big and small battling for public interest. It's boxing stacked like a triple-decker sandwich.
Beginning on Thursday two rival promoters fire up the sunny landscape with 360 Promotions in Montebello, California led by Chelsey Anderson meeting Jessica Juarez. And 100 miles away, Golden Boy Promotions staging their card led by Angel Acosta and Janiel Rivera in a flyweight battle in Indio.
Then, after a day of multiple Friday weigh-ins in the Los Angeles area, things really get heated.
Carson
On Saturday, at the Dignity Health Sports Park in Carson, formerly known as the StubHub Center, a battle for the undisputed super welterweight world championship between Jermell Charlo (34-1-1, 18 KOs) and Brian Castano (17-0-2, 12 KOs) reboots after their first encounter that ended in a split draw. Showtime will televise.
"Being on the undisputed list means more to me than being on pound-for-pound lists. I want to be on the top tier and for people to see that I'm undisputed and say that he's an animal. This is my moment," said Charlo.
Castano feels that he was the actual winner in their first fight.
"I do believe that I won the first fight. It might have been by a small margin, but I won it. This time, we're going to try everything to make sure we don't leave the fight in the hands of the judges," Castano said.
Inglewood
Also on Saturday, at the nearby Inglewood Forum, Sergey Kovalev (34-4-1, 29 KOs) meets Tervel Pulev (16-0, 13 KOs) in a cruiserweight fight set for 10 rounds. The Triller fight card with Fernando Vargas's three sons also performing will be shown on FITE pay-per-view.
Kovalev feels his lengthy layoff has allowed his body to heal and he is ready for Pulev.
"I don't really study my opponents.  I will watch one or two rounds from his last couple of fights so I can see what style he likes – does he like to fight inside or from a distance, then I can prepare," said Kovalev, the former light heavyweight titlist now moving up to cruiserweight. "I just can't wait to get inside the ring and show the world who is the best cruiserweight on the planet."
Ontario
About 40 miles east, Golden Boy Promotions has their light heavyweight star Gilberto "Zurdo" Ramirez (43-0, 29 KOs) looking to maintain his place as a contender when he meets Dominic Boesel (32-2, 12 KOs) in the main event at Toyota Arena in Ontario, Calif. DAZN will stream the fight card.
Dimitrii Bivol is the current WBA light heavyweight titlist and remains so after defeating Saul "Canelo" Alvarez last weekend.
"I'm first on the ladder and Zurdo is right under me, so it was a fight that had to happen. We'll see what happens," said Boesel about the winner facing champion Bivol.
Ramirez would like to be the one.
"In a way I do have to get revenge since I represent Mexico as well," said Ramirez about avenging Canelo's loss to Bivol.
Three major cards battling it out on the same day in the same region. Three different networks are also slugging it out for attention too.
By the way, a fourth boxing card also takes place in Simi Valley with a super lightweight main event pitting Robert "Scrappy" Ortiz (7-4-3) against Ryan Venable (2-11) at the Kid Gloves Gym on Saturday.
Take your pick boxing fans. Southern California continues to be the boxing universe for the entire world.
Need proof.
Saul "Canelo" Alvarez trains in San Diego, Calif. and Dimitrii Bivol trains in Indio, Calif. They are about 50 miles apart from each other. Sergey Kovalev trains in Los Angeles and Brian Castano also trained in Los Angeles.
And why not? There are more than 100 boxing gyms in the Southern California area.
Mayweather exhibition
In the United Arab Emirates, Floyd Mayweather participates in another exhibition. This time against Don Moore. Another fighting an exhibition is Anderson Silva facing Bruno Machado. I'm guessing the winners will face each other. It can be seen on FITE.tv on pay-per-view. Cost is $29.99.
The actual fight card pits female fighters Delfine Persoon against Elhem Mekhaled in a super featherweight showdown. Persoon faced Katie Taylor twice and nearly defeated the Irish fighter. Mekhaled is undefeated and ranked high in the extremely talented super featherweight division.
Fights to Watch
Thurs. DAZN  6 p.m. Angel Acosta (22-3) vs Janiel Rivera (18-8-3).
Thurs. UFC Fight Pass 7 p.m. Chelsey Anderson (4-0) vs Jessica Juarez (3-1).
Sat. FITE ppv 11 a.m. Floyd Mayweather vs Don Moore (exhibition); Delfine Persoon (46-3) vs Elhem Mekhaled (15-0).
Sat. FITE.TV 4 p.m. Sergey Kovalev (34-4-1) vs Tervel Pulev (16-0).
Sat. DAZN 5 p.m. Gilberto Ramirez (43-0) vs Dominic Boesel (32-2).
Sat. Showtime 6 p.m. Jermell Charlo (34-1-1) vs Brian Castano (17-0-2); Jaron Ennis (28-0) vs Custio Clayton (19-0-1).
To comment on this story in the Fight Forum CLICK HERE
Harvey Araton Reflects on the Odd Coupling of Ali-Liston II and Lewiston, Maine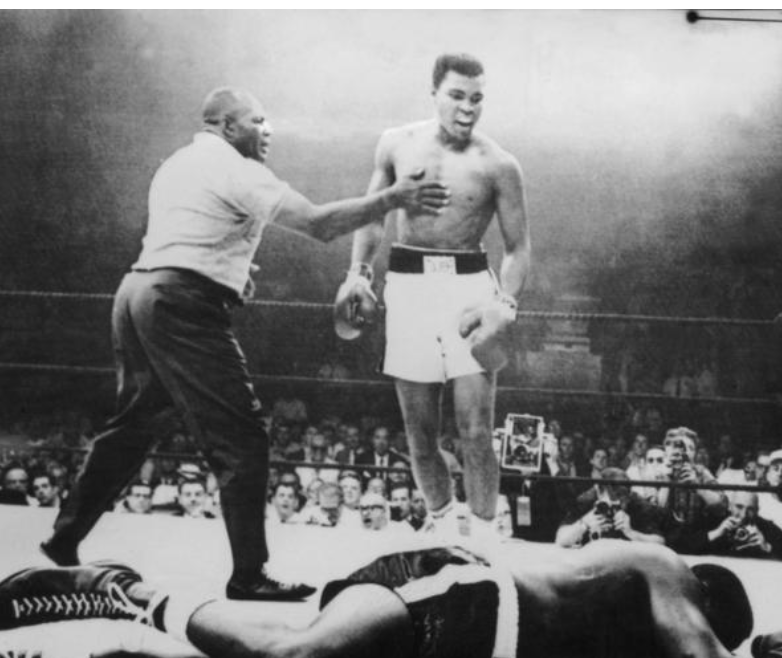 Harvey Araton Reflects on the Odd Coupling of Ali-Liston II and Lewiston, Maine
It's rarely the case, but in a few instances a heavyweight championship fight has been staged in a small town like Shelby, Montana, or Lewiston, Maine.
The latter was the case 57 years ago this week — May 25 to be exact — when Muhammad Ali faced Sonny Liston for the second time in 15 months.
In the initial meeting, Ali, then Cassius Clay, stunned the world by stopping and taking away the Big Bear's title with a sixth-round technical knockout in Miami Beach.
In the rematch, Ali's short right hand proved to be the knockout punch, but many called it the "Phantom Punch," because few in the throng of 2,434 inside Lewiston's St. Dominic's Arena actually saw the blow land.
Looking back, just how did a town of around 40,000 inhabitants and 142 miles north of Boston, actually host the second meeting?
Longtime New York City sportswriter Harvey Araton penned a feature that ran on May, 19, 2015 in the New York Times on just how that unlikely hamlet of Lewiston, at least for one night, became the boxing capital of the world.
"For the old timers in Lewiston, that fight is the equivalent of hosting an Olympics, an event that for decades has defined its identity, even more so after the city fell into disrepair following the decline of its textile industry and the closing of its mills," said Araton, who worked at the Staten Island Advance, the New York Post, and the New York Daily News preceding a 25-year stint at the New York Times including a decade and a half writing the "Sports of the Times" column.
"The filmmaker I met who talked about what Ali yelled at Liston as he lay on his back – "Get up and fight!" – and how it enhanced the fight's legacy in Lewiston as it struggled to revive itself was just perfect for my story. I'd like to think it has also come to reflect the rise of the Somali immigrant community, what it has had to go through in order to find a home and to overcome the standard fear and loathing of immigrants to share its restorative efforts in the city."
When Araton visited Lewiston on the fight's 50th anniversary, the townsfolk were proud.
"There certainly was a nostalgic quality to the city of Lewiston with the retention of its old, industrial feel, but especially in the arena where the fight took place. Beyond the facelift it was given several years ago, more to its facade than anything else, it still resembles what I described in the story as a cross between an old barn and an airplane hangar," he said. "And while I wouldn't say time is frozen inside, you didn't have to stretch your imagination too far to feel what fight night must have been like, all of it enhanced by the folks I found who actually attended. And who, 50 years after the fact, were surprisingly vivid in their recall."
While Ali was famous before this matchup, he became even more recognizable after it.
"To a degree, yes, this fight, more than the first one with Liston, arguably made the new champ more of a household name, for several reasons (though I would go easy on the global aspect of it, given the technological disconnectedness of the time). First and foremost, the chaotic and controversial nature of the fight was unavoidable," said Araton, the author, co-author or editor of nine books including "When The Garden Was Eden: Clyde, The Captain, Dollar Bill And the Glory Days Of The New York Knicks" and "Driving Mr. Yogi: Yogi Berra, Ron Guidry And Baseball's Greatest Gift."
"Two, with the name "Muhammad Ali" stitched onto his white robe, that was unquestionably more of an attention-grabber than Clay (even if much of the media refused to call him Ali). Finally, for those (including my dad Gilbert) who were turned off by Ali's brashness and preferred to think of the Miami bout as a fluke or even a setup to have Liston put him to sleep in the rematch, the quick work Ali made of Liston essentially suggested to fans everywhere (of what was then a far more popular sport than today) that they might want to get used to this mouthy showman. He was going to be around for a while."
Araton, who received the prestigious Curt Gowdy Award in 2017 (given annually to print/digital and broadcasting members of the media), said he had to talk his editors into letting him write the piece.
"This one was self-generated all the way. I even had to do a bit of a sales pitch for my editors, who weren't in love with retrospective pieces. By 2015, I knew I wasn't going to be a full-time sports journalist for much longer. I had tired of the traveling, the late-nights at live events, the calls for a deadline column that uprooted a dinner plan or a day with my family," he said. "There
wasn't for me a great sense of unfinished business, events I hadn't had the good fortune of covering. But I had always wondered about that fight – how the hell did it wind up in Lewiston, of all places? I mean, there were obvious details about the Boston situation, but I wanted to know the full story. More than that, I was dying to find out if I could interview anyone who actually attended the fight. I really thought I'd be lucky to locate one or two. But lo and behold, there were several – including the former Bates students – who were either at the fight or connected to it, one way or another. And, of course, the story ultimately evolved to being about Lewiston as much as it was about the fight. That's what I always loved about journalism: the idea is what merely gets you moving in the pursuit of a story."
Like so many at that time, Araton listened to the fight on the radio. "I mentioned my father earlier – he wasn't much of a sports fan but he grew up on the Lower East Side of Manhattan, had a cousin who was a boxer and loved a good boxing match. And as I also mentioned, he didn't care much for Ali, while I, like so many other kids, found him compelling, especially compared to the dour, menacing Liston," he noted. "So that night, he set up the radio on the kitchen table in our Staten Island housing projects apartment, as he typically did for a big fight that wasn't on TV. I had just turned 13, apparently old enough to be teased: "Liston's gonna give it to him good.
"Just as the start of the fight approached, I had to hit the bathroom, and after taking care of business in there, I emerged to see him pulling the plug from the socket and returning the radio to the shelf where he kept it. "Go to bed, it's over," he said. I was confused – "whaddaya mean, it's over?" He huffed, "Clay knocked him out." I went off to my room happily."
The fight lasted one round and some thought it was fixed. Jimmy Cannon, the legendary sportswriter sitting ringside said of the knockout punch: "It couldn't have squashed a grape."
"I asked that question to all I interviewed who'd attended the fight. Most told me they managed to miss the moment of the punch – looked away, or sipped a beer, or whatever," said Araton, "But one guy, a former IRS agent named Bob Pacios, insisted he'd had a clear and elevated line of vision from behind Ali and saw Liston step into the blow to the side of his face. He even diagrammed what he saw on a napkin. So, I'll go with what he testified, while also factoring in that Liston did get up and the fight sort of continued as the ref, Jersey Joe Walcott, went over to consult the timekeeper. Which, I suppose, could obfuscate the hardcore belief that he took a dive. Also, while Ali was no knockout artist, he certainly was a very large man with lightning-fast hands. In other words, the one-punch takeout was plausible."
Araton never covered any of Ali's fights, but he did see him up close on one occasion.
"I met him once at the baggage claim at one of the New York-area airports, can't remember which one, or the year, but it was well after he'd been afflicted by Parkinson's," he said. "I was waiting for my bag, minding my business, when I noticed him standing with his wife, Lonnie, at the carousel right next door – of course with people gawking all around him. I just had to go over and say something, anything. I introduced myself as a New York Times sports columnist, and a fan, and mentioned one of my mentors in the newspaper business – Vic Ziegel, who'd covered prime Ali for the New York Post. He smiled, made a fist and said something to the extent of, 'You tell him I'm looking for him!'"
Araton said he did see the three-time heavyweight champion from a distance.
"Having covered the Atlanta Summer Olympics in 1996, I was also in the stadium when he appeared with the torch, in what had to be the greatest ceremonial sports moment of our times," he said. "It takes no special insight to call Ali a great historical figure, incredibly courageous, transcendent of his sport, all sports and pretty much everything else. But also a man with some troubling contradictions – tough to stomach, for instance, how he demeaned Joe Frazier, even when rationalized for the purpose of selling the fights. And shame on the press for laughing along, or even portraying Frazier as a tool of the white establishment."
Araton went on: "When Ali died, I was wrapping up my 25 years at the Times (as I'd anticipated before doing the Lewiston piece the previous year) and was covering the NBA finals in the California Bay Area. My older son, Alex, was quite upset by the news. He was, after all, the son of a sports columnist who happened to be fascinated with the Ali legend. He kept texting me, encouraging me to write something, while I reminded him that the Times tributes had all been prepared well in advance of Ali's death, as almost all are for the truly great ones. But when he insisted, I finally relented, and stayed up into the wee hours to finish a piece that I posted on a blog site I had created but seldom used.
"Strangely enough, once posted to the blog site, it appeared on my Twitter feed and a media critic for Sports Illustrated included it on a list of Ali tributes he liked. That provided it with far more readers than I'd imagined it would get. Which gets back to my earlier point of how Ali as a phenomenon was much easier to propagate globally by 2016 than he was in 1965."
Harvey Araton's blog piece bore the title "Ali, Connector of Generations." Here's a link to it.
http://www.harveyaraton.com/the-araton-blog/ali-connector-of-generations
To comment on this story in the Fight Forum CLICK HERE
R.I.P. Les Bonano (1943-2022), Linchpin of Boxing in New Orleans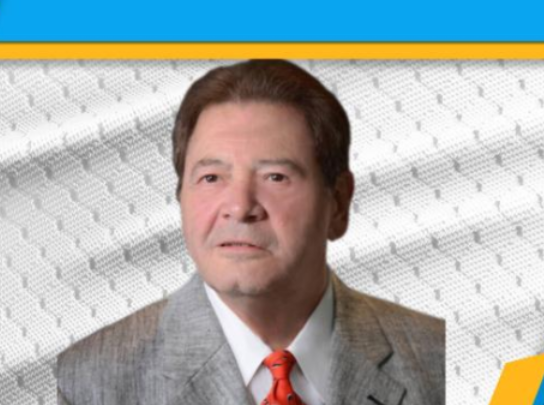 Les Bonano, a fixture on the New Orleans area boxing scene for 50 years, passed away on Saturday night, May 21, at his home in Slidell, Louisiana, surrounded by his wife of 60 years, Mary, his four children and his eight grandchildren. Bonano, who had been in and out of the hospital in recent months with kidney problems, was 79 years old.
Bonano joined the New Orleans Police Department in 1965 and patrolled the French Quarter, one of America's most harrowing beats. In 1974, while working for the New Orleans Parish Sheriff's Department, he was charged with starting an intramural sports program to relieve tensions at the parish prison. He began with basketball and then added boxing. Somewhat later, he opened a gym and took to training, managing, and promoting fighters. He retired from law enforcement in 1981 to give boxing his full attention.
Bonano was poised to seize the moment when neighboring Mississippi legalized gambling in 1990. He carved out arrangements with Gulf Coast casino resorts in Biloxi and Bay St. Louis to keep his fighters' busy. Many of the shows that he facilitated were mid-week shows that aired on the old USA cable network.
Bonano never had the satisfaction of managing a world champion, but he came awful close with Melvin Paul who lost a controversial decision to Charlie "Cho Choo" Brown in the inaugural IBF lightweight title fight. Others in Bonano's stable who went on to compete for world titles include Jerry Celestine, Anthony Stephens, and John Duplessis. Celestine, a light heavyweight who fought Michael Spinks, was an alumnus of Bonano's prison program.
More recently, Bonano promoted Jonathan Guidry, the Dulac, LA heavyweight who made a surprisingly strong showing against WBA (secondary) title-holder Trevor Bryan on a Don King promotion in Warren, Ohio.
In July of last year, Les Bonano was formally inducted into the Greater New Orleans Sports Hall of Fame with the class of 2021. "He is perhaps the final ruler of what remains of a fraying and depleted boxing kingdom in the formerly great fight city of New Orleans," wrote Hall of Fame boxing writer Bernard Fernandez, a New Orleans native, in a tribute that ran on these pages.
We here at The Sweet Science send our condolences to the Bonano family. May he rest in peace.
To comment on this story in the Fight Forum CLICK HERE
What's Next for David Benavidez?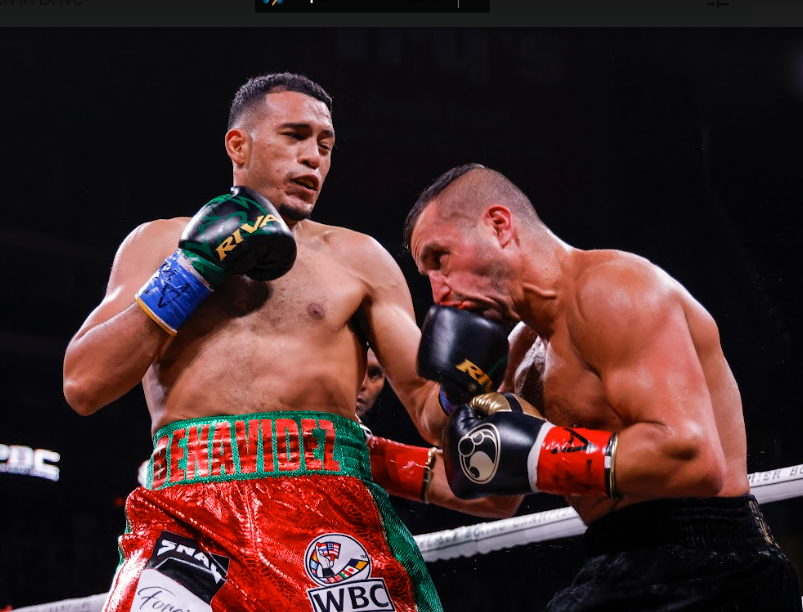 What's Next for David Benavidez?
POST-FIGHT REPORT BY TSS SPECIAL CORRESPONDENT NORM FRAUENHEIM —
GLENDALE, AZ – Forget Canelo Alvarez.
That, at least, was the message from David Benavidez and his promoter late Saturday after he demolished David Lemieux in front of a roaring crowd at Gila River Arena in a Showtime-televised rout.
Benavidez (26-0, 23 KOs) has been talking about a super-middleweight showdown with Canelo for the last couple of years. His victory, a third-round stoppage of Lemieux, put him first in line for a shot at the World Boxing Council's version of the 168-pound title, still held by Canelo
But that talk stopped. Canelo who?
It sounded as if Benavidez, the WBC's interim champion, was ready to shut that door and move on, possibly to Caleb Plant or Jermall Charlo or David Morrell. He never mentioned Canelo during a post-fight news conference a couple of hours after bulldozing Lemieux, a former middleweight champion who was overmatched in every way.
"Plant, Charlo, Morrell, maybe we can put together a fight against one of those guys later in the year,'' said Benavidez, who drew an estimated crowd of nearly 10,000 for the second straight time in an Arizona arena near his old neighborhood in Phoenix.
The question is whether Plant, or Charlo, or Morrell would be willing to face Benavidez. Lemieux was smaller and older. Still, it was scary to witness the beatdown delivered by Benavidez, who grew up about seven miles from Gila River, a National Hockey League Arena.
Benavidez, 25 and still a couple years from his prime, seemingly did it all. He started with body punches. At the end of the first round, he landed a lethal upper-cut, the first in what would prove to be an overwhelming storm. In the second, he knocked Lemieux through the ropes, leaving the Canadian bloodied, dazed and defenseless. At 1:31 of the third it was over. Lemieux (43-5. 36 KOs) did not attend the post-fight news conference. He was taken to a nearby hospital in Glendale.
"He's a good fighter, a courageous fighter,'' Benavidez said. "He did what those others wouldn't do. He fought me.''
Unlike Benavidez, his promoter, Sampson Lewkowicz mentioned Canelo, who is coming off a stunning loss to light-heavyweight Dimitry Bivol.
"Please, you guys need to quit asking about Canelo,'' Lewkowicz told a room full of reporters. "We're looking at three guys. We think we can put together a fight with Charlo, or Plant, or Morrell. But Canelo won't fight David.
"He'll never fight the world's best super-middleweight.''
Photo credit: Esther Lin / SHOWTIME
To comment on this story in the Fight Forum CLICK HERE