Three Punch Combo: Notes on Thailand's Little Dynamo, IBHOF Oversights and More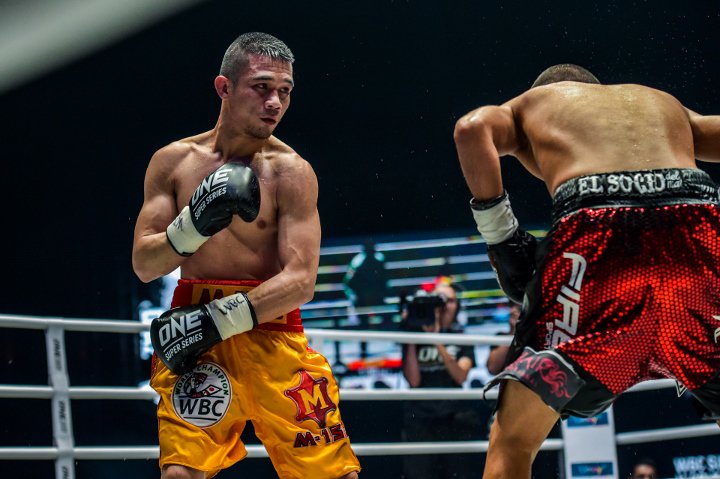 THREE PUNCH COMBO: Last week was a very busy week in boxing, both inside and outside the ring. Here are a couple of random observations:
Srisaket Sor Rungvisai (47-4-1, 41 KO's) returned in his native Thailand and successfully defended his 115-pound title belt with a wide unanimous decision over tough Iran Diaz (14-3-3, 6 KO's). Sor Rungvisai's performance showed what makes him so good as well as what makes him so vulnerable.
Sor Rungvisai (pictured in the yellow trunks) is an aggressive power punching machine and once again overwhelmed his opponent with this style. Against Diaz, he committed to working the body from the opening bell and took a lot of the fight from Diaz with this committed body assault. I think Sor Rungvisai is the most effective body puncher in boxing today.
But this style can have vulnerabilities. For one, I did not see one jab from Sor Rungvisai in this fight against Diaz. It was just plain and simple aggression. And going to the body so much can leave him open for counter rights. Sor Rungvisai was clocked by a few and even appeared to be stunned in round nine by a counter right from Diaz after attacking the body.
Sor Rungvisai is certainly fun to watch and his ultra-aggressive offensively minded style makes him a tough out for anyone. But those vulnerabilities, while making him all the more entertaining, will likely one day come back to haunt him.
On Friday, it was announced that Saul "Canelo" Alvarez (50-1-2, 34 KO's) would return to the ring on December 15th at Madison Square Garden to face Rocky Fielding (27-1, 15 KO's) in a 168-pound title bout. A lot of fans took to social media to announce their displeasure at the choice of opponent for Canelo following the announcement. My feelings are different.
We want our stars in this sport to be active. It helps to grow and promote the sport. In order to be active, they can't always fight top level opposition. That would be terrible management.
I like that Canelo is returning so quick after the Golovkin fight and not just sitting back until May to fight again. There was a lot of positive momentum gained from that fight for boxing and the fact that Canelo is not waiting until May to fight again is a boost for the sport. Let's appreciate the fact that he wants to fight again three months after a bruising war with Golovkin regardless of the opponent. Canelo will fight better opposition down the road. He has proven that he is willing to step up to any challenge. But let's not beat him up for taking a step down in class from time to time in order to be more active.
HBO Do The Right Thing, Part Two
 Last week, I wrote that HBO needed to do the right thing and add the female featherweight title fight between Heather Hardy and Shelly Vincent to its October 27th broadcast. The cable giant did in fact do the right thing, announcing mid-week that they would make the October 27th broadcast a tripleheader by adding the Hardy-Vincent fight to the telecast.
Also, fight writer Mike Coppinger reported that HBO is considering at least one more card before saying so long to televising live boxing. The report stated that they are considering a card on December 8th that will be headlined by 154-pound champion Jaime Munguia.
I am all for live boxing but get concerned when networks have their respective boxing cards compete with one another. Ultimately, everyone loses as eyeballs become split. Previously, Top Rank announced that on December 8th Vasyl Lomachenko will return to face Jose Pedraza in a lightweight unification fight on ESPN.
Lomachenko vs. Pedraza is a big fight and now risks losing eyeballs if HBO goes ahead with a competing card. Further to my concern, if this is the last HBO card, then many may flip to the network away from the ESPN card for nostalgia purposes. My hope is if HBO is planning another card in December that they will take this event on ESPN under consideration when planning their own card so the two do not directly compete. Why hurt the sport of boxing by splitting eyeballs if your brand will no longer be covering the sport in future?
Hall Of Fame Ballot Omissions
The International Boxing Hall of Fame & Museum in Canastota, NY has mailed out the ballots for the class of 2019. I am not a voter but the ballots have been posted on social media. Though debate has begun as to whom belongs in the Hall of Fame class of 2019, I want to focus on fighters who 100% assuredly won't be inducted because their names did not even make it on the ballot.
Here are three fighters with Hall of Fame credentials not on the 2019 ballot:
KEVIN KELLEY (60-10-2, 39 KO's)
 Those who know me know that I have been beating the drum for Kelley for years. In my mind, the fact that he is not even on the ballot is borderline criminal. Kelley is a former featherweight champion and one of the great action fighters of his era. He had many memorable all-out wars including his fights against Troy Dorsey, Ricardo Rivera, Derrick Gainer and Naseem Hamed, just to name a few. There is a fighter with similar credentials from Kelley's era, Arturo Gatti, who made the Hall of Fame the first year he was eligible. Kelley belongs in the Hall and at the very least should be on the ballot for voters to consider.
JUNIOR JONES (50-6, 28 KO's)
Jones is a fighter whose Hall of Fame credentials I touched upon a few months ago and I think it is a crying shame that he did not even make it on this year's ballot. He is a former two division champion with wins against some of the best fighters of his era. This includes two wins against Hall of Famer Marco Antonio Barrera and a win against another Hall of Famer, Orlando Canizales. His resume also includes wins against former champions Jorge Eliecer Julio, Tom Johnson and Tracy Harris Patterson. All told, Jones was 10-4 against fighters who held a world title at some point in their career. His resume speaks for itself .
VEERAPHOL SAHAPROM (66-4-2, 46 KO's)
How can this guy not be on the ballot? Just take a look at his credentials. In 1995, in just his fourth pro fight, Sahaprom won a bantamweight title. Though he lost that title in his next fight to the much more seasoned Nana Yaw Konadu, Sahaprom would recapture a bantamweight title against Joichiro Tatsuyoshi a few years later in 1998 and would hold that title for over six years before finally losing the belt to Hozumi Hasegawa. Granted, the opposition wasn't always the best but there are some solid victories on his resume including two against the aforementioned Tatsuyoshi as well as two against Toshiaki Nishioka. The long title reign mixed in with some high quality wins at the very least should have earned Sahaprom a place on the ballot.
Check out more boxing news on video at The Boxing Channel
Don't Be Blue! The Met Philly is a Great Fight Town's New (Yet Old) Boxing Venue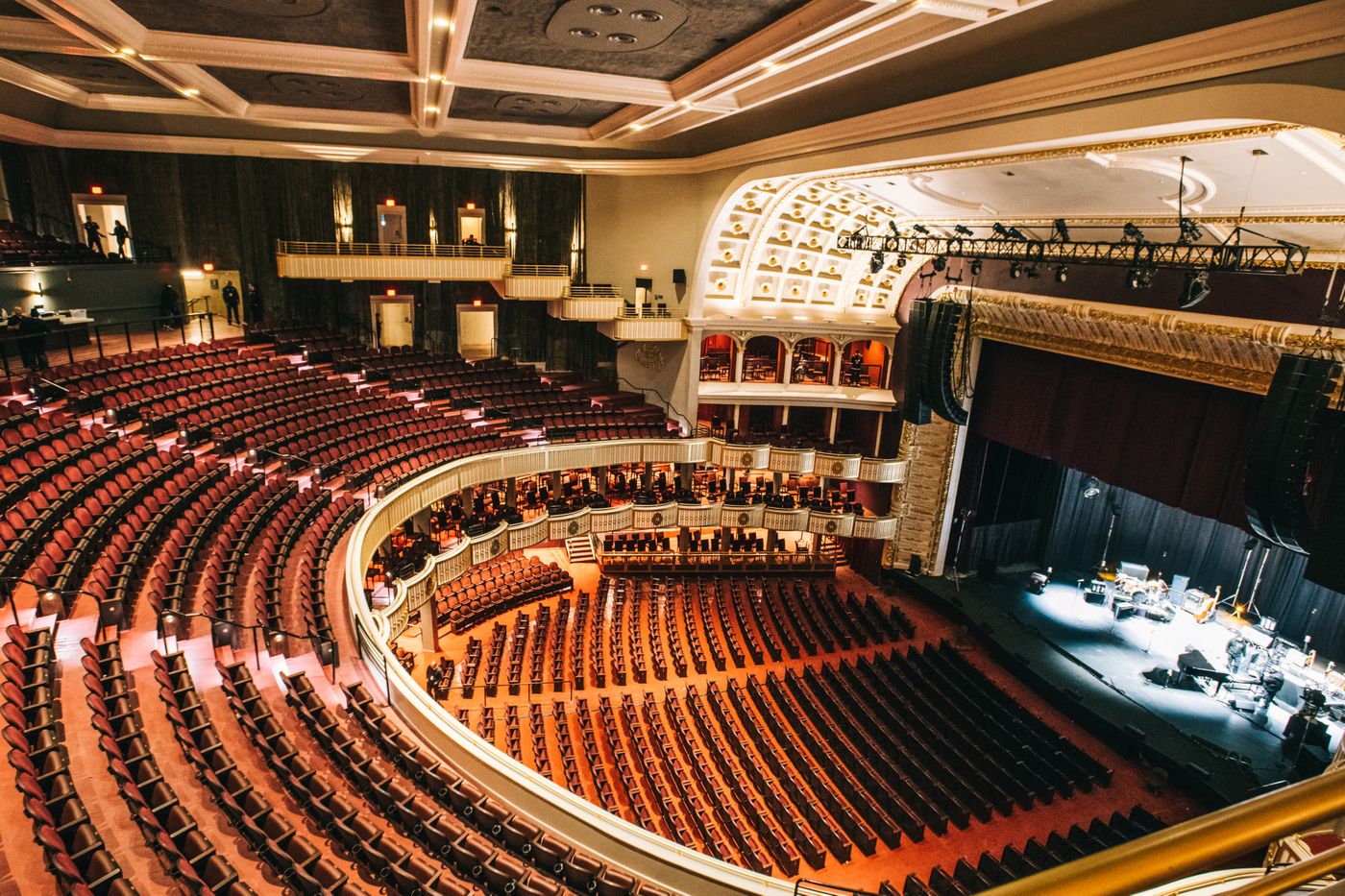 Bernard Hopkins, the renowned former middleweight and light heavyweight champion from Philadelphia, once explained his compulsion for adding layers to his boxing legacy by noting that "history is forever."
Well, sometimes it is. But history, while seldom if ever completely vanishing, can fade with the passage of time. Which is not to say adjustments to what once was can't be made; in a remarkable trade-off, one chapter in the regal boxing history of B-Hop's hometown is permanently slamming shut while another just a few blocks away on North Broad Street is about to be rewritten for a new generation and possibly succeeding ones. It is as if Sir Isaac Newton's third law of physics – "for every action there is an equal and opposite reaction" – is being played out in real life.
Goodbye forever, iconic fight club Blue Horizon. Hello, Metropolitan Opera House, or as it is now known, The Met Philadelphia, again pristine and gorgeous after a $56 million transformation over the past 18 months. The first of what is being promised as regularly scheduled boxing events at The Met takes place this Saturday night with an 11-bout card, the headliner an eight-rounder pitting undefeated local prospects Jeremy Cuevas (11-0, 8 KOs) against Steven Ortiz (9-0, 3 KOs), for the vacant Pennsylvania lightweight championship. It is a nostalgic nod toward the neighborhood turf wars that once fed the city's reputation as an incubator of hard-as-nails fighters who made their bones by slugging it out with one another.
Other matchups of interest have Samuel Teah (15-2-1, 7 KOs), of Northeast Philly by way of his native Liberia, going against Tre'Sean Wiggins (10-4-1, 6 KOs), of Johnstown, Pa., in an eight-rounder for the vacant Pennsylvania junior welterweight belt; welterweight Malik Hawkins (13-0, 9 KOs), of Baltimore, swapping punches with Gledwin Ortiz (6-2, 5 KOs), of the Bronx, N.Y., in an eight-rounder, and junior welter Branden Pizarro (13-1, 6 KOs), of the Juniata Park section of Philly, taking on Zack Ramsey (8-5, 4 KOs), of Springfield, Mass., in a six-rounder.
"The place is definitely beautiful. Breathtaking," Cuevas, 23, a North Philadelphia native now residing in South Philly, said after a tour of The Met on Tuesday. "Who wouldn't want to fight in such a beautiful venue in his hometown? I've always wanted to be involved in something like this, and now I'm here. It really hasn't sunk in yet. But I have to win. Do that and what's already a special occasion becomes a little more so.
"The hype is astounding, as it should be. I have a chance to help bring it all back to Philly, and to do it in style."
Manny Rivera, president of Philadelphia-based Hard Hitting Promotions, is excited about the prospect of a long and mutually beneficial partnership with Live Nation Philadelphia, a company whose primary business is concert promotion and whose list of recording artists is topped by popular Philly rapper Meek Mill. Although Saturday's fight card is the launch of The Met Philly's reincarnation as a boxing venue, the facility, which first opened in 1908 and hosted boxing events from 1934 to 1954, has been operational since Dec. 3, when 77-year-old folk-rock legend Bob Dylan prophetically ushered in a new yet somehow familiar era by performing many of his hits that dated back to the 1960s, as did the majority of his audience.
Maybe what goes around really does come back around again, if someone with the will and the finances is determined to make it so.
Rivera said Hard Hitting Promotions expects to stage six fight cards at The Met in 2019, the next on a yet-unspecified date in April, "and go on from there," adding layers onto the next-phase legacy of an again-grand facility that had fallen into disrepair and might have been marked for demolition were it not been for the intervention of Geoff Gordon, regional president of Live Nation Philadelphia, who saw the potential of the crumbling old palace and was willing to back his vision of a glorious future with a massive financial infusion.
"It's an exciting opportunity for boxing and we have a wonderful spot to watch competitive boxing on North Broad Street," Gordon said of the restored, multi-purpose Met, whose 858 North Broad Street address is just five blocks below the site once occupied by the Blue Horizon at the 1314-16 North Broad. But the Blue Horizon (as it had been known since 1961, so dubbed by fight promoter and then-owner Jimmy Toppi), which was constructed in 1865, hadn't staged a fight card since June 4,  2010,  when featherweight Coy Evans scored a six-round unanimous decision over Barbaro Zepeda in the main event. Almost immediately thereafter, Philadelphia's Department of Licenses and Inspection again cited the Blue for electrical code violations, among other things, and co-owners Vernoca Michael and Carol Ray, unable to pay for necessary repairs and mounting tax bills, were obliged to shutter the building until the debt rose to a point where they had no alternative but to sell.
Historical preservationists – hey, it's Philadelphia, where tens of thousands of tourists come annually to check out Independence Hall, the Liberty Bell and other 18th-century monuments to a significant period in America's past – argued that it was imperative to prevent the Blue Horizon from decaying to the point where it might be unsalvageable. Boxing aficionados were also at the forefront of the ultimately failed crusade, noting that The Ring magazine had declared the 1,346-seat Blue as the very best place in the world to watch boxing, while an article in Sports Illustrated contended it was the "last great boxing venue in the country." But those tributes were ultimately negated by pragmatic politicians who argued that while the Blue was indeed historic, it wasn't "historic enough" for another governmental bailout after the facility had received a $1 million grant from the Commonwealth of Pennsylvania as well as a $1 million low-cost loan from the Delaware River Port Authority.
Although Michael and Ray, African-American women who had quit their jobs and gone $500,000 into debt to purchase the building, used the funds to make several cosmetic touch-ups, Michael complained that the Blue was "in continual need of repair" and they would require another $5 million in grants or private contributions to make enough renovations to bring it up to code. The people controlling the purse strings in Philly and Harrisburg said thanks but no thanks, which is why the Marriott hotel chain is sinking more than $25 million into the former Blue Horizon site, which is being transformed into a 140-room micro-hotel as part of the chain's new Moxy brand, which a press release promises will "bring a lifestyle experience to a new level."
Maybe that indeed will be the case, but you have to wonder if the ghosts of Bennie Briscoe, Matthew Saad Muhammad and other beloved and departed Philly fighters who learned to ply their brutal trade at the Blue will wander the corridors of the Moxy like restless spirits on an endless flight.
The Met Philadelphia – at least in its original incarnation – is in its own way just as rich in boxing history as the Blue Horizon. Built in 1908 by Oscar Hammerstein, it started out as the home of the Philadelphia Opera Company. Toppi, who later owned the Blue Horizon, began staging regular fight cards there in the 1930s, during which time the Cuban great, Kid Gavilan (a record eight appearances), Lew Jenkins, Percy Bassett and George Costner were among the headliners. And, unlike the "not historic enough" (at least in some people's estimation) Blue, The Met has been certified by the Philadelphia Historic Commission by its listing on both the Pennsylvania State and National Registers of Historic Places.
Perhaps of most significance to fight fans, The Met's configuration for boxing should make for a rewarding viewing experience. With a seating capacity of 4,000 or so for concerts, 800 floor seats will be removed on boxing nights for placement of the ring, which will be surrounded on three sides by curved rows of seats, all of which will offer splendid sight lines, with additional seating on the elevated stage. Rivera said he anticipates a turnout of 2,500 to 3,000 spectators.
"This building is like the Blue Horizon 5.0," gushed Rivera, who points out that, unlike the Blue, The Met offers patrons multiple and modern concession stands and rest rooms.
All that remains is for The Met to live up to its obvious potential as a fight site that fans will want to keep returning to, which has not been the case with several one-and-done venues that were tried out as replacement or augmentary alternatives to the Blue.  Other Philly boxing sites that were more than suitable for the purpose and for a time found their niche were allowed to slip away for whatever reason, victims by turn of progress or abandonment.
So say goodbye not only to the Blue, but to Sesquicentennial/Municipal Stadium, site of the first Jack Dempsey-Gene Tunney heavyweight title bout on Sept. 23, 1926, which drew a crowd of 120,757, and Rocky Marciano's dethronement of heavyweight champion Jersey Joe Walcott on Sept. 23, 1952 (attendance: 40,379), and to the Spectrum, home to so many well-attended fights in the 1970s, which was demolished from Nov. 2010 to May 2011. Say goodbye also to Convention Hall, the Pennsylvania Hall at the Civic Center (demolished in 2005), the Cambria (affectionately known as the "Bucket of Blood," closed in 1963); the Arena in West Philly, the Hotel Philadelphia in Center City, the Alhambra, Olympia, Broadway Athletic Club and National Athletic Club (all in South Philly) and Eli's Pier 34 along the Delaware River waterfront. Less-entrenched in Philly's boxing culture, in some cases still standing but seldom if ever still utilized as boxing venues, are Poor Henry's Brewery in Northern Liberties, the National Guard Armory in Northeast Philly, Woodhaven Centre, Felton Supper Club, Wagner's Ballroom and the University of the Arts.
It should be pointed out that The Met is not and will not be the sole destination for boxing in Philadelphia moving forward. There is the Liacouras Center on the Temple University campus, which on March 15  will be  the site for an IBF junior lightweight defense by champion Tevin Farmer (28-4-1, 6 KOs), of North Philly, against Ireland's Jono Carroll (16-0-1, 3 KOs), as well as a women's lightweight unification matchup of IBF/WBA ruler Katie Taylor (12-0, 5 KOs) of Ireland and WBO titlist Rose Volante (14-0, 8 KOs)) of Brazil. Fifteen days later at the 2300 Arena in South Philly, the converted warehouse (capacity: 2,000) which has undergone a number of name changes (among them Viking Hall and the New Alhambra), it'll be WBC light heavyweight champion Oleksandr Gvozdyk (16-0, 13 KOs), of Ukraine, defending his belt against Doudou Ngumbu (38-8, 14 KOs), of Congo. There also are periodic cards at the SugarHouse Casino, with a nice but small room that can accommodate maybe 1,100 fans.
Hall of Fame promoter J Russell Peltz, who has been staging fight cards in Philadelphia since 1969, is still going strong at 72 and he welcomes the addition of The Met as a local outlet for boxing and hustling promoters, such as Rivera, to provide the sort of competition that can only make for an improved overall product. He got a peek inside The Met during its restoration and said it represents a long step toward a Philly pugilistic rebirth, but it will take more than spiffy new digs to bring the glory days all the way back.
"It's all good if the fights are good," said Peltz, who is co-promoting the two world championship cards in March. "If the fights aren't good, the site won't matter quite as much. It all depends on the quality of the fights."
Check out more boxing news on video at The Boxing Channel
To comment on this story in The Fight Forum CLICK HERE
A Logbook of Boxers Behaving Badly…Really, Really Badly!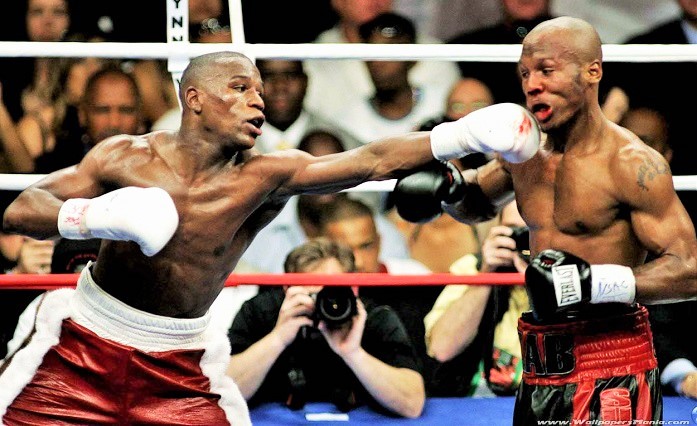 This isn't about a fighter biting off part of his opponent's ear, nor is it about saying, "no mas." Those incidents have been well-vetted. This is about lesser known and in some cases more reprehensible incidents in which certain fighters behaved in a manner at odds with the standard set by the thousands of fighters who boxed before them.
Tony Anthony (1984) "The Blindside"
In November 1984, Detroit's "The Fighting Schoolteacher," Tony Anthony (16-2), took out heavy-handed Mike "Hercules" Weaver with a crunching left hook. A stunned Weaver sagged to the canvas like he had been sapped. The shocking ending came in a fight at the Riviera Hotel and Casino in Las Vegas. Mike was done. But then, so was "The Schoolteacher."
The punch, which hit the defenseless Weaver in the back of the neck, landed after the bell had sounded ending round one as Weaver, having been dazed by a legal punch that landed at the bell, wandered back to the wrong corner.  School ended early for Tony as he was summarily DQd. The stunned crowd hooted and howled as Tony lamely tried to explain that he did not hear the bell.
Some years later, the "Harlem Hammer," James Butler, would take this scenario to a more horrific level when he slugged defenseless Richard Grant at the Roseland Ballroom in New York City.
The Harlem Hammer (2001) "Cuff him!, Cuff him!, Cuff him!"
"He hasn't been able to eat since the fight…I've never seen anyone get hit with a punch like this, blood squirting out of his mouth. He looked like he was dead."— Promotor Jimmy Birchfield
One of the very worst losers in boxing history was James "The Harlem Hammer" Butler when he sucker-punched Richard Grant following their 10-round bout. The heavily bleeding Grant, who had just upset Butler, winning a unanimous decision, received 26 stitches, his jaw had been injured, he had some loose teeth and he later experienced severe headaches. Butler had used his bare hand.
As the crowd (with 500 police officials attending) chanted "Cuff him!; cuff him!; cuff him!," Butler was arrested and arraigned the next day on a second-degree assault charge for which he served four months in jail.
This was a precursor to a subsequent and unimaginable tragedy in 2004 in which Butler bludgeoned to death Sam Kellerman (brother of Max), a sportswriter who had befriended him. He murdered Kellerman with, yes, a hammer.
This entire sordid affair is one of the lowest points in boxing history with long-reaching implications. Every list has a "worst," and this incident is it for this list.
Zab Judah (2001 and 2006) "It's a Family Affair"
2001
When the undefeated and cocky Judah met the undefeated and humble Kostya Tszyu in November 2001, he said, "Tszyu's style is made for me…He's strong, stands up straight and comes forward. His style is like Swiss cheese – full of holes." Unfortunately, Zab never had time to find those holes as Tszyu caught him with a perfect right hand in the second round and the famous "Chicken Dance" ensued, leading referee Jay Nady to waive it off. Zab then lost it (no pun intended) and went after Nady, first by throwing a stool at him and then holding his glove under Nady's throat. It was uncomfortable for Nady and uncomfortable to witness.
2006
Later, Zab was involved is still another unseemly affair. In a fight tainted by a 10th-round brawl, Floyd Mayweather Jr. won a 12-round UD against Judah in April 2006 in Las Vegas in front of a near-sellout crowd of over 15,000 screaming fans. With seconds remaining in the 10th round, all hell erupted in the ring after Judah fouled Mayweather with a low blow. All of a sudden, it became a family affair. Mayweather's trainer and uncle, former world champion boxer Roger Mayweather (who had predicted that something like this might occur) jumped in the ring and went after Judah. Zab's father and trainer, Yoel Judah, then went into the ring from the other corner. Others also rushed into the ring before order was restored. Judah, his father, and Roger Mayweather were all fined and had their boxing licences revoked for one year.
 Luis Alberto "El Mosquito" Lazarte (2012) "Riot Time in Argentina"
 Lazarte had a record of 49-10-2 and was a former IBF light flyweight world champion when he took on the young Filipino John Riel Casimero with an interim world title at stake. However, four of his losses had come by way of disqualification, two in world title fights. Well known for his dirty tricks, Luis "El Mosquito" Lazarte was one dirty Mosquito and in this fight he reached a new level of loathsomeness.
"Lazarte tried to bully his way through Casimero's defense from the start," wrote Philippine Star reporter Joaquin Henson. "He bit the Filipino's shoulder twice, butted, elbowed, threw rabbit punches and held his head down while belting out sucker blows. A point was deducted from Lazarte's scorecard in the sixth for repeated butting."
Casimero bent the rules too and didn't help matters by gloating. In the ninth he knocked down Lazarte twice and was battering Lazarte in the 10th when the referee Eddie Claudio stopped the fight. This ignited a full-scale riot. Here's how Dan Rafael reported it: "As (Claudio) was stopping the bout, spectators at ringside began throwing debris into the ring and eventually it became a full-scale riot — the worst boxing has seen since one erupted at New York's Madison Square Garden in 1996 after heavyweight Andrew Golota was disqualified for repeatedly hitting Riddick Bowe below the belt in the first of their two fights."
This ugly scene, which is on You Tube, has to be seen to be believed. The liquored-up pro- Lazarte crowd went bonkers and threw drinks, empty bottles, scores of chairs, chains, and other debris into the ring hitting Casimero and his cornermen who then wisely hid under the ring for some 30 minutes. It seemed like every chair in the house was in the ring.
 Worse than his infractions was what "El Mosquito" said to Claudio as he was being deducted a point in the sixth round: "Do you want to make it out of here alive?"
Later IBF President Daryl Peoples wrote "There is one measure that we are taking into our own hands and that we will enforce,…As a result of Luis Lazarte threatening the life of referee Eddie Claudio while receiving a points deduction in the sixth round, Lazarte is banned from being involved in any capacity in any IBF-related fight that takes place in Argentina or around the world." But like many suspensions this one last only 29 months. El Mosquito fought four more times before retiring in 2015 with a 52-12-2 record–and a likely place in Boxing's Virtual Hall of Shame.
Andrew Golota (1992-2013) "Boxing is 10% Physical and 90% Mental,"
Headbutting, biting and elbowing, the Pole from Chicago by way of Warsaw became known as the "The Foul Pole" and actually became a serial quitter of sorts as he took the DQ route against Riddick Bowe twice and quit against Michael Grant and Mike Tyson. Mental meltdowns were not uncommon for this man who possessed solid talent (41-9-1) that he went and squandered with his lack of stability in the ring. When someone says "boxing is 10% physical and 90% mental," Golota quickly comes to mind.
"Vicious" Victor Ortiz also comes to mind given his documented serial-like propensity to quit.
Juan Manuel Lopez (2012) "Accident Waiting to Happen"
Juanma's post fight behavior, winning or losing, has been bizarre on more than one occasion. However, after he lost in a tremendous battle with Orlando "Siri" Salido for the second time, a groggy Lopez whined during the  post-fight interview and accused referee Roberto Ramirez and his son Roberto Ramirez Jr (who was the third man for the first Salido-Lopez fight) of having gambling problems. (Of course, he might still have been on Queer Street while being interviewed by the ever-opportunistic Jim Gray.)
Gray went on to induction into the IBHOF while the often concussed Lopez remains a possible accident waiting to happen if he continues to box.
Can you think of other really bad losers?
Ted Sares is one of the world's oldest active power lifters and Strongman competitors and plans to compete in at least three events in 2019. He is a lifetime member of Ring 10, and a member of Ring 4 and its Boxing Hall of Fame. He also is an Auxiliary Member of the Boxing Writers Association of America (BWAA).
Check out more boxing news on video at The Boxing Channel
To comment on this article in The Fight Forum CLICK HERE
Odds Review for Friday's Boxing on Telemundo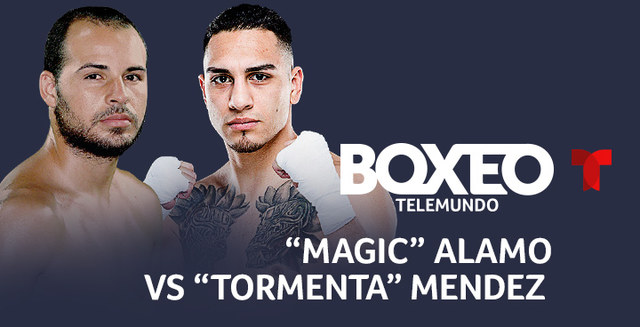 South Florida promoter Tuto Zabala Jr has a seven fight card planned for the Osceola Heritage Center in Kissimmee this Friday, February 22nd that sees three undefeated prospects headline the show. For more than two decades, Zabala Jr has promoted the sport in Mexico and Florida and Friday's event will air on Spanish language Telemundo in the United States, so check your local listings for start times.
A pair of ten round bouts hold the main event spots as undefeated Yomar Alamo faces veteran Manuel Mendez at welterweight and likewise unbeaten Carlos Monroe takes on Jonathan Tavira in a middleweight bout.
The 23 year old Alamo is from fight hungry Puerto Rico and he is considered a key piece to promoter Zabala Jr's plans to run shows back on the island. The 28 year old Mendez once carried the 'prospect' label as well but Mendez is 1-3-1 in his last five fights. The experience of being in there with the likes of Sonny Fredrickson (19-1) and undefeated Johnathan Navarro (15-0) will make him Alamo's toughest test to date. The welterweight division is crowded and Alamo is going to need to keep winning beyond Friday to get noticed, but he already banks on the fervent support of his "boriqua" crowd. Promoter Zabala Jr may be wondering if matchmaker Ruben DeJesus picked the right guy in Mendez. Alamo's record in Puerto Rico looks to have a good bit of fluff. He didn't face an opponent with a single pro win until his seventh fight. He faced 40 year old vet Edwin Lopez in 2016, but Lopez hurt his hand in the first round and could not continue, so Alamo is largely untested.
Middleweight prospect Carlos Monroe looks to go 12-0 as he steps in to his first bout scheduled for ten rounds. Veteran Jonathan Tavira provides the opposition for the 24 year old Monroe, who turned pro in December of 2017 and notched 10 fights in calendar year 2018. Monroe has been brought along carefully, as the combined record of his 11 opponents stands at 46-98-8. Tavira has been in there with the likes of Arif Magomedov, Dario Bredicean and Esquiva Falcao, all undefeated fighters on the way up. Tavira hits hard but he has been stopped five times in his six losses, so look for Monroe to improve on his eight KOs to date.
2016 U.S. Olympian Antonio Vargas looks to improve to 10-0 in an eight round bantamweight bout against Lucas Rafael Baez (34-17-5). Vargas was originally scheduled to take on Wilner Soto, a veteran with a 21-5 record and he was a big favorite in that match-up.
Below are the current lines as we start off fight week.
Fri 2/22 – Osceola Heritage Center – Kissimmee, Florida
Welterweight 10 rounds –
Manuel Mendez(16-4-1) +160
Yomar Alamo(15-0)         -210
Middleweight 10 rounds –
Jonathan Tavira (17-6)            +550
Carlos Monroe (11-0)             -1050
Bantamweight 8 rounds –
Lucas Rafael Baez        +1150
Antonio Vargas            -2450
(Opponent change for Vargas, line should be similar for new opponent Lucas Rafael Baez)
Check out more boxing news on video at The Boxing Channel
To comment on this story in The Fight Forum CLICK HERE