Three Punch Combo: Scenarios for Daniel Jacobs and More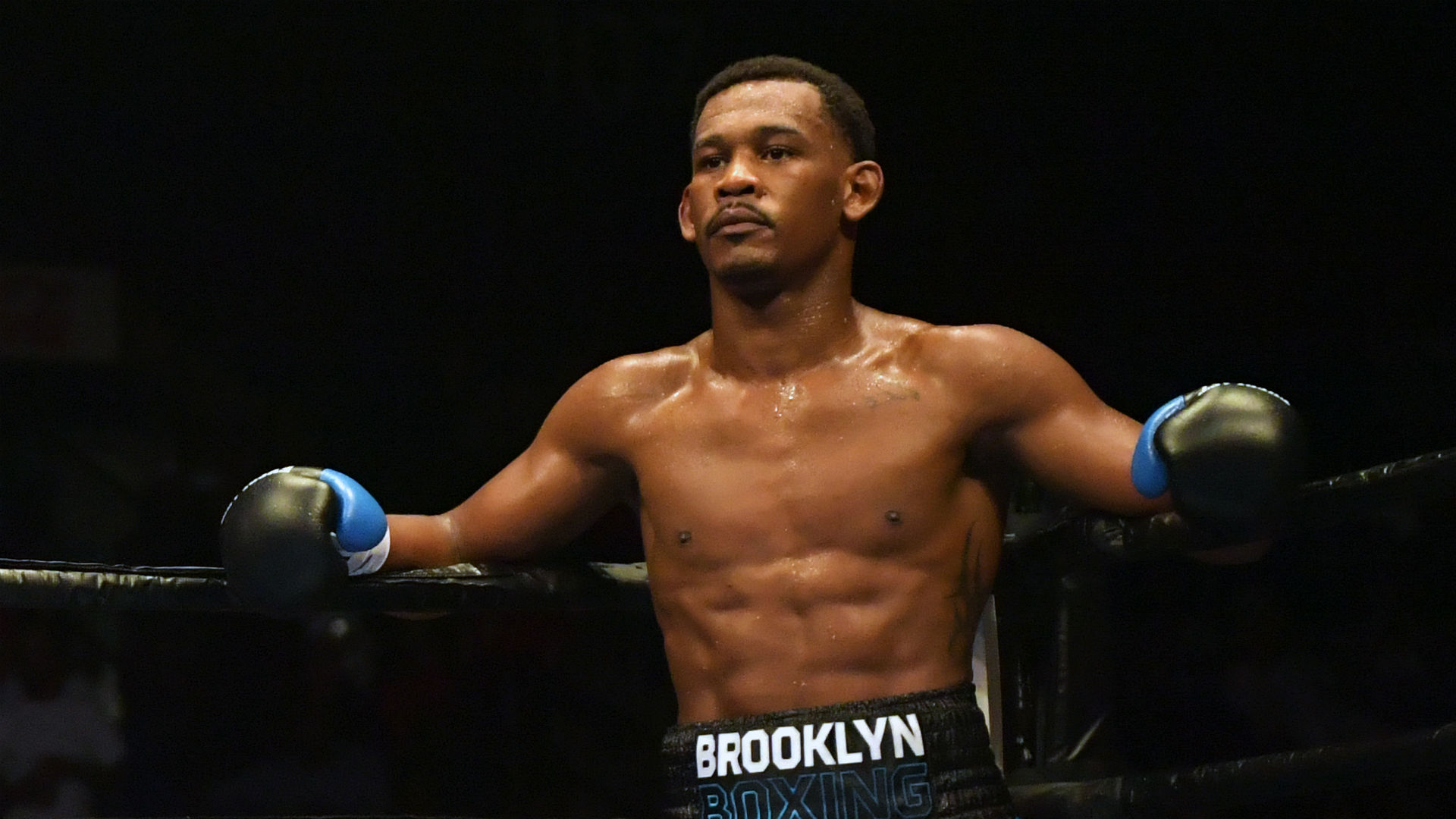 THREE PUNCH COMBO — A lot of speculation this past week has been on the future of Canelo Alvarez (52-1-2, 35 KO's) following his big middleweight title unification win against Daniel Jacobs (35-3, 29 KO's). But what about the future of Jacobs? First, it is clear that a move to 168 seems likely. With that said, here is a look at three possible options for Jacobs' eventual return to the ring.
Rocky Fielding (27-2, 15 KO's)
Fielding, who is also coming off a loss to Canelo, is probably the ideal foe for Jacobs to test the waters at 168. Not only does he have a name but he's a tough gritty competitor with an aggressive style that is well suited for Jacobs plus he's somewhat limited inside the ring and he doesn't carry a big punch. Jacobs won't have to search to find him and won't have to fear Fielding's power. Assuming Canelo does fight again in September, a fight between Jacobs and Fielding may be the ideal co-feature.
John Ryder (28-4, 16 KO's)
Ryder won a 168-pound belt on the undercard of Canelo-Jacobs with an impressive third round TKO of the previously unbeaten Bilal Akkawy. That seemed to set up a fight between him and another 168-pound belt holder in Callum Smith. But what if Smith gets the call to face Canelo in September? Well a natural fall back option for Ryder would be a fight with Jacobs.
Assuming this scenario, Jacobs-Ryder would also be an ideal co-feature. Ryder is a southpaw but aggressive in nature and he would bring the fight to Jacobs. Much like Fielding, his style would be ideal for Jacobs. As an added plus, if Jacobs were to win he would immediately pick up a 168-pound belt and thus become a little more marketable as he seeks bigger opportunities down the road.
David Lemieux (40-4, 34 KO's)
Lemieux's career is clearly in flux at the moment and he needs a signature win now more than ever. He pulled out of his last two fights for various reasons and, like Jacobs, is seemingly headed north to 168 after a long career at middleweight. And as such, he may be willing to roll the dice with a high risk showdown with Jacobs.
As for Jacobs, if he wants a bigger name in his return then Lemieux is the most logical option. He's a much riskier opponent then Fielding or Ryder, but Jacobs would still be favored and a win over Lemieux would vault him quickly up the rankings in the 168-pound division.
Under The Radar Fight
Saturday brings us another big day of boxing with the return of the World Boxing Super Series as well as the big heavyweight championship fight on Showtime between Deontay Wilder (40-0-1, 39 KO's) and Dominic Breazeale (20-1, 18 KO's). As part of that Showtime televised card, there is an intriguing 140-pound fight between Juan Heraldez (16-0, 10 KO's) and Argenis Mendez (25-5-2, 12 KO's) that has fallen almost entirely under the radar.
Heraldez, who turned pro in 2009, needs to make a move in his career. To say his career has moved along slowly would be an understatement. That stated, he has always shown promise and is coming off a career best win in February against Eddie Ramirez. In facing Mendez, Heraldez, 28, is taking another step up in competition.
Mendez, 32, has been a pro since 2006 and is a former 130-pound world champion. After losing consecutive fights in 2016 to Robert Easter Jr. and Luke Campbell, Mendez's career seemed to be tilting downward. But he bounced back with two solid wins and is coming off a split draw in March with 140-pound contender Anthony Peterson. In that fight, Mendez seemed to seize control in the second half of the bout and hopes to keep that momentum going when he faces Heraldez.
Heraldez-Mendez is an evenly matched fight on paper featuring a nice contrast of styles. Heraldez will certainly be the aggressor and press the fight behind his jab looking to land power shots. Mendez is a boxer-puncher who looks to counter. And he will have plenty of opportunities to counter against the aggressive Heraldez. I expect we see an entertaining fight in what could be the most competitive fight of the entire weekend.
I Will Miss My Friend
Two years ago on the Saturday of Boxing Hall of Fame weekend in Canastota, NY, my wife and I headed to the nearby Dunkin' Donuts. The festivities on the Hall of Fame grounds had just concluded for the day and we wanted to give the crowd a little time to filter out before heading out to dinner.
I was seated facing the door when someone I recognized entering the building. However, I couldn't immediately put a name to the face. The person who entered must have seen me staring as he walked toward me and took a seat right next to my wife and I and immediately struck up a conversation with me. It was when I heard his voice that I realized this was Bert Cooper.
Bert was willing to share any and all experiences in his life with me that day. We talked in length about his boxing career. The Holyfield fight of course came up and he expressed deep regret for not being better prepared for that fight despite getting it on such short notice. Bert also shared with me his battles with drugs and alcohol. He was very detailed when talking about this to the point where my wife was a bit taken aback.
After talking for nearly an hour (and making Bert a little late for his next engagement), we parted our separate ways. Before we did, I told Bert he was a personal favorite of mine and I always looked forward to watching him fight. And that he also had given me an unforgettable memory. He gave me a great big smile and shook my hand saying he really enjoyed hanging out with me.
I figured I'd never see him again, but as fate would have it I bumped into Bert again last year, once again during Hall of Fame weekend. This time, I was at the nearby hotel where several boxers had come out to sign autographs and interact with fans. Much to my amazement, Bert remembered me from the previous year. He greeted me with that great big smile of his and insisted on signing a photo. He whispered to me that he usually charges for these but not for his friends.
We got to talking again and literally picked up our conversation right where it ended the previous year. Later on that day, my wife and I joined Bert and the person who brought him to Canastota, Sam, for lunch at a nearby restaurant. Much like the prior year, Bert talked in depth with me about specific fights from his career and once again gave this boxing fan a memory that will be forever cherished.
At lunch, Bert told us that nowadays he was only eating healthy foods. And, of course, after lunch Bert wanted to head for ice cream. So we headed to a small local ice cream stand.
With it being a fairly hot day, the ice cream shop was well populated. Bert greeted everyone there proudly handing out his boxing card to anyone who would take it. And of course, gleefully boasting to anyone who would listen how he nearly defeated Holyfield to win the heavyweight title. He captured the crowd that afternoon at the ice cream shop.
I was very much looking forward to seeing Bert Cooper again in Canastota next month. RIP my friend, you will be missed.
Check out more boxing news on video at The Boxing Channel
To comment on this story in The Fight Forum CLICK HERE
Looking at the Heavyweight Calendar (Odds Review)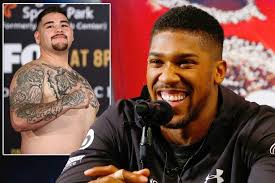 This past Saturday night saw Deontay Wilder's WBC world heavyweight title defense against Dominic Breazeale go down on Showtime. The fight lasted just 137 seconds as Wilder floored Breazeale with a cannonball of a right hand to end the night early.
With Wilder out of the way, Anthony Joshua vs Andy Ruiz Jr is up next. They meet June 1st at Madison Square Garden. Two weeks later, on the 15th of June, ESPN+ will deliver Tyson Fury vs Tom Schwarz, so fight fans will get a look at all three members of the "Big Three" all in a month's time.
Wilder's erasure of Breazeale this past weekend sent a message to the rest of the division as well as giving him a highlight reel to show during upcoming negotiations. Wilder entered a strong -1000 favorite at the sportsbooks for this fight.
Check out our pre-fight review of the Wilder vs Breazeale odds right here at TSS –
http://tss.ib.tv/boxing/featured-articles/57588-wilder-vs-breazeale-odds-review
Looking forward, the odds posted for Joshua and Fury's upcoming tussles are even less competitive. Let's take a look at what the books are giving us as we await the two big Brits fighting in the USA.
Madison Square Garden – New York City – Saturday, June 1, 2019
Heavyweight 12 rounds –
Andy Ruiz Jr +1500 Over 6½ +100
Anthony Joshua -3000 Under 6½ -130
Ruiz Jr is 32-1 overall with his lone loss coming at the hands of Joseph Parker in a failed WBO world title bid. That same WBO belt is now in the hands of Joshua as are the WBA and IBF belts.
Joshua was a big favorite over Jarrell Miller, his original opponent, who was denied a license in New York after testing positive for a buffet of steroids. Ruiz Jr took the fight with less than a full training camp, but you have to believe that he is going to come in highly motivated. Ruiz Jr has been caught at a different type of buffet, the all-you-can-eat kind, but even when in the best of shape his body type isn't "poster boy material." Miller was big and bulky as well, but he was a near 300 pounder whereas Ruiz Jr will come in between 250 and 260 pounds, which is right around Joshua's size. Rather than slaying a 300-pound giant, he is facing a guy who is shorter and fatter than him, making it very hard for Joshua to look great on paper.
At +1500 will people bite on Ruiz Jr? He is more experienced than Miller and he is probably a better fighter overall and though he is facing a formidable champion, Joshua is not a finished product. Perhaps Joshua will be chasing an early finish, feeling the pressure of Wilder's performance, and if so will he make a mistake that Ruiz can exploit? We are roughly 10 days from finding out.
MGM Grand Garden – Las Vegas, Nevada – Saturday, June 15, 2019
Heavyweight 12 rounds –
Tom Schwarz +1800 Over 9½ -105
Tyson Fury -3600 Under 9½ -125
Tyson Fury closes out the run of top heavyweights with a very deliberately chosen showcase fight against Tom Schwarz. Schwarz is 24 years old and 24-0 but he is a fighter who has come up on the regional German scene and as the old boxing cliche goes, there are levels to this game.
Former contender David Haye mounted a 2016 comeback, booking fights against Mark De Mori (30-1-2) and Arnold Gjergjaj (29-0). It took Haye precisely 6:42 to dispose of both of them, and though Fury is a completely different beast than Haye, the level difference between he and Schwarz may be even as striking.
Wilder has gotten through his "challenge" and if Fury and Joshua also emerge as winners as expected, it will leave several open questions –
– Will Fury vs Wilder 2 happen first, or will Wilder vs Joshua go down first? Could Joshua and Fury meet and freeze Wilder out?
And….
– Will we see any of these fights take place in 2019?
If Joshua or Fury stumble, it will only add to the chaos in the heavyweight division. But if the professional oddsmakers know anything, it isn't likely to happen.
Check out more boxing news on video at The Boxing Channel
To comment on this story in The Fight Forum CLICK HERE
Three Punch Combo: An Early Look at Inoue-Donaire and Under the Radar Fights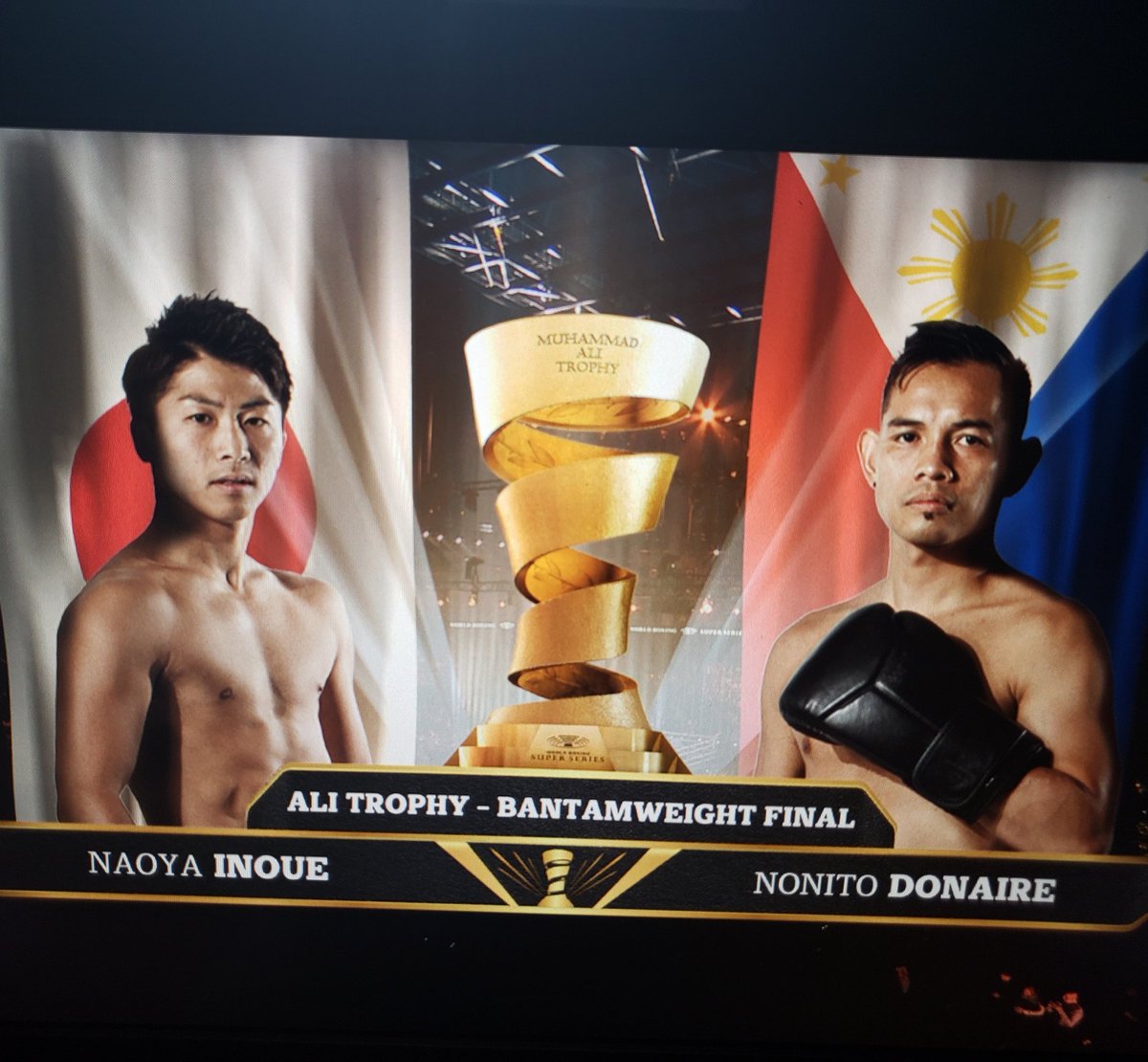 THREE PUNCH COMBO — This past Saturday, Naoya Inoue (18-0, 16 KO's) punched his ticket to the bantamweight final in the World Boxing Super Series when he impressively knocked out Emmanuel Rodriguez in the second round of their scheduled 12-round fight. The win sets up a showdown with veteran Nonito Donaire (40-5, 26 KO's) who punched his ticket to the final with an impressive knockout of Stephon Young last month.
As expected, Inoue has opened as a monstrous favorite in the betting markets. While this suggests a one-sided wipeout, I have some other thoughts.
Inoue is pound for pound one of, if not the, hardest puncher in the sport today and put that power on full display in his destruction of Rodriguez in the semi-finals. But having enormous power does not make him indestructible.
In watching that fight against Rodriguez, there were clearly flaws on display on the defensive side of Inoue's game. For one, Inoue does not move his head at all and as such can be hit. Rodriguez landed several clean punches on Inoue in the first round. And Inoue frequently keeps his hands low looking to bait opponents into throwing to set up counter opportunities. It has worked so far but could be something he pays for down the road.
Donaire is a smart and skilled fighter and though he is 36, his last few fights have shown that he still has plenty left in the tank. Moreover, he possesses one thunderous left hook and has always been at his best when fighting below 122. He has all the capabilities to expose Inoue's flaws and a left hook that can alter the course of a fight as we have seen him doing plenty of times in the past.
Unlike a lot of people, I do not consider Donaire to be another layup for Inoue. There is real danger in this fight for Inoue if he does not make changes to his game. Donaire has starched big punching rising stars before and I would not discount his chances to expose the significant defensive flaws in Inoue's game.
 Under The Radar Fight
Boxing returns to ESPN on Saturday with a card from Kissimmee, FL headlined by 130- pound champion Masayuki Ito (25-1-1, 13 KO's) who is making the second defense of his title against former US Olympian Jamel Herring (19-2, 10 KO's). While I think this should be an excellent fight, the co-feature, which is flying deep under the radar, should be even better.
In this fight, former two division world champion Jose Pedraza (25-2, 12 KO's) makes his return to the ring after losing his lightweight title to Vasiliy Lomachenko in December to face Antonio Lozada (40-2-1, 34 KO's). Given their respective styles, this fight at the very least will provide plenty of sustained action.
Appropriately nicknamed "The Sniper," Pedraza at his best is a precision puncher. A boxer-puncher by trade, he uses subtle movement inside the ring to create angles that are used to land sharp power shots on his opposition. He is also a very good inside fighter and will shift around on the inside to once again set up just the right angle to land his power shots with maximum efficiency. But despite being a good inside fighter, Pedraza has a tendency to stay in the pocket a bit too long which leaves him open to getting hit.
Lozada is best known for his upset TKO win against one-time blue-chip prospect Felix Verdejo in March of 2018. However, he failed to build momentum off that win and is coming off a lackluster split draw his last time out to 12-7-1 journeyman Hector Ruben Ambriz Suarez.
Lozada certainly does not have the technical proficiency of Pedraza. He is slow and plodding. But what he does bring to the table is relentless pressure combined with a high volume of punches. He will press forward, recklessly at times, winging punches consistently hoping to wear down his opposition through attrition.  As such, he tends to get hit a lot and can be involved in shootouts.
Cleary, Pedraza is the more skilled fighter, but given Lozada's all-offensive mindset as well as Pedraza's willingness to stay in the pocket, the leather is all but guaranteed to be flying from the opening bell. Neither are big punchers either so I suspect we see a fight that goes rounds providing many exciting exchanges and one that could certainly steal the show on Saturday.
Another Under The Radar Fight
Also on Saturday, Fox Sports 1 will televise a card from Biloxi, MS featuring a crossroads fight between former 154-pound champion Austin Trout (31-5, 17 KO's) and former US Olympian Terrell Gausha (21-1, 10 KO's). But it is another 154-pound fight on the undercard that is receiving almost no coverage that I want to highlight. It pits Chordale Booker (14-0, 7 KO's) against Wale Omotoso (27-3, 21 KO's).
Booker turned pro in 2016 after a successful amateur career and has kept up a fairly busy schedule. He is coming off a dominating 8-round unanimous decision over veteran Juan De Angel in January and now is taking a big jump up in his caliber of opposition in facing Omotoso.
Booker, a southpaw, likes to press forward behind a stinging right jab. He possesses elite level hand speed and likes to use that jab to set up quick power punching combinations. Booker is also an excellent counter puncher and possesses a very potent right hook coming from that southpaw stance. He will often hold his left low to bait his opponents into opening up to set up counter opportunities. However, he has also been clipped by his share of left hooks fighting in this manner and this is something he will need to tighten up against Omotoso. So just how will Booker respond to Omotoso's pressure and heavy handed body attack? Depending on the answer, we will either see Booker step up to the next level or get exposed. And that's what makes this fight so intriguing to me
Check out more boxing news on video at The Boxing Channel
To comment on this story in The Fight Forum CLICK HERE
Serhii Bohachuk KOs Mexico's Freddy Hernandez in Hollywood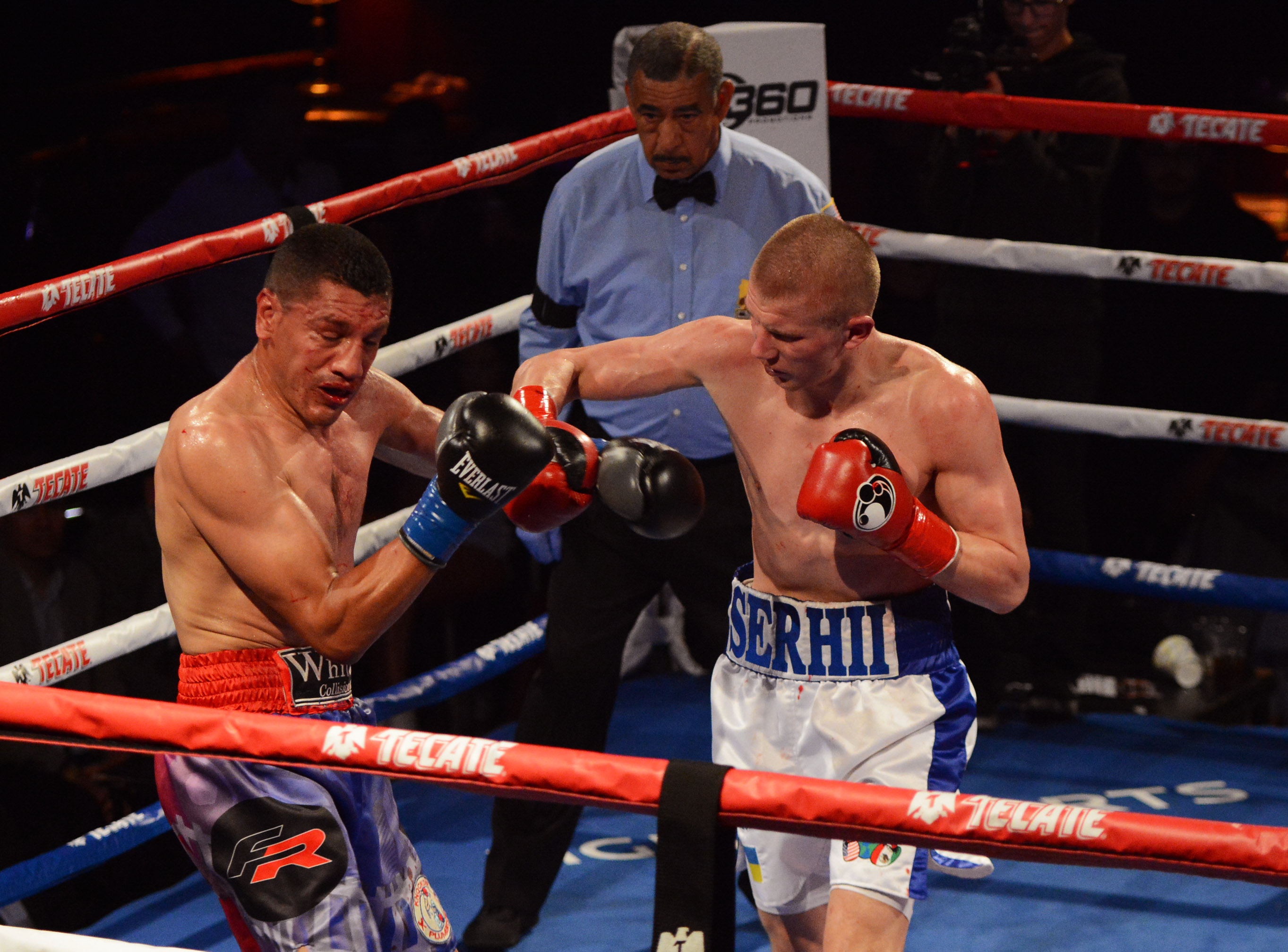 HOLLYWOOD, Calif.-Super welterweight prospect Serhii Bohachuk got his first taste of upper tier boxing from Mexico's Freddy Hernandez and gave him his best Sunday punch to win by knockout.
Bohachuk (14-0, 14 KOs) showed the excited Hollywood crowd he's more than ready for former world title challengers like Hernandez (34-11, 22 KOs) or maybe even the current contenders with an exuberant display of pressure fighting at the Avalon Theater.
The smiling Ukrainian fighter has been steadily attracting fans to the 360 Promotions fight cards.
Trained by Abel Sanchez, the lanky and pale Bohachuk – whose nickname "El Flaco" fits perfectly – always moved forward against Mexico City's Hernandez who has made a reputation of being crafty despite the strength of competition. With Bohachuk constantly applying pressure the Mexican fighter used the first round to touch and feel his way around the Ukrainian bomber.
In the second round a sharp counter right floored Hernandez who quickly got up and resumed the contest. It looked like the end was near until Hernandez caught Bohachuk with a solid right cross. It was a warning shot well heeded by Bohachuk.
Both fighters exchanged vigorously in the third round with the Ukrainian fighter's youth a definite advantage. Hernandez was able to display his fighting tools more effectively in the third round but could it be enough?
Bohachuk was clearly the heavier-handed fighter but was finding it difficult to connect solidly against the Mexican veteran. But in the fifth round Bohachuk lowered his gun sights and targeted the body with a left hook that dropped Hernandez.  The fight was stopped by referee Wayne Hedgepeth at 1:40 of the fifth round.
Other Bouts
A battle of super featherweights saw Rialto, California's Adrian Corona (5-0) rally from behind to defeat Florida's Canton Miller (3-3-1) by split decision after six rounds.
Corona had problems with Miller's speed in the first two rounds and was unable to track the moving fighter's direction. But in the third round Corona began to apply more aggressive measures against Miller and was especially effective with lead rights. The momentum changed quickly.
Miller switched from orthodox to southpaw and it served to pause Corona's momentum, but he seldom scored with solid blows. Though Miller landed quick soft blows, Corona was landing with strong shots and convinced two of the three judges that he was the winner by 58-56 twice. A third judge saw Miller the victor by the same score 58-56.
"It's not my job to judge the judges," said Miller. "It's my job to just fight."
Corona was happy with the victory.
"I could have put the pressure on him a little more," said Corona. "It was a very technical fight and he put on a great fight."
Other Bouts
George Navarro (6-0-1, 2 KOs) knocked out Cesar Sustaita (3-5) with a perfect overhand right that disabled the senses and forced referee Raul Caiz Jr. to halt the fight at 1:37 of the first round.
"I worked hard to prepare for this fight," said Navarro.
A super bantamweight clash saw Humberto Rubalcava (10-1, 7 KOs) knock out Daniel Constantino (3-3-2) and win by knockout after a flurry of a dozen blows went unanswered. Referee Angel Mendez stopped the battering at 1:39 of the first round.
Photo credit: Al Applerose
Check out more boxing news on video at The Boxing Channel
To comment on this story in The Fight Forum CLICK HERE