Back to Back Boxing Jewels in Southern California This Weekend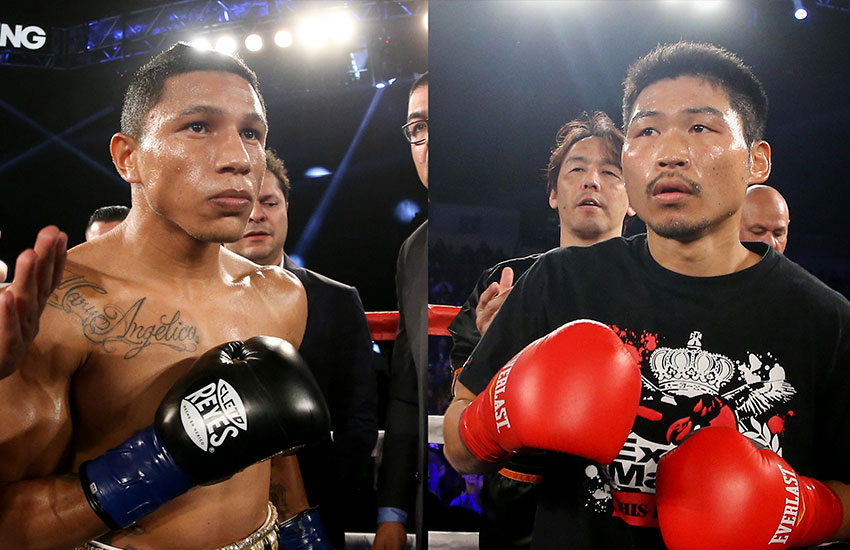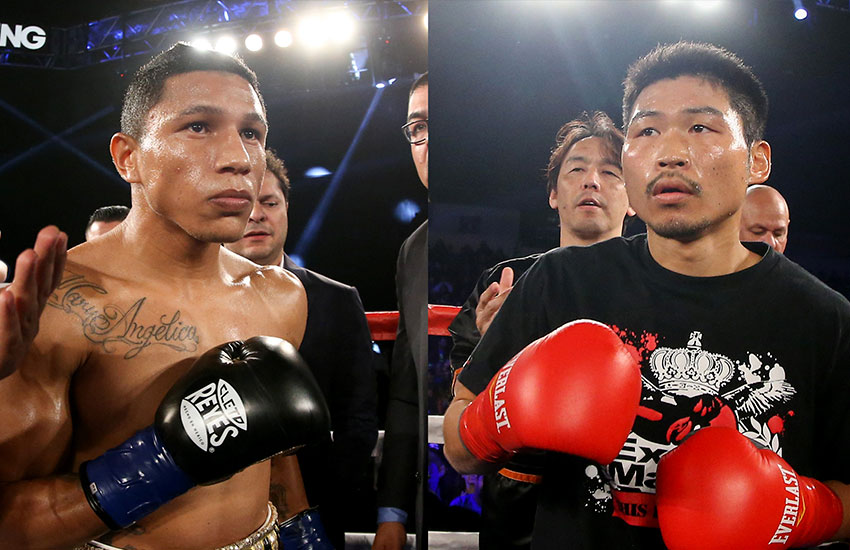 Once again summer means the Southern California landscape will be sizzling with fight cards from Montebello to Inglewood.
Perhaps the most curious of the cluster of fights takes place at the Forum in Inglewood on Saturday July 15. HBO will televise but only a few. It would be better to watch in person with two world title fights and an elimination light heavyweight clash in place.
But first let's look at Friday night.
It's been several years now since Golden Boy Promotions began staging regular fight cards at Belasco Theater in downtown Los Angeles. It's been the jewel of all fight cards in Southern California.
Not since the glory days of the Olympic Auditorium from the 1930s to the 1980s has a regular boxing series taken hold like the Belasco series.
During the glory days the Olympic had a weekly series of boxing cards that brought everyone from Henry Armstrong to Danny "Li'l Red" Lopez headlining the old boxing palace.
The late Bennie Georgino, who managed Lopez and Alberto Davila, used to lament the loss of the weekly boxing series at the Olympic. Back in the 50s and 60s Georgino had a sandwich shop located right across the street from the now defunct Herald-Examiner newspaper. Ironically, the old newspaper building is across the street from the Belasco Theater.
During boxing's heyday when newspapers actually had beat reporters covering the sport and competing for headlines, there were more than five daily newspapers battling in Los Angeles. It was in the 1960s that the Times and Mirror merged along with the Herald and Examiner merging too.
"Boxing will never return to Los Angeles," Georgino would tell me often. But it has returned.
On Friday, another roster of talented youngsters are showcased at the old downtown theater.
Belasco
A co-main event features Edgar Valerio (10-0, 6 KOs) a tall featherweight from Los Angeles meeting Torreon, Mexico's Jairo Ochoa (18-11, 9 KOs) in an eight round bout.
Valerio, 22, is managed by Joel De La Hoya and at first was fighting at bantamweight but now at 126 pounds and has gained power with the extra weight. He's fearless and has lofty goals.
"I've never seen anyone work harder," said De La Hoya of Valerio. "I know you need that kind of work ethic to go far. I watched my brother (Oscar De La Hoya) during his entire career and that's what it takes to go to the top. Nobody worked harder."
Another to watch on the card is Joshua Franco (11-0, 6 Kos) who began at bantamweight but has lately fought as a super flyweight and faces Antonio Rodriguez (11-16-1).
Franco, 21, a San Antonio, Texas native, trains in Riverside under the guidance of Robert Garcia. Every time he enters the boxing ring he seems to get better and better. He kind of reminds me of a smaller version of Mikey Garcia with his ability to set up punches and opponents. I'm sure being around Mikey Garcia has influenced more than a few of Franco's moves.
Forum
On Saturday a fight card co-promoted by various major promoters opens up the Forum for a heavy duty-affair.
Back in the 70s when it was called the Fabulous Forum, some of the best boxing cards took place including my own favorite Mexican versus Mexican clash, Carlos Zarate (45-0, 44 KOs) versus Alfonso Zamora (29-0, 29 KOs). It was called the Battle of the ZZZ Boys. The two Mexican bantamweight champions were undefeated and had a combined  73 knockouts in 74 pro fights. It was a ridiculous percentage of knockouts. That day on April 23, 1977, Zarate put Zamora to sleep in the fourth round. Riots erupted, cherry bombs were lit, a wrestler entered the ring to challenge anyone and both trainers of Zarate and Zamora ended up throwing blows with each other.
Hopefully we don't repeat the riot but see the knockouts. Expect several knockouts on Saturday.
One surefire firecracker of a fight will be WBC super featherweight titlist Miguel Berchelt (31-1, 28 KOs) defending against the former titleholder Japan's Takashi Miura (31-3-2, 24 KOs) in the main event.
If you follow boxing than you must know about the intense rivalry Japan and Mexico have had in the boxing ring for decades. The first boxing match I ever attended at the Olympic was a Japan vs Mexico rivalry when Sho Saijo defeated Jose Pimentel on March 21, 1968. They fought each other three times with Saijo winning the world title on their third encounter.
Once again we have a Japanese warrior in Miura. This guy has been involved in two all-time classics. The first was in August 2013 when he and Sergio "Yeyo" Thompson met in 100 degree heat inside a bull ring in Cancun. It was stifling in that arena and both Miura and Thompson fought to near death. Each floored the other and the fight changed momentum several times. Finally, Miura emerged the winner by unanimous decision after an incredible 12 rounds. In November 2015, Mexico's Francisco Vargas challenged Miura and both clashed like two pit bulls. Miura nearly knocked out Vargas in the fourth round and then was near a knockout win when Vargas surprised him and stopped the Japanese champion in the ninth round. In his last fight, Miura dazed another  Mexican warrior, Miguel Roman, with a paralyzing body shot and then mercilessly bombed him with blows for a knockout.
Miura is one hard man.
"This will be my third fight in the United States, and I feel comfortable in getting myself acclimated to the time difference. I am looking forward to being on HBO again and putting on an exciting fight for the boxing fans," said Miura. "If I am able to get the belt back Saturday, and the opportunity is there, I would want to unify the belts in the super featherweight division."
Now we have Berchelt whose fight against Francisco Vargas last January could be the Fight of the Year for 2017. Both exchanged blows that left the audience dumbfounded by the sheer violence. It's one of the reasons that Golden Boy matchmaker Robert Diaz recently won an award for his talented pairings. The Berchelt-Miura fight just might bump off the January affair. It's a fight you have to see in person to appreciate.
"This by no means will be an easy fight – Miura has gone to war many times in his career and I am expecting nothing less in this fight," said Mexico's Berchelt. "I want to prove that winning this belt was no fluke, and defending it against a warrior like Miura is the perfect opportunity to do that."
Heavy Construction
Regular Joe Smith (23-1, 19 KOs) the construction worker comes to town once again and this time he faces Cuban dandy Sullivan Barrera (19-1, 14 KOs) in defense of the WBC International light heavyweight title. It's sort of an elimination contest. Usually when you win the WBC International title you get to the front of the line to face the champion which is Adonis Stevenson. But so far it hasn't happened for Mr. Smith.
"We were looking for a title fight. Looking to get Stevenson but that didn't work out," said Smith a dues paying member of Local 66 as a construction worker.
Now "regular" Joe by day and "Killer" Joe by night is poised to face another ranked light heavyweight in Barrera.
Smith says L.A. has been good to him so far. The last time he stepped in the ring he knocked Bernard Hopkins out of the ring. No one ever had stopped the great Hopkins in a fight in his entire career until last December at the same Forum.
"That fight got my name out there," said Smith. "Everybody knows who Hopkins is."
Despite knocking out Andrzei Fonfara, who had previously knocked out Julio Cesar Chavez Jr., the New York construction worker was stuck in limbo. Now he's stuck on the "must avoid list" and meets Barrera whose win over Ukraine's Vlacheslav Shabranskyy earned him a place on this card.
Barrera's attempt to gain recognition came against Andre Ward last year. The Cuban native was unable to defeat Ward but then no one else has either. No shame in losing to Oakland's Ward.
"Smith beat a legend in Bernard Hopkins, but [Hopkins] had been out of the ring for a long time before their fight," said Barrera.
Killer Joe Smith has his hands full with Barrera and vice versa. It appears to be a firecracker of a fight looming on Saturday.
KingRy
In one year the 18-year-old Ryan "KingRy" Garcia has blazed through nine opponents with a semblance of speed, power and guile not seen since 1992. He doesn't turn 19 until the first week of August but one would swear they've seen him for years.
Garcia fights out of the desert community of Victorville, Calif. and you may think because of its small town locale the lanky lightweight is a secret waiting to happen. But the boxing world already knows Garcia, especially with 15 US National titles as an amateur hanging on his walls.
Now the pro world is witnessing what many have predicted for the kid with the best left hook since Oscar De La Hoya. Best right too. He has all of the tools and is still getting his professional style polished to perfection.
In his last fight that left hook was like an apparition. You think you might have seen it but the suddenness and finality of its impact left his opponent that night at T-Mobile immobile and helpless.
Garcia is a gym rat and is known to travel to various gyms in search of polishing up his growing skills. At this point his quick reflexes are his primary defense. There are a few openings and cracks on his defensive shield but no one has been able to pierce the barrier. This is a chance for fans to see for themselves another Southern California jewel in the tradition of De La Hoya, Shane Mosley and Fernando Vargas. They don't come that often. Take advantage of it. His fight will not be televised so the best advice would be to purchase a ticket to take a look at this young phenom.
Garcia (9-0, 8 KOs) faces Mexico's Mario Antonio Macias (28-21, 14 KOs) in a lightweight clash set for four rounds. Macias has fought nothing but contenders in his last three fights including Gervonta Davis the current IBF super featherweight titlist. It's a matchup meant to test the abilities of Garcia. He is on a fast track.
Check out more boxing news on video at The Boxing Channel.
600 Days and Counting: The Dillian Whyte 'Conspiracy'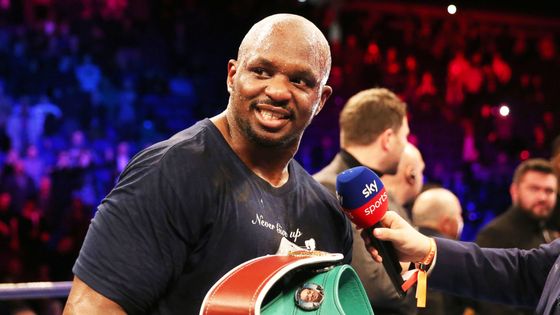 As the dust settles on a quite extraordinary month in the heavyweight division, as the plans of Matchroom Promotions and the once pre-eminent Anthony Joshua lie in ruins and as the unlikely figure of Andy Ruiz takes Joshua's place on a podium only big enough for three with the everyman Tyson Fury and the murderous Deontay Wilder already sequestered there, a little-noted but relevant anniversary slips by almost unnoticed. Dillian Whyte will this week spend his six-hundredth day as the WBC's number one contender.
For the entirety of that period of time, Deontay Wilder ("an idiot" among other more nefarious things, according to Whyte) has worn the WBC's trinket. Whyte, during that period, has gone from forcefully calling out the strapholder after increasingly more meaningful heavyweight victories, to shrugging his shoulders.
"I don't know, it's frustrating," the British heavyweight recently told IFL. "[The WBC] are like the FBI. They dig up Tweets where I've liked something and say I've been disrespectful.  Eddie [Hearn] keeps telling me this week, next week. Let's see."
We did see, the same week as the broadcast of this interview, as Deontay Wilder announced he would first rematch Luis Ortiz before rematching Tyson Fury, seemingly freezing Whyte out once more. Assuming a Wilder victory and assuming, then, a Wilder-Fury clash for early 2020, further assuming Wilder manages to improve on the first fight where he was soundly outboxed by Fury, summer of 2020 would seem to be the earliest opportunity for Wilder and Whyte to meet.
By that time, close to 1,000 days will have elapsed between Whyte being named the number one contender to Wilder's heavyweight belt and the fight actually coming off.  Between now and that time lie so many foibles that the WBC's recent announcement that Whyte will be the mandatory should he prove victorious over Oscar Rivas next month is so fraught with peril as to be almost meaningless.
"Why does [WBC Chariman] Mauricio Sulaiman let Deontay do this?" Whyte quite reasonably asks. "They should call it the Wilder Boxing Council. They allow him to do whatever he wants. He's fought two mandatorys in four years. I think I'll [be made to] wait another two years. I don't know what's going on. It's some kind of conspiracy against me."
It seems unlikely that Whyte is conspired against in the truest sense of the word, but he could be deemed a problem nobody, least of all Wilder, needs. Eddie Hearn has seemed to some reluctant to throw his full promotional weight behind Whyte in the same way he has Joshua, and the enormous price that Hearn paid to obtain a shot at a strap then belonging to Charles Martin should  not be forgotten. Wilder, of course, is a different and more promotionally powerful animal but the static that failed attempts to broker a fight between Joshua and Wilder has inflicted upon Hearn's more half-hearted attempts to get Whyte into the same ring should not be underestimated. Hearn has made few friends in the Wilder camp and it seems Whyte has been suffering for it – and for Hearn's preferential treatment of his prized asset, Joshua.
Still, it must be noted that Whyte's ascension to the number one spot was hardly resounding. In October of 2017, Whyte was coming off a weird, one-sided victory over Robert Helenius, who took the fight with Whyte on short notice and managed to stagger the Brit in the second round. Whyte did what he had to do in closing out a wide decision on the cards, there is no question of that, but that made him, by TBRB rankings, the worlds #7 heavyweight, behind, among others, Wilder, Joshua, Joseph Parker and Luis Ortiz.  Furthermore, although the WBC express a preference that their #1 contender receive a title-shot, #1 is not the same as mandatory and Whyte certainly held no such status at that time. Even today Whyte is almost universally rated behind Andy Ruiz, Fury, Wilder and Joshua, who defeated him in 2015. So the fact that the WBC have been in no rush to anoint him mandatory in some respect makes sense.
Dillian Whyte has fought for a distressing number of WBC baubles in recent times, including the WBC International Silver title and a second "silver" title with a slightly different name. In the industry this is known as "choosing the path" and Whyte chose the WBC. Money in sanctioning fees exchanges hands whenever these titles are on the line.
Here is the single biggest disaster in boxing's weed-ridden garden: fight fans are not the customers of the alphabet ranking organizations. Fighters are the customers of the alphabet ranking organizations. When Whyte starts paying for the dubious privilege of fighting for these bangles he becomes a customer of the WBC. The WBC then shows a preference to its customer over its non-customers. This is how Whyte comes to be ranked ahead of Joshua and Fury, men who are not WBC customers, when almost every boxing observer would agree that this is unreasonable.
So the WBC place themselves in a position where a questionable #1 contender is named and then ignored. Ignoring that #1 contender in favor of, for example, Tyson Fury who received a shot at the WBC trinket, is objectively justifiable but organizationally untenable.  In naming a number one contender and supporting a champion who publicly declares his determination to ignore that number one contender, the WBC place themselves in an unsubstantiated position and Whyte in an unjustifiable predicament. The WBC have taken Whyte's money and elevated him accordingly then failed to follow through on their implied promise.
Finally however, after six-hundred days of waiting, Whyte has been offered the status of mandatory contender should he defeat Oscar Rivas. They also seem to be prepared, as a salve for the wounds they have heaped upon him, to generate, out of thin air, an additional championship belt for him to wave about while he waits for Wilder to finish his own business in his own sweet time, should he prove able to do so. A loss for Wilder against either Ortiz or Fury may leave Whyte high and dry once more. Fury, particularly, has been vocal in declaring himself immune to the machinations of alphabet organisations, refreshing and wonderful news for boxing, but potentially disastrous news for Whyte.
Furthermore, Rivas, unbeaten at 26-0 and dangling the legitimate scalp of Bryant Jennings from his belt, is no gimme. It is perhaps an exaggeration to suggest that in Joseph Parker, Dereck Chisora and now Rivas, Whyte is running a heavyweight murderer's row, but he is certainly risking it all against the Columbian puncher and may yet find his six-hundred day wait is in vain. As the fight moves more sharply into focus behind the dramatically differing fortunes of Fury and Joshua, it is becoming clear that Whyte has a real task upon his hands and everything to lose.
Eddie Hearn has described the WBC as "fair people who will put this right" but the conduct of the WBC demonstrates they are anything but. Hearn, if truth is told, recognizes this fact, admitting that even the mandatory status is likely to land Whyte "a timing [for a fight with Wilder]" rather than a fight with Wilder and if Joshua-Ruiz tells us anything it tells us that a lot can happen between that timing being declared and the bell for round one. At the very least it seems that Whyte will have at least one more fight to negotiate after Rivas should he prevail in that contest.
Whyte perhaps hasn't helped himself at times. He declined a second fight with Anthony Joshua, ostensibly due to Hearn's demands on the price split for a mandatory rematch with Joshua should Whyte have been triumphant. He has been quick to launch tirades against potential money opponents on Twitter, most recently Tyson Fury after his victory over Tom Schwarz. Fury now refuses even to discuss Whyte whom he dismisses out of hand as a potential future opponent.
For all that, his abandonment by the WBC is a disgrace. They have named him the man most capable of dethroning their champion and then have done precisely nothing about making that fight happen. Whyte's guess that he will be made to wait a further two years may prove to be near the mark; he will almost certainly have to wait another one.
Check out more boxing news on video at The Boxing Channel
To comment on this story in The Fight Forum CLICK HERE
Literary Notes: Gerry Cooney and More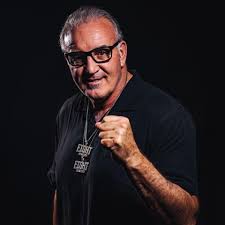 Gerry Cooney's life is a cautionary tale that, with a lot of effort on his part, has taken a happy turn.
Beaten physically and emotionally in childhood by an abusive father, Cooney turned to boxing and was one of the hardest punching heavyweights of all time. At age 25, he was on the cover of Time Magazine. On June 11, 1982, he took Larry Holmes into the thirteenth round on a night when Holmes was as good a fighter as he had ever been before or would be again.
If Cooney had beaten Holmes, he would have been the biggest sports superstar in America. But by then, the seeds of self-destruction had been sown. Alcohol and drug abuse were undermining his potential as a fighter and wreaking havoc on his personal life. He's happy now – a loving husband and father – and has been clean for more than thirty years.
Cooney's story is told in Gentleman Gerry (Rowman & Littlefield), a book co-authored with John Grady. Before discussing the book, I should make full disclosure. Gerry is a friend. We have lunch together on a regular basis. We sit together at fights. I know him as someone who's thoughtful, generous, and admirably self-aware with regard to the road he has traveled. That makes reading Gentleman Gerry frustrating because of the manner in which his journey is chronicled.
Famous people often collaborate with a third party to tell their story. But almost always, the story is recounted in the subject's voice. Gentleman Gerry is told in Grady's voice. "I" and "me" are used only in places where Grady inserts himself into the narrative. Thus, an intensely personal journey becomes less personal and its emotional impact is dulled. Thoughts that would have been powerful coming directly from Gerry's mouth are less so when filtered through Grady's retelling.
Too often, the writing lapses into stilted flowery prose. For example, writing about meeting Gerry for the first time to discuss working together on the book, Grady recounts, "The morning sun gently blanketed the dining establishment's well-maintained patio, providing a welcomed balance to the cool invigorating breeze that persistently greeted the diners."
That's accompanied by unnecessary hyperbole. Jimmy Young is referenced as one of "the greatest talents the [heavyweight] division ever produced." Sportscaster Len Berman is "legendary" and heavyweight contender Ron Lyle is a "legend."
Assertions such as the claim that Jack Johnson has been "largely unappreciated by history" lead one to wonder what history Grady has been reading. We're told that Mike Tyson experienced "a stable nuturing environment" when he lived with Cus D'Amato in Catskill. But we now know that was hardly the case. Grady calls Holmes-Cooney the first "authentic megafight" of the post-Ali era. This shortchanges Ray Leonard's encounters with Thomas Hearns and Roberto Duran. He also tells us that Cooney and Holmes were guaranteed $10 million each for their battle. But Holmes was in the clutches of Don King at the time. His purse was less than one-third of that amount.
We're never told what it felt like when Gerry was being punched in the face by his father. What could have been a fascinating window into Gerry's mind – an exchange of blows that resulted when a bullying high school football coach challenged him to a sparring session in the school wrestling room – is reduced to two paragraphs.
There are flashes of good writing. Referencing the euphoria in the moments after Gerry's 54-second demolition of Ken Norton, Grady writes, "There was no future nor past – just the moment."
But that night, the good part of Gerry's career came to an end. He tried cocaine for the first time.
Grady writes at length about the perils of substance abuse in an often clinical style.
Re alcohol: "Given his genetics and the power of his addiction symptoms, Gerry's addiction was activated upon his first introduction to chemicals. The first drink is a landmark one for an alcoholic. It is a time when experimentation – with the user unaware of the horrific consequences to be paid – unites genetics, social learning behaviors, and the brain-changing processes to manifest the disease of addiction. It is a self-activated illness."
And cocaine: "As people turn to substances, not only to deal with negative emotions but also to prolong and heighten positive ones, they develop tolerance. This leads to increased use to get the same high which only works for a while. In time, substances are required simply to feel 'normal' and, later, to avoid the horrors of physical withdrawal."
But Grady never tells us how Gerry experienced being high. Don't just tell me that he was snorting cocaine. Show me!
Gentleman Gerry is most satisfying when Gerry is allowed to speak for himself. "I want to talk about what happened and maybe change some things for today's fighters, hopefully help some people out along the way," he's quoted as saying. "I had a great career, had a lotta fun, a lot of troubles. I look back and it's tough to think about what could have been. But then I think I'm lucky as hell. There are guys of my generation walking on their heels, not able to enjoy life. If I became champion of the world, who knows, maybe I'd be one of those guys. I've had a lot of great times, met a lot of great people. I'm very fortunate. That's the bottom line. And I'm able to appreciate all of it."
In sum, Gerry Cooney looks back on his life with understanding. He's happy and satisfied with where he is today. But there's a tinge of regret that, with all the assets he had to work with, a good career as a fighter could have been better. That's how I feel about this book.
*    *    *
Randy Gordon (former chairman of the New York State Athletic Commission who now co-hosts a boxing talk show on SiriusXM with Gerry Cooney) has written a memoir entitled Glove Affair (Rowman & Littlefield).
There's a detailed account of Don King and WBC president Jose Sulaiman trying to bribe Gordon with a huge stack of hundred-dollar bills in the hope that Gordon would set aside Mike Tyson's managerial contract with Bill Cayton. Readers will also find an intriguing and extremely unflattering portrait of longtime NYSAC staff member Marvin Kohn.
Then there's Nat Fleischer, who founded The Ring in 1922 and reigned supreme at the magazine until his death fifty years later.
Gordon holds the legendary Fleischer in high regard. But as boxing historian Craig Hamilton noted recently, "Too often, Fleischer represented his personal opinion as fact. And even when he was just reporting facts, there were too many things he got wrong. Also," Hamilton added, "as Fleischer advanced through life, he held onto the belief that the fighters he saw and read about when he was young were the best ever. He idolized fighters like Stanley Ketchel and built them up to be more than they were. The magazine was less biased than his books because it had to appeal to contemporary fans. But even there, there were problems."
In 1969, Gordon, then a student at Long Island University, met Fleischer. "Here are the top ten heavyweights of all time," Fleischer told him. Then he handed Gordon a list:
Jack Johnson
James J. Jeffries
Bob Fitzsimmons
Jack Dempsey
James J. Corbett
Joe Louis
Sam Langford
Gene Tunney
Max Schmeling
Rocky Marciano
Joe Louis #6? No Muhammad Ali? No Sonny Liston? That's not a good list.
Thomas Hauser's email address is thomashauserwriter@gmail.com. His most recent book –  Protect Yourself at All Times — was published by the University of Arkansas Press. In 2004, the Boxing Writers Association of America honored Hauser with the Nat Fleischer Award for career excellence in boxing journalism.
Check out more boxing news on video at The Boxing Channel
To comment on this article in The Fight Forum CLICK HERE
Andrew Cancio Repeats Upset Victory over Puerto Rico's Alberto Machado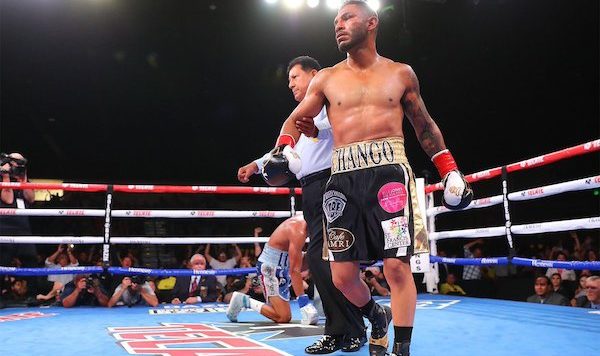 (By special correspondent Tarrah Zeal) INDIO, Ca.-Andrew Cancio showed the boxing world his first win over Alberto Machado was no fluke. Cancio (21-4-2, 16 KO)s retained his WBA super featherweight title belt by a third-round knockout.
"I feel like the fight is going to end the way the first fight ended," Cancio said in a conference call several weeks prior to Friday's rematch at Fantasy Springs Casino in Indio, CA.
Before a sold-out crowd, the fighter from Blythe, Calif. who goes by the name "Chango" repeated his win of four months ago and delivered Machado (21-2, 17 KOs) to a heavier weight division with the loss.
In the opening three minutes of round one, Machado came out stronger and more focused than he did in their first match back in February. There was back and forth action between the two, but overall Machado landed the cleaner and more effective blows. A nice left uppercut upon the chin of Machado ended the first round, but he was able to take it well.
Machado, looking to get his revenge, caused a cut over Cancio's left eye at the start of the second round. A quick and powerful flurry of punches created an uproar in the crowd as Cancio attacked Machado.
Despite Machado's efforts to keep his distance, Cancio walked him down to continue fighting on the inside. After Cancio landed multiple body shots, he staggered Machado in the end of the round, giving him trouble in finding his corner after the attack.
In the early seconds of round three, Cancio landed a vicious left hook and a flurry of combinations, pounding away upon Machado's body in efforts to keep him on the defense. Then a left hook to the body forced Machado to the take a knee and he could not beat the count. The official time was 1:01 of the third frame.
Cancio's impressive showing was further affirmation that he is here to stay in the super featherweight division. Possibilities for upcoming battles include unification matches with Rene Alvarado, Gervonta Davis and Tevin Farmer.
Machado claimed, "Look I was ready to get up and the referee decided to stop the fight, I wanted to keep going." But wobbly legs showed us otherwise.
Soto Takes WBO Title from Acosta
In the co-main event, scheduled for 12-rounds, Angel "Tito" Acosta (19-2, 19 KOs) of San Juan, Puerto Rico made his fifth world title defense against Elwin Soto (14-1. 10 KOs) of Mexicali, Mexico.
In a shocker, Mexicali's Soto scored a 12th round TKO. It was an intense fight up until the last round and ended in controversy over the question of whether the referee had prematurely stopped the fight.
This light flyweight battle began right away with an action-packed opening round. By round three Soto had Acosta in trouble. A big left hand and right cross combo sent Acosta to the floor. When Acosta made it to his feet, Soto showed no mercy but Acosta survived the round.
In round four, a huge right hand from Soto had Acosta hurt and a double left hook had Acosta evading the power and staying out of range of Soto. But with so much at stake, Acosta stayed into the fight and actually took control in the middle rounds, landing multiple combinations to  Soto's head and body.
Entering the later rounds, Acosta began to outwork his opponent. It was clear Acosta had regained control of the fight heading into the final round.
As the bell for the last round clanged, Acosta opened up bombs on Soto and the Mexican fighter curled up with his hand covering his face. In an attempt to engage back, Soto countered with a powerful left hook to the chin that stunned Acosta and sent him back against the ropes. Soto rushed Acosta and began to throw body combos but not before referee Thomas Taylor stepped in. The fight, an outright war, was waived off after only 23 seconds had elapsed in round 12.
The controversial stoppage infuriated Acosta.  Soto was jubilant. "This victory means a lot and I dedicate this belt to my family," said the the new WBO light flyweight champion. "To be honest I thought I was going to lose and thank God I landed that punch and won the fight".
"Sure he hurt me but it wasn't enough for the stoppage." said the downtrodden former champion who said he would welcome a rematch (and I'm sure boxing fans wouldn't be opposed to that).
In the main preliminary, a 10-round super lightweight contest, Milwaukee's Luis Feliciano (12-0, 8 KOs) of Milwaukee, Wisconsin remained undefeated with a seventh round stoppage of veteran Fernando Carcamo (23-10, 18 KOs) of Sonora, Mexico. Feliciano trains with boxing star trainer Ben Lira.
Feliciano landed a left hook that stunned the southpaw Carcamo in round one, but Carcamo was able to take the punch. Round by round, Feliciano began to pick apart his opponent, landing great combinations and big left hands but Carcamo, who had been stopped five previous times, was determined to show he deserved to be in the ring with Feliciano and continued to move forward. But Feliciano eventually finished him, unloading a series of rights that folded Carcamo to the canvas.
In the DAZN TV opener, Las Vegas, Nevada's Blair "The Flair" Cobbs — a flamboyant character inside and outside of the ring — took on Houston's Robert Redmond Jr. (7-2-2, 6 KOs) in a scheduled 8-round welterweight battle.
In round one, Cobbs (11-0-1, 7 KOs) aggressively showboated, throwing wild but powerful punches, forcing Redmond to adjust to his style. Both fighters came out swinging but a left hook to the chin of Redmond stunned him in the first round.
Within 30 seconds of round 2, a right hand to the chin had Redmond on the canvas. Another wild but big right-hand backed Redmond up against the ropes as he tried to figure out the awkward and wild style of Cobbs.
By round three, Redmond's right eye started to swell. Before the start of round five, the doctor was called in to examine it and let the fight continue.  Fighting with a sense of urgency, Redmond landed a straight right hand to Cobbs chin, but the more experienced fighter used his stamina to finish Redmond off with powerful blows to the body. At the 1:52 mark of round six, at the request of Redmond's corner, the referee stopped the bout.
Other Bouts
The first bout of the night was a four-round battle in the middleweight division. The fight, an all-action affair between Clay Collard of Cache Valley, Utah (1-1-2) and Emilio Rodriguez (3-1-1, 2 KO) of Van Nuys, California, ended in a draw. One judge had it 40-36 for Rodriguez but the other two had it 38-38.
In a 4-round super bantamweight match, 19-year-old Anthony Garnica (3-1, 2 KOs) of Oakland, CA took on 30-year-old Gilberto Duran from Yakima, WA (3-2, 3 KOs).
A decorated amateur, trained by Manny Robles (who also trains heavyweight champ Manny Robles), Garnica dominated the contest, winning by scores of 40-35 on all three cards.
Also, undefeated Aaron McKenna (8-0, 5 KO) of Monoghan, Ireland, scored a second round stoppage over Daniel Perales (10-18-2) of Monterrey, Mexico.  The official time was 0:42.
"Once I landed the first hard shot, I knew he wouldn't be able to take more. I stepped it up, and that's how I got the second-round victory." said McKenna after his win.
Check out more boxing news on video at The Boxing Channel
To comment on this story in The Fight Forum CLICK HERE