Chris Byrd Speaks On This And That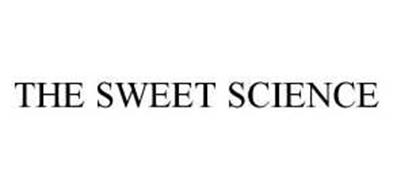 Earlier this week I spoke with IBF Heavyweight Champ Chris Byrd 37-2 (20) while he was training in Las Vegas. Byrd defends his title this coming Saturday April 17th against former title challenger Andrew Golota 38-4 (31). Chris Byrd is a very under appreciated fighter in today's Heavyweight division. He fights in a unique style that is predicated on timing and defense. He is not a "Catch and Kill" style fighter who goes out looking to end the fight with every punch he throws. Basically, he takes away his opponents strengths, in essence he takes the bullets out of their gun, reducing them sometimes to wild swinging amateurs.
Chris Byrd has one of the best resumes of any fighter in the Heavyweight division, and he has fought the absolute best of the best. He holds a win over the fighter currently perceived to be the one to succeed Lennox Lewis, Vitali Klitschko. He took the best puncher in the division to school and gave him a Boxing lesson, David Tua, and also decisioned Evander Holyfield to win the IBF title. Byrd has lost twice. However, that is not the mortal sin that some make it out to be. His defeats were to the two fighters who most boxing observers/experts anointed as being the future stars of the division in the late 90's, Ike Ibeabuchi and Wladimir Klitschko.
The only fighter of significance who Byrd hasn't fought is Lennox Lewis, and that wasn't because of him. Byrd has a tough fight in front of him in Andrew Golota. I'm not the biggest Golota advocate in the world, but I do recognize his skill and ability. This is no easy fight for Byrd, but as usual he's more than willing to face the challenge. Below are some of Chris' quick thoughts on Golota, Toney and Jones, and the size of today's Heavyweights.
Lotierzo: Chris you're fighting Andrew Golota this coming Saturday Night, Golota has only fought twice since quitting against Mike Tyson in October of 2000. Tell the readers and fans why Golota, and why should he leapfrog over some other contenders who have been active?
Byrd: He didn't leapfrog anyone. He was the only one who wanted to fight me. He is a credible guy with a name.
Lotierzo: In my opinion Golota is a difficult fight. He has some ability and power and basically has no pressure on him in this fight since most figure you should beat him. After seeing you change your style in your last fight versus Fres Oquendo, I think he is going to try and go to the ropes to draw you to him? You're not at your best fighting that style. If he does this, how will you neutralize him and get him to fight your fight?
Byrd: When someone holds as much as Oquendo it changes my style. I can't worry about pleasing people anymore. I need to keep it in the middle of the ring. That's how I make him fight my fight.
Lotierzo: Did you change your style on purpose in your last fight versus Oquendo, and why if you did?
Byrd: Yes I did. I felt I had to make it an exciting fight and it still turned out ugly.
Lotierzo: I've read where some fans and writer's compare Golota to Wladimir Klitschko, a fighter who you lost a decision too in October of 2000. What do you think of that comparison?
Byrd: No Comparison
Lotierzo: Speaking of the Klitschko's, What do you think about those who deem Vitali as being the man to succeed Lennox Lewis?
Byrd: I say that's crazy, I beat him and I'm looking forward to doing that again.
Lotierzo: Now that Lennox Lewis has retired, do you think there is a chance of getting the three major Heavyweight Title's Unified?
Byrd: Maybe two but not all three
Lotierzo: Chris, today's Heavyweight are bigger than they've been in any other generation. I think the size factor is overrated, as you have proved during your career. What would you say to those who think that past greats wouldn't be big enough to be Champion today?
Byrd: To a certain degree I think size is overrated. With the heart, skill, and determination of fighters from the past I feel they could definitely compete in this era.
Lotierzo: Joe Mesi recently signed a three fight deal with HBO. How do you feel about that in the light that he hasn't really proven himself to be a true bona fide Heavyweight Contender?
Byrd: I was surprised they would do this when he hasn't fought anybody really in the top ten.
Lotierzo: Chris, You, James Toney and Roy Jones all get much praise for being fighters who basically started as middleweights, and have gone on to beat some former and current Heavyweight Champs. However, you are the only one who has proven to be a real factor in the Heavyweight division. Jones beat a handpicked Ruiz, and Toney beat a totally shot Holyfield and that's it. You have defeated Vitali Klitschko, Daivd Tua, Evander Holyfield, and Fres Oquendo, and have also fought Wladimir Klitschko and Ike Ibeabuchi. What goes through your mind when you hear them get so much praise for basically doing once, what you have done throughout your career?
Byrd: I don't care about the praise they get. That's good for them, their good fighters. But…they still have to prove themselves in this division against the top guys to be established as a true heavyweight.
Lotierzo: Today there is so much emphasis on punching power regarding the Heavyweights. As you know all Heavyweights can punch. Do you think some fans and writers are to enamored with it, and it's not the be all end all that some pass it off as being?
Byrd: I think people do get caught up in it when they over look real skill in the division.
Lotierzo: Don King has been your promoter for almost two years now. How do you think your career is progressing under him?
Byrd: I think it's better than it was. I know it's hard to get guys to fight me and he's doing the best he can.
Lotierzo: Chris, who makes the determination on who you fight and has final say?
Byrd: My Lawyer, my wife, and myself. Everything has to and must come through me.
Lotierzo: Chris, Winky Wright just became the unified Jr. Middleweight Champ. Already the three major sanctioning bodies have mandatories stacked up which will be impossible to meet. Does this hurt Boxing not having unified champions?
Byrd: No, because guys like myself would just sit and wait and be in a long line waiting to get there chance. It would be hard to make a living.
Lotierzo: Mike Tyson is the latest former Champ who appears to be broke after making millions in the ring. Is there anything that can be done in your opinion to help protect some fighters from themselves?
Byrd: Yeah were all adults. Be responsible
Lotierzo: Recently I wrote an article saying that Jimmy Young could've competed favorably in today's Heavyweight division. Many including myself have made the correlation between you and Young. Have you seen many of Young's fights and what do you think are the differences between you and him, other than you won a piece of the title and he didn't?
Byrd: No, I haven't seen many of Young's fights. If he was a smart fighter with something special than he would have been able to compete.
Lotierzo: Chris, you are always seen at the major fights, I get the feeling that you Eat, Drink, and Sleep Boxing, am I wrong?
Byrd: No, you're not wrong. I love boxing. But, even though boxing is very important in my life, I put my faith in Jesus Christ, my wife and my kids first
Lotierzo: You recently did Television Commentary on the Bernard Hopkins-William Joppy Triple header in Atlantic City. Did you like it and is it something that you would like to get into when your through Boxing?
Byrd: I would LOVE to Commentate
Lotierzo: Follow up to the last question. Who do you think are the most fair and knowledgeable Boxing Commentators?
Byrd: Boxers who really know the Sport
Lotierzo: Had to ask this one, as redundant as it is. Who is your favorite fighter of all-time, and who is your favorite Heavyweight of all-time?
Byrd: I have so many I can't begin to name just one. Sorry
Lotierzo: Thanks Chris and good luck this Saturday night
Byrd: You're welcome Frank
I would like to thank Chris Byrd for his time during this hectic week. And also a thanks to Tracy Byrd for her hand in helping set up this Interview. The week of a Heavyweight Championship fight is very demanding on all parties involved. The Byrd's committed to this before hand and as usual stuck to their end of the bargain, and them some. I wish them all the luck in the World in this up coming fight.
Writers Note
This conversation took place shortly before the Wladimir Klitschko – Lamon Brewster fight. The question below is part of the question I asked him along with the one above regarding those that perceive Vitali Klitschko as the fighter most likely to succeed Lennox Lewis. Since it doesn't apply to this interview, I omitted it from the body of it. However, I thought I'd let you read his answer in the prism of how he thought prior to Wladimir being stopped by Brewster.
Lotierzo: Chris, What do you think about those who say Wladimir has a questionable chin?
Byrd: I think if anyone gets hit right their going to sleep. Just because he got caught by Sanders doesn't mean he has a questionable chin.
2004 Boxing Pound for Pound List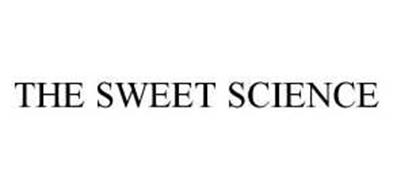 The final boxing pound-for-pound list of the year for 2004.
1. Bernard Hopkins: The top guy from beginning to end, Hopkins took care of Oscar De La Hoya with a body shot in the biggest fight of 2004. Now, he'll wait for Jermain Taylor to progress a little further, or he'll go the rematch route with Felix Trinidad. Either way, Hopkins stands to earn a lot of money in 2005 and extend that all-time middleweight reign.
2. Floyd Mayweather: How long has it been since we've seen Mayweather in a meaningful fight? Certainly not in 2004, when he outpointed the difficult DeMarcus Corley. He's slated for a January outing against a no-name. Enough stalling, already, "Pretty Boy". Fight someone we care about (preferably Kostya Tszyu), or you'll lose your #2 position sometime in 2005.
3. Felix Trinidad: "Tito" stormed back with a magnificent knockout of Ricardo Mayorga in 2004, and now hopes to capitalize on it with big money fights. He'd like nothing more than a rematch with his only conqueror, Hopkins, but he may also opt for old nemesis Oscar De La Hoya. Either way, Trinidad is sure to fight a big fight sometime in the coming year.
4. Kostya Tszyu: What a difference one fight makes. As recently as late October, the boxing world was wondering whether Tszyu was even serious about the sport anymore. We found out with a second round demolition of Sharmba Mitchell. And that made the junior welterweight division very attractive. Tszyu has several options now, including Arturo Gatti and Mayweather or even a hop up to welterweight to challenge Cory Spinks. Let's hope one of them happens in 2005.
5. Manny Pacquiao: Pacquiao fought twice in 2004, and what a fight the first one was. His thrilling war with Juan Manuel Marquez was the best brawl of the year, and there is a chance that the two rivals will go at it again in 2005. If not, Pacquiao has a list full of options: Marco Antonio Barrera, Erik Morales, etc. Pacquiao will fight one of them in the next year.
6. Marco Antonio Barrera: Another guy thought to be washed up when the year started, Barrera resurrected his career for the second time with a masterful victory over Paulie Ayala and a close decision over rival Erik Morales in another great fight. Barrera is obviously shooting for a return with Pacquiao, who decimated him in November 2003. Barrera says it was an off-night. Hopefully, we'll find out if that was the case.
7. Winky Wright: Winky entered the "superstar" realm in 2004 with a pair of decision victories over Shane Mosley. The first was very impressive, as Wright practically shut Mosley out. The second was closer, but proved once again that Winky was the superior fighter. He'd like a shot at Trinidad or Oscar De La Hoya, but neither will happen. He'd probably be best off shooting for a name like Fernando Vargas or Ricardo Mayorga.
8. Juan Manuel Marquez: After several years on the outside looking in, Marquez is finally in a position to make some money after his courageous performance against Pacquiao. He rose from three first-round knockdowns to wage the fight of his life in a fight that was ruled a draw. It would also be interesting to see Marquez against countrymen Barrera and Erik Morales.
9. Erik Morales: "El Terrible" fought another great fight against Barrera, but, again, it was in a losing cause. He has now lost two of three to his fierce rival, and probably wants nothing to do with him anymore. But, eventually, talk of Barrera-Morales 4 will come up again. In the meantime, Morales could shoot for Pacquiao or Marquez.
10. Glencoffe Johnson: The newest entry, Johnson pumped some life into boxing in 2004 with a pair of upsets of Roy Jones Jr. and Antonio Tarver. Now, he's set to make some really big money in rematches with either, or a shot at old conqueror Hopkins. Either way, Johnson is better than anyone imagined.
11. Jose Luis Castillo: Castillo made some comeback noise of his own in 2004, beating Juan Lazcano for his old vacant title and decisioning Joel Casamayor for another big win. He says he wants Kostya Tszyu next, and if that materializes, boxing fans will be in for a treat. If not, Castillo vs. Diego Corrales is a great fight.
12. Oscar De La Hoya: Hard to erase that picture of De La Hoya grimacing in agony courtesy of a Hopkins shot to the ribs, but the "Golden Boy" had no business fighting at 160 pounds. He should drop down to junior middle or even welterweight again if he has any hope of regaining his past form. But 2005 could be the final year for one of boxing's all-time great attractions.
On the brink: Antonio Tarver, Diego Corrales, James Toney
Heavyweight Joe Mesi Bringing Lawsuit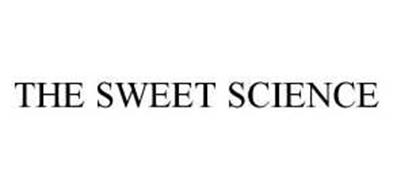 As reported by the Buffalo News, Joe Mesi is suing the New York State Athletic Commission and the MRI center that conducted tests on the heavyweight boxer after his bout with Vassiliy Jirov. Mesi reportedly suffered brain injuries in the Jirov bout, which has left his boxing status uncertain.
The lawsuit alleges Mesi's medical records were improperly released to the NYSAC. The records, the lawsuit goes on to allege, were then released to the media, prejudicing Mesi's right to have his status reviewed by the appropriate boxing authorities.
The lawsuit does not seek specific monetary damages, as the extent of damages will be affected by whether Mesi is able to resume his career as a leading heavyweight contender.
Mesi hopes to have his status reviewed by the Nevada State Athletic Commission within the coming month. The ruling of the NSAC promises to be key in whether Mesi will be able to resume his boxing career.
The Best in Chicago Boxing Returns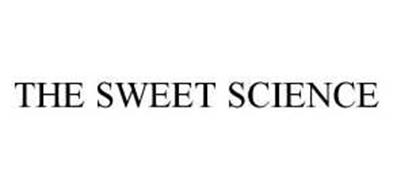 Dominic Pesoli's 8 Count Productions and Bob Arum's Top Rank Incorporated along with Miller Lite presents SOLO BOXEO DE MILLER, THE ARAGON RUMBLE, another installment of The Best in Chicago Boxing on Friday, January 14th, broadcast live internationally as part of Telefutura's Friday night professional boxing series.
The newly remodeled Aragon Ballroom is located at 1106 W. Lawrence Ave. near the corner of Lawrence and Broadway in Chicago's Uptown neighborhood and is easily accessible, just 4 blocks west of Lake Shore Drive and just 4 miles east of the Kennedy expressway. There are three large parking lots located within a 1/2 block of the Aragon Ballroom. Additionally, the Howard Street Blue Line stops just across the street. Doors will open at 6pm with the first bell at 7pm.
Headlining the action packed card is the American debut of super-bantamweight Ricardo "PIOLO" Castillo, 12-2 (6KO's) of Mexicali, Mexico as he squares off in a scheduled ten rounder against WBO Latino Champion, Edel Ruiz, 24-12-3 (13KO's) of Los Mochis, SI, Mexico. Castillo will be accompanied to the ring by his brother, World Lightweight Champion Jose Luis Castillo.
In the co-main event of the evening, one of Chicago's most popular fighters, middleweight "MACHO" Miguel Hernandez, 14-1 (9KO's), battles hard swinging local veteran "MARVELOUS" Shay Mobley, 7-4-1 (2KO's), of One In a Million Inc.in a scheduled eight rounder.
The huge undercard bouts include;
Carlos Molina vs TBA, six rounds, junior middleweights
Frankie Tafoya vs TBA, four rounds, featherweights
Ottu Holified vs. Allen Medina, four rounds, middleweights
Francisco Rodriguez vs. LaShaun Blair, four rounds, bantamweights
Rita Figueroa vs. Sarina Hayden, four rounds, junior welterweights
Said Dominic Pesoli, President of 8 Count Productions, "it was a terrific evening last month and our fans were thrilled to be at the Aragon to watch David, Speedy and Luciano. David Diaz's fight against Jaime Rangel was a fight people will talk about for a long time. Our commitment to our fans is to make every event of ours better than the last one. This main event is terrific, both guys are very tough Mexicans who won't take a step back.
The fans love Miguel and Mobley figures to be a very tough opponent. Him and David Estrada had a six round war last June at our show. And the undercard showcases a lot of new, younger talent that is coming out of Chicago right now. Tafoya and Holifield have both had very successful beginnings to their careers and Francisco Rodriguez comes with fantastic amateur credentials and David Diaz says he has all the talent to be a great pro."
"We've got big plans for 2005 and this show should take up right where last months show left off. The huge crowd loved the action last time and I'm sure they'll say the same thing this time."