Blood Spilled in Pursuit of Michigan Boxing Reform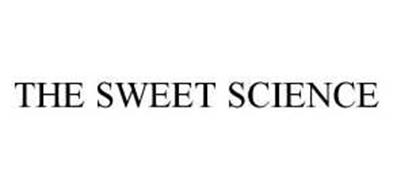 Blood gets spilled in any meaningful pursuit of reform. The long effort to overhaul Michigan's professional boxing governance proved no different. If you are Emanuel Augustus, your role in Michigan boxing reform meant getting screwed out of a decision which you never can get back.
If you are Mike Tyson, your reform role consisted of smoking marijuana before fighting Andrew Golota, then negotiating with the State of Michigan for governmental hush-up of a possible parole violation. If you are Brad Wright, your reform role could mean the governor, a Democrat, terminates your four-year appointment by a Republican predecessor, and you go from Michigan's highest-ranking boxing official to legislatively eliminated.
You all are owed a debt of gratitude.
Reformers, unite. Legislation with Gov. Jennifer Granholm's signature was filed Monday, and goes into effect in 90 days. The governor actually signed the Michigan Boxing Regulatory Act quietly last Friday, although even late Monday, timing of the announcement was being withheld. Shhhh.
No way. Not anymore. There has been enough shushing in how Michigan's boxing business is conducted, and now it must come out into the light. A new Michigan Boxing Commission of seven gubernatorial appointees will have broad regulatory powers when it is seated next February, and the Michigan Athletic Board of Control ceases to exist. The commission will be empowered to call its own meetings, and at those meetings may request rules promulgation from its umbrella state authority, the Department of Labor and Economic Growth, which must respond in writing within 30 days to any such commission request.
The current Athletic Board of Control can't request a rules change, is not entitled to formal response on anything, and can meet only when DLEG calls a meeting. Because six of the nine board members must be professional boxing licensees, the board also has a disturbing history of "professional" appointees who become licensed timekeepers after receiving their political-favor appointments.
Whatever the requirements of an Athletic Board of Control member, the ability to count to 180 seconds ranks high.
That all is about to change. Commission appointments will receive media scrutiny like no Athletic Board appointment ever did, and the requirement of written responses to commission requests will provide some unique insight to previously cloudy state boxing machinations.
Promoters must be bonded, so there should be no more Christy Martin-Mia St. John fiascos in which fighters don't get paid. (It isn't just fighters. At a show last Friday in Detroit, Wright, the Athletic Board of Control chairman, was approached by ring announcer Jimmy Lennon Jr., who wondered what action could be taken to obtain the $1,500 which Lennon said event promoter Peter Klamka still owes him from that same Martin-St. John card. The answer, Jimmy, is civil action. Welcome to Michigan, pre-reform.)
Women will be allowed to fight their industry standard of two-minute rounds. Currently, by statute, they are forced to fight three-minute rounds in Michigan.
Insurance coverage minimums, outdated by a half-century at $1,000 medical and $5,000 accidental death, will be updated to $50,000 apiece. You can't even get an ambulance trip and stitches for $1,000, much less a funeral for $5,000.
Fighters will be required to submit to post-fight drug testing, though DLEG and the commission also can institute pre-fight testing. Regardless the latter, Michigan's existing rule of pre-fight testing, but no post-fight testing, never has made sense to anyone with the slightest imagination. Television analysts often decry the rule on telecasts originating from Michigan. Finally, that rule is about to change.
And for the first time, Michigan license applicants could be subject to background checks. "I think today is a tremendous step forward for boxing in our state," said Bill Kozerski, who back in the late-1970s came out of University of Michigan medical school with a decision to make — start practicing dentistry, or promote an up-and-coming prospect named Thomas Hearns. Kozerski chose wisely, and for the last quarter-century has promoted more major fights in Michigan than any other promoter.
"This effort has been very, very long, in revising some of the archaic elements of the state's boxing regulations, going back to the 1920s, when most of the boxing regulations were established," Kozerski said. "This legislation puts us on a par with Nevada, New Jersey, and a few other states, at the forefront of the industry."
So many people were responsible, it's impossible to name them all without missing some. Augustus, most recently, focused a spotlight on the state's officiating shortcomings when he got shafted against Courtney Burton last July in Muskegon, Michigan. The decision prompted an international outcry.
As wrong as Burton-Augustus was, it came along at just the right time for the state industry. Four months after the state House of Representatives passed the boxing reform package 106-1, the bill was cooling in Senate committee until Burton-Augustus illustrated the state's depleted officials base.
DLEG was deluged by calls and e-mails from you, the concerned reader. You helped affect this change. Everyone noticed yet another weakness in Michigan boxing. And at that point, Michigan boxing realized everyone noticed.
It was embarrassing. It helped lead to reform. And it does nothing to help Augustus.
"A commission won't make any difference if it's just a bunch of politics," Augustus said. "Who's going to be on the commission? If you don't know that, how can you know it's going to be better? A commission isn't going to help me if I have to fight the fighter, fight the judges, and fight the referee. That's what they should be focused on. Fighters shouldn't have to worry about all that. They should just worry about training and fighting."
Tyson also is owed a debt of thanks. If he hadn't illustrated the weakness of current boxing statute, which maximizes administrative fines at $5,000, the state might not have realized how little control it has over licensees earning millions. Once it did, the state negotiated the $5,000 maximum fine, plus a $200,000 charitable contribution with no statutory basis, as penalty for Tyson's refusal to submit to his pre-fight drug test for the 2000 Golota fight.
Turns out Tyson simply didn't know about the peculiar pre-fight testing under Michigan rules, but did submit to a post-fight urinalysis, and tested positive for marijuana. But you won't find any mention of Tyson's positive drug test in Michigan's formal findings. That's what the extra $200,000 bought, after the settlement received approval from the state Attorney General's Office. And who was AG at the time? Jennifer Granholm, the 47th governor of Michigan, who signed boxing reform into law. If the ridiculous Tyson fiasco ever once crossed the guv's mind as she signed the bill into law, it was all totally worthwhile.
Wright, who became a principal face of Michigan boxing reform along with the sponsoring state representative, David Robertson, might be out of a position now. The Athletic Board of Control will be disbanded next February when the commission takes control. Wright is not into partisan politics, though he knows his 2002 appointment by Republican John Engler might not play well as Granholm ponders her first seven boxing commissioners.
"I realized all along that a new commission meant I might not get to serve out my term, but I always put the legislation first," Wright said.
The reform act has few critics, if any, though some supporters do criticize aspects of it. A three-percent television tax, capped at $25,000, could deter some promoters, though certainly not those with a legitimately promotable Michigan commodity, or compelling reasons otherwise to promote in the state. And some say bonding will put some would-be promoters out of business before they start. Bond amounts will be set by the department on a per-show basis, but will not be less than $20,000.
"When I was new in the business, and I had to go to Nevada and New Jersey, I had to get the bond, and I didn't have a lot of money," Kozerski said. "It wasn't that I had bad credit, I had no credit. I didn't have assets. So I had to be creative. That's what other promoters might have to do. These are minimal requirements."
Fact is, if you can't secure a $20,000 bond, then you not only should not promote boxing, but might have something in your business background which wouldn't satisfy the good-moral-character clause soon to become a requirement of Michigan boxing licensure.
Who else needs thanking? Muhammad Ali, of Berrien Springs, for lending his name to the project. Emanuel Steward and Hearns, of Detroit, for their support.
Former Athletic Board of Control chairman David Sebastian, an attorney and Grand Rapids native, launched a failed 2001 reform effort which never got out of committee, but caught on with a legislative aide, Randy Thompson, who later went to work for Rep. Robertson. Robertson, with support from Thompson within his office, and the boxing community outside of it, kept his legislative enthusiasm high.
Frank Garza, Dale Grable, Stuart Kirschenbaum, Christy Martin. All joined the unified reform front. When Wright began his reform pursuit in earnest last year, he had four focal points: a new commission structure, bonding of promoters, insurance enhancement, and educational requirements for officials.
He got three of four, but was shot down, based on cost, at every attempt to require referees and judges to attend mandatory instructional clinics. He hoped the topic might be revisited after Burton-Augustus.
It was, and was shot down again.
But now Wright says there are signs of flexibility on that subject by DLEG, and Grable said plans are under way to coordinate training seminars with the Association of Boxing Commissions.
"If we can set up having ABC people help us run the clinics, and get officials to contribute to cover the costs, then at least it's a start, an appearance of trying to fix what's broken," said Grable, 70, a leading boxing official in Michigan for decades, who said he would retire from refereeing and judging if appointed to the newly empowered Michigan Boxing Commission.
DLEG also deserves a pat on the back. The department is part of the executive branch. Without department approval, not only would Granholm never have signed the bill, but it never would have come up for vote in either legislative house.
"The boxing commission will have more teeth than before," said Mary Dettloff, a Granholm spokesperson. "It is my understanding that the department was fine with that, and signed off on it."
The result was a combined 143-1 voting mandate from the state House and Senate to clean up Michigan boxing. That, along with a newly reelected Robertson willing to oversee future legislative tweaking as needed, have brought Michigan boxing from the regulatory dark ages to an all-time structural zenith.
"If you look at the voting as a whole, you have to believe we will have future legislative support," Kozerski said. "If everybody was supportive of the initial bill, then everybody probably will be supportive of housekeeping items as we go forward."
Going forward is the key. Michigan boxing has deserved every verbal jab and cross word written about it in recent years. But the environment is changing.
Soon, thanks to the efforts of many, including a few folks bloodied along the way, it should be safe to conduct boxing business in Michigan again.
2004 Boxing Pound for Pound List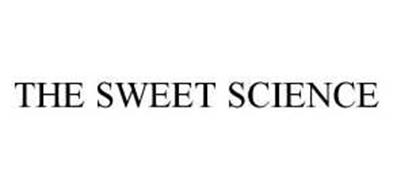 The final boxing pound-for-pound list of the year for 2004.
1. Bernard Hopkins: The top guy from beginning to end, Hopkins took care of Oscar De La Hoya with a body shot in the biggest fight of 2004. Now, he'll wait for Jermain Taylor to progress a little further, or he'll go the rematch route with Felix Trinidad. Either way, Hopkins stands to earn a lot of money in 2005 and extend that all-time middleweight reign.
2. Floyd Mayweather: How long has it been since we've seen Mayweather in a meaningful fight? Certainly not in 2004, when he outpointed the difficult DeMarcus Corley. He's slated for a January outing against a no-name. Enough stalling, already, "Pretty Boy". Fight someone we care about (preferably Kostya Tszyu), or you'll lose your #2 position sometime in 2005.
3. Felix Trinidad: "Tito" stormed back with a magnificent knockout of Ricardo Mayorga in 2004, and now hopes to capitalize on it with big money fights. He'd like nothing more than a rematch with his only conqueror, Hopkins, but he may also opt for old nemesis Oscar De La Hoya. Either way, Trinidad is sure to fight a big fight sometime in the coming year.
4. Kostya Tszyu: What a difference one fight makes. As recently as late October, the boxing world was wondering whether Tszyu was even serious about the sport anymore. We found out with a second round demolition of Sharmba Mitchell. And that made the junior welterweight division very attractive. Tszyu has several options now, including Arturo Gatti and Mayweather or even a hop up to welterweight to challenge Cory Spinks. Let's hope one of them happens in 2005.
5. Manny Pacquiao: Pacquiao fought twice in 2004, and what a fight the first one was. His thrilling war with Juan Manuel Marquez was the best brawl of the year, and there is a chance that the two rivals will go at it again in 2005. If not, Pacquiao has a list full of options: Marco Antonio Barrera, Erik Morales, etc. Pacquiao will fight one of them in the next year.
6. Marco Antonio Barrera: Another guy thought to be washed up when the year started, Barrera resurrected his career for the second time with a masterful victory over Paulie Ayala and a close decision over rival Erik Morales in another great fight. Barrera is obviously shooting for a return with Pacquiao, who decimated him in November 2003. Barrera says it was an off-night. Hopefully, we'll find out if that was the case.
7. Winky Wright: Winky entered the "superstar" realm in 2004 with a pair of decision victories over Shane Mosley. The first was very impressive, as Wright practically shut Mosley out. The second was closer, but proved once again that Winky was the superior fighter. He'd like a shot at Trinidad or Oscar De La Hoya, but neither will happen. He'd probably be best off shooting for a name like Fernando Vargas or Ricardo Mayorga.
8. Juan Manuel Marquez: After several years on the outside looking in, Marquez is finally in a position to make some money after his courageous performance against Pacquiao. He rose from three first-round knockdowns to wage the fight of his life in a fight that was ruled a draw. It would also be interesting to see Marquez against countrymen Barrera and Erik Morales.
9. Erik Morales: "El Terrible" fought another great fight against Barrera, but, again, it was in a losing cause. He has now lost two of three to his fierce rival, and probably wants nothing to do with him anymore. But, eventually, talk of Barrera-Morales 4 will come up again. In the meantime, Morales could shoot for Pacquiao or Marquez.
10. Glencoffe Johnson: The newest entry, Johnson pumped some life into boxing in 2004 with a pair of upsets of Roy Jones Jr. and Antonio Tarver. Now, he's set to make some really big money in rematches with either, or a shot at old conqueror Hopkins. Either way, Johnson is better than anyone imagined.
11. Jose Luis Castillo: Castillo made some comeback noise of his own in 2004, beating Juan Lazcano for his old vacant title and decisioning Joel Casamayor for another big win. He says he wants Kostya Tszyu next, and if that materializes, boxing fans will be in for a treat. If not, Castillo vs. Diego Corrales is a great fight.
12. Oscar De La Hoya: Hard to erase that picture of De La Hoya grimacing in agony courtesy of a Hopkins shot to the ribs, but the "Golden Boy" had no business fighting at 160 pounds. He should drop down to junior middle or even welterweight again if he has any hope of regaining his past form. But 2005 could be the final year for one of boxing's all-time great attractions.
On the brink: Antonio Tarver, Diego Corrales, James Toney
Heavyweight Joe Mesi Bringing Lawsuit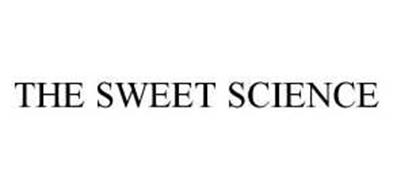 As reported by the Buffalo News, Joe Mesi is suing the New York State Athletic Commission and the MRI center that conducted tests on the heavyweight boxer after his bout with Vassiliy Jirov. Mesi reportedly suffered brain injuries in the Jirov bout, which has left his boxing status uncertain.
The lawsuit alleges Mesi's medical records were improperly released to the NYSAC. The records, the lawsuit goes on to allege, were then released to the media, prejudicing Mesi's right to have his status reviewed by the appropriate boxing authorities.
The lawsuit does not seek specific monetary damages, as the extent of damages will be affected by whether Mesi is able to resume his career as a leading heavyweight contender.
Mesi hopes to have his status reviewed by the Nevada State Athletic Commission within the coming month. The ruling of the NSAC promises to be key in whether Mesi will be able to resume his boxing career.
The Best in Chicago Boxing Returns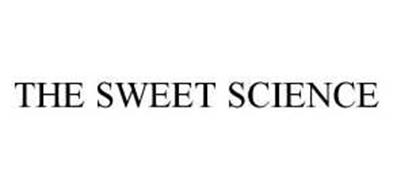 Dominic Pesoli's 8 Count Productions and Bob Arum's Top Rank Incorporated along with Miller Lite presents SOLO BOXEO DE MILLER, THE ARAGON RUMBLE, another installment of The Best in Chicago Boxing on Friday, January 14th, broadcast live internationally as part of Telefutura's Friday night professional boxing series.
The newly remodeled Aragon Ballroom is located at 1106 W. Lawrence Ave. near the corner of Lawrence and Broadway in Chicago's Uptown neighborhood and is easily accessible, just 4 blocks west of Lake Shore Drive and just 4 miles east of the Kennedy expressway. There are three large parking lots located within a 1/2 block of the Aragon Ballroom. Additionally, the Howard Street Blue Line stops just across the street. Doors will open at 6pm with the first bell at 7pm.
Headlining the action packed card is the American debut of super-bantamweight Ricardo "PIOLO" Castillo, 12-2 (6KO's) of Mexicali, Mexico as he squares off in a scheduled ten rounder against WBO Latino Champion, Edel Ruiz, 24-12-3 (13KO's) of Los Mochis, SI, Mexico. Castillo will be accompanied to the ring by his brother, World Lightweight Champion Jose Luis Castillo.
In the co-main event of the evening, one of Chicago's most popular fighters, middleweight "MACHO" Miguel Hernandez, 14-1 (9KO's), battles hard swinging local veteran "MARVELOUS" Shay Mobley, 7-4-1 (2KO's), of One In a Million Inc.in a scheduled eight rounder.
The huge undercard bouts include;
Carlos Molina vs TBA, six rounds, junior middleweights
Frankie Tafoya vs TBA, four rounds, featherweights
Ottu Holified vs. Allen Medina, four rounds, middleweights
Francisco Rodriguez vs. LaShaun Blair, four rounds, bantamweights
Rita Figueroa vs. Sarina Hayden, four rounds, junior welterweights
Said Dominic Pesoli, President of 8 Count Productions, "it was a terrific evening last month and our fans were thrilled to be at the Aragon to watch David, Speedy and Luciano. David Diaz's fight against Jaime Rangel was a fight people will talk about for a long time. Our commitment to our fans is to make every event of ours better than the last one. This main event is terrific, both guys are very tough Mexicans who won't take a step back.
The fans love Miguel and Mobley figures to be a very tough opponent. Him and David Estrada had a six round war last June at our show. And the undercard showcases a lot of new, younger talent that is coming out of Chicago right now. Tafoya and Holifield have both had very successful beginnings to their careers and Francisco Rodriguez comes with fantastic amateur credentials and David Diaz says he has all the talent to be a great pro."
"We've got big plans for 2005 and this show should take up right where last months show left off. The huge crowd loved the action last time and I'm sure they'll say the same thing this time."