Ricky Hatton: Tszyu in his future, Oliveira in his face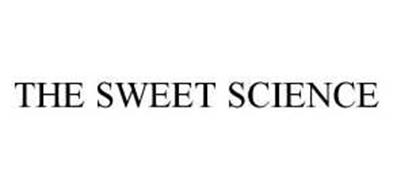 After stopping Michael Stewart in five rounds this past October, undefeated junior welterweight Ricky "The Hitman" Hatton earned a mandatory ranking among the IBF rankings. Such an honor guaranteed him first dibs at the winner of the then?forthcoming rematch between consensus champ Kostya Tszyu and interim titlist Sharmba Mitchell.
Rather than sit and wait out the result (which wound up being Tszyu impressively and emphatically stopping Mitchell in three), Team Hatton went ahead and scheduled a final bout for the 2004 calendar year, with the opponent being "Sucra" Ray Oliveira. No sooner did the ink finish drying on the contract than did young Ricky hear the grumblings all the way over on this side of the Atlantic. Why yet another "tune?up" against a faded veteran? How many stay busy fights does a man with thirty?seven bouts need before he takes on a real challenge? How can he go ahead and challenge an old man who will have to starve himself to make weight?
Lesser men would simply avoid such questions, or simply respond with (insert expletive of your choice here). But much like his no?nonsense style in the ring, Ricky has no problem fielding those questions, and any other you may have for him.
"We knew the moment we agreed to fight Ray that we'd hear the bellyaching," explained Hatton during an exclusive interview with TheSweetScience.com. "But the truth is we knew we'd be fighting again this year even before the Stewart fight. I knew that regardless of who would win the Tszyu?Mitchell contest that neither would be willing to come back five weeks later. I wanted a fourth fight this year, and personally, I don't see much of a problem with facing Ray Oliveira while waiting for a title shot."
The problem with most fans is that, based on past fallouts, they question whether or not a title shot is in fact in Hatton's future. He had a chance at securing two this year alone, but both fell out, forcing young Ricky to take on less than desirable opposition for someone who wants to prove that he deserves to be considered among the best in the world.
"I'll be the first to admit that 2004 has been nothing but a string of disappointments. To this day, I still don't know the full story as to what happened with the proposed Kelson Pinto fight (this past April, to have been showcased on Showtime, the last time Ricky would appear on the network). The way I knew it, we were to be fighting for the vacant WBO title. Two days before, poof! The fight is no more, and I get stuck fighting a last?minute replacement (Dennis Holbaek Pedersen, a career lightweight whom Hatton stopped in six). Pinto goes on to fight Cotto, who looked fantastic. But the whole time, I couldn't help but keep thinking: That should have been me in there.
"Then, of course, there was the whole ordeal with (WBA champion) Vivian Harris. We had the deal, everyone agreed on the date and the money he was being offered. Then a week or so later, he has a new manager and a different attitude. I didn't get it. At one point, he was happy with his take, and even started talking a lot of rubbish about how he would come here (to Manchester, England, Hatton's hometown) and take me out in four rounds. Next thing you know he – or they; at this point I don't care – wants more money, and decide that he wants to go to purse bids and not fight in England. So I wind up with Stewart, an IBF mandatory ranking, and still catch heat even when willing to put my ranking on the line in taking a fourth fight this year."
The high activity level is what keeps Hatton's mind off of the fact that his career achievements don't quite match that of a fighter who is undefeated through thirty?seven fights and as popular as he. Unfortunately, the critics are looking to keep Hatton's mind off of his next fight, with constant mentioning of when he'll face Tszyu, what he's willing to do in order to make the fight happen, and such. So much so that it gives off the sense that he is looking past – or at least around – Oliveira.
"The latest I'm reading is that Ray thinks I have one eye on Kostya and the other eye on him. Nothing can be further from the truth. The problem is that reporters aren't asking me about him. They all ask me about Tszyu. Where I come from, a person asks a question, you give your honest answer, and that's that. It's quite difficult to talk about Ray when nobody is asking me any questions about him or our upcoming fight."
Ask and ye shall . . . respond.
"What I do want everyone to know is that I've been studying his tapes four to five times a day when I'm not in the gym training. Ray is an absolute class act, and I have nothing but fantastic respect for the man. I would never show him the disrespect – or give him the satisfaction – of taking him lightly. In fact, I'd be an idiot to do so. It's funny that he believes that I have one eye on him and the other on Tszyu. We have a saying over here – 'they're staring so hard, I can feel the eyes burning in the back of my head.' Right now, Ray should be feeling that sting in the back of his head. That's how focused I am for this fight, which should be an excellent shootout."
It's near impossible to envision any other type of fight. Hatton rarely fights at less than 100 MPH, while Oliveira is best known for his nonstop punch?a?second attack. In fact, he has been in fights that have garnered the most, second most and third most punches thrown in any fight. Should this one go the distance – and Oliveira has never been stopped before in his fourteen?year career – then such a match?up easily figures to threaten if not shatter the all?time record.
While making history is Hatton's intention for this fight, punch stat numbers were not what he had in mind.
"My goal – and I've never been one to go looking for something that isn't there – is to be the first to stop him. To my knowledge, he has only hit the deck once (a welterweight fight against future world champion Vernon Forrest). I think it would be quite a feather in my cap if I can not only put him there, but keep him there. Considering the crazy year I've had, that would be quite the satisfactory ending. Though chances are, it still won't be good enough for some."
Chances are. He's right. Many view this bout as merely a tune?up, and a cheap attempt by his promoter, Frank Warren, to add another name to his resume.
"It's a shame that peoples have to think that way, especially with someone like Ray. He's a good person, too decent a lad for people to speak so little of him. He is always ready to fight, rarely moves backward, and has been nothing but hell for every opponent he's faced to date. I would never consider that type of fighter to be a tune?up.
"For me, this is my audition for a world title fight. I'm literally putting my ranking on the line by taking this fight. If I overlook him, I lose. And if I lose, then what I have done in my previous 37 contests will have all been for naught."
Should he win, a fight with Tszyu would be the most logical step. After all, he is the mandatory challenger to the last remaining organization who has not stripped the long?reigning champion. Not to mention that the other top contenders in the division either do not bring as much drawing power (read $$$) to the table (Harris), or are locked in with a rival network (WBC champ Arturo Gatti, who has an exclusive contract with HBO; Tszyu has two more fights remaining on a prior deal with Showtime).
However, this being boxing, nothing is ever as simple as it appears on paper. One stumbling block in such a fight being made is the fact that Tszyu has already gone on record that he has little to no interest in traveling to England to defend his title.
Another problem would be that two other possibilities are already being discussed: a potential blockbuster bout with murderous punching WBO lightweight titlist Diego "Chico" Corrales, or a possible move up in weight to challenge undisputed welterweight king Cory Spinks.
Hatton views neither as problems more so than he does excuses for Tszyu not being in a rush to fight him.
"I'll never insist that Tszyu is ducking me. I don't believe it, and even if I did, everyone would simply view it as pure rubbish. But I know for a fact that he has never been terribly interested in fighting me. I remember back in 2003, when we were looking to make our move, he told my handlers that he had no desire to fight me unless I was his mandatory. Well, I am now his mandatory, and here come all of the other options all of a sudden. He was out for two years while planning for one fight, and now all of a sudden he has three possibilities, none of which include me. I find it a bit insulting, and to be honest would be greatly disappointed if my first fight in 2005 was not against him."
If location is a problem, then Hatton insists that he has no qualms about traveling.
"He mentioned that he can draw as many fans in Australia or Russia as I can in England. Meaning that, since he's the champ, there's no reason for him to travel to my backyard. If that is what it will take to secure a title shot, then I am more than willing to do so. Once you get to a certain level, fighters come to realize that a boxing ring is a boxing ring.
"In fact, my career needs the worldwide exposure. As much as I love the support over here – I can't possibly be any more popular in Britain than I already am. What my career needs is to receive that same respect in the States, or wherever Tszyu would like the fight to be held. But if he is just saying that so I will withdraw my name from contention, then he better come with a new plan. My word is what I offer to you right now: I WILL NOT GIVE UP MY MANDATORY RANKING! Under any circumstances."
Not if Ray Oliveira has something to say about it.
"Since Tszyu isn't terribly interested in fighting me right now, I'm not going to worry about him for the moment. Right now, my mind is on beating Ray Oliveira. Beating him into submission. It will be a pleasure sharing the ring with him on December 11, but beyond that, he's in my direct path to the top, and I intend to push him out of the way."
Here is to hoping he likes the view afterward.
2004 Boxing Pound for Pound List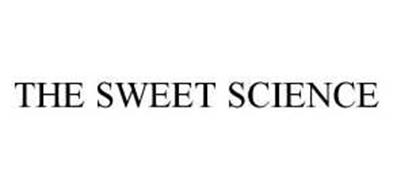 The final boxing pound-for-pound list of the year for 2004.
1. Bernard Hopkins: The top guy from beginning to end, Hopkins took care of Oscar De La Hoya with a body shot in the biggest fight of 2004. Now, he'll wait for Jermain Taylor to progress a little further, or he'll go the rematch route with Felix Trinidad. Either way, Hopkins stands to earn a lot of money in 2005 and extend that all-time middleweight reign.
2. Floyd Mayweather: How long has it been since we've seen Mayweather in a meaningful fight? Certainly not in 2004, when he outpointed the difficult DeMarcus Corley. He's slated for a January outing against a no-name. Enough stalling, already, "Pretty Boy". Fight someone we care about (preferably Kostya Tszyu), or you'll lose your #2 position sometime in 2005.
3. Felix Trinidad: "Tito" stormed back with a magnificent knockout of Ricardo Mayorga in 2004, and now hopes to capitalize on it with big money fights. He'd like nothing more than a rematch with his only conqueror, Hopkins, but he may also opt for old nemesis Oscar De La Hoya. Either way, Trinidad is sure to fight a big fight sometime in the coming year.
4. Kostya Tszyu: What a difference one fight makes. As recently as late October, the boxing world was wondering whether Tszyu was even serious about the sport anymore. We found out with a second round demolition of Sharmba Mitchell. And that made the junior welterweight division very attractive. Tszyu has several options now, including Arturo Gatti and Mayweather or even a hop up to welterweight to challenge Cory Spinks. Let's hope one of them happens in 2005.
5. Manny Pacquiao: Pacquiao fought twice in 2004, and what a fight the first one was. His thrilling war with Juan Manuel Marquez was the best brawl of the year, and there is a chance that the two rivals will go at it again in 2005. If not, Pacquiao has a list full of options: Marco Antonio Barrera, Erik Morales, etc. Pacquiao will fight one of them in the next year.
6. Marco Antonio Barrera: Another guy thought to be washed up when the year started, Barrera resurrected his career for the second time with a masterful victory over Paulie Ayala and a close decision over rival Erik Morales in another great fight. Barrera is obviously shooting for a return with Pacquiao, who decimated him in November 2003. Barrera says it was an off-night. Hopefully, we'll find out if that was the case.
7. Winky Wright: Winky entered the "superstar" realm in 2004 with a pair of decision victories over Shane Mosley. The first was very impressive, as Wright practically shut Mosley out. The second was closer, but proved once again that Winky was the superior fighter. He'd like a shot at Trinidad or Oscar De La Hoya, but neither will happen. He'd probably be best off shooting for a name like Fernando Vargas or Ricardo Mayorga.
8. Juan Manuel Marquez: After several years on the outside looking in, Marquez is finally in a position to make some money after his courageous performance against Pacquiao. He rose from three first-round knockdowns to wage the fight of his life in a fight that was ruled a draw. It would also be interesting to see Marquez against countrymen Barrera and Erik Morales.
9. Erik Morales: "El Terrible" fought another great fight against Barrera, but, again, it was in a losing cause. He has now lost two of three to his fierce rival, and probably wants nothing to do with him anymore. But, eventually, talk of Barrera-Morales 4 will come up again. In the meantime, Morales could shoot for Pacquiao or Marquez.
10. Glencoffe Johnson: The newest entry, Johnson pumped some life into boxing in 2004 with a pair of upsets of Roy Jones Jr. and Antonio Tarver. Now, he's set to make some really big money in rematches with either, or a shot at old conqueror Hopkins. Either way, Johnson is better than anyone imagined.
11. Jose Luis Castillo: Castillo made some comeback noise of his own in 2004, beating Juan Lazcano for his old vacant title and decisioning Joel Casamayor for another big win. He says he wants Kostya Tszyu next, and if that materializes, boxing fans will be in for a treat. If not, Castillo vs. Diego Corrales is a great fight.
12. Oscar De La Hoya: Hard to erase that picture of De La Hoya grimacing in agony courtesy of a Hopkins shot to the ribs, but the "Golden Boy" had no business fighting at 160 pounds. He should drop down to junior middle or even welterweight again if he has any hope of regaining his past form. But 2005 could be the final year for one of boxing's all-time great attractions.
On the brink: Antonio Tarver, Diego Corrales, James Toney
Heavyweight Joe Mesi Bringing Lawsuit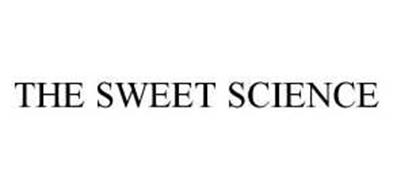 As reported by the Buffalo News, Joe Mesi is suing the New York State Athletic Commission and the MRI center that conducted tests on the heavyweight boxer after his bout with Vassiliy Jirov. Mesi reportedly suffered brain injuries in the Jirov bout, which has left his boxing status uncertain.
The lawsuit alleges Mesi's medical records were improperly released to the NYSAC. The records, the lawsuit goes on to allege, were then released to the media, prejudicing Mesi's right to have his status reviewed by the appropriate boxing authorities.
The lawsuit does not seek specific monetary damages, as the extent of damages will be affected by whether Mesi is able to resume his career as a leading heavyweight contender.
Mesi hopes to have his status reviewed by the Nevada State Athletic Commission within the coming month. The ruling of the NSAC promises to be key in whether Mesi will be able to resume his boxing career.
The Best in Chicago Boxing Returns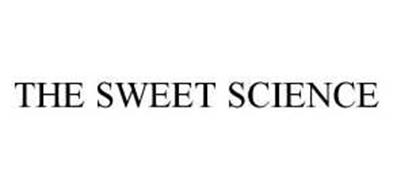 Dominic Pesoli's 8 Count Productions and Bob Arum's Top Rank Incorporated along with Miller Lite presents SOLO BOXEO DE MILLER, THE ARAGON RUMBLE, another installment of The Best in Chicago Boxing on Friday, January 14th, broadcast live internationally as part of Telefutura's Friday night professional boxing series.
The newly remodeled Aragon Ballroom is located at 1106 W. Lawrence Ave. near the corner of Lawrence and Broadway in Chicago's Uptown neighborhood and is easily accessible, just 4 blocks west of Lake Shore Drive and just 4 miles east of the Kennedy expressway. There are three large parking lots located within a 1/2 block of the Aragon Ballroom. Additionally, the Howard Street Blue Line stops just across the street. Doors will open at 6pm with the first bell at 7pm.
Headlining the action packed card is the American debut of super-bantamweight Ricardo "PIOLO" Castillo, 12-2 (6KO's) of Mexicali, Mexico as he squares off in a scheduled ten rounder against WBO Latino Champion, Edel Ruiz, 24-12-3 (13KO's) of Los Mochis, SI, Mexico. Castillo will be accompanied to the ring by his brother, World Lightweight Champion Jose Luis Castillo.
In the co-main event of the evening, one of Chicago's most popular fighters, middleweight "MACHO" Miguel Hernandez, 14-1 (9KO's), battles hard swinging local veteran "MARVELOUS" Shay Mobley, 7-4-1 (2KO's), of One In a Million Inc.in a scheduled eight rounder.
The huge undercard bouts include;
Carlos Molina vs TBA, six rounds, junior middleweights
Frankie Tafoya vs TBA, four rounds, featherweights
Ottu Holified vs. Allen Medina, four rounds, middleweights
Francisco Rodriguez vs. LaShaun Blair, four rounds, bantamweights
Rita Figueroa vs. Sarina Hayden, four rounds, junior welterweights
Said Dominic Pesoli, President of 8 Count Productions, "it was a terrific evening last month and our fans were thrilled to be at the Aragon to watch David, Speedy and Luciano. David Diaz's fight against Jaime Rangel was a fight people will talk about for a long time. Our commitment to our fans is to make every event of ours better than the last one. This main event is terrific, both guys are very tough Mexicans who won't take a step back.
The fans love Miguel and Mobley figures to be a very tough opponent. Him and David Estrada had a six round war last June at our show. And the undercard showcases a lot of new, younger talent that is coming out of Chicago right now. Tafoya and Holifield have both had very successful beginnings to their careers and Francisco Rodriguez comes with fantastic amateur credentials and David Diaz says he has all the talent to be a great pro."
"We've got big plans for 2005 and this show should take up right where last months show left off. The huge crowd loved the action last time and I'm sure they'll say the same thing this time."