Vitali Klitschko talks Danny Williams and Homeland Politics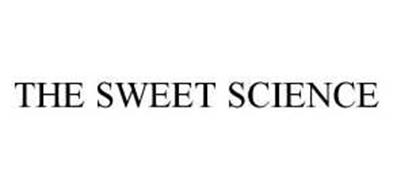 Vitali Klitschko, Wladimir Klitschko and Fritz Sdunek discuss Vitali's upcoming bout with Danny Williams and the political turmoil in the Ukraine, the Klitschkos' homeland.
Opening Comments
Boente: To begin with, I would like to say that this training camp this year was a very special one. It has been completely different than all of the others. Before this Presidential runoff election in the Ukraine on Nov. 21, Vitali and Wladimir, as most of you know, had decided to officially support the pro-western candidate, Viktor Yushchenko. After the elections, the democratic challenger, Yushchenko, and many western observers in Kiev mentioned that the election was not really fair and did not meet democratic standards. Hundreds of thousands of people were in the streets and are still in the streets in Kiev, the capital of Ukraine, and Vitali and Wladimir decided directly after that election that they wanted to fly over to Kiev. Wladimir and Fritz Sdunek, the head coach of Vitali, were here with us. After long discussions, they convinced Vitali to stay here and not postpone this fight. We all know that the situation in Ukraine, in Kiev, is changing from day to day and from hour to hour.
Sdunek: We have had a very good and successful preparation so far. Vitali's conditional programming is finished. He is in very good condition and also the sparring is almost finished. Tomorrow is the most important day of sparring. We have very good sparring partners who are really challenging Vitali. We are prepared for 12 rounds. We expect to leave the ring as the winner.
Wladimir: I am really excited about the fight for my brother because it means a lot for the people in the Ukraine, and it means a lot for the whole world society and also for my brother and me as well. Vitali is in great shape and he is focused and that is important too. We are working as a team and everything is fine. I am excited as everyone to see how Vitali fights. He will exit the ring the winner.
Vitali: I am in top shape right now and am ready to give everybody a tough and great performance on Dec. 11. I want to be world champion for a long time.
Begin Press Questions
Question: Vitali, how much of a distraction has it been preparing for this fight knowing what is going on in Ukraine? How close did you really come to going back when Wladimir did?
Vitali: What happens in Ukraine is very close to us because our family and our friends all live in Ukraine. We are involved in Ukraine politics and it touches everyone. It is very painful to read some news and the way they speak about Ukraine like it is a poor country, like a banana republic. I wish for my country, for my people, for my children and the next generation a great future and I support the democratic way. I support consolidation of Ukraine into European Union. That is why I support Viktor Yushchenko in this presidential election.
Question: Wladimir, how much time did you spend in Ukraine and what did you do there? Have you been active in the streets and the protests in Ukraine?
Wladimir: I was in Ukraine for four days and another two days in Germany. In Ukraine, it was very important to show the people our support — not just on television, but through my presence as well. I did a lot of statements in interviews on television and radio shows. A lot of people are supporting the peaceful movement for democracy in Ukraine. In Germany, a lot of celebrities got together and all of them said they supported the people in the streets and democracy and the peaceful movement from the people in Ukraine. Right now, videos are running on Independence Square where the people are and in different cities and also on television stations. It is an amazing thing that there once used to be only one television channel that would show both sides of the news, but now other channels are joining in. The Polish President came over to support a peaceful movement for democracy and also his government. The German and English governments have been saying positive things. The whole world has gotten together to support the democratic movement of the people in Ukraine. It is truly amazing that people have been staying outside on the streets already for 10 days. They are not going to their jobs, therefore, not getting any money for their time. They are doing this for their future and for their kids' future and the future of Ukraine. They want Ukraine to become a democratic and peaceful country. There is no violence, no bloodshed. It is just in good will, people trying to get democracy in their country. It is a good example for other countries around the world that you can change the regime or other things through good will and without war.
Question: Do you think that your presence there made a difference because of your celebrity?
Wladimir: Yes. I think it shows a lot of support for people if they see that support in person, not just on television. It is not only about us. There were other celebrities there as well and I think it was important that we were all present.
Question: Vitali, was there a time, or is there still a time, when you feared for the safety of the people, that this might not end up being a peaceful demonstration or they might not have allowed it to be one? How did that impact on you?
Vitali: Wladimir came back to Los Angeles and explained the whole situation. As you know, it has been very peaceful there. Everybody hopes we move to a democratic way. If people who were communist before and suddenly change their colors and say that Ukraine is democratic, but the rules of government do not change, people will not be happy. That is why there are millions of people coming outside in the street to demonstrate peacefully. Nobody drinks alcohol. It has been very peaceful. After every one of my fights in Ukraine, they hear me speak about freedom, liberty and free press, but now it is hopefully happening. It has been brainwashing for many people. So many channels on television give just the information from one side. It is very important for all of those involved in this campaign, and it is our hope, that our country will adopt the democratic way.
Question: Was there a time when you were worried that it might not come in such a peaceful way?
Vitali: I am afraid everyday because our hope is that it will be resolved in a peaceful way. We speak many times (often) with our Ukrainian friends and give the message for everybody to remain peaceful, to do this without blood.
Question: Vitali, how has all of this affected your training schedule?
Vitali: Actually, it is 10 hours difference between Ukraine and Los Angeles. When I wake up at 6:00 in the morning, I have one hour before I start the training to check the news, make calls to my friends and get information. I know that my fight is very important for Ukraine and it is my resolve to be ready for this fight. I think this fight will be a very important message for everybody not only in Ukraine but in the world. I have kept focused for training and for the fight. But I do get the information on what is happening in Ukraine every day. It is difficult, but in life nothing is easy.
Question: Wladimir, if the situation got serious enough, would either of you consider putting aside your career for awhile?
Wladimir: We are not politicians. We are athletes and, of course, we travel a lot and we spend a lot of time in Ukraine. But we are from Ukraine and, for us, this is very important. Right now, in this situation, it is very important to support the people — first of all on the streets and the majority of Ukraine.
Question: Vitali, Viktor Yushchenko is the people's candidate and he is the one who is generating this reelection bid. He is supported by the west and the other guy is being supported in Moscow. This sounds like the opening shot in an east/west split, like a new Cold War. What are your impressions?
Vitali: For me, it is very difficult. I do not want to speak about the geopolitical situation. You know better than me that Ukraine is a very important location in Europe between the west and east, between south and north Europe. I have my opinion, but I will not explain it. I want to talk about the good will from the people and from simple people. I wish for my country to go the democratic way. Everybody wants to change from the ways of the old Soviet Union. It is not just my wish; it is the good will from many millions of Ukrainian people.
Question: Do you and your father talk about what has been going on there?
Vitali: Yes, we have had discussions about the situation, but I talk not just with my father, but with many people who have a lot of experience in politics there and have interests in Ukraine and in national interests.
Question: Fritz, it looked as though Mike Tyson blew out his knee when he fought Danny Williams, which enabled Williams to win. How did your training Vitali for Williams differ as opposed to how you would have trained for Tyson?
Sdunek: I have seen the fight of Williams against Tyson. I think in that win, Williams got a psychological advantage for himself (gained confidence as fight progressed). I have analyzed other fights of Danny Williams. There is a big difference between Tyson's style and Vitali's style. Tyson's style was a big advantage for Danny. We have had just the right sparring partners for this fight. I do not see any problems or reasons why Vitali should not defend his title successfully.
Question: Vitali, if you beat Williams, will that satisfy you that you are the best fighter in the world?
Vitali: It is a big honor for me to own the RING magazine belt and to be the champion of the people. I want to fight against the strongest challenger in the world and I will not underestimate Danny Williams. He shows great skills and big heart. I think this fight will be a very good and dangerous one. I am ready for this fight and to show everybody a good performance. I hope everyone who watches this fight enjoys it.
Question: When you first got into boxing, what fighter did you aspire to fight like or pattern your style after and why?
Vitali: Muhammad Ali. Everybody wants to see great movement, very fast hands and great leg work. He was a big idol for everybody. (But) time goes so fast and for every part of life you have new idols. Max Schmeling is now 99-years-old and I remember him. He had a very interesting life. He is a good example for me and I study many things from him. He had a great career, has a big heart and is a great person.
Question: Vitali, do you think you will be able to wear Danny Williams down over the fight or are you expecting a really tough challenge from him?
Vitali: I am ready for this fight. I am ready to fight 12 rounds. But believe me, if I have the chance to stop Danny Williams and to send him to the floor, I will use my chance.
Question: What was it like watching Williams knock out Tyson?
Vitali: Danny Williams surprised me with his boxing skills, his big heart and his iron chin. He destroyed my dream. Now, I want to destroy the dream of Danny Williams to be world champion.
Question: Vitali, when it is all over and you hang up your gloves and your career is over, how would you like to be remembered by the rest of the world?
Vitali: I do not think right now to the end of my career. Whenever I have the feeling that I do not have luck anymore, I will stop. I do not want to be a punching bag for a new generation. But I am not ready to give an answer to that question.
Question: Could you see yourself getting involved in politics?
Vitali: I think about the future all the time. We try to be an active part of society. We work on a lot of projects. It is very important that we work with UNESCO, in Project Education for children's needs. We support that everywhere in the world. We have good results in sports and we have a great connection in politics and business and we try to use our connections to bring attention to the children who are disadvantaged, children without parents, children who grow up without love. In Ukraine and Russia, this problem is very important (common). We speak about the children as our future and it is very important that we work for their education.
Question: Vitali, will you ever be totally satisfied as the number one fighter in the world without getting a rematch with Lennox Lewis?
Vitali: That is a good question for Lennox Lewis. If everyone pressures Lennox Lewis, hopefully Lennox Lewis will agree to a rematch. I appreciate that he gave me a chance to prove myself. He is a great boxer. He is the strongest boxer in history, in my opinion. He shows good performances in all of his fights. But Lennox Lewis is sending out tips to every fighter now on how to beat me. It did not help Corrie Sanders and I am sure it will not be helpful for Danny Williams.
Question: Do you think Lennox Lewis ran from you because he did not think he would beat you in a rematch?
Vitali: If Lennox decides to make his big comeback, I am ready to fight him. If the doctor had not stopped the fight, I think everybody would have seen that I beat Lennox Lewis by a point in six rounds. It was just because of an injury that the fight was stopped. But I beat him the first time and I am more than sure that I will beat him in the second time.
2004 Boxing Pound for Pound List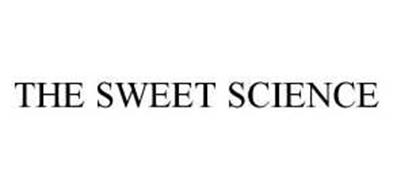 The final boxing pound-for-pound list of the year for 2004.
1. Bernard Hopkins: The top guy from beginning to end, Hopkins took care of Oscar De La Hoya with a body shot in the biggest fight of 2004. Now, he'll wait for Jermain Taylor to progress a little further, or he'll go the rematch route with Felix Trinidad. Either way, Hopkins stands to earn a lot of money in 2005 and extend that all-time middleweight reign.
2. Floyd Mayweather: How long has it been since we've seen Mayweather in a meaningful fight? Certainly not in 2004, when he outpointed the difficult DeMarcus Corley. He's slated for a January outing against a no-name. Enough stalling, already, "Pretty Boy". Fight someone we care about (preferably Kostya Tszyu), or you'll lose your #2 position sometime in 2005.
3. Felix Trinidad: "Tito" stormed back with a magnificent knockout of Ricardo Mayorga in 2004, and now hopes to capitalize on it with big money fights. He'd like nothing more than a rematch with his only conqueror, Hopkins, but he may also opt for old nemesis Oscar De La Hoya. Either way, Trinidad is sure to fight a big fight sometime in the coming year.
4. Kostya Tszyu: What a difference one fight makes. As recently as late October, the boxing world was wondering whether Tszyu was even serious about the sport anymore. We found out with a second round demolition of Sharmba Mitchell. And that made the junior welterweight division very attractive. Tszyu has several options now, including Arturo Gatti and Mayweather or even a hop up to welterweight to challenge Cory Spinks. Let's hope one of them happens in 2005.
5. Manny Pacquiao: Pacquiao fought twice in 2004, and what a fight the first one was. His thrilling war with Juan Manuel Marquez was the best brawl of the year, and there is a chance that the two rivals will go at it again in 2005. If not, Pacquiao has a list full of options: Marco Antonio Barrera, Erik Morales, etc. Pacquiao will fight one of them in the next year.
6. Marco Antonio Barrera: Another guy thought to be washed up when the year started, Barrera resurrected his career for the second time with a masterful victory over Paulie Ayala and a close decision over rival Erik Morales in another great fight. Barrera is obviously shooting for a return with Pacquiao, who decimated him in November 2003. Barrera says it was an off-night. Hopefully, we'll find out if that was the case.
7. Winky Wright: Winky entered the "superstar" realm in 2004 with a pair of decision victories over Shane Mosley. The first was very impressive, as Wright practically shut Mosley out. The second was closer, but proved once again that Winky was the superior fighter. He'd like a shot at Trinidad or Oscar De La Hoya, but neither will happen. He'd probably be best off shooting for a name like Fernando Vargas or Ricardo Mayorga.
8. Juan Manuel Marquez: After several years on the outside looking in, Marquez is finally in a position to make some money after his courageous performance against Pacquiao. He rose from three first-round knockdowns to wage the fight of his life in a fight that was ruled a draw. It would also be interesting to see Marquez against countrymen Barrera and Erik Morales.
9. Erik Morales: "El Terrible" fought another great fight against Barrera, but, again, it was in a losing cause. He has now lost two of three to his fierce rival, and probably wants nothing to do with him anymore. But, eventually, talk of Barrera-Morales 4 will come up again. In the meantime, Morales could shoot for Pacquiao or Marquez.
10. Glencoffe Johnson: The newest entry, Johnson pumped some life into boxing in 2004 with a pair of upsets of Roy Jones Jr. and Antonio Tarver. Now, he's set to make some really big money in rematches with either, or a shot at old conqueror Hopkins. Either way, Johnson is better than anyone imagined.
11. Jose Luis Castillo: Castillo made some comeback noise of his own in 2004, beating Juan Lazcano for his old vacant title and decisioning Joel Casamayor for another big win. He says he wants Kostya Tszyu next, and if that materializes, boxing fans will be in for a treat. If not, Castillo vs. Diego Corrales is a great fight.
12. Oscar De La Hoya: Hard to erase that picture of De La Hoya grimacing in agony courtesy of a Hopkins shot to the ribs, but the "Golden Boy" had no business fighting at 160 pounds. He should drop down to junior middle or even welterweight again if he has any hope of regaining his past form. But 2005 could be the final year for one of boxing's all-time great attractions.
On the brink: Antonio Tarver, Diego Corrales, James Toney
Heavyweight Joe Mesi Bringing Lawsuit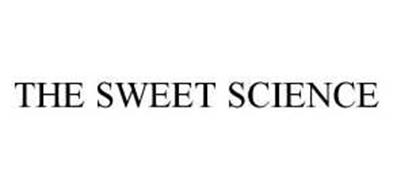 As reported by the Buffalo News, Joe Mesi is suing the New York State Athletic Commission and the MRI center that conducted tests on the heavyweight boxer after his bout with Vassiliy Jirov. Mesi reportedly suffered brain injuries in the Jirov bout, which has left his boxing status uncertain.
The lawsuit alleges Mesi's medical records were improperly released to the NYSAC. The records, the lawsuit goes on to allege, were then released to the media, prejudicing Mesi's right to have his status reviewed by the appropriate boxing authorities.
The lawsuit does not seek specific monetary damages, as the extent of damages will be affected by whether Mesi is able to resume his career as a leading heavyweight contender.
Mesi hopes to have his status reviewed by the Nevada State Athletic Commission within the coming month. The ruling of the NSAC promises to be key in whether Mesi will be able to resume his boxing career.
The Best in Chicago Boxing Returns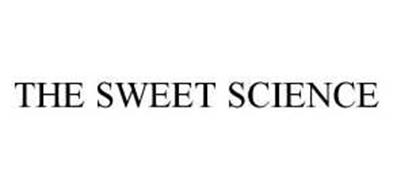 Dominic Pesoli's 8 Count Productions and Bob Arum's Top Rank Incorporated along with Miller Lite presents SOLO BOXEO DE MILLER, THE ARAGON RUMBLE, another installment of The Best in Chicago Boxing on Friday, January 14th, broadcast live internationally as part of Telefutura's Friday night professional boxing series.
The newly remodeled Aragon Ballroom is located at 1106 W. Lawrence Ave. near the corner of Lawrence and Broadway in Chicago's Uptown neighborhood and is easily accessible, just 4 blocks west of Lake Shore Drive and just 4 miles east of the Kennedy expressway. There are three large parking lots located within a 1/2 block of the Aragon Ballroom. Additionally, the Howard Street Blue Line stops just across the street. Doors will open at 6pm with the first bell at 7pm.
Headlining the action packed card is the American debut of super-bantamweight Ricardo "PIOLO" Castillo, 12-2 (6KO's) of Mexicali, Mexico as he squares off in a scheduled ten rounder against WBO Latino Champion, Edel Ruiz, 24-12-3 (13KO's) of Los Mochis, SI, Mexico. Castillo will be accompanied to the ring by his brother, World Lightweight Champion Jose Luis Castillo.
In the co-main event of the evening, one of Chicago's most popular fighters, middleweight "MACHO" Miguel Hernandez, 14-1 (9KO's), battles hard swinging local veteran "MARVELOUS" Shay Mobley, 7-4-1 (2KO's), of One In a Million Inc.in a scheduled eight rounder.
The huge undercard bouts include;
Carlos Molina vs TBA, six rounds, junior middleweights
Frankie Tafoya vs TBA, four rounds, featherweights
Ottu Holified vs. Allen Medina, four rounds, middleweights
Francisco Rodriguez vs. LaShaun Blair, four rounds, bantamweights
Rita Figueroa vs. Sarina Hayden, four rounds, junior welterweights
Said Dominic Pesoli, President of 8 Count Productions, "it was a terrific evening last month and our fans were thrilled to be at the Aragon to watch David, Speedy and Luciano. David Diaz's fight against Jaime Rangel was a fight people will talk about for a long time. Our commitment to our fans is to make every event of ours better than the last one. This main event is terrific, both guys are very tough Mexicans who won't take a step back.
The fans love Miguel and Mobley figures to be a very tough opponent. Him and David Estrada had a six round war last June at our show. And the undercard showcases a lot of new, younger talent that is coming out of Chicago right now. Tafoya and Holifield have both had very successful beginnings to their careers and Francisco Rodriguez comes with fantastic amateur credentials and David Diaz says he has all the talent to be a great pro."
"We've got big plans for 2005 and this show should take up right where last months show left off. The huge crowd loved the action last time and I'm sure they'll say the same thing this time."