The Straight Talk Express Takes An 'Onerous' Turn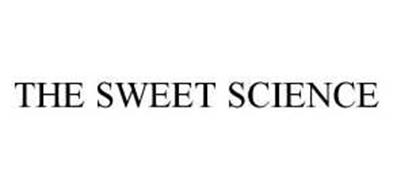 After he hit the brick wall peddling his ill-advised federal boxing commission, John McCain, who has built a national image as a "war hero", is taking the cowardly way out – trying to slip the bill in through the back door, in the process pulling the wool over the eyes of the taxpayer. Stay tuned for the lame-duck session of Congress, and a Senator who's enough of a "quack" to exploit it
"We've reached the bizarre point where we approve billions of dollars of bills without anyone seeing them. And then we're shocked – shocked! – that a provision would sneak in which is onerous."
— Senator John McCain (R-Ariz.), as quoted in the New York Times, November 24, 2004
P.T. Barnum is known to have said, "There's a sucker born every minute." Apparently a certain senator from Arizona feels the same way.
Many of you know that I was a third-party candidate this year for President of the United States. It was obviously a small campaign – lacking in funding, lacking in staff, lacking in volunteers, but not lacking in enthusiasm. It was a lot of fun; I was on only one state ballot (Utah) as the official candidate of the Personal Choice Party (along with running mate Marilyn Chambers), but aggressively campaigned for write-in votes from many other states.
I figured that some of my past experience brushing up against politics while compiling the "Operation Cleanup" books offered a decent orientation for getting involved in the political arena. I thought that boxing, with its internal scandals and inept, sometimes corrupt regulatory structure, offered a pretty fair perspective to take with me.
In reality, it's been the other way around – the exposure to politics has left me looking at boxing in a whole different way.
Imagine the following hypothetical situation: let's say we have before us a major heavyweight championship bout, perhaps one of the biggest pay-per-view draws in history. The world is watching. It's a close fight all the way to the end, and at the final bell there is much anticipation as to how the judges' scorecards are going to come out. There's quite a delay, with controversy about how the scores have been added up. Maybe one of the judges tells the commission that he mistakenly attributed one round to a fighter when it should have been scored for the other. Maybe a penalty point wasn't reflected properly on a judge's card. Everything is a mess, and it doesn't look like anything is going to be settled with any kind of clarity. But there is one commission official, perhaps the chairman, who has the authority to certify the decision and put it permanently into the record book, and wants the matter to be settled NOW, regardless of what the news media, the fans, or the sanctioning bodies think, or what other extraneous circumstances might present themselves.
Despite the lack of truly conclusive evidence, and in fact amid plenty of legitimate questions about the way the process was implemented, the commission chairman declares Fighter A as the winner.
But wait a minute. There's an outcry coming from the handlers of Fighter B.
They point out – and correctly so – that the commission chairman just happens to be part of the management apparatus of Fighter A, and that this, in and of itself, not only constitutes a clear conflict of interest, but cause for the chairman to recuse himself from taking any part in the rendering of the decision.
Such protests fall on deaf ears. The decision has already been made. And appeals to the governor, under whom the commission chairman operates, won't likely be successful either, because the governor is also a part of Fighter A's management.
If this decision stood, would it not be one of the most horrific scandals in the history of boxing, especially as it was on the sport's biggest stage? I think it would.
But could one not argue that the situation I have just described bears a striking resemblance to what happened in the 2000 presidential election, where Katherine Harris, the Florida Secretary of State and co-chair of George W. Bush's Florida campaign, was the state official authorized to certify the results in the one state that made the difference, and rather than take herself out of the equation, seemed unusually anxious to push that result through? With evidence that thousands of minority voters were purposely disenfranchised through Harris' efforts, and with key officials throughout Florida closely aligned with the Bush family (Jeb Bush is the governor), Al Gore may have been a few points down before the game even started.
Think the Don Kings and Bob Arums are involved in conflicts of interest? The nefarious Harris-Bush connection had those guys beat by a country mile.
Yet aside from the purely partisan cries of Democrats, this violation of ethics didn't draw the kind of outrage it deserved.
Why?
Because that's what we have come to expect from politics.
Now imagine that there is a commissioner, or executive director of a commission, who oversees inPiduals and entities doing business within his jurisdiction, receiving financial support, in one way or another, from those very people he is charged with regulating. He receives hundreds of thousands of dollars from those entities, who have interests to protect, in furtherance of his career.
In boxing, there is actually a federal law prohibiting such a thing (see the "Conflict of Interest" provision in the Professional Boxing Safety Act).
But clearly, by way of political contributions – once again, from industries a legislator may actually take part in regulating – which invariably lead to favorable votes for donors and issues, this kind of business is practiced by our state and federal representatives every day of every week, for every year as far back as anyone can remember. And it's gone largely unchecked.
Why?
Because it's politics, dummy.
The point is, boxing, even with its "sordid" past and "shady" present, is so much more legitimate than politics as we know it in this country that it's silly to even contemplate a comparison.
If what customarily took place in politics also took place in boxing on a routine basis, there would be enough material for me to write a hundred "Operation Cleanup" books.
The sensibility of politicians should be no secret to anyone – when it is a product of their own activities, those things that may be considered egregious conflicts of interest or 'de facto' bribery are perfectly legal, acceptable, practical, and in fact necessary aspects of the profession.
All of you "geniuses" who want to place the future of boxing into the hands of people like this ought to seriously think about that for a moment.
And now, ready, willing and able to continue this ugly tradition is a United States Senator who was implicated in one of the most infamous "politician-for-sale" scandals in recent memory – the Keating Five.
His name, of course, is John McCain.
For years, McCain has attempted to wrest control of professional boxing from the industry itself. He has led the charge on passage of two federal bills – the Professional Boxing Safety Act of 1996 and the Muhammad Ali Boxing Reform Act, which was enacted into law in 2000. Both aspired to set forth certain industry and safety standards, which have often not been followed by many state boxing commissions and unenforced by any federal agency.
Despite no enforcement, no funds, and, truth be known, no real interest on the federal level, McCain's way of addressing his own conception of boxing reform was to bring forward even MORE legislation. On February 4, 2003, he introduced the Professional Boxing Amendments Act, which was to amend the Professional Boxing Safety Act and centralize power with a singular national boxing "czar", who would presumably exercise rule over the sport in a manner not unlike that of the NFL's Paul Tagliabue or the NBA's David Stern.
These were his remarks in association with the bill's introduction:
"Mr. President, today, I am joined by my colleague, Senator Dorgan, in introducing the Professional Boxing Amendments Act of 2003. This legislation is designed to strengthen existing Federal boxing laws by making uniform certain health and safety standards, establish a centralized medical registry to be used by local commissions to protect boxers, reduce arbitrary practices of sanctioning organizations, and provide uniformity in ranking criteria and contractual guidelines. This legislation also would establish a Federal regulatory entity to oversee professional boxing and set uniform standards for certain aspects of the sport.
Since 1996, Congress has acted to improve the sport of boxing by passing two laws, the Professional Boxing Safety Act of 1996, and the Muhammad Ali Boxing Reform Act of 2000. These laws were intended to establish uniform standards to improve the health and safety of boxers, and to better protect them from the sometimes coercive, exploitative, and unethical business practices of promoters, managers, and sanctioning organizations.
While the Professional Boxing Safety Act, as amended by the Muhammad Ali Act, has had some positive effects on the sport, I am concerned by the repeated failure of some State and tribal boxing commissions to comply with the law, and the lack of enforcement of the law by both Federal and State law enforcement officials. Corruption remains endemic in professional boxing, and the sport continues to be beset with a variety of problems, some beyond the scope of the current system of local regulation.
Therefore, the bill we are introducing today would further strengthen Federal boxing laws, and also create a Federal regulatory entity, the "United States Boxing Administration'', USBA, to oversee the sport. The USBA would be headed by an Administrator, appointed by the President, with the advice and consent of the Senate.
The primary functions of the USBA would be to protect the health, safety, and general interests of boxers. More specifically, the USBA would, among other things: administer Federal boxing laws and coordinate with other federal regulatory agencies to ensure that these laws are enforced; oversee all professional boxing matches in the United States; and work with the boxing industry and local commissions to improve the status and standards of the sport. The USBA would license boxers, promoters, managers, and sanctioning organizations, and revoke or suspend such licenses if the USBA believes that such action is in the public interest. No longer would a boxer be able to forum-shop for a state with a weak commission if he or she is undeserving of a license.
Under this legislative proposal, the fines collected and licensing fees imposed by the USBA would be used to fund a percentage of its activities. The USBA also would maintain a centralized database of medical and statistical information pertaining to boxers in the United States that would be used confidentially by local commissions in making licensing decisions."
Instead of serving a fact-finding purpose, McCain used his Senate committee's hearings as photo opportunities, trotting out boxing luminaries like Muhammad Ali, Roy Jones and Bernard Hopkins, none of whom contributed anything particularly insightful, and lapdogs like Greg Sirb, the Pennsylvania commission's executive director, who was willing to go in whichever direction McCain wanted to point him.
McCain's bill was ignorant of the business, and consequently it was fraught with problems in its very makeup. For one thing, it added another level of bureaucracy to the process of approving fights, as the Association of Boxing Commissions (ABC) had to put its stamp of approval on all ten-round bouts. This means that the sensitivity toward what is acceptable and what isn't on a local card would become one level further removed from state regulators, who would seem to have more of a keen awareness of their local competitors. With the red tape and accompanying time delays involved when states have to gain approval from a separate entity, the bureaucracy created by McCain's bill promised to destroy many boxing shows, with the effect of greatly reducing overall efficiency.
Bringing the ABC into a position of increased authority was also problematic. One thing that must be understood, but which has been completely ignored by McCain, is the fact that the perceived need for federal recognition is, more than anything else, a product of the inability of the ABC to perform any kind of useful function. Year after year, the ABC meets at its annual convention, and year after year, its members have failed to come together on the most essential improvements for the sport.
Instead, they make fools of themselves trying to play the role of authority. A perfect illustration of that came with the convention this past year in Charleston, S.C., when, at a general meeting which was addressing the issue of scoring fights, a commissioner named Wally Jernigan, from that boxing hotbed of Nebraska, talked himself till he was blue in the face, and rapidly toward oblivion, explaining that the first knockdown in a round should count for two points, with subsequent knockdowns counting for one.
A number of real, live judges jumped from their chairs and pointed out – correctly, I might add – to Jernigan that there IS no such thing as a knockdown that counts for two points.
Nevertheless, Jernigan plowed through with his speech, continuing to talk about "two-point knockdowns" and continuing to be interrupted by professionals who were quick to correct him. As Jernigan stumbled forward, redefining for some the term ad naseum, things got so absurd and embarrassing that several people literally left the room in disgust.
At that juncture, one of the wiser ABC officials started to search the host hotel and flagged down veteran Nevada judge Duane Ford, who entered the room, took over the discussion from Jernigan, and mercifully restored some sanity to the meeting.
What made this seem even more ridiculous is that I had just come from the annual seminar of the International Professional Ring Officials (IPRO), and though the difference in professionalism was like night and day, IPRO does not have the authority to certify ring officials, while the ABC, and only the ABC, does.
You figure THAT logic out.
What the ABC has NOT done is debate and settle on a uniform set of medical tests that all states, either by agreement or model legislation, would require. That might be the most constructive thing they could ever do, but there has never been any real effort in that direction. And McCain's bill does nothing to address this issue, purportedly because they're waiting on recommendations from the Association of Boxing Commissions.
That may be bizarre, but it's precisely what happens when the person who drafts and sponsors a bill for boxing doesn't know boxing, and indeed doesn't WANT to know.
The irony, and at the same time the tragedy, is that if all you had in a federal bill was a set of uniform on-site safety provisions and uniform medical tests, you'd be accomplishing a lot more than ANY of the pieces of federal legislation has ever done.
This is a bill no fiscal conservative could ever embrace. It calls for a budget of $7 million for the first year and a total of at least $34 million for a five-year period, originally intended to encompass the years 2004-2008 but now apparently moving that schedule back one year.
The proposal calls for a full staff of 30 people, according to the report that was submitted by McCain's Senate Committee on Commerce, Science and Transportation on May 14, 2003. The budget for salaries and benefits for staff members is $3 million – an average of $100,000 per employee per year. In other words, the AVERAGE worker's compensation package is higher than roughly 85% of the executive directors of boxing commissions in this country. When you're talking about an entire structure that is, in effect, redundant, you're constructing a model for government waste, especially as concerns an industry that does not cry out for its regulation to be publicly subsidized.
The Professional Boxing Amendments Act may also facilitate the creation of what amounts to a slush fund under the guise of establishing "boxing registries." According to the Congressional Budget Office (CBO), there would be $2 million allocated over a four-year period for the creation of a registry of all fighters, in which results and records would be kept for official purposes. That figure would seem exceedingly high, especially as those services are being provided for a lot less money now.
The International Brotherhood of Prizefighters (of which I am now president) has in the past offered to, at its own expense, make all boxers' records and results available to state and tribal boxing commissions, free of charge, as long as the results were sent in to the IBOP office by each commission.
However, the ABC has continually granted monopoly status in the "boxing registry" category to a New Jersey-based company called Fight Fax, which has used this privileged position to extract excessive fees from within the industry for boxing records, charging as much as $9 for one inPidual record. As such, it operates very much the same way an unregulated utility would. Through the years, ABC officials, particularly Greg Sirb, have actively blocked other entities from making competitive bids for the registry contract. During at least a two-year period encompassing 1995 and 1996, Phill Marder, then the owner of Fight Fax, was actually listed by the ABC as "Public Relations Chairman," which meant that he was performing services for the organization at the same time he was supposed to be involved in competitive bidding for the registry contract in a process conducted through the ABC.
Sirb has stated, on the record, that he is "online" with the Fight Fax database, meaning that unlike other boxing commissions, his does not necessarily have to pay Fight Fax for boxing records. Fight Fax has found itself party to a lawsuit from the family of Stephon Johnson, the junior middleweight from New York who died from injuries suffered in a November 20, 1999 bout against Paul Vaden, and who had been taken off the national suspension list by Fight Fax (after having been put there by the Ontario Commission) under what might be considered questionable circumstances. Fight Fax is the "custodian" of the suspension list, under the supervision of the ABC. The president of the ABC at the time of Johnson's death was Greg Sirb. Sirb has refused to be deposed by attorneys pursuant to the Johnson lawsuit.
Some of this is important because of the rumor that in the event McCain's bill passes, the ABC, at the urging of Sirb, would actually use the $2 million subsidy to purchase Fight Fax, and retain its owner, Anibal Miramontes, to run the database for one of the inflated salary-benefit packages allowed for by the bill's inflated budget.
The bill would also allocate $8 million over a five-year period for the development of a medical registry. This would require the construction of a database of current fighters with medical information at the ready; more detailed than what has been available previously on the suspension list, facilitating better communication between commissions when it came to determining the medical eligibility of fighters.
Of course, the appropriation for the database is incredibly excessive – it's a job that can be done for a mere fraction of that money. Nonetheless, it's a potential financial windfall that has prompted a tug-of-war among the record-keeping services and within the ABC itself.
Sirb, it is rumored, would like for both the fighter registry and the medical database to be turned over to Fight Fax. The website Boxrec.com would like to put something together in conjunction with the American Association of Professional Ringside Physicians (AAPRP). But there are other interests, within the ABC itself, who feel it is important that control of the database be kept within the organization, perhaps because some of the monstrous allocation of dollars could be siphoned off to fund some of the ABC's general operations.
Toward this end, those interests are eager to know about information that might disqualify organizations under the current boxing registry criteria. And so they were not at all unhappy about hearing some unsettling things about a couple of them at the ABC Convention.
Indeed, Fight Fax and Miramontes have come under fire in the past for having connections to sanctioning bodies and fighters that might cause a possible conflict of interest. While serving with Fight Fax, Miramontes has been involved as an official with the World Boxing Association and is alleged to have been active as a booking agent for professional fighters.
On one occasion in particular, this created controversy for Miramontes in connection with a championship fight. On March 30, 2001, Mexico City's Hugo Dianzo challenged Paulie Ayala for the WBA bantamweight title in Fort Worth. Miramontes was one of the three judges assigned to the bout by the WBA; all of the judges scored the bout for Ayala, who was sent to the canvas by Dianzo in the third round. Many ringside observers reportedly had Dianzo ahead at the end, including the ESPN announcers.
According to statements made to internet writer Steve Kim by Dianzo's representative, Rafael Mendoza, Miramontes had a bias against his man stemming from some past history between the two.
"It's not fair for a fighter to go there with a guy who has no ethics," he told Kim. "I have a problem with Mr. Miramontes in the past with another fighter, trying to collect money from my fighter . . . Telling me he was the man who got the fight, but he never called me. When he called me, he told me that he can make the fight. I told him, 'Don't do it, I am the only one who makes the fight for the fighter.' He insisted and did it, and now you want money? Finally I pay him."
That sounds consistent with the behavior of a wayward booking agent.
Miramontes denied the incident ever took place, or that he has in fact been an agent.
On July 21, at the ABC Convention in Charleston, the revised criteria was presented for all prospective registries to meet. One of them was:
"A boxing registry shall not be affiliated with, directly or indirectly, a sanctioning organization, promoter, manager, or any entity having a financial interest in a boxer"
Miramontes, when asked by the ABC Executive Board, claimed not to have any ties in this regard.
However, as of that day, according to the official website of an organization called the North American Boxing Association (NABA) – a sanctioning body associated with the WBA – Miramontes was listed on the NABA Ratings Committee as a "general advisor". The NABA shares a physical address, phone number, and fax number with something called the Pan-Am Boxing Agency, which is involved in booking fighters and in other aspects of boxing promotions, and reportedly has promotional agreements with some fighters.
On July 21 I contacted George Martinez, who runs the NABA, and questioned him about Miramontes' connection to both organizations. "He used to be with us (as an advisor)," Martinez says. "But that was a long time ago." Martinez, who is also on the WBA's Executive Committee, claimed that the NABA website had simply not been changed, and that, as regards the boxing agency, his son runs that company, not him.
But I was subsequently told much differently. One manager, who contacted me on condition of anonymity, asserted that there was no separation at all between any of these entities, and that everyone, including Miramontes, was intimately involved.
In referring to Martinez, the manager said, "Here's a guy who controls a ratings organization in North America, and uses his position as chairman to screw boxers who won't sign promotional contracts with his promotions company that he and Anibal from Fight Fax control in Toronto, the Pan-Am Boxing Agency." The manager produced documents pursuant to his claim that he has received promotional contracts directly from Martinez with instructions to sign.
Fight Fax is also reportedly in the development of a strategic partnership with the boxing website SecondsOut.com, which would host the database of records online in a for-profit venture. The owner/operator of SecondsOut.com is Robert Waterman, a licensed manager/promoter in Great Britain whose clients include heavyweight prospect Roman Greenberg. Greenberg has also fought five times in America, presumably bringing Waterman under U.S. jurisdiction as well.
Oh, by the way – as for Boxrec.com, that website is operated by John Shephard, who has been a licensed promoter in England.
*************************************
Naturally, the Professional Boxing Amendments Act is going to encounter some resistance from states with boxing commissions on the basis of a 10th Amendment argument; that is, that the federal government doesn't have the right to assume that kind of role called for in the bill, and the mandate for additional paperwork to satisfy a federal agency isn't justified.
"I don't even think I'm going to follow that law," the head of one state boxing commission told me. "I am a state employee. I am here to administer state law, not federal law. I don't feel as if it is my obligation, under the way state law defines my duties, to perform all these extra duties for a federal agency. And I know I'm not alone."
No he isn't. There is precedent for taking this position. In 1994, Richard Mack, the sheriff of Graham County in John McCain's home state of Arizona, challenged certain provisions in the Brady Bill (designed to restrict the sale of handguns) on the basis that the local law enforcement agency he oversaw was not constitutionally required to spend time, money and effort to enforce a federal mandate. The 10th Amendment reserves to the states those powers not specifically given to the federal government in the Constitution, he claimed, and thus the government could not require states or local agencies to administer federal regulatory programs. Mack's argument traced further back, to the Supreme Court's decision in New York v. United States, which dealt with waste disposal.
On June 27, 1995, Mack, along with co-plaintiff Jay Printz, a sheriff from Montana, won his case.
In referring to the requirement for local or state agencies to do federal work, Justice Antonin Scalia wrote, "such commands are fundamentally incompatible with our constitutional system of dual sovereignty."
Admittedly, one of the conflicts I've faced is that I realize the quality of regulation at the state level has been found wanting in all but six or seven states, due to many factors, including lack of expertise, inexperience, indifference, disorganization, etc. Yet the nationalization of regulatory control, even if it were completely consistent with the Constitution, would present its own dilemma because it would likely do nothing more than take some of the inept bureaucrats from the state level and promote them to the national level, thus actually exacerbating the problem. And with thirty people earmarked for positions within this prospective national structure, there is little chance to avoid overall mediocrity; after all, there isn't exactly a "deep bench" out there.
The country's two most experienced executive directors – Larry Hazzard of New Jersey and Marc Ratner of Nevada – are not particularly interested in serving on such a national commission. In fact, their states oppose the McCain bill. And New Jersey has gone one step further, actually seceding from the ABC, which leaves us with people like Greg Sirb actively seeking national positions.
That Sirb would even be considered represents a failure to perform due diligence, and a failing in the process of government in general. Prior to Missouri's Tim Lueckenhoff, Sirb had served as president of the ABC, and his tenure in that position coincided with the passage of both the Professional Boxing Safety Act and the Muhammad Ali Boxing Reform Act. This was an opportune time for the ABC, even as a trade organization, to galvanize support from all boxing commissions, in an effort to adopt certain uniform standards across the board. But Sirb failed to provide leadership in this area. During his reign the ABC became the boxing equivalent of the "do nothing" Congress of 1948, and his legacy lives on, as ABC functions have continued to be ego-driven affairs, in which officials from states without significant boxing activity have been propelled into power by Sirb and his minions, with no regard to their level of competence or experience, and the advice put forth by the more knowledgeable members has been largely ignored.
As a result, Hazzard's New Jersey State Athletic Control Board pulled out of the ABC in 2001, and Ratner stepped away from the ABC's Executive Board this past year.
As Sirb's term ran out in 2001 and he engineered his own retention on the ABC board, Jack Kerns was elected to the position of First Vice-President. It seemed to matter none to Sirb, or the rest of the ABC, that Kerns had just recently ignored the safety provisions established by the Professional Boxing Safety Act, allowing former heavyweight champion Greg Page to step into a Kentucky ring without paramedics, oxygen, stretcher, or a licensed physician present, consciously and after consultation with the rest of his commission. Page suffered a head injury in that March 9, 2001 bout, and, absent any assistance in the ring, nearly died that night, suffering irreparable brain damage.
The ABC cleared a smooth path for Kerns' election; and he only lost his office with the organization when he was fired from his commission job by the Kentucky governor. Subsequent depositions revealed that Kerns had no awareness of what was contained in the federal legislation.
So as previously stated, it can be argued – very convincingly – that the perceived necessity for McCain to come in with a third piece of federal legislation came about precisely because the ABC has been an abject failure.
It seemed more than just a little absurd that if McCain's bill were to pass, the ABC would be given even MORE authority.
And Sirb, who has arbitrarily removed fighters off national suspension lists in violation of the Professional Boxing Safety Act, permitted underage fighters to enter Pennsylvania rings in ignorance of state law, and mismanaged a "fighter assistance fund" (as documented in my "SirbGate" series) to the extent that it brought about an inquiry by the Keystone State's attorney general's office – is able to be in a position to still politic his way into a national leadership post that carries with it a substantial raise.
Surely something is very, very wrong here.
*********************************************
McCain's bill had a very hard time working up any kind of momentum in the Senate. The residue of 9/11 meant that boxing was not going to occupy a premium slot on the agenda, and many of McCain's Senate colleagues had a hard time connecting to his legislation, particularly because McCain had been trying to get it to the Senate floor without showing it to anyone first. Toward the end of the 2003 session, when McCain was unsuccessful bringing the bill – S. 275 – to the floor, some Senators, who had been forearmed with "Kill the Bill" stories out of "Operation Cleanup 2," reportedly called the Congressional Budget Office, asking just what the bill was, and why it was costing so much, because the information had not really been made available to them.
Undoubtedly though, the major obstacle for McCain was another United States Senator. Minority Whip Harry Reid of Nevada had his own bill for boxing reform – the National Boxing Commission Act, and there were differences between McCain's and Reid's bills that made it very difficult for them to compromise.
Reid's proposal called for a three-person committee, rather than McCain's single boxing "czar." And while McCain, who received hundreds of thousands of dollars in campaign contributions from media companies, did not want any regulation of the role of television networks in boxing, Reid most definitely did.
Reid also wanted someone from Nevada be a key player in the national regulatory structure, where McCain, it was widely believed, was partial to Sirb, the boxing administrator he might be able to most easily manipulate.
McCain wasn't taking a backward step, and neither was Reid. And so 2003 all of a sudden turned into 2004.
McCain, who felt as though he had a birthright to the issue, showed his frustration early in the year. In February he appeared on Don Imus' nationwide radio show and wasted no time exploiting the FBI's raid on Bob Arum's Top Rank offices for his own gain, at the same time rubbing Reid's nose in the fact that one of his constituents appeared to be embroiled in a boxing scandal that might result in multiple indictments.
He railed against Reid for "blocking" his boxing reform bill. "It's being held up by Senator Harry Reid," McCain said. "Don King and Bob Arum don't want boxing reform, but we're going to win because there are going to be more scandals." (Was he going to create them personally?)
Reid responded, "I don't see how you can do a boxing bill unless you include Showtime and HBO because they are the ones that control all the fights now."
Oddly enough, as McCain was grandstanding on the air, he and Reid were actually involved in talks aimed at coming to an accommodation on a boxing bill everybody could live with.
Eventually, an agreement was reached. And on March 31 of this year, the bill, with amendments, was passed by voice vote in the Senate. Though not a true amalgam of McCain and Reid's bills, S. 275 took on those aspects of Reid's legislation that the Nevada senator considered most important. For example, McCain acquiesced to employing a three-person bi-partisan commission, including at least one former state boxing administrator and someone from the medical profession.
The ABC was also stripped of some of its significance, meaning that commissions did not have to go through the laborious task of petitioning the trade organization to get "duplicate" approval for matches.
As a way of appeasing Reid and still letting McCain save face with those lining his campaign coffers, the two agreed that there would be a study of television networks and their role in boxing, focusing on the proposition of whether to consider them "promoters." Such a study would have to be concluded within a year of enactment of the bill.
The big irony here, of course, is that networks have long been a force in boxing, and McCain has been active in boxing-related legislation for quite some time. The Professional Boxing Safety Act of 1996, for instance, deals with the definition of a "promoter," as do the other bills. Yet STILL no one has settled on a way to identify and deal with the major players. You'd think someone would have done research on this BEFORE writing a bill and trying to introduce it, but McCain's trademark has been to deal with this in an "ass-backward' manner, meaning that because none of his process was less about gathering facts than putting on a show, no effort was undertaken to uncover information that might be considered critical to proper legislation.
Of course, much of this can be attributed to the "dirty work" of someone named Ken Nahigian.
The minority counsel for the subcommittee dealing with McCain's boxing legislation, Nahigian seemed, from the start, dedicated to insulating the Arizona senator from opposing points of view. It is not an uncommon practice in the legislative process to draw up a bill, and to, after introducing it, look for witnesses at hearings who will offer testimony purely in support of it. But Nahigian took things to the extreme, screening witnesses so extensively that even some who supported McCain's bill were turned away because they "didn't say all the right things in the pre-interview, at least not to Nahigian's satisfaction," in the words of one of them.
Other potential witnesses claim to have turned Nahigian down. One of them told me, "They tried to feed me what basically amounted to a script. I wasn't going to say anything that I didn't believe in." Still other witnesses were allowed to use opening statements that were, word for word, almost identical to those that were used previously in Senate subcommittee hearings.
It was a political circus, a waste of taxpayer dollars, and wound up, in fact, being the inspiration for my own "Operation Cleanup" series.
Nahigian ran interference for McCain when it came to taking full political advantage of other events to solicit support for the bill. As it was revealed that there was an FBI investigation surrounding Las Vegas-based Top Rank, McCain seized upon it as an opportunity. Nahigian started to look for someone he could offer to the FBI as a "consultant" of sorts, for purposes of interpreting the wiretapped phone conversations in the Top Rank offices. How McCain's people would have access to specific information related to the case is anyone's guess.
***********************************
When McCain's bill arrived in the U.S. House of Representatives, it was referred to the House Committee on Energy and Commerce, and later to the Subcommittee on Commerce, Trade and Consumer Protection, chaired by Florida congressman Cliff Stearns. From the start, McCain's bill ran into trouble, because the states' rights issue just wouldn't go away. Stearns expressed some opposition to the extent of the bill's authority, as did others with the subcommittee, and as time progressed, insofar as the legislation was even discussed, an alternative to it was being explored.
On September 9, the subcommittee held a hearing on the subject of boxing reform, with the validity of McCain's bill very much in mind. Of course, once again politicians did not waste the opportunity to exploit Muhammad Ali, who came to support the concept of federal rule over the sport. This time, however, to the subcommittee's credit, it gave a voice to at least one faction of the sport – sanctioning bodies – that were to be a subject of regulation but were being completely shut out of the dialogue by McCain's man, Nahigian.
The official press release from that day reads like this:
___________________________________________________________
MUHAMMAD ALI PROMOTES BOXING REFORM BEFORE SUBCOMMITTEE
WASHINGTON – At a hearing held today by the House Commerce Subcommittee on Commerce, Trade and Consumer Protection, boxing legend Muhammad Ali testified to the need for continued reform and federal oversight of the boxing industry.
"The work of improving boxing is not yet done," Ali testified in a statement read by his wife, Lonnie. "While (prior reforms) have been effective, and more transparency exists today in boxing than at any other time in its history, there are still disturbing indications that federal, state and tribal enforcement of boxing laws has been spotty, and in some respects, non-existent."
"Reform measures are unlikely to succeed unless a U.S. Boxing Administration is created with authority to oversee a sport that still attracts a disproportionate number of unsavory elements that prey upon the hopes and dreams of young athletes."
The subcommittee's hearing provided members the opportunity to examine the state of the professional boxing industry, and assess the need for additional federal regulation. Congress enacted two boxing-related acts in the last eight years: The Professional Boxing Safety Act, passed in 1996, addresses medical and safety issues faced by boxers, while The Muhammad Ali Boxing Reform Act, passed in 2000, dealt with contractual issues and required broad financial disclosures to boxers by promoters and rating organizations. Much concern has been raised about the varying degrees of enforcement of these new laws by the state and tribal commissions, which has led to increased interest in the formation of a federal boxing oversight commission.
"Errors may occur (despite the new federal laws), but there has to be some accountability if the credibility of the sport is to be restored," said U.S. Rep. Joe Barton, R-Texas, chairman of the full House Energy and Commerce Committee.
"The question really is whether the states are up to the job and we need to simply enforce current law, or whether any federal law will ever remedy some of the problems that seem to be inherent in boxing."
Subcommittee Chairman U.S. Rep. Cliff Stearns, R-Fla. added, "While protecting the most vulnerable among us, either in sport or any other context, is a truly laudable goal, the question remains – will additional federal oversight to police the sport improve the lives of ordinary boxers?"
Other witnesses at today's hearing included Patrick English, former member of the National Association of Attorneys General Task Force on Boxing; Gregory Sirb, executive director of the Pa. State Athletic Commission; Robert Mack, general counsel and chairman, Legal Committee, World Boxing Association; Bruce Spizler, chairman, Legal Committee, Association of Boxing Commissioners; and James J. Thomas II, attorney for Evander Holyfield and other boxers.
"Some say it is a miracle that a black boy named for a slave master and born in the segregated south can grow up and become one of the most recognized – and prettiest – men on the face of the earth," Ali concluded. "In truth, it is a miraculous story that springs from the deepest wells of America. And in this case, boxing was the vehicle for my success.
"This is not uncommon. Armed with the discipline they learned from boxing, many go on to achieve success or even greatness in other professions and raise children who do. The courage instilled from boxing allows them to endure great hardship and become great leaders."
"In sum, there is nothing wrong with boxing that we cannot fix. I urge this subcommittee to seize the opportunity to complete the important work you have begun."
___________________________________________________________
Indeed, the way the subcommittee chose to complete that work was to, in a sense, start the process all over again.
On October 7, Stearns introduced the "U.S. Boxing Commission Act" – HR 5272 – with these remarks:
"Mr. Speaker, today I am introducing legislation to help protect professional boxers throughout our country. I am introducing the "United States Boxing Commission Act'' to create a Federal entity responsible for coordinating, implementing, and enforcing uniform standards for the sport of boxing. Currently, the states and tribal organizations regulate professional boxing. Although they have taken great effort to require minimum standards for the sport, uniform enforcement has been a problem.
Congress has enacted legislation to address the sport of boxing twice in the past decade. In 1996, we enacted the Professional Boxing Safety Act. In 2000, we again addressed boxing reform and passed the Muhammad Ali Act. The idea of a Federal Boxing Commission was raised in previous Congresses and it was deemed unnecessary at that time. However, after carefully reviewing the effectiveness of the laws we passed, I am convinced it is now time for a Federal Commission for professional boxing. Despite our previous efforts, enforcement of the law remains an issue and the sport continues to face problems that cannot be addressed by the states. In fact, at a hearing I held in my subcommittee, a current state boxing commissioner testified that the states need the Federal government to be directly involved.
I do not think lightly of creating a new Federal commission. I would typically be reluctant to introduce such a bill because I believe strongly in states' rights, and most of them do an excellent job in regulating boxing. However, the history and nature of the sport provide overwhelming evidence that it only takes one state to lower its standards–usually in the name of money–and undermine the integrity of the sport. More importantly, the safety of a boxer is supposed to be paramount and protected by the state authority. When a state lowers its standards or fails to follow the law, it jeopardizes every boxer's safety.
This legislation is intended to implement changes that are within the Energy and Commerce Committee's jurisdiction and is therefore narrower than what is required to fully address the issues boxers face. It creates the United States Boxing Commission which will have the power and authority to set minimum standards for the states to follow. It will not replace the state regulation, but will work with the states to develop appropriate minimum standards and to ensure their rules and standards are enforced.
As I indicated, I support additional reforms that are necessary to fully address the problems of the sport and protect boxers. While it is my preference to do more, because those reforms are not within the Committee's jurisdiction, I am committed to work with my House colleagues and the Senate to address those concerns and ensure they become Federal law as well."
Stearns' concern for the 10th Amendment and states' rights, as you see, went only so far. In the end, it was just another "nanny" speech about the necessity for the federal government to come in and take over boxing.
For those who allow for the possibility that federal legislation can be helpful, HR 5272 probably represented an improvement in many ways over that which had been offered by McCain. It gutted the language of McCain's S. 275 and kept the ABC at arm's length. It was also simpler – accommodating some members of the House who thought the McCain bill contained more "regulation" than there was time to sufficiently review.
For the most part, though, HR 5272 was a symbolic gesture. It is highly unlikely that a bill introduced on October 7 of an election year is going to gain passage before the end of a session. And it seemed clear that the purpose of Stearns' bill (which was co-sponsored by Peter King of New York) was to provide a good "jumping-off point" for the matter to be taken up again when the new Congress came into session in January.
But none of that was good enough for John McCain.
With time running out before Congress was to leave for the holidays, word around Capital Hill found McCain "absolutely desperate" to get his Boxing Amendments Act passed, and with good reason. At the end of the year, the term of McCain's chairmanship of the Senate Commerce Committee would expire; without that leverage, it would be questionable as to whether he'd have the strength to get his bill through committee again, as would be required. And his efforts to attain what he thought might be an easy political victory might go up in flames.
So John McCain, the man who, through artful public relations, has managed to build such a reputation as an "upfront guy" (remember the "Straight Talk Express"?); who, for years, made it a habit of putting on spectacles at his Senate hearings involving Ali, Roy Jones, Bernard Hopkins, and more of the sport's biggest names, trumpeting his own "goodwill" at every turn, reduced himself to sneaking around like a thief in the night to get his legislation passed.
McCain, the "war hero," took the cowardly road, setting out on a mission to get the Professional Boxing Amendments Act attached to any unrelated bills that came along, in a pathetic attempt to use elected representatives, some of whom have already been voted out of office, to pass something they never really intended to. And something without a constitutional basis at that.
The man who speaks out against "pet projects" first tried to get it attached as an amendment to an omnibus appropriations bill. He failed. Then he tried to get it attached to a telecommunications bill. Again he failed.
Then McCain turned to a bill designated as "S. 3021," the "Family Entertainment and Copyright Act of 2004:"
This piece of legislation was part of the ongoing battle between media companies and what might be termed the "non-consumer"; i.e., people who pirate intellectual property and either sell it commercially or use it to exchange files with each other over the internet. The general thrust of the bill is to make it a criminal offense to videotape or otherwise reproduce films in movie theaters, for whatever purpose.
On Saturday, November 20, without any advance notice whatsoever, McCain made his quick pitch. From the Congressional Record:
Mr. McCAIN. Mr. President, I ask unanimous consent that the Senate proceed to the immediate consideration of S. 3021, which was introduced earlier today by Senators HATCH and LEAHY.
The PRESIDING OFFICER. The clerk will report the bill by title.
The assistant legislative clerk read as follows:
A bill (S. 3021) to provide for the protection of intellectual property rights and for other purposes.
There being no objection, the Senate proceeded to consider the bill.
Mr. McCAIN. Mr. President, I ask unanimous consent that the McCain amendment at the desk be agreed to, the bill, as amended, be read a third time and passed, the motions to reconsider be laid upon the table, and that any statements regarding this matter be printed in the RECORD.
The PRESIDING OFFICER. Without objection, it is so ordered.
The amendment (No. 4074) was agreed to.
(The amendment is printed in today's RECORD under "Text of Amendments.'')
The bill (S. 3021), as amended, was read the third time and passed, as follows:
S. 3021
Be it enacted by the Senate and House of Representatives of the United States of America in Congress assembled,
SECTION 1. SHORT TITLE.
This Act may be cited as the "Family Entertainment and Copyright Act of 2004''.
And there it was – just like that.
The bill, in its entirety, passed the Senate, by unanimous consent, which means there were no objections raised by anyone present.
That action sent S. 3021 – the intellectual property bill, now with McCain's boxing bill attached – to the House of Representatives.
There really hasn't been any collaboration between McCain and Cliff Stearns on boxing legislation they could both live with. And in fact, neither Stearns' office, nor those of other members of the subcommittee, knew that McCain was making his sneaky end run.
The way the legislative process works – what the public is generally not aware of but what may need to be changed – is that of someone comes with an amendment to a bill, things move so quickly, especially toward the end of a session, that there is very little chance to galvanize any protest to that amendment. More often than not, no one, with the exception of those people who are physically present, is likely to know it was done until AFTER the fact. And since there are no "line item" vetoes, the problem is compounded.
The industries affected by S. 3021 itself (the intellectual property bill) were a little confused as to how and why McCain and his amendment crawled out from under a rock.
"I don't know whether this is a poison pill for the bill," Alan Davidson, associate director for the Washington-based Center for Democracy and Technology, told the Associated Press. "These were a carefully crafted set of copyright provisions, but it's an open question whether the House will accept them with the boxing legislation attached."
What's attached, over and above everything else, was a lot of pure political hardball.
Some of it was likely being played by House members, not happy about the fact that McCain had voted against energy legislation that was spearheaded in part by Texas Congressman Joe Barton, chairman of the House Energy and Commerce Committee that has jurisdiction over the boxing legislation.
And according to a story in the Salt Lake Tribune, a spokesperson for Utah Congressman Chris Cannon said the prospect of a federal boxing commission "may be too much for House Republicans to swallow."
It's now escalated to a tug-of-war which includes telecom bills as well. McCain has put out the threat, to Barton and others, that he will hold up all telecom legislation that come over from the House to the Senate until his boxing bill passes. One news story described him as "drawing a line in the sand".
All this over a political initiative that is completely unrelated.
Or is it?
The interesting thing about the Family Entertainment and Copyright Act is that conglomerates like Time Warner, Viacom, Disney and Fox, which have major investments in the motion picture and record industries, are the interests who would benefit from it, and they are also the entities that would be disadvantaged by McCain's amendment. After all, it calls for the disclosure of rights fees broadcasters pay to promoters, contracts between networks and fighters, and rather nebulously, "a list identifying sources of income received from a broadcast of the match," not to mention a study which would determine whether networks will be regulated as "promoters" in the future.
Remember, Time Warner, which produces motion pictures through Warner Brothers and New Line Cinema, also exhibits boxing through HBO and HBO Pay-Per-View, and owns a stake in the pay-per-view carrier In Demand, which holds a virtual monopoly in that field; Viacom owns Paramount Pictures and of course, the Showtime premium cable network, not to mention CBS, UPN, BET, and Spike TV; the Walt Disney Company has Walt Disney Pictures and ESPN, one of the bigger carriers of boxing (the company owns ABC too); and Rupert Murdoch's News Corporation has 20th Century Fox and Fox Searchlight Pictures, and also a slew of television networks, including its own Fox Broadcasting Network and Fox Sports Net.
What I'm saying here is that considering the current form S. 3021 is in, any entity interested in protecting its intellectual property would have to sacrifice itself on another front.
Assuming that these companies' interests in the motion picture industry are far more consequential than their interest in boxing, they might be willing to accept a trade-off, is that's what had to be done. I wouldn't at all discount that McCain and his staff are cunning enough to be thinking this way.
And it could have been an occasion for a little deal-making too. As I brought up in the 99th Round of "Operation Cleanup 2," McCain's campaigns have been heavily financed by companies with business before his Senate Commerce Committee. Here is an excerpt from that story:
"Campaign finance records available through the website OpenSecrets.org indicate that, for example, during 1999, the third-highest contributor to what, at the time, was McCain's insurgent run at the Republican presidential nomination was Viacom ($47,750), which controls a number of TV outlets, including Showtime, which has a major investment in boxing.
The top eight corporate contributors to McCain's "Straight Talk America" political action committee from 1997-2002 included three companies that would be affected, one way or another, by the way McCain's bill was shaped – Viacom, AT&T (which controlled cable outlets and sold pay-per-view boxing events), and AOL Time Warner (which owns HBO, boxing's most powerful single entity).
And as for McCain's last U.S. Senate campaign, waged in 1998, the list of his top fifty corporate donors is replete with entities who have a substantial stake in boxing, and which have a "special interest" in avoiding the regulatory blanket – Viacom (3rd – $55,250), AT&T (4th – $51,563), NBC/General Electric (20th – $19,500), Fox/News Corp. (22nd – $19,050), Time Warner (T43rd – $12,000), and Univision (T43rd – $12,000), not to mention Anheuser-Busch (5th -$51,563), a company in which McCain has considerable financial interests, both inPidually (he has reported at least a half-million dollars in debentures) and through his family (which controls the largest distributorship in Arizona), and which over the past two decades has been boxing most prominent sponsor, with nearly all of that advertising delivered through television.
The Senate Committee on Commerce, Science and Transportation, which McCain chairs and under whose domain the boxing bill falls, is heavily courted by companies with interests in the sport. For the six-year cycle between 1995-2000, the top committee-related contributors to committee members include: AT&T ($369,960), Time-Warner ($249,585), Viacom ($167,654), the Walt Disney Company, which owns ESPN ($147,758), and the National Cable Television Association ($129,101)."
As for McCain's 2004 bid for Senate re-election, Viacom (Showtime) stepped up its contributions from $55,250 to $65, 804, while the money boost from Time Warner (HBO) jumped over 350%, to $43,325.
Keep in mind that Harry Reid had to twist McCain's arm in order to bring any kind of regulation at all to networks. So maybe McCain brokers an arrangement where he steps out of the way of this protective legislation and the telecom bills, in exchange for getting his boxing bill passed, while still doing a "wink, wink" to the networks as best he can on the boxing end.
Ordinarily, it would be too late in the session for anything to be transacted, but there was a wild card in the mix – the much-ballyhooed bill to establish a national intelligence director, a product of the 9/11 Commission's report and the cause of much heated debate among both Democrats and Republicans. No agreement had been reached by November 20, but the bill was considered critical enough that time could be set aside in a lame-duck session starting December 6 in order to continue discussion of it and perhaps bring the matter to a vote.
However, that was going to be dependent on Senate conferences held in the interim, designed to reach a compromise – something that certainly couldn't be guaranteed, and indeed, wasn't expected by most observers.
So, for a short time, the future of boxing regulation was up in the air, hinging on whether someone could figure out a way for a whole bunch of government security agencies to coordinate their efforts.
Then, out of nowhere, something happened that made it all academic.
The recent appropriations bill – the one into which McCain originally tried to stick his bill – contained a major flaw: a provision that would have allowed Appropriations Committee chairmen unfettered access to the federal income tax returns of Americans. It was hasty, sloppy and, quite ironically, the result of Republicans rushing a bill through Congress without giving members the opportunity to read it. Democrats have demanded that other aspects of the spending bill be examined, and that the vote be held December 6.
So everyone's coming back anyway, and while they're in session, they'll consider other business as well.
Of course, these developments gave McCain the occasion to deliver his inflammatory quote to New York Times reporter Sheryl Gay Stolberg:
"We've reached the bizarre point where we approve billions of dollars of bills without anyone seeing them. And then we're shocked – shocked! – that a provision would sneak in which is onerous."
I'm curious. How much of a flat-out hypocrite does one have to be to make a statement like that while in the process of doing exactly the same thing?
**************************************************
Barton, the House Commerce Committee chairman, is determined to prevent McCain's bill from ever reaching the floor. As it stands now, there are a few things that can be done if S. 3021 becomes a matter for consideration on December 6.
The bill, with McCain's amendment, can be voted on "as is," though, if we've guessed right about Barton's resolve, that's unlikely. The House can take McCain's bill out of S. 3021, by unanimous consent, at which point the Senate would have to agree, or the bill, in its entirety, will be shelved. Or S. 3021 can simply die a quick death without coming up for a vote.
If McCain's bid goes down the tubes, it's most likely that when the new Congress comes in, HR 5272, the boxing bill introduced by Cliff Stearns' subcommittee, will become a subject of discussion. Though some of its language looks like a cut-and-paste from other boxing bills, it does offer some distinct differences from McCain's bill:
* It does not give the "U.S. Boxing Commission" or the ABC ultimate authority in approving matches.
* It looks like it's going to cost less in the way of salaries and expenses.
* There is no provision for the medical registry and the millions of dollars associated with it.
* There is less or no additional disclosure by promoters, broadcasters, and sanctioning bodies.
* There is no provision for a study on whether networks would be considered "promoters."
* The law sunsets (expires, and must be re-approved) after six years, which is a healthy thing.
Such a bill would probably have a major problem getting passed through the Senate, inasmuch as Reid, who was so adamant about regulations for networks, is now the Senate Minority Leader.
If McCain is able to get his bill passed as an amendment to S. 3021, it may be just the beginning of a number of problems.
In addition to the objections mentioned earlier in this story, there exist other difficulties that may be simply the result of mistakes that can be traced back to the work of McCain and Nahigian, which by now is widely recognized as being somewhat shoddy.
A close look at Section 4 – "APPROVAL OR SANCTION REQUIREMENT" – is possibly enough to disqualify the bill in its current form:
"(a) IN GENERAL- No person may arrange, promote, organize, produce, or fight in a professional boxing match within the United States unless the match–
`(1) is approved by the Commission; and
`(2) is held in a State, or on tribal land of a tribal organization, that regulates professional boxing matches in accordance with standards and criteria established by the Commission."
Essentially what this means is that boxing, by federal standards anyway, might very well be illegal in states without boxing commissions or specific laws governing the regulation of boxing.
To understand what I am saying, one must acknowledge the problems that are associated with state officials traveling to another state to regulate boxing matches. A commission in Iowa, for example, could not feasibly license, approve, or suspend fighters in Minnesota based on Iowa law; it cannot issue Iowa licenses to Minnesota boxers; and there is no such thing as an ABC license, because the ABC is a trade organization, not a licensing agency. Nor would any boxing commissioner's authority as a state official enforcing his own state's laws transcend state boundaries.
A state official could not be covered by insurance provided as part of his job when venturing into another state, and promoters cannot be compelled to be responsible, in terms of liability, for the negligence of a regulator, so therefore they can not be forced to buy insurance for that regulator. For these reasons, the ABC itself is taking a position where it is discouraging state boxing commissions from going into other states.
Also, when a promoter in a non-commission state is looking for a commission to oversee his show, it invariably creates a conflict of interest. I covered this in a previous chapter of "Body Shots," when looking into Greg Sirb's involvement with regulating fights in Delaware after a compact between himself and the state had expired:
"For example, Top Rank did a show at a place called the Big Kahuna Club in Wilmington on January 2nd, and, since it did not want Sirb involved, got the Virginia commission to do the fight instead. It was clear Sirb had to align himself with some promoters in Delaware or lose his "market share' there entirely.
When you think about it, there is something perverse in that notion. The idea of a commission having to solicit promoters in order to gain opportunities is a concept that can bring forward all kinds of conflict of interest questions, not to mention a violation of the spirit of the Professional Boxer Safety Act, which is that the commission is not supposed to be the de facto employee of the promoter.
But when there is no compact between a non-commission state and a state that has a commission (and Delaware was the only one that comes immediately to mind), all of that is true. The promoter literally gets to choose the entity that is going to regulate him. Therefore, there could be several different commissions in the running for a paying "gig", and whoever comes with the best offer, the best price, or perhaps the most lenient standards gets the job."
So in effect, not only might McCain's Professional Boxing Amendments Act be a violation of the Tenth Amendment preservation of states' rights, it may also be restricting the rights of specific states – those which happen to be without taxpayer-subsidized boxing commissions.
Now let's look at Section 717 (Amending Section 17 of S. 275 in its original form) – "CONFLICTS OF INTEREST":
"(b) BOXERS- A boxer may not own or control, directly or indirectly, an entity that promotes the boxer's bouts if that entity is responsible for–
`(1) executing a bout agreement or promotional agreement with the boxer's opponent; or
`(2) providing any payment or other compensation to–
`(A) the boxer's opponent for participation in a bout with the boxer;
`(B) the boxing commission that will regulate the bout; or
`(C) ring officials who officiate at the bout.'"
This is in sharp contrast to that contained in the Ali Act, which allows for fighters to be their own promoter or manager.
If McCain's bill were to pass, one can reasonably interpret that if Oscar de la Hoya promoted his own bouts through Golden Boy Promotions, or if Roy Jones did the same through his own company, Square Ring, it would actually be illegal. After all, they would be contracting with and paying the opponent, compensating the boxing commission, etc. Nothing against promoters, but for fighters to be in control of their own destiny constitutes empowerment. McCain must be opposed to empowerment. Or maybe someone managed to convince him that if one fighter, as promoter, paid his opponent a purse, a fixed fight is the inevitable result. One can only speculate as to what goes through the mind of a U.S. Senator. Any way you slice it, none of this is consistent with "protecting the general interests of boxers," as was McCain's rhetoric at the outset.
As I have said time and again, I have never liked the idea that boxing legislation could call for so much accountability from all parties involved, including boxers, managers, promoters, sanctioning bodies, and networks, and wouldn't do the same for the people who are actually supposed to be enforcing standards – the boxing commissions themselves, who in my opinion are a major part of boxing's ills. It annoys me that a Jack Kerns, who ignored federal safety regulations when he was overseeing fights in Kentucky, and while there was a federal law in place, would not only go unchecked by the U.S. Attorney, but would later be celebrated by the very organization (the ABC) that is supposed to be consulted in SETTING those standards.
Perhaps there is some constitutional immunity from lawsuits for states and state officials. But if that's the case – if nothing can be done when commissioners fail to carry out the federal law and don't have a solid basis for it; if malfeasance is only going to be remedied through civil suits by damaged parties, how could anyone justify federal legislation that is toothless at best?
And of course in terms of any legislation that would require the federal government to spend money, I can't side with the idea of gratuitously creating more government. Taxing and spending doesn't always offer solutions. And why should control of an industry be handed over to a group of politicians who are so disinterested that the vast majority of them haven't even read the bill? Somewhere this has got to stop.
I can't put it any better than I did in the 93rd Round of "Operation Cleanup 2":
"Once again, as I have in previous chapters of "Operation Cleanup 2", I emphasize that there is no mechanism in place to require, or even suggest, that this new federal agency, which would be headed up by a presidential appointee, be self-supporting, i.e., that it will ultimately generate enough revenue, through reasonable means, to pay for itself, or surrender its existence altogether. That's what is being done in some states, with a certain degree of success. And as far as I'm concerned, that is a critical component of passing any legislation that deals with a constituency that is more or less "self-contained", as boxing is.
What I'm saying is this: while I might care about boxing, my mother doesn't care about it. Many of my friends don't care about it. My sister-in-law could care less about it. In fact, no one who doesn't work in boxing or watch it on at least semi-regular basis has the slightest concern about regulating the sport. It is not an issue of wide public interest. What compelling argument can be presented to support the proposition that the general populace should have to pay for it?"
It is in this regard that Wally Jernigan, the Nebraska commissioner who we cited as being so foolish on the matter of the judging of fights earlier in this story, actually served up some words of wisdom that should be heeded.
"At a time when the budgets of every state and the federal government are upside down, I can't justify new taxpayer spending with no return for the dollars allocated," says Jernigan. "You might want to get the Commerce Budget Office Estimate Report for a complete review of cost. There is an estimate that there will be 3 executives, and 27 additional employees with an anticipated budget for salaries and benefits of $3 million per year. So looking at the big picture, where is the justification for such financial un-soundness?"
Yeah guys, where IS the justification?
This industry needs to work, at every available opportunity, on private solutions that make sense. And our elected officials, on all levels, need to consider stepping aside and allowing that to happen, in the instances where a vacuum needs to be filled with the greatest efficiency.
It is important to note that if McCain's bill does indeed pass, the International Brotherhood of Prizefighters plans, through our Boxing Oversight Task Force, to challenge its constitutionality, as well as the constitutionality of the Professional Boxing Safety Act and the Ali Act. And if Greg Sirb is appointed to a position with a United States Boxing Commission, we fully intend to challenge that nomination, which is subject to Senate confirmation, using all the material I have presented against him in the past, as well as evidence that has yet to be published.
Finally, in the way of some personal commentary, let me say a few words about John McCain.
The Arizona senator deserves credit for doing one of the greatest branding jobs of any politician in recent memory. He has become a beloved figure among many Americans, and the majority of the press, through a tremendous public relations machine that has crafted his image as an iconoclast.
But having observed him closely over the past few years, and especially tracing his steps as he's pursued boxing legislation, I have found him to be quite the opposite.
The "maverick" is actually just another old-line politician who will use every trick at his disposal to get what he wants, even if it is contrary to the public interest.
The "war hero" has often come up short when moral courage and conviction was required in the United States Senate.
The "independent" transformed himself into a shameless shill for President George W. Bush, rolling over for a man he is ideologically opposed to, and who sought to destroy him personally and politically during the 2000 Republican primary campaign.
The "campaign finance reformer" is no different from the man who was under the thumb of convicted felon Charles Keating – still beholden to the special interests that pay his bills and continuing to do their bidding for them whenever and wherever he can.
The "straight talker" has proven to be almost pathological when it comes to saying one thing and doing another, often in the same day.
The "media darling" is actually a manipulator, who hates and tries to intimidate or discredit any member of the press who dares disagree with him.
Well, I ain't no bandleader – know what I mean?
John McCain is a phony. He is treacherous, hypocritical and disingenuous. He is a dangerous person for those who covet good government. He neither seeks the truth nor speaks the truth.
Most people in the boxing industry have already discovered this.
The general public deserves to, at long last, learn about the other side of McCain as well – the side no PR firm could ever fix.
And boy, is there a lot to be learned.
There will be some poetic justice when the man who seems to exist for the purpose of getting headlines sees those headlines start to turn against him. I wouldn't mind hastening that process.
I certainly hope that McCain's vainglorious attempt to insinuate himself into my sport – YOUR sport – comes to a very unceremonious end on December 6.
I will do my level best to make that happen.
IN MEMORY OF DON BOLLES (1929-1976)
2004 Boxing Pound for Pound List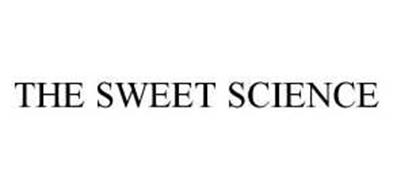 The final boxing pound-for-pound list of the year for 2004.
1. Bernard Hopkins: The top guy from beginning to end, Hopkins took care of Oscar De La Hoya with a body shot in the biggest fight of 2004. Now, he'll wait for Jermain Taylor to progress a little further, or he'll go the rematch route with Felix Trinidad. Either way, Hopkins stands to earn a lot of money in 2005 and extend that all-time middleweight reign.
2. Floyd Mayweather: How long has it been since we've seen Mayweather in a meaningful fight? Certainly not in 2004, when he outpointed the difficult DeMarcus Corley. He's slated for a January outing against a no-name. Enough stalling, already, "Pretty Boy". Fight someone we care about (preferably Kostya Tszyu), or you'll lose your #2 position sometime in 2005.
3. Felix Trinidad: "Tito" stormed back with a magnificent knockout of Ricardo Mayorga in 2004, and now hopes to capitalize on it with big money fights. He'd like nothing more than a rematch with his only conqueror, Hopkins, but he may also opt for old nemesis Oscar De La Hoya. Either way, Trinidad is sure to fight a big fight sometime in the coming year.
4. Kostya Tszyu: What a difference one fight makes. As recently as late October, the boxing world was wondering whether Tszyu was even serious about the sport anymore. We found out with a second round demolition of Sharmba Mitchell. And that made the junior welterweight division very attractive. Tszyu has several options now, including Arturo Gatti and Mayweather or even a hop up to welterweight to challenge Cory Spinks. Let's hope one of them happens in 2005.
5. Manny Pacquiao: Pacquiao fought twice in 2004, and what a fight the first one was. His thrilling war with Juan Manuel Marquez was the best brawl of the year, and there is a chance that the two rivals will go at it again in 2005. If not, Pacquiao has a list full of options: Marco Antonio Barrera, Erik Morales, etc. Pacquiao will fight one of them in the next year.
6. Marco Antonio Barrera: Another guy thought to be washed up when the year started, Barrera resurrected his career for the second time with a masterful victory over Paulie Ayala and a close decision over rival Erik Morales in another great fight. Barrera is obviously shooting for a return with Pacquiao, who decimated him in November 2003. Barrera says it was an off-night. Hopefully, we'll find out if that was the case.
7. Winky Wright: Winky entered the "superstar" realm in 2004 with a pair of decision victories over Shane Mosley. The first was very impressive, as Wright practically shut Mosley out. The second was closer, but proved once again that Winky was the superior fighter. He'd like a shot at Trinidad or Oscar De La Hoya, but neither will happen. He'd probably be best off shooting for a name like Fernando Vargas or Ricardo Mayorga.
8. Juan Manuel Marquez: After several years on the outside looking in, Marquez is finally in a position to make some money after his courageous performance against Pacquiao. He rose from three first-round knockdowns to wage the fight of his life in a fight that was ruled a draw. It would also be interesting to see Marquez against countrymen Barrera and Erik Morales.
9. Erik Morales: "El Terrible" fought another great fight against Barrera, but, again, it was in a losing cause. He has now lost two of three to his fierce rival, and probably wants nothing to do with him anymore. But, eventually, talk of Barrera-Morales 4 will come up again. In the meantime, Morales could shoot for Pacquiao or Marquez.
10. Glencoffe Johnson: The newest entry, Johnson pumped some life into boxing in 2004 with a pair of upsets of Roy Jones Jr. and Antonio Tarver. Now, he's set to make some really big money in rematches with either, or a shot at old conqueror Hopkins. Either way, Johnson is better than anyone imagined.
11. Jose Luis Castillo: Castillo made some comeback noise of his own in 2004, beating Juan Lazcano for his old vacant title and decisioning Joel Casamayor for another big win. He says he wants Kostya Tszyu next, and if that materializes, boxing fans will be in for a treat. If not, Castillo vs. Diego Corrales is a great fight.
12. Oscar De La Hoya: Hard to erase that picture of De La Hoya grimacing in agony courtesy of a Hopkins shot to the ribs, but the "Golden Boy" had no business fighting at 160 pounds. He should drop down to junior middle or even welterweight again if he has any hope of regaining his past form. But 2005 could be the final year for one of boxing's all-time great attractions.
On the brink: Antonio Tarver, Diego Corrales, James Toney
Heavyweight Joe Mesi Bringing Lawsuit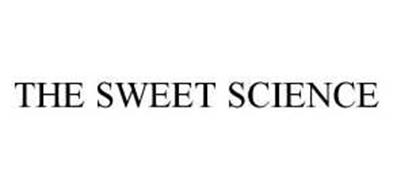 As reported by the Buffalo News, Joe Mesi is suing the New York State Athletic Commission and the MRI center that conducted tests on the heavyweight boxer after his bout with Vassiliy Jirov. Mesi reportedly suffered brain injuries in the Jirov bout, which has left his boxing status uncertain.
The lawsuit alleges Mesi's medical records were improperly released to the NYSAC. The records, the lawsuit goes on to allege, were then released to the media, prejudicing Mesi's right to have his status reviewed by the appropriate boxing authorities.
The lawsuit does not seek specific monetary damages, as the extent of damages will be affected by whether Mesi is able to resume his career as a leading heavyweight contender.
Mesi hopes to have his status reviewed by the Nevada State Athletic Commission within the coming month. The ruling of the NSAC promises to be key in whether Mesi will be able to resume his boxing career.
The Best in Chicago Boxing Returns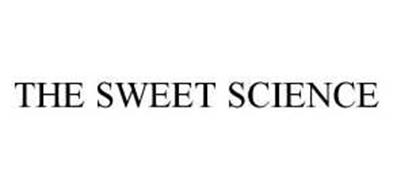 Dominic Pesoli's 8 Count Productions and Bob Arum's Top Rank Incorporated along with Miller Lite presents SOLO BOXEO DE MILLER, THE ARAGON RUMBLE, another installment of The Best in Chicago Boxing on Friday, January 14th, broadcast live internationally as part of Telefutura's Friday night professional boxing series.
The newly remodeled Aragon Ballroom is located at 1106 W. Lawrence Ave. near the corner of Lawrence and Broadway in Chicago's Uptown neighborhood and is easily accessible, just 4 blocks west of Lake Shore Drive and just 4 miles east of the Kennedy expressway. There are three large parking lots located within a 1/2 block of the Aragon Ballroom. Additionally, the Howard Street Blue Line stops just across the street. Doors will open at 6pm with the first bell at 7pm.
Headlining the action packed card is the American debut of super-bantamweight Ricardo "PIOLO" Castillo, 12-2 (6KO's) of Mexicali, Mexico as he squares off in a scheduled ten rounder against WBO Latino Champion, Edel Ruiz, 24-12-3 (13KO's) of Los Mochis, SI, Mexico. Castillo will be accompanied to the ring by his brother, World Lightweight Champion Jose Luis Castillo.
In the co-main event of the evening, one of Chicago's most popular fighters, middleweight "MACHO" Miguel Hernandez, 14-1 (9KO's), battles hard swinging local veteran "MARVELOUS" Shay Mobley, 7-4-1 (2KO's), of One In a Million Inc.in a scheduled eight rounder.
The huge undercard bouts include;
Carlos Molina vs TBA, six rounds, junior middleweights
Frankie Tafoya vs TBA, four rounds, featherweights
Ottu Holified vs. Allen Medina, four rounds, middleweights
Francisco Rodriguez vs. LaShaun Blair, four rounds, bantamweights
Rita Figueroa vs. Sarina Hayden, four rounds, junior welterweights
Said Dominic Pesoli, President of 8 Count Productions, "it was a terrific evening last month and our fans were thrilled to be at the Aragon to watch David, Speedy and Luciano. David Diaz's fight against Jaime Rangel was a fight people will talk about for a long time. Our commitment to our fans is to make every event of ours better than the last one. This main event is terrific, both guys are very tough Mexicans who won't take a step back.
The fans love Miguel and Mobley figures to be a very tough opponent. Him and David Estrada had a six round war last June at our show. And the undercard showcases a lot of new, younger talent that is coming out of Chicago right now. Tafoya and Holifield have both had very successful beginnings to their careers and Francisco Rodriguez comes with fantastic amateur credentials and David Diaz says he has all the talent to be a great pro."
"We've got big plans for 2005 and this show should take up right where last months show left off. The huge crowd loved the action last time and I'm sure they'll say the same thing this time."