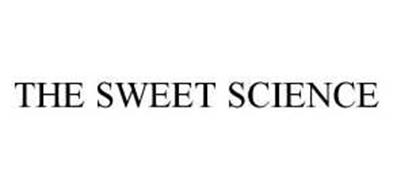 It was November 25, 1980. I was with Bert Sugar, and, more memorably, Christie Brinkley, in New Orleans, Louisiana, for the rematch between Roberto Duran and Sugar Ray Leonard. To give you a better picture of this historic bout, some understanding of the first Duran-Leonard encounter, as well as some pre-fight history, is in order.
When 1980 began, Leonard was the welterweight champion of the world, at least in the eyes of the WBC. He had won the crown on November 30, 1979, stopping previously unbeaten Wilfred Benitez in the 15th round. Mexico's hard-hitting Pipino Cuevas held the WBA version of the title. It was a crown he had worn since July 1976. A unification match between the two was on the lips of virtually everyone who thought even a little bit about the sport.
As Leonard and Cuevas headed towards a unification bout, two other boxers worked hard to insure that a Leonard-Cuevas bout never took place. One was Thomas Hearns, a 21-year-old bomber from Detroit, who took a 24-0 record into 1980, including 22 knockouts. The other was 29-year-old Roberto Duran, the former lightweight champion.
Duran had abandoned the lightweight crown two years earlier after knocking out Esteban DeJesus in the 12th round. Through the remainder of 1978, he fought three bouts as a junior welterweight, winning each time, two by knockout. In 1979, he moved into the welterweight division.
After winning a unanimous 10-round decision over 29-year-old ex-welterweight champ Carlos Palomino on June 22, 1979 in Madison Square Garden, the boxing world knew Duran was to be taken seriously as a welterweight. Three months later, Duran kept sharp with another unanimous decision, this time over rugged Zeferino Gonzalez. When he kayoed top-10 contender Josef Nsubuga in January and Wellington Wheatley in February, promoter Don King went to work matching Duran against Leonard.
Duran's army of supporters looked at Leonard as a creation of the media and as a pretty boy.
"Let him fight me and he won't be so pretty," Duran told me when I interviewed him following his defeat of Palomino in New York.
As Duran worked up a total dislike of Leonard, the champion went about his business. On March 31, 1980, Leonard used a textbook combination — left jab-right cross-left hook — to knock out England's Dave "Boy" Green in the fourth round of his first title defense. Following the bout, it was announced that Leonard would make his next defense on June 20 in the Olympic Stadium in Montreal, Canada. His opponent: Roberto Duran.
* * * *
A few days after the Leonard-Green fight, I answered the phone at Ring Magazine. It was a man from an ad agency with a question.
"We're looking for a boxer to be in a commercial," said the man at the other end. My eyes opened wide when his next sentence came out.
"It's a 7-UP commercial starring Sugar Ray Leonard."
"Tell me more," I said excitedly.
"Well, we're looking for an ex-boxer or at least somebody who has a solid background in boxing," said the man. "We'd prefer he be an ex-boxer, between 5'6″ and 5'8″, in his late 20's to early 30's , between 140 and 147 pounds and he's also gotta' be white."
There was silence for a second or two as my mind raced. Then I said, "Okay, let's see. He's gotta' be an ex-boxer, between 5'6″ and 5'8″, in his late 20's to early 30's, between 140 and 147 pounds and he's gotta' be white. I've got just the guy for you."
"Who?" asked the man. "Do you have his number? Who is he?"
"You're talking to him," I said.
"Wait a minute. I thought I was talking to the Editor of Ring."
"You are." I told him. "But I'm also an ex-boxer who fits every one of your qualifications. Hire me."
"Fine," said the desperate ad-man. "Just show up at 6:00 a.m. tomorrow morning at my office. You'll fill out a couple of papers and a bus will take you and the other actors over to the site."
The commercial was filmed in Williamsburg, Brooklyn. I thought it kind of strange to be filming a commercial in Willaimsburg, which is a turn-of-the-century town, largely inhabited by Hassidic Jews. Just a few blocks away from the "shoot" was Rutledge Street, where Grandma and Grandpa Gordon raised my father, Carl, and his sister, Lila. It is also where I spent many of my childhood weekends.
The bus arrived at the gym at 6:30. On the bus with me were 20 actors. As we walked into the gym, a lady with a clipboard asked each actor his name, then checked it off on a list she had. I gave her my name, then proceeded forward. As I took a step, I walked into a large, outstretched arm. A large outstretched arm. It belonged to Leonard's longtime friend, physical conditioner, bodyguard and aide-de-camp, Janks Morton. Morton was a mountain of a man, all 6'2″, 230 pounds of him. He had boxed as an amateur, winning all 20 of his bouts by knockout. As a softball player, he was a little bit better. He didn't just hit balls–he put them into orbit!
"Hold up!" Morton commanded me. "No reporters are allowed in here!"
I looked at him and smiled.
"I'm not here as a reporter, Janks," I said sheepishly. "I'm here as an actor. Where's Ray?" I thought I had him.
"He's in this room changing," said Morton, pointing to the dressing room door.
As I started forward to see Leonard, Janks stopped me again.
"You're an actor, right?"
I nodded.
"Then go upstairs with all the other actors. Go up there and hang out with them. Just do the business you're here for today and keep away from Ray!"
As I was about to head upstairs, Leonard's voice shot from behind the dressing room door. He had overheard our conversation.
"It's okay, Janks. Randy's okay. Come on in, Randy." I looked at Janks, smiled, nodded at him and walked into the dressing room. There was Leonard, wearing a red sweatsuit. Standing next to him was his five-year-old son, Ray Jr. Papa Leonard and I embraced.
Before I could get any words out, Leonard said, "I'm glad you're here. I don't know if you heard, but I'm gonna' be fighting Roberto Duran in June. What do you think of the fight?"
What do I think of the fight? Hmm. Why would he be asking me that question? Through the remainder of the day, I found out why. For the first time in his career, Leonard was not totally sure of himself. He had questions about his ability, his toughness, his speed, his stamina and his chin.
"Do you think he can hurt me?" "Can I take him out?" "How would you rate his power as a welterweight?" "Did he hurt Carlos Palomino?" "Do you think I'm that much faster than him?"
Those were some of the questions Leonard threw at me during every lengthy break we took. His confidence, normally sky high, was missing."
During one shooting session early in the morning, it became obvious that some of the background extras, who were supposed to be moving around the floor looking like boxers working out, knew nothing about boxing of how a fighter moves. Some of the effeminate moves we witnessed were actually rather hysterical. Panicked, the producer put his hands to his head and moaned.
"What am I gonna' do? I need a room full of boxers and I'm sent a group of pansies! What am I gonna' do?"
Leonard and I looked at each other quizzically.
"Let's go!" we said in unison. We stood up, called the actors together, put them in line and proceeded to give them a crash course in boxing. We showed them how to stand, how to hold their hands and how to move. Ten minutes later, we had a room full of "fighters." It was one of the few times all day that Leonard didn't ask me something about Duran.
At lunch, Big Janks came over to me and said, "Listen, you and Bert are selling pictures of Ray over at Ring. We want a percentage!"
"But, Janks, we're selling pictures of every fighter," I tried to explain.
"Ray ain't every fighter," said Janks. "Tell ya' what. We'll make you a good deal. We get 60%, you get 40%." Leonard would have cringed had he heard Janks trying to shake me down. But I stopped Big Janks in his tracks when I told him, "Okay, you got a deal. Let's see now. We sell about 10 photos a month of Leonard. At three dollars a photo, that's 30 dollars. Your cut will be 60%. That means you'll be getting something like 18 dollars a month." Then I added," Some months are slower than others. Sometimes we don't sell more than five or six photos."
Janks looked at me in shock.
"What! You've got to be kidding! Put the money in your pocket!" We both laughed. From that moment, Big Janks and me have been close friends.
For the commercial, Leonard was paid about one million dollars. Although I had a principle role, being seen right next to Ray and Ray Jr., I was paid a whopping $250. The reason: I was not in AFTRA or SAG. It was worth it, though. It was a day getting to know Leonard even better than I already knew him and becoming friends with both he and Big Janks, a friendship which lasts to this very day.
When I got on the bus heading back to the city, I stared out the window as we pulled away from the gym and "The El" — the rickety old elevated train tracks — next to it. I thought about the day and how much fun it had been. I thought of all the questions that Leonard had asked me. I thought of them over and over. His questions had led me to believe one thing.
He was not going to beat Roberto Duran.
* * * * *
A heavy rain had fallen through much of the evening's undercard in Montreal. Many reporters had taken to wearing plastic garbage bags as protection from the rain. Thankfully, the downpour stopped shortly before Leonard and Duran stepped into the ring.
The rain may have cooled down the land, but it did nothing to cool off Duran or any of the 46,317 fans that showed up in the Olympic Stadium to watch him try and take the welterweight championship from Leonard.
The man known as "Manos de Piedra" ("Hands of Stone") came into the bout with an awesome record: 71-1. Included were 55 knockouts and a reputation as one of history's most ferocious fighters. He had celebrated his 29th birthday four days before the bout, but, when presented with a birthday cake, refused to eat any. He left that up to his large — and growing — entourage.
From the opening bell, Duran played the part of the bull, taking the fight right to the 24-year-old Leonard. He showed absolute disdain for Leonard, for his 27-0 record and for his reputation.
In the second round, two questions Leonard had had asked me in Williamsburg, Brooklyn, two months earlier, were answered. One was, "Do you think he can take my best shot?" Another was, "Do you think he can hurt me?" The answer to both was "Yes."
In that round, during an exchange of punches, Duran landed a hard left hook to Leonard's temple. The punch turned his legs to jelly as he stumbled backwards and crashed into the ropes with Duran in pursuit. Although he was able to hold Duran off for the remainder of the round, he would not, could not and did not keep Duran away for any other part of the bout. Rather, Leonard decided to abandon his matador fight plan and turn bull. Instead of boxing, instead of employing side-to-side movement and a steady hard jab, Leonard decided to lock horns with Duran. Because of that, the bout, which –just six months into the decade –was billed as "The Fight of the Decade," — lived up
to its billing. But Leonard's stubbornness, his desire to prove how tough he was, led him to lose his first professional fight.
At the final bell, Leonard went to shake hands with Duran. All Duran did was wave his right hand derisively at Leonard and walk away.
At the post-fight press conference, Leonard wore a beaten look for the first time in his career. His eyes were red and the areas under his eyes were puffy.
"What are your plans now, Ray?" asked a reporter.
Leonard just shrugged and said, "I'm not really certain. I guess I'll just go home, take a rest and talk it over with my family."
Sitting at the long press table a few seats away was Duran. As he listened to Leonard — understanding more than most people thought he did –he wolfed down an orange, unfazed by the fact that much of the juice was dripping down his chin. He either wiped the juice away in a slapping motion with his right hand — as if parrying a Sugar Ray Leonard jab — or allowed the juice to roll down his chin onto the table or onto his lap.
On the one hour plane ride home from Montreal, the talk up and down the aisles was only of the fight…of its intensity…of how determined and possessed Duran was…of the first loss of Leonard's career, and how he'd react to it.
* * * * *
Through July, Leonard sulked and brooded. Duran ate and partied. It was at the end of July that I was invited to a party Duran was throwing in a New York City restaurant. When I saw the newly crowned, still-celebrating welterweight king, my mouth dropped open in surprise. The legendary 135-pound terror, who was now atop the world's 147-pounders, weighed no less than 165 pounds. The dedication he had shown in training for Leonard had been replaced by an insatiable appetite for fast days, even faster nights and women who were even faster than that. Duran was showing himself to be a man of extremes: When he trained, he trained with everything inside of himself. When he partied, he partied until he dropped.
With every pound he added to his frame, a new entourage member –a new hanger-on, a new leech — appeared. Each one had less to offer Duran than the previous bloodsucker. When he partied, they partied. When he sang, they burst into wild applause. When he danced, the encircled him and shouted encouragement. When he raised his glass, they toasted him and his reign. And when he showed signs of heading back to the gym, the showed him his way back to the dance floor of his very next party.
In August, Janks Morton called Leonard and told him to get back to the gym. He told
Leonard that Duran was blowing up like a balloon. Morton recalls telling Leonard, "Listen, this guy (Duran) is getting fat. I'm told he's around 180 and climbing. Why don't we get back in the gym for a few weeks and begin thinking about Duran again. You can meet him again this year and we both know you can beat him, even on his best day. We'll see just how soon the fight can be made. How 'bout it?"
Leonard, a fierce competitor, had heard all he had to hear. His month of sulking and depression had come to an end.
"Let's go to work," Leonard said. "I've got a score to settle with Duran."
When Leonard returned to the gym, included was the missing ingredient from his loss to Duran eight weeks earlier — confidence. The loss had told Leonard everything he had to know, both about himself and about Duran, the only man he ever completed 15 rounds against.
As Leonard trained, Duran continued to party. By the time promoter Don King notified Duran in early September that a rematch was in the making, Duran's weight was close to 190 pounds. A press conference in late September — to announce a November 25 date for the rematch — showed Leonard to be at or very near the welterweight limit of 147 pounds, and Duran to be bloated, puffy and sadly out of shape. Duran looked less like his nickname of "Manos de Piedra" than he did like "Rollo de Manteca" — "Rolls of Fat."
As Morton had hoped, Duran didn't open training camp until early October. In some seven weeks time, Duran would have to pull off weight as no champion has ever had to do in so short a time. Nearly one pound per day would have to be shed by Duran in order to make the division limit of 147 pounds.
A professional atmosphere enveloped Leonard. His camp consisted of business agent/attorney Mike Trainer, Janks Morton, Angelo Dundee, brother Roger, cousin Odell Leonard and a handful of sparring partners.
Duran was managed by wealthy Panamanian businessman Carlos Eleta and trained by fellow Panamanian Luis Spada. Senor Eleta, who had brought in octogenarians Freddie Brown and Ray Arcel to assist in Duran's training in the past, did so again. However, Duran's wicked, useless entourage — which had swelled to a few dozen — unravelled any good that Brown and Arcel had woven into his training.
Training camp could not have gone any better for Leonard. While a majority of time and energy was spent working Leonard into prime condition, numerous hours were also spent in front of a television, as Leonard studied the mistakes each man had made against the other, as well as analyzing Duran's strengths and how to neutralize them.
Duran's training camp was a circus, and an amateur one at that. Even with the presence of Arcel, Brown and longtime aide-de-camp, Luis Henriquez, there was no control or voice of reason. Each entourage member was out for himself. Each one did everything he could to make sure Duran knew he was there. They lied to Duran about anybody and everything-even about each other. No story was too wild for an entourage member to make up. If it meant getting into-or staying in-Duran's good graces and earning his trust, each man was willing to try and burn anyone bold enough, daring enough or stupid enough to get in their way.
Freddie Brown — who many say was Sylvester Stallone's inspiration for the "Mickey" character in his first three "Rocky" movies — recalled, shortly before his death in 1985 — just how bad Duran's entourage was and how much they took out of him from the moment his hand was raised in victory over Leonard:
"In my nearly 70 years in boxing," said the flat-nosed trainer who almost never was without a soggy, chewed-up, unlit cigar hanging from the side of his mouth, "I've never seen a bigger bunch of losers in my life. They had Duran convinced that he couldn't live without them. Me and Ray (Arcel) and Carlos (Eleta) and Luis (Henriquez) did everything we could to convince Roberto 'dat 'dese punks were nothing…'dat 'dey were flies…'dat 'dey they were crap. On some days, Roberto told us he knew we were right and that he'd start getting rid of them. On other days, he told us that he was the boss and that we should mind our business and just stick to training him. It hurt all of us to watch 'dose leeches suck all 'da fight out of him. 'Dey had him taking all 'dese pills and dieting and starving himself. 'Da final week before 'da fight was 'da woist. Duran was having trouble making weight, but 'dat's because he was eating late at night wit' all 'dese guys in his room. In the final few days, he no longer wanted to hear what any of us had to say. He listened only to his entourage. 'Den he went out and lost 'da fight. And guess what? Afta' 'da fight, all of 'dose bums disappeared. Gone! Duran wasn't just fighting Leonard. He was fighting a few dozen guys, as well."
* * * * *
The fight was held in the Superdome on Monday, November 25. One week before the fight, Arcel, Brown and Henriquez did all they could to make Duran forget about his entourage and about partying and start concentrating, once and for all, on Leonard. It didn't work. Duran beat Leonard once and was certain he could do it again. He had forgotten, though, about all the hard work he had put it. It was that hard work which propelled him to victory over Leonard five months earlier. All he cared about now were his "friends" from Panama.
Three days before the bout, Leonard checked his weight in the morning. It was 147. Duran also checked his. It was 157. As he stepped off the scale, Duran wore a confused, dismayed and disoriented look, as if he were snapping out of a hypnotic trance. In Spanish, he said, "No es posible!" ("This is not possible!") The reality of the situation finally hit him. He had to lose 10 pounds. He had to do so in 72 hours. Given Leonard's superb physical condition and Duran's lack of it, Duran's chances of victory were reduced to microscopic, at best. When Duran's entourage took over to "help" him reduce weight on Friday, they were all but returning the belt to Leonard's waist and restoring the crown to his head.
Convinced by a member of his entourage that he had to rid himself of water weight, Duran took a diuretic — given to him by another entourage member — on Friday. Within a short while, Duran's rocket scientist buddies had him believing that it stands to reason the more diuretics one takes, the more water — and more weight — one can lose. With that ingenious thinking and logic, Duran began popping one diuretic after another.
If that wasn't bad enough, yet another Duran lackey, undoubtedly a nutritional consultant to dozens of major corporations, world leaders and top athletes, suggested to Duran that he refrain from eating anything until after Monday morning's weigh-in. You read it right. Monday morning. Seventy-two hours of eating nothing! This genius reasoned to Duran that he was in great shape and that taking off 10 pounds over the weekend would do his body no harm. Duran was told that not only would fasting help him lose weight, but cleanse his body, as well.
"I wanted to kick each one of their asses," said Brown. "My one real regret is that I didn't, and I should have!"
Duran questioned the intelligence of such a plan, but realized, short of having a leg amputated, 10 pounds would not melt off over the weekend. Not losing those 10 pounds, not making the welterweight limit of 147, would mean forfeiture of the WBC title. The rules were simple: If Duran came in overweight, the fight would still go on. A Leonard victory would make Leonard the champion once again. However, if an overweight Duran won, the WBC would declare the title vacant. Duran had to lose the 10 pounds. He was in a situation and in a place he had never been in before. Duran was trapped in a corner.
Friday dissolved into Saturday and all Duran ate was a boxful of diuretics. As Saturday melted away, so did Duran's pounds. Nobody knows for sure, but Ray Arcel believed that when Duran removed his posterior from his toilet before retiring to sleep on Saturday night, he weighed 151 pounds. In one day had had lost six pounds!
Sunday was a strange day. For each man, training camp was over. For Duran, it may have been over before it ever started. I will always consider that unfortunate, because with the physical and mental condition Leonard was in the following day, he deserved to have a real challenge –like he had back on June 20 — from Duran.
Shortly before noon on Sunday, I was walking through the hotel, looking for fashion model Christie Brinkley, whom I had assigned to shoot photos for Ring Magazine. As I turned the corner and started down a long corridor, I saw the doors at the end of the corridor swing open. An army of men — perhaps 40 — exploded through the doors in my direction. Roberto Duran led the army.
I had first met him in 1975, during one of his training sessions in Gleason's Gym, which was then on 30th Street and 8th Avenue in Manhattan. He had given me at least one dozen interviews since then. During one, in a limousine in 1979 in Manhattan, he said, in English and with very little difficulty, "You are good to me. You are my friend. I would like for you to call me 'Cholo.'" That was his nickname, used only by his closest friends. I felt honored he wanted me to call him "Cholo."
Duran knew me instantly. He smiled. I smiled.
"Cholo, mi amigo," I said, as the champ was no more than 10 feet away. I extended my hand in friendship. So did he. But as he did, and as we were about to shake hands, a member of his entourage rushed forward, as if I was about to assassinate Duran. I never saw him coming until it was too late. With a karate-like blow, he clubbed my right arm a few inches above the wrist.
Instinctively, I grabbed my right arm, doubling over in agony. Pain rifled through my body. I was sure my arm was broken. A nauseous feeling came over me and I started to get dizzy. Through my pain, I remember seeing Duran spin and fire a right cross at my assailant. CRACK! The punch slammed against the side of the hoodlum's chin. He went down, unconscious before he hit the floor. The punch didn't do anything to remove my pain or dizziness or nausea, however. I continued to hold my arm. I held it and I cursed.
"My friend, are you okay?" asked Duran. "I am sorry. I am very sorry." He then sent for some ice. I sat on the floor against a wall and Duran sat down next to me, asking to see my arm. I held it out for him to see, as if he were Dr. Duran. He pressed it lightly with his thumb. I winced.
"It is not broken," he said. "Ice will make it feel better." He then got up and walked over to his kayoed opponent, who was just coming out of his Duran-induced sleep. He grabbed a soda out of the hand of a camp member, then proceeded to pour it on the thug. He yelled at him in Spanish, kicked him in the shoulder, then yelled at him some more. Then he came back to apologize to me one more time. The ice then arrived, which I applied immediately to my throbbing arm. Duran helped me up and gave me a pat on the back. I took a deep breath, then thanked him for his concern. I also told him, "I'd get rid of that animal if I were you!" Duran nodded. "He's malo. Muy malo!" With that, Duran resumed his walk. I went back to my room, wrapped my arm in ice and went to sleep.
By late afternoon, my arm felt a lot better, though it still hurt a lot. Hungry, I left the room and headed to the atrium dining area. As I got down there, I saw Duran and his wife, Felicidad, walking out of the Hyatt with perhaps one dozen entourage members. As they were leaving, they encountered the smaller entourage of Leonard, who was accompanied by his wife, Juanita. Leonard looked at Duran, but did so without evil intent, without animosity in his eyes. Duran looked back, and one could see the fire raging in his eyes. Leonard smiled a half smile and nodded respectfully at the champion. Duran turned away. The wives looked each other up and down. Juanita smiled at Felicidad and waved. Felicidad didn't break stride, nor did she take her eyes off Juanita as both women stayed at their husband's side.
"I felt real uncomfortable," recalled Juanita. "The few moments we were in each other's presence seemed like hours. She gave me a look that could have melted a stone, had she stared long enough!"
As Juanita waved, Felicidad raised her left arm. However, a wave was not attached to the end of her arm. A tightly-balled fist was. Then, up shot Felicidad's left middle finger. Juanita's eyes almost popped out of her head.
"Yeh, you too!" muttered Juanita. Then, turning to her husband, she asked, "How'd ya' like to do me a favor?"
"What's that?" asked Ray.
"Kick his butt! Kick it good!"
* * * * *
The weigh-in was held at noon on Monday, in a large conference room in the Hyatt. Despite the room's size, it looked like Midtown Manhattan at rush hour. Conspicuous were Don King, junior welterweight contender Aaron "The Hawk" Pryor, my boss — Bert "The Hat" Sugar — and Christie Brinkley.
I received a wake-up call at 7:30 a.m. In the next bed, Bert Sugar didn't budge. Ilaid in bed for awhile, going over the proofs of the following month's Ring Magazine. Then I reached for the phone to call Christie, to see if she wanted to have breakfast. It rang only once.
"Hi, Randy!" said the blonde beauty. "Is it fight time yet?"
"How'd you know it was me?" I asked.
"I'm excited about this fight," Brinkley said. "There's one person I know who's more excited to see it, and that's you. I'd be real surprised if you were still sleeping. What time is the weigh-in?"
"Noon," I answered. "But it's gonna' be a zoo in there. So is the atrium breakfast area. I'm gonna' shower, throw on a sweatsuit and head over to your room. Wanna' have breakfast in a half hour or so?"
"I'd love to, but I just can't," apologized Brinkley. "I've got a problem here that's going to take some time for me to figure out."
"What kind of problem?" I asked. "Can I help?"
"I don't think so," said Brinkley. "My problem is that I'm undecided what to wear for tonight. I have two dresses, and I'm not sure which one to wear."
"Here's a suggestion," I said. "I'll come over and you'll model each one for me. You'll make up your mind, then we'll have breakfast."
"Okay," she said. "Come on over." You've never seen a human move as fast as I moved at that moment.
Then, from the next bed came grumbling.
"Gimme' a break! Can't a guy get any sleep around here?" growled Sugar, whose ego was a bit dented that it was me — not him — who got the world's most famous fashion model to photograph the fight for us.
"Get up, Bert!" I yelled. "Let's get ready for breakfast."
He just moaned and pulled the covers over his head. I switched on the television and turned up the volume. Then I headed into the shower. It wasn't more than two minutes when I heard, through the running water in the shower, "SON OF A BITCH! I DON'T WANT THE TELEVISION ON. I WANT QUIET. I WANNA' SLEEP. BUT, NO, I'VE GOTTA' BE IN A ROOM WITH A GUY WHO'S A FREAKIN' ROOSTER AND GETS UP AT THE CRACK OF DAWN…"
I finished my shower and got dressed. Bert was sitting on the end of his bed. He was more asleep than awake. As I walked to the door to the hallway, I said, "Good to see you, Bert. Aren't you glad I woke you?" He just looked at me through bleary eyes. As I walked out the door, I said, "There's nothing like waking up early! Now you've got the day in front of you!" A pillow came flying in my direction.
Christie answered the knock at her door. She wore a white terrycloth bathrobe and had nothing on her feet. It was the first time I had ever seen her without any…makeup.
"Don't look at me," she groaned, covering her face with her hands. This "perfect 10," this All-American heartthrob, was feeling unsure of herself and less than perfect. I had to laugh. At worst, she was a 9.5. I stepped into her room. Inside, she introduced me to a French journalist who was doing a story on Brinkley photographing the fight.
"We need a man's opinion," said Christie, "as to which one of two dresses I should wear. One is gold, the other is silver. Both are made of paper.
"Paper??!!"
"That's right," she said. "Take a look."
She walked into the bathroom and closed the door. In a moment she came out, wearing a shining, magnificent silver paper dress. She walked over to me and turned around.
"Zip me up, please."
I swallowed hard.
"Geez," I thought. "Most men would kill to be standing here like this. Savor the moment." I did. I zipped her up. Slowly! When I was done, she turned around and said, "Okay, take a look. What do you think?"
For the first time in my life, I became a stutterer.
"I, uh, I, I, I, uh, I think it's great!"
"Okay," said Brinkley. "Unzip me and I'll go get into the gold dress." She turned around. Zzzzzzip. She headed to the bathroom. A few moments later she emerged, wearing the same style dress. This time it was gold. Again, I zipped her up. Again, she turned around and asked my opinion.
"You look great in both of them, Christie," I said. I wasn't telling her anything she didn't already know.
"Thanks, Rand. You're a big help." She looked at the French journalist, who shrugged.
"The gold one," I said. "You look great in both of them, but I think the lights will play better off the gold one tonight at ringside. Go with the gold one." I couldn't believe I was giving my opinion to perhaps the most beautiful woman in the world on what dress she should wear. But I did like the gold one better, and told her so.
Brinkley's face lit up.
"Do you really think I look better in this one? She asked.
I nodded. The French journalist nodded, too. My approval earned me a kiss on the cheek.
"Now for the shoes," Brinkley said. "I have several…" I cut her off.
"You're on your own with the shoes. I'm out of here. I need breakfast. I'll see you later."
It was close to 9:00 a.m. As I approached the atrium, the smell of freshly brewed coffee and breakfast permeated the air. Many of the people in and around the breakfast area wore slits for eyes on their tired faces, as they had gotten in only a few hours earlier after a night of shopping, partying and carousing in the French Quarter, which was only a few blocks from the hotel.
Halfway through breakfast, I was joined by Bert, Christie (who had decided what shoes to wear) and New York Daily News columnist Dick Young. We were done with breakfast in a relatively short while, then took a longer while to schmooze (I just love that word!). Finally, it was time to head to the weigh-in room. There, a special podium was set up to accommodate the battery of television cameras on hand to record the event.
Leonard and his entourage were right on time. He smiled for the cameramen and warmly greeted reporters. I walked over to him and shook his hand.
"A few more hours, Ray," I said. He nodded.
"A few more hours," he repeated. "I've never wanted a fight so bad as I want this one."
Just then, a loud noise came cascading down the hallway and into the weigh-in room. An elevator door had just opened. Stepping out of the packed car was the champion, along with no less than 15 entourage members. Almost simultaneously, another elevator arrived, dumping off another carload of "Duran's Derelicts."
With the arrival of the champion, WBC officials moved over to the scale, which rested on a makeshift stage in the back of the room. An affirmative nod from a WBC official brought both boxers to the scale and a hush to the room.
"First on the scale," said a publicist into a loudspeaker, "challenger Sugar Ray Leonard."
Leonard peeled off his sweatsuit,leaving on only a pair of running shorts. There was no question about his condition. His stomach was flat and hard. His chest was "cut" and highly-definitioned. His arms displayed long and powerful, but not over-developed, muscles.
He removed his sneakers and stepped on the scale. For his last fight — the loss to Duran — he weighed 145 pounds, one-quarter pound less than Duran.
A member of the Louisiana State Athletic Commission moved the weight to 147 pounds. A smile crossed Leonard's face when he saw that was too heavy. The commissioner made the adjustment.
"Sugar Ray Leonard…One hundred forty six pounds!' he said into a microphone. A cheer went up from Leonard's supporters. He stepped off the scale, eyeballing Duran as he did.
"Next up…the welterweight champion of the world, 'Manos de Piedra,' Roberto Duran," bellowed the publicist.
Duran removed his warmup suit. It was a different body than the one he wore five months earlier in Montreal. Gone was the flat, hard stomach. Gone was muscle definition and body tone. But he had beaten Leonard once and was champion of the world. Nobody seemed to notice that this man only resembled Roberto Duran.
Stripping down to a pair of red bikini briefs, Duran stepped on the scale. Freddie Brown looked down from the stage at me, then raised his right hand to chest level. His showed me his fingers. They were crossed.
The scale was set to 147 pounds. As Duran stepped on, the balancing arm, in what must have seemed an eternity to the Duran camp, hesitated. Then it fell. One forty-seven was too much. A glance was taken and a slight adjustment made. The came the announcement.
"Roberto Duran…one hundred forty six pounds!"
He had done it. A thunderous cheer went up from the champion's army of supporters. I was standing no more than five feet away from Duran. Next to me was Christie Brinkley, who was snapping one photo after another, along with Bert Sugar, who had maneuvered his way to the scale after playing the room, distributing Ring magazines and Ring hats to the likes of junior welterweight contender Aaron Pryor and other boxing celebrities. We were among the few who saw — or paid attention to — what happened next.
As Duran triumphantly stepped off the scale, celebrating a moral victory over his weight, an entourage member tossed him a grapefruit. I will never forget the scene which followed.
Duran — a very hungry, dehydrated Duran — grabbed the grapefruit out of the air as if catching a baseball. Then, as if the grapefruit was an apple, Duran bit through its bitter, yellow skin. He ripped off a big chunk and swallowed it. Another big bite followed. The juice of the fruit spilled down his chin, but Duran just backhanded it away and took another bite. Within one minute, Duran had consumed the grapefruit — skin, pits and all! Another grapefruit followed. For this one, Duran wasn't as animlaistic. He actually ripped away some of the skin! A cup of hot broth was then handed to him. The starving welterweight champion drank it down as fast as he could. From there, Duran headed into the atrium dining area to down his first meal in two-and-one-half days. I was right behind him.
Duran's meal had already been ordered for him, so he didn't have to wait long before it arrived. I was at the next table. Never before — or since — have I seen such a ravenous display of eating.
A 16-ounce steak, along with a steaming baked potato, was put before the champion, along with a pitcher of grapefruit juice. Duran proceeded to cut off big hunks of sizzling steak and shove them into his mouth. The meat was so hot it burned his mouth, so he began washing it down — unchewed — with big gulps of fruit juice. Then he slit open the baked potato, quartered it and shoved that, too, burning hot, into his mouth. More fruit juice was required to cool his burning palate. When he was done with the steak and potato, Duran consumed a large salad. Naturally, he washed the salad down with a few more glasses of fruit juice. Then, astoundingly, incredibly, unbelievably…Duran ordered another 16-ounce steak, another baked potato and some more fruit juice. A lot more fruit juice.
As Duran gorged himself, I slowly ate my meal, finding it so hard to understand how a boxer — especially a world champion — could sit there and do what he was doing. And why. Of course, I, along with everybody else, had no idea what was going on inside Duran's mind, no idea that we were less than 12 hours away from sitting in on something quite the opposite of Duran-Leonard I.
* * * * *
There are several stories as to what transpired during the rest of the morning and afternoon. My version comes from Ray Arcel, Freddie Brown and Luis Henriquez. Their stories jive with one told to me in 1985 by none other than Roberto Duran.
Apparently, the two meals, which would have satisfied Godzilla's hunger, also satisfied Duran's. Contented as a bear heading into hibernation, Duran and his entourage took off for a walk. He walked for about 30 minutes, then said he was tired (a full belly will do it all the time!) And headed back to his room, where he stayed until it was time to leave the hotel and take the 200-yard walk to the Superdome.
Through the afternoon, Duran did nothing but relax in his room and drink orange juice. Just what his stomach needed! Then came the coup de grace. At approximately 4:40 p.m., Duran was hungry again. In went the call to room service. About 30 minutes later, Duran's meal was delivered to him: A 16-ounce steak, a baked potato, salad and juice. Lots of juice!
As recently as the late 1960's, athletic trainers believed that a large, juicy steak was just what an athlete needs for energy on the day of an event. Studies have since shown that belief to be false. If anything, beef may actually impair an athlete's performance, as it is a "heavy" food and forces the body to work hard to break it down and digest it. Many forms of meat stay in the body for five days after ingestion. So here was Roberto Duran, eating 48 ounces of beef in the 12 hours before going out to defend his title, with 16 of those ounces consumed only five hours before fight time.
Knowing all these facts leads us to a simple diagnosis as to what was wrong with Duran — aside from Sugar Ray Leonard — that clear, beautiful night in New Orleans.
With all the beef in him, with Heaven-knows-how-much fruit juice (citrus acid) in him, with a complete grapefruit (remember, he ate it skin, pits and all!) And half of another in him, with a weekend of starving himself and a weekend of taking diuretics, Roberto Duran had prepared himself, not for a 15-round boxing match, but for a night to be spent in the bathroom.
He had given himself the All-American bellyache!
* * * * *
Despite the fact that the first Duran-Leonard encounter turned into a classic, a disappointing crowd of 25,070 — some 20,000 less than hoped for and 55,000 less than capacity — scattered themselves around the mammoth Superdome.
As both fighters entered the ring –first Leonard, then Duran — they did so to applause that seemed to be even. For Duran, that was as close as he got to victory.
Beginning with the Panamanian national anthem, Duran was not in the fight. When the long, drawn-out version of the champion's anthem was completed by a voiceless singer who made me pray for temporary deafness, up stepped Leonard's namesake — Ray Charles — who proceeded tobelt out the greatest, most spine-tingling rendition of "God Bless America" I have ever heard.
Then, referee Octavio Meyran called each boxer to the center of the ring. Angelo Dundee and Janks Morton accompanied Leonard. Ray Arcel and Luis Spada accompanied Duran. The major staredown that was expected never occurred. While Duran glared at Leonard — the man he called a "clown" and the man he had come to manufacture an intense dislike for — the ex-champion merely kept his head lowered and listened as Meyran spoke. When the instructions ended, each man returned to his corner to await the opening bell.
Both men looked eager and determined to get at the other. Nobody, including Duran, had any idea what was to happen 30 minutes and 44 seconds later. Of that, I am sure.
In the first fight, Leonard did not utilize one of his greatest assets — speed. In the rematch, he did. Leonard has told me that a boxer should always try and do the opposite of what his opponent is trying to do. In the first fight, Leonard did not practice his preachings. When Duran looked to brawl, Leonard obliged him. And when the Panamanian-a vastly underrated boxer-began jabbing, moving and slipping punches, Leonard did the same. In the rematch, however, it wasn't just a different Roberto Duran. It was also a different Sugar Ray Leonard. Filled with all of the confidence lacking in Montreal, Leonard was ready for 15 rounds of fast-paced fistic mayhem. Duran wasn't.
With the opening bell only a few seconds away, the prettiest ringside photographer in the history of boxing — Christie Brinkley — looked over her left shoulder at me and winked. She could have been wearing a potato sack and attracted just as much attention and adoration. I gave her a thumbs up and mouthed "Good luck."
As the two boxers moved to the center of the ring, Duran offered to touch gloves with Leonard. Remembering Montreal, however, and how Duran scornfully brushed him away at the end of the 15th round, Leonard refused.
For several seconds, Leonard and Duran studied each other. Then, as Duran charged forward, Leonard landed a jab to his nose and slid away. A few moments later, as Duran again attempted to bull his way in, Leonard bounced a right lead off the champion's head. The punch stopped Duran in his tracks, but only for a moment. He pressed forward, desperately trying to get Leonard to mix it up. Leonard would have none of it. Two rapid-fire jabs found the nose of Duran, who then slipped underneath the left and fired a right into Leonard's side. As it landed, Duran smiled, as if to tell Leonard, "There's more where that came from." Leonard did not smile back. He merely popped Duran with two stiff jabs and danced away.
Leonard had things his way in round two. For much of the round, his swift movements made Duran miss. Badly. I don't ever remember Duran being so off target. Whenever Duran was able to get close, Leonard pulled the trigger on a burst of punches. Then he'd tie the champion up, nullify his great in-fighting skills, pull back, paint Duran's face with a few hard jabs and move in again.
Pain, anger and total frustration were not yet evident on Duran's face or in his eyes. What he was undoubtedly starting to feel, he did a masterful job at hiding, if only for a few rounds.
Duran came out strong in round three, hoping his pressure would take him within range often enough to hurt Leonard and slow him down. On several occasions, Leonard found himself backed against the ropes with Duran on his chest. Unlike the first encounter, when he obliged Duran in one slugfest after another, Leonard refused to vacation on the ropes with Duran breathing all over him. A quick one-two would catch the champion coming in and, presto, Leonard was gone. With every passing second, Leonard's confidence grew. On one occasion in round three he laughed at Duran. On another, he stuck his tongue out. On that occasion, Duran caught him with a right to the face. But Leonard shook his head, as if to tell Duran "It didn't hurt."
Leonard was now having fun. The ease with which he was avoiding Duran's blows was building his confidence — and draining Duran's. The ex-champion was so confident that he started the fourth round by taking the fight right to Duran. Midway through the round — which Leonard was winning by beating Duran at his own game — Leonard went back on his toes and proceeded to outbox the sluggish champion.
Sitting with Bert Sugar and me at ringside was one of Bert's financial partners at Ring Magazine, Dave DeBusschere, the ex-New York Knick star who passed away in 2003. DeBusschere did not have a ringside press pass, but I helped him gain access by handing my pass to him over the fence set up around the working press area. What a mistake! DeBusschere was loud and drunk, not necessarily in that order. Banging on the working press table, he shouted, over and over, "LET'S GO, SUGAR RAY!
LET'S GO, SUGAR RAY!" This had been going on since the first round. Despite the constant appeals by Bert and me for him to "cool it!" and despite the fact he was upsetting and disturbing all of our colleagues around us, DeBusschere kept up a loud, steady chant of "LET'S GO, SUGAR RAY!" His ringside rooting ended after the fourth round, when Sugar…Bert, not Ray!…pointed beyond the fence and said, "That's the rooting section. This is the press section. Go out there and root. GO!"
DeBusschere looked stunned.
"OUT!" Sugar demanded.
I looked at DeBusschere and smiled.
"Bye, Dave," I said, waving. "See ya' later."
The basketball Hall-of-Famer looked like a puppy dog who had just gotten smacked across the snoot with a rolled-up newspaper. And, just like that puppy dog, DeBusschere left, with head hung low and tail between his legs.
As DeBusschere tried to find a new seat, Duran tried to find something which would slow Leonard down. Nothing worked. Leonard was too strong, too quick and too prepared. However, the warrior in Duran was not beaten. Not yet, anyway. He continued to try and make a street fight out of it. Leonard would have no part of it, and tied Duran in knots whenever he worked his way inside.
Following the fifth round, it was not evident to anyone that Duran was less than three full rounds away from exploding his macho image. One photographer, however, was astute and sharp enough to take a picture of an ice pack being applied to Duran's stomach as he sat on his stool between rounds. It was the only known picture of aid being given to Duran to help alleviate stomach cramps. The photographer was Christie Brinkley, and her photo ran in Bert Sugar's story the following month in Ring Magazine.
Duran emptied whatever was left in his tank in the sixth round. He desperately pursued Leonard, but his failing, tired legs could not cope with Leonard's dazzling speed.
Bullies like to be in command at all times. In the ring, Duran always has been a bully. Now, for the first time in his life — in the ring or anywhere else — Duran was being outhustled, outsmarted and outfought. Mentally, he began to come unglued. Leonard knew it.
In the seventh round, Leonard went from being a matador to being a showman — a taunting, confident, brash showman. He did the "Ali Shuffle." He stuck his chin out for Duran, then pulled it away when Duran fired at it. He also wound up his right arm in windmill fashion, and, as Duran stood, transfixed, nailed the champion with a left to the face. It wasn't the first time in his career that an opponent tried to humiliate him (Edwin Viruet did it in 1975 and again in 1977). But it was the first time an opponent was able to do it and get away without being punished. Duran was mentally and physically duller than he had ever been. Leonard was as razor sharp and laser quick as anybody had ever seen him.
More frustration followed for Duran in the eighth round. When he threw punches, he only hit air. On the few occasions he did land on Leonard, the ex-and-future welterweight king returned the fire, countering Duran with bursts of punches.
I'll always believe that if Leonard had stood his ground in this fight, just as he had done in Montreal, Duran would have fought back. He would have fought hard. He would have lost, probably on a knockout or TKO, but there would have been no quitting. On the outside, he was racked with the pain of Leonard's constant rhythm of leather against his body. There was also the ripping, shredding, tearing humiliation Leonard was putting his ego through. Inside, there was the pain of poor physical preparation. His legs felt as if they had been unscrewed and filled with liquid lead. His stomach felt as if dynamite was exploding inside of it. Every person has his own threshold and tolerance of pain, be it physical or mental pain. Duran reached his limit at 2:44 of the eighth round.
Running into punch after punch from Leonard, and with an arsenal that had run out of ammunition, Duran turned his back on Leonard after taking a left-right-left combo. He threw his right hand in an upward motion. The gesture said, "To hell with this! Get lost!" For an instant…only an instant…Leonard seemed unsure what to do. Then, he did what Duran would have done to him had the situation been reversed. He attacked. He dug a hard right to the body and a left to Duran's back as the Panamanian, who was heading to his corner, covered up. Referee Octavio Meyran, as confused as was everyone else, quickly moved in and told Duran, "Box!" Duran again waved his right hand.
"NO MAS! NO PELEA MAS!" ("No more! No more boxing!") he said to Meyran. At this point, most of the ringside press was wondering aloud, "What the hell is Duran doing?"
"Bert, he's quitting!" I yelled, as dozens of members of the working press were now on their feet in disbelief.
Leonard ran to a neutral corner and leaped upon the second strand of ropes, holding his hands triumphantly aloft. Still, many in the crowd — press included — did not understand what was happening. I did. I grabbed my papers and with a "See ya' later!" to Bert, bolted out of the arena. My destination: Roberto Duran's dressing room. I had hoped to beat everyone back there, and, in the bedlam that would follow, be able to blend amongst the entourage in his dressing room. My hunch worked.
Standing guard at Duran's dressing room door was a brawny member of his entourage who had assisted me the day before when one of Duran's thugs had tried to separate my arm from my body. I had seen him later in the day and handed him a Ring Magazine and a Ring hat, which hewas wearing. He recognized me and allowed me in. I then sat down behind a massage table out of view.
About one minute later came a thunderous noise from down the hall. Duran and his entourage were on their way. The door to the dressing room crashed open and in they poured. There were perhaps two dozen people in the room when the door was shut. I got up and blended myself with the group. Some were yelling. Some were crying. Suddenly, a voice rang out.
"SILENCIO!"
It was the voice of Carlos Eleta.
"Explanado tu actiones!" ("Explain your actions!") he said to Duran.
As the gauze and tape were being cut off his hands, Duran gestured to his stomach. He talked to Eleta in Spanish and very fast. I was able to pick out words and phrases such as "No bueno" ("Not good") and "muy enfermo" ("very sick").
Suddenly, Duran moaned. Still wearing the tape and gauze on one hand, he bolted towards the bathroom. Seconds later, he could be heard relieving himself. It sounded like an inflated balloon being released across a room. Perhaps two minutes later, Duran emerged from the bathroom. He was smiling. If, at that moment, the gloves could have been put back on and the fight resumed, I am sure he would have gone back out.
A pounding on the dressing room door shattered the silence of the room.
"This is the press. Let us in." BOOM! BOOM! BOOM! "Come out here and talk to us." BOOM! BOOM! BOOM! "Open up!" BOOM! BOOM! BOOM! Eleta motioned to Luis Henriquez, who headed for the door. Henriquez told the media to wait a few minutes, that Duran would talk to all of them. At that point, I left the room. Upon leaving, a reporter asked me, "How did you get in the dressing room?" I just smiled and said, "You gotta' learn to be quick!" Another asked me, "What's Duran doing? What's going on in there?"
"A lot of shit is going down in there!" I said, and kept the story to myself. Until now.
The next morning, a post-fight press conference was held. Leonard and his camp were there. From the Duran camp, only Carlos Eleta, Luis Henriquez, Luis Spada, Ray Arcel and two or three hangers on showed up. Duran could not be there, because, at around 4:00 a.m. he awoke with severe stomach cramps and was rushed to a local hospital. He was diagnosed as having nothing more than the All-American bellyache we discussed earlier, but was kept for observation through the remainder of the morning. Also missing from the Duran camp was Freddie Brown, who was too devastated — not by the loss, but by Duran quitting — to face the media.
Following the press conference, I rushed off to the airport to catch a late-morning flight back to New York. Bert Sugar stayed to catch any last-minute "dirt" and information. As I made my way down the aisle, glancing at my ticket then looking up to locate my seat, I could only think of what the great Roberto Duran did only slightly over 12 hours earlier. He quit! He turned his back on Sugar Ray Leonard and he quit!
Then, I saw my seat. Because I had switched flights only three days earlier, the best seat I could be given was a middle seat. A dreaded, cramped, squashed, uncomfortable middle seat. A middle-aged man on the aisle stood up to allow me to squeeze into my seat. As I was moving into my seat, I looked at the passenger sitting next to the window. My eyes nearly popped out of my head. It was Freddie Brown. He looked worn and tired. His eyes were swollen. It was obvious he had been crying all night. Yet, he forced a smile when he saw me.
"Hi, kid," he said in his raspy, crotchety, stereotypical voice, which was barely audible.
"Hi Freddie, how're ya' doin'?" I asked, patting his left hand.
"Ahh!" he moaned, shaking his head slowly and waving his right hand in disgust.
"I'm troo wit dis' lousy business," he said. "I don't want nuttin' to do wit' it no more. I've had it."
Not knowing what to say, I patted his hand one more time. Then, he put his head back on his seat and stared at the ceiling. Almost catatonic, he remained in that position — through taxiing and takeoff — for close to 30 minutes. We were airborne for perhaps 15 minutes when Freddie turned to me and started speaking.
"I can't believe Duran quit," said Brown. "'Dis guy was a fighter, a great fighter. I worked wit' 'dem all…Benny Leonard, Rocky Marciano, all of 'em. Duran was 'da greatest. Do ya' know what he did last night, kid? Do you?"
I wasn't sure Freddie was actually looking for an answer, but I hesitatingly gave him one.
"Yeh, Freddie," I said. "He quit."
The old trainers nostrils of his mashed nose flared and his eyes showed more fire than Duran's had the night before.
"QUIT?" roared Brown, waking the passenger on my left and causing the passengers several rows in front of and behind us to glance our way.
"QUIT? 'Dat sonuvabitch did more 'den quit. He broke my heart. He broke my fuckin' heart. Why?" Then he put his both hands to his face and cried uncontrollably. I put my right arm around his shoulders and held the legendary trainer as he cried himself to sleep on my right shoulder. As he slept, my eyes wandered around the plane, coming to a stop when they glanced at the seat sign across the aisle from me. They were seats 8ABC. We were in 8DEF. Ironically, Freddie was in seat 8D. D, as in Duran, 8 as in the round he quit against Leonard.
Freddie Brown wasn't kidding when he said his heart was broken. For the next several months, he did little more than stay in his Bronx apartment. He never trained another fighter, rarely went to the gym and turned down virtually every interview request. I may have been the last journalist to speak to him, interviewing him about his recollections of the "No Mas" fight. He told me he had no more desire to live. He meant it. He died a few days later.
The April 1981 issue of KO Magazine featured a story "Why Roberto Duran Quit in New Orleans."
"Sugar Sparkles, Stone Crumbles," was the headline in the February 1981 issue of Boxing Digest.
Bert Sugar's story in the February 1981 issue of The Ring was "Leonard-Duran: What Really Happened."
What really did happen? Why did Duran tell Leonard — and the world — to "kiss off" that night in New Orleans? Why did Duran — who, as a pre-teen in Panama, fought hour-long battles against teenagers and men for the "rights" to a street corner to shine shoes and sell newspapers — turn his back on the legend he was supposed to be and disgrace himself with the utterance of but two little words? "No Mas."
Duran has told many people many different stories. He has talked about having had severe cramps and he has denied having cramps. He has told some reporters that his family had received death threats and to other reporters he has said that stories of death threats are preposterous. He has told many others that he was just frustrated and still others that he thought Leonard, with his constant movement and taunting, was not fighting like a man, so he decided to quit rather than chase "a coward." He also has said that his preparation for the bout was so poor that he came into the ring with nothing to offer Leonard. In June of 1981, while training for his comeback, he admitted to me that he used diuretics in New Orleans. To many others who have questioned him, he has also vehemently denied taking diuretics.
"Duran is the Pete Rose of boxing," said Frank Bilovsky, a sportswriter for the Democrat & Chronicle in Rochester, New York. "You just can't believe the guy. You can't believe a word he says."
For as long as boxing lives, the rematch between Sugar Ray Leonard and Roberto Duran — the "No Mas Fight," as it will forever be called — will be discussed, analyzed disputed and argued over. Even the 1991 issue of The Ring — 10 years after the initial report of the fight — came out with "10 Years Later…What Roberto Duran Refuses to Reveal About 'No Mas.'"
Everybody will always have his or her own version of what happened in New Orleans, not the truth or the real story, though it may be. Only Duran knows the real story. Only Duran knows what he did and why he did it. That's why this chapter is called "No Mas": My Version.
I know what I saw and I believe the stories I heard from the principles, especially Ray Arcel and Freddie Brown. My version is over 20 years worth of listening, reading, watching, talking, investigating and interviewing all the parties involved. Despite his litany of stories, I believe what Duran has told me. His stories jive exactly with the stories told to me by Arcel and Brown.
There is no doubt in my mind that Roberto Duran's name belongs mentioned with the legendary names in boxing history. I feel the same about Sugar Ray Leonard, who lost only three fights — one to Roberto Duran.
When I think about the "No Mas Fight," though, I always feel a twinge of sadness. That's because from seeing all I saw from Leonard, I believe he would have won that night, regardless of what condition Duran came into the ring in. The Leonard of that night would have beaten the Duran who showed up in Montreal five months earlier.
In fact, I'll always believe that on November 25, 1980, Sugar Ray Leonard would have given any welterweight in history the ultimate challenge of his life. He deserved better than having his opponent say "No mas."
2004 Boxing Pound for Pound List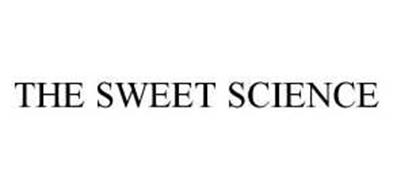 The final boxing pound-for-pound list of the year for 2004.
1. Bernard Hopkins: The top guy from beginning to end, Hopkins took care of Oscar De La Hoya with a body shot in the biggest fight of 2004. Now, he'll wait for Jermain Taylor to progress a little further, or he'll go the rematch route with Felix Trinidad. Either way, Hopkins stands to earn a lot of money in 2005 and extend that all-time middleweight reign.
2. Floyd Mayweather: How long has it been since we've seen Mayweather in a meaningful fight? Certainly not in 2004, when he outpointed the difficult DeMarcus Corley. He's slated for a January outing against a no-name. Enough stalling, already, "Pretty Boy". Fight someone we care about (preferably Kostya Tszyu), or you'll lose your #2 position sometime in 2005.
3. Felix Trinidad: "Tito" stormed back with a magnificent knockout of Ricardo Mayorga in 2004, and now hopes to capitalize on it with big money fights. He'd like nothing more than a rematch with his only conqueror, Hopkins, but he may also opt for old nemesis Oscar De La Hoya. Either way, Trinidad is sure to fight a big fight sometime in the coming year.
4. Kostya Tszyu: What a difference one fight makes. As recently as late October, the boxing world was wondering whether Tszyu was even serious about the sport anymore. We found out with a second round demolition of Sharmba Mitchell. And that made the junior welterweight division very attractive. Tszyu has several options now, including Arturo Gatti and Mayweather or even a hop up to welterweight to challenge Cory Spinks. Let's hope one of them happens in 2005.
5. Manny Pacquiao: Pacquiao fought twice in 2004, and what a fight the first one was. His thrilling war with Juan Manuel Marquez was the best brawl of the year, and there is a chance that the two rivals will go at it again in 2005. If not, Pacquiao has a list full of options: Marco Antonio Barrera, Erik Morales, etc. Pacquiao will fight one of them in the next year.
6. Marco Antonio Barrera: Another guy thought to be washed up when the year started, Barrera resurrected his career for the second time with a masterful victory over Paulie Ayala and a close decision over rival Erik Morales in another great fight. Barrera is obviously shooting for a return with Pacquiao, who decimated him in November 2003. Barrera says it was an off-night. Hopefully, we'll find out if that was the case.
7. Winky Wright: Winky entered the "superstar" realm in 2004 with a pair of decision victories over Shane Mosley. The first was very impressive, as Wright practically shut Mosley out. The second was closer, but proved once again that Winky was the superior fighter. He'd like a shot at Trinidad or Oscar De La Hoya, but neither will happen. He'd probably be best off shooting for a name like Fernando Vargas or Ricardo Mayorga.
8. Juan Manuel Marquez: After several years on the outside looking in, Marquez is finally in a position to make some money after his courageous performance against Pacquiao. He rose from three first-round knockdowns to wage the fight of his life in a fight that was ruled a draw. It would also be interesting to see Marquez against countrymen Barrera and Erik Morales.
9. Erik Morales: "El Terrible" fought another great fight against Barrera, but, again, it was in a losing cause. He has now lost two of three to his fierce rival, and probably wants nothing to do with him anymore. But, eventually, talk of Barrera-Morales 4 will come up again. In the meantime, Morales could shoot for Pacquiao or Marquez.
10. Glencoffe Johnson: The newest entry, Johnson pumped some life into boxing in 2004 with a pair of upsets of Roy Jones Jr. and Antonio Tarver. Now, he's set to make some really big money in rematches with either, or a shot at old conqueror Hopkins. Either way, Johnson is better than anyone imagined.
11. Jose Luis Castillo: Castillo made some comeback noise of his own in 2004, beating Juan Lazcano for his old vacant title and decisioning Joel Casamayor for another big win. He says he wants Kostya Tszyu next, and if that materializes, boxing fans will be in for a treat. If not, Castillo vs. Diego Corrales is a great fight.
12. Oscar De La Hoya: Hard to erase that picture of De La Hoya grimacing in agony courtesy of a Hopkins shot to the ribs, but the "Golden Boy" had no business fighting at 160 pounds. He should drop down to junior middle or even welterweight again if he has any hope of regaining his past form. But 2005 could be the final year for one of boxing's all-time great attractions.
On the brink: Antonio Tarver, Diego Corrales, James Toney
Heavyweight Joe Mesi Bringing Lawsuit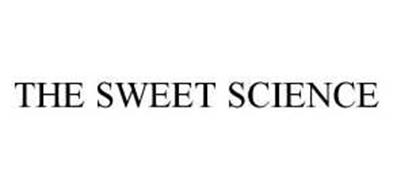 As reported by the Buffalo News, Joe Mesi is suing the New York State Athletic Commission and the MRI center that conducted tests on the heavyweight boxer after his bout with Vassiliy Jirov. Mesi reportedly suffered brain injuries in the Jirov bout, which has left his boxing status uncertain.
The lawsuit alleges Mesi's medical records were improperly released to the NYSAC. The records, the lawsuit goes on to allege, were then released to the media, prejudicing Mesi's right to have his status reviewed by the appropriate boxing authorities.
The lawsuit does not seek specific monetary damages, as the extent of damages will be affected by whether Mesi is able to resume his career as a leading heavyweight contender.
Mesi hopes to have his status reviewed by the Nevada State Athletic Commission within the coming month. The ruling of the NSAC promises to be key in whether Mesi will be able to resume his boxing career.
The Best in Chicago Boxing Returns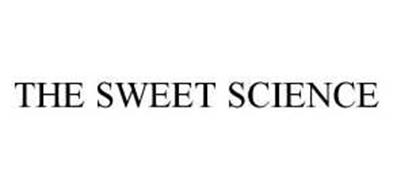 Dominic Pesoli's 8 Count Productions and Bob Arum's Top Rank Incorporated along with Miller Lite presents SOLO BOXEO DE MILLER, THE ARAGON RUMBLE, another installment of The Best in Chicago Boxing on Friday, January 14th, broadcast live internationally as part of Telefutura's Friday night professional boxing series.
The newly remodeled Aragon Ballroom is located at 1106 W. Lawrence Ave. near the corner of Lawrence and Broadway in Chicago's Uptown neighborhood and is easily accessible, just 4 blocks west of Lake Shore Drive and just 4 miles east of the Kennedy expressway. There are three large parking lots located within a 1/2 block of the Aragon Ballroom. Additionally, the Howard Street Blue Line stops just across the street. Doors will open at 6pm with the first bell at 7pm.
Headlining the action packed card is the American debut of super-bantamweight Ricardo "PIOLO" Castillo, 12-2 (6KO's) of Mexicali, Mexico as he squares off in a scheduled ten rounder against WBO Latino Champion, Edel Ruiz, 24-12-3 (13KO's) of Los Mochis, SI, Mexico. Castillo will be accompanied to the ring by his brother, World Lightweight Champion Jose Luis Castillo.
In the co-main event of the evening, one of Chicago's most popular fighters, middleweight "MACHO" Miguel Hernandez, 14-1 (9KO's), battles hard swinging local veteran "MARVELOUS" Shay Mobley, 7-4-1 (2KO's), of One In a Million Inc.in a scheduled eight rounder.
The huge undercard bouts include;
Carlos Molina vs TBA, six rounds, junior middleweights
Frankie Tafoya vs TBA, four rounds, featherweights
Ottu Holified vs. Allen Medina, four rounds, middleweights
Francisco Rodriguez vs. LaShaun Blair, four rounds, bantamweights
Rita Figueroa vs. Sarina Hayden, four rounds, junior welterweights
Said Dominic Pesoli, President of 8 Count Productions, "it was a terrific evening last month and our fans were thrilled to be at the Aragon to watch David, Speedy and Luciano. David Diaz's fight against Jaime Rangel was a fight people will talk about for a long time. Our commitment to our fans is to make every event of ours better than the last one. This main event is terrific, both guys are very tough Mexicans who won't take a step back.
The fans love Miguel and Mobley figures to be a very tough opponent. Him and David Estrada had a six round war last June at our show. And the undercard showcases a lot of new, younger talent that is coming out of Chicago right now. Tafoya and Holifield have both had very successful beginnings to their careers and Francisco Rodriguez comes with fantastic amateur credentials and David Diaz says he has all the talent to be a great pro."
"We've got big plans for 2005 and this show should take up right where last months show left off. The huge crowd loved the action last time and I'm sure they'll say the same thing this time."