Lennox Lewis Marched To The Beat of His Own Drummer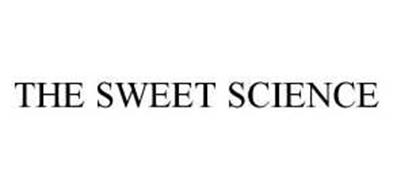 Lennox Lewis has always been difficult to figure out, as a boxer and as a man. While the paying public craves the intellectual certainty that comes with putting a label on an athlete who has been painted in broad black and white strokes, real life is more a canvas made up of infinite shades of grey. Lewis always defied easy categorization, perhaps explaining why it was hard for so many to truly embrace the dominant heavyweight of this generation.
He always marched to the beat of his own drummer, and it often left boxing fans disappointed. Between the ropes Lewis' rhythm often seemed to have more in common with the easy lull of a reggae beat than the menacing clatter of a military march. When spectators willed Lewis to use his imposing physical might to wreak vengeance on an opponent, Lewis often tended towards introspection — a tactician first and brawler only as a last resort.
Born in London to Jamaican parents, as his teenage years approached Lewis was taken to Canada by a single mother who wanted something better for her son. A foreign transplant in a southern Ontario town, the pattern was set early for the career of an athlete who never seemed to belong to anybody.
Though he learned to box in Kitchener, Ontario and won a gold medal for Canada in the Seoul Olympics, Canadians felt betrayed when Lewis chose to sign his first professional deal with pint-sized, English maverick, Frank Maloney. As the young heavyweight sailed back across the ocean to pursue his professional career, many Canadians waved good riddance. It mattered not that Maloney's offer was the only one that provided certain financial security to the single parent family. These were details irrelevant to the narrative spun on the sporting pages of tabloid newspapers.
As the trajectory of his career began to unfold, events did not follow the script that had been written by the money men. Until he disposed of Mike Tyson late in his career, Lewis was never truly embraced by the English. Compared to the beloved Frank Bruno, who was only too happy to play the part of the gregarious giant with whom microphones had a love affair, Lewis often seemed calculating, distant and aloof. In short, Lewis was not Frank Bruno and many in Great Britain never forgave him for it.
And in truth, it was never really on the cards that he would be embraced by the boxing fraternity in the USA, where most of his major bouts took place. Put simply, he wasn't an 'American' and the heavyweight title was an unofficial American institution. As the years rolled on Lewis, out of necessity, took to calling himself a "citizen of the world" when questioned about his true nationality.
Regardless of his origins, on his best nights it was impossible to overlook Lewis' sheer dominance. His gold medal winning Olympic performance against Riddick Bowe, when Lewis first truly burst onto the world stage, was a harbinger of what was to come, though few paid enough attention to take note.
Bowe schooled Lewis in the first round of the Olympic final, using his inside mastery to draw first blood. Sensing he was over-matched technically, his singlet stained with his own blood, Lewis raced across the ring as the bell rang for the second and through sheer physical dominance willed Bowe to submit. It was a performance that made a mockery of claims in years to come that Lewis lacked the heart and courage of a truly great champion.
With the news of his retirement still only days old, it is natural that the debate as to where Lewis fits in amongst the all time greats has intensified. Along with Rocky Marciano and Gene Tunney, he is only the 3rd heavyweight champion to retire, title intact. But where does the name Lennox Lewis fit in the list of all time greats, a lineage that stretches back to John L. Sullivan and includes the likes of Ali, Joe Louis, Marciano and Jack Johnson? It is not an easy question to answer.
Lewis' legacy will always be tainted by his only 2 losses, which came at the hands of comparative journeyman. Though in keeping with Lewis' enigmatic persona, perhaps the losses say as much about the man as his victories.
His first loss came at the hands of Oliver McCall, a physically strong, but uncelebrated former sparring partner to Mike Tyson who had an unhealthy relationship with illicit drugs. The night McCall beat Lewis to the punch with the leg-numbing right hand that ended Lewis's first title reign, it appeared that Lewis might be nothing more than a young pretender destined to never truly learn his craft.
But rather than deluding himself as so many had in the past after staring defeat square in the face, Lewis hired the man who had masterminded his downfall — Emanuel Steward. It was a master stroke by Lewis that demonstrated the strength of character and self-awareness that would always serve him well. In Lewis, Steward had a diamond in the rough, and though few believed him at the time, the man from the Kronk knew greatness was within their grasp.
There can be little doubt that Emanuel Steward turned Lennox Lewis' career around. Without Steward, Lewis would surely have never scaled anywhere near the heights to which he would eventually climb.
And rarely is it ever mentioned that the world probably may never have seen the best of Lennox Lewis. Though Lewis himself liked to compare himself to fine wine that just got better with age, the truth is that by the time Lewis became a master technician, his physical prime may have been close to receding. Starved of an elite trainer and top flight sparring through most of formative years as a boxer, Lewis was approaching 30 by the time Steward took to refining raw talent into a truly world class caliber package.
Still, there was plenty of time left for Lewis, under Steward's tutelage, to reach the peak of the mountain. The major victories early in Lewis' career – notably over Razor Ruddock and Frank Bruno – were a cocktail of technical naivety mixed with explosions of frightening physical power. Particularly against Ruddock, Lewis served notice that when the threat seemed greatest, he was at his most brutal. In the early hours of a London morning Ruddock entered the ring as a credible heavyweight contender and left, only minutes later, fumbling about for his senses after being chopped down by Lewis right hands.
It was a pattern that repeated itself 5 years later. Andrew Golota stepped through the Atlantic City ropes as possible heir apparent to the heavyweight throne, having effectively just ended Riddick Bowe's career after a pair of brutal contests. HBO had designs on Golota at the time as the possible future of the division. Feeling he had been disrespected by HBO, who Lewis believed was viewing him as a man on the way out, Lewis entered the ring bent on making a point. Lewis destroyed Golota within one round, serving notice he was still a major player in the division.
In some ways history repeated itself years later when Lewis exacted revenge on Hasim Rahman. Rahman had knocked out a complacent Lewis 7 months earlier to take the undisputed heavyweight title from Lewis. Again, the loss in Carnival City, South Africa may have said as much about Lewis as any of his victories.
Lewis believed he could not lose in South Africa, such was his superiority over the rest of the division, and his preparations had gone accordingly. It was a monumental miscalculation.
Momentarily separated from his senses and, for the time being, permanently separated from his heavyweight titles, Rahman chose to add insult to Lewis' injuries in the build up to the rematch. While much of the boxing press cast Rahman's jibes at Lewis and his sexuality as a breath of fresh air, the anger within Lewis seethed.
As Lewis claimed last week, the return bout with Rahman was his finest hour. "My best win has got to be Rahman because he disrespected me continually. It really ignited the spark in me to go in and unload, and brought that hunger back out in me."
In the rematch a focused Lewis disposed of Rahman with consummate ease. Lackadaisical and under prepared in the first fight, letter perfect and devastating in the rematch, it said so much about Lennox Lewis. Perhaps his greatness will always be open to question due to the lapses in concentration he could not resist, but on his night Lewis could have lived with any heavyweight the ring has ever seen.
Of course, where Lewis truly fits into history with fighters like Dempsey and Tunney, Louis and Schmeling, and Frazier and Ali can never be definitively answered, though it will surely be fuel for debates that take place in years to come in the trendiest uptown coffee shops, as well as the most wizened of old dives in forgotten about neighborhoods. Perhaps where Lewis fits in amongst the great heavyweights is a debate best left to the experts and charlatans alike.
One thing is clear. In the manner in which he conducted himself, respecting the sport that made him what he is, refusing to be seduced by the cancerous corruption that eats away at the boxing industry, in the way he faced defeat with honesty, and in trying to remember what it is to act with integrity, Lennox Lewis had few contemporary peers.
Lewis has said that he is retiring "out of respect for boxing," aware that he risks his legacy and what he stood for by fighting on when the sole motivation is now monetary gain. It is somehow ironic, then, somehow sad and somehow fitting that for so long the boxing fraternity did not respect Lewis.
But in a way it makes sense. Boxing is a sport that sometimes worries too much about things like legacy and too little about the here and now, too little about things like the fact many of its greatest practitioners are protagonists whose stories have endings which are poisoned by tragedy. It is human nature that the big picture often gets obscured by the action which is immediate. Even still, perhaps in boxing it happens too often.
This Friday past Lennox Lewis the boxer's story wound to its conclusion. It had a happy ending.
It was a story that was not always easy to decipher — sometimes it was characterized by complacency, at other times uncertainty. When mediocrity looked to be manifest, brilliance shone through, even moments of greatness. Sometimes it felt like a slow waltz, sometimes like jazz that seemed to be going nowhere. Unpredictably, it was often in those moments when the senses exploded and it seemed to defy anything that had gone before it, to resemble something that might be labeled greatness.
In the end it was a story made up of many shades of grey. In the end, it was a lot like life itself.
2004 Boxing Pound for Pound List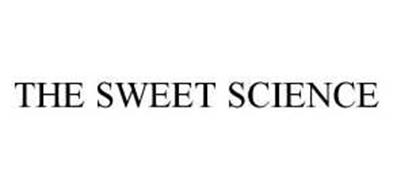 The final boxing pound-for-pound list of the year for 2004.
1. Bernard Hopkins: The top guy from beginning to end, Hopkins took care of Oscar De La Hoya with a body shot in the biggest fight of 2004. Now, he'll wait for Jermain Taylor to progress a little further, or he'll go the rematch route with Felix Trinidad. Either way, Hopkins stands to earn a lot of money in 2005 and extend that all-time middleweight reign.
2. Floyd Mayweather: How long has it been since we've seen Mayweather in a meaningful fight? Certainly not in 2004, when he outpointed the difficult DeMarcus Corley. He's slated for a January outing against a no-name. Enough stalling, already, "Pretty Boy". Fight someone we care about (preferably Kostya Tszyu), or you'll lose your #2 position sometime in 2005.
3. Felix Trinidad: "Tito" stormed back with a magnificent knockout of Ricardo Mayorga in 2004, and now hopes to capitalize on it with big money fights. He'd like nothing more than a rematch with his only conqueror, Hopkins, but he may also opt for old nemesis Oscar De La Hoya. Either way, Trinidad is sure to fight a big fight sometime in the coming year.
4. Kostya Tszyu: What a difference one fight makes. As recently as late October, the boxing world was wondering whether Tszyu was even serious about the sport anymore. We found out with a second round demolition of Sharmba Mitchell. And that made the junior welterweight division very attractive. Tszyu has several options now, including Arturo Gatti and Mayweather or even a hop up to welterweight to challenge Cory Spinks. Let's hope one of them happens in 2005.
5. Manny Pacquiao: Pacquiao fought twice in 2004, and what a fight the first one was. His thrilling war with Juan Manuel Marquez was the best brawl of the year, and there is a chance that the two rivals will go at it again in 2005. If not, Pacquiao has a list full of options: Marco Antonio Barrera, Erik Morales, etc. Pacquiao will fight one of them in the next year.
6. Marco Antonio Barrera: Another guy thought to be washed up when the year started, Barrera resurrected his career for the second time with a masterful victory over Paulie Ayala and a close decision over rival Erik Morales in another great fight. Barrera is obviously shooting for a return with Pacquiao, who decimated him in November 2003. Barrera says it was an off-night. Hopefully, we'll find out if that was the case.
7. Winky Wright: Winky entered the "superstar" realm in 2004 with a pair of decision victories over Shane Mosley. The first was very impressive, as Wright practically shut Mosley out. The second was closer, but proved once again that Winky was the superior fighter. He'd like a shot at Trinidad or Oscar De La Hoya, but neither will happen. He'd probably be best off shooting for a name like Fernando Vargas or Ricardo Mayorga.
8. Juan Manuel Marquez: After several years on the outside looking in, Marquez is finally in a position to make some money after his courageous performance against Pacquiao. He rose from three first-round knockdowns to wage the fight of his life in a fight that was ruled a draw. It would also be interesting to see Marquez against countrymen Barrera and Erik Morales.
9. Erik Morales: "El Terrible" fought another great fight against Barrera, but, again, it was in a losing cause. He has now lost two of three to his fierce rival, and probably wants nothing to do with him anymore. But, eventually, talk of Barrera-Morales 4 will come up again. In the meantime, Morales could shoot for Pacquiao or Marquez.
10. Glencoffe Johnson: The newest entry, Johnson pumped some life into boxing in 2004 with a pair of upsets of Roy Jones Jr. and Antonio Tarver. Now, he's set to make some really big money in rematches with either, or a shot at old conqueror Hopkins. Either way, Johnson is better than anyone imagined.
11. Jose Luis Castillo: Castillo made some comeback noise of his own in 2004, beating Juan Lazcano for his old vacant title and decisioning Joel Casamayor for another big win. He says he wants Kostya Tszyu next, and if that materializes, boxing fans will be in for a treat. If not, Castillo vs. Diego Corrales is a great fight.
12. Oscar De La Hoya: Hard to erase that picture of De La Hoya grimacing in agony courtesy of a Hopkins shot to the ribs, but the "Golden Boy" had no business fighting at 160 pounds. He should drop down to junior middle or even welterweight again if he has any hope of regaining his past form. But 2005 could be the final year for one of boxing's all-time great attractions.
On the brink: Antonio Tarver, Diego Corrales, James Toney
Heavyweight Joe Mesi Bringing Lawsuit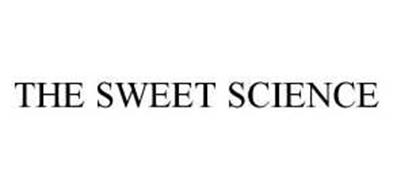 As reported by the Buffalo News, Joe Mesi is suing the New York State Athletic Commission and the MRI center that conducted tests on the heavyweight boxer after his bout with Vassiliy Jirov. Mesi reportedly suffered brain injuries in the Jirov bout, which has left his boxing status uncertain.
The lawsuit alleges Mesi's medical records were improperly released to the NYSAC. The records, the lawsuit goes on to allege, were then released to the media, prejudicing Mesi's right to have his status reviewed by the appropriate boxing authorities.
The lawsuit does not seek specific monetary damages, as the extent of damages will be affected by whether Mesi is able to resume his career as a leading heavyweight contender.
Mesi hopes to have his status reviewed by the Nevada State Athletic Commission within the coming month. The ruling of the NSAC promises to be key in whether Mesi will be able to resume his boxing career.
The Best in Chicago Boxing Returns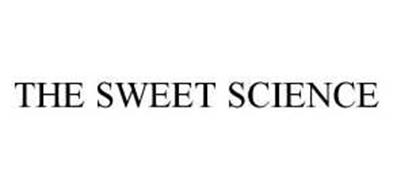 Dominic Pesoli's 8 Count Productions and Bob Arum's Top Rank Incorporated along with Miller Lite presents SOLO BOXEO DE MILLER, THE ARAGON RUMBLE, another installment of The Best in Chicago Boxing on Friday, January 14th, broadcast live internationally as part of Telefutura's Friday night professional boxing series.
The newly remodeled Aragon Ballroom is located at 1106 W. Lawrence Ave. near the corner of Lawrence and Broadway in Chicago's Uptown neighborhood and is easily accessible, just 4 blocks west of Lake Shore Drive and just 4 miles east of the Kennedy expressway. There are three large parking lots located within a 1/2 block of the Aragon Ballroom. Additionally, the Howard Street Blue Line stops just across the street. Doors will open at 6pm with the first bell at 7pm.
Headlining the action packed card is the American debut of super-bantamweight Ricardo "PIOLO" Castillo, 12-2 (6KO's) of Mexicali, Mexico as he squares off in a scheduled ten rounder against WBO Latino Champion, Edel Ruiz, 24-12-3 (13KO's) of Los Mochis, SI, Mexico. Castillo will be accompanied to the ring by his brother, World Lightweight Champion Jose Luis Castillo.
In the co-main event of the evening, one of Chicago's most popular fighters, middleweight "MACHO" Miguel Hernandez, 14-1 (9KO's), battles hard swinging local veteran "MARVELOUS" Shay Mobley, 7-4-1 (2KO's), of One In a Million Inc.in a scheduled eight rounder.
The huge undercard bouts include;
Carlos Molina vs TBA, six rounds, junior middleweights
Frankie Tafoya vs TBA, four rounds, featherweights
Ottu Holified vs. Allen Medina, four rounds, middleweights
Francisco Rodriguez vs. LaShaun Blair, four rounds, bantamweights
Rita Figueroa vs. Sarina Hayden, four rounds, junior welterweights
Said Dominic Pesoli, President of 8 Count Productions, "it was a terrific evening last month and our fans were thrilled to be at the Aragon to watch David, Speedy and Luciano. David Diaz's fight against Jaime Rangel was a fight people will talk about for a long time. Our commitment to our fans is to make every event of ours better than the last one. This main event is terrific, both guys are very tough Mexicans who won't take a step back.
The fans love Miguel and Mobley figures to be a very tough opponent. Him and David Estrada had a six round war last June at our show. And the undercard showcases a lot of new, younger talent that is coming out of Chicago right now. Tafoya and Holifield have both had very successful beginnings to their careers and Francisco Rodriguez comes with fantastic amateur credentials and David Diaz says he has all the talent to be a great pro."
"We've got big plans for 2005 and this show should take up right where last months show left off. The huge crowd loved the action last time and I'm sure they'll say the same thing this time."