Iron Mike Tyson Melts Down In Louisville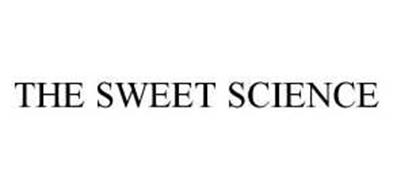 Heart-to-heart time isn't far away for Mike Tyson, but late Friday was not the time, not in the immediate aftermath of a shocking fourth-round knockout loss to Danny Williams, not with camp members pleading with Tyson to do the right thing and go to the hospital for precautionary reasons. We don't think the principal precaution was media avoidance, but in any case, health comes first. That should be the conversational cornerstone when heart-to-heart time does arrive a few days from now.
No one in Team Tyson wanted to say late Friday that the squad's only player can't cut it anymore. No one wanted to say Meltdown Mike beat Iron Mike again, that a heavyweight championship career unmatched in its combination of vitriol, pure shock value, and public fascination has reached its useful end.
They blamed it on an injured knee, and clearly Tyson was ailing from something beginning late in the first round, but old athletes break. They also blamed it on a quickly abandoned jab, quickly abandoned combinations, quickly abandoned head movement. All were evident in Tyson for a couple minutes. Then age crept up again.
And, to their credit, trainer Freddie Roach and promoter Gary Shaw also blamed it on about two-dozen blows from Williams at winning time, feebly answered by a single Tyson right that missed. On the night when Tyson's various personal and professional bankruptcies conspired to keep his rump planted on the canvas at the end of a journeyman's onslaught, as he watched himself being counted out by a referee whose best move all night was remembering how to count to 10, don't forget that Williams provided the impetus for it all. He claimed he beat two men, Tyson and local referee Denny Alfred, and after two spurious point deductions from Williams in the third round, the validity of that claim went unquestioned.
No one ever believed the man with a championship future who emerged here would be 32-3 Danny Williams. But he placed his name alongside Buster Douglas, Evander Holyfield and Lennox Lewis on the roster of Tyson conquerors, all former undisputed heavyweight champions. He just became a familiar face on the heavyweight milk carton, so the likelihood of seeing him in a championship prize ring just increased exponentially.
"(Vitali) Klitschko, Chris Byrd, they're nothing special," Williams said, referring to two of the alphabetic championship claimants. "Even Holyfield, I saw he was in the crowd. I'd like to beat up another old boy."
First, a moment of silence for the just-beaten old boy.
Hard to say what Tyson does next. He can't pay his tens of millions in debts — his biggest creditor, ex-wife Monica Turner, attended Friday's fight — without fighting. But Williams wasn't like any of Tyson's other losses. In a heavyweight division starved for recognizable leadership, Tyson was poised to take command by beating a little-known opponent in a highly favorable environment. Instead, he proved he's beatable by a run-of-the-mill, top-30ish heavyweight. If that's where Tyson belongs in the pecking order, and the marketplace believes that, then the multi-million-dollar paydays evaporate, and he goes … well, who knows where? No one expected to be plotting career exit strategy today.
When the heart-to-heart happens, the left-knee injury will come into conversation. So will results of the CT scan planned for Tyson late Friday, over his objection, as Shaw described the post-fight dressing room scene: "Mike was laying there, the doctor looking at him. Dejected. The doctor was checking his knee, kept checking his eye (Tyson was cut over the corner of his right eye in the third round). We were making plans for transportation, how we were going to get him to the hospital. He didn't want to go. He wanted to walk out. He's proud. But we talked to him, and he went. There wasn't a lot said. I would say Mike was immersed in his own thoughts."
Roach remembered Tyson saying only one thing: "He told me, 'I'm sorry, coach.' I told him he had nothing to apologize to me about."
Roach knows.
He knows Tyson was complaining about the knee immediately after the first round. He knows Tyson claimed he couldn't turn over the hook because the knee couldn't bear enough weight. He knows that for a while — at least until Tyson finally got knocked down and decided to stay there — Tyson tried to fight through it.
Roach also knows that Tyson in the first round wasn't the same as Tyson in the second through fourth rounds. Early head movement, jabs, creative combinations and angles gave longtime Tyson watchers that familiar chill from watching a flashback to young Tyson. But it dissipated quickly to one-punch-at-a-time, immobile-target Tyson, whose biggest win since 1990 was a one-punch knockout which landed squarely on Bruce Seldon's fade. Roach will remind Tyson of all that, too. He doesn't know how Tyson will take the heart-to-heart assessment, though if retirement is the recommendation, at least it immediately follows two years when fighting wasn't much on Tyson's mind anyway.
The heart-to-heart never is easy. Roach remembered when his own legendary trainer tried to tell him it was time.
"When Eddie Futch told me to retire, I said, 'No, you don't know what you're talking about.' Then I fought five more times and lost four of them," Roach recalled.
The 38-year-old Tyson got every break until the fateful fourth round, the same round in which he once knocked out a 38-year-old Larry Holmes. Holmes fought on after that loss, even challenged for the undisputed title, but his style and ring savvy and career experiences were entirely different than Tyson's.
Tyson's left knee and Williams' left hook changed the flow. Williams snapped a solid hook early in the second round, with both fighters at mid-ring, and Tyson's activity level immediately began to diminish. Still, all three judges awarded Tyson the round.
In the third, which was otherwise close, Williams had a point deducted for hitting on the break, and another for a borderline low blow on a hook which appeared to catch the beltline. Whether referee Alfred's rulings were correct or not, his decisions to take points without previous warnings for either infraction threatened to take the fight out of Williams' hands. Alfred generally didn't see the evening's proceedings quite like everyone else. In the first of three televised pay-per-view fights, Nelson Dieppa retained his WBO junior flyweight championship by majority decision over Ulises Solis. Judges Larry Alvey and Gary Haley both scored it 120-108, giving Dieppa all 12 rounds. Alfred, working that bout as a judge, had it 114-114.
Williams trailed by five, five and four points on the official scorecards through three rounds, but took the judges' pens and Alfred's overofficiousness out of the equation. Tyson opened the fourth with a heavy flurry, then timed Williams coming in with a straight right hand. But his jabs and combinations ceased, and Williams used his weight — 265 pounds, heaviest of Tyson's 57 professional opponents — to wear down Tyson during clinches and in-fighting. Then Williams uncorked the decisive, extended combination. Tyson absorbed it until a right to the temple finally drove him to the seat of his trunks. And there he stayed, a 10-count tolled over his career.
Bankruptcy is a powerful motivator. At some point in the heart-to-heart, the topic of Tyson blowing $400 millionish in ring earnings, then spending another $40 millionish he didn't have, and how to balance the bankbook after all that, will come into consideration.
"Everybody needs to make money," Roach said. "What Mike does best is fight. He's in the hole a little bit, and how he gets out of the hole is to fight. But I care about him as a person. His health will make that decision, whether to fight again. Money won't enter into it at all. That won't be a factor in the decision."
Right. Money never has factored into a fighter hanging on too long.
"Mike is 38 years old," Roach said. "He was in a hard fight tonight. He took a lot of hard shots, he gave a lot of hard shots. After the tests come back, we'll talk about it. Maybe he'll retire, if that's the way he wants to go, or maybe he'll fight a rematch with Danny Williams. It would be foolish to make too many plans at this point."
Certainly foolish to make plans that involve fighting. And probably now foolish to consider a rematch with Williams, since we saw how the first one went.
The congenial Tyson on fight week seems even more curious in the aftermath of a defeat nearly as shocking as his 1990 loss to Douglas. Tyson was perceived as invincible then, which distinguishes the Douglas upset. The invincibility mask was stripped away long ago. But come on, Danny Williams? Maybe the congenial Tyson on fight week should have told the media something. Maybe he knew this could be the time. Maybe it was his way of telling us thanks for the memories, it isn't your fault I burned through more money than every one of you will earn in your combined lifetimes, and I'll be going now. That Tyson never outlined specifics for a future plan after Williams, in retrospect, could've been a tipoff of gross self-doubt.
And maybe the ultra-calm Williams on fight week should have told us something too. He said all along that after a couple rounds, he would turn it up against Tyson. Others have voiced the same plan, only to get knocked out before getting a chance to turn it up, but Williams never wavered.
"Tyson still has tremendous punching power," Williams said after first-hand experience. "But when I watched him in other fights, I saw that if you keep throwing punches, he doesn't recover that well." Williams' videotape preparation included only fights Tyson lost. Douglas should have patented the blueprint he put forth for beating Tyson. It's the same one Holyfield fine-tuned and Lewis perfected. Now, even the little-known Williams employed it, less artistically than the others, but just as successfully. If this keeps up, soon we'll see late-night infomercials promising you too can make a million by kicking Tyson's butt, with instructional video and wall chart.
It won't ever be that easy. But it has become a lot easier than we ever imagined. Tyson planned to use Williams for a stepping stone Friday, and instead became one himself. Other top-30 heavyweights got a lot bolder as pertains Tyson. The former champ could have reclaimed sway over the heavyweight division he once reigned. Instead, the only way to keep it from consuming him is to walk away.
2004 Boxing Pound for Pound List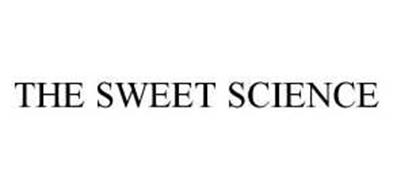 The final boxing pound-for-pound list of the year for 2004.
1. Bernard Hopkins: The top guy from beginning to end, Hopkins took care of Oscar De La Hoya with a body shot in the biggest fight of 2004. Now, he'll wait for Jermain Taylor to progress a little further, or he'll go the rematch route with Felix Trinidad. Either way, Hopkins stands to earn a lot of money in 2005 and extend that all-time middleweight reign.
2. Floyd Mayweather: How long has it been since we've seen Mayweather in a meaningful fight? Certainly not in 2004, when he outpointed the difficult DeMarcus Corley. He's slated for a January outing against a no-name. Enough stalling, already, "Pretty Boy". Fight someone we care about (preferably Kostya Tszyu), or you'll lose your #2 position sometime in 2005.
3. Felix Trinidad: "Tito" stormed back with a magnificent knockout of Ricardo Mayorga in 2004, and now hopes to capitalize on it with big money fights. He'd like nothing more than a rematch with his only conqueror, Hopkins, but he may also opt for old nemesis Oscar De La Hoya. Either way, Trinidad is sure to fight a big fight sometime in the coming year.
4. Kostya Tszyu: What a difference one fight makes. As recently as late October, the boxing world was wondering whether Tszyu was even serious about the sport anymore. We found out with a second round demolition of Sharmba Mitchell. And that made the junior welterweight division very attractive. Tszyu has several options now, including Arturo Gatti and Mayweather or even a hop up to welterweight to challenge Cory Spinks. Let's hope one of them happens in 2005.
5. Manny Pacquiao: Pacquiao fought twice in 2004, and what a fight the first one was. His thrilling war with Juan Manuel Marquez was the best brawl of the year, and there is a chance that the two rivals will go at it again in 2005. If not, Pacquiao has a list full of options: Marco Antonio Barrera, Erik Morales, etc. Pacquiao will fight one of them in the next year.
6. Marco Antonio Barrera: Another guy thought to be washed up when the year started, Barrera resurrected his career for the second time with a masterful victory over Paulie Ayala and a close decision over rival Erik Morales in another great fight. Barrera is obviously shooting for a return with Pacquiao, who decimated him in November 2003. Barrera says it was an off-night. Hopefully, we'll find out if that was the case.
7. Winky Wright: Winky entered the "superstar" realm in 2004 with a pair of decision victories over Shane Mosley. The first was very impressive, as Wright practically shut Mosley out. The second was closer, but proved once again that Winky was the superior fighter. He'd like a shot at Trinidad or Oscar De La Hoya, but neither will happen. He'd probably be best off shooting for a name like Fernando Vargas or Ricardo Mayorga.
8. Juan Manuel Marquez: After several years on the outside looking in, Marquez is finally in a position to make some money after his courageous performance against Pacquiao. He rose from three first-round knockdowns to wage the fight of his life in a fight that was ruled a draw. It would also be interesting to see Marquez against countrymen Barrera and Erik Morales.
9. Erik Morales: "El Terrible" fought another great fight against Barrera, but, again, it was in a losing cause. He has now lost two of three to his fierce rival, and probably wants nothing to do with him anymore. But, eventually, talk of Barrera-Morales 4 will come up again. In the meantime, Morales could shoot for Pacquiao or Marquez.
10. Glencoffe Johnson: The newest entry, Johnson pumped some life into boxing in 2004 with a pair of upsets of Roy Jones Jr. and Antonio Tarver. Now, he's set to make some really big money in rematches with either, or a shot at old conqueror Hopkins. Either way, Johnson is better than anyone imagined.
11. Jose Luis Castillo: Castillo made some comeback noise of his own in 2004, beating Juan Lazcano for his old vacant title and decisioning Joel Casamayor for another big win. He says he wants Kostya Tszyu next, and if that materializes, boxing fans will be in for a treat. If not, Castillo vs. Diego Corrales is a great fight.
12. Oscar De La Hoya: Hard to erase that picture of De La Hoya grimacing in agony courtesy of a Hopkins shot to the ribs, but the "Golden Boy" had no business fighting at 160 pounds. He should drop down to junior middle or even welterweight again if he has any hope of regaining his past form. But 2005 could be the final year for one of boxing's all-time great attractions.
On the brink: Antonio Tarver, Diego Corrales, James Toney
Heavyweight Joe Mesi Bringing Lawsuit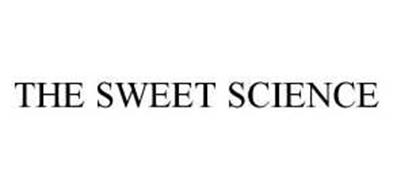 As reported by the Buffalo News, Joe Mesi is suing the New York State Athletic Commission and the MRI center that conducted tests on the heavyweight boxer after his bout with Vassiliy Jirov. Mesi reportedly suffered brain injuries in the Jirov bout, which has left his boxing status uncertain.
The lawsuit alleges Mesi's medical records were improperly released to the NYSAC. The records, the lawsuit goes on to allege, were then released to the media, prejudicing Mesi's right to have his status reviewed by the appropriate boxing authorities.
The lawsuit does not seek specific monetary damages, as the extent of damages will be affected by whether Mesi is able to resume his career as a leading heavyweight contender.
Mesi hopes to have his status reviewed by the Nevada State Athletic Commission within the coming month. The ruling of the NSAC promises to be key in whether Mesi will be able to resume his boxing career.
The Best in Chicago Boxing Returns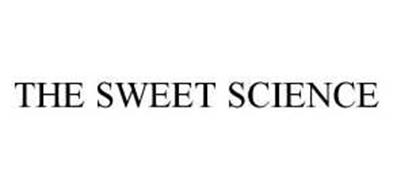 Dominic Pesoli's 8 Count Productions and Bob Arum's Top Rank Incorporated along with Miller Lite presents SOLO BOXEO DE MILLER, THE ARAGON RUMBLE, another installment of The Best in Chicago Boxing on Friday, January 14th, broadcast live internationally as part of Telefutura's Friday night professional boxing series.
The newly remodeled Aragon Ballroom is located at 1106 W. Lawrence Ave. near the corner of Lawrence and Broadway in Chicago's Uptown neighborhood and is easily accessible, just 4 blocks west of Lake Shore Drive and just 4 miles east of the Kennedy expressway. There are three large parking lots located within a 1/2 block of the Aragon Ballroom. Additionally, the Howard Street Blue Line stops just across the street. Doors will open at 6pm with the first bell at 7pm.
Headlining the action packed card is the American debut of super-bantamweight Ricardo "PIOLO" Castillo, 12-2 (6KO's) of Mexicali, Mexico as he squares off in a scheduled ten rounder against WBO Latino Champion, Edel Ruiz, 24-12-3 (13KO's) of Los Mochis, SI, Mexico. Castillo will be accompanied to the ring by his brother, World Lightweight Champion Jose Luis Castillo.
In the co-main event of the evening, one of Chicago's most popular fighters, middleweight "MACHO" Miguel Hernandez, 14-1 (9KO's), battles hard swinging local veteran "MARVELOUS" Shay Mobley, 7-4-1 (2KO's), of One In a Million Inc.in a scheduled eight rounder.
The huge undercard bouts include;
Carlos Molina vs TBA, six rounds, junior middleweights
Frankie Tafoya vs TBA, four rounds, featherweights
Ottu Holified vs. Allen Medina, four rounds, middleweights
Francisco Rodriguez vs. LaShaun Blair, four rounds, bantamweights
Rita Figueroa vs. Sarina Hayden, four rounds, junior welterweights
Said Dominic Pesoli, President of 8 Count Productions, "it was a terrific evening last month and our fans were thrilled to be at the Aragon to watch David, Speedy and Luciano. David Diaz's fight against Jaime Rangel was a fight people will talk about for a long time. Our commitment to our fans is to make every event of ours better than the last one. This main event is terrific, both guys are very tough Mexicans who won't take a step back.
The fans love Miguel and Mobley figures to be a very tough opponent. Him and David Estrada had a six round war last June at our show. And the undercard showcases a lot of new, younger talent that is coming out of Chicago right now. Tafoya and Holifield have both had very successful beginnings to their careers and Francisco Rodriguez comes with fantastic amateur credentials and David Diaz says he has all the talent to be a great pro."
"We've got big plans for 2005 and this show should take up right where last months show left off. The huge crowd loved the action last time and I'm sure they'll say the same thing this time."