Mittelman the Boxing Middleman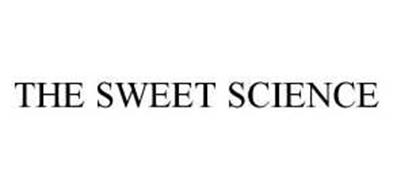 ATHENS — It was six in the evening in a Greek TAVERNA near the Peristeri Boxing Hall, and Mittelman the Middleman occupied a table surrounded by his friends.
Which is to say, the convicted fight-fixer was sitting all alone.
And, if there had been any doubts about the reason for his presence at the Olympic Games, it was immediately erased by his garb: Robert Mittelman was surely the only 61 year-old man walking around Athens clad in a bright red Jason Estrada t-shirt.
In bygone years, Olympic boxing tournaments brought big and small-time promoters flocking for a quadrennial feeding frenzy. You could take it that Lou Duva, Bob Arum, Shelly Finkel, and Dan Goossen would be there in the boxing venue, if not with some understood future arrangement with one or more of the principals already in hand, then sewing the seeds of bidding wars with one another. Four years ago Lou DiBella went to Sydney and came back with half the US team in what retrospectively appears to have been a gigantic waste of his bankroll, unless you consider tying up almost $10 million in Jermain Taylor (who now represents the sum of DiBella's investment) a wise move.
But over the past dozen years Olympic boxers have proved as a class to be professional busts hardly worth the gamble, resulting in a mass re-thinking of the stratagem. Contemporary reasoning holds that it's probably smarter in the long run to let somebody else sign the Olympians. If any of them turn out to be any good, you can always steal them anyway.
None of the aforementioned American promoters are in Greece this year, then. But Mittelman the Middleman is.
That Mittelman already had his hooks into Estrada, the United States superheavyweight entry and one of four Americans still alive with medal hopes, was not a surprise to us. The boxing bottom-feeder had been conspicuous by his presence at the professional debut of Matt Godfrey, Estrada's lifelong friend and sparring partner who had been defeated by Devan Vargas at the US Trials. At a Godfrey fight at Foxwoods this summer Estrada and Mittleman had sat side-by-side in the audience, and in Athens just a few days before we ran into Mittelman at the sidewalk café, Estrada had told me that his personal rooting section due to arrive from Providence would include his mother and father, Godfrey, and "Bob Mittelman, a friend."
The first question that sprang to mind when we heard this was: "How can Robert Mittelman possibly still have a passport?"
"Maybe," supposed IBOP editor-in-chief Charles Jay, "he's there to fix the Olympics. Come to think of it, I did see an awfully suspicious result in badminton the other day."
In April of this year the US District Court in Las Vegas unsealed documents confirming that Mittelman had pleaded guilty to two counts of sports bribery and one count of bribing a public official. He was due to be sentenced by federal judge Robert C. Jones on July 26, but the sentencing was deferred until October.
How this left Mittleman free to roam the world, continuing to ply his dubious trade, was another question entirely, but when we put it to Mittelman the Middleman shortly after he invited us to join his table, he slyly smiled and said, "Let's just say I'm on very friendly terms with the federal government right now."
That Mittelman had already ratted out several people – heavyweight Thomas "Top Dawg" Williams, matchmaker Bobby Mitchell, and Danish promoter Mogens Palle among them – was a matter of record, and his information is widely believed to be the basis for other probes, possibly including the one that resulted in a mass toilet-flush at the Top Rank offices when the feds showed up there last winter.
The assumption must be, if one is to believe Mittelman – which can be dangerous in its own right – that the feds believe he has some lingering usefulness on the street, although it's difficult to imagine how credible his testimony against anyone would be at this point.
Mittelman said US authorities never made any attempt to seize his passport.
"Look, I made a mistake, but I'm not a career criminal," he said, disarmingly. (After acknowledging his complicity in L'AFFAIRE Top Dawg once it became public back in April, Mittelman had similarly insisted "I am not a serial fixer.")
Mittelman is, to be sure, an engaging fellow, not without a certain raffish charm, which helps to explain why he has been able to pull off as many scams as he has over the years.
Although he has made no effort to conceal his presence in Athens, USA Boxing officials seem oblivious to Mittelman's role, and, indeed, to his unsavory past. When he showed up at the Peristeri Boxing Hall for Estrada's first Olympic bout, in fact, one USA Boxing spokesperson had to ask who he was and what he did.
"Fixes fights, mainly," she was told.
At Barcelona twelve years ago, it was widely assumed that Finkel, who had paid the hospital bills and funeral expenses for Oscar De La Hoya's cancer-stricken mother, had the inside track on the Golden Boy's professional services, but Mittleman (in partnership with Steve Nelson) "stole" (Mittelman's word) Oscar right out from under Shelly's nose. Then ten fights into his pro career, by Mittelman's calculation, Chicken De La Hoya flew the coop.
"I'm sure if we'd gone to arbitration a court would have awarded us 33% of Oscar's purses for the next five years," said Mittelman. "Just think how much money that would have been."
Like a broken-down horseplayer who can recite you a litany of near-misses that kept him from being a millionaire, Mittelman reminds you of the occasions he nearly hit the big time. De La Hoya would have been the biggest, of course, but remember, Mittelman latched onto Hasim Rahman when the future heavyweight champion was 5-5 and helped move him up the ladder, only to be dumped just before Rahman traveled to South Africa to fight Lennox Lewis in 2001.
As a felon convicted of boxing-related offenses, you might suppose that Mittelman would be considered PERSONA NOT GRATA by the sport, but there has been no move to lift his license in any jurisdiction, simply because there was nothing to revoke.
"There was no license to take away. I've never been licensed as a manager or a promoter," said Mittelman, doing his best to make that sound as if he were operating from a higher moral imperative. "To me, it's unconscionable to take a third of a kid's earnings. I'm more of what you'd call a boxing agent."
Now, one might reasonably have supposed that the feds would have made it a condition of any plea-bargain that he discontinue his association with a sport he admitted having corrupted, but that Mittelman would show up in Athens with designs on the United States Olympic team while he was awaiting sentencing appears to have been a move so brazen it never even occurred to the United States Attorney for Nevada.
This past summer a group of Estrada's friends and well-wishers threw a fund-raising extravaganza in Providence to help defray the cost of the boxer's family's trip to the Olympics. One couldn't help but wonder whether these backers had unwittingly paid Mittelman's way to Athens as well, but since we knew we weren't likely to get a straight answer, we didn't ask. Mittelman the Middleman, by the way, insists that he has no designs on managing or promoting Estrada once he turns professional, which Jason plans to do right after the Olympics.
"No, I'm just here as a friend of the family," he told us. "I have no designs on being his manager or promoter, and in fact I don't expect to even have any say on who he DOES sign with. But once he turns pro I will help map out his course by helping choose opponents. Say what you will about me, NOBODY can pick opponents like I can."
Of course, he might wind up picking a few of those opponents from the slammer. In theory he faces up to five years in prison and a US$250,000 fine on the sports bribery charges, and 15 years and another $250,000 fine on the bribery of a public official count, but Mittelman is hopeful that if he can do enough favors for the feds in the meantime, he may escape the sneezer altogether.
"Right now I'm supposed to be sentenced in October. I may not do any time at all, and at worse I'm probably looking at a year," he said cheerfully.
Over the course of the dinner conversation Mittelman, who had obviously researched the matter, dropped another interesting piece of information.
"Did you know the United States doesn't have an extradition treaty with Greece?" he asked.
In that case, we wondered, why don't you, you know, just STAY here?
"Believe me, if I had eight million dollars I probably would," said Mittelman. "But I have a wife and a nine year-old son back in Chicago who mean the world to me. I can't abandon them."
Having acknowledged his odoriferous history in court documents, Mittelman makes no attempt to hide it now. He freely admits having greased the skids for all those fixed boxing matches, but, he asked, "Was what I did really that bad? These guys were probably going to get knocked out anyway. I just got them some extra money."
Indeed, when the federal authorities set out on a shark hunt with their "Big Frankie" Manzione sting a few years ago, they came back with, mostly, minnows. Mittelman, to the best of anyone's knowledge, didn't engineer any big-time betting coups or facilitate any mob-arranged title takeovers. His stock in trade appears to have been producing inept opponents to pad the records of nearly-as-inept boxers like Brian Nielsen and Richie Melito, often skimming his take from both particpants and sometimes from the promoter as well, while occasionally slipping one of his clients a grand here and a grand there to ensure a desired result.
In the eyes of the feds, then, Mittelman's transgressions might not have even been severe enough to warrant prosecution, but he compounded them as the net closed in on him, and attempted to wriggle his way out by making a $1,000 down payment on what was supposed to be a $15,000 bribe to a federal judge.
Mittleman may be adept at navigating the murky waters of boxing's netherworld, but he was clearly in over his head in the world of jurisprudence. As any wise guy could have told him, it takes a lot more money than THAT to bribe a District Court judge. The feds may have opted to throw the book at him just because they were so insulted by the penury of his offer.
Mittelman the Middleman appeared to be considering that the other night as he polished off his plate in the Greek TAVERNA.
"I've made some mistakes in my life," he sighed. "But the biggest one was the last one."
A former recipient of the Nat Fleischer Award for Distinguished Boxing Journalism, George Kimball is a columnist for the Boston Herald.
2004 Boxing Pound for Pound List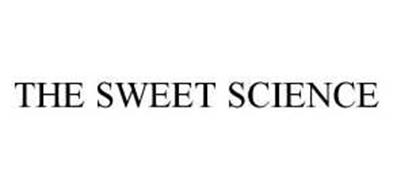 The final boxing pound-for-pound list of the year for 2004.
1. Bernard Hopkins: The top guy from beginning to end, Hopkins took care of Oscar De La Hoya with a body shot in the biggest fight of 2004. Now, he'll wait for Jermain Taylor to progress a little further, or he'll go the rematch route with Felix Trinidad. Either way, Hopkins stands to earn a lot of money in 2005 and extend that all-time middleweight reign.
2. Floyd Mayweather: How long has it been since we've seen Mayweather in a meaningful fight? Certainly not in 2004, when he outpointed the difficult DeMarcus Corley. He's slated for a January outing against a no-name. Enough stalling, already, "Pretty Boy". Fight someone we care about (preferably Kostya Tszyu), or you'll lose your #2 position sometime in 2005.
3. Felix Trinidad: "Tito" stormed back with a magnificent knockout of Ricardo Mayorga in 2004, and now hopes to capitalize on it with big money fights. He'd like nothing more than a rematch with his only conqueror, Hopkins, but he may also opt for old nemesis Oscar De La Hoya. Either way, Trinidad is sure to fight a big fight sometime in the coming year.
4. Kostya Tszyu: What a difference one fight makes. As recently as late October, the boxing world was wondering whether Tszyu was even serious about the sport anymore. We found out with a second round demolition of Sharmba Mitchell. And that made the junior welterweight division very attractive. Tszyu has several options now, including Arturo Gatti and Mayweather or even a hop up to welterweight to challenge Cory Spinks. Let's hope one of them happens in 2005.
5. Manny Pacquiao: Pacquiao fought twice in 2004, and what a fight the first one was. His thrilling war with Juan Manuel Marquez was the best brawl of the year, and there is a chance that the two rivals will go at it again in 2005. If not, Pacquiao has a list full of options: Marco Antonio Barrera, Erik Morales, etc. Pacquiao will fight one of them in the next year.
6. Marco Antonio Barrera: Another guy thought to be washed up when the year started, Barrera resurrected his career for the second time with a masterful victory over Paulie Ayala and a close decision over rival Erik Morales in another great fight. Barrera is obviously shooting for a return with Pacquiao, who decimated him in November 2003. Barrera says it was an off-night. Hopefully, we'll find out if that was the case.
7. Winky Wright: Winky entered the "superstar" realm in 2004 with a pair of decision victories over Shane Mosley. The first was very impressive, as Wright practically shut Mosley out. The second was closer, but proved once again that Winky was the superior fighter. He'd like a shot at Trinidad or Oscar De La Hoya, but neither will happen. He'd probably be best off shooting for a name like Fernando Vargas or Ricardo Mayorga.
8. Juan Manuel Marquez: After several years on the outside looking in, Marquez is finally in a position to make some money after his courageous performance against Pacquiao. He rose from three first-round knockdowns to wage the fight of his life in a fight that was ruled a draw. It would also be interesting to see Marquez against countrymen Barrera and Erik Morales.
9. Erik Morales: "El Terrible" fought another great fight against Barrera, but, again, it was in a losing cause. He has now lost two of three to his fierce rival, and probably wants nothing to do with him anymore. But, eventually, talk of Barrera-Morales 4 will come up again. In the meantime, Morales could shoot for Pacquiao or Marquez.
10. Glencoffe Johnson: The newest entry, Johnson pumped some life into boxing in 2004 with a pair of upsets of Roy Jones Jr. and Antonio Tarver. Now, he's set to make some really big money in rematches with either, or a shot at old conqueror Hopkins. Either way, Johnson is better than anyone imagined.
11. Jose Luis Castillo: Castillo made some comeback noise of his own in 2004, beating Juan Lazcano for his old vacant title and decisioning Joel Casamayor for another big win. He says he wants Kostya Tszyu next, and if that materializes, boxing fans will be in for a treat. If not, Castillo vs. Diego Corrales is a great fight.
12. Oscar De La Hoya: Hard to erase that picture of De La Hoya grimacing in agony courtesy of a Hopkins shot to the ribs, but the "Golden Boy" had no business fighting at 160 pounds. He should drop down to junior middle or even welterweight again if he has any hope of regaining his past form. But 2005 could be the final year for one of boxing's all-time great attractions.
On the brink: Antonio Tarver, Diego Corrales, James Toney
Heavyweight Joe Mesi Bringing Lawsuit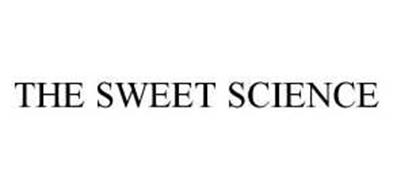 As reported by the Buffalo News, Joe Mesi is suing the New York State Athletic Commission and the MRI center that conducted tests on the heavyweight boxer after his bout with Vassiliy Jirov. Mesi reportedly suffered brain injuries in the Jirov bout, which has left his boxing status uncertain.
The lawsuit alleges Mesi's medical records were improperly released to the NYSAC. The records, the lawsuit goes on to allege, were then released to the media, prejudicing Mesi's right to have his status reviewed by the appropriate boxing authorities.
The lawsuit does not seek specific monetary damages, as the extent of damages will be affected by whether Mesi is able to resume his career as a leading heavyweight contender.
Mesi hopes to have his status reviewed by the Nevada State Athletic Commission within the coming month. The ruling of the NSAC promises to be key in whether Mesi will be able to resume his boxing career.
The Best in Chicago Boxing Returns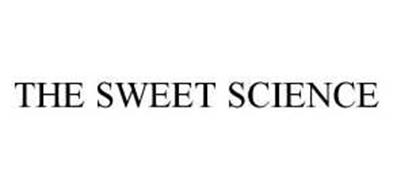 Dominic Pesoli's 8 Count Productions and Bob Arum's Top Rank Incorporated along with Miller Lite presents SOLO BOXEO DE MILLER, THE ARAGON RUMBLE, another installment of The Best in Chicago Boxing on Friday, January 14th, broadcast live internationally as part of Telefutura's Friday night professional boxing series.
The newly remodeled Aragon Ballroom is located at 1106 W. Lawrence Ave. near the corner of Lawrence and Broadway in Chicago's Uptown neighborhood and is easily accessible, just 4 blocks west of Lake Shore Drive and just 4 miles east of the Kennedy expressway. There are three large parking lots located within a 1/2 block of the Aragon Ballroom. Additionally, the Howard Street Blue Line stops just across the street. Doors will open at 6pm with the first bell at 7pm.
Headlining the action packed card is the American debut of super-bantamweight Ricardo "PIOLO" Castillo, 12-2 (6KO's) of Mexicali, Mexico as he squares off in a scheduled ten rounder against WBO Latino Champion, Edel Ruiz, 24-12-3 (13KO's) of Los Mochis, SI, Mexico. Castillo will be accompanied to the ring by his brother, World Lightweight Champion Jose Luis Castillo.
In the co-main event of the evening, one of Chicago's most popular fighters, middleweight "MACHO" Miguel Hernandez, 14-1 (9KO's), battles hard swinging local veteran "MARVELOUS" Shay Mobley, 7-4-1 (2KO's), of One In a Million Inc.in a scheduled eight rounder.
The huge undercard bouts include;
Carlos Molina vs TBA, six rounds, junior middleweights
Frankie Tafoya vs TBA, four rounds, featherweights
Ottu Holified vs. Allen Medina, four rounds, middleweights
Francisco Rodriguez vs. LaShaun Blair, four rounds, bantamweights
Rita Figueroa vs. Sarina Hayden, four rounds, junior welterweights
Said Dominic Pesoli, President of 8 Count Productions, "it was a terrific evening last month and our fans were thrilled to be at the Aragon to watch David, Speedy and Luciano. David Diaz's fight against Jaime Rangel was a fight people will talk about for a long time. Our commitment to our fans is to make every event of ours better than the last one. This main event is terrific, both guys are very tough Mexicans who won't take a step back.
The fans love Miguel and Mobley figures to be a very tough opponent. Him and David Estrada had a six round war last June at our show. And the undercard showcases a lot of new, younger talent that is coming out of Chicago right now. Tafoya and Holifield have both had very successful beginnings to their careers and Francisco Rodriguez comes with fantastic amateur credentials and David Diaz says he has all the talent to be a great pro."
"We've got big plans for 2005 and this show should take up right where last months show left off. The huge crowd loved the action last time and I'm sure they'll say the same thing this time."