De La Hoya–Hopkins Fight Predictions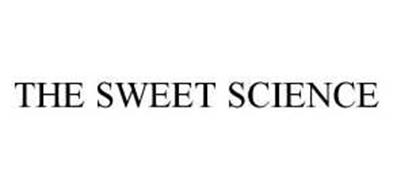 Boxing fans—and most everybody inside the boxing industry—are now counting down the days to Sep. 18, when Oscar De La Hoya finally meets Bernard Hopkins. We have asked the boxing writers at TheSweetScience.com to weigh in with their predictions as to what is going to happen when the 'Golden Boy' finally meets the 'Executioner' in the middle of the ring on Saturday night.
Tim Graham
Bernard Hopkins by unanimous decision. Oscar De La Hoya proved in his last bout he doesn't have what it takes at this weight. Once De La Hoya realizes he can't win this fight, he has enough boxing skills to elude Hopkins and last until the final bell. That's the only reason I'm not picking Hopkins via TKO.
Bernard Hopkins by unanimous decision
---
George Kimball
Hopkins turns into The Picture of Dorian Gray before our eyes.
De La Hoya by Decision
---
Rick Folstad
De La Hoya moved up one weight class too many when he went up to middleweight. Hopkins is comfortable there and he's taken shots from some of the hardest hitting middleweights of his era, starting with Antwun Echols. De La Hoya won't be able to keep him away, much less hurt him. This could be the Golden Boy's last fight.
Hopkins by Decision
---
David Mayo
This is the Leonard-Hagler of our generation, right? Leonard couldn't win by dancing, with Hagler stalking and winning rounds while walking him down. Leonard couldn't slug and win because Hagler would knock him out. Hagler had shown little sign of aging.
Then Leonard danced and slugged and won, and Hagler got old.
No, this isn't the Leonard-Hagler of our generation. It's an established, career-long
middleweight, and dominant champion, fighting an opponent with a long history of facing lighter opponents coming up in weight. When De La Hoya moved up against naturally heavier opponents, he ended up in tougher fights than expected against natural junior middleweight, Javier Castillejo and natural middleweight, Felix Sturm. And now he thinks he can beat Bernard Hopkins? Not unless Hopkins gets old like Hagler did in 1987.
The only question is whether De La Hoya shows the courage Felix Trinidad did in trying to win in that final fateful round against Hopkins, when Trinidad went out on his shield. De La Hoya will go out upright, but a solid loser.
Hopkins by decision
---
Steve Kim

I like Hopkins by decision, but it's not as easy as some think. I think Oscar boxes well early, utilizing his speed and quickness. But alas, he does his usual second half fade and Hopkins takes over late.
Hopkins by Decision
---
Jonathan Rendall
The fight this most resembles is Hagler versus Duran. An outstanding champion against a garlanded boxer from much lighter weights. The difference is Hopkins will not be as respectful as Hagler, who fought with unusual caution that night. Neither do I believe Del La Hoya is intimidated by Hopkins, as some say. He didn't have to take this fight. Complacency or cuts seem the only way Hopkins can lose. De La Hoya is just too small and Hopkins too strong and cunning. I can even see him boxing De La Hoya to bring him closer. When that happens the Golden Boy will realize he was brave but deluded.
Hopkins by TKO in late rounds
---
Randy Gordon
Every time I find reasons why Oscar de la Hoya will beat Bernard Hopkins, I think back to a couple of dates between some bona fide middleweights and outstanding–even great–welterweights. The first date is December 20, 1963. The other date is February 9, 1974. The first matched Rubin "Hurricane" Carter against welterweight king Emile Griffith. The other date matched middleweight king Carlos Monzon against welterweight champ Jose Napoles. Carter blew Griffith away in the first round. Monzon did likewise in an easy fight against "Mantequilla," stopping him in round seven. I've got to figure that Griffith and Napoles were better than De La Hoya, while Monzon, if not Carter, was at least as good as Hopkins. I just feel that no matter what Oscar can do, Bernard can do better. I also don't like de la Hoya's track record of fading late in the fight, no matter what his excuses are. Hopkins doesn't fade. Oscar does. I also feel Hopkins can take de la Hoya's best shots. I don't believe, over 12 rounds, Oscar can do the same with Hopkins' best. Only Oscar's fighting spirit will keep him around for the final bell.
Hopkins by unanimous decision
---
Jim Brady
Bernard Hopkins may be pushing 40, but I still think he's too big and strong for Oscar De La Hoya and expect him to give Oscar a bad beating. I'm predicting a 10th round TKO. Early in his career De La Hoya always had a tremendous advantage on the way up because of his height, but he's not fighting Jimmy Bredahl here. How's he going to keep Hopkins off? De La Hoya had a hard time with Ike Quartey back in 1999 at welter, and he had style similar to Hopkins, only he's much smaller. De La Hoya only beat him on a very questionable split decision.
Oscar is 31 now, and his two losses to Shane Mosely took a lot out of him. Hopkins isn't the most stylish fighter in the world, but he survived an absolute war with Atwun Echols and kept slugging back. De La Hoya might outbox Bernard for a few rounds, but what happens once he slows down? De La Hoya's got to be admired for his courage and his penchant for taking risks, but Felix Sturm proved in his last fight that Oscar's become alarmingly easy to hit. Sure, De La Hoya didn't train as he rigorously as he should have, but Oscar's reflexes aren't what they were and the limited Sturm kept nailing him flush. Styles make fights, but Hopkins destroyed Felix Trinidad, while Oscar blew his match with Trinidad because he ran the last few rounds.
Oscar can run from Hopkins, but he can't hide. I think Bernard will batter De La Hoya into retirement, but great as it is for him, it's a disaster for boxing. Oscar is the second biggest draw in a sport that's desperately starved for fans.
Hopkins wins
---
Joey Knish
The time tested wisdom that a good big guy beats a good little guy holds true here, and Hopkins is better than "good." Oscar hasn't shown any type of power since 147 and he looks to be slowing down bit by bit. The talk that he is in better shape has been heard before and I expect this to be his downfall again. Look for an even fight for 5-6 rounds before Bernard executes his will upon the Golden Boy to take a unanimous decision.
Hopkins by Unanimous Decision
---
Deon Potgieter
If the conventional De La Hoya shows up he will stick and move using his speed to outrun the older Hopkins and score points with fast jabs. This will work for the first few rounds, but Hopkins will gradually reel him in and force some heavy exchanges. While De La Hoya will be ahead on all the scorecards, I see Hopkins stopping him in latter part of the fight (round 11). If De La Hoya feels adventurous and goes for the kill from the opening bell, he could catch Hopkins unawares and secure a surprise KO. This would have to happen in first 3 rounds, if it doesn't, Hopkins will finish him off.
Hopkins by Stoppage (11)
---
Mike Indri
While I honestly thought that Oscar would never go thru with this, I now feel that the time is right. Since Bernard's resounding victory over Trinidad he really hasn't shown too much and, maybe I'm giving De La Hoya too much credit, but I see Oscar surprising most of the boxing world with a big win… ala Sugar Ray over Hagler
De La Hoya by decision
---
Sam Gregory
First and probably foremost in his mind, Oscar feels the need to overcome his embarrassing performance in the Felix Strum fight. De La Hoya was fat and overconfident trying to prove he could stand and trade punches with a 160 pound fighter. If you've ever seen him fight at any weight you know De La Hoya's game plan has never been to go right at a fighter and try to take him out the way he did against Strum. Oscar has been fighting too long to make that mistake with Hopkins. De La Hoya is faster on his feet than Hopkins and it's never been Bernard's game plan to brawl with an opponent.
Yeah, Hopkins is a much harder puncher, but, again, it's always been Hopkins game plan to be patient and pick guys apart a little at a time. Since he won the IBF belt in 95', all but two of his knockouts came in the later rounds of the fight. That means Oscar doesn't need to feel intimidated by Hopkins size and power, he just needs to be the technician of a fighter that beat Javier Castillejo, Ike Quartey and Pernell Whitaker and win rounds.
Last of all, De La Hoya's quality of opposition has always been better. Even though he lost some close fights, Oscar does have the experience; if he uses it to his advantage he could pull this off by a close, or split decision.
Oscar De La Hoya by decision
---
Matt Aguilar
Whether he's looked it recently or not, Hopkins is 40 years old and not used to using his legs. The fresher, younger De La Hoya is too smart to go toe-to-toe with him, so he'll surely use lateral movement, quick combinations and bursts of energy to make Hopkins look slow and steal rounds. Speed bothers Hopkins just as it bothered Marvin Hagler in his 1987 fight with Sugar Ray Leonard, and, like Hagler, most of Hopkins' title challengers have come right at him. The question is whether or not De La Hoya can keep it up for 12 rounds. About the 9th, De La Hoya will start to tire, and Hopkins will come on strong to take the last few rounds. But De La Hoya will tie up Hopkins down the stretch and hear the final bell. Surprise! It's 1987 again. De La Hoya wins a split decision. And Hopkins, like Hagler, goes home grumpy.
De La Hoya by Split Decision
---
David Payne
This is a fascinating fight, and despite the pitiful performance served up by Oscar in his last bout, I do feel this fight could be more competitive than many believe. In fact, the Sturm performance could prove to have been a vital catalyst in ensuring Oscar realised the enormity of the challenge he faced and forcing him to prepare thoroughly.
Of course, much is being made of the size advantages Hopkins will have and the speed advantage Oscar will hold. Personally, I think once these two guys square off at centre ring, the size difference may not be as large as people think, in much the way it didn't when Ali met Liston the first time, but neither do I feel Oscar will enjoy that large an advantage in hand-speed.
It strikes me that Oscar decision to come in almost on the Light-Middleweight limit is a good one as it will maintain any hand-speed advantage he does have and Hopkins doesn't tend to pile on the weight following the weigh in as some middleweights do. So by staying light Oscar doesn't sacrifice too much.
The problem Oscar will have is doing enough to win rounds, I just cannot see a scenario where Hopkins doesn't match him punch for punch and Oscar is unlikely to try and dance his way to victory – he may be skilled but he's not SRL, too much Mexican in his blood. Whilst the Hagler v SRL analogy is a good one at first glance, closer scrutiny makes the comparison a little shallow and Hopkins wont be 'giving' Oscar the first four rounds either.
And if Vargas can get Oscar to the ropes, Hopkins sure will. I don't see Hopkins keeping Oscar down though, he's not a concussive, light-switch puncher. This is a distance fight, no question.
But whilst Hopkins may not be a knockout puncher himself, he's gonna be smiling at any success Oscar has…Hopkins chin is stellar and he's too cute to be caught out by punches. He'll see every one of them coming.
I'd say Hopkins grows into the fight, which may well be level after four or five rounds, and then slowly has more success as Oscar moves less and stays in range. Hopkins then slowly begins to break up his opponent putting rounds in the bag. Whether we reach a points decision will depend on Oscar, if he tries to rally in the championship rounds and press the action – Hopkins could well bust him up and stop a tiring DLH. Because DLH is rarely more effective in the second half of the fight.
However, the scenario I see playing out is Hopkins winning on points, with perhaps a late knockdown to make it clear. And Oscar maintaining enough reputation by lasting the distance fairly competitively to make any future Tito bout at middleweight marketable.
Hopkins UD12
---
Chris Gielty
When this bout was announced there was a collective gasp heard amongst boxing fans. Like leading a lamb to the slaughter … the Oscar De La Hoya who faced Felix Sturm would be no more than cannon fodder for Bernard Hopkins. Now, as we count down the days to Sep. 18, a perceptible shift in opinion emerges, as De La Hoya's stock continues to rise as the fight draws nearer. And so it should. This is a winnable fight for the Golden Boy.
You already know it, but one more time together: "styles make fights." Bernard Hopkins has never been a true pressure fighter. And if there is one element lacking in Hopkins' arsenal, it is speed. Think about it long enough, about the stylistic matchup, and the door opens for De La Hoya. If Oscar can mix boxing with speed and movement over 12 rounds, a surprise may be on the cards—literally.
But, note the "12 rounds" bit. De La Hoya's stamina has long been suspect. He wasn't in shape for Sturm—no—and he will be ready for Hopkins—yes. But at the elite level, superior conditioning is a function of both genetics and consistent dedication over a long period of time. Oscar has been training hard for a number of months now and looks to be in great shape, but it's Bernard Hopkins he's facing. Did you see Hopkins after he had just gone 12 rounds with Robert Allen? He wasn't even blowing. Hopkins looked like he could have gone another 12 rounds without any trouble.
Despite the stylistic nuances, this fight comes down to a few simple facts. Oscar is in against a bigger man, a bigger man with superior stamina, an iron will and a chip on his shoulder which seems to provide boundless motivation. And Hopkins is a well-schooled technician in the ring.
There are plausible scenarios via which De La Hoya could win, but his best bet is that Hopkins does indeed get old all in one night. It's not something I'd bet on.
Hopkins by Decision
---
Frank Lotierzo
When Hopkins-De La Hoya was announced, I said I wouldn't get caught up in the De La Hoya sentiment I knew would catch-fire the week of the fight. It's almost as if a Hopkins win is an upset? When this fight was being talked about, my feeling was Hopkins would win. Now De La Hoya is the chic pick of many writers and fans. Other than hearing everyone trying to justify picking De La Hoya, nothing has changed. Oscar has had life and death versus the best opponents he has faced. I'll stay with my first instinct, Hopkins. My chic pick was Leonard over Hagler. I absolutely loved Leonard in that fight. I'm going to fight the masses and go with what I felt from the onset, Hopkins will beat De La Hoya. However, I don't like him as much as I did Leonard.
Hopkins will win
2004 Boxing Pound for Pound List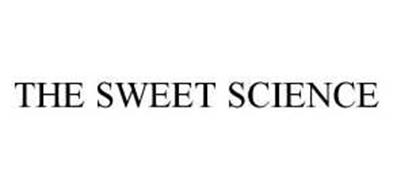 The final boxing pound-for-pound list of the year for 2004.
1. Bernard Hopkins: The top guy from beginning to end, Hopkins took care of Oscar De La Hoya with a body shot in the biggest fight of 2004. Now, he'll wait for Jermain Taylor to progress a little further, or he'll go the rematch route with Felix Trinidad. Either way, Hopkins stands to earn a lot of money in 2005 and extend that all-time middleweight reign.
2. Floyd Mayweather: How long has it been since we've seen Mayweather in a meaningful fight? Certainly not in 2004, when he outpointed the difficult DeMarcus Corley. He's slated for a January outing against a no-name. Enough stalling, already, "Pretty Boy". Fight someone we care about (preferably Kostya Tszyu), or you'll lose your #2 position sometime in 2005.
3. Felix Trinidad: "Tito" stormed back with a magnificent knockout of Ricardo Mayorga in 2004, and now hopes to capitalize on it with big money fights. He'd like nothing more than a rematch with his only conqueror, Hopkins, but he may also opt for old nemesis Oscar De La Hoya. Either way, Trinidad is sure to fight a big fight sometime in the coming year.
4. Kostya Tszyu: What a difference one fight makes. As recently as late October, the boxing world was wondering whether Tszyu was even serious about the sport anymore. We found out with a second round demolition of Sharmba Mitchell. And that made the junior welterweight division very attractive. Tszyu has several options now, including Arturo Gatti and Mayweather or even a hop up to welterweight to challenge Cory Spinks. Let's hope one of them happens in 2005.
5. Manny Pacquiao: Pacquiao fought twice in 2004, and what a fight the first one was. His thrilling war with Juan Manuel Marquez was the best brawl of the year, and there is a chance that the two rivals will go at it again in 2005. If not, Pacquiao has a list full of options: Marco Antonio Barrera, Erik Morales, etc. Pacquiao will fight one of them in the next year.
6. Marco Antonio Barrera: Another guy thought to be washed up when the year started, Barrera resurrected his career for the second time with a masterful victory over Paulie Ayala and a close decision over rival Erik Morales in another great fight. Barrera is obviously shooting for a return with Pacquiao, who decimated him in November 2003. Barrera says it was an off-night. Hopefully, we'll find out if that was the case.
7. Winky Wright: Winky entered the "superstar" realm in 2004 with a pair of decision victories over Shane Mosley. The first was very impressive, as Wright practically shut Mosley out. The second was closer, but proved once again that Winky was the superior fighter. He'd like a shot at Trinidad or Oscar De La Hoya, but neither will happen. He'd probably be best off shooting for a name like Fernando Vargas or Ricardo Mayorga.
8. Juan Manuel Marquez: After several years on the outside looking in, Marquez is finally in a position to make some money after his courageous performance against Pacquiao. He rose from three first-round knockdowns to wage the fight of his life in a fight that was ruled a draw. It would also be interesting to see Marquez against countrymen Barrera and Erik Morales.
9. Erik Morales: "El Terrible" fought another great fight against Barrera, but, again, it was in a losing cause. He has now lost two of three to his fierce rival, and probably wants nothing to do with him anymore. But, eventually, talk of Barrera-Morales 4 will come up again. In the meantime, Morales could shoot for Pacquiao or Marquez.
10. Glencoffe Johnson: The newest entry, Johnson pumped some life into boxing in 2004 with a pair of upsets of Roy Jones Jr. and Antonio Tarver. Now, he's set to make some really big money in rematches with either, or a shot at old conqueror Hopkins. Either way, Johnson is better than anyone imagined.
11. Jose Luis Castillo: Castillo made some comeback noise of his own in 2004, beating Juan Lazcano for his old vacant title and decisioning Joel Casamayor for another big win. He says he wants Kostya Tszyu next, and if that materializes, boxing fans will be in for a treat. If not, Castillo vs. Diego Corrales is a great fight.
12. Oscar De La Hoya: Hard to erase that picture of De La Hoya grimacing in agony courtesy of a Hopkins shot to the ribs, but the "Golden Boy" had no business fighting at 160 pounds. He should drop down to junior middle or even welterweight again if he has any hope of regaining his past form. But 2005 could be the final year for one of boxing's all-time great attractions.
On the brink: Antonio Tarver, Diego Corrales, James Toney
Heavyweight Joe Mesi Bringing Lawsuit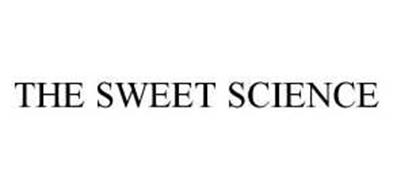 As reported by the Buffalo News, Joe Mesi is suing the New York State Athletic Commission and the MRI center that conducted tests on the heavyweight boxer after his bout with Vassiliy Jirov. Mesi reportedly suffered brain injuries in the Jirov bout, which has left his boxing status uncertain.
The lawsuit alleges Mesi's medical records were improperly released to the NYSAC. The records, the lawsuit goes on to allege, were then released to the media, prejudicing Mesi's right to have his status reviewed by the appropriate boxing authorities.
The lawsuit does not seek specific monetary damages, as the extent of damages will be affected by whether Mesi is able to resume his career as a leading heavyweight contender.
Mesi hopes to have his status reviewed by the Nevada State Athletic Commission within the coming month. The ruling of the NSAC promises to be key in whether Mesi will be able to resume his boxing career.
The Best in Chicago Boxing Returns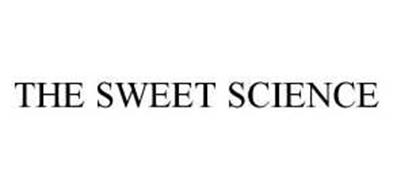 Dominic Pesoli's 8 Count Productions and Bob Arum's Top Rank Incorporated along with Miller Lite presents SOLO BOXEO DE MILLER, THE ARAGON RUMBLE, another installment of The Best in Chicago Boxing on Friday, January 14th, broadcast live internationally as part of Telefutura's Friday night professional boxing series.
The newly remodeled Aragon Ballroom is located at 1106 W. Lawrence Ave. near the corner of Lawrence and Broadway in Chicago's Uptown neighborhood and is easily accessible, just 4 blocks west of Lake Shore Drive and just 4 miles east of the Kennedy expressway. There are three large parking lots located within a 1/2 block of the Aragon Ballroom. Additionally, the Howard Street Blue Line stops just across the street. Doors will open at 6pm with the first bell at 7pm.
Headlining the action packed card is the American debut of super-bantamweight Ricardo "PIOLO" Castillo, 12-2 (6KO's) of Mexicali, Mexico as he squares off in a scheduled ten rounder against WBO Latino Champion, Edel Ruiz, 24-12-3 (13KO's) of Los Mochis, SI, Mexico. Castillo will be accompanied to the ring by his brother, World Lightweight Champion Jose Luis Castillo.
In the co-main event of the evening, one of Chicago's most popular fighters, middleweight "MACHO" Miguel Hernandez, 14-1 (9KO's), battles hard swinging local veteran "MARVELOUS" Shay Mobley, 7-4-1 (2KO's), of One In a Million Inc.in a scheduled eight rounder.
The huge undercard bouts include;
Carlos Molina vs TBA, six rounds, junior middleweights
Frankie Tafoya vs TBA, four rounds, featherweights
Ottu Holified vs. Allen Medina, four rounds, middleweights
Francisco Rodriguez vs. LaShaun Blair, four rounds, bantamweights
Rita Figueroa vs. Sarina Hayden, four rounds, junior welterweights
Said Dominic Pesoli, President of 8 Count Productions, "it was a terrific evening last month and our fans were thrilled to be at the Aragon to watch David, Speedy and Luciano. David Diaz's fight against Jaime Rangel was a fight people will talk about for a long time. Our commitment to our fans is to make every event of ours better than the last one. This main event is terrific, both guys are very tough Mexicans who won't take a step back.
The fans love Miguel and Mobley figures to be a very tough opponent. Him and David Estrada had a six round war last June at our show. And the undercard showcases a lot of new, younger talent that is coming out of Chicago right now. Tafoya and Holifield have both had very successful beginnings to their careers and Francisco Rodriguez comes with fantastic amateur credentials and David Diaz says he has all the talent to be a great pro."
"We've got big plans for 2005 and this show should take up right where last months show left off. The huge crowd loved the action last time and I'm sure they'll say the same thing this time."