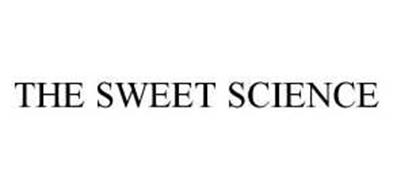 For boxing fans today, the coupling of "Tyson" and "Tokyo" conjures up an immediate image – that of a battered Mike Tyson, crawling about on the floor, perplexed by the difficulty of using a boxing glove to retrieve his mouthpiece from the canvas, while above him the referee counts to ten…
But the Buster Douglas fight wasn't the Japanese people's first exposure to Tyson. That introduction had come two years earlier, when he fought Tony Tubbs in Tokyo, in what seemed at the time a glorious occasion for a young heavyweight champion who appeared to be utterly invincible.
Accompanied by a small entourage – trainer Kevin Rooney, assistant Steve Lott, and sparring partners Oliver McCall and Fred Whitaker – Tyson flew to Japan in February of 1988, just days after his marriage to the actress Robin Givens, and nearly five weeks ahead of his scheduled defense against Tubbs. Tyson had to apply for a passport to travel to Japan. He had never before been out of the country.
Tyson, who had yet to reach his 22nd birthday, was already 33-0 at the time of the Tubbs fight. In 1986 he had become the youngest heavyweight champion in history by knocking out Trevor Berbick for the WBC title, and had since added the WBA and IBF championships with decisions over Bonecrusher Smith and Tony Tucker, knocking out Pinklon Thomas, Tyrell Biggs, and Larry Holmes in between.
At the top of his game, Tyson seemed unbeatable, and was being seriously measured, even by knowledgeable people, for a place among the greatest heavyweight champions of all time.
The Japanese public was filled in on his rags-to-riches story with an 'official' biography of the Baddest Man on the Planet, which read, in part:
"Born in the slum quarters, he was constitutionally a lamb of a boy, but he fell into evil ways with violent anger when his dear pigeon was attacked. When he was 13 years old, he learned boxing from a counselor, Mr. Stewart, who was a famous amateur boxer of the training school in New York. Introduced by Mr. Stewart, Mr. Cus D'Amato, a famous trainer who was a shrewd judge of Tyson's talent, stood guarantee for him."
One of Tyson's managers, Jimmy Jacobs, was gravely ill, and would die of leukemia just three days after the Tubbs fight. The other, Bill Cayton, wouldn't arrive in Tokyo until a few days before the title bout. By the time he got there, the commercial was already playing on Japanese television.
In his managers' absence, a Japanese advertising agency had approached Tyson with what seemed an irresistible deal. All he had to do was chug a bottle of beer, bare those infamous gold-capped teeth in a smile, and utter a simple, four-word sentence: "I like Suntory Dry!"
When Cayton got wind of the deal he was livid. Not because he thought the Suntory people had pulled a fast one on Tyson – although even in 1988, $75,000 did seem pretty short money – but because he deemed the sight of Iron Mike publicly swilling beer counterproductive to the wholesome image he and Jacobs had been trying to project for the heavyweight champion.
Two decades on, the idea that Mike Tyson's reputation might have been damaged if people thought he drank beer seems ludicrous, but Cayton ordered the Suntory ads pulled and returned Tyson's fee.
The Tubbs bout was scheduled for Monday, March 21, and many of us covering the fight arrived in Tokyo just in time for St. Patrick's Day. After determining that "Ireland Yo Eien Ni" was Japanese for "Erin Go Bragh," Sports Illustrated's Pat Putnam celebrated with a scorched-earth rampage through Akasaka's saloons in a search for an Irish pub.
We did find a joint whose friendly bartender spoke a few words of English. Putnam asked him if he knew where he could get a good deal on Ginsu knives.
Kevin Rooney appeared at a St. Patrick's Day press conference wearing a green-and-white t-shirt proclaiming his allegiance to "Staten Ireland."
Tubbs had won three straight since losing his WBA title to Tim Witherspoon in Atlanta two years earlier, but his more important qualification for the opponent's role came in the fact that he was now co-managed by Don King's son Carl.
That family connection hadn't stopped Tubbs from pulling out of a King-promoted rematch with Witherspoon. Mandated when Witherspoon tested positive for marijuana after the Atlanta fight, the return bout was scheduled for Madison Square Garden in December of 1986, but Tubbs, citing an "injured shoulder," withdrew on short notice and was replaced by Bonecrusher Smith, who knocked Witherspoon down three times on the way to a first-round TKO.
By the time he got to Tokyo, Tubbs was more forthright about the phantom injury that had caused him to pull out of the Witherspoon rematch two years earlier.
"I figured the deck was going to be stacked against me," recalled Tony. "Carl King owned 50 per cent of Witherspoon and only 30 per cent of me."
The promoter's son, the 'paper' manager for a host of his father's boxers, had displaced Tubbs' former manager, a non-Beach Boy Californian named Mike Love. Love had in turn sued both Kings for tortious interference. The litigation had been dropped with the promise that Love would get $300,000 from Tubbs' end of the Tyson fight, so Love, accompanied by what appeared to be hired muscle in the form of Tubbs' former trainer Richie (The Torch) Giachetti, was in Tokyo protecting his investment.
"I am no longer acting as his manager, at Tubbs' request," Love told reporters in Japan. "And Richie Giachetti is no longer his trainer, at Tubbs' request. Richie is working as a consultant for me, and we're only here to protect our investment. If this fight don't come off, we don't get paid."
But among this bewildering array of characters claiming to be looking out for Tubbs' interests in Japan, the longest shadow was cast by a man who wasn't even there. By 1988, Harold (Rossfields) Smith was doing time at a federal penitentiary as a result of the M.A.P.S. (Muhammad Ali Professional Sports) scandal.
After leasing Ali's name, Harold had been a free-spending promoter in the early 1980s, but it turned out his boxing activities represented a house of cards, devised to launder the proceeds of an elaborate embezzlement scheme that had bilked Wells Fargo out of an estimated $22.5 million.
Although Harold Smith was locked up in California, his wife Lee was in Japan with Tubbs, claiming to be his "publicist." And when Tony appeared at a pre-fight press conference he was accompanied by his attorney, Charles Crawford – the same Charles Crawford who had served as Smith's lawyer in the M.A.P.S. trial.
The widespread assumption was that Harold Smith was somehow calling the shots from behind prison walls in Boron, California.
"Are you kidding?" exclaimed Richie the Torch. "Harold has been calling over here five times a day – collect, to Japan! Just wait till Tubbs sees what's left after his hotel bill gets paid."
Actually, the hotel bill should have been the least of Tony's worries. Between Carl King, Love, Crawford, and the Smiths, it was hard to imagine that Tony was going to have much left from his promised $600,000 purse.
Given his track record for unpredictability, there was a well-founded fear that if Tubbs ever woke up and did the math he might try to hold up the promotion by injuring his shoulder again. As a hedge against this eventuality, King had flown Cuban heavyweight Jose Ribalta to Tokyo and had him waiting in the wings as a substitute opponent should anything happen to Tubbs.
Tony, for his part, insisted that he was eager to fight.
"Tyson's people are already negotiating two fights down the road," he said. "They've got Michael Spinks in June and then Frank Bruno in September, but they picked one hell of a tune-up messing with me. I just want to know if they can change the name on all those contracts."
At the same time, Tubbs was realistic enough to know that a Tyson win suited the interests of everyone save himself.
"With all the money to be made, what do you think is going to happen?" said Tubbs of the fight. "Even if I win 11 of 12 rounds, who do you think is going to get the decision? I have no other choice. I've got to knock him out."
Tubbs, in an analogy Harold Smith would surely have appreciated, then added "The way I look at it, Tyson is the bank and I'm here to steal the money."
One day Tyson was taken to visit an academy for Sumo wrestlers. He posed for a photo with one rotund grappler whose physique uncannily resembled that of Tubbs.
Even though the sumo trip had been a carefully-guarded secret there was a throng awaiting when he emerged. Crowds, in fact, seemed to materialize wherever Tyson went: when he visited the Ueno Zoological Gardens, Japanese children forgot all about the animals and began following the famous boxer around through the zoo.
"Sometimes I feel like I've left earth and went to another planet," said Tyson. "I always figured that in any country they'd know who the heavyweight champion of the world was, but this has been another dimension."
Tyson was so mobbed every time he went out in public that he secluded himself at the hotel and ordered from room service. As the fight approached he was developing a serious case of cabin fever. Jose Torres suggested that he get away, and invited Tyson along on a visit to the home of the Japanese writer Mako Nagasawa and his wife, the illustrator Michiko Miyamoto.
"Yeah, sure, why not?" said Mike.
Shielded by a posse of bodyguards, the two slipped out the back door of the hotel and into a waiting limousine. Torres directed the driver to take side streets and detours to ensure that they weren't being followed.
Their destination was in a suburb on the outskirts of Tokyo, an hour's drive away. When Torres and Tyson arrived, their hosts had yet to return home. They decided to wait outside in the limousine.
"Within minutes, the whole f—ing neighborhood was there," recalled Torres. "Mothers, fathers, kids. Every one of them had an Instamatic. I couldn't believe it."
At this point in his career Tyson was still fairly diligent in his training, and arose each day at 4:30 am for a morning run through the darkened gardens of the Akasaka Palace. This was in part to gear his subsequent sparring sessions to approximate the time of the fight, which was scheduled to begin at 10 am, Japanese time, and partly to discourage the gawking crowds.
Six nights before the fight, Tyson slipped out to attend a Tina Turner concert at Bukodan Hall, but was so besieged by fans that he had to leave just half an hour into the show.
Both Tyson and Tubbs prepared for the fight at the Teikin Gym in the Shiniku District. Tyson's workouts were closed, but when reporters showed up one day to watch the challenger spar, we learned that we were expected to remove our shoes and don a pair of slippers from the dozens displayed at the entrance.
This practice made for the most pristine gym floor any of us had ever seen, but we quickly agreed that the system probably wouldn't work at boxing gyms back in the states.
"You'd have to pay somebody to stand outside and guard the shoes," said Putnam.
"Tokyo," said Tyson, "is mostly like New York. Only cleaner."
The 55,000 seat venue was officially called the Korakuen Airdome and, more familiarly, the Tokyo Dome, but it had been dubbed "The Big Egg" even before it opened. Although Tyson-Tubbs would officially inaugurate the arena, it wasn't actually the first event to take place there, since the Nippon Ham Fighters played an exhibition game a few nights earlier. (Upon learning that Ham Fighters would make the Big Egg their home stadium, the AP's Fast Eddie Schuyler suggested that they should henceforth be known as the Ham-and-Eggers.)
Indoor baseball would be a novelty in Japan. Stadium management issued a public plea in which they tried to discourage Ham Fighter fans from bringing their customary trumpets and war drums along to the baseball game.
If there were any trumpets and war drums at the fight, I don't remember hearing them.
Although the unwieldy 10 am fight time on Monday morning was arranged for HBO's programming purposes, it wasn't as inconvenient for the locals as you might have supposed. The Vernal Equinox is celebrated as a national holiday in Japan, so the whole country had the day off.
Tyson had gotten married just before he left for Japan. His new wife Robin Givens and her mother Ruth Roper followed him to Tokyo the week of the fight. Givens was 23 years old, a budding actress with a featured role in a sitcom called Head of the Class.
In 1988, Givens was still purporting to have given up, at the behest of Bill Cosby, Harvard Medical School to pursue her Show Business career. In Tokyo she told me about her time at Harvard, even supplying details of the neighborhood where she had lived in Boston. All of this ultimately proved be an elaborate crock (nobody at Harvard had even heard of her), but she and her mother were so charming that at the time all of us were left marveling at what a lucky fellow Tyson was to have captured her.
In obeisance to the late Professor D'Amato's abstinence theory for boxers-in-training, Mr. and Mrs. Tyson maintained separate suites at New Otani. An honor guard of Ninjas was posted outside Robin's suite to discourage nocturnal visitations.
"He goes out once in the morning to do his roadwork, and then again at noontime to go to the gym," complained Ms. Givens. "He goes to bed at 6:30 every night, so I do too. I feel like I'm in training."
At the time, Robin Givens claimed to be expecting a child. She said that she and Mike had been unable to agree on a name for the baby.
"He wants to name it Michael if it's a boy, D'Amato (for Cus) if it's a girl," she smiled coyly. "I want the first one to be Michael, or some form of it, whichever it is. The second one can be D'Amato if he wants."
Whether Ms. Givens was actually pregnant in Tokyo is anybody's guess. Tyson (who followed his marriage to the faux medical student with one to an M.D.) did eventually father children named D'Amato and Mikey, but not by Robin, who divorced him on Valentine's Day the following year.
The most famous stateside visitor of all arrived on Friday. Almost as soon as Muhammad Ali checked into the New Otani, he was visited by Antonio Inoki, the Japanese wrestler he had "fought" in Tokyo a dozen years earlier. It was the first time Ali and Inoki had met since.
"They treated one another with great warmth and respect," reported lawyer Charlie Lomax of the initial Ali-Inoki reunion.
The old adversaries agreed to have dinner together on Sunday, and at Monday's fight they sat side-by-side in the ringside section. There were nearly as many pictures of Ali and Inoki in the Japanese newspapers as there were of Tyson and Tubbs.
Sugar Ray Leonard was also in Tokyo, as part of the HBO broadcast team, where he would work alongside Jim Lampley and Larry Merchant. When Leonard showed up at the pre-fight press conference he was besieged by Japanese reporters who wanted to know when he would fight Tyson.
Nearly a year had elapsed since his famous upset of Marvin Hagler, and there had been talk of a rematch ever since. In Japan, Leonard confirmed that it was a dead issue.
"I talked to (attorney) Mike Trainer and told him just to forget about Hagler," said Leonard. "You can only keep knocking your head against the wall for so long, and I'm convinced now that Marvin doesn't want to fight. I'd rather fight Hearns again anyway.
The Rolling Stones were booked to play The Big Egg for the next two nights after the fight. Mick Jagger, who had been persona non grata in Japan for nearly two decades as a result of his experiences with the constabulary in 1960s London, had finally been granted a visa. There was a wonderful irony at play here, since at that point it still looked as if Don King, who had an old manslaughter conviction on his rap sheet, wasn't going to be allowed to enter the country.
Upon arriving in Tokyo, Jagger learned that getting into Japan was one thing, getting into the New Otani another. Although the swank hostelry played home to the Tyson entourage and at least half a dozen wayward sportswriters, it had a longstanding policy of discouraging rock-n-roll types, who, they figured, might heave a Sony Trinitron out the window.
The outrageous cost of living in Japan had begun to hit home with the $250 cab fare from the airport, but when we started exploring our temporary surroundings we learned that everything was expensive. The mini-mall beneath the hotel included a grocery store where peanut butter was $15 a jar, steak went for $40 a pound and muskmelons fetched $75 apiece. An adjacent haberdashery sold neckties for $125 and denim jackets for $700.
The $18 breakfast buffet at the New Otani suddenly seemed a bargain by comparison.
In the bar one day, assistant trainer Steve Lott told us that Tyson was spending $150 a day on food.
"What's he eating?" asked Michael (Wolf Man) Katz. "Two muskmelons?"
Although the fight's Japanese and American promoters made frequent references to the "great tradition of heavyweight title fights in Japan," the truth of the matter was that, unless one counted Ali-Inoki, Tokyo's entire heavyweight championship history consisted of the two minutes it had required George Foreman to dispose of Joe (King) Roman there in 1972. (Ali did meet Mac Foster in a 15-round non-title fight in Tokyo a year later.)
On our forays into downtown Tokyo it wasn't unusual to see well-dressed pedestrians strolling the Ginza wearing what appeared to be surgical masks. One well-traveled boxing scribe explained to the rest of us that many Japanese were strict Buddhist vegetarians who were protecting themselves against the possibility of accidentally swallowing an insect.
Later that night Katz happened to mention his newfound information to a bartender.
"Oh," said the barkeep. "You mean the flu masks?"
In the wee hours of Thursday morning, just about the time Tyson would have been arising to do his roadwork, I awakened to find my bed vibrating.
"Hmm," I found myself thinking. "I don't remember putting any quarters in this thing."
It turned out to be one of those full-scale earthquakes which are so common in Japan that high-rise buildings are designed to withstand them. This one registered a mere 6.3 on the Richter Scale, but it was enough to scare the hell out of Katz, who phoned the front desk, where he received confirmation that an earthquake was indeed in progress.
"What should I do?" The Wolf Man asked the desk clerk.
"Nothing," the fellow replied cheerfully. "Just go back to sleep. It happens all the time."
On another floor of the New Otani, the earthquake rattled the windows and smashed some crockery in the suite Rooney was sharing with Tyson. Kevin dropped to his knees and began reciting Hail Marys. Then he looked across the room and noticed Tyson sitting serenely in a chair as the building shook all around him.
When the quake finally subsided, Mike leapt to his feet and thrust his arms in the air.
"That," said the relieved Tyson, "was Tubbs' last shot."
Three days before the fight, Bob Lee, the president of the five-year-old International Boxing Federation, arrived in Tokyo, threatening to relieve Tyson of one-third of his undisputed heavyweight championship.
On the surface the threat seemed to stem from an unseemly jurisdictional squabble, but according to Bill Cayton there could be grave consequences.
The Japan Boxing Federation did not recognize the upstart IBF, and had insisted early on in negotiations that Tyson should not be permitted to wear that organization's belt into the ring. The situation was complicated by the fact that the JBF was headed up by Makoto Hosaka, who also happened to be the president of the Korakuen organization, which not only built and owned the Tokyo Dome, but had put up the lion's share of the $10 million Tyson was supposed to receive for the fight.
The local chapter of the IBF was represented by a renegade politician named Hisashi Ikeda. Cayton claimed that "Ikeda provoked Bob Lee into this.
"It's all a move to get his IBF group recognized by the Japan Boxing Commission," charged Tyson's manager, probably correctly.
Cayton said he and Jacobs had painstakingly explained the situation to Lee several weeks earlier.
"Jim and I had two 2-hour meetings with Bob back in the states, during which we attempted to explain the situation. It was a condition of this fight that the IBF not participate," said Cayton. "For Tyson to wear the IBF belt into the ring here would be considered a grave insult by the Japanese Commission. They would take it as a slap in the face."
Lee, likely spurred on by Ikeda, had flown to Japan and was now threatening to vacate the championship. Lee said that if Tyson entered the ring sans his IBF belt, his organization would take that as a sign that he no longer wished to be its champion, and would order a bout between Trevor Berbick and Carl (The Truth) Williams for the vacant title.
Andy Williams got to Tokyo the same day as Lee, and was scheduled to perform "The Star Spangled Banner" before the fight.
"How about if Andy Williams wears the IBF belt into the ring?" we proposed. "Would that make Bob Lee happy?"
Tyson was never informed of the IBF threat, but Cayton did consult with Rooney and Lott, extracting a pledge from the trainers that when they and Tyson left the hotel for the Big Egg on Monday morning, the IBF belt would stay behind.
Cayton had predicted that the dispute would be resolved, and it was. Even though it wasn't involved in the fight, Tyson's managers offered to quietly pay the IBF its sanctioning fee – nearly $100,000, if you believed the high-end estimates of Tyson's purse – once the parties returned to America.
Bob Lee complained that the offer constituted "hush money." But he took it anyway.
On Saturday a sextet of American scribes determined to broaden their cultural horizons took the bullet train up to Nikko in the northern mountains, where Putnam, Katz, Schuyler and myself, along with Elmer Smith of the Philadelphia News and Ron Borges of the Boston Globe, spent the day exploring the Buddhist and Shinto shrines, along with the Toshogu mausoleum, before returning to Tokyo that evening.
If a boxing abolitionist had placed a bomb in the bar car or poisoned the sake that day he could have wiped out six Nat Fleischer Award winners in one stroke.
The Japanese transportation system obviously underestimated the capacity of hard-drinking American journalists, because we exhausted the train's entire supply of sake well before we reached Tokyo. For the balance of the journey, our fellow passengers were treated to a spirited duet of Putnam and Schuyler singing "If you knew Sushi like I know Sushi…"
When we returned to the hotel we were surprised to find Don King holding court in the lobby. The World's Greatest Promoter had prevailed in his battle with the Japanese Foreign Office and was allowed to enter the country. A grinning King even held up his passport to display his Japanese visa, but Schuyler didn't buy it.
"Don's trousers are still wet from where he waded ashore from some fishing boat," insisted Fast Eddie. "We oughta turn him in. There's probably a reward."
Tyson scaled a trim 216¼ at the weigh-in, pretty much in keeping with his fighting weight at the time. Tubbs, who had promised to come in at 230, weighed 238¼, but collected a $50,000 bonus for reporting "in shape" nonetheless. The promoters presumably figured that if they withheld the bonus Tony might do a Dixie and they might find themselves having to explain why Tyson was fighting Jose Ribalta instead of Tubbs.
The night before the fight the Nikko Six reassembled more or less intact (the Los Angeles Times' Earl Gustkey came off the bench to replace Borges) and answered the call to a dinner invitation from the editors of a Japanese magazine called World Boxing.
The Casual House in Shinjuku epitomized the Japanese concept of vertical integration. It was a complex comprising eight stories; one could (and was expected to) eat, drink, and wench his way from top to bottom without ever leaving the building.
After a round of pre-meal cocktails, we were whisked by elevator to a restaurant and relieved of our shoes. The dinner itself was terrific, although some of the Americans with queasy stomachs might have been put off by the appetizers – artistically sculpted slivers of recently-shaved live fish, which shimmered and wriggled about in the bowl.
After dinner we were taken to a 'western-style' saloon on another floor, where a guitarist played live requests while a karaoke mike was passed around the room. Old NFL films were playing on two television sets above the bar.
From there the thoroughly besotted visitors were taken to a disco-cum-Geisha parlor located on yet another floor. Upon arriving, each of the nervous Americans was assigned his own Filipino hostess. (Presumably to help you remember which one was yours, the girls wore numbers – and not much else.)
Elmer Smith and I diplomatically pleaded fatigue and went back to the hotel. The next morning I discovered that all six of the American guests had also fled in varying degrees of terror.
Only later did we learn that we had grievously insulted our Japanese hosts by spurning their thoughtful gift of six prepaid hookers.
Although the house was scaled up to 100,000 Yen for ringside tickets, 51,000 spectators packed the Big Egg on Monday morning. Souvenir fight programs sold for 20,000 Yen. The full-color program was a handsome product, written entirely in Japanese.
"I was going to write a piece for the program," said Schuyler. "But I lost my paint brush."
The undercard, which commenced before most Japanese were even awake on the holiday morning, was largely undistinguished, featuring mostly local talent. The most interesting character among the dramatis personae was Carlos Elliott, an Alabama-born junior middleweight who had turned pro while he was still an Air Force Sergeant serving at Misawa, and had remained to pursue his career in Japan after his discharge. By now a Tokyo crowd favorite, the Gaijin had gone on to win the Japanese and Oriental titles, and had a 17-1 record going into his fight against Filipino Rey Angara, whom he stopped in five on the Tyson-Tubbs undercard.
(Elliott would spend virtually his entire career fighting in the Land of the Rising Sun. He lost the only two fights he had outside Japan, including his last – a seventh-round KO on Guadeloupe in an unsuccessful 1991 challenge for Gilbert Dele's WBA title. Elliot's jaw was broken in three places, and he never fought again.)
On the procession from the dressing room the Japanese fans reached out to touch Tyson as he made his way to the ring.
"They were even scratching me," recalled Mike.
When Tubbs removed his robe in the ring, Larry Merchant and Jim Lampley exchanged on-air whale jokes.
As it turned out, Tyson didn't wear any of his belts in the ring. Steve Lott carried the WBA and WBC belts, but as promised, the IBF version had been left back at the hotel.
After Andy Williams and Toshimitsu Kimura sung the American and Japanese anthems, Arthur Mercante gave his instructions to the combatants.
Once the bell rang, it quickly became apparent that Tubbs had come to fight.
His rotund physique notwithstanding, Tubbs spent the first three minutes constructing what would become a primer for future Tyson opponents: Fire enough good, crisp jabs to keep him away, and when he rushes you, as he inevitably would, grab him and make sure he doesn't have both arms free.
Along with most of the other ringside scribes, we gave the first round to Tubbs. (Unofficially, Mercante later confirmed, so did he.) The judges split three ways, with Larry Rozadilla, the Californian, awarding the round to Tubbs, the local judge, Masakazu Ushida, calling it for Tyson, while Japanese-American Ken Morita scored it even.
Tubbs fought the second like a sumo wrestler, going to Tyson's body during the infighting, and fared well enough that for two minutes he appeared on the way to winning that round as well.
That was when the champion exploded with one of those improbable but lethal combinations that characterized the young Mike Tyson: a left hook to the chin, a hard right to the body, and a thunderous right uppercut to the head, all delivered in the space of less than two seconds.
Tubbs' legs splayed, and he looked as if he might go down, but he reached out and grabbed Tyson in a desperate clinch. After Mercante moved in to break the fighters, Tubbs held his gloves high in a defensive posture, but, measuring his wounded foe, Tyson speared him with a hard left hook that, said Mike, "hit him right in the eye."
"He caught me good with that uppercut," Tubbs would later recount. "I tried to hang on and get myself clear, but when he threw the hook he stepped right between my legs. I tried to pivot and get out of the way but his leg was there and I couldn't move.
"He's cuter than you think," Tubbs shook his head at the recollection.
When Tyson nailed him with the left, Tubbs went reeling backwards across the ring, taking eight stutter-steps before he crashed into the ringpost and fell to the floor.
"Tubbs is very crafty," said Tyson. "He's one of those cute guys like Greg Page and Ali, and I thought for a second he might be faking it. I came after him, but I made sure he stayed out of range.
"Then when I saw him going down I ran after him," added Tyson. "I thought he might get caught up in the ring ropes, and if his body didn't touch the floor I wanted to make sure he did go down."
When Tubbs hit the canvas Tyson was poised above him, prepared to deliver another punch, but fortunately Mercante was in position.
As it turned out, the referee never had to pick up the count.
"I turned around to direct Tyson to the other neutral corner, and when I turned around again [Tubbs'] second was already there waving for me to stop it," Mercante explained the stoppage. "I never even started to count, but it was extremely unlikely that he'd have been able to get up by the count of ten."
If the crowd was insulted by having paid for a glimpse of Mike Tyson that had lasted just five minutes and 54 seconds, they didn't let on. The triumphant champion departed the ring to cheers, and when he appeared at the postfight press conference he was wearing a Japanese headband.
"I just put it on," he said sheepishly. "I feel a little kooky."
"He's a Samurai warrior," explained Rooney.
Tubbs, said Tyson, "came out fighting. I didn't have time to find out whether he was in shape or not."
Asked about the effect of Tubbs' first-round barrage, Tyson said "none whatsoever. He had fast hands, but that was about it.
"To be honest with you," added Tyson, "I thought I was wearing him down in the first round."
Despite the brevity of the fight, most felt that Tubbs had given a better account of himself than might have been expected.
"Tony fought a smart fight," said Richie Giachetti. "He did what he had to do. He just doesn't have enough power to go with it."
Someone mentioned to Tyson, apparently for the first time, the threat from the IBF.
"I never knew anything about it," said Tyson. "I see no reason why they should strip me, but if they do I'll just win it back again."
(A week later, with his sanctioning fee in hand and 8,000 miles separating him from Hisashi Ikeda, Bob Lee cited Tyson's professed ignorance in a face-saving reversal: "I don't see how we can penalize the fighter if he was unaware of the situation," said Lee.)
As we left the arena on the way back to the hotel we ran into Fred Whitaker.
"I can't believe it," Tyson's sparring partner shook his head. "Five weeks over here for five minutes of fighting."
The Japanese promoters had one more party left in them, throwing a lavish Sayonara reception the next day at the Fuyou No Ma room of the New Otani. The demeanor of guests at the well-stocked bar suggested that the party should have been called "A Farewell to Scotch."
Tyson made only a fleeting appearance, but in his absence the VIP guests jostled for an opportunity to have their photos taken with Muhammad Ali, who patiently obliged.
Just outside the door in a hotel corridor Kevin Rooney and Oliver McCall were kneeling on a carpet, engaged in a high-stakes crap game. The Atomic Bull appeared to be getting the best of it, but Rooney, whose end of Tyson's purse figured to be around $600,000, could probably afford it.
Two hours into the party Ali spotted Tony Tubbs, a bandage above his right eye, slipping into the room. Ali excused himself from a gaggle of admirers and made his way through the crowd to embrace his onetime protégé.
"Anybody can take the easy way out," shrugged Tubbs. "I tried. At least I tried."
"You sure did," said Ali.
When Tyson briefly appeared, he had Robin on his arm.
"You now realize how explosive and dangerous I am since I'm a married man," he said with a grin.
The deal for Tyson's next fight, against the undefeated Michael Spinks, was already in place. Although Bob Lee had stripped Spinks of the IBF title a year earlier, Slim represented a bit of unfinished business for Tyson, since he still had a claim to the linear championship.
"Spinks will be difficult. He's very evasive," said Tyson.
"But," he added, "he knows what he's got coming to him."
Tyson would knock out Spinks in a minute and 31 seconds, affirming his claim to the undisputed championship. Two years after the Tubbs fight he returned to Tokyo again. The opponent this time was a journeyman heavyweight with a 29-4-1 record.
His name was James (Buster) Douglas.
St-Pierre, Liddell, Clementi Win @ UFC 79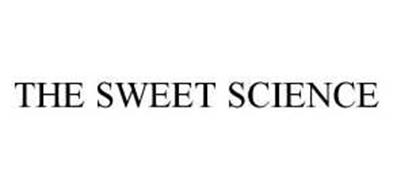 LAS VEGAS-A reinvented Georges St. Pierre proved he's ready for the true Ultimate Fighting Championship welterweight title with a dominating win over Matt Hughes and Chuck Liddell returned to the win column in his big showdown on Saturday.
St. Pierre took the final chapter in the trilogy with Hughes and now is the UFC interim champion at the 170-pound division.
Hughes just shook his head after tapping out before a sold out audience at the Mandalay Bay Resort and Casino in Las Vegas. It was called "Nemesis" and St. Pierre conquered his nemesis.
"Georges is just a better fighter," said Hughes (43-6) who beat St. Pierre several years ago, but lost two years ago in a title match. "I just don't know how much longer I got."
St. Pierre (15-2) found Hughes using a left-handed stance to change up his attack, but the Canadian quickly adapted and used his quickness, skills and raw strength to take Hughes to the ground.
"If it wasn't for my wrestling training I wouldn't have been able to adjust," said St. Pierre who had been preparing to represent Canada's Olympic wrestling team.
Inside the Octagon the Canadian was never in danger. In fact, Hughes was the fighter teetering for the entire fight that ended in 4:54 of the second round.
It wasn't supposed to be that way.
Hughes, known for his wrestling skills, just couldn't solve St. Pierre's quickness. Every move the Illinois fighter attempted was squashed.
St. Pierre is now promised a fight against the current UFC welterweight champion Matt Serra, who pulled out of the fight with Hughes because of injury.
"If I don't get my belt back, I'm going to consider myself champion," said St. Pierre filled in for Serra with less than a month of training.
After dominating the first round on top of Hughes, the second round was even worse as St. Pierre landed elbows and fists. Though the Illinois fighter escaped from underneath, he was quickly thrown down. Within seconds St. Pierre grabbed Hughes left arm and turned it into an inescapable arm bar.
Hughes screamed out: "I tap!"
St. Pierre now awaits Serra to recover from his back injury.
The semi-main event was no less intense.
The light heavyweight showdown between Chuck "The Iceman" Liddell and Brazil's Wanderlei "The Axe Murderer" Silva was a three-round punch out between two famous sluggers. In the end Liddell's sharper punches in the first and third round decided the fight despite a knockdown in the second scored by Silva.
Silva (31-8-1) dominated the second round for four minutes and 30 seconds but Liddell rallied and took the Brazilian to the ground. Two judges were somehow impressed by Liddell's last 30 seconds and inexplicably gave him that round.
With both fighters huffing and puffing, and Silva with a bad cut over his right eye, Liddell seemed the stronger puncher and landed a back-handed fist and a right hand that stunned the former Pride FC fighter Silva. But he survived the round.
The judges scored it 29-28, 30-27 twice for Liddell who won his first bout after back-to-back losses.
"I knew it was a big fight for everybody and especially for me to get back on track," said Liddell (21-5). "He had a lot more than I thought he had."
Silva, who was making his first UFC appearance, was gracious in defeat.
"He won," said Silva. "I gave my best."
Temecula's Rameau Sokoudjou fell short against Brazil's undefeated Lyoto Machida (12-0) in their light heavyweight contest. The Cameroon native was unable to use his punching power with effectiveness against the karate-trained fighter. Then, unexpectedly, Machida landed a left hand that dropped Sokoudjou (4-2) and proceeded to gain an arm triangle that forced a submission at 4:20 of the second round.
"I've been working on my ground game," said Machida who wants a world title match. "I beat the Alaska assassin, the African assassin, what other assassins are left?"
A heavyweight bout featured two Southern Californians eager to punch out. But San Diego's Eddie "Manic Hispanic" Sanchez's experience proved decisive in beating Temecula's Soa Palelei (8-2) with uppercuts for three rounds. With his nose bleeding profusely and sustaining three consecutive uppercuts, referee Mario Yamasaki stopped the fight at 3:24 of the third and final round for a technical knockout.
"He was out of gas," said Sanchez (10-1). "He was always putting his head down."
Undercard
A grudge fight between two Louisiana fighters ended in a decisive submission victory by Rich Clementi of Slidell over the favored Melvin Guillard of New Orleans. A rear naked choke at 4:40 seconds of the first round forced Guillard, who had been predicting domination, to tap out. Though the fight was definitively over, Guillard attempted to assault Clementi but referee Herb Dean grabbed the fighter.
"He still didn't learn his lesson," said Clementi after Guillard attempted to rush him after the fight. "I validated what he's known for six years, I'm the better man."
James "The Sandman" Irvin (13-5-1) was nearly put to sleep by an illegal knee to the eye from Brazil's newcomer Luis Cane (8-1) in the first round of a light heavyweight fight. Unable to continue, Irvin was declared the winner by disqualification at 1:51. Cane seemed unaware that UFC rules disallow knees to the head while the person is on the ground. Some mixed martial arts organizations allow it.
Former Ultimate Fighter participant Manny Gamburyan (6-3) quickly took his fight to the ground with former boxer Nate Mohr (6-5). Once on the ground the lightweight used his quickness to grab an ankle and twist. Mohr screamed to stop the fight at 1:31 of the first round.
"I'm so sorry for you man," said Gamburyan who suspects he broke Mohr's leg. "Nate's a great guy."
San Diego's Dean Lister (10-5) scraped out a unanimous decision win over Bulgaria's punch-crazy Jordan Rachev (16-2) in a middleweight bout. The judges scored it 29-28 for Lister.
Pavlik Or 'Money': Fighter of the Year Is…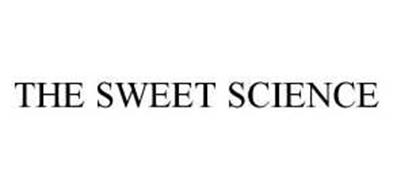 There's nothing like the terror felt when you have a big black bear snarling and snorting and hunting you down, eager to stuff your tender head into his mouth, to make you run as fast as you've ever run.
Thanks, Dana White, aka the big black bear.
Thanks for waking up the semi-slumbering powers that be, and forcing them to acknowledge that boxing needed to step up its game, or be eaten alive, and shifted even further back in the sports world's relevance race, in 2007.
With UFC threatening to snarf up those much lusted after PPV dollars, the suits went into overdrive, and worked smarter, and harder, to give fans compelling matchups.
They agreed to get along to get money, and they relegated the sanctioning bodies, with those moronic mandatories, and instead listened to you, the consumer, and booked the fights that made sense.
Nobody worked smarter or harder than the PR arms for HBO, and "Money" Mayweather, the artist formerly known as Pretty Boy Floyd. Through his appearance on the ABC reality dance competition "Dancing with the Stars," and stubbornly effective marketing by HBO (24/7 before the De La Hoy and Hatton showdowns were masterful mini-movies which whet appetites of even non fight fans), "Money" emerged as a pay per view attraction who can take the baton as the premier earner from Oscar De La Hoya.
He transcended the sport, and boxing added another player to the mix of fighters that even non-fight fans in the US recognize the name of. Now there's Mike Tyson, Oscar De La Hoya, and Floyd Mayweather…
Boxing, a sprawling mess of interests lacking a central organization that insures cohesiveness in marketing, and message, and mission, relies on a central figurehead to maintain its precarious perch in the mainstream sports information flow. Mayweather, a savvy marketer who has outgrown his periodic outbreaks of youthful indiscretions, is a superstar that fits our age to a T.
He knows exactly what buttons to push to keep his name in the papers-—or, more accurately today, on computer screens—and feeds us rabid presshounds of negativity and turmoil red meat, with his intra-familial beefs and 50 Cent-inspired rants proclaiming his peerlessness.
The only thing holding Mayweather back is his own talent, probably, as he owns too much of it. He blew out De La Hoya, and Hatton, and like Roy Jones in his heyday, he so dominates his opposition, that drama is missing from his fights. Most of us tune in to the sport to savor the drama that comes from one man reaching deep into the well of heart and guts to bring forth reserves even he didn't know he possesses, and imposing his will on an opponent who had been imposing his will upon him. That sort of drama, as manufactured by the late Diego Corrales, is the variety that the sweet science can deliver like no other sport.
We saw it in excess in 2007, from my personal choice for 2007 Fighter of the Year, Ohio's Kelly Pavlik.
He dug into his well, after getting knocked to the floor in the second round of his tussle with middleweight champion Jermain Taylor, and refused to lose.
All of us could apply his tenacity in staying on his feet, and roaring back to topple Taylor with a furious flurry in the seventh round of their Sept. 29 battle, in our own lives. We all could identify with, and root for, the TSS Fighter of the Year.
One could argue that Mayweather, with ultra high profile wins over De La Hoya and Hatton, who did as much as anyone to keep the sport relevant in the last 12 months, deserves the TSS FOTY honor. As referenced before, maybe his superior level of talent has set the bar too high for us nitpickers. We may be prone to be too hesitant to bestow praise on Floyd, because he makes it look too easy. Sorry, Money, it's possible you are being penalized for just being too damned good. You certainly are the runaway frontrunner for Fighter of the Decade…
Pavlik, we didn't know how good he was coming in to this year. We knew how good his promoter, Bob Arum, thought he was. But we reserved judgment, unwilling to make too much of wins over Lenord Pierre and Bronco McKart. We became believers, to a point, when the Ohio native showed boxing skill and a closer's mentality with his January win over Jose Luis Zertuche (KO8), and true believers with his dominant march over Edison Miranda (TKO7), the heavily hyped Colombian who was no match for the Youngstown hitter's work rate in their May match.
But we still withheld a measure of respect before Pavlik met Taylor, the middleweight king, in Atlantic City. Maybe we had been burned by (not as great as we were led to believe) white hopes in the past, and were worried that hype and marketing were his greatest attributes as a boxer. The respect came pouring forth when he stayed on his trembling legs in the second round of his September scrap with Taylor, and intensified when he closed the show with a KO crack in the seventh.
The fighter has to be rewarded for staying the course, and not allowing himself to be knocked off the title path since turning pro in 2000, and progressing at a sometimes snailish pace, and sticking with his no-name trainer Jack Loew even though some experts urged him to trade Loew in for a flashier model, and battling frail hands, and getting pinched for slugging an off-duty cop in 2005.
Pavlik's rise in 2007 came the old fashioned way, via training his tail off, and staying on message mentally, and rising to the occasion when the situation offered a softer, easier choice.
There was no mega marketing machine bombarding our short attention spans with a campaign to make Kelly Pavlik into the torchbearer for the sport in 2007.
But the 2007 leg of his march to prominence reaffirms the best of what the sport has to offer, and reminds us that with talents like Pavlik, the sweet science will never crumble into obsolescence.
Resolution Time For Harold Sconiers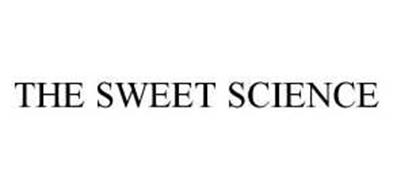 When Harold Sconiers of Tampa, Florida, looks in the mirror these days he doesn't see the journeyman heavyweight with a 15-17-2 (10 KOs) record that most other people do.
What he sees is the dynamic, hard-hitting heavyweight who made it to the finals of the 1996 Olympic Trials, and began his pro career with six straight knockouts and one decision victory.
Since being stopped in the first round by then undefeated Bermane Stiverne, who had won all nine of his fights by knockout, in February 2007, Sconiers has completely reassessed his life and career.
He has come to understand what transformed him from an exciting amateur and fledgling young pro with seemingly limitless future to a nominal heavyweight who had at one point lost 10 fights in a row.
Now aligned with a new manager, David Selwyn of New York, he plans on utilizing that newfound knowledge to embark on what he believes will be the comeback story of 2008.
"I always knew I had a lot of talent, but I never let that talent completely develop," said the 31-year-old Sconiers, who has lost to such notables as Clifford Etienne, Maurice Harris, Donovan "Razor" Ruddock, David Defiagbon, DaVarryl Williamson and Eric Kirkland.
"I had a lot of different problems, but my biggest problems were self doubt and self sabotage. I would do things to make sure I never rose above a certain level."
During his intensive, exhaustive and brutally honest re-examination of himself, he chose to forego all of the negative aspects of his career and instead focus only on the positive. Through lots of reading and candid discussions with his former trainer Larry Berrien, he went about changing the mindset that made him so comfortable with losing.
The first thing he did was look at his complete record from a totally different perspective. Rather than just dwell on the losses, Sconiers lauded himself for beating six previously unbeaten or once beaten fighters. Among them was Ray Austin, who was 14-1 at the time and later challenged Wladimir Klitschko for the heavyweight title.
He also fought Edward Escobedo, who was 12-1, to a draw, and lost a split decision to Ruddock, who has always been a formidable ring presence.
When he examined his 10 fight losing streak, he realized that his opponents had a combined record of 164-32-8. Of the 32 losses, Harris, who had revitalized his once dismal career in much the same way Sconiers hopes to, had incurred 10 of them.
And the always competitive Sherman Williams, accounted for another 10, which means eight other opponents had only 12 losses between them. Several were undefeated at the time they faced Sconiers.
"Losing to all of those guys gave the boxing world the perception that I was washed up and just didn't care anymore," said Sconiers. "I realized I had to change that perception, and the only way to change it was to change my old habits and my old ways of thinking, dissect everything I'd been doing wrong, and working really hard to establish a new belief system."
Tapping deep into his own psyche, Sconiers came to realize that much of his lack of self worth was rooted in childhood issues. As a kid he had a passive personality, and both of his parents were college graduates who held what he calls high ranking positions in the corporate world.
He was bright enough to skip grades in school and he scored high on IQ tests. In no way was he destined to become a boxer. His parents had told him on many occasions that he would be well-suited as psychiatrist or attorney.
His life changed when his father held a Mike Tyson fight party at the family home. To say that Sconiers was mesmerized would be a gross understatement.
"I was instantly locked in," said Sconiers. "I told myself that I have to do this."
Sconiers ventured to the Frontline Outreach Gym in Orlando, where he met Antonio Tarver, who was roaring through the amateur ranks en route to the 1996 Olympics. Because Tarver was a few years older than Sconiers, he became a surrogate big brother to him. To this day, Sconiers has the utmost respect for Tarver as both a fighter and a friend.
During Sconiers' amateur career, which consisted of 77 fights, of which he lost 9, his mother continuously reminded him that, in her opinion, "boxing was for dummies."
Still, he managed to win a silver medal in the 1996 U.S. Nationals, where he beat eventual Olympic representative and future heavyweight title challenger Calvin Brock, as well as the finals of the 1996 Olympic Trials. In that tournament he lost to Williamson and Lamon Brewster.
When his pro career began to get derailed, the young and immature Sconiers blamed everyone but himself for his shift in fortune.
"I thought the problem was outside me, and thought everyone was responsible but me," he said. "I dumped Larry in order to self-manage myself. I left what had always kept me grounded. Some of the fights I lost I could or should have won. There's no way I should have lost to Etienne, but all I did was show up. The Ruddock fight should have been mine."
As Sconiers lost interest and motivation, he also began dabbling in drugs and alcohol. More times than not, he would take fights on short notice. Even if he had time to train, he never cared if his opponents were switched or where he was lacing them up. Resigned to the fact that he was just fighting for money, he didn't train hard, if at all.
He'd also pick up a few dollars working as a sparring partner for the likes of Etienne, Shannon Briggs, Jameel McCline, Larry Donald and Kirk Johnson, but the passion was gone. Many of those fighters, as well as their trainers, told Sconiers to snap out of his trance because he was a lot better fighter than he gave himself credit for.
While working with Etienne, the esteemed trainer Don Turner told Sconiers he could make him heavyweight champion of the world if only he'd "get his (stuff) together."
Sconiers said he was at his personal abyss in mid-2003, when he was stopped by Kirkland, who was 16-1, in the first round in Vallejo, California.
"That was a real bad time for me," he said. "I was up all night using drugs and alcohol and just didn't care about anything."
Although it would be nearly four more years before Sconiers embarked on his personal renaissance, when he looks back on his sordid past that is his most vivid memory. He has learned to use that memory to his advantage.
"A lot of people go down the same route I did and destroy themselves completely," he said. "I was close to that point around the time of the Kirkland fight, but managed to survive another four years. It is so obvious to me now that I was trying to destroy myself."
Sconiers is the first to concede that once you fall into the role of an opponent, it is hard to extricate yourself.
"A lot of guys go through this and fall by the wayside," he said. "Look at Emanuel Burton (Augustus). He's an immensely talented guy who's good enough to be competitive and probably beat anyone. But he is in that opponent role, which is hard to snap out of."
Having done lots of reading on positive thinking and overcoming psychological roadblocks, as well as completely revising his physical training regimen, Sconiers believes he has snapped out of it.
Besides the steadfast support of his beloved wife of six years, Jennifer, who just earned her master's degree, he believes that his association with Selwyn is a pivotal component to the success he foresees for himself.
They plan on having a momentous and memorable 2008.
"Harold says he is going to be the Cinderella Man of 2008," said Selwyn. "We plan on keeping a very busy schedule. History has shown that heavyweights are always just a few wins away from redemption. At his best, Harold is very good. It is undeniable that he was his own worst enemy in the past. Now he believes in himself, Larry believes in him, and I believe in him. I'm really looking forward to working with him so he can reach his full potential."
"We plan on a busy schedule and a lot of upsets," added Sconiers. "After my first couple of wins, people will probably say they were a fluke. I'm not quite the Cinderella Man and I'm not quite Rocky, but I am an underdog who can make it. Hope sells in boxing, and I plan on being one of the biggest stories of the new year."
Manager Dave Selwyn can be contacted at: Boxingkid@aol.com or 845-893-2829.
*photo courtesy Harold Sconiers