Campbell Loses To Scale, Beats Funeka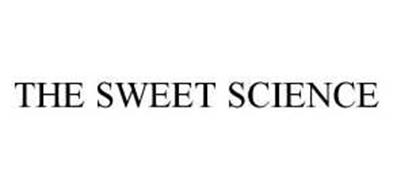 The scale hated Nate Campbell's guts on Friday, but the judges smiled at him at the BankAtlantic Center in Sunrise, Florida on Saturday evening. They awarded Campbell a majority decision win over solid South African Ali Funeka, who hit the deck in the second and 11th, but still managed to make it a squeaker, in a card that headlined HBO's Boxing After Dark.
Campbell huffed and puffed for much of the bout, which will be his last scrap in the lightweight class, but Funeka didn't have the power to exploit Campbell's condition, though he exhibited some decent skills and will sandwiching his knockdowns.
The HBO tripleheader will be remembered as a wacky card, even by boxing standards, which are strange standards indeed. The main event featured a champion losing his belts on the scales, the co-feature was stopped and then re-started by a ref who didn't signal his intention to stop or let the fight continue clearly, and the third leg of the night featured a late-inning foe who stepped in for a man who was supposed to headline the card, Ricardo Mayorga. Theater of the unexpected, indeed.
Judge Deon Dwarte, Michael Pernick and Benoit Roussel, none of them big names, scored it 113-113, 115-111 (Campbell), 114-112 (Campbell), respectively in the feature, and Campbell raised his hands high and proud, as the crowd threw him cheers and boos in return. No doubt he was pleased to exit this division with the win, and his paycheck, though those belts would've been some tasty gravy. For the record, Campbell's body didn't have the look of someone who'd shed every milliliter of fat in trying to make weight. Of course, people are built differently, and that may simply be because he has a certain body type, but doubts about his desire will linger.
The punch stats backed up the judges, as Campbell landed more (197 to 143), though Funeka tossed more (481 to 398). That, combined with the knockdowns, gave Nate a decent Valentine's Day after his dreadful Friday the 13th.
The WBO, WBA and IBF lightweight titles were up for grabs, for the South African Funeka, because the champion Campbell (from Florida; 137 ½; pounds; 32-5-1 (25 KOs)) vacated them when he couldn't make weight on Friday. Funeka was 133 ½ pounds on Friday, and had a 30-1-2 (25 KOs) mark coming in.
After, Campbell gave Funeka props, as he called him an "outstanding" fighter. "His day will come," he said to Max Kellerman. He admitted that his weight woes sapped him, in round five, six, and seven. He said he was hurt that he dropped the belts at the scale, and he apologized to the fans and supporters. TSS still likes Campbell, for the record. This is a nasty business, and we often judge the pugilists too harshly. He put on a good show on Saturday, even if he dropped the ball on Friday.
In the first, the 5-7 Campbell punched up at the taller Funeka. He answered with hooks. In the second, Campbell threw a bomb of a right, an overhand on the temple, and the 6-1 Funeka was hurt. He hit the deck , off another right, with 35 seconds left in the round. He rose at nine plus. Funeka held on, as Campbell took out his weight woes on Funeka, and the bell rang. A cut on Campbell's right eye didn't seem to phase him. Campbell dug to the body in the third, and went back with the right, as he noticed Funeka always moved to his left, into that right hand. Trainer Vuyani Bungu needed to demand that Funeka switch it up. In the fourth, Campbell stalked Funeka, but wasn't able to land that harsh right.
In the fifth, Funeka was coming forward more. Was the fight changing directions? It figured that a depleted Campbell might have more trouble the later the fight went, right? In the sixth, Funeka landed more hooks, and was getting something done inside, too. Campbell swung wildly in the seventh; he looked pretty beat. Would Funeka have the pop to make him pay?
In the eighth, Campbell was more energized. His right was reawakened, and he trapped Funeka on the ropes late, and launched down low, as well. Funeka hit with his hooks, too, though. After the round, Campbell didn't look fresh on his stool. In the ninth, Funeka piled up the jabs. He landed a body shot, which Campbell dismissed, but it had to sting. In the 10th, the two banged at each other inside. Who was busier? Funeka. In the 11th, Campbell smashed Funeka with a right, the same overhand right that worked in round two. He went down, as the two got tangled up. He was up quickly, but was he woozy? Did Campbell have enough powder left? 55 seconds remained. Yes and no, was the answer. Funeka made it to the 12th, by the skin of his teeth. In the last round, Campbell launched that overhand right. He dug to the body, as a vet would, and waited for the hands to drop. Both men were huffing furiously. Both men threw at the 30 second mark, as each tried to summon a few drops of gas. The judges would make the final call.
Max Kellerman chatted with Campbell before the bout. Campbell said he was thinking about going to 140 during camp. He said he will turn 37 in three weeks, and it is now too hard for him to make 135. He said he was on target to make the weight, 4 ½ pounds over to start the week, as he typically is, but this time his body didn't comply down the stretch. "I wanted to make weight, I wanted to defend my title," he said. He said he didn't want to make excuses, but he's older, and besides, he was supposed to be retired by now anyway. Not sure what he meant by the last reference. His head was obviously still spinning, and he was still spinning with his explanations.
In a 154 pound clash, former welter champ Kermit Cintron (154 pounds; 30-2; from Pennsylvania) met WBC champion Sergio Martinez (age 33; 153 ¼; 44-1-1 entering; from Argentina) in a tussle scheduled for 12. In a strange bout, with a strange rhythm, and a whacked-out seventh round, it was Martinez who proved to be the superior pugilist. But the judges didn't see it that way, as they called for a majority draw. Tom Kaczmarek saw it 116-110 for Martinez, while Peter Tremeterra and Jed O'Connor had it 113-113, 113-113.
Tremeterra and O'Connor had it wrong, I can say with all confidence. Minor league judging, minor league reffing. At least they were consistent. TSS always tried to look on the bright side.
A point deduction by another official who had a horrid night, ref Frank Santorre, cost Martinez dearly. Garbage work by the Florida officials. Don't believe me? Martinez had the edge in punches landed (151 to 103) and thrown (558 to 534), and power punches (98 to 52) scored a knockdown, and busted up Kermit's face big time. I've seen worse decisions, but this one was a baddie.
All eyes were on the 29-year-old Cintron coming in, considering that he'd been in the news, in peripheral fashion, because he'd lost twice to Antonio "The Master of the Plaster Disaster" Margarito. The lefty Martinez isn't a bomber; he works angles, uses distance to his advantage, and has some fast hands. The first two weren't scintillating. The crowd booed after the third, as well. They didn't like the clinches. The fourth was a little better, especially for Martinez. He kept his hands low, and raised them when he got closer to Cintron.
In the fifth, a punch cut Cintron on his left eye. His opponent's mobility was discouraging to him, but he continued to look to land his right. In the sixth, Martinez closed the distance. Was it because he was more tired, or because he was more confident, and felt he could stand Kermit's power? Again, the crowd booed the action, or lack thereof, because of the strange rhythm.
In round seven, Martinez scored a knockdown. He didn't make the ten count, and the ref stopped it, it looked like, a second after the bell rang to end the round. "That was a headbutt," Kermit protested. The ref didn't signal strongly, and the crowd was clueless. Kermit was quite irked. A replay showed it was a short left to the chin. No dice, Kermit, ref Frank Santore was right on. Wait…Hold the phone. The action was then restarted, because the ref said Kermit was up at nine. He was up at 9.75, it looked to me. Santore had not in fact ended the scrap. As we all know, the bell to end the round can't stave off a knockdown, so even if the bell rang, and Kermit didn't rise before the ref counted ten, he would be a kayo victim. That said, after about 2:30, the men continued to fight. Was it round seven continued, or round eight? Round eight it was. Lordy.
Kermit was all clear in the eighth, but he still couldn't touch the Argentine. Martinez tagged him in the last minute, with more lefts, as Kermit's right mostly sat in its holster. In the ninth, Cintron, with a mouse under the right eye, still couldn't land the jab, and really wasn't adjusting, and changing strategy or tactics. In the 10th, Martinez drew a stiff warning for hitting behind the head, in a round that gave Cintron confidence. In the 11th, the Argentine's quick left scored. He'd saved some energy for the close, it looked like. And his face bore no marks from combat, as opposed to the American's. In the 12th, the ref took a point from Martinez, for hitting on a break. Bad call by Santore, who had a bad, bad outing, as Martinez' foul was by no means egregious. Seriously, Santore needs some remedial education. Then, Kermit started running, as an angry Martinez looked to end it with an exclamation. He didn't get a stoppage, but figured to take it on the cards by a decent margin. The judges would have the final say.
Junior middles Alfredo "Perro" Angulo (age 26; 153.5; 14-0 coming in; from Mexico) kicked off the show, taking on replacement foe Cosme Rivera (age 32; 151.5 pounds; 31-11-2 coming in; from Mexico), who replaced Ricardo Mayorga, who jumped ship two weeks ago. Angulo pumped a jab, to the body and head, but also mixed it up, and looked to land a lead right in the first. The two clashed heads, and cut opened on Angulo's left eyelid. It didn't deter him, though it was a nasty gash. The ref thought the gash was from a punch. His cutman closed it up, regardless, and he went to work in two. He threw punches in bunches in the second and third, when he wobbled Cosme. With 1:20 to go, Rivera was in trouble. He was backing up, and couldn't put Angulo off. The aggressor went to the body to get Rivera to completely drop his hands. The late-comer went to his corner on shaky legs.
In the fourth, Rivera landed a left hook on the cut, and his legs were back under him. For a change of pace, Angulo went lefty some. His biggest asset is his work-rate, which is stifling. Rivera too went lefty, but that was probably to let Angulo whack the other side of his body. Cosme was almost done in the fifth, but the ref wasn't stepping in. His corner told a commissioner to halt it, though, quite rightly. The official time was 2:38 of the fifth. This was just the second time Rivera, who has a lone win in his last five outings, has been stopped, by the way. Zab Judah did it in 2005.
Bob Papa, Max Kellerman and Lennox Lewis called the action.
UFC 108 Rashad Evans vs. Thiago Silva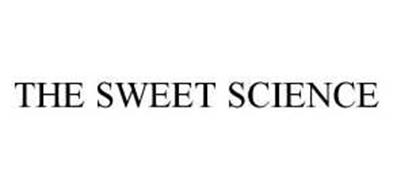 Former champion Rashad Evans meets Brazil's venerable Thiago Silva in a non-title belt that can lead to a return match with the current champ, but first things first.
Evans (15-1-1) and Silva (14-1) meet in Ultimate Fighting Championship 108 in a light heavyweight bout on Saturday Jan. 2, at the MGM Grand Hotel and Casino in Las Vegas. A win by either fighter could result in a world title bid. The fight card is being shown on pay-per-view television.
Events can change quickly in the Octagon and anybody can beat anybody in the 205-pound weight division. Just ask Silva or Evans.
Silva and Evans are both experienced and can vouch firsthand about the capriciousness of fighting in MMA and especially as a light heavyweight. On one day this man can beat that man and on another day, that man can beat this man. It can make you absolutely daffy.
Evans, 30, is the former UFC light heavyweight world champion who only defended his title on one occasion and lost by vicious knockout to current champion Lyoto Machida of Brazil. It's the only defeat on his record.
Silva, 27, is a well-rounded MMA fighter from Sao Paolo, Brazil who is versed in jujitsu, Muy Thai and boxing. He can end a fight quickly in a choke hold just as easily as with a kick or a punch. His only loss came to who else: Machida.
Evans and Silva know a win can push open the door to a rematch with current UFC light heavyweight champion Machida.
"A win against Rashad would put me in the track against Lyoto," said Silva, in a telephone conference call. "That's what – what I want to do."
When Silva fought Machida the two Brazilians were both undefeated and feared in the MMA world. The fight took place in Las Vegas and with one second remaining in the first round a perfectly timed punch knocked Silva unconscious.
"I was humbled big time, man," says Silva who fought Machida in January 2009. "I learned a lot from that fight. I think I can correct the mistakes from that fight, not overlooking anything else right now, but just I want to get the chance to fight him again."
For Evans it was a different circumstance. The upstate New Yorker held the UFC title and was defending it after stopping then champion Forrest Griffin by knockout. Still, many felt Machida was far too technically versed. Evans was stopped brutally in the second round.
"I've made it a point to not – to not get distracted on what I want to do, because you know Thiago (Silva) is a very hungry fighter," said Evans who has not fought since losing the title to Machida last May. "My focus is just on Thiago so much. You know I don't want to overlook him, you know, not even a little bit."
Dana White, president of UFC, says the winner of this fight could conceivably fight Machida in the near future. Evans and especially Silva are motivated by the open window.
"I learned a lot from that fight. I think I can correct the mistakes from that fight," says Silva. "Not overlooking anything else right now, but I just want to get the chance to fight him again."
What a prize. The winner gets to face the man who beat him: Machida.
Paul Malignaggi Explains Why He Thinks Manny Has Used PEDs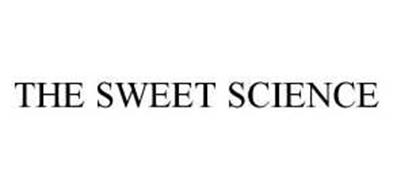 In theory and in practice I am vehemently opposed to people tossing out unfounded allegations against someone. Supply evidence, then we can talk. But saying someone is using steroids, or EPO, or HGH, based on a theory, or your gut instinct….I have to consider, what if the allegation were thrown at me, and I was 100% innocent. I'd be mightily irked. And so too would you be.
Manny Pacquaio has been hammered from all sides with folks insinuating and coming right out with the contention that they think he's been cheating, that he's been using illegal performance enhancers to give him an edge in competition. Floyd Mayweather Sr, Paulie Malignaggi, Miguel Cotto and Kermit Cintron have either accused Manny, or insinuated that he's been using PEDs. One has to wonder, where's all this smoke coming from? Is it possible that there's fire lurking? That these folks aren't just lobbing unfounded barbs at Manny, that their allegations and hints aren't just sour grapes, or posturing, or a ploy to lure Manny into a fight?
By and large, there hasn't been much in the way of coverage from the standpoint of: what if Manny is using PEDs, or was using PEDs? I think that is rightly so; I'd be more comfortable if none of us trafficked in the innuendo and speculation, and worked within the realm of evidence, and facts. But it's out there, and a topic of conversation and speculation. Perhaps it's a symptom and sign of the times we live in…
TSS reached out to Malignaggi, just off a solid win in his Dec. 12 rematch with Juan Diaz. The Brooklyn-based pugilist has never been shy about speaking his peace (I picture him exiting his mom's womb and barking at the labor and delivery crew to get the room cleaned up, stat!), and he shared with TSS what he bases his allegations, which he's careful to label opinion, upon.
First off, Malignaggi is of the belief that if the Pacquiao-Mayweather negotiations are at a fatal impasse, Yuri Foreman, and not he, will get the coveted date with Pacquiao. Malignaggi has been mentioned as stand-in for Mayweather.
He started off by insisting that " I have nothing against Pacquiao" but then went from mellow to madman in a 30 second span.
First off, the boxer wonders why Team Pacquiao isn't going after big-time newspapers, with deep pocketed owners, for libel, for insinuating that Pacquiao is drug cheat.
"If Pacquiao's so sue happy, why not sue the New York Daily News?" he asked. "Maybe they know the steroid allegations are true."
By and large, Malignaggi thinks it is impossible, utterly impossible, for a boxer to put on 15 or more pounds between March 15, 2008, when he fought Juan Manuel Marquez and weighed 129 pounds at the weigh in, and Nov. 14, 2009 when he fought Miguel Cotto and was 144 pounds at the weigh in, and more on fight night.
"It's not natural looking," Malignaggi said. But, I countered, what if Manny's supremely blessed, that unlike some other fighters who go up in weight, and look a bit bloated, and lack definition, he's just a special creature?
"He's not supremely blessed," Maliganngi said. "I know body builders. They can't put on 17 or whatever pounds of muscle in a year. It's not doable, in my opinion. These are my speculations, my opinions based on certain factual evidence. Does his weight gain look normal to you? And his head looks like it has blown up in size, too."
I offered to Malignaggi that perhaps we should be attacking the system, if we believe it to be lacking, rather than the individual.
"We can blame the system a little bit, but if you were Manny, wouldn't you want to leave no doubt? Or speculation?" said Maliganngi, who believes that by not agreeing to the terms set forth by Team Mayweather, and opposing a blood test within 30 days of the bout, Pacquaio appears guilty.
Pacquiao has agreed to take 3 blood tests: the first during the week of the kickoff news conference in early January, the second random test to be conducted no later than 30 days before the fight, and a final test after the bout. A video making the rounds from the HBO 24/7 series shows Pacquiao submitting to a blood test two or three weeks before he was due to fight Ricky Hatton, and that has cast doubt on Team Pacquiao's stance that Manny is disinclined to get a blood test too close to a bout, for fear he may be weakened. Originally, it was reported in error that that test was taken 14 days before the Hatton bout, but subsequent reports pegged the test as being taken 24 days before the scrap. Malignaggi feels Pacquiao has been caught lying, that the report from Team Pacquiao that he "has difficulty taking blood" is a cover story. "Why is he effing lying?" Malignaggi said, heatedly.
The New Yorker doesn't believe too many fighters in the lighter weight classes are using PEDs, but thinks usage isn't uncommon in the heavyweight division. "That's hard to do and make weight," he said.
The question is asked of Malignaggi: why does the issue make him so steamed?
"I don't like cheaters," he said. "This is not baseball. You're not just hitting home runs. You have to worry about peoples' lives. Miguel Cotto in my opinion has been beaten by two cheaters. Manny if he's cheating is taking away from guys who are doing things the right way. His team is reneging on their words."
And what if you're wrong, Malignaggi? What if Manny is clean, and you are hurting his rep with these allegations?
"I bet everything I own that I'm not," he said. "But we'll never find out. Hey, I would take the test in a heartbeat. I would want people to know I'm clean. He wants to leave doubts!?? His entire legacy is being questioned, he's willing to hurt his legacy and leave $40 million on the table?"
Maliganngi, after reminding TSS that he was correct in predicting he'd be gamed by judges in the first fight with Diaz, insisted that he isn't singling out Pacquiao for a personal vendetta. ""I've never had anything against him. But that's enough now. I call it like I see it."
What about those who'd say he's just trying to anger Pacquiao, to lure him into a fight?
"No. I expected he'd take the random tests to get this fight. No way I thought he'd throw away everything. That blew me away. It was cool to have my name mentioned."
Malignaggi thinks the boxing media has dropped the ball, and not exercised due diligence in examining the possibility that Manny has used PEDs.
"I understand most people like Manny, and not Floyd. Just cause that's the case doesn't mean Manny might not be cheating. It's nothing to do with him personally. But I call a spade a spade. Too many people avoid the possibilities because Manny's a likable person. He's got that front, his country loves him. That front works like crazy. Floyd plays the bad guy, but he's natural. Just don't downplay the fact that Manny might be cheating. You have to open your eyes and at least be willing to look at it. This is bigger than me. The fact that the fight is not being made, you have to question the integrity of Pacquiao."
Malignaggi then offered an analogy to the Manny-refusing-to-be-subjected-to multiple-random-drug-tests prior-to-a-fight-with-Mayweather deal. "It reminds me of the drunk guy who's pulled over at 3 AM. He has a field sobriety test, the cop knows he's drunk, he looks and acts drunk. But he refuses a breathalyzer test. That don't mean the cop don't haul him to the police station."
I reiterate…I don't think anyone should be casting aspersions based on circumstantial evidence. But with so many people ganging up on Manny, I think fight fans are owed some details on why people are accusing Pacman of using PEDs.
Ten Boxing Wishes For 2010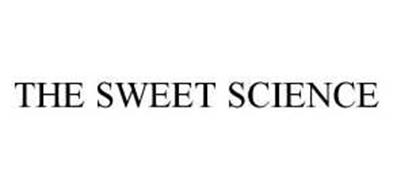 As 2009 comes to a close, one reflects on what went well and what went wrong during the year in boxing. There were many highlights. Pacquiao vs. Cotto and Showtime's Super Six tournament were part of the best that boxing had to offer. But there were some low points too therefore the industry has some work to do in order to keep generating fans. Here are some suggestions for 2010:
10. Better pay per view cards
Paying 40 to 50 bucks to watch the main event gets old real quick. Why do we have to sit through a horrible under-card to get to the main course? It's like being fed spam appetizers before the Thanksgiving turkey. It seems that the pay per view promoters just don't get it. Are they watching what they put on or do they only watch the "big fight" as everyone else is slowly being conditioned to do so?
9. Time to make Julio Cesar Chavez Jr. fight
Okay, I understand he's the son of one of the greatest fighters that ever lived. But he's had 42 fights against low to mid level competition and has never managed to look spectacular. It's time to throw the 23 year old out of the nest to see if he can fly. My suggestion is a fight against Sergio Mora or maybe even Yuri Foreman. Neither of these guys can punch. They may outbox Junior but they won't totally humiliate him.
8. No more ridiculous Pay Per View mismatches
Floyd Mayweather Jr. vs. Juan Manuel Marquez should've never been made. It was a ridiculous fight when it was announced and it was more ridiculous when it took place. Unable to bring Manny Pacquiao to the bargaining table for a third match against Juan Manuel Marquez, someone figured that pairing up the 135 pound champion against a natural 147 pounder like Mayweather would be a great idea. The pay per view generated over a million buys but the fact that millions of people were treated to an incredibly boring mismatch is what's truly worrisome. I can guarantee you one thing about this card. The sport of boxing lost fans once the show was over and done with. Talk about short term thinking.
7. Chris "The Nightmare" Arreola shows up for a fight in amazing shape
It was painful to see Chris Arreola take a beating from the Ukrainian giant, Vitali Klitscho. The champion certainly earned his "Dr. Ironfist" moniker as he plowed his powerful shots into the former #1 WBC heavyweight contender's face. He reddened and bloodied the young Mexican American with an assortment of weapons and foot movement seldom seen on a six foot seven inch heavyweight. Arreola was brave and unrelenting in battle. He never stopped coming forward and took chances when he could. His work in the ring at the Staples Center in downtown Los Angeles wasn't the problem. Where Arreola let himself down was outside the ring. His unwillingness to condition himself into a finely tuned athlete cost him certain immortality as the first ever heavyweight champion of Mexican descent. Arreola has the heart and skills but it was his mental fortitude that broke down. Anyone who's followed the Riverside fighter knows that his best weight is somewhere in the 230 pound range. It certainly isn't at the 252 pounds he registered on the scale at the Staples Center. Those fifteen to twenty extra pounds might have made all the difference in the world. Maybe he would've been a little quicker, maybe he could've sustained a faster pace in order to tire out the champion. In his most recent fight against Brian Minto, Arreola weighed in at a career high 263. It looks like "The Nightmare" isn't willing to change for anyone. At this pace, the only nightmares he'll be providing will be to the management of Hometown Buffets all across Riverside. Just kidding "Nightmare"!
6. More respect for the lighter weights
Real boxing fans know that the most exciting fighters in the sport are usually found toiling in weight divisions south of 154 pounds. Pacquiao, Cotto, Juan Manuel Marquez, Edwin Valero, Israel Vazquez, Juan Ma Lopez, Vic Darchinyan, Rafael Marquez and countless others have been the real driving force behind this sport. It's those great fighters that have made boxing fanatics out of casual fans. The heavyweights may get all the money and glory but it's the little guys who make the sport shine and it's time they received greater compensation. It's dismaying to think that a mediocre heavyweight can make three or four times as much as the great Rafael Marquez.
5. An American Heavyweight champion
Speaking of heavyweights, two Americans tried and failed at dethroning Vitali Klitschko this year. Both Kevin Johnson and Chris Arreola did their best to wrestle the belt away from "Dr. Klitschko" but came up short since they were easily outclassed. What happened to the great American Heavyweight? Where's our new Joe Frazier or Ali? Even a new Gerry Cooney or a Ken Norton would do at this point. I've got a feeling that the only way we're going to see an American champion is if Klitschko retires. My money is on Arreola. Although undisciplined and rough outside the ring, he's got tons (no pun intended) of natural talent. He's without a doubt the most talented American heavyweight on the scene.
4. More ShoBox
The Showtime Cable network gave us the best boxing on TV for the price of a cable television subscription. Their ShoBox series has been a proven hit for Senior VP of Sports Programming Ken Hershman. The concept is simple yet brilliant. Match up two up and comers with great records and let's see what happens. Sometimes the results are surprising. Many have passed the ShoBox test and went on to bigger and better things. Others have been exposed as having padded records and eventually their careers stall and take a dive.
3. More safety in Mexico so I can attend a show without a gun battle breaking out
Having lived near the Tijuana border all my life I'm dismayed at the war zone that the city has evolved into. Every day there are reports of shootings fueled by the drug war trade. Believe it or not, there was a time when Tijuana was safe and most wouldn't have thought twice about crossing the border for some seafood and nightlife. No more. Having covered several boxing cards on Revolucion Avenue many years ago, I got a taste of just how important the sport is to Mexican fans. It's also important to me but not that important. For now I'll stick to covering shows at the Pechanga Casino and in the less dangerous city of L.A. I never thought I'd say that.
2. Pac Man vs. Mayweather
This is the fight everyone wants to see. Seeing how Mayweather dominated Pac Man's arch enemy, Juan Manuel Marquez, you have to wonder if the Filipino can handle Lil' Floyd's speed and size. One thing is for sure, betting against Pacquiao doesn't usually work out for me. It never has. There's no future in it. So if the fight gets done it's Pacquiao by TKO in ten.
1. And finally
One final wish is reserved for all the readers of TheSweetScience.com I wish you all a healthy and happy 2010. Thank you for your continued loyalty to the site. It's very much appreciated.