Siki And McTigue: Forever Linked in History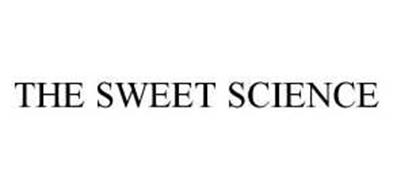 There is some irony, as well a bit of symmetry, to the fact that the Irish Arts Center is located in the Hell's Kitchen section of mid-Manhattan, just a few blocks removed from the spot where Battling Siki, with two bullets in his body, had crawled to his death in 1925.
Curated by Jim Houlihan, the "Fighting Irishmen" exhibit opened at the Irish Arts Center three years ago for what was intended to be a limited run. The fascinating collection of boxing ephemera that included everything from Barry McGuigan's shorts to Dan Donnelly's arm proved to be so popular that it has been on display ever since. At the conclusion of its stay at the Arts Center, it moved on to the South Street Seaport Museum, and from there to the Burns Library at Boston College. Next week it opens a six-month engagement at the Ulster Folk Park in County Tyrone, and there are plans to bring it to Dublin after that.
Subtitled "A Celebration of the Celtic Warrior," Houlihan's "Fighting Irishmen" collection has also been the subject of a BBC documentary, which was screened at the Arts Center Tuesday night, along with Andrew Gallimore's 2007 film An Troid Fhuilteach (A Bloody Canvas), which explores the light heavyweight title fight between Mike McTigue and Battling Siki that took place in Dublin on St. Patrick's Day of 1923.
For 86 years — until Bernard Dunne knocked out Ricardo Cordoba to win the WBA 122-pound title two months ago – McTigue's win over Siki remained the most significant upset in Irish boxing history, and its outcome has been the subject of some controversy ever since. There have been several attempts to recount its details in recent years, and Gallimore, a renowned Welsh filmmaker, has retold the story, assisted in that endeavor by still photographs and grainy newsreel footage shot on the night of the fight.
Although the invitation to the Irish Arts Center viewing described the McTigue-Siki fight as both "a sensation attracting the attention of the world's sporting press," and as "an unknown chapter in Irish history," it would seem pretty hard for it to have been both.
*
Since Gallimore's documentary was produced for Telefis Eirann, an Irish-language channel, and much of the dialogue is spoken in Irish with English subtitles, it would be easy to assume a pro-McTigue bias, but in fact the strongest opinion is offered by Siki's American biographer Peter Benson, who says that McTigue's win represented a likely larceny.
The 1923 newsreel footage Gallimore used had actually surfaced thirty years ago after being discovered in the British Archive, and served as the basis for a lengthy Sports Illustrated retrospective by the late Robert Cantwell. Cantwell's reconstruction of McTigue-Siki was entitled "The Great Dublin Robbery," and also concluded that Siki deserved the decision.
On the other hand, John Lardner, in his classic 1949 New Yorker profile of the Senagalese warrior, wrote that "The operation for the removal of [Siki's] crown was painless. The decision went to McTigue on points. There was nothing particularly wrong with this verdict, I am told by a neutral eyewitness, except that McTigue did not make the efforts or take the risks that are commonly expected of a challenger for a world's championship. There was no need to. In the circumstances, nothing less than a knockout could have beaten him, and he avoided that possibility by boxing at long range throughout."
The suggestion that McTigue was the beneficiary of a hometown decision was also addressed by the eminent African-American boxing historian and essayist Gerald Early, who concluded that "Siki probably would not have beaten McTigue if he fought him in New York, Osaka, or Tangiers. He simply did not fight well."
Still, the background of the fight and its historical context make for a fascinating study, and with some significant input from Irish boxing experts Patrick and Thomas Myler (who if nothing else serve as a counterpoint to Benson's sometimes runaway enthusiasms), Gallimore's film explores it well.
Although he did manage wins over some of the best fighters of his day, by almost any standard McTigue was a career journeyman with a record of 82-25-7 when he, accompanied by his family, returned to his homeland in June of 1922.
McTigue was born in Kilnamona, near Ennis in Country Clare, but when he arrived at Ellis Island ten years earlier he had listed his citizenship as "British – of Irish ancestry."
Despairing of what he was earning on mostly small-time New York club shows where he lost nearly as often as he won, McTigue hoped to fatten up both his purses and his record on the other side of the Atlantic – and he was prescient on both counts. Before the year was out he had dispatched three opponents in fights in England designed to advance his candidacy for a possible challenge to the world title. In that quest, his quarry was not Siki, but the incumbent champion, Georges Carpentier.
*
Still considered among the all-time great 175-pounders, the "Orchid Man" had won the European heavyweight and light-heavyweight titles in separate fights in 1913, and retained both through what was by all accounts heroic service as an aviator during the first World War. (During Jack Johnson's Mann Act exile he had also won a 1914 fight in London for something called the "White Heavyweight Championship of the World.") In 1920 he had traveled to the US, where he knocked out Battling Levinsky in Jersey City to win the world light-heavy title, setting the stage for his 1921 challenge to Jack Dempsey.
That bout matched a French war hero who had been awarded both the Croix de Guerre and the Medialle Militaire against a man whose non-service had labeled him a "slacker" in some quarters. Carpentier's gallantry didn't help him in the ring against Dempsey. When the two met at Boyle's Thirty Acres in Jersey City, the Manassa Mauler knocked him out in four. Carpentier made one subsequent light-heavyweight defense in 1922, defeating Ted "Kid" Lewis in London, before agreeing, on short notice, to fight Siki in Paris on September 24th.
Siki had turned professional before the war, but was a modest 8-6-2 before abandoning the ring to serve in the 8th Colonial Infantry. Born Amadou M'Barick Phal in what was then French West Africa, Siki had reportedly been the bravest soldier in his unit. His legs bore scars from his shrapnel wounds, and he had been awarded the same honors as Carpentier (the Croix de Guerre and the Medaille Millitaire), lending a certain cachet to a bout between the two, even though, as Benson notes in "A Bloody Canvas," many Frenchmen regarded Siki as a savage, "one step removed from a baboon."
(Though an uneducated product of the colonial system, Siki was reportedly fluent in as many as ten languages, but, the New York World once unkindly noted, "He speaks seven languages, but his total vocabulary is limited to 157 words – counting profane expletives.")
Since resuming his boxing career in 1919, Siki had gone 45-1-2 against largely undistinguished European opposition. Carpentier apparently did not consider him a serious threat, particularly in a bout whose outcome was by most accounts pre-determined. (Benson says that the script called for Siki to go down in the first and second and then be counted out in the fourth. For his cooperation Siki was to receive not only his own but Carpentier's 200,000-franc purse. Carpentier, who was both a co-promoter of the fight and a part-owner of the 55,000-seat Buffalo Velodrome, could afford to be generous.)
Siki was knocked down in the first, and none too convincingly at that, and again from a harder blow in the third. By then Carpentier had begun to berate him with racial slurs.
Whether Siki became enraged at this point or whether he had never intended to go along with the fix remains open to dispute, but in either case from the third on he began to fight with a fury, battering Carpentier around the ring and finally knocking him out with a left hook in the sixth.
Carpentier, claiming he had been fouled, rolled around on the canvas holding his leg. Referee Arthur Bernstein, who was reportedly a party to the set-up, thereupon disqualified Siki and declared Carpentier the winner. This in turn produced a near-riot among the outraged spectators. Twenty minutes after the conclusion of the bout, Victor Bryer, the president of the French boxing federation, entered the ring and overruled the referee.
Thus it was that by the time McTigue and promoter Tom Singleton arrived in France to open negotiations, the world's light-heavyweight title no longer belonged to Carpentier, but to boxing's "Natural Man."
*
Although Siki had also won the European heavyweight and light-heavyweight titles (Carpentier's white heavyweight title was for obvious reasons not on the line), as Lardner noted, those trinkets weren't much more valuable than than they are now. Singleton was, however, able to persuade Siki's French manager Charles Hellers to sign for a light-heavyweight defense the following March 17 in the Irish capital.
Agreeing to a fight against an Irishman in Dublin on St. Patrick's Day, it was later remarked, made Hellers "either the bravest man in the world – or the dumbest."
Whether Siki even realized that the date coincided with Ireland's National Holiday remains a question, but McTigue's spotty record and the fact that both men would be fighting before an unfamiliar audience (this was the first and only fight of McTigue's 173-bout career to take place in Ireland) apparently persuaded M. Hellers that it was a low-risk exercise.
Moreover, Gallimore's film makes clear, Siki had few options. His boxing license had been revoked in France for an in-ring fracas in which he had been acting as a second. He had hoped to defend his title in London, but the British Home Office, fearing that a win by a person of color might encourage the Empire's already-restless colonial subjects, had issued a ruling specifically prohibiting interracial sporting contests.
There was one country, on the other hand, not only willing but eager to host such a fight. In January of 1922 the British had handed over Dublin Castle to Michael Collins, and the newly-established Irish Free State was anxious to demonstrate that it belonged among the nations of the world by staging a significant international event.
Siki was nearly as profligate a spender in his day as Roberto Duran would be in his. As a result of the controversy in the Carpentier bout, he had never been paid for that fight. He might not have been anxious to travel to Dublin to fight an unworthy opponent before an audience of 3,000, but he needed money and that was the offer on the table. Professional boxing was so rare in Ireland that there was only one credible challenger in the entire country, and that was the man who had come back from America the previous summer.
* *
Gallimore's account of the fight will correct some lingering misunderstandings promulgated by the lengthy 1979 Sports Illustrated treatment. In constructing his revisionist argument that McTigue-Siki was a "robbery," Cantwell was also guilty of some very bad history.
He described Eamon de Valera as "the president of Ireland," and noted that "de Valera's government ordered the fight stopped… but when [Dublin impresario] Lad Ray opened the doors of the (sic) La Scala Theatre at six o'clock, on schedule, the government backed down."
A year earlier Irish voters had overwhelmingly approved the establishment of the Free State, precipitating a Civil War that still raged. Collins had been killed the previous August, and the first president, Arthur Griffith, had also died. In March of 1923, W.T. Cosgrave headed up the Irish government. De Valera was on the run from the government, a wanted man with a price on his head, and hardly in a position to be giving orders to a boxing promoter.
Another boxing writer, Don Stradley, appears to have relied on Cantwell's flawed version of history in a story for ESPN that appeared on St. Patrick's Day last year:
"Eamon de Valera, Ireland's president at the time, had deemed the bout inappropriate," wrote Stradley. "When thugs threatened to bomb the La Scala Opera House where fight would take place, Siki and McTigue began traveling with guards."
Uh, Don, once again: De Valera wasn't the president "at the time' (though he would hold that office from 1959-73), but in March of '23 was engaged in a guerrilla war against the government. And those "thugs" you're talking about? They were de Valera's thugs. And the guards belonged to the government, which provided a squadron of armored cars to escort McTigue from his training camp in Lucan to the city centre for the fight.
Henry Luce's Time had published its first issue on March 4, and while the view of the proceedings by the magazine's European correspondent was somewhat jaundiced, at least he knew one side from the other in the Irish Civil War. The March 24, 1923 edition of Time said "the normal interest of the Irish populace in fighting was augmented by the 'decree' of the outlaw Republicans forbidding the bout. Free State bayonets spiked the decree and a bomb explosion a stone's throw from the ring was the only interruption. Two children were wounded."
(With part of the crowd already in the house at La Scala, the IRA tried to disrupt the fight by blowing up the cable providing the electricity. They attached a land mine to the wrong cable, and blew out the doors of another movie house up the street.)
On the other hand, the Time correspondent seems to have been only vaguely aware, if he was aware at all, that McTigue was a native Irishman. The magazine described him as a "third-rate American fighter," and in providing the bout's result noted that "The American received the decision on points."
Put it this way: It has taken its place in boxing lore, but Maurice Walsh's THE NEWS FROM IRELAND, a recently published book detailing the activities of a veritable army of worldwide press correspondents operating from Dublin in the early 1920s, doesn't include so much as a mention of McTigue or Siki. Nor is there a word about the fight in Tim Pat Coogan's exhaustively researched, 772-page biography of de Valera.
*
The fight footage itself is interesting but inconclusive. This was the last championship fight ever scheduled for 20 rounds, and Siki obviously had no intention of going that distance. He so overpowered McTigue from the opening bell that spectators initially feared that it might be over in the first minute. Siki's incautious display of abandon tends to support Benson's assertion that he had been assured that the fight was in the bag and that McTigue had agreed to bow out with an early exit.
No evidence supporting this theory has ever been advanced, but what does seem likely is that Hellers, who believed McTigue had no chance of beating his man, may have told his man the fix was in order to get him to agree to the Dublin fight.
If the plan called for the Irishman to go into the tank that night, nobody apparently told McTigue about it. He eventually got himself away from the ropes and began to box behind an annoying jab that served mainly to keep some distance between himself and the champion.
After dominating the first ten rounds, Siki ripped open a cut above McTigue's left eye in the 11th. Later in the same round McTigue, perhaps concerned that the cut might lead to an early stoppage, cut loose with the hardest punch he had thrown all night. When Siki tried to duck under the right, it caught him on the top of the head and dislocated McTigue's thumb.
Neither man was exactly guilty of untoward aggression over the last half of the fight, but McTigue increasingly pressured Siki, whose stamina was on the wane. (When his handlers poured water over the champion's back going into the sixteenth, Benson relates, the resultant hiss of steam "sizzled like a farrier's bucket.")
McTigue's resurgence may also have been spurred on by a rifle-toting Free State soldier stationed in his corner who reportedly jabbed him with the point of a bayonet just before one late round and, warning the challenger that he had bet him to win, whispered, "God help youse if you lose!").
Cantwell's view that Siki should have won the decision evidently came at least in part because either he couldn't believe his own eyes or distrusted the bowdlerized newsreel he had viewed.
"Though it is tricky to judge from the edited film, three of the last five rounds appear to be McTigue's," wrote Cantwell in what would seem a startling admission from a man describing a "robbery."
At the end of the 20th round, English referee Jack Smith so quickly pointed to McTigue's corner that the result seemed to some foreordained.
Under today's scoring system, Siki might indeed have won more rounds than McTigue, but remember, Smith wasn't handing in round-by-round totals, and his overall view was apt to be more shaped by the concluding rounds than those that had taken place more than an hour earlier.
The Time correspondent seemed to agree with Lardner when he wrote that "neither Siki nor McTigue showed sufficient skill or savagery to warrant the championship," but he also noted in what reads like a description of a John Ruiz fight that "in the 17th round of the scheduled 20, the Senegalese faltered about in the ring, groggy before McTigue's punches, finally falling into a clinch to hug himself safe from a knockout."
The next morning's Irish Times headline read "McTIGUE BEATS SIKI ON POINTS. A DISAPPOINTING FIGHT."
The celebration, in any case, lasted throughout the night in Dublin, and when word of the outcome reached the west of Ireland after midnight, bonfires spontaneously erupted up and down the Clare countryside.
*
If Carpentier had been double-crossed by Siki, and possibly Siki by McTigue, the Irishman took precautions against the same thing happening to him in his first defense. After swapping wins with Tommy Loughran in non-title fights that summer, when McTigue traveled to Columbus, Georgia to face Young Stribling in October he brought along his own referee. At the end of ten rounds Harry Ertle obligingly ruled the fight a draw, but overruled himself to declare the challenger the winner after a Stribling backer produced a gun.
Siki's title reign had lasted just six months, and McTigue's appeared to have as well, but Stribling's claim to the light-heavyweight title was over in an hour. Once he retuned to his hotel Ertle signed an affidavit affirming his initial ruling, and confirmed that he had changed it only in the face of threats that he would "never leave the arena alive."
McTigue kept the title until 1925, when he lost a unanimous decision to Paul Berlenbach at Yankee Stadium. Even after losing the title he had prominent fights against Loughran, Jack Sharkey, and Jack Delaney, and two with Mickey Walker, all of which he lost. For a time, anyway, his purses reflected his status as a former champion, but the contention of "A Bloody Canvas" that he earned the equivalent of ten million in today's dollars is downright absurd. The film also rather preposterously claims that McTigue had comfortably retired but was forced back into the ring when his investments were wiped out by the stock market crash of 1929.
If so it must have been the shortest retirement and unretirement in boxing history. On October 18 of that year McTigue was knocked out by Jack Gagnon at the Boston Garden. The market began its descent into freefall on Oct. 24 and had collapsed by Oct. 29, a/k/a Black Tuesday. Two weeks later, on November 12, McTigue fought Emmett Curtice in Grand Rapids.
His overall record after the Siki fight was 23-21-6. Later afflicted by what today would be recognized as either Alzheimer's Disease or pugilistica dementia, McTigue was committed to Creedmore State Hospital in Queens. (Woody Guthrie was a fellow patient.) He died there in1966.
After losing to McTigue, Battling Siki had three more fights in France before making his US debut against King Norfolk at Madison Square Garden in November of 1923. Over the next two years he went 10-16-1 in fights in ten different states, the last of them a 12-round loss to Lee Anderson in Baltimore on Nov. 13, 1925. Thirty-two days later he was shot in what was apparently a botched robbery attempt, and had bled to death by the time a foot patrolman came upon his body just after four in the morning, not terribly far from Irish Arts Center where his most celebrated fight was reprised on film Tuesday night.
At his wife's request, Siki was given a Christian funeral service, presided over by the Rev. Adam Clayton Powell, who in his eulogy asked the people of the world "for better treatment of the next mischievous boy of the jungles who comes to live among us."
Then, wrote Lardner, "seven Mohammedan pallbearers in turbans carried his body to the hearse, chanting prayers as they did so, while a crowd of three thousand people looked on."
UFC 108 Rashad Evans vs. Thiago Silva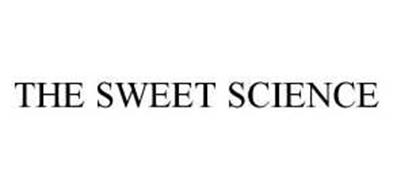 Former champion Rashad Evans meets Brazil's venerable Thiago Silva in a non-title belt that can lead to a return match with the current champ, but first things first.
Evans (15-1-1) and Silva (14-1) meet in Ultimate Fighting Championship 108 in a light heavyweight bout on Saturday Jan. 2, at the MGM Grand Hotel and Casino in Las Vegas. A win by either fighter could result in a world title bid. The fight card is being shown on pay-per-view television.
Events can change quickly in the Octagon and anybody can beat anybody in the 205-pound weight division. Just ask Silva or Evans.
Silva and Evans are both experienced and can vouch firsthand about the capriciousness of fighting in MMA and especially as a light heavyweight. On one day this man can beat that man and on another day, that man can beat this man. It can make you absolutely daffy.
Evans, 30, is the former UFC light heavyweight world champion who only defended his title on one occasion and lost by vicious knockout to current champion Lyoto Machida of Brazil. It's the only defeat on his record.
Silva, 27, is a well-rounded MMA fighter from Sao Paolo, Brazil who is versed in jujitsu, Muy Thai and boxing. He can end a fight quickly in a choke hold just as easily as with a kick or a punch. His only loss came to who else: Machida.
Evans and Silva know a win can push open the door to a rematch with current UFC light heavyweight champion Machida.
"A win against Rashad would put me in the track against Lyoto," said Silva, in a telephone conference call. "That's what – what I want to do."
When Silva fought Machida the two Brazilians were both undefeated and feared in the MMA world. The fight took place in Las Vegas and with one second remaining in the first round a perfectly timed punch knocked Silva unconscious.
"I was humbled big time, man," says Silva who fought Machida in January 2009. "I learned a lot from that fight. I think I can correct the mistakes from that fight, not overlooking anything else right now, but just I want to get the chance to fight him again."
For Evans it was a different circumstance. The upstate New Yorker held the UFC title and was defending it after stopping then champion Forrest Griffin by knockout. Still, many felt Machida was far too technically versed. Evans was stopped brutally in the second round.
"I've made it a point to not – to not get distracted on what I want to do, because you know Thiago (Silva) is a very hungry fighter," said Evans who has not fought since losing the title to Machida last May. "My focus is just on Thiago so much. You know I don't want to overlook him, you know, not even a little bit."
Dana White, president of UFC, says the winner of this fight could conceivably fight Machida in the near future. Evans and especially Silva are motivated by the open window.
"I learned a lot from that fight. I think I can correct the mistakes from that fight," says Silva. "Not overlooking anything else right now, but I just want to get the chance to fight him again."
What a prize. The winner gets to face the man who beat him: Machida.
No One Is Leaving This Stage Of Negotiations Looking GOLDEN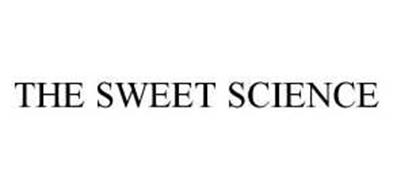 Early in his political career, the young Lyndon Baines Johnson served as a congressional aide to Rep. Richard Kleberg, the wealthy owner of the King Ranch who was elected to seven consecutive terms in the House of Representatives, at least in part because he often ran unopposed.
One year an upstart rival politician we'll call Joe Bob had the temerity to challenge Kleberg in the Democratic primary, resulting in the convocation of the Texas congressman's staff to plot an election strategy. Several ideas were kicked around before Kleberg himself came up with a brainstorm.
"Why don't we start a rumor that he [copulates with] sheep?" proposed the politician.
This was a bit over the top, even for Lyndon Johnson. The future president leapt to his feet and said, incredulously, "But you know Joe Bob don't [copulate with] sheep!"
"Yeah," replied the congressman, "but watch what happens when the son of a bitch has to stand up and deny it!"
******
Events of the past week or two have seen the Floyd Mayweather camp adopt a similar tactic with regard to Manny Pacquiao. But if introducing what would appear to be a red-herring issue — the debate over drug-testing procedures — to the negotiating process was intended as a negotiating ploy, it would appear for the moment to have backfired. The idea might have been to force Pacquiao to go on the defensive, but Pac-Man instead responded with his stock in trade, the counterpunch — in this case the multi-million dollar defamation suit he filed against the Mayweathers, pere et fils,, with the U.S. District Court in Las Vegas on Wednesday.
In boxing even more than in life, you never say never, but you'd have to say that Pacquiao-Mayweather is a dead issue right now, at least in its March 13 incarnation. Bob Arum says Pacquiao is prepared to move along to another opponent, and Mayweather is supposedly looking at Matthew Hatton in England.
We'll believe that when we see it, for at least three reasons: (1) There would hardly seem to be enough money in that one to make it worth Floyd's time, (2) He's going to have to put so much into preparing a defense to this lawsuit that he mightn't have time to train and (3) He'd get a better workout if he stayed in Vegas and boxed one of Uncle Roger's girl opponents.
*****
Colleagues on this site have already done a good job of dissecting this process. Ron Borges is absolutely correct in noting that in the midst of all the posturing that's gone on, you'd be a fool to accept at face value anything coming out of any of the parties' mouths. And Frank Lotierzo is spot on in noting that if you had absolutely no desire to actually get in the ring with Manny Pacquiao but were still looking to save face, you'd do pretty much exactly what Mayweather has done. Which is to say, talk tough while you get others to run interference with a series of actions seemingly calculated to ensure that the fight doesn't come off.
But left almost unscathed in all of this heretofore has been the convoluted role played by Golden Boy — by CEO Richard Schaefer, by the company's namesake Oscar the Blogger, GBP's subsidiary enterprise, The Ring, and at least a few of the lap-dogs and lackeys whose favor GPB has cultivated elsewhere in the media.
In late March of 2008, Shane Mosley and Zab Judah appeared at a New York press conference to announce a fight between them in Las Vegas two months later. As it happened, the BALCO trial had gotten underway out in California that week. That day I sat with Judah and his attorney Richard Shinefield as they explained that they intended to ask that both boxers agree to blood testing in the runup to the fight. Citing Mosley's history with BALCO and its products The Cream and The Clear (which Shane claimed Victor Conte had slipped him when he wasn't looking), Shinefield and Zab, noting that Nevada drug tests were limited to urinalysis, proposed that the supplementary tests be administered by the World Anti-Doping Agency.
Want to know what Richard Schaefer's response to that was?
"Whatever tests [the NSAC] wants them to take, we will submit to, but we are not going to do other tests than the Nevada commission requires," said Schaefer. "The fact is, Shane is not a cheater and he does not need to be treated like one."
But the fact is that Mosley had a confirmed history as a cheater. Manny Pacquiao does not. Yet in the absence of a scintilla of evidence or probable cause, less than two years later Schaefer was howling that the very integrity of the sport would be at risk unless Pacquiao submitted to precisely the same sort of testing he had rejected for Mosley.
And you thought it was Arum who was famous for saying "Yeah, but yesterday I was lying. Today I'm telling the truth!"
Schaefer, by the way, defended his 180-degree turnabout by saying he is now better educated on the issue. He couldn't resist aiming a harpoon at the media by adding that many sportswriters "don't know the difference between blood and urine testing."
Don't know how to break this to you, Richard, but sportswriters, who have had to deal with this stuff for the past twenty years, probably know more about drug-testing procedures than any other group you could name.
*****
Now, the reasonable assumption would be that by assuming the role of the point man in this unseemly mess, Schaefer was insulating his boss (De La Hoya) and his fighter (PBF) by keeping their fingerprints off it while he made a fool of himself publicly conducting this snide little campaign.
And yes, Money would have stayed out of the line of fire had not a two-month old, expletive-filled rant in which he described the Philippines as the world's foremost producer of performance-enhancing drugs not exploded on the internet at the most inopportune moment. That the lawsuit was filed less than 24 hours after "Floyd Meets the Rugged Man" overtook the Tiger Watch probably wasn't a coincidence.
And we're assuming that this Dan Petrocelli, the lawyer who filed Pacquiao's suit, knows what he's doing, because if there were an even one-zillionth chance that somebody could credibly link Manny to PEDs, then it was a pretty dumb thing to do. You could ask Roger Clemens about that. Clemens' transformation from Hall of Famer-in-waiting to nationwide laughingstock didn't come from the Mitchell Report. It came from his wrongheaded decision to file a lawsuit against Brian McNamee, which in turn threw everything open to the discovery process.
*****
De La Hoya, in the meantime, was playing both sides of the fence. He let Schaefer play Bad Cop as he distanced himself from the negotiating process, but simultaneously was sniping away at Pacquiao from his First Amendment-protected perch as a Ring.com blogger.
"If Pacquiao, the toughest guy on the planet, is afraid of needles and having a few tablespoons of blood drawn from his system, then something is wrong… I'm just saying that now people have to wonder: 'Why doesn't he want to do this?' Why is [blood testing] such a big deal?' wrote Oscar the Blogger. "A lot of eyebrows have been raised. And this is not good."
Ask yourself this: Exactly what caused those eyebrows to be raised, other than the innuendo coming straight from Oscar's company?
Providing De La Hoya with a forum from which to dispense propaganda only begins to illustrate the hopelessly compromised position from which The Ring continues to operate. They might as well give Schaefer a column, too, while they're at it.
Nearly seven months have elapsed since we last visited the Ring/Golden Boy relationship, and at the risk of winding Nigel up, it might be useful here to note that in the midst of last June's discourse, The Ring's editor offered a laundry list of the magazine's covers since the De La Hoya takeover as a demonstration of Golden Boy's restraint.
After listing them, Nigel Collins wrote "that's 28 covers over the course of 21 issues, of which Top Rank had 12 fighters, as opposed to eight for Golden Boy and eight for other promotional entities. Obviously, The Ring has shown no bias to Golden Boy when it comes to magazine covers."
It had never even been suggested that the conflict of interest extended to the magazine playing favorites in choosing its cover subjects, but since Nigel brought it up it is probably worth noting now that of those eight covers given over to "other promotional entities," two were of David Haye, whose promoter was properly listed as "Hayemaker," but who had also signed a promotional deal with Golden Boy in May of 2008. (Just last month GBP issued a release in De La Hoya's name in which it described itself as "Golden Boy Promotions, the United States promoter of World Boxing Association Heavyweight World Champion David Haye.")
And even more to the point, in four other issues Nigel Collins offered in evidence the cover subject was Floyd Mayweather (Independent), although what has transpired with regard to the Pacquiao fight doesn't make Money look very independent at all, does it?
We don't regularly keep track of these things, but in making sure we didn't misquote Oscar's Blog we also came across a representation of the January 2010 issue on The Ring's website. The picture on the cover of the Bible of Boxing is of the Golden Boy himself, and the cover story "De La Hoya: The Retirement Interview."
Wow! Now there's a hot topic for crusading journalists.
Paul Malignaggi Explains Why He Thinks Manny Has Used PEDs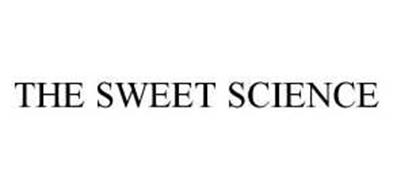 In theory and in practice I am vehemently opposed to people tossing out unfounded allegations against someone. Supply evidence, then we can talk. But saying someone is using steroids, or EPO, or HGH, based on a theory, or your gut instinct….I have to consider, what if the allegation were thrown at me, and I was 100% innocent. I'd be mightily irked. And so too would you be.
Manny Pacquaio has been hammered from all sides with folks insinuating and coming right out with the contention that they think he's been cheating, that he's been using illegal performance enhancers to give him an edge in competition. Floyd Mayweather Sr, Paulie Malignaggi, Miguel Cotto and Kermit Cintron have either accused Manny, or insinuated that he's been using PEDs. One has to wonder, where's all this smoke coming from? Is it possible that there's fire lurking? That these folks aren't just lobbing unfounded barbs at Manny, that their allegations and hints aren't just sour grapes, or posturing, or a ploy to lure Manny into a fight?
By and large, there hasn't been much in the way of coverage from the standpoint of: what if Manny is using PEDs, or was using PEDs? I think that is rightly so; I'd be more comfortable if none of us trafficked in the innuendo and speculation, and worked within the realm of evidence, and facts. But it's out there, and a topic of conversation and speculation. Perhaps it's a symptom and sign of the times we live in…
TSS reached out to Malignaggi, just off a solid win in his Dec. 12 rematch with Juan Diaz. The Brooklyn-based pugilist has never been shy about speaking his peace (I picture him exiting his mom's womb and barking at the labor and delivery crew to get the room cleaned up, stat!), and he shared with TSS what he bases his allegations, which he's careful to label opinion, upon.
First off, Malignaggi is of the belief that if the Pacquiao-Mayweather negotiations are at a fatal impasse, Yuri Foreman, and not he, will get the coveted date with Pacquiao. Malignaggi has been mentioned as stand-in for Mayweather.
He started off by insisting that " I have nothing against Pacquiao" but then went from mellow to madman in a 30 second span.
First off, the boxer wonders why Team Pacquiao isn't going after big-time newspapers, with deep pocketed owners, for libel, for insinuating that Pacquiao is drug cheat.
"If Pacquiao's so sue happy, why not sue the New York Daily News?" he asked. "Maybe they know the steroid allegations are true."
By and large, Malignaggi thinks it is impossible, utterly impossible, for a boxer to put on 15 or more pounds between March 15, 2008, when he fought Juan Manuel Marquez and weighed 129 pounds at the weigh in, and Nov. 14, 2009 when he fought Miguel Cotto and was 144 pounds at the weigh in, and more on fight night.
"It's not natural looking," Malignaggi said. But, I countered, what if Manny's supremely blessed, that unlike some other fighters who go up in weight, and look a bit bloated, and lack definition, he's just a special creature?
"He's not supremely blessed," Maliganngi said. "I know body builders. They can't put on 17 or whatever pounds of muscle in a year. It's not doable, in my opinion. These are my speculations, my opinions based on certain factual evidence. Does his weight gain look normal to you? And his head looks like it has blown up in size, too."
I offered to Malignaggi that perhaps we should be attacking the system, if we believe it to be lacking, rather than the individual.
"We can blame the system a little bit, but if you were Manny, wouldn't you want to leave no doubt? Or speculation?" said Maliganngi, who believes that by not agreeing to the terms set forth by Team Mayweather, and opposing a blood test within 30 days of the bout, Pacquaio appears guilty.
Pacquiao has agreed to take 3 blood tests: the first during the week of the kickoff news conference in early January, the second random test to be conducted no later than 30 days before the fight, and a final test after the bout. A video making the rounds from the HBO 24/7 series shows Pacquiao submitting to a blood test two or three weeks before he was due to fight Ricky Hatton, and that has cast doubt on Team Pacquiao's stance that Manny is disinclined to get a blood test too close to a bout, for fear he may be weakened. Originally, it was reported in error that that test was taken 14 days before the Hatton bout, but subsequent reports pegged the test as being taken 24 days before the scrap. Malignaggi feels Pacquiao has been caught lying, that the report from Team Pacquiao that he "has difficulty taking blood" is a cover story. "Why is he effing lying?" Malignaggi said, heatedly.
The New Yorker doesn't believe too many fighters in the lighter weight classes are using PEDs, but thinks usage isn't uncommon in the heavyweight division. "That's hard to do and make weight," he said.
The question is asked of Malignaggi: why does the issue make him so steamed?
"I don't like cheaters," he said. "This is not baseball. You're not just hitting home runs. You have to worry about peoples' lives. Miguel Cotto in my opinion has been beaten by two cheaters. Manny if he's cheating is taking away from guys who are doing things the right way. His team is reneging on their words."
And what if you're wrong, Malignaggi? What if Manny is clean, and you are hurting his rep with these allegations?
"I bet everything I own that I'm not," he said. "But we'll never find out. Hey, I would take the test in a heartbeat. I would want people to know I'm clean. He wants to leave doubts!?? His entire legacy is being questioned, he's willing to hurt his legacy and leave $40 million on the table?"
Maliganngi, after reminding TSS that he was correct in predicting he'd be gamed by judges in the first fight with Diaz, insisted that he isn't singling out Pacquiao for a personal vendetta. ""I've never had anything against him. But that's enough now. I call it like I see it."
What about those who'd say he's just trying to anger Pacquiao, to lure him into a fight?
"No. I expected he'd take the random tests to get this fight. No way I thought he'd throw away everything. That blew me away. It was cool to have my name mentioned."
Malignaggi thinks the boxing media has dropped the ball, and not exercised due diligence in examining the possibility that Manny has used PEDs.
"I understand most people like Manny, and not Floyd. Just cause that's the case doesn't mean Manny might not be cheating. It's nothing to do with him personally. But I call a spade a spade. Too many people avoid the possibilities because Manny's a likable person. He's got that front, his country loves him. That front works like crazy. Floyd plays the bad guy, but he's natural. Just don't downplay the fact that Manny might be cheating. You have to open your eyes and at least be willing to look at it. This is bigger than me. The fact that the fight is not being made, you have to question the integrity of Pacquiao."
Malignaggi then offered an analogy to the Manny-refusing-to-be-subjected-to multiple-random-drug-tests prior-to-a-fight-with-Mayweather deal. "It reminds me of the drunk guy who's pulled over at 3 AM. He has a field sobriety test, the cop knows he's drunk, he looks and acts drunk. But he refuses a breathalyzer test. That don't mean the cop don't haul him to the police station."
I reiterate…I don't think anyone should be casting aspersions based on circumstantial evidence. But with so many people ganging up on Manny, I think fight fans are owed some details on why people are accusing Pacman of using PEDs.