THE TSS TAKEAWAY: Readers' Cleanest, Hardest Shots Post MannyMania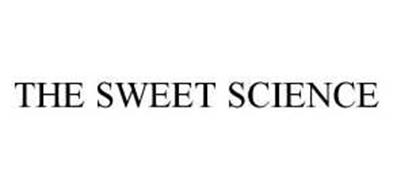 Another edition of MannyMania is in the books. Again, the Filipino Flash, the marvelous multitasker, put a beating on a bigger man, dominated him, showed himself to be a practitioner of the sweet science on a completely different level than his foe.
All did not go smoothly…the crowd, as the attendance at Cowboys Stadium was a mere 41, 734. It was hoped for by the promoter and expected by Manny-acs that the gate would surpass Pacquiao-Clottey this March, which tallied 50,994, and the indoor record of 63, 315 for Ali-Spinks II, at the Louisiana Superdome, 27 years before the President of the United States fiddled while 35,000 citizens huddled in the building, as Hurricane Katrina raged outside, and showed our nation that we have fallen far when it comes for caring for the less fortunate, and those in peril.
There was much posturing before the bout, as Team Margarito called Mannys handwraps foul, and Team Pacquiao thought Margarito mightve tried to get unfair advantage by taking an energy drink which might have contained ephedra. That fact hasnt been clearly established, as the stated drink, called Hydroxycut, almost certainly could not have contained ephedra, since that substance has been banned in the US since 2004…unless that container was manufactured and purchased elsewhere, somewhere where ephedra is legal. But the crowd and the legal-speed ingestion aside…Manny looked magnificent, taking every round with his now trademark agility, hand speed and relentless predation. He rendered a man many of us didnt stand much of a chance (Heres what I wrote on Friday, before the fight: Im guessing he, for one, might well go down, but I foresee Margarito being too stubborn to be counted out, or to quit, as Freddie Roach has predicted. Going the distance might well be victory enough for the Mexican, who I think knows darn well that Mannys agility and hand speed are in another league entirely.) even less effective than we thought possible. Same as he did Clottey, Cotto, Hatton, Oscar, Diaz etc.
Its been two and half years since anyone has bothered Manny, besides autograph seekers. So now we wonder whats next? What about the last guy to trouble him, Marquez? If Marquez gets past Michael Katsidis on Nov. 27, not a given. ..Yep, JMM is toiling at 135 now, but how about we find a catchweight for them to do it again? That matchup would meet fan approval, as would Manny fighting the winner of the Paul Williams-Sergio Martinez fight this Saturday. Top Rank and Freddie Roach seem inclined to yank Manny back to 147 or less, but after he had his way with a man 17 pounds heavier than him Saturday, their call to drop back in weight loses some of its urgency and validity. Just guessing here, but I think Roach sees enough holes in Williams that hed let Manny take on LTP, but the as agile-as-Manny Martinez would not pass muster with Coach Roach. A year ago, one wouldve thought by now Andre Berto would be in the mix to get a Manny fight, but his career has stalled. Hell fight Nov. 27, against unknown, outside of the hardcore, Freddy Hernandez, and a win there wont up his stock. Itll take some K Street level lobbying to get Berto into the mix for the Mannybucks runoff. What about the gang down at 140? Alexander or Bradley winner? Khan-Maidana winner? Or will Top Rank try to keep it in their family again? One of the Chavez boys, Junior or Omar? Alfonso Gomez, if he beats Junior on Dec. 4? Cotto again? Mike Jones? Vanes Martirosyan? Brandon Rios? The canny politician Bob Arum put up a trial ballon, when he mentioned Shane Mosley for Manny, but I dont think even the publicity ace Arum can get the faded Mosley, 39-years-old, 2-2-1 in his last five, past the message board crowd, and thus, the keyboard tappers who cant simply toe the promoter party line anymore, unless they want to be savaged by the commenter class.
Mosley had ten seconds of success against Mayweather, and then was unable to pull the trigger against Sergio Mora. Brain willing, body rebelling.
Manny would simply punish him, and since there wouldnt be any compelling good guy vs. bad guy storyline for us to mull, too much focus would be on what Mosley has left. Heres the succint summation: not enough for at-the-peak-of-his-career-I-dont-care-what-Max-Kellerman-says Pacquiao.
Anyway, well certainly hear from TSS Universe, and the people at Top Rank read your comments, so it may be that your input will help shape what comes next for the Congressman. We heard from you postfight, and you showed your usual speed and sharpness as you assessed the latest edition of MannyMania. Here are the top 17, in honor of the number of pounds Margarito weighed more than Manny. Thanks, as always.
17) #1 PacFan: Next for Manny would have to be the winner of Williams-Martinez at 154. If Manny was able to take Margaritos punches I would think he can handle theirs. Both PW and SM dont have very good chins like Marg so I expect Manny to hurt them at some point where they get knocked down. Mayweather is just too scared to fight Pac and Kellerman said it best, he is waiting for Manny to slow down a bit. He waits for his opponents to get vulnerable, he saw Mosley get beat by Cotto so he went for it.
16) The Roast: Forget about Floyd. He will never get in the ring with Manny. No guts. He (ED. NOTE: Apparently) hits women in front of his children. Flawed human being at best. Forget this scumbag. Can any of you ever imagine Floyd Mayweather getting in the ring giving away 15 to 20 lbs? No way. Id like to see Pacman fight some of the younger fighters from 140 to 147. Manny will do it. This man does not shy away from challenges. All hail the pound for pound king.
15) FeRoz: Enjoy him my brothers. You may never see another like him in your lifetime. My first thought watching was that Floyd wont like what he saw tonight. Floyd is gifted but Manny is a phenomenon. He was hitting a brick sh-thouse at will, all night, stopping a perpetual motion volume puncher in this tracks. And putting a non-stop beat down on him like most watching couldnt believe. And I was sitting next to Juanma and Miguel Cotto, both of whom were expecting a tough fight. So say what we will, Juanma and Arce (two rows over) were drawing their finger across their necks…. Watching Manny destroy Margarito. The man is off the charts. You cant compare him to anyone. He dominates great fighters. And he entertains while he does it. Every round, if Floyd can summon what it takes to meet him, he might….I say might….be able to beat him. But he will sure as hell get hurt trying.
14) Frank Z @ FeRoz: I think youre overreaching a bit. Pacs got power yeah, hes got speed yeah, hes got durability and toughness in spades. But lets not pretend that he, just like Floyd hasnt benefited from good matchmaking. Combining popularity with promotional muscle means you can dictate a lot of what you want, and Freddie Roach is called one of the best matchmakers of our era. What did Margarito have, other than some new fundamentals taught to him by Garcia when his whole career got called into question cause of the wraps? Margarito was big, yes. But look at his speed now and see how hes slowed down from 5 years ago, when he was never fast to begin with. If the guys a punching bag you can look amazing. Yeah Margarito threw more than Clottey, but he threw about 1/4 as fast. Lets hold off a bit till we see him against someone who can evade punches. If the slickest dude youve ever fought is Miguel Cotto weve got some questions left still.
13) The Truth Hurts: @Frank Z: Call it good matchmaking, call it whatever you want, but the fact remains that Cotto, Clottey and Margarito are at the top of the welterweight heap. It took Pacquiao 12 months to dismantle them. It took Mayweather 5 years to face ONE, who happened to be an aging, inactive Mosley. If it werent for Goldenboy giving Berto step aside money in order to cash out on what Golden boy knew was a shell of Mosley, Mayweather wouldnt have fought Mosley. And we all saw what happened there. Had Mayweather fought Mosley not 10 years earlier, but just 10 MONTHS earlier, Mosley wouldve knocked him out.
12) In Touch: If anyone refuses to see that Manny is one of the greats, its because their ignorance or hatred will not allow them to see. And thats all right. Every man has his limitation. Refusing to see the obvious is a limitation. What I witnessed tonight is nothing short of excellence and brilliance. Manny proved something else that others doubted. He has amazing movement and ability to box. And his heart is bigger than that of any man. He has class. He could have knocked out Tony in the last round, but chose not to hurt him any more. I have said this many times, folks, enjoy greatness. There will never be anything this great in our lifetime. They will come close, maybe, but they will not be like him. They will lack one thing: A country of 90 million whose breath would stop if he lost. It is reason enough for this man to lay everything on the line and win. 90 million reasons to win. And with each passing fight that number keeps going higher and higher by the millions. Its not just the Filipinos he makes proud. He makes people proud. This humble man is greatness in a small package.
11) Yuvie: We all know Pacquiao was and will be seen in the history books as an all-time great. I dont look to see what any pro-Mayweather tw-ts are sayin on the boards these days, all I can say is that, for me, Pacquiao is a once in a lifetime fighter. I just cant rate any other fighter in the last 15 years even close to Pac. When Im older, Ill be saying I remember the days of Pacquiao to the younger boxing generation, guaranteed. The dude has just been a whirlwind to watch over the years. He mashes guys up. Say what you want about the Margarito fight, I admit I was feeling cynical about the fight even happening because of Margaritos previous actions. That was a hard fought fight by Pacquiao against the largest fighter hes ever fought. Margarito had his moments but Pacquiaos skill shined through in the end. That fight should have been stopped in the 10th. No doubt, Mayweathers got the style to trouble Pacquiao but hes just never gonna be as memorable or as classy a fighter as Pacquiao has been. As far as Pacs future is concerned, Mayweather is top of the list but if he dont want it, forget him, move on. The only other option would be Pwill/Martinez. One of those two fights and thats it, Pac should call it a day next year, whether Mayweather wants it or not.
10) Bulldog: Manny has got to claim the greatest boxer of all times tag….surpassing the likes of Muhammed Ali. He has dominated over too many divisions comprehensively to be overlooked. Im not saying other boxers havent reached the status of GREAT ACHIEVERS just Manny had now pushed the bar higher than anyone else ever has. A humble man, fearless and ferocious warrior..he encapsulates the sportsman mentality to perfection and is the optimum professional…..a new standard bearer for the sport is here and no one could be any better than Manny to take over from Muhammed Ali.
9) Oakland: Manny Pacquiao is a very GOOD fighter, but lets take a deep breath and return to Earth here folks. A little context is needed. Yes, Manny dominated Margarito, but lets examine a plaster-less Margarito a little more closely. In January 2009, he was KOd by a shot Mosley. He was suspended a year, then fought once more and looked tired. And he had no plaster for this fight. Margarito is arguably not a top-25 guy right now, so we should temper the giddiness just a touch. This was Holmes-Cobb, only with a catchweight. Manny deserves credit for always bringing it and putting on a heck of a show, but he needs to pick a division, dump the catchweight nonsense, and fight the best guys in that division of his choosing. Mannys Boise State. A good team that plays in a weak/catchweight division (and thus cant be measured).
8) Anony: Well…. I guess it is me against the world but I truly dont know… Margarito was 160 something and Pacquiao was 148 for the fight…. thats just too much weight, power and torque from a bigger guy fighting a smaller guy. Add on that Pacquiao had his worst camp and we even saw Amir Khan having his way sparring just a couple of weeks ago…. Yeah, yeah, call me the party pooper but it wont surprise me a bit to find out that he is taking something to enhance his endurance and power. He beat Margacheato worst than he beat Cotto and I take the opportunity to remark that obviously Margacheato didnt show the same power he did with Cotto… so we can tell it is official that he is a cheater. But going back to Manny…. sorry guys, he is showing too much power, too much resistance, stamina and is too dominant….. I will love to be wrong but this is too suspicious. And maybe we are watching the best boxer of all times but this great boxer is just too much…. Now please dont jump on me like ravens… I will only ask you to think about it twice and without the Pinoy perspective… just for a moment. Im sure I cant be the only one who find Pacman suspicious. At this stage, 8th divisional weight and the way Margacheato was training, I was expecting a much balanced fight or he winning by a razor edge or some points but not like this…. 120-108 and 119-109… big hummmmmmmmm.
7) James Andrade: How about Henry Armstrong when he won as many belts in as many different weight divisions? If Mayweather Sr. was alive in that era, and these performance enhancing drugs were around, then he would accuse Henry of using it, and many will believe him, even the accuser himself was a convicted drug-user. Sad to say to the doubters, Manny has never been tested positive using illegal drugs for better physical conditioning by any boxing body or government health institution. It is easy to accuse but hard to prove it. This thing is just in the mind of the original accuser because his son is afraid to fight the Pacman. Just in the mind. And Mayweather Jr. may fade away in the dust bin of boxing history but his legacy of choosing his opponents he can easily defeat will not fade away. That will cling to his name forever, and that is easy to prove. This is the reason why Pacman has been chosen as Boxer of The Decade. He does not run from marquee fighters like Mayweather Jr. Boxing aficionados: give proper credits to greatness, unless other wise proven.
6) Anony: I WONT RESPOND TO ANY OF YOU… In two or three weeks the Internet will be flooded with this same issue and it wont be just me or the Mayweathers or Pac haters. It will be from writers and boxing commentators having his opinion and Im sure they will strongly question this for months. Like I said before, I hope Pacman is this good and the zillions of Pinoys can feel proud about it but it wont surprise me a bit if they find something now or later. AND FOR THE RECORD: Im not and I will never be a FAKEWEATHER FAN. But also, Im not a PACMAN-MEGA-FREAK-FAN either who goes crazy believing just what he wish to believe.. there is logic in every process and you have to be rational. Again… 8th divisional weights and 120-108 and 119-109 is just too much. It is irrational.
5) Robert Curtis: You should have waited a few weeks too, you miserable creep. You had to spoil everybodys joy with your snarky, groundless, self-aggrandizing PED comments, didnt you? Manny is a hero to so many. Hes brought new life into the sport we all love. Instead of joining in on that love, youve got to sneak in with your creepy paranoid hating. Go pee in someone elses pool. Stay off these posts when people are happy and celebrating. Your negative junk isnt helping anybody. Plus it shows a total lack of style and class.
4) Ramil Corpuz: Anony, its really irrational and that what makes pacquiao so special. He is irrationally gifted, irrationally gracious to his opponents, irrationally talented human being, he is one of a kind. Decades and decades will pass but there will be no other boxer in the whole world who can surpass Mannys greatness in and out of the ring.
3) CarloKnowsbest1: Congratulations on beating Margarito a victim of Mosleys, congratulations for beating Cotto, a victim of Margarito, congratulations on beating Hatton, a victim of Mayweather, congratulations on beating David Diaz a victim of Kendall Holt, congratulations on beating Barrera, a victim of Junior Jones, congratulations on beating Erik Morales a victim of Zahir Raheem. Congratulations on beating Oscar, a victim of Mayweather, Trinidad and Hopkins. Keep on fighting the guys who somebody else beat before. Congratulations for winning all your catchweight fights. You are truly the greatest catchweight fighter of all-time.
2) Radam G – _____ ____Pac Entourage = 189: Well! Props to Margarito. He took a beating that he didnt have to take. Dude has cajones grande. He should have played like a MMA/UFC warrior or pulled a Jimmy Toney and tapped the fudge out after about the seven round. Blue4cor just has given you guys the partial breaking news. The Express Train is getting more like a facial overhaul. He is in bad, bad shape. The bout should have been halted by the corner. Boxing is full of optical illusions, and the corner has to know pride from foolishness. It was BIG TIME foolishness for Robert Garcia not to stop that bout. The Tijuana Tornado()s boxing career may just be deep kimshee. Holla!
1) Brownsugar: Good nite of boxing, my son burned a cd, Im gonna watch it again in a few…….the Nelly intro had me up dancing and clowning around. But I couldnt help thinking, what does it take to be a Dallas Cheerleade these days? Must be one of the most demanding occupations a woman can enlist in. And what was up with Margarito adding sugar (or WHATEVER it was) to his coffee on camera? While sporting a record setting goatee? Everything he was doing seemed to violate some form of etiquette or protocol. Pac reminded me of a dragonfly carrying 2tiny ballpeen hammers the way he worked on Margaritos face last night. Just in and out…in an out all night long….that must take a phenomenal amount of stamina to fight that way. I wanted to see Manny drop him, the way Mayweather dropped a much bigger Corrales, or leave him sitting on the bottom rope, a quivering puddle of humanity, like Mosley did. But Manny did issue a sound lopsided beating to a fighter whose best attribute is his chin. How Margarito withstood that,…Ill never know. Pac should stay away from the real junior middle weights, as talented as he is, a real 54 pounded like Martinez or Dzinzurik would be too much…and why should he? Pac has proven that hes the big dog a t147 (which is an accomplishment in itself) unless Floyd comes back…and even then Floyds age and chronic inactivity doesnt guarantee him a win against one of boxings most popular pugilist.
Judah To Fight Mbuza March 5 In NJ
Totowa, NJ – Kathy Duva, Main Events CEO, announced their promotional firm won the purse bid held at IBF headquarters in East Orange, NJ, Thursday. The bid was for the right to hold the IBF's junior welterweight title fight between Zab Judah of Brooklyn, NY and Las Vegas, and South Africa's Kaizer Mabuza.
IBF Championships Chairman, Lindsay Tucker explained, "It is a 50-50 split of the earnings between the two fighters. Kaizer is ranked No. 1 by the IBF, and Judah is No. 2. Where the fight will be held is up to the winning bidder."
Judah (39-6, 26 KOs) is promoted by Main Events and his own firm Super Judah Promotions, and Branco Milenkovic, of South Africa, promotes Mabuza (23-6-3, 14 KOs).
Kathy Duva confirmed the fight will take place at Prudential Center in Newark, NJ, late February or early March this year as part of Main Events' Brick City Boxing Series. (Saturday Update: the fight is March 5th, in NJ at the Pru Center. The bout will be part of a PPV card.)
"We are very happy that Zab has the opportunity to fight for the IBF Junior Welterweight title right here in New Jersey. Winning this fight will put Zab right in the mix with the winner of Bradley-Alexander and Amir Khan." Duva elaborated, " Zab will work very hard to win this fight so that he will be one step closer to his ultimate goal of unifying all of the Junior Welterweight titles by the end of 2011!"
UFC 125 Preview: Frankie Edgar Vs. Gray Maynard

Few predicted Frankie Edgar would grab the UFC lightweight championship last year but he did. Most felt he would eventually win it but Edgar not only took the title, he beat one of the best mixed martial artists in history to do it.
Edgar (13-1) has emerged from the milieu of nondescript MMA fighters to become one of the more brilliant performers for Ultimate Fighting Championship. Next comes a rematch with Gray "The Bully" Maynard (11-0) tomorrow at the MGM Grand Casino in Las Vegas. UFC 125 will be televised on pay-per-view.
All it took was not one, but two victories over BJ Penn.
If you're not familiar with Penn, he's one of the most versatile fighters in MMA history and had been nearly unbeatable in the 155-pound lightweight division. That is until he clashed with Edgar. Until he met New Jersey's Edgar, the Hawaiian fighter chopped down lightweight opponents with ease. It was only the heavier welterweights he had problems against. Namely: Canada's Georges St. Pierre.
Edgar showed poise, speed and grit in defeating Penn in back-to-back fights. The world took notice.
"You know, if I keep winning fights, the respect will come eventually," said Edgar during a conference call.
Now Edgar will find out if he can avenge the only loss on his record.
"I just think I grew as a fighter. You know, mentally, you know, physically I, you know, possess differently skills, increased – you know, I think I boxed and got better, my Jiu-Jitsu got better and, you know, just have much more experience now," Edgar says.
Maynard seeks to find out if Edgar has added any more fighting tools to his repertoire. Back in April 2008, the artillery shelled out was not enough to beat the Las Vegas fighter.
"It's a perfect time. He had the chance and, you know, he took it and the time is now for me and I'm prepared," said Maynard (11-0). "Any time you're going up against the top in the world, you evolve and change and so I'm prepared for a new fight, so it will be good. I'm pumped for it."
Though Maynard's record indicates he is unbeaten that's not entirely true. He did suffer a defeat to Nate Diaz during The Ultimate Fighter series and subsequently avenged that loss last January.
The UFC lightweight title is in Maynard's bull's eye.
"Looking to take the belt for sure," said Maynard. "We'll see on January 1."
Edgar versus Maynard should be a good one.

Other bouts:
Nate Diaz (13-5) faces Dong Hyun Kim (13-0-1) in another welterweight tussle. Diaz is the only fighter with a win over Maynard. Anyone watching TUF remembers Maynard tapping out from a Diaz guillotine choke. The Modesto fighter has a tough fight against South Korea's Kim.
Chris Leben (21-6) fights Brian Stann (9-3) in a middleweight fight. Leben is a veteran of MMA and if an opponent is not ready for a rough and tumble fight, well, that fighter is not going to win. Stann dropped down from light heavyweight and we'll see if the cut in weight benefits the Marine.
Brandon Vera (11-5) meets Thiago Silva (14-2) in a light heavyweight match up. Vera is trying to rally back to the promising fighter he was tabbed several years back. Silva is a very tough customer and eager to crash the elite. A victory by either fighter could mean a ticket to the big time.
Clay Guida (27-8) versus Takanori Gomi (32-6) in a lightweight bout. Guida has become one of the most feared fighters without a title. No one has an easy time with the long-haired fighter. Gomi lost to Kenny Florian but knocked out Tyson Griffin. Can he survive Guida?
Marcus "The Irish Hand Grenade" Davis (22-8) clashes with Jeremy Stephens (18-6) in another lightweight fight. Davis is a go-for-broke kind of fighter and is looking to get back in the win column after a tumultuous battle with Nate Diaz last August. Stephens needs a win too. In his last bout he lost to Melvin Guillard.
Borges Looks Back, And Forward With Hope
As the end of another year approaches, there's no need to invoke Charles Dickens to describe what went on in boxing. It was neither the best of times nor the worst of times. It was just too much time spent on The Fight That Never Took Place.
For the second straight year the sport could not deliver The Fight, the only one fans universally wanted and even casual fans craved – the mix between Floyd Mayweather, Jr. vs. Manny Pacquiao. No one has to be singled out for blame for that failure because this time there's plenty to go around on both sides. The larger issue is what does it say about a sport when it cannot deliver its top event?
What would the NFL be without the Super Bowl? Where would major league baseball be without the World Series? Golf without the Masters? College basketball without March Madness?
They would all be less than they could be and so it was with boxing this year. Having said that, the sport was not without its signature moments. It was not bereft of nights that left those of us with an abiding (and often unrequited) love for prize fighting with good reason to hope for the future.
Three times promoter Bob Arum took the sport into massive stadium venues just like the good (very) old days and each time boxing drew a far larger crowd than its many critics expected. Twice those fights involved the sport's leading ambassador, Pacquiao, who brought in crowds of 40,000 to 50,000 fans into Cowboys Stadium against inferior opponents Joshua Clottey and Antonio Margarito. Imagine what he might have done had Mayweather been in the opposite corner?
While both fights were, as expected, lopsided affairs, they showcased the one boxer who has transcended his sport's confining walls to become a cultural icon and world celebrity. Pacquiao alone put boxing (or at least one boxer) on the cover of TIME and into the pages of such varied publications as Esquire, GQ, The Wall Street Journal, the American Airlines in-flight magazine and even Atlantic Monthly.
As history has proven time and again, that is what happens when boxing has a compelling personality to sell it and Pacquiao is that. Mayweather is such a person as well, but for different reasons.
The one night he appeared in a boxing ring, he set the year's pay-per-view standard against Shane Mosley while also leaving a first hint of dark mystery when he was staggered by two stinging right hands in the second round.
Mayweather was momentarily in trouble for the first time in his career but the moment passed quickly and Mosley never had another. By the end he had been made to look old and futile, a faded athlete who'd had his chance and was unable to do anything with it. So it goes in this harsh sport when the sands are running out of the hour glass.
As always there were some surprising upsets, most notably Jason Litzau's domination of an uninterested and out of shape Celestino Caballero and Sergio Martinez's one-punch demolishment of Paul Williams. The latter was not so much an upset as it was a stunning reminder that when someone makes a mistake against a highly skilled opponent in this sport they don't end up embarrassed. They end up unconscious.
SHOWTIME did all it could to further the future of the sport, offering up a continuation of its interminably long but still bold Super Six super middleweight tournament as well as the launching of a short form bantamweight tournament which already gave fans to two stirring and surprising finishes with Joseph Agbeko decisioning Jhonny Perez and Abner Mares upsetting Victor Darchinyan in a battle of contusions.
While the Super Six has had its problems – including several of the original six pulling out – it also lifted the profile of former Olympic gold medalist Andre Ward from nearly unknown to the cusp of universal recognized as the best super middleweight in the world this side of Lucian Bute. If Ward continues winning he'll get to Bute soon enough because that's why SHOWTIME signed a TV deal with the Canadian and America may get its next boxing star if Ward proves to be what I think he is – which is still underrated and underappreciated.
HBO and HBO pay-per-view put on 23 shows, few of them compelling and many of them paying big money to the wrong people while doing little or nothing to grow the sport that has helped make their network rich. But they did have the knockout of the year – Martinez's second round destruction of Williams – and some fights in the lower weight classes that were left you wanting more.
Two new names popped up who are causing the kind of fan reaction that also gives us hope for 2011 – American Brandon Rios and Mexican Saul Alvarez. They are two of the sport's brightest young prospects because each comes to the arena the old-fashioned way – carrying nothing but bad intentions.
Aggression and knockouts still sell boxing faster than anything else and each exhibited plenty of both this year and left fans wanting to see more. Alvarez is already a star in Mexico without having yet won a world title and Rios is the definition of "promise.'' Whether the star will continue to shine and promise will be fulfilled may be answered next year and so we wait anxiously to find out.
Backed by Golden Boy Promotions, there is no reason 2011 shouldn't be Alvarez's year and if it is people will notice and remember him because he has a crowd-pleasing style that is all about what sells most.
That is what boxing needs more of – fresh faces and new stars… so as fans we should root for guys like Alvarez, Ward, Rios and young Brit Amir Khan, who is a star in England but still a question mark with a questionable chin but a fighter's heart here in the U.S.
Those guys and others not yet as well known are the future of boxing, a sport that for too long has been recycling the likes of Mosley (as it will again in May for one last beating against Pacquiao in a fight that's a joke), Bernard Hopkins (who can still fight although it is unclear why he bothers or where it's all headed), Roy Jones and, sadly, even 48-year-old Evander Holyfield, who continues to delude himself but not many other people into believing he will soon unify the heavyweight title again.
If fighters like Ward, Alvarez, Rios, Khan, WBC welterweight champion Andre Berto and middleweight king Sergio Martinez continue their rise they could be the antidote for the art of the retread that Arum and Golden Boy have been forcing fans to buy the past few years at the expense of what boxing needs most – fresh faces.
The heavyweight division, which many believe determines the relevancy of boxing to the larger world, remains a vast desert of disinterest here in the US. The Klitschko brothers, Vitali and Wladimir, hold 75 per cent of the title belts but few peoples' imaginations in the US, although to be fair they are European superstars and don't really need U.S. cable TV money to thrive economically.
Each defended their titles twice this year, Vitali against lame competition (Albert Sosnowski and Shannon Briggs) and Wladimir against better fighters (Sam Peter and Eddie Chambers) but not competitive ones. Sadly, there is no American on the horizon to challenge them, a comment on the division and on our country, where the athletes who used to be Joe Louis or Muhammad Ali now opt for the easier and frankly safer road of the NFL or the NBA. Who can blame them considering all the nonsense a fighter has to go through to just make a living these days?
The one heavyweight match that would be compelling and might lift the sport up for at least a night would be either of the Klitschkos facing lippy WBA champion David Haye. The fast-talking Brit claims to not be ducking them but he's had more maladies befall him after shouting from the rooftops how much he wants to challenge them that you have to wonder if Haye is simply a case of big hat no cattle syndrome.
For the sake of the sport, we should all be lighting candles each night in hopes our prayers will be answered and Haye will finally agree to meet one of them. It may not prove to be much of a fight but at least it will give us something to talk about for a few months.
Whatever Haye and the Klitschkos decide the fighter with the most upside at the moment however seems to be Sergio Martinez. He has matinee idol looks, a big enough punch to put Paul Williams to sleep with one shot and a work ethic second to none. The Argentine fighter had a year for himself, starting with a drubbing of Kelly Pavlik followed by his demolishment of Williams. Those kinds of victories, coupled with his Oscar De La Hoya-like looks, are the type of things that if HBO or SHOWTIME would get behind him could allow Martinez to capture the attention of both fight fans and more casual ones.
In general, Hispanics fighters continued to dominate much of the sport's front pages with Juan Manuel Marquez's two victories in lightweight title fights leading that storyline. His war with Michael Katsidis is a strong candidate for Fight of the Year and his technical skill and calm demeanor make him the uncrowned challenger to Pacquiao. The two have unfinished business that should be settled this year if Arum stops standing in the way.
Two other fighters who gave us moments to remember in 2010 were Juan Manuel Lopez, who knocked out three solid opponents including highly respected Mexican warrior Rafael Marquez, and Giovani Segura, who won four times (that's three years work for Mayweather) in 2010, all by knockout. Along the way, Segura defeated one of the great minimum weight fighters in history, slick Ivan Calderon, to win the belt on Aug. 28.
Lastly, boxing gave us another magical cinematic moment as well with the release of "The Fighter,'' a film based on the life and hard times of junior welterweight scrapper Micky Ward. The film has won rave reviews and many awards and seems likely to have several of its actors nominated for Academy Awards, most notable Christian Bale for his sadly humorous portrayal of Ward's troubled half brother, former fighter Dickie Ecklund.
Boxing has a long history of providing the framework for memorable movies and it did it again with "The Fighter,'' a film that did more for boxing than any promoter did all year.
All in all, it wasn't the best of years for boxing but it was a good year that picked up speed in the final months and, like that great golf shot you finally hit out of the rough on the 18th, left us with reasons to hope for a better year in 2011. If somehow it gives us Mayweather-Pacquiao, the emergence of Alvarez and Rios, the ascension of Martinez and Haye vs. the best available Klitschko in addition to the kind of solid performances that always come along, it could be a year to remember.