Bantams To Battle On Showtime: Who Do Ya Like?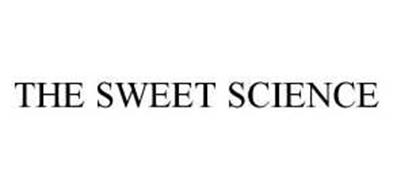 Four of the world's most talented bantamweights participated in a national media conference call to discuss The Bantamweight Tournament: Winner Takes All – a two-stage, single-elimination tournament of 118-pounders – which begins with two Semifinal bouts on Saturday, Dec. 11, LIVE on SHOWTIME® at 9 p.m. ET/PT (delayed on the West Coast) from Emerald Queen Casino in Tacoma, Wash.
In the opening bout, undefeated, world-ranked rising star Abner Mares (20-0-1, 13 KOs), of Guadalajara Jalisco, Mexico, will face two-division world champion Vic "Raging Bull Darchinyan (35-2-1, 27 KOs), of Sydney, Australia, by way of Armenia.
Then, former IBF 118-pound champ Joseph King Kong Agbeko (27-2, 22 KOs), of Bronx, N.Y., by way of Ghana, Africa, will try to earn back the title from the man that won it from him, current IBF champ Yonnhy "El Colombiano Perez (20-0-1, 14 KOs), of Santa Fe Springs, Calif., by way of Colombia.
With a win over Darchinyan, Mares could earn a rematch against Perez, who he fought to a disputed majority draw last May 22, or face the hard-hitting Agbeko. If Darchinyan wins his semifinal bout, he could face the last man to beat him, Agbeko, who won a close, unanimous decision in July 2009.
Regardless of the scenarios, storylines and matchups, each boxer starts the tournament on Dec. 11 with the same chance to make, and win, the Final – and ultimately earn bragging rights as the best Bantamweight in the world.
All fighters in The Bantamweight Tournament are guaranteed two fights within the tournament structure – Semifinals and Finals. The winners of each Semifinal will fight for the Bantamweight Tournament Championship with the losers fighting in the consolation fight on the same night. In the event of a draw in the Semifinals, SHOWTIME will determine the Championship opponent based on tournament performance.
Highlights of what the fighters had to say on Thursday:
(Note, Mares and Darchinyan participated in the first half of the call, followed by Perez and Agbeko.

PEREZ-AGBEKO OPENING COMMENTS:
PEREZ: "I want to thank all the media and SHOWTIME for making this possible. I can't wait for December 11th, I can't wait for this fight. This is the best thing that SHOWTIME could have done. I can't wait for the bell to ring on December 11th.
AGBEKO: "I am really excited for this fight and I am so happy to come back and fight. I was a champion for some time and now I am going into the ring not as the champion and I think it is less pressure for me.
Discuss the experience of fighting someone as hard hitting as Darchinyan.
AGBEKO: "I respect Vic a lot and I am confident in my boxing. I am looking forward to this upcoming fight.
Do you have an advantage coming into this tournament since you have already fought two of the other participants?
AGBEKO: "I really respect all the fighters, we are all great fighters in tournament. I feel that this is a tournament where I can prove that I am the best. I believe I will come out of this tournament the winner.
Joseph, why do you expect to win this fight? What happened in the first fight with Yonnhy? What has been happening in the last year since that fight?
AGBEKO: "I am in a competition with myself, I was the champion and I lost it to Yonnhy Perez and I have really been working hard for this fight. It is the fight of my life, the fight of my career. I have to win this fight to become a champion again. I believe I am going to win this fight. Everything was going well in the last fight, but because of the head butt I lost. I wasn't embarrassed. In the last year, I was supposed to fight a guy but the fight the fight didn't happen.

How will this fight be different than the first fight with Joseph?
PEREZ: "I know this is going to be a great war just like the first one was. I know how good of a fighter Agbeko is, I saw and felt him in the ring. I know he is prepared technically and he will try to take the belt, but I have prepared myself to keep the belt – no one will take it away from me. My preparation is a key for this fight. It is going to be a terrific event and a very good fight.
You were a bit disappointed with the first bout and scorecards. When you watched the fight on tape did you see anything you could do differently in this fight to get a better edge?
AGBEKO: "Looking at the old fight, which I watched a couple of times, the only thing I shouldn't have done when it happened is me stopping, I should have continued after the head butt.
How is your gameplan different?
AGBEKO: "Yonnhy is a good fighter, very tough and good conditioning. This time it is going to be a different fight all together. He throws a lot of punches, he is a very good fighter and this time it is going to be a different fight all together. Physically, I am very prepared for this fight. Yonnhy is a very busy fighter, and this is going to be a war, because I am coming ready for war. I know he is tough and can punch and that is what I am coming with as well.
Perez, do you see yourself as the favorite in the tournament?
PEREZ: "It's really something that is not important to me, what people say and think of me. The only person that I have to show and demonstrate to is myself. If people have forgotten about Yonnhy Perez, they have forgotten the champion of this tournament, but that doesn't make a difference to me. All I have to prove is that I can be the best in my division and they will realize who I am.
Can you talk about what Agbeko said about the last fight?
PEREZ: "I know very well who was doing the head butting the night of October the 31 (2009). I know Agbeko was a great fighter, but I want him to stop complaining about the head butting. The one who had the eyebrows that needed to be stitched was Yonnhy Perez. Ask Vic as well, he (Agbeko) didn't bust his face because of his punches, he busted his face because of his head. I wish that he stops complaining about the head butting that night. I only ask that he gets prepared because we gave the fans a great fight. I am ready he is ready, and lets do it again.
AGBEKO: "I don't agree with that, but this fight is going to be a different fight. When we get into the ring, we are going to know who the best fighter is. He has had my belt for a year and I am going to get my belt back.
What are your thoughts about the other fight on this telecast?
PEREZ: "I really haven't put too much though into it. I am really just focused on my fight about Agbeko. My main concern is the guy who is going to be in front of me, Agbeko. I respect all the fighters and I am willing to fight anyone because after I beat Agbeko it will be a war with anyone else.
AGBEKO: "I think it (Darchinyan-Mares) is going to be a very strong and beautiful fight. I have a fight in front of me on the same night, may the best fighter win and face me in the finals.
DARCHINYAN-MARES OPENING COMMENTS:
DARCHINYAN: "I am training well, I am in LA now, been here for the last 20 days. I am very focused on the fight. This is the first time I have been training for this long. He will fight me and I will be very good, fast and strong. He is going to remember me.
MARES: "Thank you everybody for being on this call. I am really grateful for SHOWTIME and Golden Boy. I have been training hard because I know Vic is a tough, strong fighter and he is a champion. You have to train really hard and win and look good winning against the champion.
Vic, you have gone between bantam and super flyweight, how comfortable are you at fighting at bantamweight?
DARCHINYAN: "I was looking for a match at super flyweight. When I fought I was inpatient before, I just wanted to knock him out, but I am comfortable at any weight. I can lose as much weight as I want or I can put on as much as I want. It is going to be my show, my tournament. I am going to prove to everyone that I am very skillful and a good puncher. I am very prepared and confident.
Abner, how do you plan to approach Vic?
MARES: "Vic has proven that he is a power puncher and strong fighter. I think speed is my advantage. I am ready for a slugfest or boxing match. I have trained really hard and this is going to be a great fight.
Since Agbeko beat Darchinyan and Yonnhy beat Agbeko, does that make you the less experienced fighter?
MARES: "Styles make fights, those styles were perfect for those fights. I am a boxer and I can do both, but the other fighters only have one dimensional fighting styles.
How do you plan on overcoming Vic's experience?
MARES: "Vic is a great champion with great experience, but fighting fighters with great experience just makes me strong and a good fighter.
Richard, talk about how big a young fighter like Abner could be in Mexico and worldwide:
RICHARD SCHAEFER (Golden Boy Promotions): "He has 13 KO's and you put all of that together and you look at the history of the bantamweight division in Mexico, you can see that they have been looking for the next big star. If he wins the tournament, he could be that next young star. So all of Mexico is going to be looking very closely at this tournament and I am sure the rest of the world will as well.
Vic, how much of a relief is it to be in this tournament?
DARCHINYAN: "I am very excited about this tournament. I am prepared and all the guys are good. I have fought great champions and great guys, this is a great division. I am proving that I have come back better. I am going to show everyone that I am much stronger. I am going to be faster and stronger and I am going to out-school Abner. I am going to be much stronger and win this tournament easily.
Abner, talk about what it meant to get invited to this tournament.
MARES: "I am really honored and excited. When the decision (against Perez) was done and they said that there was a draw, I thought it was bad. But now you see it was good. I showed a lot of heart against the champion and I think that is what got me in this tournament. I am grateful for those who put me in this tournament. I belong at this level, I am excited and this is what I do.
Vic, are you rooting for Agbeko to revenge your loss?
DARCHINYAN: "Yes I would love to have a rematch with him because there is unfinished business. But it doesn't matter if he wins or losses I just want to be in the finals. I would love to meet him. I think Agbeko does
a lot of work with his head and I will be careful next time and not let him get too close to me. It is a very complicated fight between Perez and Agbeko and I think it is a very good fight.
MARES: "There is no easy fight, they are both good fighters. I drew against Yonnhy so I would love to fight him. But if Agbeko beats Yonnhy then he is the better fighter and I will fight him. I think the one who stops throwing first will lose. I think it will be a great fight. I think the one who gets tired faster will lose.
Judah To Fight Mbuza March 5 In NJ
Totowa, NJ – Kathy Duva, Main Events CEO, announced their promotional firm won the purse bid held at IBF headquarters in East Orange, NJ, Thursday. The bid was for the right to hold the IBF's junior welterweight title fight between Zab Judah of Brooklyn, NY and Las Vegas, and South Africa's Kaizer Mabuza.
IBF Championships Chairman, Lindsay Tucker explained, "It is a 50-50 split of the earnings between the two fighters. Kaizer is ranked No. 1 by the IBF, and Judah is No. 2. Where the fight will be held is up to the winning bidder."
Judah (39-6, 26 KOs) is promoted by Main Events and his own firm Super Judah Promotions, and Branco Milenkovic, of South Africa, promotes Mabuza (23-6-3, 14 KOs).
Kathy Duva confirmed the fight will take place at Prudential Center in Newark, NJ, late February or early March this year as part of Main Events' Brick City Boxing Series. (Saturday Update: the fight is March 5th, in NJ at the Pru Center. The bout will be part of a PPV card.)
"We are very happy that Zab has the opportunity to fight for the IBF Junior Welterweight title right here in New Jersey. Winning this fight will put Zab right in the mix with the winner of Bradley-Alexander and Amir Khan." Duva elaborated, " Zab will work very hard to win this fight so that he will be one step closer to his ultimate goal of unifying all of the Junior Welterweight titles by the end of 2011!"
UFC 125 Preview: Frankie Edgar Vs. Gray Maynard

Few predicted Frankie Edgar would grab the UFC lightweight championship last year but he did. Most felt he would eventually win it but Edgar not only took the title, he beat one of the best mixed martial artists in history to do it.
Edgar (13-1) has emerged from the milieu of nondescript MMA fighters to become one of the more brilliant performers for Ultimate Fighting Championship. Next comes a rematch with Gray "The Bully" Maynard (11-0) tomorrow at the MGM Grand Casino in Las Vegas. UFC 125 will be televised on pay-per-view.
All it took was not one, but two victories over BJ Penn.
If you're not familiar with Penn, he's one of the most versatile fighters in MMA history and had been nearly unbeatable in the 155-pound lightweight division. That is until he clashed with Edgar. Until he met New Jersey's Edgar, the Hawaiian fighter chopped down lightweight opponents with ease. It was only the heavier welterweights he had problems against. Namely: Canada's Georges St. Pierre.
Edgar showed poise, speed and grit in defeating Penn in back-to-back fights. The world took notice.
"You know, if I keep winning fights, the respect will come eventually," said Edgar during a conference call.
Now Edgar will find out if he can avenge the only loss on his record.
"I just think I grew as a fighter. You know, mentally, you know, physically I, you know, possess differently skills, increased – you know, I think I boxed and got better, my Jiu-Jitsu got better and, you know, just have much more experience now," Edgar says.
Maynard seeks to find out if Edgar has added any more fighting tools to his repertoire. Back in April 2008, the artillery shelled out was not enough to beat the Las Vegas fighter.
"It's a perfect time. He had the chance and, you know, he took it and the time is now for me and I'm prepared," said Maynard (11-0). "Any time you're going up against the top in the world, you evolve and change and so I'm prepared for a new fight, so it will be good. I'm pumped for it."
Though Maynard's record indicates he is unbeaten that's not entirely true. He did suffer a defeat to Nate Diaz during The Ultimate Fighter series and subsequently avenged that loss last January.
The UFC lightweight title is in Maynard's bull's eye.
"Looking to take the belt for sure," said Maynard. "We'll see on January 1."
Edgar versus Maynard should be a good one.

Other bouts:
Nate Diaz (13-5) faces Dong Hyun Kim (13-0-1) in another welterweight tussle. Diaz is the only fighter with a win over Maynard. Anyone watching TUF remembers Maynard tapping out from a Diaz guillotine choke. The Modesto fighter has a tough fight against South Korea's Kim.
Chris Leben (21-6) fights Brian Stann (9-3) in a middleweight fight. Leben is a veteran of MMA and if an opponent is not ready for a rough and tumble fight, well, that fighter is not going to win. Stann dropped down from light heavyweight and we'll see if the cut in weight benefits the Marine.
Brandon Vera (11-5) meets Thiago Silva (14-2) in a light heavyweight match up. Vera is trying to rally back to the promising fighter he was tabbed several years back. Silva is a very tough customer and eager to crash the elite. A victory by either fighter could mean a ticket to the big time.
Clay Guida (27-8) versus Takanori Gomi (32-6) in a lightweight bout. Guida has become one of the most feared fighters without a title. No one has an easy time with the long-haired fighter. Gomi lost to Kenny Florian but knocked out Tyson Griffin. Can he survive Guida?
Marcus "The Irish Hand Grenade" Davis (22-8) clashes with Jeremy Stephens (18-6) in another lightweight fight. Davis is a go-for-broke kind of fighter and is looking to get back in the win column after a tumultuous battle with Nate Diaz last August. Stephens needs a win too. In his last bout he lost to Melvin Guillard.
Borges Looks Back, And Forward With Hope
As the end of another year approaches, there's no need to invoke Charles Dickens to describe what went on in boxing. It was neither the best of times nor the worst of times. It was just too much time spent on The Fight That Never Took Place.
For the second straight year the sport could not deliver The Fight, the only one fans universally wanted and even casual fans craved – the mix between Floyd Mayweather, Jr. vs. Manny Pacquiao. No one has to be singled out for blame for that failure because this time there's plenty to go around on both sides. The larger issue is what does it say about a sport when it cannot deliver its top event?
What would the NFL be without the Super Bowl? Where would major league baseball be without the World Series? Golf without the Masters? College basketball without March Madness?
They would all be less than they could be and so it was with boxing this year. Having said that, the sport was not without its signature moments. It was not bereft of nights that left those of us with an abiding (and often unrequited) love for prize fighting with good reason to hope for the future.
Three times promoter Bob Arum took the sport into massive stadium venues just like the good (very) old days and each time boxing drew a far larger crowd than its many critics expected. Twice those fights involved the sport's leading ambassador, Pacquiao, who brought in crowds of 40,000 to 50,000 fans into Cowboys Stadium against inferior opponents Joshua Clottey and Antonio Margarito. Imagine what he might have done had Mayweather been in the opposite corner?
While both fights were, as expected, lopsided affairs, they showcased the one boxer who has transcended his sport's confining walls to become a cultural icon and world celebrity. Pacquiao alone put boxing (or at least one boxer) on the cover of TIME and into the pages of such varied publications as Esquire, GQ, The Wall Street Journal, the American Airlines in-flight magazine and even Atlantic Monthly.
As history has proven time and again, that is what happens when boxing has a compelling personality to sell it and Pacquiao is that. Mayweather is such a person as well, but for different reasons.
The one night he appeared in a boxing ring, he set the year's pay-per-view standard against Shane Mosley while also leaving a first hint of dark mystery when he was staggered by two stinging right hands in the second round.
Mayweather was momentarily in trouble for the first time in his career but the moment passed quickly and Mosley never had another. By the end he had been made to look old and futile, a faded athlete who'd had his chance and was unable to do anything with it. So it goes in this harsh sport when the sands are running out of the hour glass.
As always there were some surprising upsets, most notably Jason Litzau's domination of an uninterested and out of shape Celestino Caballero and Sergio Martinez's one-punch demolishment of Paul Williams. The latter was not so much an upset as it was a stunning reminder that when someone makes a mistake against a highly skilled opponent in this sport they don't end up embarrassed. They end up unconscious.
SHOWTIME did all it could to further the future of the sport, offering up a continuation of its interminably long but still bold Super Six super middleweight tournament as well as the launching of a short form bantamweight tournament which already gave fans to two stirring and surprising finishes with Joseph Agbeko decisioning Jhonny Perez and Abner Mares upsetting Victor Darchinyan in a battle of contusions.
While the Super Six has had its problems – including several of the original six pulling out – it also lifted the profile of former Olympic gold medalist Andre Ward from nearly unknown to the cusp of universal recognized as the best super middleweight in the world this side of Lucian Bute. If Ward continues winning he'll get to Bute soon enough because that's why SHOWTIME signed a TV deal with the Canadian and America may get its next boxing star if Ward proves to be what I think he is – which is still underrated and underappreciated.
HBO and HBO pay-per-view put on 23 shows, few of them compelling and many of them paying big money to the wrong people while doing little or nothing to grow the sport that has helped make their network rich. But they did have the knockout of the year – Martinez's second round destruction of Williams – and some fights in the lower weight classes that were left you wanting more.
Two new names popped up who are causing the kind of fan reaction that also gives us hope for 2011 – American Brandon Rios and Mexican Saul Alvarez. They are two of the sport's brightest young prospects because each comes to the arena the old-fashioned way – carrying nothing but bad intentions.
Aggression and knockouts still sell boxing faster than anything else and each exhibited plenty of both this year and left fans wanting to see more. Alvarez is already a star in Mexico without having yet won a world title and Rios is the definition of "promise.'' Whether the star will continue to shine and promise will be fulfilled may be answered next year and so we wait anxiously to find out.
Backed by Golden Boy Promotions, there is no reason 2011 shouldn't be Alvarez's year and if it is people will notice and remember him because he has a crowd-pleasing style that is all about what sells most.
That is what boxing needs more of – fresh faces and new stars… so as fans we should root for guys like Alvarez, Ward, Rios and young Brit Amir Khan, who is a star in England but still a question mark with a questionable chin but a fighter's heart here in the U.S.
Those guys and others not yet as well known are the future of boxing, a sport that for too long has been recycling the likes of Mosley (as it will again in May for one last beating against Pacquiao in a fight that's a joke), Bernard Hopkins (who can still fight although it is unclear why he bothers or where it's all headed), Roy Jones and, sadly, even 48-year-old Evander Holyfield, who continues to delude himself but not many other people into believing he will soon unify the heavyweight title again.
If fighters like Ward, Alvarez, Rios, Khan, WBC welterweight champion Andre Berto and middleweight king Sergio Martinez continue their rise they could be the antidote for the art of the retread that Arum and Golden Boy have been forcing fans to buy the past few years at the expense of what boxing needs most – fresh faces.
The heavyweight division, which many believe determines the relevancy of boxing to the larger world, remains a vast desert of disinterest here in the US. The Klitschko brothers, Vitali and Wladimir, hold 75 per cent of the title belts but few peoples' imaginations in the US, although to be fair they are European superstars and don't really need U.S. cable TV money to thrive economically.
Each defended their titles twice this year, Vitali against lame competition (Albert Sosnowski and Shannon Briggs) and Wladimir against better fighters (Sam Peter and Eddie Chambers) but not competitive ones. Sadly, there is no American on the horizon to challenge them, a comment on the division and on our country, where the athletes who used to be Joe Louis or Muhammad Ali now opt for the easier and frankly safer road of the NFL or the NBA. Who can blame them considering all the nonsense a fighter has to go through to just make a living these days?
The one heavyweight match that would be compelling and might lift the sport up for at least a night would be either of the Klitschkos facing lippy WBA champion David Haye. The fast-talking Brit claims to not be ducking them but he's had more maladies befall him after shouting from the rooftops how much he wants to challenge them that you have to wonder if Haye is simply a case of big hat no cattle syndrome.
For the sake of the sport, we should all be lighting candles each night in hopes our prayers will be answered and Haye will finally agree to meet one of them. It may not prove to be much of a fight but at least it will give us something to talk about for a few months.
Whatever Haye and the Klitschkos decide the fighter with the most upside at the moment however seems to be Sergio Martinez. He has matinee idol looks, a big enough punch to put Paul Williams to sleep with one shot and a work ethic second to none. The Argentine fighter had a year for himself, starting with a drubbing of Kelly Pavlik followed by his demolishment of Williams. Those kinds of victories, coupled with his Oscar De La Hoya-like looks, are the type of things that if HBO or SHOWTIME would get behind him could allow Martinez to capture the attention of both fight fans and more casual ones.
In general, Hispanics fighters continued to dominate much of the sport's front pages with Juan Manuel Marquez's two victories in lightweight title fights leading that storyline. His war with Michael Katsidis is a strong candidate for Fight of the Year and his technical skill and calm demeanor make him the uncrowned challenger to Pacquiao. The two have unfinished business that should be settled this year if Arum stops standing in the way.
Two other fighters who gave us moments to remember in 2010 were Juan Manuel Lopez, who knocked out three solid opponents including highly respected Mexican warrior Rafael Marquez, and Giovani Segura, who won four times (that's three years work for Mayweather) in 2010, all by knockout. Along the way, Segura defeated one of the great minimum weight fighters in history, slick Ivan Calderon, to win the belt on Aug. 28.
Lastly, boxing gave us another magical cinematic moment as well with the release of "The Fighter,'' a film based on the life and hard times of junior welterweight scrapper Micky Ward. The film has won rave reviews and many awards and seems likely to have several of its actors nominated for Academy Awards, most notable Christian Bale for his sadly humorous portrayal of Ward's troubled half brother, former fighter Dickie Ecklund.
Boxing has a long history of providing the framework for memorable movies and it did it again with "The Fighter,'' a film that did more for boxing than any promoter did all year.
All in all, it wasn't the best of years for boxing but it was a good year that picked up speed in the final months and, like that great golf shot you finally hit out of the rough on the 18th, left us with reasons to hope for a better year in 2011. If somehow it gives us Mayweather-Pacquiao, the emergence of Alvarez and Rios, the ascension of Martinez and Haye vs. the best available Klitschko in addition to the kind of solid performances that always come along, it could be a year to remember.