The Last Great Heavyweight Rivalry, Part II: From Kingston To Caracas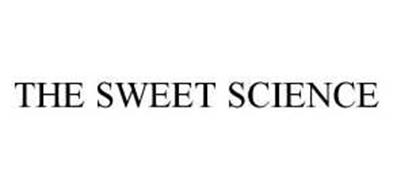 (Editor's Note: Last month TSS columnist George Kimball was invited to participate, along with two-time heavyweight champion George Foreman and Dr. Robert Rodriguez , in a Boxing Symposium at the University of Kansas. Entitled "The Last Great Heavyweight Rivalry," Kimball's presentation at the KU event anecdotally compared the 1970s heavyweight nexus of Muhammad Ali, Joe Frazier, George Foreman, and Ken Norton with that of the middleweight rivalry celebrated in his acclaimed book FOUR KINGS: Leonard, Hagler, Hearns, Duran and the Last Great Era of Boxing. That lecture formed the basis for the special TSS series which continues with this installment.)
As would become a regular occurrence over the course of their rivalry, both Ali and Frazier wound up in the hospital after the Fight of the Century. X-rays on Ali's jaw were negative, and by the next day he was entertaining reporters who visited his suite at the New Yorker hotel. Frazier's stay was even longer. The newly-confirmed undisputed champion was passing blood for several days.
After taking four months off, Ali fought three more times in 1971, and five the following year. Frazier took longer to recuperate. He didn't lace on the gloves again in '71, and in '72 fought just twice. The opponents in both cases were plodding white journeymen, neither of whom lasted five rounds.
Frazier's first post-Ali defense, against Terry Daniels, took place at New Orleans' Rivergate Auditorium on January 15, 1972. Super Bowl VI (Dallas 24, Miami 3) would be played at Tulane Stadium less than 24 hours later, guaranteeing that a substantial ringside presence of national media in town for the game would witness New Orleans' first heavyweight championship fight since Corbett-Sullivan in 1892.
What they witnessed instead was terrible mismatch. Before the first round was over a Frazier left hook had sent Daniels plowing, face-first into the canvas, and there would be three more knockdowns before the Louisiana referee, Herman Dutrieux, stopped it at 1:47 of the fourth. In the eyes of most, including, apparently, Joe Frazier, that was at least two knockdowns more than should have been necessary.
As the groggy Daniels tried to haul himself up from one of them, in fact, it appeared to me that Frazier had, if only for an instant, looked imploringly toward Dutrieux as if begging him to stop the fight, but when the referee ignored his apparent plea for mercy, Smokin' Joe recognized that the burden of ending the torture would fall solely on him and reluctantly retumed to that task.
By the time Dutrieux finally did stop it, Daniels had been effectively destroyed as a fighter: His record was 28-4-1 when he met Frazier, 7-26 thereafter.
On my way out of the arena that night I found myself walking in near-lockstep with George Foreman, and mentioned what I thought I'd seen in Joe Frazier's eyes for that instant in the third round. Foreman stopped walking and arched his eyebrows as he looked at me in surprise.
"You saw that too?" he asked.
I was young and comparatively new to the boxing game at this level, so I didn't realize that I had just been a participant in what, in 1972, represented one of George Foreman's longer conversations.
A coda to the Frazier-Daniels fight, incidentally, is that its aftermath produced the first appearance of a characterization that would lead to a lifetime of bitterness in Joe's relationship with Muhammad Ali. And on this occasion it was Frazier himself who introduced the 'G' word.
At the post-fight press conference Daniels, who had gone the distance with Floyd Patterson and beaten the highly-regarded Manuel Ramos the previous year, recalled having thrown punches at Frazier that "would have kept a normal guy off me."
"What am I?" bristled Frazier. "A gorilla?"
"I would rather," replied Daniels, "have fought a gorilla."
* * *
The term 'poster boy' has become hopelessly hackneyed today, but when he returned from the 1968 Mexico City Olympics, George Foreman literally became a poster boy — for the Job Corps. A Great Society program headed up by Kennedy in-law Sargent Shriver, the Job Corps' mission was to turn the nation's wayward youth into productive citizens.
Few youths in America had been more wayward than Foreman, a one-time street mugger from Houston's Fifth Ward who now appeared to have been thoroughly rehabilitated by the experience. At the Mexico City Games, he had celebrated his Olympic title by prancing around the ring waving a miniature American flag — in stark contrast to the gloved-fisted Black Power salutes of Tommie Smith and John Carlos that endure as a symbol of that Olympiad.
In addition to rechanneling his baser instincts, Foreman had learned to box in the Job Corps, and his face stared back from Job Corps recruiting posters adorning every street corner in urban America. The message seemed to be that if George Foreman could be deterred from a life of crime, anybody could be.
The truth probably lay somewhere in between. Foreman might have been rootless, but his future in the field of petty crime wasn't particularly promising, either, simply because he wasn't very good at it. He and his friends stole things, but rarely at a profit, because they had no idea where to sell them; as a purse-snatcher he proved an even more abysmal failure. At no point had he been a candidate for the Juvenile Delinquents' Hall of Fame.
But at 6'4″ and 220 pounds (then) he was bigger than any heavyweight champion since Primo Carnera, and he could punch like a mule. He had turned professional in 1969, and at the dawn of 1973 had knocked out all but four of his 36 victims to date.
Despite these prodigious accomplishments, the widespread feeling was that Foreman was still a year or two away from being ready for the likes of Joe Frazier. When the two were matched at the National Stadium in Kingston, Jamaica on January 22, 1973, Foreman was a significant betting underdog.
Ironically, Frazier and Foreman shared another thing in common: the most difficult opponent for each had been an Argentinean. Bonavena had floored Frazier twice in losing a controversial split decision in 1966, and extended him the 15-round distance in their 1968 rematch, while Gregorio Peralta, a middle-aged, undersized light heavyweight, had twice gone ten rounds with Foreman.
The local on-site promoter was Lucian Chin, a Jamaican of Chinese extraction who was the island nation's most prominent legal bookmaker. A dapper bon vivant, Chin represented Jamaica in international bridge competitions, and later would stake out another field of expertise on the professional poker circuit.
The allure of two undefeated contestants, the appeal of a warm-weather escape in January, and the exotic mystique of Kingston at the dawn of the Bob Marley era combined to make Jamaica a site unlike any that had ever previously hosted a heavyweight title fight.
Although this was the second time the heavyweight championship had been contested in the Caribbean, it seems doubtful that members of the fight mob stepping off the boat for the 1915 Willard-Johnson bout in Havana were welcomed with the ceremonial, hand-rolled ganja cigars that were handed out in Kingston.
One visiting boxing dignitary answered a knock on his hotel room door and was presented with a medium-sized paper sack literally brimming with local loco weed. Upon sampling it, he was reduced to a state of near catatonia that he swore off it for the rest of the week. On the night of the fight, he brought along to the arena and gave it to a journalist friend, saying "I can't handle this stuff. You can have it."
Now flash forward a few hours. In what was not only an upset, but one of the most action-packed performances by a heavyweight challenger in at least half a century, Frazier was making like a yo-yo as Foreman knocked him down six times in less than six minutes, while Howard Cosell shouted "Down Goes Frazier! Down goes Frazier!"
In the midst of this chaos the boxing dignitary stole a glance at the working press section across the ring, where several snoring sportswriters were using their typewriters as pillows. Three or four more were marginally conscious; wide-eyed and wearing silly grins, the words "Oh, wow, man" and "Far out" periodically escaped their lips.
So if you're wondering why so few great fight stories were filed from Kingston, there's your answer. Half the guys who covered the first Foreman-Frazier fight still don't remember it.
Foreman's emotions ran the gamut that night. After the first knockdown — and indeed, throughout the first round — he kept reminding himself that this was Joe Frazier, whose previous experiences with having been knocked down suggested that it only made him meaner.
By the third knockdown, which came just before the bell ended the first, Foreman's confidence had returned. Not only had putting Frazier on the floor not been a fluke, he could do it pretty much any time he wanted to. As a result, he spent most of the next two minutes and 28 seconds knocking Frazier down three more times and quizzically glaring at Arthur Mercante with the same expression he and I had seen on Frazier's face a year earlier in New Orleans.
"It was a pity they let it go on for so long," he would say later.
A viewing of the tape from that night reveals two shifts in allegiance in the brief time it took the fight to play out. Cosell spent the first minute of the telecast describing Frazier's vaunted left hook and what the champion was likely to do to Foreman as the evening wore on, but not only had he deftly switched to the Foreman bandwagon by the time of the first knockdown, in his post-fight interview with Foreman he did his best to make himself sound like the architect of the challenger's victory.
The other turncoat was even more brazen. An aspiring promoter and recently-released ex-con named Don King had accompanied Frazier on his flight to Jamaica, attached himself to the champion in the days before the fight, and even walked him into the ring. Six minutes later King was a conspicuous figure as he jumped up and down, celebrating with Foreman in the new champion's corner, and departed the ring as a member of the Foreman entourage.
* * *
In a recent conversation with former Kronk assistant trainer Prentiss Byrd, I noted that for all their talents, it seemed unlikely that Sugar Ray Leonard, Marvelous Marvin Hagler, or Roberto Duran could have achieved the same heights in another sport that they did in boxing, in the case of Thomas Hearns it didn't seem a stretch at all. Hearns was such a gifted athlete that had he applied the same diligence he did to boxing, it wasn't hard at all to imagine him playing professional baseball or basketball or even football.
With all due respect to Ali, Frazier, and Foreman, it's hard to envision any of them dunking on Kareem or hitting the curve ball with anything approaching the efficiency with which they hit opponents, but there was one such specimen within this heavyweight group.
As a schoolboy in Jacksonville, Illinois, Ken Norton once entered eight events at a track meet. He won five of them and finished second in the other three — a feat which will most assuredly never be duplicated, at least in Illinois, because the state interscholastic governing body responded with what is still called "the Norton Rule," limiting competitors to four events in any one meet.
He was an all-star in basketball and a football player of such accomplishment that as a high school senior he was recruited by 85 colleges — including the University of Kansas. When it comes to football, today's fans might be more familiar with Ken Norton Jr., an All-Pro linebacker who won Super Bowl rings with the Cowboys and 49ers, but there are old-timers who saw them both who claim that his father was even better.
Norton wound up accepting a scholarship to Division II Northeast Missouri State, but by his sophomore year, finding life on the Kirksville campus tedious, he left school and joined the Marines. Although he had never so much as laced on a pair of gloves, he signed up for the boxing program at Camp Lejeune and soon proved to be as naturally equipped for his new sport as he had been for his former ones.
Between 1963 and 1967 he won three Marine Corps championships, amassed an amateur record of 24-2, and had qualified to represent the US in the '67 Pan-Am Games before American amateur officials intervened to leave him off the team on the grounds that his style was unsuited to international amateur competition — which it probably was.
Discharged at Camp Pendelton, he elected to remain in San Diego, where his sponsors hooked him up with one of the game's acclaimed trainers, Eddie Futch. When Futch later joined Yank Durham in Joe Frazier's corner this, in turn, let to several stints as a Frazier sparring partner, where Norton picked up invaluable experience that helped offset his belated entry into the sport. Although Frazier and Norton never fought in anger, they probably boxed more rounds against one another than any other pairing in this quartet.
Fighting almost exclusively in California, Norton had accumulated a 29-1 record by March of 1973, when he was matched against Muhammad Ali at the San Diego Sports Arena in a Saturday afternoon fight carried on ABC's 'Wide World of Sports.' Although the NABF title was at stake, Howard Cosell described the bout as "the worst mismatch in boxing history."
There seems little question that Ali underestimated Norton and was lackadaisical in his preparation for the bout, but it didn't take Norton long to remind him he was in a fight. The ex-Marine had broken Ali's jaw before the second round was over, and at the end of 12 Norton had prevailed on a split decision. Referee Frank Rustich scored it 7-4 for Norton, while the two judges (Hal Rickard, 5-4 Norton) and Fred Hayes (6-5, Ali) split their verdicts.
The doctor who operated on Ali's jaw after the Norton fight found it unfathomable that he could have fought for ten rounds with the injury. Ferdie Pacheco later told Ali's biographer Thomas Hauser that the break was so complete that he could feel the separation with his fingertips. Pacheco, in fact, would later express regret for not having intervened at the time of the injury.
"When the bell rang, I was no longer a doctor, I was a second," said Pacheco. "As a doctor, I should have said 'Stop the fight!'"
For future Nat Fleischer Award winner Tom Cushman (who would later become sports editor of the San Diego Tribune), in San Diego to cover the bout for the Philadelphia Daily News, the best moment came afterward, when Cosell had to interview the winner on-camera. (The loser, in this instance, could not speak.) Cosell began by apologizing for having labeled the matchup "a disgrace."
"Kenny," said the broadcaster, "you made me look silly."
"That's all right, Howard," Norton replied. "You always look silly."
Ali had won ten fights in a row since the Frazier fight, and the loss to the unknown Norton led most evening newscasts. Frazier's manager/trainer Yancey Durham, who had traveled to San Diego hoping to conclude negotiations for a lucrative Ali rematch, had fretted that Ali might be underestimating Norton.
"He could cost us all a lot of money," he told Cushman.
In fact, Durham would die that August, and never did see Ali-Frazier II and III.
For a man trying to battle his way back into contention after the Frazier loss, the defeat by Norton was a giant step backward, but for Norton's career it represented a quantum leap.
"I took a nobody and created a monster," said Ali. "I put [Norton] on The Dating Game."
The economic imperative for both Ali and Norton was a rematch, as soon as one could be safely arranged. Because Ali needed time to recuperate from his injury, it was September of '73 when the pair resumed hostilities, this time at the Forum in L.A.
Ali obviously didn't sell Norton short going into this one, and while were no broken jaws, the second fight was every bit as close as the first had been, and Ali needed to win the last round to get the decision. Once again, two judges disagreed on the winner — Hal Rickard had it 5-4 Ali, George Laika 6-5 Norton — but this time the referee (Dick Young) had Ali the winner, by a 7-5 margin.
"Ken Norton is the best man I've ever fought," Ali told Cushman afterward. "He's better than Joe Frazier, Jerry Quarry, Sonny Liston — all of them."
There can be little question but that he was Ali's most difficult opponent, in any case. Ali's trilogy with Frazier might be better remembered, but his fights against Norton resulted in two split decisions followed by a unanimous one that may have been the closest of the three. In their back-to-back 1973 fights they had boxed 24 rounds against one another, and on the aggregate scorecards of six scoring officials had given Ali and Norton 33 rounds apiece, with six more even.
Although it is considered but a historical footnote in the spectrum of this rivalry, the second Ali-Frazier fight, on January 29, 1974, was witnessed by more spectators than had seen the first. The announced attendance of 20,748 remains to this day the largest for a boxing event in Madison Square Garden history.
Only the NABF title was at stake in the 12-rounder, but both men had a lot on the line. Still licking his residual wounds from the Foreman humiliation a year earlier, Frazier was trying to climb back into the heavyweight picture. Ali not only sought to avenge his loss to Frazier three years earlier, but to establish the credibility that might force a challenge to Foreman — a fight few thought he could win, but one that might be worth millions.
The two met at an ABC studio for a "Wide World of Sports" segment designed to hype the rematch with a review of their first fight. That day it became clear that the bad blood between the two transcended anything that had happened in the boxing ring. This was personal, and it was a feud that would endure for the rest of their lives.
They knew how to push one another's buttons. Frazier tried to needle Ali, noting that he'd sent him to the hospital after their first fight.
"I was in the hospital for ten minutes. You were in the hospital for three weeks," shot back Ali, who then described Smokin' Joe as "ignorant." When this brought Frazier out of his chair, Ali seized him by the neck and forced him to sit down again. The next thing anybody knew the two were rolling around on the floor.
Although both men were fined by the New York commission, it had made for pretty good theatre. And while it had erupted spontaneously, many assumed the brawl to have been staged. In this respect it became the antecedent of every silly press conference melee that has occurred since. And, as it turned out, those who were in the studio that day probably saw a better fight than the one in the ring later.
Even at 32, Ali, who had fought 13 times (to Frazier's four) since their 1971 meeting, was in better fighting trim than he had been three years earlier when he was still shaking off the effects of four years away from the sport. In the second round he nailed Frazier with a right that buckled his knees. Frazier looked like a man trying to learn the boogaloo as he tried to remain upright while his legs jerked spasmodically beneath him. He never did hit the canvas, but Ali moved in and drove him to the ropes, ready to administer the coup de grace.
At that instant, referee Tony Perez mistakenly thought he had heard a bell and separated the fighters. By the time the mistake was rectified only seconds remained in the round, and Frazier survived it.
The bout turned into a boxing match over the final ten rounds. Having established a big early lead, Ali was content to jab from a distance, smothering Frazier with clinches whenever Joe tried to burrow his way in to hooking range. Neither was even close to going down again, and while by the end Frazier had become the more effective of the two, he could only make it closer on the scorecards. Perez scored it 6-5-1, Tony Castellano 7-4-1, and Jack Gordon 8-4 as Ali coasted to a unanimous decision.
After winning the title from Frazier, Foreman had defended it In Tokyo against Joe (King) Roman, who he knocked out in two minutes. By now considered as fearsome a puncher as had ever worn the heavyweight belt, Foreman had knocked out 37 of 39 opponents, a stunning 94.9 percentage, but he was still perceived as "difficult" by the media.
By his own description Foreman had become "the stereotypical heavyweight champ — surly and angry."
Unsure of exactly how a heavyweight champion was supposed to act, Foreman was no more suited to Ali's Gorgeous George act than for Frazier's earnest, blue-collar meatpacker approach. So he had modeled himself on the only other of his predecessors with whom he had a first-hand relationship: Sonny Liston.
And "to say that Sonny Liston was a man of few words is to say that the sun is warm," Foreman would later recall. "Mostly, he just glared."
The intelligence and sensitivity that would not be revealed to the world until his 1986 comeback rarely intruded on accounts of Foreman's first boxing incarnation. It might be a surprising revelation to sportswriters who recall the glowering, menacing figure that was George Foreman in 1974, but even then the novelist Leonard Gardner, in Caracas that spring to cover Foreman's fight against Ken Norton, was able to cut through the veneer to separate the public image from the man.
Gardner's 1974 Esquire piece opened with a description of one of the many press conferences Foreman and Norton were obliged to endure in the run-up to the first heavyweight championship fight ever contested in South America, and while the novelist could empathize with the plight of the newsmen obliged to create daily dispatches even when nothing much actually seemed to be happening, Gardner was even more sympathetic to the boxer besieged by all these silly questions.
He described an interlude during one of these media cluster-plucks when a particularly dumb interrogatory was met by a sony silence.
"Foreman did not answer," Gardner described the scene. "The man kept holding out his microphone. Close to twenty reporters were crowded into the cubicle and all looked expectantly at Foreman, whose mouth and eyes remained closed. The silence became unsettling, then bewildering and a little demeaning. It went on for what seemed a minute. Had he fallen asleep? At last someone spoke.
"Why wouldn't you answer that question?"
"Oh, that was a question? I thought it was a statement."
There was some uneasy laughter at this, and the questions that followed became progressively more halting and desultory.
Although Gardner was in the midst of posse of newsmen, he seemed in his account to be taking great pains to make it clear that he was not one of them. The press was headquartered at the Caracas Hilton, as, ostensibly, was Foreman, although the champion had several days earlier slipped off and quietly relocated to a small, less bustling hostelry called the Avila. Gardner, accompanied by press agent Bill Caplan, went to visit him there.
While initially resistant, Foreman's defenses eventually came down as the two conversed beside the swimming pool:
He spoke slowly and carefully, without gestures and with little change in pitch, his voice low and restrained and softened by a black Texas accent. He had grown up in Houston, one of seven children supported by his mother, who had been a cook and a barber and a strong influence on him, and as he talked about her now it was evident there were still close ties between them. When he was fourteen she had suffered an emotional collapse and been hospitalized, and in the time she was away Foreman had dabbled in drunkenness, truancy, vandalism, strong-arm robbery and purse-snatching. But depressions had come with the hangovers, he quit the robberies for fear his violent partner was going to hurt someone, and as a purse-snatcher he was a total failure; undone by his victims' cries for God's assistance, he was compelled to run back and return all the purses.
Much has been made of Foreman's ability to re-cast his image in concordance with his religious conversion and subsequent comeback, but in looking back at Gardner's rendition of that soul-baring conversation 36 years later, one can't help but wonder how much of it was a matter of Big George reinventing himself in his second incarnation, and how much the result of people just not asking the right questions during his first.
Norton's two strong performances against Ali had earned him the challenger's role against Foreman. I was in spring training with the Red Sox, and Orlando Cepeda and I had made plans to drive to a dog track in Sanford that night to watch the closed-circuit telecast. Cepeda was a big boxing fan; as a boy he had grown up in Ponce with Jose Torres, and as a man he had named one of his children after Ali.
On the morning of March 26, 1974, Red Sox manager Darrell Johnson announced the outright releases of Cepeda and another future Hall of Famer, shortstop Luis Aparicio, resulting in a virtual day of mourning in Winter Haven, particularly among the club's younger Latino players, who had come to regard Cepeda as a father figure.
In the midst of that day's doom and gloom, I finally dragged my way over to Cha-Cha's room to see if he still wanted to go watch the fight. It would have been completely understandable, under the circumstances, if he hadn't.
"Of course we're going to the fight," he said.
So that night Cepeda and yet another future Hall of Famer, his old Giants' teammate Juan Marichal, and I piled into my rental car and drove over to watch the Foreman-Norton telecast from Caracas. The venue was set up in the manner of a drive-in theatre. There was a large screen in the infield, with loudspeakers to hang from the inside of your car window. We'd prepared ourselves to settle in for a long evening, and I had a case of beer iced down when the bell rang. There were something like 21 bottles left when it was over. Norton might have gone the distance twice with Ali, but against Foreman he didn't last much longer than Frazier had. Foreman walked right through Norton's crab-like defense and knocked him down three times in five minutes.
If Foreman fought like a man consumed by anger, he was. Having become heavyweight champion had not brought the respect he felt was his due, and in his own mind he was so determined to annihilate his opponent that he literally wanted to kill Norton. That rage had diminished with the intervention of referee Jimmy Rondeau two minutes into the second. In Jamaica Foreman had pleaded with Mercante to rescue Frazier, but in Venezuela he was furious because the referee had rescued Norton.
No longer able to vent his rage on Norton, Big George looked around for the next available target. He walked across the ring, leaned across the ropes above the press section, and pointed to Muhammad Ali at the television table.
"I'm going to kill you," he promised, sounding as if he meant it.
In Caracas, the local promoters had been somewhat displeased when Don King and his business partner Hank Schwartz rolled into town two days before the fight to announce that they had contracts with both men, guaranteeing Foreman and Ali $5 million apiece, and while it had been contingent on Foreman defeating Norton, the contract called for the two to meet in the Republic of Zaire, formerly known as the Belgian Congo, that September.
Judah To Fight Mbuza March 5 In NJ
Totowa, NJ – Kathy Duva, Main Events CEO, announced their promotional firm won the purse bid held at IBF headquarters in East Orange, NJ, Thursday. The bid was for the right to hold the IBF's junior welterweight title fight between Zab Judah of Brooklyn, NY and Las Vegas, and South Africa's Kaizer Mabuza.
IBF Championships Chairman, Lindsay Tucker explained, "It is a 50-50 split of the earnings between the two fighters. Kaizer is ranked No. 1 by the IBF, and Judah is No. 2. Where the fight will be held is up to the winning bidder."
Judah (39-6, 26 KOs) is promoted by Main Events and his own firm Super Judah Promotions, and Branco Milenkovic, of South Africa, promotes Mabuza (23-6-3, 14 KOs).
Kathy Duva confirmed the fight will take place at Prudential Center in Newark, NJ, late February or early March this year as part of Main Events' Brick City Boxing Series. (Saturday Update: the fight is March 5th, in NJ at the Pru Center. The bout will be part of a PPV card.)
"We are very happy that Zab has the opportunity to fight for the IBF Junior Welterweight title right here in New Jersey. Winning this fight will put Zab right in the mix with the winner of Bradley-Alexander and Amir Khan." Duva elaborated, " Zab will work very hard to win this fight so that he will be one step closer to his ultimate goal of unifying all of the Junior Welterweight titles by the end of 2011!"
UFC 125 Preview: Frankie Edgar Vs. Gray Maynard

Few predicted Frankie Edgar would grab the UFC lightweight championship last year but he did. Most felt he would eventually win it but Edgar not only took the title, he beat one of the best mixed martial artists in history to do it.
Edgar (13-1) has emerged from the milieu of nondescript MMA fighters to become one of the more brilliant performers for Ultimate Fighting Championship. Next comes a rematch with Gray "The Bully" Maynard (11-0) tomorrow at the MGM Grand Casino in Las Vegas. UFC 125 will be televised on pay-per-view.
All it took was not one, but two victories over BJ Penn.
If you're not familiar with Penn, he's one of the most versatile fighters in MMA history and had been nearly unbeatable in the 155-pound lightweight division. That is until he clashed with Edgar. Until he met New Jersey's Edgar, the Hawaiian fighter chopped down lightweight opponents with ease. It was only the heavier welterweights he had problems against. Namely: Canada's Georges St. Pierre.
Edgar showed poise, speed and grit in defeating Penn in back-to-back fights. The world took notice.
"You know, if I keep winning fights, the respect will come eventually," said Edgar during a conference call.
Now Edgar will find out if he can avenge the only loss on his record.
"I just think I grew as a fighter. You know, mentally, you know, physically I, you know, possess differently skills, increased – you know, I think I boxed and got better, my Jiu-Jitsu got better and, you know, just have much more experience now," Edgar says.
Maynard seeks to find out if Edgar has added any more fighting tools to his repertoire. Back in April 2008, the artillery shelled out was not enough to beat the Las Vegas fighter.
"It's a perfect time. He had the chance and, you know, he took it and the time is now for me and I'm prepared," said Maynard (11-0). "Any time you're going up against the top in the world, you evolve and change and so I'm prepared for a new fight, so it will be good. I'm pumped for it."
Though Maynard's record indicates he is unbeaten that's not entirely true. He did suffer a defeat to Nate Diaz during The Ultimate Fighter series and subsequently avenged that loss last January.
The UFC lightweight title is in Maynard's bull's eye.
"Looking to take the belt for sure," said Maynard. "We'll see on January 1."
Edgar versus Maynard should be a good one.

Other bouts:
Nate Diaz (13-5) faces Dong Hyun Kim (13-0-1) in another welterweight tussle. Diaz is the only fighter with a win over Maynard. Anyone watching TUF remembers Maynard tapping out from a Diaz guillotine choke. The Modesto fighter has a tough fight against South Korea's Kim.
Chris Leben (21-6) fights Brian Stann (9-3) in a middleweight fight. Leben is a veteran of MMA and if an opponent is not ready for a rough and tumble fight, well, that fighter is not going to win. Stann dropped down from light heavyweight and we'll see if the cut in weight benefits the Marine.
Brandon Vera (11-5) meets Thiago Silva (14-2) in a light heavyweight match up. Vera is trying to rally back to the promising fighter he was tabbed several years back. Silva is a very tough customer and eager to crash the elite. A victory by either fighter could mean a ticket to the big time.
Clay Guida (27-8) versus Takanori Gomi (32-6) in a lightweight bout. Guida has become one of the most feared fighters without a title. No one has an easy time with the long-haired fighter. Gomi lost to Kenny Florian but knocked out Tyson Griffin. Can he survive Guida?
Marcus "The Irish Hand Grenade" Davis (22-8) clashes with Jeremy Stephens (18-6) in another lightweight fight. Davis is a go-for-broke kind of fighter and is looking to get back in the win column after a tumultuous battle with Nate Diaz last August. Stephens needs a win too. In his last bout he lost to Melvin Guillard.
Borges Looks Back, And Forward With Hope
As the end of another year approaches, there's no need to invoke Charles Dickens to describe what went on in boxing. It was neither the best of times nor the worst of times. It was just too much time spent on The Fight That Never Took Place.
For the second straight year the sport could not deliver The Fight, the only one fans universally wanted and even casual fans craved – the mix between Floyd Mayweather, Jr. vs. Manny Pacquiao. No one has to be singled out for blame for that failure because this time there's plenty to go around on both sides. The larger issue is what does it say about a sport when it cannot deliver its top event?
What would the NFL be without the Super Bowl? Where would major league baseball be without the World Series? Golf without the Masters? College basketball without March Madness?
They would all be less than they could be and so it was with boxing this year. Having said that, the sport was not without its signature moments. It was not bereft of nights that left those of us with an abiding (and often unrequited) love for prize fighting with good reason to hope for the future.
Three times promoter Bob Arum took the sport into massive stadium venues just like the good (very) old days and each time boxing drew a far larger crowd than its many critics expected. Twice those fights involved the sport's leading ambassador, Pacquiao, who brought in crowds of 40,000 to 50,000 fans into Cowboys Stadium against inferior opponents Joshua Clottey and Antonio Margarito. Imagine what he might have done had Mayweather been in the opposite corner?
While both fights were, as expected, lopsided affairs, they showcased the one boxer who has transcended his sport's confining walls to become a cultural icon and world celebrity. Pacquiao alone put boxing (or at least one boxer) on the cover of TIME and into the pages of such varied publications as Esquire, GQ, The Wall Street Journal, the American Airlines in-flight magazine and even Atlantic Monthly.
As history has proven time and again, that is what happens when boxing has a compelling personality to sell it and Pacquiao is that. Mayweather is such a person as well, but for different reasons.
The one night he appeared in a boxing ring, he set the year's pay-per-view standard against Shane Mosley while also leaving a first hint of dark mystery when he was staggered by two stinging right hands in the second round.
Mayweather was momentarily in trouble for the first time in his career but the moment passed quickly and Mosley never had another. By the end he had been made to look old and futile, a faded athlete who'd had his chance and was unable to do anything with it. So it goes in this harsh sport when the sands are running out of the hour glass.
As always there were some surprising upsets, most notably Jason Litzau's domination of an uninterested and out of shape Celestino Caballero and Sergio Martinez's one-punch demolishment of Paul Williams. The latter was not so much an upset as it was a stunning reminder that when someone makes a mistake against a highly skilled opponent in this sport they don't end up embarrassed. They end up unconscious.
SHOWTIME did all it could to further the future of the sport, offering up a continuation of its interminably long but still bold Super Six super middleweight tournament as well as the launching of a short form bantamweight tournament which already gave fans to two stirring and surprising finishes with Joseph Agbeko decisioning Jhonny Perez and Abner Mares upsetting Victor Darchinyan in a battle of contusions.
While the Super Six has had its problems – including several of the original six pulling out – it also lifted the profile of former Olympic gold medalist Andre Ward from nearly unknown to the cusp of universal recognized as the best super middleweight in the world this side of Lucian Bute. If Ward continues winning he'll get to Bute soon enough because that's why SHOWTIME signed a TV deal with the Canadian and America may get its next boxing star if Ward proves to be what I think he is – which is still underrated and underappreciated.
HBO and HBO pay-per-view put on 23 shows, few of them compelling and many of them paying big money to the wrong people while doing little or nothing to grow the sport that has helped make their network rich. But they did have the knockout of the year – Martinez's second round destruction of Williams – and some fights in the lower weight classes that were left you wanting more.
Two new names popped up who are causing the kind of fan reaction that also gives us hope for 2011 – American Brandon Rios and Mexican Saul Alvarez. They are two of the sport's brightest young prospects because each comes to the arena the old-fashioned way – carrying nothing but bad intentions.
Aggression and knockouts still sell boxing faster than anything else and each exhibited plenty of both this year and left fans wanting to see more. Alvarez is already a star in Mexico without having yet won a world title and Rios is the definition of "promise.'' Whether the star will continue to shine and promise will be fulfilled may be answered next year and so we wait anxiously to find out.
Backed by Golden Boy Promotions, there is no reason 2011 shouldn't be Alvarez's year and if it is people will notice and remember him because he has a crowd-pleasing style that is all about what sells most.
That is what boxing needs more of – fresh faces and new stars… so as fans we should root for guys like Alvarez, Ward, Rios and young Brit Amir Khan, who is a star in England but still a question mark with a questionable chin but a fighter's heart here in the U.S.
Those guys and others not yet as well known are the future of boxing, a sport that for too long has been recycling the likes of Mosley (as it will again in May for one last beating against Pacquiao in a fight that's a joke), Bernard Hopkins (who can still fight although it is unclear why he bothers or where it's all headed), Roy Jones and, sadly, even 48-year-old Evander Holyfield, who continues to delude himself but not many other people into believing he will soon unify the heavyweight title again.
If fighters like Ward, Alvarez, Rios, Khan, WBC welterweight champion Andre Berto and middleweight king Sergio Martinez continue their rise they could be the antidote for the art of the retread that Arum and Golden Boy have been forcing fans to buy the past few years at the expense of what boxing needs most – fresh faces.
The heavyweight division, which many believe determines the relevancy of boxing to the larger world, remains a vast desert of disinterest here in the US. The Klitschko brothers, Vitali and Wladimir, hold 75 per cent of the title belts but few peoples' imaginations in the US, although to be fair they are European superstars and don't really need U.S. cable TV money to thrive economically.
Each defended their titles twice this year, Vitali against lame competition (Albert Sosnowski and Shannon Briggs) and Wladimir against better fighters (Sam Peter and Eddie Chambers) but not competitive ones. Sadly, there is no American on the horizon to challenge them, a comment on the division and on our country, where the athletes who used to be Joe Louis or Muhammad Ali now opt for the easier and frankly safer road of the NFL or the NBA. Who can blame them considering all the nonsense a fighter has to go through to just make a living these days?
The one heavyweight match that would be compelling and might lift the sport up for at least a night would be either of the Klitschkos facing lippy WBA champion David Haye. The fast-talking Brit claims to not be ducking them but he's had more maladies befall him after shouting from the rooftops how much he wants to challenge them that you have to wonder if Haye is simply a case of big hat no cattle syndrome.
For the sake of the sport, we should all be lighting candles each night in hopes our prayers will be answered and Haye will finally agree to meet one of them. It may not prove to be much of a fight but at least it will give us something to talk about for a few months.
Whatever Haye and the Klitschkos decide the fighter with the most upside at the moment however seems to be Sergio Martinez. He has matinee idol looks, a big enough punch to put Paul Williams to sleep with one shot and a work ethic second to none. The Argentine fighter had a year for himself, starting with a drubbing of Kelly Pavlik followed by his demolishment of Williams. Those kinds of victories, coupled with his Oscar De La Hoya-like looks, are the type of things that if HBO or SHOWTIME would get behind him could allow Martinez to capture the attention of both fight fans and more casual ones.
In general, Hispanics fighters continued to dominate much of the sport's front pages with Juan Manuel Marquez's two victories in lightweight title fights leading that storyline. His war with Michael Katsidis is a strong candidate for Fight of the Year and his technical skill and calm demeanor make him the uncrowned challenger to Pacquiao. The two have unfinished business that should be settled this year if Arum stops standing in the way.
Two other fighters who gave us moments to remember in 2010 were Juan Manuel Lopez, who knocked out three solid opponents including highly respected Mexican warrior Rafael Marquez, and Giovani Segura, who won four times (that's three years work for Mayweather) in 2010, all by knockout. Along the way, Segura defeated one of the great minimum weight fighters in history, slick Ivan Calderon, to win the belt on Aug. 28.
Lastly, boxing gave us another magical cinematic moment as well with the release of "The Fighter,'' a film based on the life and hard times of junior welterweight scrapper Micky Ward. The film has won rave reviews and many awards and seems likely to have several of its actors nominated for Academy Awards, most notable Christian Bale for his sadly humorous portrayal of Ward's troubled half brother, former fighter Dickie Ecklund.
Boxing has a long history of providing the framework for memorable movies and it did it again with "The Fighter,'' a film that did more for boxing than any promoter did all year.
All in all, it wasn't the best of years for boxing but it was a good year that picked up speed in the final months and, like that great golf shot you finally hit out of the rough on the 18th, left us with reasons to hope for a better year in 2011. If somehow it gives us Mayweather-Pacquiao, the emergence of Alvarez and Rios, the ascension of Martinez and Haye vs. the best available Klitschko in addition to the kind of solid performances that always come along, it could be a year to remember.