Rivera Wins Lopsided Decision and Title in Worcester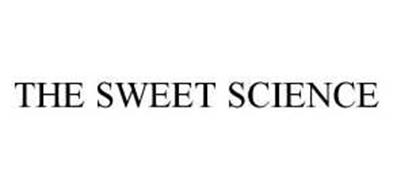 WORCESTER, Mass. – A onetime Tijuana street urchin, Alejandro (Terra) Garcia's Nom de Ring translates into English as "dirt," and Terra got a few unanticipated mouthfuls of that very substance Saturday night when he made five inelegant trips to the musty canvas at the DCU Center in losing his WBA 154-pound title to Worcester's Jose Antonio Rivera.
On the other hand, Terra had it in him to pay his successor the highest possible compliment.
"I have to give him a lot of credit," said Garcia. "He fought like a Mexican."
The 33-year-old Rivera scored a lopsided unanimous decision in the main event of Don King's six-bout card, before a raucous but two-thirds empty house in the new champion's hometown.
Rivera, who had lost his WBA welterweight title to Luis Collazo in the same building (but before nearly twice as many people) 13 months earlier, isn't supposed to be a puncher, but he shocked Garcia from the get-go with two first round knockdowns.
The first came a minute into the fight, when Terra walked straight into a Rivera jab and went down in his tracks. ("I knew a jab wasn't going to hurt him and I knew it was a flash knockdown, but I also knew it was going to help on the scorecards," said Rivera.)
The second came late in the round when the combatants threw simultaneous rights and Rivera's got there first. Garcia followed through with his punch and then went down in a delayed reaction.
Garcia scored his only knockdown of the evening in the fourth. Following a brief clinch, the boxers were trying to get out of each others' way (as was referee Dick Flaherty, who was a bit too close to the action for comfort as well) when Terra nailed Rivera with a right off the side of his head and sent him down.
Although Garcia appeared to have climbed out of a big hole with the knockdown, Rivera was able to reassert himself over the middle rounds, and utterly dominated the last third of the fight, scoring knockdowns in three of the last four rounds.
In the ninth Rivera caught Garcia with a left-right combination that dropped him in his tracks. In the tenth, the two fired simultaneous left hooks and once again Rivera beat his man to the target. Garcia spun around in his tracks as his left glove eerily inscribed the arc of his intended punch before he crashed to earth yet again.
And just before the final bell, a Rivera right hand put the soon-to-be ex-champion down for the fifth time.
With that many knockdowns, Rivera didn't even need help from the all-Massachusetts panel of judges, two of whom, Roland Milton and Leo Gerstel, had the new champion ahead 116-106, as did TheSweetScience. The third judge, Don O'Neil, had it only slightly closer, at 114-107.
Garcia (25-2), at a loss to explain a night that saw him going up and down like a yo-yo, might as well have blamed the slippery ice at the old Centrum.
"I don't know what happened," he said. "My legs just weren't there."
Rivera said he was surprised that Garcia kept getting up, "but those Mexican fighters are hard to keep down."
"Conditioning," Rivera (37-3-1) insisted, was the difference. A Worcester Court Officer in his day job, he had taken six weeks' vacation in order to prepare for his second chance before the Worcester crowd.
When he fought Collazo last year, Rivera pointed out, he had only been able to take a week off from work. He had used up his bankroll of vacation time a year earlier, preparing to fight Ricardo Mayorga in a fight that fell apart at the last minute when the Nicaraguan failed to make weight.
"And I was dehydrated (against Collazo). I had to lose about 25 pounds to make 147," he recalled.
Having engaged the services of a nutritionist and a strength coach and fighting at a more comfortable weight this time around, he said "this time I was ready."
Rivera, who raised his son as a single parent for several years before remarrying last year, plans to be back on the job Monday morning, but he might take his new belt along with him when he reports to the courthouse. It might be more apt to get the attention of a surly defendant than his revolver would be.
Rivera winning at all was probably something of a surprise to most boxing insiders, but the convincing fashion in which he did it was absolutely stunning, and it seems likely that he dramatically enhanced his earning power next time out.
So who is next? The truth of the matter is that he'd love to fight De La Hoya (mucho dinero) or even Mayorga (old score to settle), but Rivera knows which side his bread is buttered on.
"That," he said, "is up to Don King."
With matters playing out the way they did a continent away in Las Vegas, somebody had to salvage Nicaragua's national honor Saturday night, and that duty fell to Luis Perez.
Most ringsiders, including this one, didn't think Perez actually beat Dimitri Kirilov, but two judges did and in the end that was what mattered. Perez won a highly unpopular split decision to successfully retain his IBF junior bantam title in the Showtime co-feature, a decision that was loudly booed and produced a sustained chant of 'Bullsh–!' with as much outrage as 4,858 people can produce in a 15,000 seat building.
Kirilov, who for reasons devoid of irony answers to 'Baby,' did fight superbly against the Nicaraguan champion. If it wasn't a textbook lesson in how to fight a southpaw, it was at least a textbook lesson in how to fight this one.
Perez tries to set up his opponents with a heavy-handed jab and then crack them with his business hand, but from the third round on Kirilov kept his gloves high enough to smother the right coming in, waited for Perez to throw the left, and when he did, unfailingly speared him with a counter right. The tactic was so effective that by the fight's midpoint the Russian was able to time Perez so perfectly that he was nailing him with counter-rights even when he feinted with the left.
Things were going so well, in fact, that he allowed himself to ignore another weapon in Perez's arsenal and paid for it dearly. In the eighth, he anticipated the jab-left hand combination but got caught flatfooted when Perez instead nailed him with a big right hook and knocked him to the floor.
Kirilov took a mandatory eight-count from John Zablocki, the Massachusetts referee who was working his first world title bout, and then waded back into battle, but the damage had been done. A round he well might otherwise have won swung to 10-8 in the champion's favor, a margin that in the end cost him both the fight and the championship.
"I got caught by the shot, but I came back and won the rest of the rounds," complained the Russian through an interpreter. "From the eighth on I did anything I wanted to do."
Despite the knockdown, Kirilov led 115-112 on the SweetScience scorecard and by an even larger margin, 117-112, on that of Paul Barry. The other two judges, Mike Oncona and David Hess, favored Perez by 115-113 and 114-113.
It should probably be pointed out that even though he arrived at the same winner we did, Barry's math was even more out of touch than that of his two counterparts who voted for Perez. (The Massachusetts official gave Perez just one round other than the knockdown round.) Ironically, Barry had initially been appointed to the main event, but when King's Director of Boxing Bobby Goodman reminded Nick Manzello that Barry had produced a similarly skewed scorecard in siding with Rivera in last year's Collazo fight, the Massachusetts Commission chairman agreed that it might raise some eyebrows and switched him to the 115-pound title fight instead.
Kirilov (who had IBF junior middle champ Roman Karmazin helping out in his corner) was predictably distressed by the verdict, and defiantly waved a Russian flag from the ring to further whip up an already sympathetic crowd.
"Of course I won," said Kirilov. "I was robbed. I can't imagine a decision like this in America. It was clearly unfair."
Kirilov demanded a rematch, and Perez indicated his willingness to give him one.
"It was a tougher fight than I thought it would be," said the Nicaraguan after his third straight successful defense. "But after I knocked him down, I knew I was going to win."
With the victory Perez improved to 24-1, while Kirilov dropped to 28-3 with the loss.
In the principal non-televised bout, erstwhile contender DaVarryl Williamson halted the unbeaten run of King's newest heavyweight signee, Mike Mollo, stopping the Chicagoan at 2:59 of the fourth.
Mollo showed well in the early going, but midway through the third Williamson caught him with a left-right combination that stopped him in his tracks, and between then and the time the bell ended to rescue Mollo had him in a world of trouble, belting him all around the ring.
The fourth was more of the same once Williamson caught Mollo with a hard left hook to the body. As the youngster attempted to retreat, Williamson jumped on the Mollo and was landing blow after unanswered blow on his by-now defenseless opponent when referee Bob Benoit stopped it at 2:59 of the round.
"This puts me back in the mix," said Williamson, now 23-4. "It wasn't pretty, but I got the win. After the first couple of rounds my corner was pleading with me to go after him."
It's now presumably back to the drawing board for Mollo, who fell to 15-1 after his first step onto the big stage. In retrospect Mollo, though an accomplished club fighter, was probably trying to make an unrealistic leap in class, but manager Al Bonnani, reckoning that Williamson might be on the downside, had opted for the bout.
"Too soon," shrugged Bobby Goodman, "but Al wanted to roll the dice."
Dominican-born Brooklyn featherweight Eloi Rojas remained unbeaten at 16-0 with a second-round knockout of Colorado journeyman Frank Martinez (7-8-2). Late in the round Rojas clipped Martinez with a hard left hook to the jaw that sent him spinning to the floor. Martinez took most of Benoit's count on all fours before attempting to rise at "nine," at which point his legs buckled and he went straight back down again. The end once again came with just one second left in round two.
Louisville middleweight Randy Griffin scored a 6th-round TKO over Puerto Rican veteran Anibal (The Cannibal) Acevedo in their undercard bout. Griffin (23-1-2) had floored Acevedo (13-5-1) earlier in the round, and when Griffin's savage body attack forced his opponent to take a knee, Benoit waved it off at 51 seconds of the sixth, with no argument from The Cannibal.
The referee's intercession merely hastened the inevitable. At the time of the stoppage, Griffin was pitching a shutout on two scorecards and had won all but one of the first five rounds on the other.
Relegated to an early prelim that commenced at 6 pm, former IBF champion Victor Burgos of Mexico earned a unanimous decision over game Colombian Luis Doria, but there were few witnesses to the nonstop flyweight war. (The matchup between the two jockey-sized scrapppers commenced in front of a few dozen fans and ended – just minutes after the conclusion of the Kentucky Derby – before a few hundred.)
Burgos (39-14-3) boxed in black-and-silver silks bearing his name on the front and, in equally large letters, the legend "FARMACIA VIB" on the back. The Gringos in the audience seemed unsure whether 'Farmacia' was meant to be Victor's sponsor or his nickname. (Who does he think he is, anyway, Barry Bonds?)
There were no knockdowns, but there could have been at least one. In the second round Doria (20-13-1) knocked Burgos backwards and only the fact that his backside landed on the bottom strand of the ring ropes kept him off the floor. Benoit, who had the option of ruling it a knockdown, allowed the action to continue without administering a count. (Doria won the stanza on all three scorecards.)
The participants traded blows throughout, but by the tenth Burgos was getting far the better of the exchanges, and landed at least half a dozen hard right hands to Doria's head over the final minute.
Doria's cornermen hoisted him into the air and paraded him around the ring after the final bell, but if the judges were supposed to be impressed by this show of bravado, they apparently were not. Milton scored it 99-92, Gerstel 98-92, and Barry 97-93, all for Burgos.
DYNAMITE AT THE DCU
DCU CENTER, Worcester, Mass.
May 6, 2006
JUNIOR MIDDLEWEIGHTS: Alex Terra Garcia, 152½, Tijuana, Mexico dec. Jose Antonio Rivera, 152½, Worcester, Mass. (12) (Wins WBA title)
JUNIOR BANTAMWEIGHTS: Luis Perez, 114½, Managua, Nicaragua dec. Dimitri Kirillov, 114½, St. Petersburg, Russia (12) (Retains IBF title)
HEAVYWEIGHTS: DaVarryl Willaimson, 220½, Denver, Colo. TKO's Mike Mollo, 220, Oaklawn, Ill. (4)
MIDDLEWEIGHTS: Randy Griffin, 158½, Louisville, Ky. TKO'd Anibal Acevedo, 150½, Moca, Puerto Rico (6)
FEATHERWEIGHTS: Eloi Rojas, 127, Dominican Republic KO'd Frank Martinez, 127, Nunn, Colo. (2)
FLYWEIGHTS: Victor Burgos, 111½, Tijuana, Mexico dec. Luis Doria, 112½, Monteria, Colombia (10)
Peter/Toney Ii: Peter Has The Brutal Punch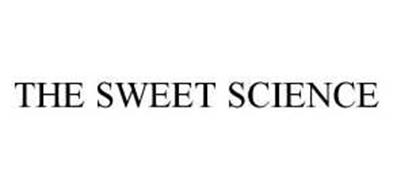 Samuel Peter claims he has dynamites in my two hands?
Heavyweight contenders Samuel "The Nigerian Nightmare" Peter and James Lights Out? Toney get it on a second time this Saturday from the Seminole Hard Rock in Hollywood, Fla. (Showtime).
The hard-slugging Peter, unlike Toney, is one of those strong, silent types notorious for letting their fists to the talking one the opening bell sounds, but the Nigeria Nightmare is as confident as ever and determined to turn Lights Out's lights out for good.
I have got dynamites in my two hands,? said Peter, according the Lagos, Nigeria Vanguard, and I will crush James Toney once and for all. The Toney camp made the mistake of their lives by protesting and seeking a rematch. I am ready to teach him a bitter lesson.?
Sam Peter walked away with the W for Peter/Toney I at the Staples Center in LA last September, but it was by disputed split decision a verdict so disputed, there was even a dispute about the dispute which forced the WBC's hand into mandating Saturday's rematch.
Samuel Peter is the biggest thing to hit African boxing since Ghanaian superstar Azumah Nelson rocked the feather and junior welterweight divisions. The President of the Nigeria Boxing Board of Control, Prince Olaide Adeboye, admitted, according to allAfrica.com, We are rooting for Samuel Peter, of course. He is one boy we believe in to bring back the country's lost glory in professional boxing. I am personally making arrangement to be at the ringside to see him fight Toney again. I was at the first fight in Los Angeles in September.
Peter has the brutal punch, and to me he was the clear winner of the first fight. But the WBC Board of Governors, of which I am a member, voted 21-10 for a rematch. There was nothing those of us Africans on the board could do in the circumstances. But I believe Peter will confirm he is better than Toney and will then go ahead to meet the champion and claim the belt for Nigeria and Africa.?
The Sweet Science P4P Rankings for Asia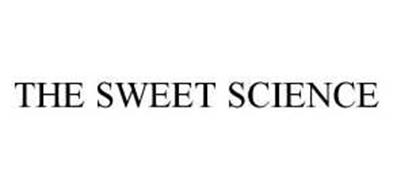 There are claims that boxing is dying. Hogwash. The heavyweight division isn't the only division in boxing and 2007 promises to be a banner year in boxing; especially for boxers hailing from Asia.
While Asia isn't Vegas or Atlantic City, it is a region packed of diamonds in the rough; undiscovered gems and potential superstars who wait for their moment in the sun.
The Sweet Science P4P Rankings – Asia
1) Manny Pacquiao – There's no way to dispute Pacquiao is the best fighter in Asia, if not all of boxing. He's exciting, he wins with Je Ne Sais Quois and is definitely "the man" in boxing.
2) Pongsaklek Wonjongkam – Although his competition leaves much to be desired, his longevity and skills are undeniable. He is currently Thailand's only world champion and is undefeated in ten years. Need I say more?
3) Chris John – A victory over Juan Manuel Marquez, however controversial, shows he belongs at the top of the heap. He easily outpointed Renan Acosta to close out 2006 and should have no trouble defending against Jose Rojas in February. A fight with Pacquiao would not be a good move on his part but a rematch with Marquez would not hurt – especially if he defeats the Mexican again.
4) Hozumi Hasegawa – Hidden away in Japan, Hasegawa is a sharp punching southpaw who put former champion Veeraphol Sahaprom to sleep. He recently bested Genaro Garcia and his herky-jerky style will give fits to any one who steps in the ring with him.
5) Masomori Tokuyama – Tokuyama has never shied away from a good fight and although he only fought once in 2006 (UD12 Jose Navarro), he ledger shows wins over Katsushige Kawashima (twice), Gerry Penalosa (twice) and In Jin Chi (twice). A fight with Hozumi Hasegawa is a distinct possibility in 2007.
6) Nobuo Nashiro – With only seven fights under his belt he took on WBA champion Martin Castillo – and defeated him. Although he's only fought a total of nine fights, nearly all have been against quality opposition. A victory in a rematch with Castillo would cement his claim as the king of the 115-pound division.
7) Yukata Niida – This light-hitting minimumweight defended his title twice in 2006, winning a technical decision against unbeaten Eriberto Gejon (Tech Win 10) and the other on points over Ronald Barrera (W 12). Scheduled to meet Katsunari Takayama early next year – the best has yet to come for this WBA belt holder.
8) In Jin Chi – Won back the title he lost to Takashi Koshimoto in January from Rudolfo Lopez. While there's little uncertainty to his skills, at thirty-three, 2007 may provide some insight as to just how much he has left.
9) Yodsanan Sor Nanthachai –Sor Nonthachai is an exciting, top-shelf fighter with an iron chin. Has no trouble making mincemeat of mid-level opposition and deserves a title shot in 2007. Time is running out.
10) Rey Bautista – He's young, relatively inexperienced in big-time boxing, but will continue to shine in 2007. One of the better prospects in boxing, he should snag a title in 2007.
Asian Fighters Ranked in Ring Magazine
Pound for Pound:
Manny Pacquiao (Philippines): #2
Jr. Lightweight
Manny Pacquiao (Philippines): #1
Yodsanan Sor Nanthachai: #9
Featherweight
Chris John (Indonesia) #1
In Jin Chi (Korea) #3
Takashi Koshimoto (Japan) #5
Hioyuki Enoki (Japan) #7
Jr. Featherweight
Somsak Sithchatchawal (Thailand) #4
Bantamweight
Hozumi Hasegawa (Japan) #2
Veeraphol Sahaprom (Japan) #3
Ratanachai Sor Vorapin (Thailand) #6
Poonsawat Kratingdaenggym (Thailand) #10
Jr. Bantamweight
Nobuo Nashiro (Japan) #1
Katsushige Kawashima (Japan) #7
Pramuansak Phosuwan (Thailand) #10
Flyweight
Pongsaklek Wonjongkam (Thailand) #1
Takefumi Sakata (Japan) #7
Daisuke Naito (Japan) #10
Jr. Flyweight
Koki Kameda (Japan) #1
Minimumweight
Yukata Naiida (Japan) #2
Eagle Kyowa (Japan/Thai) #4
Katsunari Takayama (Japan) #5
Rodel Mayol (Philippines) #7
Boxing in Thailand
There's no shortage of boxers in Thailand. With a huge pool of Muay Thai fighters to draw from and several talented amateur boxing prospects turning pro after the 2008 Beijing Olympics, Thailand seems destined to remain a boxing powerhouse in Asia.
The country is known for having tough, determined and disciplined fighters who give their all whenever the step in to the ring. However, consistently losing while fighting abroad and padding their records with no-hopers has done nothing to enhance their reputation.
Whether because of a lack of marketability, a lack of funds or their unwillingness to travel abroad, the vast majority of boxers from Thailand remain a mystery to fans in the west. If anything though, the boxing scene involving Thai fighters will be active. In fact, it's one of the most active in the world; since 2000, the number of fights has nearly doubled in the country.
The Sweet Science P4P Rankings – Thailand – August 2006
1) Pongsaklek Wonjongkam
2) Poonsawat Kratingdaenggym
3) Somsak Sithchatchawal
4) Wandee Singwancha
5) Sirimongkol Singwancha
6) Yodsanan Sor Nanthachai
7) Veeraphol Sahaprom
8) Pramuansak Phosuwan
9) Terdsak Jandaeng
10) Oleydong Sithamerchai
Current Sweet Science P4P Rankings – Thailand
1) Pongsaklek Wonjongkam (Flyweight) – Definitely the top dog in Thailand
2) Yodsanan Sor Nanthachai (Super Lightweight) – He's a seasoned fighter who has proven himself in the big-time. He's one Thai who can fight outside of Asia. He has an abundance of skills and one-punch power. His overall ability and ease in dispatching anyone other than championship caliber get him the runners-up spot.
3) Poonsawat Kratingdaenggym (Super Bantamweight) – After losing to Vladimir Sidorenko he's bounced back. He's young, he can punch, but the former interim champion needs to prove himself against a name fighter.
4) Somsak Sithchatchawal (Super Bantamweight) – Was his win over Monshipour a fluke or was Celestino Caballero just that good? Did Sithchatchawal catch Monshipour at the right time and can he rebound from the devastating loss? The jury is still out.
5) Wandee Singwancha (Flyweight) – He doesn't have much of a punch which will be his downfall in the end. He can box, as was evidenced in his recent victory over Juanito Rubillar, but this won't be enough. He can no longer make the Jr. Flyweight limit and with no punch he'll have a hard time competing against the "big boys." Although he's now rated second by the WBC, he doesn't deserve to be.
5) Sirimongkol Singwancha (Super Lightweight) – Get this guy a fight. He's better than Jose Armando Santa Cruz and would have beat up Inada had the fight taken place. He'll fight anyone but his biggest obstacle is staying motivated fighting tomato cans in Thailand. Like many Thais, he needs a fight against a name opponent.
6) Wandee Singwancha (Flyweight) – He doesn't have much of a punch which will be his downfall in the end. He can box, as was evidenced in his recent victory over Juanito Rubillar, but this won't be enough. He can no longer make the Jr. Flyweight limit and with no punch he'll have a hard time competing against the "big boys." Although he's now rated second by the WBC, he doesn't deserve to be.
7) Pramuansak Phosuwan (Super Flyweight) – A genuine tough guy. Always calm and focused no matter how heated the battle. But at thirty-eight, he'll be in trouble should he fight one of the division's elite.
8) Veeraphol Sahaprom (Bantamweight) – Will be lucky to get another crack at the title. Although he has a puncher's chance of winning a belt, that's about all he has left at this point. A third shot at Hasegawa is unlikely.
9) Oleydong Sithamerchai (Minimumweight) – He's fought better than the usual opponents faced by Thais at his level and he moves up one spot with the departure of Terdsak Jandaeng. He lacks the punch and is in the wrong division to become a superstar. He'll need to defeat a name opponent to convince me.
10) Saenghiran Lookbanyai / Napapol Kittisakchokchai (Super Bantamweight) – These two square-off in early March, supposedly to see who deserves a shot at Israel Vasquez. Kittisakchokchai has the edge in experience but some feel Lookbanyai has the edge in heart and is the favorite.
Neither has defeated a top twenty fighter and yet are ranked number one and two respectively in the WBC's world.
In Kittisakchokchoi's lone shot at the big-time, he was TKO'd in 10 by Oscar Larios. His dreadful performance against Larios and lack of quality opposition leads me to believe Saenghiran might have more of a shot at beating him than some suspect. Regardless, neither of them lasts longer than six rounds with Israel Vasquez.
Honorable Mention: Wethya Sakmuangklang, Denkaosan Kaovichit, Devid Lookmahanak, Nethra Sasiprapa, Chonlatarn Piriyapinyo, Pornsawan Kratingdaenggym
Thai Fighters Ranked in Ring Magazine
Pongsaklek Wonjongkam: #1 Flyweight
Pramuansak Phosuwan: #10 Jr. Bantamweight
Veeraphol Sahaprom: #3 Bantamweight
Ratanachai Sor Vorapin: #6 Bantamweight
Poonsawat Kratingdaenggym: #10 Bantamweight
Somsak Sithchatchawal: #3 Jr. Featherweight
Yodsanan Sor Nanthachai: #9 Lightweight
Iceman Stops Tito Ortiz Win Streak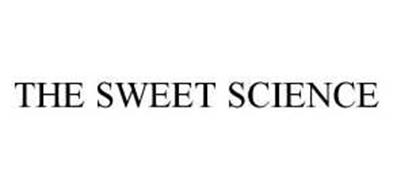 LAS VEGAS—UFC light heavyweight champion Chuck "Iceman" Liddell's fists proved too much for Huntington Beach's Tito Ortiz who was stopped in the third round before a sold out crowd at the MGM Garden Arena on Saturday.
The punching machine Liddell (20-3, 13 KOs) repeated his victory in UFC 66 over the much-improved grappler Ortiz who has improved his punching and blocking. Ortiz was trying to avenge his loss of April 2004.
Despite all the new weapons displayed by Ortiz it wasn't enough as Liddell pummeled the former champion and retained his title with a technical knockout at 3:59 of the third round. Referee Mario Yamasaki stopped the bout.
"This was the most satisfying victory of my career," said Liddell, 36, of Santa Barbara. "Tito came back real tough."
Ortiz (15-5, 8 KOs), a former wrestler, worked on his boxing technique knowing he would need it against the former boxer Liddell. But Liddell's experience allowed him to find the right moment to pounce on Ortiz.
"I had him hurt, I just kept throwing punches," said Liddell who also knocked down Ortiz in the first round with a left hook.
Ortiz was gracious in defeat.
"Chuck is the best fighter Pound for Pound in the (mixed martial arts) world," said Ortiz, 31, who suffered a gash on the side of his left eye from a punch. "I'm disgusted by myself. I let my fans down."
Other bouts
Underdog Keith Jardine (12-3-1) knocked out Forrest Griffin (13-4) at 4:41 of the first round in their light heavyweight showdown. A right uppercut followed by a left hook wobbled Griffin who was sent to the floor by a barrage of punches. On the ground Jardine landed right after right until referee John McCarthy stopped the fight for a technical knockout.
"I couldn't believe he was hurt," said Jardine about Griffin who is known for his resiliency. "I was so nervous coming into this fight, but now I know I belong here."
Canada's Jason McDonald (18-7) choked out Chris Leben (15-3) in a middleweight bout that was up for grabs. Though Leben seemed to control the fight with stunning left hands, once the fight went to the ground McDonald managed a chokehold at 4:03 of the second round. Referee Steve Mazagatti saw Leben was unconscious and stopped the fight.
Former UFC heavyweight champion Andrei Arlovski (12-5) caught Brazil's Mario Cruz (2-2) with a sneak right hand while both were tangled on the ground. Then the Belarusian pummeled Cruz until referee Herb Dean stopped the fight at 3:15 of the first round.
Third season winner of the Ultimate Fighter television reality season Michael Bisping (12-0) of Great Britain won by technical knockout over Eric Shafer (9-2-2) at 4:29 of the first round. A knee knocked Shafer groggy then Bisping knocked him to the ground and pounded him. Referee Mario Yamasaki stopped the bludgeoning.
Thiago Alves (16-4) caught Peru's Tony De Souza (15-5) with a knee as he attempted to dive for his legs in a welterweight contest. After that it was pretty much over as Alves pummeled De Souza at 1:10 of the second round forcing referee John McCarthy to halt the bout.
Gabriel Gonzago (7-1) proved too strong for Carmelo Marrero (6-1) in a heavyweight bout. At 3:22 of the first round Gonzago of Massachusetts manipulated his way into arm bar forcing Pennsylvania's Marrero to tap out.
Japan's Yushin Okami (19-3) pounded Georgia's Rory Singer (11-6) into submission at 4:03 of the third round of a middleweight bout. Okami seemed the more-rounded fighter with effective kicks to the head and more accurate punching.
Christian Wellisch (8-2) jumped to a quick start with an accurate left hook that rattled Australia's Anthony Perosh (5-3) in a heavyweight bout. During the first round it seemed the Sacramento fighter might end the fight but the Aussie hung tough. Wellisch won by unanimous decision.