Floyd Patterson Never Needed That Phony Beard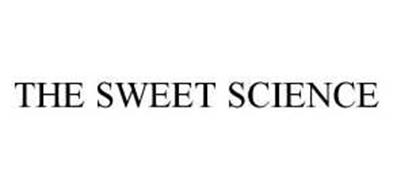 LAS VEGAS, May 12 – Floyd Patterson was a flawed fighter and a flawed man, which could be why he was so popular. He was Every Man with the Achilles chin, capable of astonishing charity and shocking meanness. In 1956, he became the youngest man to win the heavyweight championship; four years later, he became the first to regain it, singular accomplishments by their own to warrant inclusion in Canastota.
He did not dress in blue costumes with an "S" in front and a cape in back. He was no comic book hero; he was Under Dog and Over Achiever. He was vulnerable and somehow cuddly, and his gentleness belied his tough trade. Too bad Charles Dickens wasn't a fight writer, he would have loved Patterson, maybe wouldn't have had to create Uriah Heep.
Patterson was riddled with insecurity. As a child, the youngest of 11 kids growing up in the mean streets of Brooklyn, he used to cower in doorways. He went to a heavyweight title defense armed with phony beard and glasses with which to make a getaway unnoticed afterwards.
In a sense, while he tried to mask himself, his weaknesses made him accessible to the public. He silently captured the noble dignity of the warrior, though in his disturbed later years, he could sound almost arrogant. At a posh luncheon at New York's Pierre Hotel a few years ago for Muhammad Ali, whom he once denigrated, he advised his two-time conqueror, who could not talk that day because of his disease, to sign autographs. That way, said Patterson proudly, Ali "could be just as big as me."
Patterson died the other day at his New Paltz, N.Y., home. He was 71, but I wonder how many of the last 15 or 20 years were healthy. He had prostate cancer and Alzheimer's. The bios said he began suffering from Alzheimer's in 1995. Maybe. Well before that, he was in Paris for a title fight with his adopted son, Tracy Harris Patterson, and someone recognized him.
"Floyd, what are you doing in France?"
"I'm in France?"
The cynical governor of New York, George Pataki, made Floyd's last public years embarrassing by appointing him, for the second time, chairman of the New York State Athletic Commission. Patterson had to resign when, at a closed hearing, it was revealed that he did not know important dates of his career.
He probably remembered that in 1956, at 21 years 10 months, he became the youngest heavyweight champion in history at that time, by knocking out the aged Archie Moore – who barely tried. He probably remembered that in 1960, a year after being knocked down seven times in the third round by Ingemar Johansson, he became the first man to regain the title. Hopefully, he didn't remember too much about his two fights each with Sonny Liston and Ali.
Bert Sugar, the self-styled boxing historian, does not include Patterson in his "100 Greatest Boxers," a fair assessment. Patterson was small, but had the fastest hands in heavyweight history until Muhammad Ali came along. He hit big for his size, but his chin – or his balance – let him down, 21 times in fact, during his career, including seven times in one round when he lost the heavyweight title to the lackluster Ingemar Johansson in the old Polo Grounds in 1959.
A year later, back in the old ball park that had been vacated by the baseball Giants, he landed one of his patented leaping left hooks to the chin in the fifth round that left the Big Swede unconscious on his back, his left leg twitching. Patterson helped carry Johansson back to his stool and received Brownie points from den mothers around the country.
The two rivals milked the title a third year without anyone else fighting for it. I bet on Johansson in their rubber match, reasoning who the hell did Patterson ever beat? Johansson? And who the hell did Ingo ever beat? Patterson.
Johansson dropped Patterson twice in the opening round, but also went down himself. Patterson finally ended the rivalry of the mediocre in the sixth and went back to fighting cupcakes.
Cus D'Amato, who spotted Patterson in the amateurs – Patterson had learned to box in reform school, won two New York Golden Gloves titles and, at age 17, an Olympic gold medal at middleweight in Helsinki – had maneuvered his champion shrewdly. At the time, the game was ruled by the scandalous International Boxing Club, and D'Amato used that excuse to duck every major challenger, saying they were all mob-controlled.
As if D'Amato had never been befriended by Tony Salerno, a rival to Frankie Carbo and Blinky Palermo.
D'Amato kept the fragile Patterson away from real contenders and instead they feasted on such as Roy (Cut 'n' Shoot) Harris, Brian London and Tom McNeeley (Peter's dad). Pete Rademacher, an Olympic champion, turned pro by challenging Patterson for the title. Harris, McNeeley and Rademacher all dropped him.
But Patterson was proud enough to split with D'Amato so he could fight the No. 1 contender, Sonny Liston. Friends begged Patterson not to do that, it would give Carbo control of the heavyweight division. The story, spread by Patterson, was that President Kennedy also asked him not to risk the title against Liston.
"I'm sorry, Mr. President," Patterson said he said. "The title is not worth anything if the best fighters can't have a shot at it. Liston deserves a shot."
I was a student at Fort Dix's clerk-typist school in September, 1962. We recruits were given permission to stay up past lights out to listen on the radio to the big fight from Chicago. Six-packs were piled high in the barracks. We were working on our first beer when Liston ended it in the opening round. I didn't mind. I made quite a bit of money betting on Liston (which I lost when I bet on him two years later against the Louisville Lip). Patterson put on his false beard and sneaked out of town.
The rematch was a one-round reprise. It looked as if Patterson were finished as a primetime heavyweight player. But along came Cassius Clay to chase away the Big Bad Bear and open things up for the rest of the division. Patterson repaid his liberator by insulting his religion as a "menace to the United States." He refused to address him by his new name of Muhammad Ali, saying if his mother could call him "Cassius Clay," so could he. Ali, who had started calling Patterson "the rabbit because he's scared like a rabbit," changed to calling him "Uncle Tom."
By beating such as Charles Powell and George Chuvalo, Patterson had qualified for a shot at Ali's title in 1965. Ali used the same taunting refrain that he used against Ernie Terrell, who also had called him "Clay" (the name he had known him by when they sparred together years before), "What's my name?" Whap. "What's my name?" Whap, whap.
It was sheer torture to watch the courageous but outmanned Patterson take a beating before it was stopped in the 12th round.
With Ali in exile, though, Patterson had another chance at a title. He entered a WBA tournament to decide a successor to the champion who was stripped for refusing the draft. In Patterson's home state of New York, an Ali successor was chosen by a match between Joe Frazier and Buster Mathis. Patterson lost a disputed decision to Jerry Quarry in the tournament and when Jimmy Ellis, an Ali sparring partner from Louisville – and like Patterson an overblown middleweight – emerged as the winner, a first defense was set up in Stockholm in 1968, where Patterson had become a folk hero.
I was sports editor of the International Herald Tribune back then and I went down to Ronneby, Sweden, a Baltic resort where Patterson was in camp, to examine the phenomenon. The Swedes had simply transferred their love from Johansson, who had moved to escape taxes, to Patterson, whose second marriage was to a Swedish lady.
Patterson was at home in Sweden. Tourists, mostly Swedes, flocked around the hotel in the hope of catching a glimpse of the modest young American. There was a camaraderie between the camp and the locals. I remember Richie Norden, Patterson's longtime sparring partner, regaling guests with his imitations of punch-drunk fighters:
"I seen it coming, I seen him start the left hook, I seen it coming, I don't know why I didn't duck."
This was a time when Sweden was an asylum for many American conscientious objectors to the Vietnam war. Patterson seemed more at home abroad than he did at home. He was confident of pulling a major upset, but quietly so. He would just say he would do his best. When I got to Stockholm and met the other Americans covering the fight – and getting to meet a longtime idol, Barney Nagler, was the highlight of the trip – I reported that Patterson was going to be highly competitive. Mark Kram, later the disgraced Sports Illustrated boxing scribe (he took money from a subject), told me I was a cheap Hemingway imitation (probably the nicest compliment my writing ever received) and I didn't know a thing about boxing (some things never change).
In the first round, Patterson was in the peek-a-boo stance he had learned from a D'Amato trainer, Joey Fariello, who would later discard the high-handed defense. Patterson lowered his right hand a bit and Ellis quickly fired a left hook. But Patterson still had faster hands and a straight right broke Ellis's nose. He repeated the maneuver in the second round, but the next time he tried, Ellis just smiled, as if to say, "You won't sucker me anymore with that." It was a close fight. I had it eight rounds to seven for Patterson. Nagler and Kram had it for Ellis. Kram came over to me to apologize, saying "You were right, but Ellis still won."
There were no judges. Only New York referee Harold Valan ruled. He said Ellis was the winner. Howard Cosell called it a robbery. Sweden called for an investigation. I went back to Paris.
Patterson remained a bankable contender for a few more years. He won nine in a row to get a rematch with Ali in 1972, who by then had returned from exile and had been beaten by Frazier. Ali was more merciful, ending it in seven this time. Patterson, 37, retired with a record 55-8-1 with 40 knockouts.
He never said he was retired, at least until years later when, testifying in a court case and asked if he were still fighting, he sheepishly answered, "No."
But he stayed around boxing. He opened a gym to give kids the same kind of chance boxing had given him. One of the kids who had wandered upstate was another New York street graduate, Tracy Harris. Patterson not only took him into his gym, he let him into his home and adopted him.
It later became another Patterson hallmark – Tracy became the first son of a world champion to win a world title himself. Patterson trained other fighters. He was one of many who went through Donovan (Razor) Ruddock's revolving door. He was a New York commissioner.
Sometimes, he could be callous. One fight guy who was long owed money by Patterson now theorizes that Floyd "probably just forgot" and mentioned that many times Patterson would walk right by him, as if they had never met.
He was always congenial with the press. Gene Kilroy, the Great Facilitator and Ali's business manager, eventually got the two champs to reconcile. Patterson called Ali "Muhammad." Ali called Patterson "a nice guy."
He was the nice guy who didn't finish last. He was the nice guy who fans loved because they could empathize with him, they could sympathize with his pains and they could enjoy his skills and courage.
You don't have to be The Greatest to be great.
LIVE: There's an intriguing live "walkout" bout to HBO's rebroadcast of last week's Oscar de la Hoya performance against Ricardo Mayorga. What makes it more "live" is that Ricky Hatton, one of the best in the world, is against a "very, very live underdog," according to my spy who went to see the WBA welterweight champion, Luis Collazo, train in the Poconos. I don't know if Collazo, plus $3.25 last I looked, will win. Hatton, minus $4.25, is after all No. 9 on my pound-for-pound list, the undefeated conqueror of Kostya Tszyu. He made the big, bad Russian quit and then added another 140-pound title by demolishing Carlos (Mighty) Maussa, who had knocked out Vivian Harris last year.
Now Hatton, 40-0, is moving up to welterweight and will be the home court favorite tomorrow night in Boston since half the arena will be empty and the other half filled by loads of Brits. This will be Hatton's debut with HBO after a career of being fed softies on Showtime for promoter Frank Warren. It was the fighter himself, and his trainer/father, who demanded that Warren stop the pabulum and give him some meat and potatoes on which to gnaw.
Hatton has since broken with Warren, signed on in this country with Art Pelullo, and moved up to the major leagues. Twice in the last year, he turned down the most meaningful 140-pound matchup possible, a showdown with the undefeated Floyd Mayweather Jr. Maybe he realizes that this clash needs some more buildup. Or maybe he's making a huge mistake by taking on a tall southpaw who can move and box and reminds Mayweather's attorney, John Hornewer, of a young Hector Camacho. If Hatton loses, he can forget big paydays. He will be dismissed, unfairly, as another over-hyped "foreigner." Thing is, losing to Collazo should not be considered a disaster. The southpaw from Brooklyn can flat out box. He is no walk in the park for anyone at 147 pounds, including the three M's – Mayweather, Sugar Shane Mosley and Antonio Margarito.
Collazo won his title by upsetting the capable Jose Antonio Rivera in Rivera's home town of Worcester, Mass. (an accomplishment underlined by Rivera's beating of Alejandro Garcia last week). He has beaten up Miguel Angel Gonzalez, no great feat perhaps, but he accomplished it a lot more tidily than Zab Judah did.
My spy, who grew up in the Kronk Gym, said Collazo exuded confidence. He is talking Brooklyn, not on the level of the brash Judah, but predicting that not only will this be the upset of the year, it might make him fighter of the year.
There are other reasons that Hatton is not worth his price. The man from Manchester does not match up well against elusive southpaws. It could be the reason he has never fought Junior Witter, a countryman who fits that description and has been in the same weight division for years. Hatton's steamrolling style can be counterpunched by someone like Collazo.
This is the kind of bout where Hatton's scar tissue could become a scar issue. He cuts. I can't see him just storming over Collazo, so the champion should have ample time to apply his scalpel-like jabs.
Collazo may be naturally bigger, and my spy says he is in great shape. Hatton has a bad habit of blowing up in weight between fights. I have heard he may have been up to 192 as he went through court cases and delays. This has never been a problem before; his stamina should be unquestioned. But there's always a first time and at minus $4.25 against a very, very capable boxer, my advice is that if you have to bet – and you know you do – this is one time the underdog is worth the price – just don't go crazy. Hatton is the house fighter, of course.
PENTHOUSE: All those readers (three, I think) who caught a mistake in my previous essay where I had Felix Trinidad Jr. beating Bernard Hopkins. At least, when it came time to bet that fight, I correctly had Hopkins….However, this is a reason why, if de la Hoya decides to fight Sept. 16, he would be advised to duck Wright. Beating Mayorga after a long layoff did not lead Trinidad to victory over Winky.
OUTHOUSE: While boxing can revel in the great numbers done by de la Hoya-Mayorga, it should also flinch when it was discovered that the loudmouthed loser was also a cheater. The Nevada State Athletic Commission discovered that Mayorga was using a banned diuretic, Furosemide (known as Lasix when given to horses), in an obvious attempt to make weight. Mayorga, who already had received his contractual money, about $2 million from his promoter, Don King, before the beating, will probably not be allowed to collect any further monies on his upside, which began when the pay-per-view sales went over 600,000….For cheating, maybe Mayorga will get an asterisk next to this defeat….I'm hearing that de la Hoya's last dance, if any, would likely be with Trinidad, though Oscar said in his post-fight remarks that was unlikely because he would never again fight at 160. But I'm hearing that Trinidad, for such a big payday, would make 154….Here's the rub, though. If Mayorga can help de la Hoya generate 850,000 sales, what would Mayweather do? Ross Greenburg, the HBO honcho, says more than a million. I'm thinking more than 1.5 million. I'm also thinking that maybe de la Hoya wasn't fooling when he said there's a "great chance" he would retire.
Peter/Toney Ii: Peter Has The Brutal Punch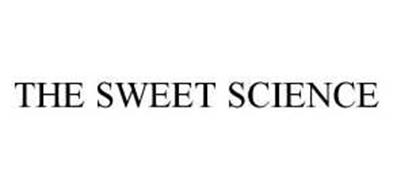 Samuel Peter claims he has dynamites in my two hands?
Heavyweight contenders Samuel "The Nigerian Nightmare" Peter and James Lights Out? Toney get it on a second time this Saturday from the Seminole Hard Rock in Hollywood, Fla. (Showtime).
The hard-slugging Peter, unlike Toney, is one of those strong, silent types notorious for letting their fists to the talking one the opening bell sounds, but the Nigeria Nightmare is as confident as ever and determined to turn Lights Out's lights out for good.
I have got dynamites in my two hands,? said Peter, according the Lagos, Nigeria Vanguard, and I will crush James Toney once and for all. The Toney camp made the mistake of their lives by protesting and seeking a rematch. I am ready to teach him a bitter lesson.?
Sam Peter walked away with the W for Peter/Toney I at the Staples Center in LA last September, but it was by disputed split decision a verdict so disputed, there was even a dispute about the dispute which forced the WBC's hand into mandating Saturday's rematch.
Samuel Peter is the biggest thing to hit African boxing since Ghanaian superstar Azumah Nelson rocked the feather and junior welterweight divisions. The President of the Nigeria Boxing Board of Control, Prince Olaide Adeboye, admitted, according to allAfrica.com, We are rooting for Samuel Peter, of course. He is one boy we believe in to bring back the country's lost glory in professional boxing. I am personally making arrangement to be at the ringside to see him fight Toney again. I was at the first fight in Los Angeles in September.
Peter has the brutal punch, and to me he was the clear winner of the first fight. But the WBC Board of Governors, of which I am a member, voted 21-10 for a rematch. There was nothing those of us Africans on the board could do in the circumstances. But I believe Peter will confirm he is better than Toney and will then go ahead to meet the champion and claim the belt for Nigeria and Africa.?
The Sweet Science P4P Rankings for Asia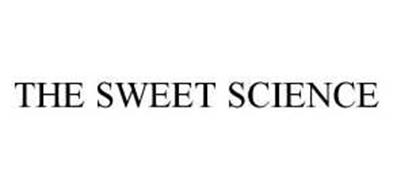 There are claims that boxing is dying. Hogwash. The heavyweight division isn't the only division in boxing and 2007 promises to be a banner year in boxing; especially for boxers hailing from Asia.
While Asia isn't Vegas or Atlantic City, it is a region packed of diamonds in the rough; undiscovered gems and potential superstars who wait for their moment in the sun.
The Sweet Science P4P Rankings – Asia
1) Manny Pacquiao – There's no way to dispute Pacquiao is the best fighter in Asia, if not all of boxing. He's exciting, he wins with Je Ne Sais Quois and is definitely "the man" in boxing.
2) Pongsaklek Wonjongkam – Although his competition leaves much to be desired, his longevity and skills are undeniable. He is currently Thailand's only world champion and is undefeated in ten years. Need I say more?
3) Chris John – A victory over Juan Manuel Marquez, however controversial, shows he belongs at the top of the heap. He easily outpointed Renan Acosta to close out 2006 and should have no trouble defending against Jose Rojas in February. A fight with Pacquiao would not be a good move on his part but a rematch with Marquez would not hurt – especially if he defeats the Mexican again.
4) Hozumi Hasegawa – Hidden away in Japan, Hasegawa is a sharp punching southpaw who put former champion Veeraphol Sahaprom to sleep. He recently bested Genaro Garcia and his herky-jerky style will give fits to any one who steps in the ring with him.
5) Masomori Tokuyama – Tokuyama has never shied away from a good fight and although he only fought once in 2006 (UD12 Jose Navarro), he ledger shows wins over Katsushige Kawashima (twice), Gerry Penalosa (twice) and In Jin Chi (twice). A fight with Hozumi Hasegawa is a distinct possibility in 2007.
6) Nobuo Nashiro – With only seven fights under his belt he took on WBA champion Martin Castillo – and defeated him. Although he's only fought a total of nine fights, nearly all have been against quality opposition. A victory in a rematch with Castillo would cement his claim as the king of the 115-pound division.
7) Yukata Niida – This light-hitting minimumweight defended his title twice in 2006, winning a technical decision against unbeaten Eriberto Gejon (Tech Win 10) and the other on points over Ronald Barrera (W 12). Scheduled to meet Katsunari Takayama early next year – the best has yet to come for this WBA belt holder.
8) In Jin Chi – Won back the title he lost to Takashi Koshimoto in January from Rudolfo Lopez. While there's little uncertainty to his skills, at thirty-three, 2007 may provide some insight as to just how much he has left.
9) Yodsanan Sor Nanthachai –Sor Nonthachai is an exciting, top-shelf fighter with an iron chin. Has no trouble making mincemeat of mid-level opposition and deserves a title shot in 2007. Time is running out.
10) Rey Bautista – He's young, relatively inexperienced in big-time boxing, but will continue to shine in 2007. One of the better prospects in boxing, he should snag a title in 2007.
Asian Fighters Ranked in Ring Magazine
Pound for Pound:
Manny Pacquiao (Philippines): #2
Jr. Lightweight
Manny Pacquiao (Philippines): #1
Yodsanan Sor Nanthachai: #9
Featherweight
Chris John (Indonesia) #1
In Jin Chi (Korea) #3
Takashi Koshimoto (Japan) #5
Hioyuki Enoki (Japan) #7
Jr. Featherweight
Somsak Sithchatchawal (Thailand) #4
Bantamweight
Hozumi Hasegawa (Japan) #2
Veeraphol Sahaprom (Japan) #3
Ratanachai Sor Vorapin (Thailand) #6
Poonsawat Kratingdaenggym (Thailand) #10
Jr. Bantamweight
Nobuo Nashiro (Japan) #1
Katsushige Kawashima (Japan) #7
Pramuansak Phosuwan (Thailand) #10
Flyweight
Pongsaklek Wonjongkam (Thailand) #1
Takefumi Sakata (Japan) #7
Daisuke Naito (Japan) #10
Jr. Flyweight
Koki Kameda (Japan) #1
Minimumweight
Yukata Naiida (Japan) #2
Eagle Kyowa (Japan/Thai) #4
Katsunari Takayama (Japan) #5
Rodel Mayol (Philippines) #7
Boxing in Thailand
There's no shortage of boxers in Thailand. With a huge pool of Muay Thai fighters to draw from and several talented amateur boxing prospects turning pro after the 2008 Beijing Olympics, Thailand seems destined to remain a boxing powerhouse in Asia.
The country is known for having tough, determined and disciplined fighters who give their all whenever the step in to the ring. However, consistently losing while fighting abroad and padding their records with no-hopers has done nothing to enhance their reputation.
Whether because of a lack of marketability, a lack of funds or their unwillingness to travel abroad, the vast majority of boxers from Thailand remain a mystery to fans in the west. If anything though, the boxing scene involving Thai fighters will be active. In fact, it's one of the most active in the world; since 2000, the number of fights has nearly doubled in the country.
The Sweet Science P4P Rankings – Thailand – August 2006
1) Pongsaklek Wonjongkam
2) Poonsawat Kratingdaenggym
3) Somsak Sithchatchawal
4) Wandee Singwancha
5) Sirimongkol Singwancha
6) Yodsanan Sor Nanthachai
7) Veeraphol Sahaprom
8) Pramuansak Phosuwan
9) Terdsak Jandaeng
10) Oleydong Sithamerchai
Current Sweet Science P4P Rankings – Thailand
1) Pongsaklek Wonjongkam (Flyweight) – Definitely the top dog in Thailand
2) Yodsanan Sor Nanthachai (Super Lightweight) – He's a seasoned fighter who has proven himself in the big-time. He's one Thai who can fight outside of Asia. He has an abundance of skills and one-punch power. His overall ability and ease in dispatching anyone other than championship caliber get him the runners-up spot.
3) Poonsawat Kratingdaenggym (Super Bantamweight) – After losing to Vladimir Sidorenko he's bounced back. He's young, he can punch, but the former interim champion needs to prove himself against a name fighter.
4) Somsak Sithchatchawal (Super Bantamweight) – Was his win over Monshipour a fluke or was Celestino Caballero just that good? Did Sithchatchawal catch Monshipour at the right time and can he rebound from the devastating loss? The jury is still out.
5) Wandee Singwancha (Flyweight) – He doesn't have much of a punch which will be his downfall in the end. He can box, as was evidenced in his recent victory over Juanito Rubillar, but this won't be enough. He can no longer make the Jr. Flyweight limit and with no punch he'll have a hard time competing against the "big boys." Although he's now rated second by the WBC, he doesn't deserve to be.
5) Sirimongkol Singwancha (Super Lightweight) – Get this guy a fight. He's better than Jose Armando Santa Cruz and would have beat up Inada had the fight taken place. He'll fight anyone but his biggest obstacle is staying motivated fighting tomato cans in Thailand. Like many Thais, he needs a fight against a name opponent.
6) Wandee Singwancha (Flyweight) – He doesn't have much of a punch which will be his downfall in the end. He can box, as was evidenced in his recent victory over Juanito Rubillar, but this won't be enough. He can no longer make the Jr. Flyweight limit and with no punch he'll have a hard time competing against the "big boys." Although he's now rated second by the WBC, he doesn't deserve to be.
7) Pramuansak Phosuwan (Super Flyweight) – A genuine tough guy. Always calm and focused no matter how heated the battle. But at thirty-eight, he'll be in trouble should he fight one of the division's elite.
8) Veeraphol Sahaprom (Bantamweight) – Will be lucky to get another crack at the title. Although he has a puncher's chance of winning a belt, that's about all he has left at this point. A third shot at Hasegawa is unlikely.
9) Oleydong Sithamerchai (Minimumweight) – He's fought better than the usual opponents faced by Thais at his level and he moves up one spot with the departure of Terdsak Jandaeng. He lacks the punch and is in the wrong division to become a superstar. He'll need to defeat a name opponent to convince me.
10) Saenghiran Lookbanyai / Napapol Kittisakchokchai (Super Bantamweight) – These two square-off in early March, supposedly to see who deserves a shot at Israel Vasquez. Kittisakchokchai has the edge in experience but some feel Lookbanyai has the edge in heart and is the favorite.
Neither has defeated a top twenty fighter and yet are ranked number one and two respectively in the WBC's world.
In Kittisakchokchoi's lone shot at the big-time, he was TKO'd in 10 by Oscar Larios. His dreadful performance against Larios and lack of quality opposition leads me to believe Saenghiran might have more of a shot at beating him than some suspect. Regardless, neither of them lasts longer than six rounds with Israel Vasquez.
Honorable Mention: Wethya Sakmuangklang, Denkaosan Kaovichit, Devid Lookmahanak, Nethra Sasiprapa, Chonlatarn Piriyapinyo, Pornsawan Kratingdaenggym
Thai Fighters Ranked in Ring Magazine
Pongsaklek Wonjongkam: #1 Flyweight
Pramuansak Phosuwan: #10 Jr. Bantamweight
Veeraphol Sahaprom: #3 Bantamweight
Ratanachai Sor Vorapin: #6 Bantamweight
Poonsawat Kratingdaenggym: #10 Bantamweight
Somsak Sithchatchawal: #3 Jr. Featherweight
Yodsanan Sor Nanthachai: #9 Lightweight
Iceman Stops Tito Ortiz Win Streak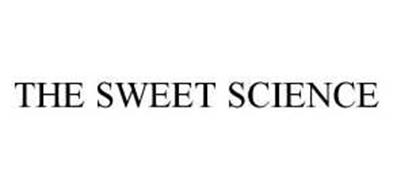 LAS VEGAS—UFC light heavyweight champion Chuck "Iceman" Liddell's fists proved too much for Huntington Beach's Tito Ortiz who was stopped in the third round before a sold out crowd at the MGM Garden Arena on Saturday.
The punching machine Liddell (20-3, 13 KOs) repeated his victory in UFC 66 over the much-improved grappler Ortiz who has improved his punching and blocking. Ortiz was trying to avenge his loss of April 2004.
Despite all the new weapons displayed by Ortiz it wasn't enough as Liddell pummeled the former champion and retained his title with a technical knockout at 3:59 of the third round. Referee Mario Yamasaki stopped the bout.
"This was the most satisfying victory of my career," said Liddell, 36, of Santa Barbara. "Tito came back real tough."
Ortiz (15-5, 8 KOs), a former wrestler, worked on his boxing technique knowing he would need it against the former boxer Liddell. But Liddell's experience allowed him to find the right moment to pounce on Ortiz.
"I had him hurt, I just kept throwing punches," said Liddell who also knocked down Ortiz in the first round with a left hook.
Ortiz was gracious in defeat.
"Chuck is the best fighter Pound for Pound in the (mixed martial arts) world," said Ortiz, 31, who suffered a gash on the side of his left eye from a punch. "I'm disgusted by myself. I let my fans down."
Other bouts
Underdog Keith Jardine (12-3-1) knocked out Forrest Griffin (13-4) at 4:41 of the first round in their light heavyweight showdown. A right uppercut followed by a left hook wobbled Griffin who was sent to the floor by a barrage of punches. On the ground Jardine landed right after right until referee John McCarthy stopped the fight for a technical knockout.
"I couldn't believe he was hurt," said Jardine about Griffin who is known for his resiliency. "I was so nervous coming into this fight, but now I know I belong here."
Canada's Jason McDonald (18-7) choked out Chris Leben (15-3) in a middleweight bout that was up for grabs. Though Leben seemed to control the fight with stunning left hands, once the fight went to the ground McDonald managed a chokehold at 4:03 of the second round. Referee Steve Mazagatti saw Leben was unconscious and stopped the fight.
Former UFC heavyweight champion Andrei Arlovski (12-5) caught Brazil's Mario Cruz (2-2) with a sneak right hand while both were tangled on the ground. Then the Belarusian pummeled Cruz until referee Herb Dean stopped the fight at 3:15 of the first round.
Third season winner of the Ultimate Fighter television reality season Michael Bisping (12-0) of Great Britain won by technical knockout over Eric Shafer (9-2-2) at 4:29 of the first round. A knee knocked Shafer groggy then Bisping knocked him to the ground and pounded him. Referee Mario Yamasaki stopped the bludgeoning.
Thiago Alves (16-4) caught Peru's Tony De Souza (15-5) with a knee as he attempted to dive for his legs in a welterweight contest. After that it was pretty much over as Alves pummeled De Souza at 1:10 of the second round forcing referee John McCarthy to halt the bout.
Gabriel Gonzago (7-1) proved too strong for Carmelo Marrero (6-1) in a heavyweight bout. At 3:22 of the first round Gonzago of Massachusetts manipulated his way into arm bar forcing Pennsylvania's Marrero to tap out.
Japan's Yushin Okami (19-3) pounded Georgia's Rory Singer (11-6) into submission at 4:03 of the third round of a middleweight bout. Okami seemed the more-rounded fighter with effective kicks to the head and more accurate punching.
Christian Wellisch (8-2) jumped to a quick start with an accurate left hook that rattled Australia's Anthony Perosh (5-3) in a heavyweight bout. During the first round it seemed the Sacramento fighter might end the fight but the Aussie hung tough. Wellisch won by unanimous decision.