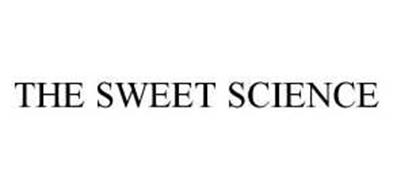 Maybe we are spoiled?
– Hasim Rahman on American heavyweight boxers
In the days before the WBC heavyweight championship fight between champion Hasim Rahman and contender Oleg Maskaev, most boxing scribes held their noses, typed perfunctory paragraphs about 'former Soviet Bloc' fighters taking over heavyweight boxing, before picking American last man standing Rahman to win, big. No, he wasn't bigger, that was the whole point; he was more proportional and more dedicated, eager to prove his 1997 knockout loss to Oleg M. was just a good lead gone horribly wrong. The Baltimore native was after all caught up himself, if his words were truthful, in defending a US pop cult version of post-cold war defensiveness against "them" white guys coming over from wherever-stan to take 'the title.' The ironies therein were so loaded, the cynicism so dizzying, it wasn't even worth redress, though almost no boxing writer in North America seemed up to so much as an attempt at clarification.
In fact, the mostly part-time American boxing scribes, as much as their part-part-time British and Canadian counterparts, hacked out columns of suggested lament on the possibility of the heavyweight boxing scene being "dominated" by "former Russians." Explaining that nationalist declension also proved well beyond the pale of the sports page scribes. Hasim Rahman-Oleg Maskaev having been billed "Last Line of Defense" for all the reasons war – cold and hot – and geopolitical intrigue – west vs. east – could be made to imply in the Age of Terrorism, with the looming suggestion of Pax Americana. As far as the Top Rank promotion was concerned, let the event itself decide the restitution of the normal state of affairs! Bob Arum, doyen of Top Rank, was already concentrating on how the economics of a fall showdown between his guy Rahman and perennial Eastern Block threat Wladimir Klitschko could be primed.
As for Rahman-Maskaev, well, Hasim desperately needed the two million Benjamins and certainly revenge was as good a theme as any to justify keeping "The Rock" as close to fighting trim as semi-seclusion at Big Bear, in California, could realize. Wasn't it wonderful to think that two heavyweights in this day and age could actually have a history together, the guy with the belt until Saturday night being the guy who had almost pulled a Dempsey, leaving the ring on his butt? Rahman, renewed to train like an actual athlete over the last 2 plus years, promised to get his Lewis-swatting right hand out of moth balls for Maskaev.
The 'champ' professed: "I need to hold it down for my country… Never before have I felt as if I put my country on my back."
No, it wasn't Joe Louis' reflective minimalism on his rematch with Germany's Max Schmeling in 1938, but, would the match up sell tickets and roust television viewers? Well, slightly more than 8,000 sauntered in to see the event live, hoping both guys had enough to create a lively event. Then a truly bizarre thing happened. Maskaev came out manfully and did the trick again; he won. For almost 12 rounds the two 30-somethings made a decent scrap out of it, at least in spots. And that's saying something in 2006.
So, the 'former Russian Army lieutenant' reported to be 38-ish, born in Kazakhstan, a US citizen for about 2 years residing in Staten Island, notched his 26th professional stoppage and proved that the spirit of Jimmy Braddock has left Jersey and become a citizen of the world. It was one of those improbable knockout wins for a title that even the guys who picked Oleg with money down for good measure didn't really expect, until they saw it with their own eyes, not really. America boxing fans believed, perhaps for one last time, that Rahman would win, the American should win, mainly because he was an American heavyweight, born and bred. Maskaev was a citizen of American and a Russian heavyweight who happened to have been born in Kazakhstan. In time of war, the optics come out looking for black and white simplicity.
Not for a moment had the topic of Maskaev's 'prime' been brought up before that headshaking, title changing twelfth round. Forgotten was Oleg the Ox, "The Big O" who had reconstituted himself after being fed as fodder to Oliver McCall – who was coming off his WBC title losing decision loss to Frank Bruno at London's Wembley Stadium and then pitted against a prime David Tua – to crush danger men Alex Steward, Courage Tshabalala, Shane Sutcliffe, Hasim Rahman and free-swinging Derrick Jefferson before meeting Kirk Johnson. With our century dawning HBO was hungry to move away from the Lennox Lewis Era earmarking Maskaev's chilling title run, viewing him as the everyman counterpoint to the star-search Ukrainian giants, the brothers Klitschko.
Johnson, the undefeated Canuck, visibly trembled in his dressing room at the Mohegan Sun Casino, at the thought of facing Maskaev for their showdown of men-most-likely in October 7, 2000. Johnson never did catch his nerves, but his left hook and right hand caught Maskaev, sending "Big O" into a two year tail spin, culminating in March of 2002 with Cory Sanders confirming the Johnson result in eight rounds. Or so it seemed, despite being undefeated since early 2003 the hype was dashed, right up until the bell rang for the end of the fourth round against Rahman at the Thomas and Mack Center Saturday night.
For all the hand wringing by American boxing fans, all the ridicule hurled at the current state of 'American Heavyweight Boxing' (as if that exact category existed) now we embark on the most American of clichés: The Big Comeback. In the mean time, boxing scribes and fans alike will have to content themselves with Maskaev vs. Klitschko and whatever becomes of Valuev and the other guy with his WBO quarter of the heavyweight championship. No use in putting those words in capitals or parenthesis any longer. Besides, you all do realize there is no such thing as the heavyweight championship, no such person as the heavyweight champion any longer? We are clear on that, right? The heavyweight champion is a purely historical designation. I hope you all are clear on that and 'it' (the state of non-being) has nothing to do with 'it' having gone overseas or having been downsized, alphabetized, super-sized, junk-bonded, jaded, sold at auction, liquidated or burnt at the cross. We can get back to that another time. I promise.
The remnants of the last heavyweight Jurassic Period linger, though Lennox Lewis' dreadlocks are graying at ringside and the real Dr. Death in the Klitschko family has retired from the practice of filling prescriptions for paid punishment. Riddick Bowe, former 1997 three day Marine Corps volunteer, follows his old nemesis "Commander Evander" Holyfield back to ring center this fall and the entire boxing world winces at the very thought of either man remaining on active duty.
Bowe admitted that beyond the pressing need for funds, he's about as bored as a 39-year-old going on 49 can be. "I ain't got nothin' else to do, baby!" At least Holyfield can pretend that with his legendary shoulders built by Lee Haney and surgically repaired and rested, he can realize his 4th dimensional obsession of once again becoming the undisputed champion of the world. Apparently, the great Holyfield hasn't returned to the space-time of the 21st century in which there is no such thing as the heavyweight champion of boxing.
One almost hates to note that Bowe is scheduled to match up with George "The Fighting Principal" Linberger on or around October 6. Having scored 25 knockouts in his 29 wins, against 8 losses, Linberger was deemed a worthy opponent for the toothless Bowe having won on points against former tough man Butterbean. Ya, you get the picture. Of course, Joe Mesi, not yet 33 and defying conventional reason in continuing his heavyweight career having survived two subdural hematomas, gives us yet another reason to think that the current chaos known as the heavyweight boxing scene resembles never-never-again-land. The latest Mesi PR spun out the 'triumph' of his return to American boxing with his 2nd round stoppage of Dennis "Mad Dog" Matthews outside of Little Rock, Arkansas. A second round stoppage! In his third fight back since his protracted medical suspension making that 3 for 3! Way to go "Baby" Joe! Well, then there are the details of Mesi's return to the ring. And this is where the pabulum hits the fan, fans.
The second Mesi comeback bout with Stephane Tessier in Montreal was six rounds of total mediocrity. Tessier, a 3 and 7 career plodder actually hit Mesi with almost every significant right hand he dared toss at the undefeated Buffalo star in the remaking. Of course, given that Tessier had lost 5 straight heading into the fight and he'd only stopped one fighter – Daniel Desrosiers who was fighting in his pro debut at the time – Team Mesi did their job protecting Mesi the still cashable investment. The problem remains that to sustain his viability and perpetuate the illusion of him as a top heavyweight on the road to restitution they have to embarrass their fighter and the sport while almost no one is watching. What the Uniprix Stadium crowd also witnessed was just how ineffectual Mesi's signature left hook had become and that Tessier's cap gun right was enough to stop Mesi cold in spots.
Rationalizing reality is normative for heavyweights on a comeback. For when joltin' Joe recorded his 'second round stoppage' of "Mad Dog" Matthews in Russellville, Arkansas, on July 12th he did so without even being able to deck the dead beat "Mad Dog." Matthew's corner threw in the towel, allowing his professional record to deflate to an abhorrent 9 and 28 to the delight of Juan DeLeon, Mesi's trainer. After watching Mesi huff and puff his way to a towel tossing TKO, who among the Pope Country Fair Grounds diehards even bothered to ask themselves over beer what was next for "Baby Joe"? But just wait for the buildup Mesi will undoubtedly get on cable television championship boxing telecasts to come, should Mesi obedience train, say, 10 more mad dogs?
Then again, Nicolay Valuev puts his WBA title on the line against Monte Barrett, who's always good for an upset special. Watching a 7'2" heavyweight gives us the spectacle of novelty, if currently heavyweight boxing cannot supply us with the merits of something approaching greatness. We hear that James Toney might actually be training – although we have heard that ad infinitum before and still Toney steps into the squared circle a physical embarrassment judged against the skills his body might otherwise make manifest. Toney will meet once thrashed Samuel Peter August 2nd, the powerhouse Nigerian novice, himself a victim of might and blight. Hyped as the next Ike Ibeabuchi, Peter succumbed to the hit and hold, flick and flee tactics of the Ukrainian butterfly Wladimir Klitschko in a crossroads fight of contenders. Toney's diffident draw against Hasim Rahman for the WBC heavyweight title the counterbalancing disappointment to Peter's September 2005 implosion against the periodically fragile Klitschko.
With Chris Byrd finally belt-less and sent to his destiny at cruiserweight and John Ruiz weathered but unnerving us with talk of a comeback, only the crash and burn of Lamon Brewster makes for our collective perception a more sorry sensation. And yet who knows, if the best of the rest were to actually take to the ring and fight one another, all would not seem lost. Serguei Lyakhovich might prove a tough nut to crack for the ambitions of a Calvin Brock or a Lamon Brewster, one more time. For a while we will have to endure Klitschko taking on Shannon Briggs and Valuev tangoing with Barrett, our dreams of Joe Louis and Muhammad Ali crystallized into mythology, Larry Holmes and Mike Tyson and Lennox Lewis already fables from another century.
So, mostly we wait and hope that things really do play out in cycles over time and that history constitutes an indexing invention for understanding forever. Or we could just trust in the moment and that necessity makes possibility flourish. Maybe the unexpected awaits heavyweight boxing. Maybe it doesn't matter where the big men come from if even one of them gets really, really brave and in his courage displayed the general air of gloom at the top of boxing's theoretical pyramid is dispelled. Right now, we would take one epic night, one great encounter. Please!
Peter/Toney Ii: Peter Has The Brutal Punch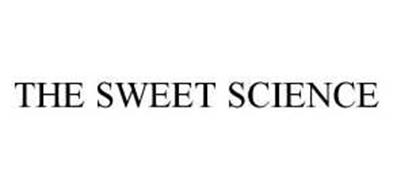 Samuel Peter claims he has dynamites in my two hands?
Heavyweight contenders Samuel "The Nigerian Nightmare" Peter and James Lights Out? Toney get it on a second time this Saturday from the Seminole Hard Rock in Hollywood, Fla. (Showtime).
The hard-slugging Peter, unlike Toney, is one of those strong, silent types notorious for letting their fists to the talking one the opening bell sounds, but the Nigeria Nightmare is as confident as ever and determined to turn Lights Out's lights out for good.
I have got dynamites in my two hands,? said Peter, according the Lagos, Nigeria Vanguard, and I will crush James Toney once and for all. The Toney camp made the mistake of their lives by protesting and seeking a rematch. I am ready to teach him a bitter lesson.?
Sam Peter walked away with the W for Peter/Toney I at the Staples Center in LA last September, but it was by disputed split decision a verdict so disputed, there was even a dispute about the dispute which forced the WBC's hand into mandating Saturday's rematch.
Samuel Peter is the biggest thing to hit African boxing since Ghanaian superstar Azumah Nelson rocked the feather and junior welterweight divisions. The President of the Nigeria Boxing Board of Control, Prince Olaide Adeboye, admitted, according to allAfrica.com, We are rooting for Samuel Peter, of course. He is one boy we believe in to bring back the country's lost glory in professional boxing. I am personally making arrangement to be at the ringside to see him fight Toney again. I was at the first fight in Los Angeles in September.
Peter has the brutal punch, and to me he was the clear winner of the first fight. But the WBC Board of Governors, of which I am a member, voted 21-10 for a rematch. There was nothing those of us Africans on the board could do in the circumstances. But I believe Peter will confirm he is better than Toney and will then go ahead to meet the champion and claim the belt for Nigeria and Africa.?
The Sweet Science P4P Rankings for Asia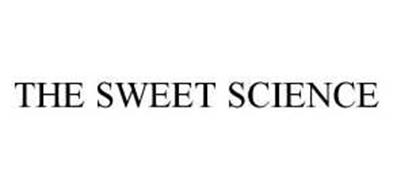 There are claims that boxing is dying. Hogwash. The heavyweight division isn't the only division in boxing and 2007 promises to be a banner year in boxing; especially for boxers hailing from Asia.
While Asia isn't Vegas or Atlantic City, it is a region packed of diamonds in the rough; undiscovered gems and potential superstars who wait for their moment in the sun.
The Sweet Science P4P Rankings – Asia
1) Manny Pacquiao – There's no way to dispute Pacquiao is the best fighter in Asia, if not all of boxing. He's exciting, he wins with Je Ne Sais Quois and is definitely "the man" in boxing.
2) Pongsaklek Wonjongkam – Although his competition leaves much to be desired, his longevity and skills are undeniable. He is currently Thailand's only world champion and is undefeated in ten years. Need I say more?
3) Chris John – A victory over Juan Manuel Marquez, however controversial, shows he belongs at the top of the heap. He easily outpointed Renan Acosta to close out 2006 and should have no trouble defending against Jose Rojas in February. A fight with Pacquiao would not be a good move on his part but a rematch with Marquez would not hurt – especially if he defeats the Mexican again.
4) Hozumi Hasegawa – Hidden away in Japan, Hasegawa is a sharp punching southpaw who put former champion Veeraphol Sahaprom to sleep. He recently bested Genaro Garcia and his herky-jerky style will give fits to any one who steps in the ring with him.
5) Masomori Tokuyama – Tokuyama has never shied away from a good fight and although he only fought once in 2006 (UD12 Jose Navarro), he ledger shows wins over Katsushige Kawashima (twice), Gerry Penalosa (twice) and In Jin Chi (twice). A fight with Hozumi Hasegawa is a distinct possibility in 2007.
6) Nobuo Nashiro – With only seven fights under his belt he took on WBA champion Martin Castillo – and defeated him. Although he's only fought a total of nine fights, nearly all have been against quality opposition. A victory in a rematch with Castillo would cement his claim as the king of the 115-pound division.
7) Yukata Niida – This light-hitting minimumweight defended his title twice in 2006, winning a technical decision against unbeaten Eriberto Gejon (Tech Win 10) and the other on points over Ronald Barrera (W 12). Scheduled to meet Katsunari Takayama early next year – the best has yet to come for this WBA belt holder.
8) In Jin Chi – Won back the title he lost to Takashi Koshimoto in January from Rudolfo Lopez. While there's little uncertainty to his skills, at thirty-three, 2007 may provide some insight as to just how much he has left.
9) Yodsanan Sor Nanthachai –Sor Nonthachai is an exciting, top-shelf fighter with an iron chin. Has no trouble making mincemeat of mid-level opposition and deserves a title shot in 2007. Time is running out.
10) Rey Bautista – He's young, relatively inexperienced in big-time boxing, but will continue to shine in 2007. One of the better prospects in boxing, he should snag a title in 2007.
Asian Fighters Ranked in Ring Magazine
Pound for Pound:
Manny Pacquiao (Philippines): #2
Jr. Lightweight
Manny Pacquiao (Philippines): #1
Yodsanan Sor Nanthachai: #9
Featherweight
Chris John (Indonesia) #1
In Jin Chi (Korea) #3
Takashi Koshimoto (Japan) #5
Hioyuki Enoki (Japan) #7
Jr. Featherweight
Somsak Sithchatchawal (Thailand) #4
Bantamweight
Hozumi Hasegawa (Japan) #2
Veeraphol Sahaprom (Japan) #3
Ratanachai Sor Vorapin (Thailand) #6
Poonsawat Kratingdaenggym (Thailand) #10
Jr. Bantamweight
Nobuo Nashiro (Japan) #1
Katsushige Kawashima (Japan) #7
Pramuansak Phosuwan (Thailand) #10
Flyweight
Pongsaklek Wonjongkam (Thailand) #1
Takefumi Sakata (Japan) #7
Daisuke Naito (Japan) #10
Jr. Flyweight
Koki Kameda (Japan) #1
Minimumweight
Yukata Naiida (Japan) #2
Eagle Kyowa (Japan/Thai) #4
Katsunari Takayama (Japan) #5
Rodel Mayol (Philippines) #7
Boxing in Thailand
There's no shortage of boxers in Thailand. With a huge pool of Muay Thai fighters to draw from and several talented amateur boxing prospects turning pro after the 2008 Beijing Olympics, Thailand seems destined to remain a boxing powerhouse in Asia.
The country is known for having tough, determined and disciplined fighters who give their all whenever the step in to the ring. However, consistently losing while fighting abroad and padding their records with no-hopers has done nothing to enhance their reputation.
Whether because of a lack of marketability, a lack of funds or their unwillingness to travel abroad, the vast majority of boxers from Thailand remain a mystery to fans in the west. If anything though, the boxing scene involving Thai fighters will be active. In fact, it's one of the most active in the world; since 2000, the number of fights has nearly doubled in the country.
The Sweet Science P4P Rankings – Thailand – August 2006
1) Pongsaklek Wonjongkam
2) Poonsawat Kratingdaenggym
3) Somsak Sithchatchawal
4) Wandee Singwancha
5) Sirimongkol Singwancha
6) Yodsanan Sor Nanthachai
7) Veeraphol Sahaprom
8) Pramuansak Phosuwan
9) Terdsak Jandaeng
10) Oleydong Sithamerchai
Current Sweet Science P4P Rankings – Thailand
1) Pongsaklek Wonjongkam (Flyweight) – Definitely the top dog in Thailand
2) Yodsanan Sor Nanthachai (Super Lightweight) – He's a seasoned fighter who has proven himself in the big-time. He's one Thai who can fight outside of Asia. He has an abundance of skills and one-punch power. His overall ability and ease in dispatching anyone other than championship caliber get him the runners-up spot.
3) Poonsawat Kratingdaenggym (Super Bantamweight) – After losing to Vladimir Sidorenko he's bounced back. He's young, he can punch, but the former interim champion needs to prove himself against a name fighter.
4) Somsak Sithchatchawal (Super Bantamweight) – Was his win over Monshipour a fluke or was Celestino Caballero just that good? Did Sithchatchawal catch Monshipour at the right time and can he rebound from the devastating loss? The jury is still out.
5) Wandee Singwancha (Flyweight) – He doesn't have much of a punch which will be his downfall in the end. He can box, as was evidenced in his recent victory over Juanito Rubillar, but this won't be enough. He can no longer make the Jr. Flyweight limit and with no punch he'll have a hard time competing against the "big boys." Although he's now rated second by the WBC, he doesn't deserve to be.
5) Sirimongkol Singwancha (Super Lightweight) – Get this guy a fight. He's better than Jose Armando Santa Cruz and would have beat up Inada had the fight taken place. He'll fight anyone but his biggest obstacle is staying motivated fighting tomato cans in Thailand. Like many Thais, he needs a fight against a name opponent.
6) Wandee Singwancha (Flyweight) – He doesn't have much of a punch which will be his downfall in the end. He can box, as was evidenced in his recent victory over Juanito Rubillar, but this won't be enough. He can no longer make the Jr. Flyweight limit and with no punch he'll have a hard time competing against the "big boys." Although he's now rated second by the WBC, he doesn't deserve to be.
7) Pramuansak Phosuwan (Super Flyweight) – A genuine tough guy. Always calm and focused no matter how heated the battle. But at thirty-eight, he'll be in trouble should he fight one of the division's elite.
8) Veeraphol Sahaprom (Bantamweight) – Will be lucky to get another crack at the title. Although he has a puncher's chance of winning a belt, that's about all he has left at this point. A third shot at Hasegawa is unlikely.
9) Oleydong Sithamerchai (Minimumweight) – He's fought better than the usual opponents faced by Thais at his level and he moves up one spot with the departure of Terdsak Jandaeng. He lacks the punch and is in the wrong division to become a superstar. He'll need to defeat a name opponent to convince me.
10) Saenghiran Lookbanyai / Napapol Kittisakchokchai (Super Bantamweight) – These two square-off in early March, supposedly to see who deserves a shot at Israel Vasquez. Kittisakchokchai has the edge in experience but some feel Lookbanyai has the edge in heart and is the favorite.
Neither has defeated a top twenty fighter and yet are ranked number one and two respectively in the WBC's world.
In Kittisakchokchoi's lone shot at the big-time, he was TKO'd in 10 by Oscar Larios. His dreadful performance against Larios and lack of quality opposition leads me to believe Saenghiran might have more of a shot at beating him than some suspect. Regardless, neither of them lasts longer than six rounds with Israel Vasquez.
Honorable Mention: Wethya Sakmuangklang, Denkaosan Kaovichit, Devid Lookmahanak, Nethra Sasiprapa, Chonlatarn Piriyapinyo, Pornsawan Kratingdaenggym
Thai Fighters Ranked in Ring Magazine
Pongsaklek Wonjongkam: #1 Flyweight
Pramuansak Phosuwan: #10 Jr. Bantamweight
Veeraphol Sahaprom: #3 Bantamweight
Ratanachai Sor Vorapin: #6 Bantamweight
Poonsawat Kratingdaenggym: #10 Bantamweight
Somsak Sithchatchawal: #3 Jr. Featherweight
Yodsanan Sor Nanthachai: #9 Lightweight
Iceman Stops Tito Ortiz Win Streak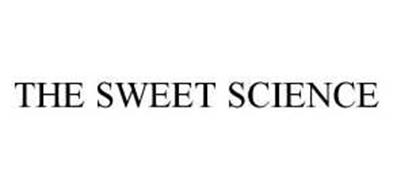 LAS VEGAS—UFC light heavyweight champion Chuck "Iceman" Liddell's fists proved too much for Huntington Beach's Tito Ortiz who was stopped in the third round before a sold out crowd at the MGM Garden Arena on Saturday.
The punching machine Liddell (20-3, 13 KOs) repeated his victory in UFC 66 over the much-improved grappler Ortiz who has improved his punching and blocking. Ortiz was trying to avenge his loss of April 2004.
Despite all the new weapons displayed by Ortiz it wasn't enough as Liddell pummeled the former champion and retained his title with a technical knockout at 3:59 of the third round. Referee Mario Yamasaki stopped the bout.
"This was the most satisfying victory of my career," said Liddell, 36, of Santa Barbara. "Tito came back real tough."
Ortiz (15-5, 8 KOs), a former wrestler, worked on his boxing technique knowing he would need it against the former boxer Liddell. But Liddell's experience allowed him to find the right moment to pounce on Ortiz.
"I had him hurt, I just kept throwing punches," said Liddell who also knocked down Ortiz in the first round with a left hook.
Ortiz was gracious in defeat.
"Chuck is the best fighter Pound for Pound in the (mixed martial arts) world," said Ortiz, 31, who suffered a gash on the side of his left eye from a punch. "I'm disgusted by myself. I let my fans down."
Other bouts
Underdog Keith Jardine (12-3-1) knocked out Forrest Griffin (13-4) at 4:41 of the first round in their light heavyweight showdown. A right uppercut followed by a left hook wobbled Griffin who was sent to the floor by a barrage of punches. On the ground Jardine landed right after right until referee John McCarthy stopped the fight for a technical knockout.
"I couldn't believe he was hurt," said Jardine about Griffin who is known for his resiliency. "I was so nervous coming into this fight, but now I know I belong here."
Canada's Jason McDonald (18-7) choked out Chris Leben (15-3) in a middleweight bout that was up for grabs. Though Leben seemed to control the fight with stunning left hands, once the fight went to the ground McDonald managed a chokehold at 4:03 of the second round. Referee Steve Mazagatti saw Leben was unconscious and stopped the fight.
Former UFC heavyweight champion Andrei Arlovski (12-5) caught Brazil's Mario Cruz (2-2) with a sneak right hand while both were tangled on the ground. Then the Belarusian pummeled Cruz until referee Herb Dean stopped the fight at 3:15 of the first round.
Third season winner of the Ultimate Fighter television reality season Michael Bisping (12-0) of Great Britain won by technical knockout over Eric Shafer (9-2-2) at 4:29 of the first round. A knee knocked Shafer groggy then Bisping knocked him to the ground and pounded him. Referee Mario Yamasaki stopped the bludgeoning.
Thiago Alves (16-4) caught Peru's Tony De Souza (15-5) with a knee as he attempted to dive for his legs in a welterweight contest. After that it was pretty much over as Alves pummeled De Souza at 1:10 of the second round forcing referee John McCarthy to halt the bout.
Gabriel Gonzago (7-1) proved too strong for Carmelo Marrero (6-1) in a heavyweight bout. At 3:22 of the first round Gonzago of Massachusetts manipulated his way into arm bar forcing Pennsylvania's Marrero to tap out.
Japan's Yushin Okami (19-3) pounded Georgia's Rory Singer (11-6) into submission at 4:03 of the third round of a middleweight bout. Okami seemed the more-rounded fighter with effective kicks to the head and more accurate punching.
Christian Wellisch (8-2) jumped to a quick start with an accurate left hook that rattled Australia's Anthony Perosh (5-3) in a heavyweight bout. During the first round it seemed the Sacramento fighter might end the fight but the Aussie hung tough. Wellisch won by unanimous decision.