King And Arum Best Buddies In NYC; Is This A Bold New Era Of Promoter Civility?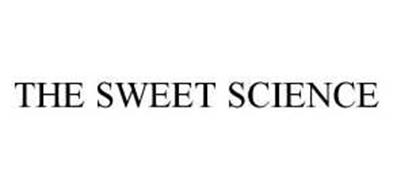 photo by David Martin Warr taken at BB King's IN NYC on Jan. 19
Anyone who follows politics knows that we are, or we may be, in a new era of civility. After the January 8th shooting rampage in Tucson, Arizona, in which a US Congresswomen was shot, and a Federal judge and five others were killed by a mentally ill man, calls for less strident and vitriolic rhetoric in the political arena have so far resulted in a less charged atmosphere.
This was in my head as I attended the Wednesday press conference in New York for the Match 12 pay per view show headlined by WBA junior middleweight champion Miguel Cotto (38-2 with 28 KOs; age 30), who will glove up with the fight game's model of incivility, the Nicaraguan trash talker extraordinaire, Ricardo Mayorga (29-7, with 23 KOs; been KOd four times; age 37). The civility subject popped up because this promotion marks the first time since 2006 (Floyd Mayweather-Zab Judah) that Bob Arum (Cotto's promoter) and Don King (Mayorga's promoter) have co promoted an event.
The two sagacious lions of the promotion business had nothing but kind words for each other at BB King's. Mayorga, though, didn't get the memo on the new deal of kindness. He promised that March 12 would be Cotto's "wake" and asked the Puerto Rican hitter to exit the game after this scrap, to save his mother from having to witness another pummeling.
Check that…maybe Mayorga did get the memo. He quite likely recalled that Miguel's father died a year ago, and in a show of decency, made sure to tell all in attendance that he respected Cotto as a person. Not so as a fighter, he went on to say. Maybe the memo got cut off, maybe it got sent via Twitter? (Follow Editor Mike on Twitter @Woodsy1069).
Mayorga predicted that he'd knock out Cotto within four rounds, a call I cannot fathom. That's not to say that I see Mayorga as being a pushover for Cotto. Not so; I agree with Manny Steward that Cotto best be in top shape, and take the wildman seriously. For a cigarette addict who has to be convinced to give up his beer intake during training, Mayorga has ample stamina, and he will without a doubt storm Cotto, press him, look to land a prayer of a punch against a guy who has been stopped twice, by Margarito and then Pacquiao. (Check back later tonight; I'll post video of Mayorga's entire amusing set).
Arum chatted up the press before the press conference began. He said that King is a "character" and "one of the all-time great" promoters.
Every time they co promote, he said, it's been a delight. "Why we haven't worked together more I just don't know," he said.
King was similarly jovial; he said during his time at the mike that he is looking forward to having his guy win, so he could "walk away with a smile and say, 'I got him again.'"
The Las Vegas-based promoter during his informal chats was upbeat when talking about the May 7 Manny Pacquiao-Shane Mosley showdown. He said that he'd be able to sell three times as many seats as will be available at the MGM Grand. "It's gonna be a real home run," he said. (I will soon post a video interview I did with Arum in which he talks about the choice of Mosley as a foe.)
He also stated that if Julio Cesar Chavez gets past Billy Lyell on Jan. 29, he will match up Chavez against Sebastian Zbik, who was just handed the WBC middleweight belt after that organization took it from Sergio Martinez for not fighting his mandatory.
Arum also said that he will find out for himself if Kelly Pavlik's woes are behind him, that his stint in the Betty Ford clinic for alcohol issues did the job. If Arum sees a healthy Pavlik, the Youngstowner might fight on the Pacman undercard.
Also, Arum still holds out hope for a Pacquiao-Mayweather scrap. The promoter said that there might be some clarity in regards to Mayweather's multiple legal issues early next week.
A more sure bet is a Cotto-Antonio Margarito rematch, if Cotto does the expected against Mayorga. Arum was asked if Cotto might like a crack at Sergio Martinez, but he said the Puerto Rican would likely target Margarito. "We sell fights the public is willing to buy," he said, mentioning that Martinez doesn't have the name recognition that Margarito does.
Arum defended the choice of Mosley over Marquez a bit, saying that Marquez hasn't proved himself at higher weight classes, while Manny has mastered welterweight, and above.
SPEEDBAG Yuri Foreman will test his knee, which was repaired surgically last June, on the undercard. The ex 154 pound champ was showing his his new baby, flashing cell phone pics to his last foe, Miguel Cotto, and Cotto's trainer Manny Steward. Foreman, with a repaired ACL, will take on ultra busy Pawel Wolak, another Top Rank scrapper. They've trained together at Gleasons in Brooklyn, and are quite friendly. "The knee is good," the Park Slope resident quipped. "The doctor told me I'd not be as good a dancer, but that I'll be an OK boxer." He's better than that; Steward called him one of the best technical boxers of his time when talking about Cotto's summer win in Yankee Stadium over Foreman.
—King called the writers in the room "boss scribes." Gotta say, I liked that…
–Christy Martin (49-5) looked in fine form, especially considering on Nov. 23, she was stabbed and shot by her husband Jim. He's been charged with attempted murder and a trial is set for May. The 42-year-old Martin, nicknamed "The Cole Miner's Daughter," was shadowed by attorney Gloria Allred, who specializes in matters of discrimination, often times when women have been the victim of domestic abuse. High profile clients have included Amber Frey, girlfriend to murderer Scott Peterson; the family of Nicole Brown Simpson during OJ Simpson's murder trial and Rachel Uchitel, who tabloids say dated Tiger Woods. The nature of Allred's alliance with Martin isn't clear at this point. Martin meets 9-8 Dakota Stone on March 12. She said she was looking forward to getting back into a title picture, and looking like she was in mid 90s form. Martin didn't address the rumor which ran on TMZ that said her husband snapped when she told him she was now in a romantic situation with someone named "Sherry."
–King gave some love to Allred, who he said is a fearsome foe to male chauvinists, many whom would be keen to keep women "fat, pregnant, over the stove and cooking."
—One element of the press conference that stood out for me, beyond the fact that Mayorga didn't start a scuffle, was the presence of the CEO of Showtime, Matt Blank. We chatted for a couple of minutes before the festivities started, and he impressed me with a down to earth attitude. He used "engagement cues" more often with me than you'd expect such a titan of industry to use. Seriously, his presence sent a strong signal that Showtime is committed to boxing, and probably tells us that the HBO-Arum gulf is a bit deeper than some might think.
2015 Fight of the Year – Francisco Vargas vs Takashi Miura
The WBC World Super Featherweight title bout between Francisco Vargas and Takashi Miura came on one of the biggest boxing stages of 2015, as the bout served as the HBO pay-per-view's co-main event on November 21st, in support of Miguel Cotto vs Saul Alvarez.
Miura entered the fight with a (29-2-2) record and he was making the fifth defense of his world title, while Vargas entered the fight with an undefeated mark of (22-0-1) in what was his first world title fight. Both men had a reputation for all-out fighting, with Miura especially earning high praise for his title defense in Mexico where he defeated Sergio Thompson in a fiercely contested battle.
The fight started out hotly contested, and the intensity never let up. Vargas seemed to win the first two rounds, but by the fourth round, Miura seemed to pull ahead, scoring a knock-down and fighting with a lot of confidence. After brawling the first four rounds, Miura appeared to settle into a more technical approach. Rounds 5 and 6 saw the pendulum swing back towards Vargas, as he withstood Miura's rush to open the fifth round and the sixth round saw both men exchanging hard punches.
The big swinging continued, and though Vargas likely edged Miura in rounds 5 and 6, Vargas' face was cut in at least two spots and Miura started to assert himself again in rounds 7 and 8. Miura was beginning to grow in confidence while it appeared that Vargas was beginning to slow down, and Miura appeared to hurt Vargas at the end of the 8th round.
Vargas turned the tide again at the start of the ninth round, scoring a knock down with an uppercut and a straight right hand that took Miura's legs and sent him to the canvas. Purely on instinct, Miura got back up and continued to fight, but Vargas was landing frequently and with force. Referee Tony Weeks stepped in to stop the fight at the halfway point of round 9 as Miura was sustaining a barrage of punches.
Miura still had a minute and a half to survive if he was going to get out of the round, and it was clear that he was not going to stop fighting.
A back and forth battle of wills between two world championship level fighters, Takashi Miura versus "El Bandido" Vargas wins the 2015 Fight of the Year.
WATCH RELATED VIDEOS ON BOXINGCHANNEL.TV
Jan 9 in Germany – Feigenbutz and De Carolis To Settle Score
This coming Saturday, January 9th, the stage is set at the Baden Arena in Offenburg, Germany for a re-match between Vincent Feigenbutz and Giovanni De Carolis. The highly anticipated re-match is set to air on SAT.1 in Germany, and Feigenbutz will once again be defending his GBU and interim WBA World titles at Super Middleweight.
The first meeting between the two was less than three months ago, on October 17th and that meeting saw Feigenbutz controversially edge De Carolis on the judge's cards by scores of (115-113, 114-113 and 115-113). De Carolis scored a flash knock down in the opening round, and he appeared to outbox Feigenbutz in the early going, but the 20 year old German champion came on in the later rounds.
The first bout is described as one of the most crowd-pleasing bouts of the year in Germany, and De Carolis and many observers felt that the Italian had done enough to win.
De Carolis told German language website RAN.DE that he was more prepared for the re-match, and that due to the arrogance Feigenbutz displayed in the aftermath of the first fight, he was confident that he had won over some of the audience. Though De Carolis fell short of predicting victory, he promised a re-vamped strategy tailored to what he has learned about Feigenbutz, whom he termed immature and inexperienced.
The stage is set for Feigenbutz vs De Carolis 2, this Saturday January 9th in Offenburg, Germany. If you can get to the live event do it, if not you have SAT.1 in Germany airing the fights, and The Boxing Channel right back here for full results.
2015 Knock Out of the Year – Saul Alvarez KO's James Kirkland
On May 9th of 2015, Saul "Canelo" Alvarez delivered a resonant knock-out of James Kirkland on HBO that wins the 2015 KO of the Year.
The knock-out itself came in the third round, after slightly more than two minutes of action. The end came when Alvarez delivered a single, big right hand that caught Kirkland on the jaw and left him flat on his back after spinning to the canvas.Alvarez was clearly the big star heading into the fight. The fight was telecast by HBO for free just one week after the controversial and disappointing Floyd Mayweather Jr. and Manny Pacquiao fight, and Alvarez was under pressure to deliver the type of finish that people were going to talk about. Kirkland was happy to oblige Alvarez, taking it right to Alvarez from the start. Kirkland's aggression saw him appear to land blows that troubled the young Mexican in the early going. Alvarez played good defense, and he floored Kirkland in the first round, displaying his power and his technique in knocking down an aggressive opponent.
However, Kirkland kept coming at Alvarez and the fight entered the third round with both men working hard and the feeling that the fight would not go the distance. Kirkland continued to move forward, keeping "Canelo" against the ropes and scoring points with a barrage of punches while looking for an opening.
At around the two minute mark, Alvarez landed an uppercut that sent Kirkland to the canvas again. Kirkland got up, but it was clear that he did not have his legs under him. Kirkland was going to try to survive the round, but Alvarez had an opportunity to close out the fight. The question was would he take it?
Alvarez closed in on Kirkland, putting his opponent's back to the ropes. Kirkland was hurt, but he was still dangerous, pawing with punches and loading up for one big shot.
But it was the big shot "Canelo" threw that ended the night. Kirkland never saw it coming, as he was loading up with a huge right hand of his own. The right Alvarez threw cracked Kirkland in the jaw, and his eyes went blank. His big right hand whizzed harmlessly over the head of a ducking Alvarez, providing the momentum for the spin that left Kirkland prone on the canvas.
Saul "Canelo" Alvarez went on to defeat Miguel Cotto in his second fight of 2015 and he is clearly one of boxing's biggest stars heading into 2016. On May 9th Alvarez added another reel to his highlight film when he knocked out James Kirkland with the 2015 "Knock Out of the Year".
Photo by naoki fukuda