Bradley Wins Technical Decision From Alexander; "Super Fight" Was Only So-So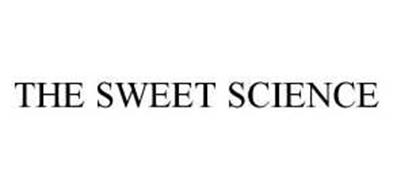 It was billed as The Super Fight, and let us not mince words. It was not.
It was a decent scrap, the main event pitting Timothy Bradley against Devon Alexander in a junior welterweight consolidation bout at the Silverdome in Pontiac, Michigan on Saturday night. The action was, if not scintillating, at least copious. But the ending was a severe disappointment, especially considering the mammoth hypeathon leading up to the hoped-for rumble in Detroit.
A minute into the tenth, in a bout all saw Bradley in solid control of, a clash of heads occurred. The force of the collision hit Alexander's left eye, not the right eye, which had been sliced open in the third. He yowled in pain, complained that "it burns," shook his head back and forth, clearly in distress, and ref Frank Garza on advice of the physician stopped the bout because Devon was unable to continue. After nine whole rounds and a third of the tenth complete, the judges saw it 97-93, 96-95, 98-93, via technical decision, for Bradley.
Bradley afterwards told Larry Merchant that Devon was a great fighter, and he didn't take the bait when Merchant wondered if the pain was all that bad or he just didn't want to continue. "You have to ask him that," Bradley said. He said he'd be happy to meet Amir Khan and Manny Pacquiao as well.
After, Alexander said, "I couldn't see for real, it was burning, I've never been head butted like that, he got a big head, I couldn't see at all. He came in full force. I couldn't see, the doctor said it was in a bad position, so he stopped the fight. But I'm upset. But it's OK." He said he was winning the fight, but backed off when Merchant said the judges saw it otherwise.
Stat-wise, Bradley went 128-419, while Devon went 129-479. Alexander had a 98-89 edge in power punches, or so said the punch counters. Mine eyes told me different.
Steward postbout said the short right was the difference maker for Bradley. Harold Lederman sagely noted late that Alexander moved constantly to his left, right into the right hand. "There's no reason we have to see this fight again at this time," Larry Merchant said after, when asked if the existing rematch clause will be or should be put into play right away. I think all fans will agree. It will be interesting to see if there is an out clause for the network, or they will be compelled to set up and televise a rematch.
Merchant with a majestic ending flourish noted an upswing for boxing, on film and TV. "There is a yearning, there is a void, that people feel that we have to fill for boxing. This didn't fill it exactly tonight. But at leats for one fighter it may be a step out of that void." Well said, poetic one.
Bradley (age 27; from Palm Springs; 27-0 entering; reigning WBO 140 pound champion) weighed 139 1/2 on Friday, 148 on Saturday, while Alexander (age 23; from St. Louis; 21-0 entering; reigning WBC 140 pound champion) was 140, 152 on fight night. HBO broadcast the scrap, with Jim Lampley, Emanuel Steward and Larry Merchant holding down the fort. A coin toss determined who would choose who would come to the ring first, since both men own world championships. Alexander won the toss, and elected to come to the ring second.
In the first, Bradley came out with a stiff jab. He came forward, and Alexander countered smartly, especially with the straight left. Bradley invested in body work early. He drew ahhs with a seven punch combo, as Devon was backed against the ropes. I saw the round for Bradley. Trainer Julio Diaz told Bradley, "You're going to break him down. Let's be very careful, and very smart." Trainer Kevin Cunningham told Devon to wait til Bradley finished, and then immediately get off.
In the second, Devon jabbed, but without full extension. It was like he was doing pad work. That said, he was busier, and looked to be first more. He took the round. After the round, trainer Cunningham told Devon that he should be looking to land a left hand-right hook.
In the third, Bradley came out with more aggression. He landed a nasty left hook, which buzzed Devon a bit. Bradley targeted the gut, to good effect as well. Devon looked to hold, and get Bradley to quit throwing that way. Alexander took a break, with 20 seconds to go, indicating that he was thumbed. A cut formed on his right eyelid. After the round, we saw Cunningham yell at the ref about head butts. The ref said the cut was caused by a punch, but replay showed a head clash. Bradley, by the way, won the round.
In the fourth, Bradley took risk by squaring up, and rat-a-tatting. Devon continued to throw with deadly intent; he almost pulled his punches, at times. A right hook did score well, though. Both men had their moments here. I had a hard time differentiating, so I called it even.
In the fifth, both men landed hooks early. Devon was now in a flow. He was warmed up, had his legs going, and was getting a better rhythm. Bradley wasn't effective in cutting off the ring, and Alexander took the round, clearly.
In the sixth, Bradley got off to a quick start. Devon tried to land the hook, but was short with it, time and again. Bradley landed a sweet right, the best of the bout to this point, with a minute to go. His power shots gave him the edge in round six. After, Cunningham told Devon to jab high and low. Diaz told Bradley that he needed to be busier.
Bradley was up 58-56 on Harold Lederman's card. By the way, the crowd had not been whipped into anything resembling a frenzy to this point.
In the seventh, Bradley threw the first, best combo, sending a message to the judges. Bradley worked harder, and won the round, so I had him ahead 4-2-1. Diaz told him to let his hands go more after the round, just to be safe. The cut over Alexander's right eye, by the way, wasn't closed by cutman Jim Strickland, but it was rendered fairly moot.
In the eighth, Bradley's forward movement told the judges that he was looking to pile up points. Alexander used his legs more, but to what effect? It kept Bradley from landing, but he didn't really capitalize. Both men had their moments, it was a hard round to score, but Bradley had the edge based on volume.
In the ninth, Bradley clanged with a right, after Alexander tapped him with a left down the middle. The right from in close was a winner for Bradley, and he took another round on the TSS-at-home card. The mouse on Devon's eyelid looked like fat NYC subway rat by this time. The crowd was on their best church behavior.
In the 10th, there was another clash of heads. Alexander moaned as a doctor looked at his right eye. "F—, it burns," Devon said. He was shaking his head, trying to shake off the pain. The ref said because of the butt, and Devon being affected, and unwilling or unable to continue, we'd go to the cards.
SPEEDBAG Check back for detailed ringside reports from Zach Levin and Kenneth Bouhairie.
–Steward called the headline bout before it began a potential "miniature Hearns-Leonard."
–Let's not rush to judgment against Alexander, shall we? A little slice opened on the left eye because of that tenth round head butt, and we don't know how he was really feeling when he was complaining of the pain. Now, if his orbital bone isn't busted, it looks like this will be something that will be attached to his resume for awhile. But let's see if there isn't some more clarity in the days ahead before there is a rush to proclaim him a quitter.
2015 Fight of the Year – Francisco Vargas vs Takashi Miura
The WBC World Super Featherweight title bout between Francisco Vargas and Takashi Miura came on one of the biggest boxing stages of 2015, as the bout served as the HBO pay-per-view's co-main event on November 21st, in support of Miguel Cotto vs Saul Alvarez.
Miura entered the fight with a (29-2-2) record and he was making the fifth defense of his world title, while Vargas entered the fight with an undefeated mark of (22-0-1) in what was his first world title fight. Both men had a reputation for all-out fighting, with Miura especially earning high praise for his title defense in Mexico where he defeated Sergio Thompson in a fiercely contested battle.
The fight started out hotly contested, and the intensity never let up. Vargas seemed to win the first two rounds, but by the fourth round, Miura seemed to pull ahead, scoring a knock-down and fighting with a lot of confidence. After brawling the first four rounds, Miura appeared to settle into a more technical approach. Rounds 5 and 6 saw the pendulum swing back towards Vargas, as he withstood Miura's rush to open the fifth round and the sixth round saw both men exchanging hard punches.
The big swinging continued, and though Vargas likely edged Miura in rounds 5 and 6, Vargas' face was cut in at least two spots and Miura started to assert himself again in rounds 7 and 8. Miura was beginning to grow in confidence while it appeared that Vargas was beginning to slow down, and Miura appeared to hurt Vargas at the end of the 8th round.
Vargas turned the tide again at the start of the ninth round, scoring a knock down with an uppercut and a straight right hand that took Miura's legs and sent him to the canvas. Purely on instinct, Miura got back up and continued to fight, but Vargas was landing frequently and with force. Referee Tony Weeks stepped in to stop the fight at the halfway point of round 9 as Miura was sustaining a barrage of punches.
Miura still had a minute and a half to survive if he was going to get out of the round, and it was clear that he was not going to stop fighting.
A back and forth battle of wills between two world championship level fighters, Takashi Miura versus "El Bandido" Vargas wins the 2015 Fight of the Year.
WATCH RELATED VIDEOS ON BOXINGCHANNEL.TV
Jan 9 in Germany – Feigenbutz and De Carolis To Settle Score
This coming Saturday, January 9th, the stage is set at the Baden Arena in Offenburg, Germany for a re-match between Vincent Feigenbutz and Giovanni De Carolis. The highly anticipated re-match is set to air on SAT.1 in Germany, and Feigenbutz will once again be defending his GBU and interim WBA World titles at Super Middleweight.
The first meeting between the two was less than three months ago, on October 17th and that meeting saw Feigenbutz controversially edge De Carolis on the judge's cards by scores of (115-113, 114-113 and 115-113). De Carolis scored a flash knock down in the opening round, and he appeared to outbox Feigenbutz in the early going, but the 20 year old German champion came on in the later rounds.
The first bout is described as one of the most crowd-pleasing bouts of the year in Germany, and De Carolis and many observers felt that the Italian had done enough to win.
De Carolis told German language website RAN.DE that he was more prepared for the re-match, and that due to the arrogance Feigenbutz displayed in the aftermath of the first fight, he was confident that he had won over some of the audience. Though De Carolis fell short of predicting victory, he promised a re-vamped strategy tailored to what he has learned about Feigenbutz, whom he termed immature and inexperienced.
The stage is set for Feigenbutz vs De Carolis 2, this Saturday January 9th in Offenburg, Germany. If you can get to the live event do it, if not you have SAT.1 in Germany airing the fights, and The Boxing Channel right back here for full results.
2015 Knock Out of the Year – Saul Alvarez KO's James Kirkland
On May 9th of 2015, Saul "Canelo" Alvarez delivered a resonant knock-out of James Kirkland on HBO that wins the 2015 KO of the Year.
The knock-out itself came in the third round, after slightly more than two minutes of action. The end came when Alvarez delivered a single, big right hand that caught Kirkland on the jaw and left him flat on his back after spinning to the canvas.Alvarez was clearly the big star heading into the fight. The fight was telecast by HBO for free just one week after the controversial and disappointing Floyd Mayweather Jr. and Manny Pacquiao fight, and Alvarez was under pressure to deliver the type of finish that people were going to talk about. Kirkland was happy to oblige Alvarez, taking it right to Alvarez from the start. Kirkland's aggression saw him appear to land blows that troubled the young Mexican in the early going. Alvarez played good defense, and he floored Kirkland in the first round, displaying his power and his technique in knocking down an aggressive opponent.
However, Kirkland kept coming at Alvarez and the fight entered the third round with both men working hard and the feeling that the fight would not go the distance. Kirkland continued to move forward, keeping "Canelo" against the ropes and scoring points with a barrage of punches while looking for an opening.
At around the two minute mark, Alvarez landed an uppercut that sent Kirkland to the canvas again. Kirkland got up, but it was clear that he did not have his legs under him. Kirkland was going to try to survive the round, but Alvarez had an opportunity to close out the fight. The question was would he take it?
Alvarez closed in on Kirkland, putting his opponent's back to the ropes. Kirkland was hurt, but he was still dangerous, pawing with punches and loading up for one big shot.
But it was the big shot "Canelo" threw that ended the night. Kirkland never saw it coming, as he was loading up with a huge right hand of his own. The right Alvarez threw cracked Kirkland in the jaw, and his eyes went blank. His big right hand whizzed harmlessly over the head of a ducking Alvarez, providing the momentum for the spin that left Kirkland prone on the canvas.
Saul "Canelo" Alvarez went on to defeat Miguel Cotto in his second fight of 2015 and he is clearly one of boxing's biggest stars heading into 2016. On May 9th Alvarez added another reel to his highlight film when he knocked out James Kirkland with the 2015 "Knock Out of the Year".
Photo by naoki fukuda