No Offense Coach Roach, But Mosley's Got No Shot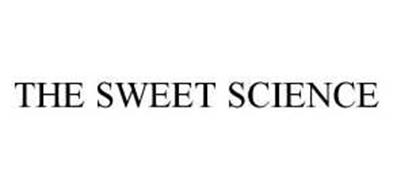 The Pacquiaos on Valentine's Day in NYC. (Chris Farina/Top Rank)
The Manny-Mosley press conference tour moved to NYC on Monday, and after stops in Beverly Hills, and Las Vegas, nothing has been said or shown to me that convinces me that Manny will not convincingly have his way with Mosley when they square off on May 7 in Las Vegas.
Mosley's trainer Naazim Richardson took to the dais at Chelsea Piers, at an event open to the public, and expressed surprise that the odds are 7 to 1 in Pacquiao's favor. He indicated he'd like a piece of the action. Maybe he does feel that way, or maybe he's saying what is expected of the trainer of the man many feel will be so past his prime, that he'll be in over his head against a top-of-his-game Pacman.
I think 7 to 1 is about right, since the 39 1/2 year old Mosley apart from a minute in the second round against Floyd Mayweather last May, and in brief spurts against Sergio Mora in September, shows signs that too much mileage has accrued on him.
And let's be upfront and explicit about this: there is no shame in that.
Great god, the man has been fighting since kindergarten, practically. He's been fighting for about as long as Pacquaio has been alive!
Let that marinate for awhile, will you? Manny is 32, he turns 33 in December.
Even if Mosley gets into the very best condition he can. Even if his head is screwed on as tight as it can be, and no woman woes or money woes blur his vision, even if he finds some new wonder nutrapharma wonder drink….age has simply sapped a goodly percentage of what he was in his prime. Nothing can restore the snap to the tendons that have been pulled and stretched for too damn long. On the offensive, he will be able to snap off a few combos, but nothing that Pacman can't dodge or block. His reflexes are simply not what they use to be, and he will not be able to slip the deadly accurate Pacquiao strikes which will rain down on his noggin with infuriating frequency and speed. He will want to counter punch, and his brain will send a command for him to do so, but his body will rebel. The return fire will not come. He will be stopped, for the first time as a pro. He will not hear the final bell. It might not be as ugly as Manny-Oscar, but there will be comparisons.
Now, that's my story and I'm sticking to it. Freddie Roach maintains that of the three opponents on the table for this outing, Mosley, Andre Berto and Juan Manuel Marquez, he feels Mosley is the most difficult for Manny. I beg to differ, and believe me, feel queasy doing so. Who the heck am I to disagree with Roach? Well, I'm someone who doesn't have a dog in the hunt, for one thing. Marquez has already proven he simply has Manny's number, or is three quarters of the way there anyway. Could he be totally out of his element at 147 pounds, and might Pacquaio whack him around like a Golden Gloves newbie? Perhaps. But I'd still be more curious to see what unfolds in their clash, which will run on Showtime pay-per-view, than in Manny-Mosley. Anyway, that's sort of immaterial now. And it may continue to be immaterial as long as Marquez has a contract with Golden Boy, as Arum seems hellbent on not allowing any fruit from the Pacquiao tree to fall into the Golden Boy yard.
So…we have what we have in front of us. Arum tells us Shane is still dangerous. Freddie says so too. I encourage them both, and Shane too, after he takes his glove off, to flip me the bird if on May 7, he does turn back the clock, and give us more than a tiny taste of what we saw when he stunned Mayweather. The man is as willing as the come, but the body can't comply.
—"I want to greet you a happy Valentines Day especially to my wife Jinky," Pacquiao said, just after he presented her with a special cake from the "Cake Boss" crew. Part of me wanted Mosley to just snap, grab the cake, throw it at the Pacquiaos and ignite a furor. Tell me that heel turn wouldn't have been jaw dropping!
–Manny said he was pumped that he was facing off with someone who wasn't talking trash, but that in the ring, he would still be in it to win it. "I hope you will train hard and I will train hard too," he said to Mosley.
–Pacquiao will depart from NY to DC, for a meeting tomorrow with Senator Harry Reid, who is grateful to Pacquiao for campaigning for him during a rugged re-election battle in November. He and wife Jinky might then have a lunch with President Obama and his wife, Michelle.
–Memo to "haters," and crusty Caucasian sports editors who stopped paying attention after Ali, or maybe Tyson. Boxing ain't dead. Never will be. NEVER. The last three months, people have been leaving movie theaters after watching "The Fighter" shadow boxing, having been injected with the power, and will, and courage that the fighters we treasure display. The Congressman is no niche story. he's special, and he's ours ours ours. Hockey don't make em like this. Baseball don't make em like this. Football don't make em like this. Basketball don't make em like this. That is because the crucible that makes the special fighter is unlike any other.
2015 Fight of the Year – Francisco Vargas vs Takashi Miura
The WBC World Super Featherweight title bout between Francisco Vargas and Takashi Miura came on one of the biggest boxing stages of 2015, as the bout served as the HBO pay-per-view's co-main event on November 21st, in support of Miguel Cotto vs Saul Alvarez.
Miura entered the fight with a (29-2-2) record and he was making the fifth defense of his world title, while Vargas entered the fight with an undefeated mark of (22-0-1) in what was his first world title fight. Both men had a reputation for all-out fighting, with Miura especially earning high praise for his title defense in Mexico where he defeated Sergio Thompson in a fiercely contested battle.
The fight started out hotly contested, and the intensity never let up. Vargas seemed to win the first two rounds, but by the fourth round, Miura seemed to pull ahead, scoring a knock-down and fighting with a lot of confidence. After brawling the first four rounds, Miura appeared to settle into a more technical approach. Rounds 5 and 6 saw the pendulum swing back towards Vargas, as he withstood Miura's rush to open the fifth round and the sixth round saw both men exchanging hard punches.
The big swinging continued, and though Vargas likely edged Miura in rounds 5 and 6, Vargas' face was cut in at least two spots and Miura started to assert himself again in rounds 7 and 8. Miura was beginning to grow in confidence while it appeared that Vargas was beginning to slow down, and Miura appeared to hurt Vargas at the end of the 8th round.
Vargas turned the tide again at the start of the ninth round, scoring a knock down with an uppercut and a straight right hand that took Miura's legs and sent him to the canvas. Purely on instinct, Miura got back up and continued to fight, but Vargas was landing frequently and with force. Referee Tony Weeks stepped in to stop the fight at the halfway point of round 9 as Miura was sustaining a barrage of punches.
Miura still had a minute and a half to survive if he was going to get out of the round, and it was clear that he was not going to stop fighting.
A back and forth battle of wills between two world championship level fighters, Takashi Miura versus "El Bandido" Vargas wins the 2015 Fight of the Year.
WATCH RELATED VIDEOS ON BOXINGCHANNEL.TV
Jan 9 in Germany – Feigenbutz and De Carolis To Settle Score
This coming Saturday, January 9th, the stage is set at the Baden Arena in Offenburg, Germany for a re-match between Vincent Feigenbutz and Giovanni De Carolis. The highly anticipated re-match is set to air on SAT.1 in Germany, and Feigenbutz will once again be defending his GBU and interim WBA World titles at Super Middleweight.
The first meeting between the two was less than three months ago, on October 17th and that meeting saw Feigenbutz controversially edge De Carolis on the judge's cards by scores of (115-113, 114-113 and 115-113). De Carolis scored a flash knock down in the opening round, and he appeared to outbox Feigenbutz in the early going, but the 20 year old German champion came on in the later rounds.
The first bout is described as one of the most crowd-pleasing bouts of the year in Germany, and De Carolis and many observers felt that the Italian had done enough to win.
De Carolis told German language website RAN.DE that he was more prepared for the re-match, and that due to the arrogance Feigenbutz displayed in the aftermath of the first fight, he was confident that he had won over some of the audience. Though De Carolis fell short of predicting victory, he promised a re-vamped strategy tailored to what he has learned about Feigenbutz, whom he termed immature and inexperienced.
The stage is set for Feigenbutz vs De Carolis 2, this Saturday January 9th in Offenburg, Germany. If you can get to the live event do it, if not you have SAT.1 in Germany airing the fights, and The Boxing Channel right back here for full results.
2015 Knock Out of the Year – Saul Alvarez KO's James Kirkland
On May 9th of 2015, Saul "Canelo" Alvarez delivered a resonant knock-out of James Kirkland on HBO that wins the 2015 KO of the Year.
The knock-out itself came in the third round, after slightly more than two minutes of action. The end came when Alvarez delivered a single, big right hand that caught Kirkland on the jaw and left him flat on his back after spinning to the canvas.Alvarez was clearly the big star heading into the fight. The fight was telecast by HBO for free just one week after the controversial and disappointing Floyd Mayweather Jr. and Manny Pacquiao fight, and Alvarez was under pressure to deliver the type of finish that people were going to talk about. Kirkland was happy to oblige Alvarez, taking it right to Alvarez from the start. Kirkland's aggression saw him appear to land blows that troubled the young Mexican in the early going. Alvarez played good defense, and he floored Kirkland in the first round, displaying his power and his technique in knocking down an aggressive opponent.
However, Kirkland kept coming at Alvarez and the fight entered the third round with both men working hard and the feeling that the fight would not go the distance. Kirkland continued to move forward, keeping "Canelo" against the ropes and scoring points with a barrage of punches while looking for an opening.
At around the two minute mark, Alvarez landed an uppercut that sent Kirkland to the canvas again. Kirkland got up, but it was clear that he did not have his legs under him. Kirkland was going to try to survive the round, but Alvarez had an opportunity to close out the fight. The question was would he take it?
Alvarez closed in on Kirkland, putting his opponent's back to the ropes. Kirkland was hurt, but he was still dangerous, pawing with punches and loading up for one big shot.
But it was the big shot "Canelo" threw that ended the night. Kirkland never saw it coming, as he was loading up with a huge right hand of his own. The right Alvarez threw cracked Kirkland in the jaw, and his eyes went blank. His big right hand whizzed harmlessly over the head of a ducking Alvarez, providing the momentum for the spin that left Kirkland prone on the canvas.
Saul "Canelo" Alvarez went on to defeat Miguel Cotto in his second fight of 2015 and he is clearly one of boxing's biggest stars heading into 2016. On May 9th Alvarez added another reel to his highlight film when he knocked out James Kirkland with the 2015 "Knock Out of the Year".
Photo by naoki fukuda