"JUST WATCH MAH SMOKE": The Secret Journeys Of Cocoa Kid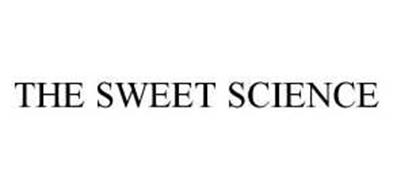 Cocoa Kid's comeback begins…
"JUST WATCH MAH SMOKE,"
The Secret Journeys Of Cocoa Kid
INTRODUCTION
Cocoa Kid was only eighteen years old when he signed to meet Connecticut's Louis Kaplan, a former world featherweight champion with 160 professional fights. Most believed that the teenager was in too deep, too soon. Kaplan was not only a veteran -he was as relentless as nature in a news clip. He'd rush in hurling both fists at an opponent like "breakers against storm swept rocks" until a bloody towel was thrown in from the opposite corner. That's what happened on the night he took the title and the gym rats believed it was going to happen again. Kaplan, they said, had "too many guns" for this gangly newcomer with premature aspirations.
"Lawd, the way some people talk you'd think I needed sympathy," Cocoa Kid told reporters, "It's Kaplan who needs it. He was good once and he still may be good. But ah intend to prove ah'm bettah. Just watch mah smoke."
Early on the morning of February 21st 1933, headlines in the nom de guerre announced the shocking results of the main event: "Cocoa Kid Gives Louis Kid Kaplan Severe Beating in New Haven Arena Bout." The future Hall of Famer and 7-5 favorite spent ten rounds on the receiving end of long jabs and right crosses. Whenever he mustered up that old grit to charge in, Cocoa Kid tied him up or "threw his speed in reverse" and then sprang forward with a scorching attack. The referee didn't give Kaplan one round.
Three days later Kaplan retired. "Nothing can make me change my mind," he said.
…
Chances are slim that there is anyone left who saw that young fighter's first taste of glory. Even the site is gone; the New Haven Arena was replaced by the Coliseum in 1972, which was itself demolished in 2007. But for a moment in time, the golden-hued frame of Cocoa Kid stood glistening under the lights, his eyes burning with pride. For a moment in time, the future was his.
Eight decades have come and gone since then, flitting by like signposts along Interstate 95. He's hard to see in the rearview mirror where the past disappears in the distance.
He was hard to see anyway. He competed in a sport of many shadows where sharkskin suits pulled strings and made damn sure no one talked. Those shadows have lengthened with time.
The case of Cocoa Kid is a cold one. It's a strange one too, rife as it is with false leads and contradictions. Few sports fans knew his real name even while he was campaigning. He was referred to by his nom de guerre, most often "Cocoa Kid" or "Kid Cocoa" by New England newspapers in the early 1930s, then "Louis 'Kid' Cocoa" in the mid 1930s. A proper name began to appear in print as his career progressed, though it seemed to be a fluid concept. "Louis Hardwick," "Luis Harwick," and "Luis Aroya" are only a few of the variations. Cocoa Kid himself was behind these variations, prompting some boxing historians to theorize that he was purposefully trying to conceal his identity. It is just as likely that he himself wasn't exactly sure what his name was. His ethnicity is also uncertain. He was called a Cuban and (more often) a "Porto Rican" at different times during his career. In 1961, a former manager confused things further when he told the Baltimore Sun that he had everyone convinced that Cocoa Kid was "Puerto Rican and couldn't speak a word of English" though in actuality, he said with a laugh, "he was as much an American Negro as Joe Louis."
What we know is that he had over 240 professional bouts in a career that spanned the toughest three decades of the modern era. We know that he was ranked in the top ten by The Ring as a lightweight, welterweight, and middleweight for eighty-one months between August 1933 and February 1947 -and yet was never granted a shot at a world title. We know that he was good enough to not only defeat, but downright embarrass a few of the greatest fighters that ever climbed through the ropes.
He was better than we know.
Sixteen years after upsetting Louis "Kid" Kaplan, he was hired as a sparring partner at Sugar Ray Robinson's training camp in Pompton Lakes, New Jersey. Robinson was at his peak. In the second round of one session, Cocoa Kid landed a short right to the chin and down went the welterweight king. Robinson scrambled to his feet and finished the round but that shot had a message in it, and the message was clear.
"Watch mah smoke," he told the boxing world a long time ago. The boxing world still strains to see him –still asks a question that has echoed down generations: Who was Cocoa Kid?
…..
CHECK BACK SOON FOR THE FIRST OF EIGHT INSTALLMENTS OF THIS LONG-AWAITED SERIES.
The photograph is from the New Bedford Standard-Times, February 2nd 1939. Information from this essay not otherwise referenced is from the Hartford Courant, Meriden Daily Journal, Holyoke Daily Transcript and Telegram, the Baltimore Sun, and the Chicago Daily Tribune.
Springs Toledo can be contacted at scalinatella@hotmail.com.
2015 Fight of the Year – Francisco Vargas vs Takashi Miura
The WBC World Super Featherweight title bout between Francisco Vargas and Takashi Miura came on one of the biggest boxing stages of 2015, as the bout served as the HBO pay-per-view's co-main event on November 21st, in support of Miguel Cotto vs Saul Alvarez.
Miura entered the fight with a (29-2-2) record and he was making the fifth defense of his world title, while Vargas entered the fight with an undefeated mark of (22-0-1) in what was his first world title fight. Both men had a reputation for all-out fighting, with Miura especially earning high praise for his title defense in Mexico where he defeated Sergio Thompson in a fiercely contested battle.
The fight started out hotly contested, and the intensity never let up. Vargas seemed to win the first two rounds, but by the fourth round, Miura seemed to pull ahead, scoring a knock-down and fighting with a lot of confidence. After brawling the first four rounds, Miura appeared to settle into a more technical approach. Rounds 5 and 6 saw the pendulum swing back towards Vargas, as he withstood Miura's rush to open the fifth round and the sixth round saw both men exchanging hard punches.
The big swinging continued, and though Vargas likely edged Miura in rounds 5 and 6, Vargas' face was cut in at least two spots and Miura started to assert himself again in rounds 7 and 8. Miura was beginning to grow in confidence while it appeared that Vargas was beginning to slow down, and Miura appeared to hurt Vargas at the end of the 8th round.
Vargas turned the tide again at the start of the ninth round, scoring a knock down with an uppercut and a straight right hand that took Miura's legs and sent him to the canvas. Purely on instinct, Miura got back up and continued to fight, but Vargas was landing frequently and with force. Referee Tony Weeks stepped in to stop the fight at the halfway point of round 9 as Miura was sustaining a barrage of punches.
Miura still had a minute and a half to survive if he was going to get out of the round, and it was clear that he was not going to stop fighting.
A back and forth battle of wills between two world championship level fighters, Takashi Miura versus "El Bandido" Vargas wins the 2015 Fight of the Year.
WATCH RELATED VIDEOS ON BOXINGCHANNEL.TV
Jan 9 in Germany – Feigenbutz and De Carolis To Settle Score
This coming Saturday, January 9th, the stage is set at the Baden Arena in Offenburg, Germany for a re-match between Vincent Feigenbutz and Giovanni De Carolis. The highly anticipated re-match is set to air on SAT.1 in Germany, and Feigenbutz will once again be defending his GBU and interim WBA World titles at Super Middleweight.
The first meeting between the two was less than three months ago, on October 17th and that meeting saw Feigenbutz controversially edge De Carolis on the judge's cards by scores of (115-113, 114-113 and 115-113). De Carolis scored a flash knock down in the opening round, and he appeared to outbox Feigenbutz in the early going, but the 20 year old German champion came on in the later rounds.
The first bout is described as one of the most crowd-pleasing bouts of the year in Germany, and De Carolis and many observers felt that the Italian had done enough to win.
De Carolis told German language website RAN.DE that he was more prepared for the re-match, and that due to the arrogance Feigenbutz displayed in the aftermath of the first fight, he was confident that he had won over some of the audience. Though De Carolis fell short of predicting victory, he promised a re-vamped strategy tailored to what he has learned about Feigenbutz, whom he termed immature and inexperienced.
The stage is set for Feigenbutz vs De Carolis 2, this Saturday January 9th in Offenburg, Germany. If you can get to the live event do it, if not you have SAT.1 in Germany airing the fights, and The Boxing Channel right back here for full results.
2015 Knock Out of the Year – Saul Alvarez KO's James Kirkland
On May 9th of 2015, Saul "Canelo" Alvarez delivered a resonant knock-out of James Kirkland on HBO that wins the 2015 KO of the Year.
The knock-out itself came in the third round, after slightly more than two minutes of action. The end came when Alvarez delivered a single, big right hand that caught Kirkland on the jaw and left him flat on his back after spinning to the canvas.Alvarez was clearly the big star heading into the fight. The fight was telecast by HBO for free just one week after the controversial and disappointing Floyd Mayweather Jr. and Manny Pacquiao fight, and Alvarez was under pressure to deliver the type of finish that people were going to talk about. Kirkland was happy to oblige Alvarez, taking it right to Alvarez from the start. Kirkland's aggression saw him appear to land blows that troubled the young Mexican in the early going. Alvarez played good defense, and he floored Kirkland in the first round, displaying his power and his technique in knocking down an aggressive opponent.
However, Kirkland kept coming at Alvarez and the fight entered the third round with both men working hard and the feeling that the fight would not go the distance. Kirkland continued to move forward, keeping "Canelo" against the ropes and scoring points with a barrage of punches while looking for an opening.
At around the two minute mark, Alvarez landed an uppercut that sent Kirkland to the canvas again. Kirkland got up, but it was clear that he did not have his legs under him. Kirkland was going to try to survive the round, but Alvarez had an opportunity to close out the fight. The question was would he take it?
Alvarez closed in on Kirkland, putting his opponent's back to the ropes. Kirkland was hurt, but he was still dangerous, pawing with punches and loading up for one big shot.
But it was the big shot "Canelo" threw that ended the night. Kirkland never saw it coming, as he was loading up with a huge right hand of his own. The right Alvarez threw cracked Kirkland in the jaw, and his eyes went blank. His big right hand whizzed harmlessly over the head of a ducking Alvarez, providing the momentum for the spin that left Kirkland prone on the canvas.
Saul "Canelo" Alvarez went on to defeat Miguel Cotto in his second fight of 2015 and he is clearly one of boxing's biggest stars heading into 2016. On May 9th Alvarez added another reel to his highlight film when he knocked out James Kirkland with the 2015 "Knock Out of the Year".
Photo by naoki fukuda