Solo Cotto: Can He Carry A Pay-Per-View With No Supporting Cast?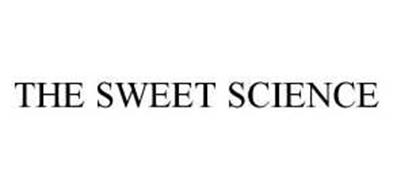 Cotto listens to trainer Steward as Manny gets Miguel's hands ready. (Chris Farina)
For Miguel Cotto, the easy part of the job comes on Saturday night. Defeating Ricardo Mayorga? No sweat—at least when you compare it to the challenge Cotto's been facing leading up to the fight.
No, I'm not talking about training for the bout (although when you add it all up, that's a lot more hard work than just the 36 minutes between the bells). I'm talking about selling the fight. For Cotto, that's where the pressure is on. The reason: He doesn't have any reliable help.
In his biggest past pay-per-view events, Cotto has had a partner. From Shane Mosley to Antonio Margarito to Manny Pacquiao, the buy rates reflected the fact that both combatants had cachet and that the matchups themselves were intriguing. This Saturday, we'll find out how much Cotto is really worth because he's essentially selling a pay-per-view all by himself.
Sure, Mayorga and his promoter Don King are out there doing plenty of carnival barking. But what that does for the most part is just get the fight attention and give the journalists who listen in on their conference calls something to write about. It doesn't necessarily convince people to reach into their wallets—at least not in mass quantities.
For the discerning customer, this pay-per-view is all about Cotto; he has no supporting cast. Mayorga has been living off a couple of wins over Vernon Forrest for eight years, failing to establish so much as a two-fight winning streak since.
As for the televised undercard, is Miguel Vazquez vs. Lenny Zappavigna going to sell any extra PPVs? How about Pawel Wolak against the well-publicized but stylistically unappetizing Yuri Foreman?
Probably the biggest seller on the undercard is someone who wasn't on it until a few days ago. An almost menopausal Christy Martin pulled out with an injury, so professional football player Tommy Zbikowski slid in. No joke, I think this PPV could sell extremely well in the Baltimore area thanks to the presence of the Ravens safety. Or at the very least, the Maryland bars showing the fight will be crowded from 9 p.m. to about 9:15.
But in the end, this is a pay-per-view with one star fighter. It's such a tough sell that it was being peddled largely on the strength of its promoters, King and Bob Arum. In fact, they teamed up for an entire teleconference all about their four-decades-long relationship. That makes for a fine talking point. But if it's supposed to be more than that, if it's supposed to be a selling point, then they're in trouble.
So what does it all mean? It means when the pay-per-view numbers come in, we're going to find out just how big a star Miguel Cotto is.
Right now, we know of two fighters who can carry a PPV all by themselves: Manny Pacquiao and Floyd Mayweather. Both can easily reach a million buys with a top-flight opponent and, increasingly, it seems Pacquiao can do it without a top-flight opponent.
Cotto might just be the third most bankable star in boxing right now. It's probably either him or Juan Manuel Marquez. (Nonito Donaire is rising fast, but seemingly isn't there yet.) Still, it remains to be seen whether Cotto is capable of doing serious business in a fight that fans aren't taking all that seriously.
"Miguel can carry a pay-per-view if you don't set the bar too high and if the expectations are not what they are for the other guys," opined veteran boxing broadcaster Rich Marotta. "He needs an opponent who creates some interest in his own right. I think 250,000 buys would be the upper end for this kind of a fight, a fight where he's the headliner."
Former Boxing Writers Association of America President and TV/radio analyst Tony Paige has a similar numerical range in mind with regard to Cotto-Mayorga.
"It seems like every pay-per-view fight on this level does around 300,000 buys, it's always the same people buying it over and over again," Paige said. "I'd expect 250,000 or so for this fight. It's nice that King and Arum are getting together—but if they were fighting on the undercard, then I think people would really buy it."
Alas, Arum and King will not be swapping leather. But you know who will be? Middleweight champion Sergio Martinez and Sergei Dzinziruk, live on HBO, at the same time the Cotto-Mayorga card is going down. As if Cotto's sales mission wasn't challenging enough, he has to overcome a competing fight card that doesn't come with its own price tag.
Paige feels that's not a major issue: "If you're paying for Cotto-Mayorga, you record the HBO show or you watch it on a replay."
Marotta disagrees: "I think in today's economy, having another fight card up against this is a significant issue."
However, Cotto fans might be passionate enough about their man to overcome that. Though Cotto doesn't have the outward charisma of fellow Puerto Rican stars Felix Trinidad or Juan Manuel Lopez, his countrymen have generally supported him. And you could make the case that his fan base has only grown since he started suffering losses. His TKO defeat to Antonio Margarito was so clouded in after-the-fact controversy that some fans don't view it as a loss while nearly everyone developed sympathy for Cotto. And in losing to Pacquiao, Cotto showed the sort of bravery that fight fans love and respect.
Plus, leading up to the Pacquiao fight, Cotto was featured on HBO's 24/7 series, which helped the quiet, stone-faced warrior show a bit of personality and connect with fight fans on a level he hadn't previously.
But the most important contributor to Cotto's value as an attraction is his fighting style. The man simply doesn't make boring fights. Hell, he created compelling action with Yuri Foreman across the ring from him. There's a little bit of the Arturo Gatti factor in effect with Cotto, as his ability to put butts in seats and convince remote-control operators to click "purchase" doesn't necessarily correlate with his wins and losses.
In today's boxing world, the gulf between the second most bankable fighter and the third most bankable fighter is vast. But Cotto might just be at the top of that second tier. If he exceeds PPV expectations in the Mayorga fight, doing it almost all by himself while going up against a major HBO show, he will have proven himself to be the number-three draw in the sport.
That Cotto will defeat Mayorga is, to me, a foregone conclusion. The extent to which Cotto can carry Mayorga, and the rest of this PPV event, is far less certain. It's those numbers, not the time of the stoppage or the scores on the judges' cards, that have me most intrigued.
Eric Raskin can be contacted at RaskinBoxing@yahoo.com. You can follow him on Twitter @EricRaskin https://twitter.com/#!/EricRaskin and listen to new episodes of his podcast, Ring Theory, at http://ringtheory.podbean.com.
2015 Fight of the Year – Francisco Vargas vs Takashi Miura
The WBC World Super Featherweight title bout between Francisco Vargas and Takashi Miura came on one of the biggest boxing stages of 2015, as the bout served as the HBO pay-per-view's co-main event on November 21st, in support of Miguel Cotto vs Saul Alvarez.
Miura entered the fight with a (29-2-2) record and he was making the fifth defense of his world title, while Vargas entered the fight with an undefeated mark of (22-0-1) in what was his first world title fight. Both men had a reputation for all-out fighting, with Miura especially earning high praise for his title defense in Mexico where he defeated Sergio Thompson in a fiercely contested battle.
The fight started out hotly contested, and the intensity never let up. Vargas seemed to win the first two rounds, but by the fourth round, Miura seemed to pull ahead, scoring a knock-down and fighting with a lot of confidence. After brawling the first four rounds, Miura appeared to settle into a more technical approach. Rounds 5 and 6 saw the pendulum swing back towards Vargas, as he withstood Miura's rush to open the fifth round and the sixth round saw both men exchanging hard punches.
The big swinging continued, and though Vargas likely edged Miura in rounds 5 and 6, Vargas' face was cut in at least two spots and Miura started to assert himself again in rounds 7 and 8. Miura was beginning to grow in confidence while it appeared that Vargas was beginning to slow down, and Miura appeared to hurt Vargas at the end of the 8th round.
Vargas turned the tide again at the start of the ninth round, scoring a knock down with an uppercut and a straight right hand that took Miura's legs and sent him to the canvas. Purely on instinct, Miura got back up and continued to fight, but Vargas was landing frequently and with force. Referee Tony Weeks stepped in to stop the fight at the halfway point of round 9 as Miura was sustaining a barrage of punches.
Miura still had a minute and a half to survive if he was going to get out of the round, and it was clear that he was not going to stop fighting.
A back and forth battle of wills between two world championship level fighters, Takashi Miura versus "El Bandido" Vargas wins the 2015 Fight of the Year.
WATCH RELATED VIDEOS ON BOXINGCHANNEL.TV
Jan 9 in Germany – Feigenbutz and De Carolis To Settle Score
This coming Saturday, January 9th, the stage is set at the Baden Arena in Offenburg, Germany for a re-match between Vincent Feigenbutz and Giovanni De Carolis. The highly anticipated re-match is set to air on SAT.1 in Germany, and Feigenbutz will once again be defending his GBU and interim WBA World titles at Super Middleweight.
The first meeting between the two was less than three months ago, on October 17th and that meeting saw Feigenbutz controversially edge De Carolis on the judge's cards by scores of (115-113, 114-113 and 115-113). De Carolis scored a flash knock down in the opening round, and he appeared to outbox Feigenbutz in the early going, but the 20 year old German champion came on in the later rounds.
The first bout is described as one of the most crowd-pleasing bouts of the year in Germany, and De Carolis and many observers felt that the Italian had done enough to win.
De Carolis told German language website RAN.DE that he was more prepared for the re-match, and that due to the arrogance Feigenbutz displayed in the aftermath of the first fight, he was confident that he had won over some of the audience. Though De Carolis fell short of predicting victory, he promised a re-vamped strategy tailored to what he has learned about Feigenbutz, whom he termed immature and inexperienced.
The stage is set for Feigenbutz vs De Carolis 2, this Saturday January 9th in Offenburg, Germany. If you can get to the live event do it, if not you have SAT.1 in Germany airing the fights, and The Boxing Channel right back here for full results.
2015 Knock Out of the Year – Saul Alvarez KO's James Kirkland
On May 9th of 2015, Saul "Canelo" Alvarez delivered a resonant knock-out of James Kirkland on HBO that wins the 2015 KO of the Year.
The knock-out itself came in the third round, after slightly more than two minutes of action. The end came when Alvarez delivered a single, big right hand that caught Kirkland on the jaw and left him flat on his back after spinning to the canvas.Alvarez was clearly the big star heading into the fight. The fight was telecast by HBO for free just one week after the controversial and disappointing Floyd Mayweather Jr. and Manny Pacquiao fight, and Alvarez was under pressure to deliver the type of finish that people were going to talk about. Kirkland was happy to oblige Alvarez, taking it right to Alvarez from the start. Kirkland's aggression saw him appear to land blows that troubled the young Mexican in the early going. Alvarez played good defense, and he floored Kirkland in the first round, displaying his power and his technique in knocking down an aggressive opponent.
However, Kirkland kept coming at Alvarez and the fight entered the third round with both men working hard and the feeling that the fight would not go the distance. Kirkland continued to move forward, keeping "Canelo" against the ropes and scoring points with a barrage of punches while looking for an opening.
At around the two minute mark, Alvarez landed an uppercut that sent Kirkland to the canvas again. Kirkland got up, but it was clear that he did not have his legs under him. Kirkland was going to try to survive the round, but Alvarez had an opportunity to close out the fight. The question was would he take it?
Alvarez closed in on Kirkland, putting his opponent's back to the ropes. Kirkland was hurt, but he was still dangerous, pawing with punches and loading up for one big shot.
But it was the big shot "Canelo" threw that ended the night. Kirkland never saw it coming, as he was loading up with a huge right hand of his own. The right Alvarez threw cracked Kirkland in the jaw, and his eyes went blank. His big right hand whizzed harmlessly over the head of a ducking Alvarez, providing the momentum for the spin that left Kirkland prone on the canvas.
Saul "Canelo" Alvarez went on to defeat Miguel Cotto in his second fight of 2015 and he is clearly one of boxing's biggest stars heading into 2016. On May 9th Alvarez added another reel to his highlight film when he knocked out James Kirkland with the 2015 "Knock Out of the Year".
Photo by naoki fukuda