EPIX Getting Into Boxing Could REALLY Lift The Sport….BORGES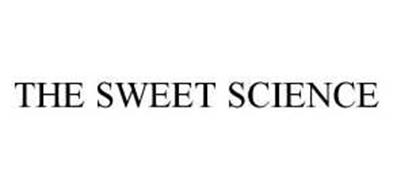 This guy could be real, real good for the sport. Know his face. Mark Greenberg, of EPIX.
Something EPIX is about to happen in boxing and if it works you'll have Mark Greenberg to thank for it.
Saturday around 6 p.m. people walking through Time Square in midtown Manhattan will look up and see WBC heavyweight champion Vitali Klitschko and challenger Odlanier Solis towering over them as they try to render each other unconscious on a massive jumbotron screen at 44th and Broadway. It is all part of a multi-platform boxing trial on the new premium channel which, if it works, will not only help expand EPIX's visibility but also that of boxing's.
EPIX bought the rights to the fight for $150,000 according to sources familiar with the deal and will televise it and some of the undercard beginning at 5 p.m. across multiple platforms so you can see it via pay-per-view or online at EpixHD.com, where it will be broadcast via streaming video or, if you happen to be in Manhattan, you can just walk down Broadway and look up.
"We have to adapt to the tastes of our consumers,'' said Greenberg, who was involved in boxing at first HBO and then oversaw it for a decade at SHOWTIME when that premium cable network was televising some of Mike Tyson's most compelling fights. From those experiences Greenberg became not only a fan of the sport but also a believer in its possibilities as part of a televised business model.
So when the opportunity came to buy the rights to a heavyweight title fight at a reasonable rate, Greenberg grabbed it and immediately searched for ways to make it available in multiple formats designed to attract both the traditional boxing fan and the younger crowd who will very likely watch the fight on streaming video rather than on a traditional television screen.
To Greenberg, where they watch is not important. That they watch is important.
"I have two sons 20 and 18 who watch a ton of sports and most of it is on the internet,'' Greenberg said. "They're happy to watch on the computer so we included that as part of our paradigm. You have to find a way to reach them. We think this kind of multiplatform is the way to go. You have to make your content relevant on their terms.
"Everyone hates change and that's part of the problem in boxing. What have we really done differently in presenting boxing in the last 20, 30, years?
"I'm in awe at the number of athletes who will show up to fights. No other sport is like it. It's 12 rounds, three minutes a round, with no substitutes and no timeouts. But that drama gets lost in a three-hour plus pay-per-view show with 35 minutes between fights. It's boring. In this Circle of Death, attention deficit disorder world today three seconds to them is like an hour.
"A tightly knit two-hour show that brings some of the behind-the-scenes drama out is the best way to go.''
If Greenberg keeps his new premium network in boxing – and it appears he intends to – he'll bring a fresh approach, innovation and a dexterity of thinking about how to get the fight to his audience and the audience to his broadcast in multiple ways, some free and some not. The whole focus of his thinking is how do you do today what boxing needs most – which is to rebuild its slumping audience.
Because of his experience with heavyweight boxing, Greenberg believes, as did former HBO Sports president Seth Abraham when HBO was at its apex, that the heavyweight division is a separate sport from the rest of boxing and when healthy lifts the entire world of prize fighting to new heights.
It is what he hopes Klitschko-Solis can do for EPIX and EPIX can do for boxing.
"Heavyweights are still a unique part of the boxing franchise,'' Greenberg said. "At the end of the day you need an intriguing match-up but for some reason the heavyweights capture a different interest level.
"I grew up watching Ali and Howard Cosell at 5 p.m. on Saturday afternoon. I believe that can still work. If we stay in boxing, and we will, I'll address that. We're hoping to create another way to present the sport. Boxing will get a boost from what we're doing.''
Certainly the sport could use it and the Klitschko-Solis matchup was intriguing enough for Greenberg to see it as both a worthwhile lab experiment and a jumping off spot for what he hopes – and boxing needs – will be a new destination for big fights and fight fans.
"EPIX believes The Heavyweight Championship of the World is very big and very important to the sport of boxing and its fans," Greenberg said. "That is why we are broadcasting it live, streaming it live, and for free, and putting it on the big screen in Times Square."
This will be the elder Klitschko's sixth title defense and it comes against perhaps his most formidable challenger. Although Solis has been plagued with conditioning issues, he remains a fighter with a strong amateur pedigree as part of the Cuban National program, where he won the Olympic gold medal in 2004, so his skills are clear.
Although Klitschko is the favorite the undefeated Solis (17-0, 12 KO) is the kind of live underdog who could make things interesting if he can stand up to the mechanical but wearying punching power of Klitschko (41-2, 38 KO) and rise to the moment. Mark Greenberg is betting it will be that kind of fight and he's betting even more that his growing premium cable network will find a way to get that fight to you in a format that will draw you in.
"We launched on Oct. 30, 2009 so we've been on air 16 months,'' Greenberg said. "We're still in the building part of it. Once it became public knowledge we were getting into boxing I've had all but one of the top promoters in my office.
"It's a good possibility for us. We want to do some things differently, give fans more of the human side of the drama of boxing. We're putting our network on the line.''
And on a jumbotron live and in color above Times Square.
2015 Fight of the Year – Francisco Vargas vs Takashi Miura
The WBC World Super Featherweight title bout between Francisco Vargas and Takashi Miura came on one of the biggest boxing stages of 2015, as the bout served as the HBO pay-per-view's co-main event on November 21st, in support of Miguel Cotto vs Saul Alvarez.
Miura entered the fight with a (29-2-2) record and he was making the fifth defense of his world title, while Vargas entered the fight with an undefeated mark of (22-0-1) in what was his first world title fight. Both men had a reputation for all-out fighting, with Miura especially earning high praise for his title defense in Mexico where he defeated Sergio Thompson in a fiercely contested battle.
The fight started out hotly contested, and the intensity never let up. Vargas seemed to win the first two rounds, but by the fourth round, Miura seemed to pull ahead, scoring a knock-down and fighting with a lot of confidence. After brawling the first four rounds, Miura appeared to settle into a more technical approach. Rounds 5 and 6 saw the pendulum swing back towards Vargas, as he withstood Miura's rush to open the fifth round and the sixth round saw both men exchanging hard punches.
The big swinging continued, and though Vargas likely edged Miura in rounds 5 and 6, Vargas' face was cut in at least two spots and Miura started to assert himself again in rounds 7 and 8. Miura was beginning to grow in confidence while it appeared that Vargas was beginning to slow down, and Miura appeared to hurt Vargas at the end of the 8th round.
Vargas turned the tide again at the start of the ninth round, scoring a knock down with an uppercut and a straight right hand that took Miura's legs and sent him to the canvas. Purely on instinct, Miura got back up and continued to fight, but Vargas was landing frequently and with force. Referee Tony Weeks stepped in to stop the fight at the halfway point of round 9 as Miura was sustaining a barrage of punches.
Miura still had a minute and a half to survive if he was going to get out of the round, and it was clear that he was not going to stop fighting.
A back and forth battle of wills between two world championship level fighters, Takashi Miura versus "El Bandido" Vargas wins the 2015 Fight of the Year.
WATCH RELATED VIDEOS ON BOXINGCHANNEL.TV
Jan 9 in Germany – Feigenbutz and De Carolis To Settle Score
This coming Saturday, January 9th, the stage is set at the Baden Arena in Offenburg, Germany for a re-match between Vincent Feigenbutz and Giovanni De Carolis. The highly anticipated re-match is set to air on SAT.1 in Germany, and Feigenbutz will once again be defending his GBU and interim WBA World titles at Super Middleweight.
The first meeting between the two was less than three months ago, on October 17th and that meeting saw Feigenbutz controversially edge De Carolis on the judge's cards by scores of (115-113, 114-113 and 115-113). De Carolis scored a flash knock down in the opening round, and he appeared to outbox Feigenbutz in the early going, but the 20 year old German champion came on in the later rounds.
The first bout is described as one of the most crowd-pleasing bouts of the year in Germany, and De Carolis and many observers felt that the Italian had done enough to win.
De Carolis told German language website RAN.DE that he was more prepared for the re-match, and that due to the arrogance Feigenbutz displayed in the aftermath of the first fight, he was confident that he had won over some of the audience. Though De Carolis fell short of predicting victory, he promised a re-vamped strategy tailored to what he has learned about Feigenbutz, whom he termed immature and inexperienced.
The stage is set for Feigenbutz vs De Carolis 2, this Saturday January 9th in Offenburg, Germany. If you can get to the live event do it, if not you have SAT.1 in Germany airing the fights, and The Boxing Channel right back here for full results.
2015 Knock Out of the Year – Saul Alvarez KO's James Kirkland
On May 9th of 2015, Saul "Canelo" Alvarez delivered a resonant knock-out of James Kirkland on HBO that wins the 2015 KO of the Year.
The knock-out itself came in the third round, after slightly more than two minutes of action. The end came when Alvarez delivered a single, big right hand that caught Kirkland on the jaw and left him flat on his back after spinning to the canvas.Alvarez was clearly the big star heading into the fight. The fight was telecast by HBO for free just one week after the controversial and disappointing Floyd Mayweather Jr. and Manny Pacquiao fight, and Alvarez was under pressure to deliver the type of finish that people were going to talk about. Kirkland was happy to oblige Alvarez, taking it right to Alvarez from the start. Kirkland's aggression saw him appear to land blows that troubled the young Mexican in the early going. Alvarez played good defense, and he floored Kirkland in the first round, displaying his power and his technique in knocking down an aggressive opponent.
However, Kirkland kept coming at Alvarez and the fight entered the third round with both men working hard and the feeling that the fight would not go the distance. Kirkland continued to move forward, keeping "Canelo" against the ropes and scoring points with a barrage of punches while looking for an opening.
At around the two minute mark, Alvarez landed an uppercut that sent Kirkland to the canvas again. Kirkland got up, but it was clear that he did not have his legs under him. Kirkland was going to try to survive the round, but Alvarez had an opportunity to close out the fight. The question was would he take it?
Alvarez closed in on Kirkland, putting his opponent's back to the ropes. Kirkland was hurt, but he was still dangerous, pawing with punches and loading up for one big shot.
But it was the big shot "Canelo" threw that ended the night. Kirkland never saw it coming, as he was loading up with a huge right hand of his own. The right Alvarez threw cracked Kirkland in the jaw, and his eyes went blank. His big right hand whizzed harmlessly over the head of a ducking Alvarez, providing the momentum for the spin that left Kirkland prone on the canvas.
Saul "Canelo" Alvarez went on to defeat Miguel Cotto in his second fight of 2015 and he is clearly one of boxing's biggest stars heading into 2016. On May 9th Alvarez added another reel to his highlight film when he knocked out James Kirkland with the 2015 "Knock Out of the Year".
Photo by naoki fukuda