RASKIN'S RANTS: Katsidis Asks Questions, Morales Answers Them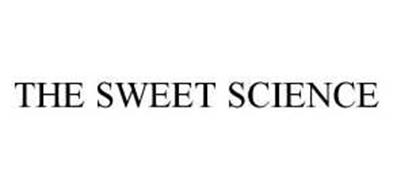 Ref Cortez holding up Kirkland, who looks like he had a few too many tequilas. Actually, he just took on too much of Ishida. (Hogan)
In honor of the refreshing two-man broadcast booth HBO Pay-Per-View gave us on Saturday night, we'll start this week's Rants column with a refreshing two-email mailbag. Don't get used to it. It's just a little something extra because I'm in a giving mood (and because both emails are rather brief).
Eric,
Great interview with Holt McCallany. Terrible shame about the show, which I think even objective, non-boxing-fan critics could agree was outstanding. McCallany comes off in your interview as a very classy guy. Hope to see him achieve the success he deserves. How likely (or unlikely) might it be for "Lights" to be picked up by another network, I wonder? I read somewhere that it would take a miracle … however, it seems a natural for HBO for reasons I'm sure I needn't point out. Those are my thoughts, thanks for the read.??—Sean Newman
Sean,
Holt is indeed a class act. I'm not sure if I'd call Lights Out "outstanding," but it was at least a very good show. Everyone I know who watched it from the start enjoyed it and wished there could be a second season. I think you're right that the show might fit nicely with HBO's overall approach to programming (and they could amp up the gratuitous nudity, which is always fun). But what are the chances a network says, "This series drew insufficient ratings somewhere else, we want it!" Unless Lights Out takes on a shockingly huge second life on DVD, it just doesn't make business sense for anyone to pour money into another season. As a fan of the show, I think you just need to accept that 13 episodes is all you're getting, and be happy they gave us a reasonably satisfying conclusion rather than a brutal cliffhanger. (And you'll always have those two chilling words, "Who won?", to ring in your ears.)
Eric,
If Marcos Maidana is coming off a loss to Amir Khan in December, how is Erik Morales fighting him to become the first Mexican to win titles in four weight classes? I just realized that. WTF?
—Bakari
Bakari,
Obviously, your question was of the rhetorical variety. But it's worth stopping to examine the absurdity in all of these fighters pursuing "history" by winning titles in however many divisions. Manny Pacquiao is no more an eight-division "champion" than Imelda Marcos is. He's an eight-division "titlist," and there's a big difference. Sometimes winning a title qualifies as a major accomplishment; other times it just means you had the connections to make a fight against the 17th best boxer in the division somehow fill a vacancy. Or, in the case of Maidana-Morales, an "interim" vacancy. As you point out, Maidana lost to Khan, and Khan still has the alphabet title he defended against Maidana, yet Maidana's next fight was for the interim version of that same alphabet title. Shame on everyone who played up Morales' "four weight classes" angle prior to this fight. Morales is a great fighter. He's going to the Hall of Fame five years after he retires. But his performance against Maidana will not be remembered for how close he came to winning some stupid belt. It will be remembered for how close he came to beating a quality fighter seven years his junior—and four years after we all assumed his ability to compete on that level to be over.
Now let's continue the Morales-Maidana discussion in the weekly Rants:
• Three simple words: I was wrong. Very, very wrong. Excuse me (and almost everyone else) for not anticipating that 34-year-old Morales was going to fight better than 30-year-old Morales could. But he did. "El Terrible" deserves enormous credit, and I was delighted to have been so wrong. Now just imagine what Morales could have done with two functioning eyes?
• You know you witnessed something extraordinary when every single postfight article leads by talking about the guy who lost.
• Since we all enjoy comparing fights and fighters of today with fights and fighters from the past, did anyone else have Roberto Duran-Iran Barkley flashbacks during the Morales-Maidana fight? Of course, Duran actually won against Barkley, but there's no shame in coming up a little short in a comparison with "Manos de Piedra."
• The phrase of the weekend: "What are you looking at?" Hey, anytime a grown man can borrow from the Biff Tannen playbook, you have to applaud that. It's just a shame Robert Guerrero didn't come back at Michael Katsidis with a comeback so it could then devolve into an intense round of "I know you are but what am I" or perhaps some "yo momma" jokes.
• Runner-up for phrase of the weekend: "Remember guys, I'm fair but I'm firm, and I'm especially firm about jumping on top of a fighter quickly so he can't even try to stand up. Hey, anyone know if Nevada uses the three-knockdown rule?"
• Slightly irritating stoppage or not, you can't take anything away from what Nobuhiro Ishida did to James Kirkland. Some people are now talking about Ishida vs. Sergio Martinez, but I have a better idea: Ishida vs. Ann Wolfe. Come on, tell you wouldn't pay to see that.
• I don't have a crystal ball (as my predictions in Maidana-Morales and Ishida-Kirkland make clear), but I must give myself a public pat on the back for an observation made in the middle of Friday night's stirring Marco Antonio Rubio-David Lemieux fight. As the fifth round was beginning—in a fight in which Lemieux had clearly won every round to that point—I noticed that Rubio was off his stool a few seconds before the bell, ready to fight, walking halfway across the ring, while Lemieux was sitting on his stool until the last possible second. I got a weird vibe from the body language and jotted in my notes, "Wouldn't be shocked to see the pendulum swing." It's not exactly Sergio Martinez's trainer writing on a napkin that his man would knock out Paul Williams in the second round with a left hand, but I'm proud of myself just the same.
• I finally watched Hernan "Tyson" Marquez's win over Luis Concepcion a few days ago, and I'd say it was the best fight since Israel Vazquez-Rafael Marquez III. That's partially due to the fact that the last two years haven't given us a true classic … and partially due to how ridiculous Marquez-Concepcion was. If you haven't watched it on YouTube yet, you'd better have a hell of an excuse. Like "the dog ate my laptop." Or "I don't actually like boxing, I'm just reading this column because I'm Eric's mother."
• I don't mean to stereotype, but was anyone else not exactly shocked to learn that 6'3" welterweight Willie Nelson doesn't have Tex Cobb's chin?
• I solve problems. That's what I do. So here's my idea: Let's just get Roy Jones and Floyd Mayweather in the ring together in an "Uncle Sam Takes All" match, they each dance around each other harmlessly for 12 rounds, then neither has to fight again.
• With the news of her induction into the New Jersey Boxing Hall of Fame, it's safe to say that the Lewis-Holyfield draw is no longer the worst decision Eugenia Williams has been involved in.
• Normally, I end the Rants by plugging the most recent episode of Ring Theory (http://ringtheory.podbean.com); this time, I'll plug next week's episode instead. Two words for you: special guest. One more word for you: Baggmeister. (And you thought last week's episode was politically incorrect?)
Eric Raskin can be contacted at RaskinBoxing@yahoo.com. You can follow him on Twitter @EricRaskin and listen to new episodes of his podcast, Ring Theory, at http://ringtheory.podbean.com.
2015 Fight of the Year – Francisco Vargas vs Takashi Miura
The WBC World Super Featherweight title bout between Francisco Vargas and Takashi Miura came on one of the biggest boxing stages of 2015, as the bout served as the HBO pay-per-view's co-main event on November 21st, in support of Miguel Cotto vs Saul Alvarez.
Miura entered the fight with a (29-2-2) record and he was making the fifth defense of his world title, while Vargas entered the fight with an undefeated mark of (22-0-1) in what was his first world title fight. Both men had a reputation for all-out fighting, with Miura especially earning high praise for his title defense in Mexico where he defeated Sergio Thompson in a fiercely contested battle.
The fight started out hotly contested, and the intensity never let up. Vargas seemed to win the first two rounds, but by the fourth round, Miura seemed to pull ahead, scoring a knock-down and fighting with a lot of confidence. After brawling the first four rounds, Miura appeared to settle into a more technical approach. Rounds 5 and 6 saw the pendulum swing back towards Vargas, as he withstood Miura's rush to open the fifth round and the sixth round saw both men exchanging hard punches.
The big swinging continued, and though Vargas likely edged Miura in rounds 5 and 6, Vargas' face was cut in at least two spots and Miura started to assert himself again in rounds 7 and 8. Miura was beginning to grow in confidence while it appeared that Vargas was beginning to slow down, and Miura appeared to hurt Vargas at the end of the 8th round.
Vargas turned the tide again at the start of the ninth round, scoring a knock down with an uppercut and a straight right hand that took Miura's legs and sent him to the canvas. Purely on instinct, Miura got back up and continued to fight, but Vargas was landing frequently and with force. Referee Tony Weeks stepped in to stop the fight at the halfway point of round 9 as Miura was sustaining a barrage of punches.
Miura still had a minute and a half to survive if he was going to get out of the round, and it was clear that he was not going to stop fighting.
A back and forth battle of wills between two world championship level fighters, Takashi Miura versus "El Bandido" Vargas wins the 2015 Fight of the Year.
WATCH RELATED VIDEOS ON BOXINGCHANNEL.TV
Jan 9 in Germany – Feigenbutz and De Carolis To Settle Score
This coming Saturday, January 9th, the stage is set at the Baden Arena in Offenburg, Germany for a re-match between Vincent Feigenbutz and Giovanni De Carolis. The highly anticipated re-match is set to air on SAT.1 in Germany, and Feigenbutz will once again be defending his GBU and interim WBA World titles at Super Middleweight.
The first meeting between the two was less than three months ago, on October 17th and that meeting saw Feigenbutz controversially edge De Carolis on the judge's cards by scores of (115-113, 114-113 and 115-113). De Carolis scored a flash knock down in the opening round, and he appeared to outbox Feigenbutz in the early going, but the 20 year old German champion came on in the later rounds.
The first bout is described as one of the most crowd-pleasing bouts of the year in Germany, and De Carolis and many observers felt that the Italian had done enough to win.
De Carolis told German language website RAN.DE that he was more prepared for the re-match, and that due to the arrogance Feigenbutz displayed in the aftermath of the first fight, he was confident that he had won over some of the audience. Though De Carolis fell short of predicting victory, he promised a re-vamped strategy tailored to what he has learned about Feigenbutz, whom he termed immature and inexperienced.
The stage is set for Feigenbutz vs De Carolis 2, this Saturday January 9th in Offenburg, Germany. If you can get to the live event do it, if not you have SAT.1 in Germany airing the fights, and The Boxing Channel right back here for full results.
2015 Knock Out of the Year – Saul Alvarez KO's James Kirkland
On May 9th of 2015, Saul "Canelo" Alvarez delivered a resonant knock-out of James Kirkland on HBO that wins the 2015 KO of the Year.
The knock-out itself came in the third round, after slightly more than two minutes of action. The end came when Alvarez delivered a single, big right hand that caught Kirkland on the jaw and left him flat on his back after spinning to the canvas.Alvarez was clearly the big star heading into the fight. The fight was telecast by HBO for free just one week after the controversial and disappointing Floyd Mayweather Jr. and Manny Pacquiao fight, and Alvarez was under pressure to deliver the type of finish that people were going to talk about. Kirkland was happy to oblige Alvarez, taking it right to Alvarez from the start. Kirkland's aggression saw him appear to land blows that troubled the young Mexican in the early going. Alvarez played good defense, and he floored Kirkland in the first round, displaying his power and his technique in knocking down an aggressive opponent.
However, Kirkland kept coming at Alvarez and the fight entered the third round with both men working hard and the feeling that the fight would not go the distance. Kirkland continued to move forward, keeping "Canelo" against the ropes and scoring points with a barrage of punches while looking for an opening.
At around the two minute mark, Alvarez landed an uppercut that sent Kirkland to the canvas again. Kirkland got up, but it was clear that he did not have his legs under him. Kirkland was going to try to survive the round, but Alvarez had an opportunity to close out the fight. The question was would he take it?
Alvarez closed in on Kirkland, putting his opponent's back to the ropes. Kirkland was hurt, but he was still dangerous, pawing with punches and loading up for one big shot.
But it was the big shot "Canelo" threw that ended the night. Kirkland never saw it coming, as he was loading up with a huge right hand of his own. The right Alvarez threw cracked Kirkland in the jaw, and his eyes went blank. His big right hand whizzed harmlessly over the head of a ducking Alvarez, providing the momentum for the spin that left Kirkland prone on the canvas.
Saul "Canelo" Alvarez went on to defeat Miguel Cotto in his second fight of 2015 and he is clearly one of boxing's biggest stars heading into 2016. On May 9th Alvarez added another reel to his highlight film when he knocked out James Kirkland with the 2015 "Knock Out of the Year".
Photo by naoki fukuda