Classy Mares Calls Agbeko A "Great Champion"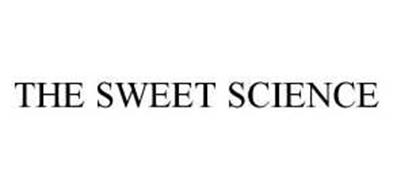 Four of the world's most talented and exciting bantamweights participated in a media conference call to discuss The Bantamweight Tournament Final: Winner Takes All onSaturday, April 23 LIVE on SHOWTIME® (10:30 p.m. ET/PT, delayed on the West Coast) from Nokia Theatre L.A. LIVE in Los Angeles.
International Boxing Federation (IBF) bantamweight world champion Joseph King Kong Agbeko (28-2, 22 KOs), of Accra, Ghana, will defend his title against the fast-rising, undefeated Abner Mares (21-0-1, 13 KOs), of Hawaiian Gardens, Calif. by way of Guadalajara, Jalisco, Mexico, in the tournament final. Mares' WBC Silver bantamweight belt will also be on the line.
In what will be a hotly contested 12-round co-feature, former two-division world champion Vic "Raging Bull" Darchinyan (35-3-1, 27 KOs), of Sydney, Australia, by way of Vanadzok, Armenia, and former IBF bantamweight world champion Yonnhy "El Colombiano" Perez (20-1-1, 14 KOs), of Santa Fe Springs, Calif., by way of Cartagena, Colombia, will clash in a must-win tournament consolation bout.
Tickets, priced at $200, $100, $75, $50 and $25 are on sale now and available for purchase online at Ticketmaster.com and via Ticketmaster charge-by-phone lines at (800) 745-3000. Tickets are also available at STAPLES Center Box Office. Doors at Nokia Theatre L.A. LIVE open at 4 p.m. with the first non-televised undercard fight beginning at 5 p.m. PT.
The Bantamweight Tournament Final: Winner Takes All is promoted by Don King Productions, Gary Shaw Productions, Golden Boy Promotions and Thompson Boxing Promotions and is sponsored by Corona and DeWalt Tools.
Here's what the fighters had to say on Wednesday's conference call:
You're both coming off disappointing defeats in the Semifinals. What do you have to prove?
DARCHINYAN: In my last fight I showed skills for all 12 rounds and didn't go bombing for a knockout. But no more, I'm changing my style again. I'm going to knock out everyone in front of me. This time it's Yonnhy Perez, I'm just coming to knock him out. I'm just coming to destroy him. You will see. People talk about when I moved to bantamweight and say I'm not as powerful as I was at 115 pounds? You will see how powerful I am at bantamweight.
PEREZ: "I have nothing to prove. Everyone knows me; I'm a former world champion. Right now I'm just concentrating on Vic Darchinyan. I feel 100 percent confident. On April 23 everyone will see a great fight.
Yonnhy, the first time you fought Agbeko you won. What did you do wrong or what did you change in the second fight that you lost?
PEREZ: "In the first fight Agbeko came to fight and slug it out with me. In the second fight Agbeko came to box. Agbeko fought a great fight and he beat me. I'm not taking anything away from him."
Yonnhy, have you ever sparred with Vic or watched his fights?
PEREZ: "I've watched Darchinyan fight before because we work with the same promoters. Darchinyan is going to do his job and I'm going to do my job and, at the end, the promoter is going to come out winning because whoever wins is from the same promoter. But we're going to give a great fight. Darchinyan is a great person and it's just part of the sport. We respect it and we're going to do 100 percent for the fans."
Yonnhy, it seemed like you flattened out in the second half of the last fight. What was the reason for that?
PEREZ: "I was frustrated with the fight. Mentally, I was just down. The cut hurt me a lot. It was something that happened and it won't happen again. I'm ready for this fight."
Yonnhy, how did going back to Colombia and training with your family help you for this fight?
PEREZ: "It was a great motivation for me because I was close to my family; I got to see my kids all the time. And that's the reason I'm fighting – I'm fighting for my kids. That motivated me and that why I feel like I'm ready for this fight."
Vic, what kind of impact do you think the Armenian community will have on your fight?
DARCHINYAN: "I'm very excited to fight in front of the crowd. It's great to have because you get more motivated for the fight. I love to fight in America, I love to fight in California. I've never lost in California, I love it. The stadium is a nice stadium, a fancy stadium. It's great to fight here."
Vic, where do you see the fight ending?
DARCHINYAN: "I'm coming to knock him out. He's a good fighter, it's nothing personal, I'm just coming to knock him out. I'm just going to punch the left and the right with damaging punches. I'm just coming to destroy him. I'm looking for a knockout in the fourth round. Is it going to happen, I don't know.
Yonnhy, how will you prepare for Vic and counteract his technique?
PEREZ: "I'm prepared for however Darchinyan comes out. If he comes out to slug I'm going to slug with him. If he comes to box, I'm going box. I'm prepared for whatever Darchinyan brings to me. We're just ready."
Vic, you're fighting in a consolation fight. Are there any issues with motivation?
DARCHINYAN: "I'm a professional and I'm concentrating on my next opponent. What's happened in the past stays in the past. I'm just looking forward to this fight."
Yonnhy, can you answer the same question?
PEREZ: "I have motivation in my family. I fight for my kids so they're better off, my family back home, friends, everybody. I fight for my country and my family. I'm just taking this fight as another fight that I need to win to get to that title shot again."
Who do you think is going to win between Agbeko and Mares?
DARCHINYAN: "I don't care about who's going to win. I just want to fight the winner. I'm looking forward to my next fighter."
PEREZ: "Both fighters are great fighters. But my friend Abner Mares is going to win this fight and he'll be a world champion. I know how hard he's worked for it and it's his time."
Yonnhy, you've fought them both. Do you think you should be first up to challenge the winner of the tournament?
PEREZ: "I believe so. That's why I'm getting ready for this fight because I know that the winner of this fight will take the next step to getting a rematch with either fighter."
Vic, what would you tell your Armenian fans?
DARCHINYAN: "Boxing is about excitement. I'm not coming just to win the fight; I'm coming to bring excitement. I want excitement. I want to fight bigger guys. I want to fight world champions. I want to just prove my point and show everyone how strong I am at the moment. I have my style, I am who I am. I'm just going to show everything in the ring. You're going to see my punches and you're going to hear my punches."
"On the other side of the world in Armenia, April 24 is a very big day for Armenia. It's the Genocide of Armenia. I want everyone to see this fight and see how motivated I am for this fight. All my team is going to come and remember 1915. It's a very big day for Armenia."
DARCHINYAN & PEREZ CLOSING COMMENTS:
PEREZ: "I just want to thank SHOWTIME for putting this tournament together. And I want to thank the promoters. This is a big event and hopefully there are more events that can follow this."
DARCHINYAN: "I'm fighting on SHOWTIME. I want to do something special. I want to put all my exciting fights on Showtime. "
AGBEKO & MARES OPENING COMMENTS:
AGBEKO: "I want to thank SHOWTIME for putting together this tournament. Abner Mares is a very good fighter but I know I'm the best bantamweight in the world and I'm going to win on April 23."
MARES: "I want to thank SHOWTIME for giving me this opportunity to showcase myself. I'm prepared 100 percent for this fight. I'm really focused and I'm going as a champion and I'm defending my title, too. It's destiny. About a year ago this time I was training to fight Yonnhy Perez, who I fought on May 22 of last year. Now I'm ready to fight Joseph Agbeko on April 23. It's destiny, it's a year apart. It's the same belt – I let it go once, it slipped away from my hands, and I got a draw. I shook it off and we worked harder. Now we have a second chance. Not many people get second chances and I'm just going to take advantage of it."
Abner, is there anyone you've fought that you can compare style-wise with Agbeko?
MARES: "I've said it before, I don't like to study tapes or an opponent because you don't know what's he going to bring in. When he comes to fight you it could be totally different. I've never faced a fighter like Joseph Agbeko – Agbeko is a complete fighter, he can box, he can bomb, he can do whatever he wants in the ring. Really, it comes down to whatever style he brings in – we have to work with it and adapt to his style."
Abner, can you talk about how that setback against Perez affected you?
MARES: "A loss or even a draw, which motivates you more, it depends on the person. I took it really serious and went back and worked extremely hard. I had the chance to fight for a world title and I got a draw, which I pretty much consider a loss. I didn't get the title so I just went back in the gym and trained harder. Now I have a second chance and I have to take advantage of it."
Joseph, how did the loss to Perez outside the tournament affect you?
AGBEKO: "After losing to Yonnhy Perez I learned a couple of lessons and I've been working very hard since then. I had the chance to get back with the SHOWTIME Bantamweight Tournament and I was able to reclaim my belt from Yonnhy Perez. The lessons I learned from the first fight are making me work harder and harder every day for the fight with Abner Mares."
Abner, did the Perez fight help you in any way with motivation against Darchinyan?
MARES: "I think every fight that you fight you take something from it and you learn something from it. The Darchinyan fight was a really tough fight. The first couple of rounds didn't go my way. I was cut and I was knocked down. I think what really helped me there was just the motivation and the strength, mentally, that I had just thinking about my family and not thinking about losing. Just the strength – mentally, I never gave up and I always continued to go forward and never had a losing mentality. I think that was the key in that fight."
How do you think your styles will mesh in this fight?
MARES: "I think it's going to be an exciting fight. Obviously, you've seen our styles and have seen us fight. We can both brawl, we can both box. It really just depends what we bring into the ring and how adapt to the styles. I like to give exciting fights. There are times, even Agbeko said, where you go toe-to-toe; I sometimes like that because it makes the fight interesting and exciting."
AGBEKO: "I think we both are skillful and we both are very aggressive. Abner is a very strong guy and always like coming in and throwing a lot of punches. I can do the same. I believe it's going to be a very beautiful fight. There's going to be a lot of action in this fight. I think the smarter fighter is going to win this fight. We're going to fight with our body, our strength and our energy and I think the smartest fighter is going to win."
Abner, who do you think is going to win the Darchinyan-Perez fight?
MARES: "I have no comment on that fight. I just think it's going to be a great fight because of their styles. Yonnhy is a guy that is there to be hit – he's forward, he doesn't like to back up. And Darchinyan likes that. It can go both ways. If Darchinyan lands that left hand that he likes to land right on the chin I think Yonnhy might go down. But, again, if it goes down to Yonnhy being stronger and Darchinyan not being able to take his pressure, it goes both ways. I really don't have a winner there; I just think it's going to be a great fight."
What do you like about this tournament?
AGBEKO: "I love this tournament. This tournament gave me a chance to get my title back from Perez. It's a tournament where you're not going to fight any other contender – you're only fighting the best bantamweights in the world. You're not going to fight the 15th contender or the 10th contender; you're only going to fight the best bantamweights. If you come out of the tournament as the winner then you're going to be the best bantamweight in the world. I think this tournament gives us a chance to prove ourselves and show we're the best bantamweights. I really like the tournament so I with it could continue longer."
MARES: "It's helped me tremendously to get myself known out there. Back then, people would hear rumors about Abner Mares but I never had been showcased. Now, on SHOWTIME, it really helps people recognize me and people recognize my fights. SHOWTIME has done a tremendous job to showcase my style and showcase my life. For me, it worked out great. If they keep going with any other division it will definitely help not just the fighters but boxing as well."
MARES: "When Agbeko said he's similar to a Mexican fighter it's because he's a warrior who gives his all in the ring. He fights his heart out. He throws a lot of punches. He does have a little bit of everything in the ring. It's going to be a great fight. He's a champion and he's a great champion."
Joseph, what do you think are your advantages going into this fight?
AGBEKO: "I don't think about advantages in any fight because I've been fighting very tough fighters for some time now. My advantage is going to be my heart. I've worked a lot on strength for this fight and I've worked a lot on speed. I would like to thank SHOWTIME for giving the opportunity to be in this tournament and to become a world champion again."
Abner, what are your advantages?
MARES: My advantage is fighting here at home. I know that they say the people aren't fighting for you; you're the one going up in the ring. But the people and the crowd are the ones that feed you that energy. Once I get up in the ring and hear people cheer for me feeds me that energy to go the 12 rounds to fight an energetic fight. I want to thank everybody, especially Golden Boy Promotions. They started me from zero – I'm their first project. They turned from zero to a chance for a world title."
For more information, visit www.donking.com, www.garyshawproductions.com, www.goldenboypromotions.com, www.thompsonboxing.com, become a friend on Facebook www.facebook.com/GoldenBoyBoxing or follow us on twitter at www.twitter.com/GaryShawBoxing, www.twitter.com/GoldenBoyBoxing or www.twitter.com/abnermares00.
2015 Fight of the Year – Francisco Vargas vs Takashi Miura
The WBC World Super Featherweight title bout between Francisco Vargas and Takashi Miura came on one of the biggest boxing stages of 2015, as the bout served as the HBO pay-per-view's co-main event on November 21st, in support of Miguel Cotto vs Saul Alvarez.
Miura entered the fight with a (29-2-2) record and he was making the fifth defense of his world title, while Vargas entered the fight with an undefeated mark of (22-0-1) in what was his first world title fight. Both men had a reputation for all-out fighting, with Miura especially earning high praise for his title defense in Mexico where he defeated Sergio Thompson in a fiercely contested battle.
The fight started out hotly contested, and the intensity never let up. Vargas seemed to win the first two rounds, but by the fourth round, Miura seemed to pull ahead, scoring a knock-down and fighting with a lot of confidence. After brawling the first four rounds, Miura appeared to settle into a more technical approach. Rounds 5 and 6 saw the pendulum swing back towards Vargas, as he withstood Miura's rush to open the fifth round and the sixth round saw both men exchanging hard punches.
The big swinging continued, and though Vargas likely edged Miura in rounds 5 and 6, Vargas' face was cut in at least two spots and Miura started to assert himself again in rounds 7 and 8. Miura was beginning to grow in confidence while it appeared that Vargas was beginning to slow down, and Miura appeared to hurt Vargas at the end of the 8th round.
Vargas turned the tide again at the start of the ninth round, scoring a knock down with an uppercut and a straight right hand that took Miura's legs and sent him to the canvas. Purely on instinct, Miura got back up and continued to fight, but Vargas was landing frequently and with force. Referee Tony Weeks stepped in to stop the fight at the halfway point of round 9 as Miura was sustaining a barrage of punches.
Miura still had a minute and a half to survive if he was going to get out of the round, and it was clear that he was not going to stop fighting.
A back and forth battle of wills between two world championship level fighters, Takashi Miura versus "El Bandido" Vargas wins the 2015 Fight of the Year.
WATCH RELATED VIDEOS ON BOXINGCHANNEL.TV
Jan 9 in Germany – Feigenbutz and De Carolis To Settle Score
This coming Saturday, January 9th, the stage is set at the Baden Arena in Offenburg, Germany for a re-match between Vincent Feigenbutz and Giovanni De Carolis. The highly anticipated re-match is set to air on SAT.1 in Germany, and Feigenbutz will once again be defending his GBU and interim WBA World titles at Super Middleweight.
The first meeting between the two was less than three months ago, on October 17th and that meeting saw Feigenbutz controversially edge De Carolis on the judge's cards by scores of (115-113, 114-113 and 115-113). De Carolis scored a flash knock down in the opening round, and he appeared to outbox Feigenbutz in the early going, but the 20 year old German champion came on in the later rounds.
The first bout is described as one of the most crowd-pleasing bouts of the year in Germany, and De Carolis and many observers felt that the Italian had done enough to win.
De Carolis told German language website RAN.DE that he was more prepared for the re-match, and that due to the arrogance Feigenbutz displayed in the aftermath of the first fight, he was confident that he had won over some of the audience. Though De Carolis fell short of predicting victory, he promised a re-vamped strategy tailored to what he has learned about Feigenbutz, whom he termed immature and inexperienced.
The stage is set for Feigenbutz vs De Carolis 2, this Saturday January 9th in Offenburg, Germany. If you can get to the live event do it, if not you have SAT.1 in Germany airing the fights, and The Boxing Channel right back here for full results.
2015 Knock Out of the Year – Saul Alvarez KO's James Kirkland
On May 9th of 2015, Saul "Canelo" Alvarez delivered a resonant knock-out of James Kirkland on HBO that wins the 2015 KO of the Year.
The knock-out itself came in the third round, after slightly more than two minutes of action. The end came when Alvarez delivered a single, big right hand that caught Kirkland on the jaw and left him flat on his back after spinning to the canvas.Alvarez was clearly the big star heading into the fight. The fight was telecast by HBO for free just one week after the controversial and disappointing Floyd Mayweather Jr. and Manny Pacquiao fight, and Alvarez was under pressure to deliver the type of finish that people were going to talk about. Kirkland was happy to oblige Alvarez, taking it right to Alvarez from the start. Kirkland's aggression saw him appear to land blows that troubled the young Mexican in the early going. Alvarez played good defense, and he floored Kirkland in the first round, displaying his power and his technique in knocking down an aggressive opponent.
However, Kirkland kept coming at Alvarez and the fight entered the third round with both men working hard and the feeling that the fight would not go the distance. Kirkland continued to move forward, keeping "Canelo" against the ropes and scoring points with a barrage of punches while looking for an opening.
At around the two minute mark, Alvarez landed an uppercut that sent Kirkland to the canvas again. Kirkland got up, but it was clear that he did not have his legs under him. Kirkland was going to try to survive the round, but Alvarez had an opportunity to close out the fight. The question was would he take it?
Alvarez closed in on Kirkland, putting his opponent's back to the ropes. Kirkland was hurt, but he was still dangerous, pawing with punches and loading up for one big shot.
But it was the big shot "Canelo" threw that ended the night. Kirkland never saw it coming, as he was loading up with a huge right hand of his own. The right Alvarez threw cracked Kirkland in the jaw, and his eyes went blank. His big right hand whizzed harmlessly over the head of a ducking Alvarez, providing the momentum for the spin that left Kirkland prone on the canvas.
Saul "Canelo" Alvarez went on to defeat Miguel Cotto in his second fight of 2015 and he is clearly one of boxing's biggest stars heading into 2016. On May 9th Alvarez added another reel to his highlight film when he knocked out James Kirkland with the 2015 "Knock Out of the Year".
Photo by naoki fukuda