Pacquiao-Marquez III: A Six-Pac Of Signing Subplots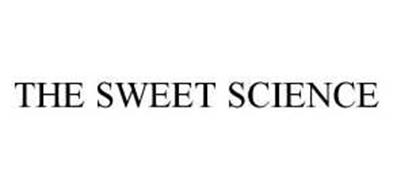 Pacman made Marquez kiss the canvas three times in the first round of this 2004 tangle, but Marquez got his wits about him, and fought him evenly the rest of the way. (Hogan)
Three years ago, on the day after Manny Pacquiao-Juan Manuel Marquez II, I wrote a column for ESPN.com entitled "The Pacquiao-Marquez Postfight Six-Pac." After tense back and forth discussions and negotiations with myself, I have permitted myself to steal intellectual property from me, and so, now that Pacquiao-Marquez III is officially signed, I've put together a prefight "six-Pac" of subplots worth discussing. With Pacquiao vs. Marquez the matchup on everybody's mind, here are six underlying matchups worth watching for in the weeks and months ahead:
1. Size vs. Style
This is what's at the root of the debate currently taking over the blogosphere/podcast-o-sphere/message-board-o-sphere: Is this a competitive fight or a mismatch? If you're championing it as a competitive fight (as I am, more or less), you're basing that on the belief that Marquez has proven his style gives Pacquiao fits, and it's a style unlike anything Pac-Man has seen since his one-point split decision over JMM in '08. If you're decrying it as a mismatch, you're basing that on the belief that Pacquiao has outgrown Marquez since their last fight and, at a contract weight of 144 pounds, Pacquiao will be at his most effective and "Dinamita" will be at his least effective.
I'll be the first to admit that I'd rather have seen the fighters agree to meet at 140, a weight I firmly believe Manny can still make (since his team has repeatedly insisted he has to trap several pounds of food in his moustache and goatee just to tip the scales at 145). But to me, it's more about what Marquez weighs than what Pacquiao weighs. Marquez, regardless of the contract weight, should still train to be about 135 pounds or so—in shape, comfortable, no spare tire like we saw against Floyd Mayweather. The better condition Marquez is in, the quicker he'll be, and the more he can offset whatever poundage he's giving away.
This is an unusual situation in that almost nobody is picking Marquez to win, but many of us endorse the fight anyway. Perhaps we've just been beaten down by the parade of matches (Josh Clottey, Antonio Margarito, Shane Mosley) for which you couldn't find anyone at all picking against Pacquiao. But what I see here is an opponent who, at any weight, knows how to time and hit Pacquiao. Yes, it's possible the size difference will influence each man's ability to take the other's punch. It's possible Pacquiao will blow Marquez out, as he nearly did in their first meeting seven years ago. But whatever the outcome, I want to see Pacquiao face someone with a style that isn't made to order. Marquez MIGHT give Pacquiao fits again. That's good enough to get me supporting Pacquiao-Marquez III.
2. HBO vs. Showtime
This will be a fascinating behind-the-scenes battle, and the roles are very different now: Showtime is the incumbent, and the onus is on HBO to blow Bob Arum away with a marketing package that outdoes what Showtime and CBS can do. HBO's parent company, Time Warner, does not own any of the "big four" free networks. But it owns TNT and TBS, which are the same as a free network to any household that would ever consider ordering a pay-per-view fight. It owns CNN and might be able to promise Arum extra news coverage leading up to the Pacquiao-Marquez fight on that channel. It owns Sports Illustrated, which means HBO might be able to guarantee that Pacquiao goes on the cover the week of the fight.
There's a lot at stake here; without Pacquiao in the fold and without Mayweather in anybody's fold, HBO is in danger of going the entire year without a major moneymaker on pay-per-view. Ross Greenburg and company will be bending over backward to please, while Ken Hershman and company will be equally motivated to hold onto the biggest star in the sport and put their competitors in a world of hurt. Pacquiao vs. Marquez MIGHT be a two-way slugfest; HBO vs. Showtime definitely WILL be.
3. Top Rank vs. Golden Boy
Even those who weren't excited to see Pacquiao-Marquez III consummated expressed delight over Lance Pugmire's report in the L.A. Times that Arum met face to face with Richard Schaefer of Golden Boy Promotions (to politely pry Marquez away from him) and that the meeting ended "in a burst of goodwill, with handshakes."
Look, Top Rank doesn't need Golden Boy all that badly right now. But GBP could greatly benefit from matching some of its fighters against Top Rank's and eventually getting its finger in the Pacquiao pie again. So Schaefer, intelligently, let Marquez go without kicking up much of a fuss. (Well, he kicked up a little fuss initially, but rolled over in the end.) If Top Rank and Golden Boy start working together again, as Arum said he expects they will, it's a huge victory for both promotional companies and for the fight fans.
And, not to set everyone up for disappointment by being overly optimistic, but if that Mayweather guy ever decides he wants to risk his perfect record against Pacquiao and make $40-million or so to do it, this would be one less obstacle to stand in the way of the fight the world has been demanding for the last two years.
4. Juan Manuel Marquez vs. David Diaz
This is a tough one to wrap my head around. Why exactly would Marquez risk blowing his $5-million (at least) payday with a keep-busy fight against Diaz on July 2? If something goes wrong here, it ends the 18-year reign of Michael Bentt-Tommy Morrison as the go-to example of a tuneup-turned-tragedy. And it's not impossible for something to go wrong here. Ninety-eight times out of 100, JMM whips Diaz with all the bones removed from his hands and his feet tied together. But one time out of 100, Marquez gets a nasty cut from a clash of heads. And one time out of 100, Diaz catches him with the perfect punch.
For fans of symmetry, perhaps it's pleasing that the very same tuneup opponent Pacquiao butchered after the second Marquez fight will be presented to Marquez three years later. But for fans of sanity, it's shocking that Marquez-Diaz could actually happen. There are ways to stay sharp by simulating a fight in the gym while wearing headgear and not taking any chance of suffering an official defeat. But if Marquez vs. Diaz goes forward, it's a tuneup that the boxing world will be watching nervously and intently.
5. Urine vs. Steroids
These serve as a diversion from some of the serious subplots, and it can't be denied that we'll hear plenty about both of these substances entering the fighters' bodies over the next few months. You can't build to a Marquez fight anymore without acknowledging that the man likes to get his drinkle on. (Do I get credit for that one on UrbanDictionary.com?) And as we've sadly come to learn, every phony story about Pacquiao 'roiding up will create a hurricane of interest and retweeting from his detractors.
Throughout the buildup to Pacquiao-Marquez III, we will see/hear/read about what these fighters are or aren't putting into their bodies. One will be unimportant and will serve to amuse and entertain. The other will be highly important and will serve to stir up fabricated controversy.
And it's probably only a matter of time until an unnamed source blogs about how he watched Manny shoot up, then pee into a cup, then Marquez drank the pee and got juiced up himself. Let the reckless tweeting begin.
6. Floyd Mayweather vs. Anybody
The sixth subplot of this six-Pac was supposed to be Timothy Bradley vs. Amir Khan, a fight that, a few days ago, looked like it was poised to come together now that Bradley's dream of fighting Pacquiao in the fall had been dashed by the Pacquiao-Marquez signing. So I wrote a few staggeringly brilliant paragraphs about this battle for undisputed junior welterweight supremacy. And then Bradley took his reputation for doing damage by using his head to a new level. Instead of relying on his fighter's instinct and signing for the fight, he found a way to convince himself he has better options. I'm pretty sure he's wrong, but that's a discussion for another day.
Instead, the discussion turns to the name that lurks in the background of every Pacquiao fight. The Pacquiao vs. Mayweather talk hasn't slowed down—at least not among the mainstream observers and general sports show talking heads—and the rumor mill will churn over the next few months as to whether and when Mayweather will fight again. Pacquiao-Marquez III is still almost six months away; will Floyd fight in the interim? In terms of a possible opponent, the name that keeps popping up is Paul Spadafora. (You know, because Pito Cardona isn't available and Stefano Zoff wants too much money.)
Whether he takes a tuneup, a real fight, or no fight at all, Mayweather's name will swim about the Pacquiao-Marquez proceedings. It's a constant subplot.
Maybe the Vegas casinos will even post lines on whether "Money" will fight again this year. If they do, look for Mayweather to place bets on both sides. It seems he hasn't made his mind up yet, and he's going to want to be able to show us the winning ticket either way.
Eric Raskin can be contacted at RaskinBoxing@yahoo.com. You can follow him on Twitter @EricRaskin and listen to new episodes of his podcast, Ring Theory, at http://ringtheory.podbean.com.
2015 Fight of the Year – Francisco Vargas vs Takashi Miura
The WBC World Super Featherweight title bout between Francisco Vargas and Takashi Miura came on one of the biggest boxing stages of 2015, as the bout served as the HBO pay-per-view's co-main event on November 21st, in support of Miguel Cotto vs Saul Alvarez.
Miura entered the fight with a (29-2-2) record and he was making the fifth defense of his world title, while Vargas entered the fight with an undefeated mark of (22-0-1) in what was his first world title fight. Both men had a reputation for all-out fighting, with Miura especially earning high praise for his title defense in Mexico where he defeated Sergio Thompson in a fiercely contested battle.
The fight started out hotly contested, and the intensity never let up. Vargas seemed to win the first two rounds, but by the fourth round, Miura seemed to pull ahead, scoring a knock-down and fighting with a lot of confidence. After brawling the first four rounds, Miura appeared to settle into a more technical approach. Rounds 5 and 6 saw the pendulum swing back towards Vargas, as he withstood Miura's rush to open the fifth round and the sixth round saw both men exchanging hard punches.
The big swinging continued, and though Vargas likely edged Miura in rounds 5 and 6, Vargas' face was cut in at least two spots and Miura started to assert himself again in rounds 7 and 8. Miura was beginning to grow in confidence while it appeared that Vargas was beginning to slow down, and Miura appeared to hurt Vargas at the end of the 8th round.
Vargas turned the tide again at the start of the ninth round, scoring a knock down with an uppercut and a straight right hand that took Miura's legs and sent him to the canvas. Purely on instinct, Miura got back up and continued to fight, but Vargas was landing frequently and with force. Referee Tony Weeks stepped in to stop the fight at the halfway point of round 9 as Miura was sustaining a barrage of punches.
Miura still had a minute and a half to survive if he was going to get out of the round, and it was clear that he was not going to stop fighting.
A back and forth battle of wills between two world championship level fighters, Takashi Miura versus "El Bandido" Vargas wins the 2015 Fight of the Year.
WATCH RELATED VIDEOS ON BOXINGCHANNEL.TV
Jan 9 in Germany – Feigenbutz and De Carolis To Settle Score
This coming Saturday, January 9th, the stage is set at the Baden Arena in Offenburg, Germany for a re-match between Vincent Feigenbutz and Giovanni De Carolis. The highly anticipated re-match is set to air on SAT.1 in Germany, and Feigenbutz will once again be defending his GBU and interim WBA World titles at Super Middleweight.
The first meeting between the two was less than three months ago, on October 17th and that meeting saw Feigenbutz controversially edge De Carolis on the judge's cards by scores of (115-113, 114-113 and 115-113). De Carolis scored a flash knock down in the opening round, and he appeared to outbox Feigenbutz in the early going, but the 20 year old German champion came on in the later rounds.
The first bout is described as one of the most crowd-pleasing bouts of the year in Germany, and De Carolis and many observers felt that the Italian had done enough to win.
De Carolis told German language website RAN.DE that he was more prepared for the re-match, and that due to the arrogance Feigenbutz displayed in the aftermath of the first fight, he was confident that he had won over some of the audience. Though De Carolis fell short of predicting victory, he promised a re-vamped strategy tailored to what he has learned about Feigenbutz, whom he termed immature and inexperienced.
The stage is set for Feigenbutz vs De Carolis 2, this Saturday January 9th in Offenburg, Germany. If you can get to the live event do it, if not you have SAT.1 in Germany airing the fights, and The Boxing Channel right back here for full results.
2015 Knock Out of the Year – Saul Alvarez KO's James Kirkland
On May 9th of 2015, Saul "Canelo" Alvarez delivered a resonant knock-out of James Kirkland on HBO that wins the 2015 KO of the Year.
The knock-out itself came in the third round, after slightly more than two minutes of action. The end came when Alvarez delivered a single, big right hand that caught Kirkland on the jaw and left him flat on his back after spinning to the canvas.Alvarez was clearly the big star heading into the fight. The fight was telecast by HBO for free just one week after the controversial and disappointing Floyd Mayweather Jr. and Manny Pacquiao fight, and Alvarez was under pressure to deliver the type of finish that people were going to talk about. Kirkland was happy to oblige Alvarez, taking it right to Alvarez from the start. Kirkland's aggression saw him appear to land blows that troubled the young Mexican in the early going. Alvarez played good defense, and he floored Kirkland in the first round, displaying his power and his technique in knocking down an aggressive opponent.
However, Kirkland kept coming at Alvarez and the fight entered the third round with both men working hard and the feeling that the fight would not go the distance. Kirkland continued to move forward, keeping "Canelo" against the ropes and scoring points with a barrage of punches while looking for an opening.
At around the two minute mark, Alvarez landed an uppercut that sent Kirkland to the canvas again. Kirkland got up, but it was clear that he did not have his legs under him. Kirkland was going to try to survive the round, but Alvarez had an opportunity to close out the fight. The question was would he take it?
Alvarez closed in on Kirkland, putting his opponent's back to the ropes. Kirkland was hurt, but he was still dangerous, pawing with punches and loading up for one big shot.
But it was the big shot "Canelo" threw that ended the night. Kirkland never saw it coming, as he was loading up with a huge right hand of his own. The right Alvarez threw cracked Kirkland in the jaw, and his eyes went blank. His big right hand whizzed harmlessly over the head of a ducking Alvarez, providing the momentum for the spin that left Kirkland prone on the canvas.
Saul "Canelo" Alvarez went on to defeat Miguel Cotto in his second fight of 2015 and he is clearly one of boxing's biggest stars heading into 2016. On May 9th Alvarez added another reel to his highlight film when he knocked out James Kirkland with the 2015 "Knock Out of the Year".
Photo by naoki fukuda