No Comparison: Canelo Rises Above His Hypothetical Rival….RASKIN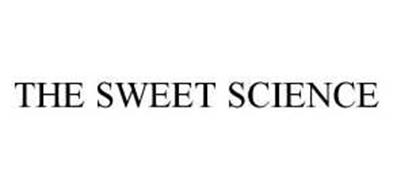 Within the confines of my own column (the one place in the world where I actually hold some authority), I'm officially placing a ban on comparisons between Saul "Canelo" Alvarez and Julio Cesar Chavez Jr.
Starting … now.
Starting … now.
Okay. Starting at the end of this column.
This will be the last time I compare Alvarez with Chavez, and the only reason I'm doing it is to point out why I shouldn't be. Until their most recent fights, it was reasonable to suggest boxing's two most popular young Mexicans were of similar ability and were on an eventual collision course. But after watching Alvarez completely dismantle Ryan Rhodes in Guadalajara on Saturday night, I'm finally sold on enough of the Alvarez hype to declare that, no, they aren't of similar ability, and if Canelo and Chavez are on a collision course, it runs over Bob Arum's dead body.
This is not meant as a knock on Chavez, who's a decent enough boxer, a guy who fights with heart and who deserves some credit for making it through 44 bouts without a loss (even if the judges had to help him out a time or two). It's just that Alvarez is substantially better. If they fought now, Alvarez would drub him. And the longer they wait, the worse it's going to get for Chavez.
Yes, Chavez is still improving. But he's doing so very incrementally. He's now 25 years old, and I'd estimate we're currently seeing about 90 percent of his potential. He can definitely get better under the tutelage of Freddie Roach; he just isn't going to get a whole lot better. Anything more than another 10 percent or so doesn't seem realistic.
Alvarez, on the other hand, is only 20 years old. He's making dramatic leaps, if not from one fight to the next, then at least from one year to the next. This isn't women's tennis, where you hit your prime at 20. I'd guess Alvarez is fighting at about 60 percent of his prime potential now. You can never say for sure that a fighter is going to be great until you've seen him prove himself against the best in the world—and even then, it takes time to establish greatness—but based on what I saw against Rhodes, I now think there's a chance that Alvarez is on his way to being great. I've never had such a thought about Chavez pass through my mind.
(Full disclosure: I do some freelance work for The Ring magazine, which is owned by Golden Boy Promotions, which promotes Alvarez. However, before you accuse me of any bias, note that Golden Boy Promotions took away half my workload earlier this year by putting the kibosh on my web column for reasons that remain unclear. If anything, I could easily be biased in the other direction. The point is, any praise I give to Alvarez is my honest, unbiased opinion, and I hope that my nearly 14 years of professional, ethical boxing writing has built up a little trust among fight fans.)
For a time, I perceived Alvarez to be a solid fighter who was headed for defeat the moment he stepped up against the elite. To use some U.S. Olympians as examples, I thought maybe he'd be a Rocky Juarez or a Jeff Lacy or a David Reid. Somewhere in that range—good fighter, maybe he snags a belt, never sniffs the pound-for-pound list. Now I'm seeing his talent as more in the Fernando Vargas range. (In his prime, Vargas did sniff the P-4-P list, defeated Ike Quartey, eked by Winky Wright, and lost very competitively to future Hall of Famers Felix Trinidad and Oscar De La Hoya.) And if someone is setting Vargas as the line and forcing me to go "over" or "under" with Canelo, I think I'd take the over.
Before Saturday's fight, Rhodes told the HBO broadcasters in the fighter meeting that he believed he was catching Alvarez at the right time and that 18 months later, it would be too late. Rhodes didn't come close to winning a round and was stopped 48 seconds into the 12th.
And it didn't go that way because Rhodes was worse than advertised. Some observers criticized his lack of effort and punch output, but I don't know what fight they were watching. Rhodes never stopped trying to win. He never backed down. He just couldn't get any business done against Alvarez, no matter what he tried. Criticism of Rhodes was misplaced. I thought back to the night Floyd Mayweather retired Genaro Hernandez; "Chicanito" tried about five different strategies and none of them worked because his opponent was, at his young age, already untouchable relative to him.
Nearly every time a fighter fails to let his hands go as much as we'd like, the guy throwing punches at him deserves the bulk of the credit for making that happen.
Specifically, Alvarez deserves credit for a body attack that hurt Rhodes. He deserves credit for faster hands than he'd shown before, and fast hands tend to make the other guy fearful of counters. He deserves credit for sharp defensive radar, which left a frustrated Rhodes throwing punches that missed the mark by a half inch time and again. He deserves credit for punching in combination more and more as the fight went on. He deserves credit for being technically sound and not looping his punches, thereby limiting Rhodes' opportunity.
Rhodes tried. I'm not saying he gave an effort reminiscent of Wayne McCullough vs. Naseem Hamed or Erik Morales, going all-out balls to the wall to close the talent gap and be surprisingly competitive in a fight he could never win. But Rhodes tried. He just didn't expect Canelo to be this much better than him already.
"I think I probably underestimated his power," Rhodes said afterward. "His bodyshots were fantastic all the way through the fight. He just took a toll on me in the 12th round, he really caught me with some good bodyshots … He's a superstar. Twenty years old, he's a superstar. This isn't the end of Ryan Rhodes. I've been beaten tonight by a superstar in boxing."
The one area where I might be inclined to disagree with Rhodes is with regard to Alvarez's power. But then again, I've never been hit by Canelo (and here's hoping it stays that way). Still, HBO analyst Roy Jones' insistence before and throughout the fight that Alvarez has exceptional one-punch power seems like a case of Jones letting the evidence presented in the Carlos Baldomir fight override most of the other evidence. The Baldomir kayo was spectacular, but Alvarez seems most of the time to have wear-you-down power, the type that results in one-sided fights and late-round stoppages like we saw against Rhodes.
However, that power could certainly improve. After all, as Rhodes pointed out, Canelo is only 20. I think back to the way I was at 20, still trying to figure out what kind of person I was, testing the limits of my alcohol consumption, sleeping until noon, and it blows my mind to see a 20-year-old with his act together the way Alvarez seems to. He's so poised and mature in the ring, you almost forget how young he is. But here he is, still a month away from turning 21. There's a lot of room for him to grow, to start hitting harder, to keep getting technically sharper. He's already where Rhodes thought he would be 18 months from now. Imagine where he might actually be when those 18 months are up.
Alvarez conducted his postfight HBO interview in Spanish, but then in a vaguely profound little moment, answered Bob Papa's final question with a simple English phrase: "I'm ready for everything."
It might still be a little too soon for "everything." Realistically, it might be that Alvarez will never be ready for a pound-for-pound elite performer like Manny Pacquiao or Floyd Mayweather or Sergio Martinez. But Alvarez is legitimately ready for just about everything else.
And he's undoubtedly more than ready for Julio Cesar Chavez Jr. The 20-year-old is already a level above the 25-year-old, and that gap is only going to get wider.
So let's all stop using the names "Alvarez" and "Chavez" in the same sentence.
Starting … now.
Eric Raskin can be contacted at RaskinBoxing@yahoo.com. You can follow him on Twitter @EricRaskin and listen to new episodes of his podcast, Ring Theory, at http://ringtheory.podbean.com.
2015 Fight of the Year – Francisco Vargas vs Takashi Miura
The WBC World Super Featherweight title bout between Francisco Vargas and Takashi Miura came on one of the biggest boxing stages of 2015, as the bout served as the HBO pay-per-view's co-main event on November 21st, in support of Miguel Cotto vs Saul Alvarez.
Miura entered the fight with a (29-2-2) record and he was making the fifth defense of his world title, while Vargas entered the fight with an undefeated mark of (22-0-1) in what was his first world title fight. Both men had a reputation for all-out fighting, with Miura especially earning high praise for his title defense in Mexico where he defeated Sergio Thompson in a fiercely contested battle.
The fight started out hotly contested, and the intensity never let up. Vargas seemed to win the first two rounds, but by the fourth round, Miura seemed to pull ahead, scoring a knock-down and fighting with a lot of confidence. After brawling the first four rounds, Miura appeared to settle into a more technical approach. Rounds 5 and 6 saw the pendulum swing back towards Vargas, as he withstood Miura's rush to open the fifth round and the sixth round saw both men exchanging hard punches.
The big swinging continued, and though Vargas likely edged Miura in rounds 5 and 6, Vargas' face was cut in at least two spots and Miura started to assert himself again in rounds 7 and 8. Miura was beginning to grow in confidence while it appeared that Vargas was beginning to slow down, and Miura appeared to hurt Vargas at the end of the 8th round.
Vargas turned the tide again at the start of the ninth round, scoring a knock down with an uppercut and a straight right hand that took Miura's legs and sent him to the canvas. Purely on instinct, Miura got back up and continued to fight, but Vargas was landing frequently and with force. Referee Tony Weeks stepped in to stop the fight at the halfway point of round 9 as Miura was sustaining a barrage of punches.
Miura still had a minute and a half to survive if he was going to get out of the round, and it was clear that he was not going to stop fighting.
A back and forth battle of wills between two world championship level fighters, Takashi Miura versus "El Bandido" Vargas wins the 2015 Fight of the Year.
WATCH RELATED VIDEOS ON BOXINGCHANNEL.TV
Jan 9 in Germany – Feigenbutz and De Carolis To Settle Score
This coming Saturday, January 9th, the stage is set at the Baden Arena in Offenburg, Germany for a re-match between Vincent Feigenbutz and Giovanni De Carolis. The highly anticipated re-match is set to air on SAT.1 in Germany, and Feigenbutz will once again be defending his GBU and interim WBA World titles at Super Middleweight.
The first meeting between the two was less than three months ago, on October 17th and that meeting saw Feigenbutz controversially edge De Carolis on the judge's cards by scores of (115-113, 114-113 and 115-113). De Carolis scored a flash knock down in the opening round, and he appeared to outbox Feigenbutz in the early going, but the 20 year old German champion came on in the later rounds.
The first bout is described as one of the most crowd-pleasing bouts of the year in Germany, and De Carolis and many observers felt that the Italian had done enough to win.
De Carolis told German language website RAN.DE that he was more prepared for the re-match, and that due to the arrogance Feigenbutz displayed in the aftermath of the first fight, he was confident that he had won over some of the audience. Though De Carolis fell short of predicting victory, he promised a re-vamped strategy tailored to what he has learned about Feigenbutz, whom he termed immature and inexperienced.
The stage is set for Feigenbutz vs De Carolis 2, this Saturday January 9th in Offenburg, Germany. If you can get to the live event do it, if not you have SAT.1 in Germany airing the fights, and The Boxing Channel right back here for full results.
2015 Knock Out of the Year – Saul Alvarez KO's James Kirkland
On May 9th of 2015, Saul "Canelo" Alvarez delivered a resonant knock-out of James Kirkland on HBO that wins the 2015 KO of the Year.
The knock-out itself came in the third round, after slightly more than two minutes of action. The end came when Alvarez delivered a single, big right hand that caught Kirkland on the jaw and left him flat on his back after spinning to the canvas.Alvarez was clearly the big star heading into the fight. The fight was telecast by HBO for free just one week after the controversial and disappointing Floyd Mayweather Jr. and Manny Pacquiao fight, and Alvarez was under pressure to deliver the type of finish that people were going to talk about. Kirkland was happy to oblige Alvarez, taking it right to Alvarez from the start. Kirkland's aggression saw him appear to land blows that troubled the young Mexican in the early going. Alvarez played good defense, and he floored Kirkland in the first round, displaying his power and his technique in knocking down an aggressive opponent.
However, Kirkland kept coming at Alvarez and the fight entered the third round with both men working hard and the feeling that the fight would not go the distance. Kirkland continued to move forward, keeping "Canelo" against the ropes and scoring points with a barrage of punches while looking for an opening.
At around the two minute mark, Alvarez landed an uppercut that sent Kirkland to the canvas again. Kirkland got up, but it was clear that he did not have his legs under him. Kirkland was going to try to survive the round, but Alvarez had an opportunity to close out the fight. The question was would he take it?
Alvarez closed in on Kirkland, putting his opponent's back to the ropes. Kirkland was hurt, but he was still dangerous, pawing with punches and loading up for one big shot.
But it was the big shot "Canelo" threw that ended the night. Kirkland never saw it coming, as he was loading up with a huge right hand of his own. The right Alvarez threw cracked Kirkland in the jaw, and his eyes went blank. His big right hand whizzed harmlessly over the head of a ducking Alvarez, providing the momentum for the spin that left Kirkland prone on the canvas.
Saul "Canelo" Alvarez went on to defeat Miguel Cotto in his second fight of 2015 and he is clearly one of boxing's biggest stars heading into 2016. On May 9th Alvarez added another reel to his highlight film when he knocked out James Kirkland with the 2015 "Knock Out of the Year".
Photo by naoki fukuda