RASKIN'S RANTS: Nicknames, No-Shows & The Blessed Return Of Broner Jokes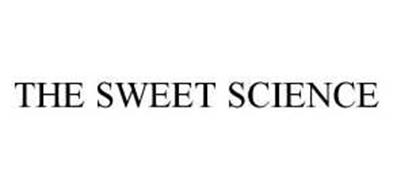 This week's mailbag email doesn't ask me to pick any winners, but it does ask me to peer into the future and make a prediction, so here goes:
Hey,
People talk about how even if the Pac-Money fight gets made, it will never be as big as it could have been.
I disagree.
Imagine how huge this fight will be next year during the NBA/NFL lockout, and MLB offseason.
Let me know what you think,
Tim
Tim,
I think you have your time frames a little messed up, since the Pacquiao-Mayweather fight can't realistically happen until at least March (Pacquiao is fighting Juan Manuel Marquez in November), and the NFL lockout will be irrelevant at that time of year. Plus, more likely, if a Pac-Money fight can be negotiated, they'll aim for the PPV-friendly first weekend in May, by which time there will be baseball. (But early-season baseball is hardly a conflict worth worrying about.)
Still, if there is an NFL lockout that extends well into the season, it could mean extra attention and interest in Mayweather-Ortiz and Pacquiao-Marquez, which builds their eventual (theoretical) meeting bigger. Same goes with an NBA work stoppage.
Bill Dettloff and I discussed this briefly during last week's Ring Theory (http://ringtheory.podbean.com), but I agree with your general thesis here, that the window for Pacquiao-Mayweather to be its very biggest hasn't necessarily closed. If they both win later this year and do meet next spring, it's still a 3-million buy fight in my opinion. I don't know that either is at the peak of his powers as would have been the case in early 2010. The fight has lost a little something in that regard. But from a marketability/promotion standpoint, if they actually agree to fight, I think the entire sports world will be fully enthusiastic and will basically forget about the previous two years of teasing.
So, yes, I do think it could be as huge in 2012 as it would have been in 2010. Maybe the NBA and NFL strikes will play some tiny role in that. But mostly, it'll come down to this question: If Pacquiao-Mayweather is happening next year, do you know a single sports fan who won't go out of his way to find a place to watch it? I don't expect to hear anyone saying, "It's two years too late. Sorry, not interested."
And speaking of things about which nobody would ever dare say, "Sorry, not interested," it's time for the Rants:
• So Floyd Mayweather didn't show for his deposition last Friday, huh? He does know that he keeps the zero at the end of his boxing record even if he suffers a defeat in court, right?
• The Wladimir Klitschko-David Haye episode of HBO's Face Off With Max Kellerman was the most intense yet, but it didn't surpass the Bernard Hopkins-Jean Pascal ep for overall entertainment value. Still, I have to give Klitschko credit: Nobody has ever trash-talked in their fourth language better.
• If and when Saul "Canelo" Alvarez gets knocked out, I'm calling dibs now on the headline "'Cinnamon' Toast."
• Speaking of nicknames, Ryan Rhodes' moniker "Spice Boy" feels just a tad outdated. Would anyone even remember who the Spice Girls are anymore if not for David Beckham and Eddie Murphy? I think Rhodes should switch to something more current and hip, like "Color Me Badd Boy."
• So Rhodes entered the ring to "Eye Of The Tiger" and Alvarez entered to "Burning Heart." How far off is Survivor's induction into the International Boxing Hall of Fame?
• Important note for sophomoric-minded boxing fans: Please replace your jokes about Adrien Broner being a stiff with jokes about Broner knocking people stiff. Stay tuned for further updates.
• By the way, as bad as I felt for Jason Litzau, I felt just as bad for Harold Lederman, who finally got his shot in the color commentator's chair and saw it end after just three minutes. (Feel free to fill in your own clever joke about Broner and premature finishes.)
• A tip of the cap to Lederman's tongue-tied broadcast mates Bob Papa and Roy Jones, who combined to give us the most widely anticiplated spectactacle we've witnessed in some time.
• You know you've been in this business too long when you can distinctly remember Damon Reed's second pro defeat. Deontay Wilder, congrats on collecting sloppy sixteenths over the weekend.
• Fans of boxing and satire, here's a site that shows some promise: http://boxing-examinator.blogspot.com/.
• I know it's easy to say this after the fact, but Grady Brewer vs. Fernando Guerrero fell into the category of "predictable upsets" that I simply wasn't bold enough to predict. Guerrero has never impressed me much, Brewer has long been a quality fighter, and the only reason I didn't pick the veteran was that I assumed—incorrectly—that he was faded at age 40. Say what you want about The Contender, but its four winners, Sergio Mora, Brewer, Sakio Bika, and Troy Ross have all lived up to the name of the reality show that made them famous.
• I found the ESPN2 locker room interview with Guerrero after the loss to be fascinating. On the one hand, good for him for admitting defeat so openly and not making any excuses. On the other hand, was he accepting defeat a little too easily? It's hard to know whether his attitude about losing bodes well for his maturity or bodes ill for his desire to win. (Either way, Brewer had better get paid to be someone's opponent on HBO before Guerrero does.)
• With all due respect to Stevie Forbes and his commitment to boxing, he should never be outweighing his nickname by 146½ pounds.
• I got my copy of the new issue of The Ring in the mail Friday, and my 21-month-old son saw the cover and immediately blurted out "Manny Pacquiao." I'm starting to think I just might be doing something right as a dad.
Eric Raskin can be contacted at RaskinBoxing@yahoo.com. You can follow him on Twitter @EricRaskin and listen to new episodes of his podcast, Ring Theory, at http://ringtheory.podbean.com.
2015 Fight of the Year – Francisco Vargas vs Takashi Miura
The WBC World Super Featherweight title bout between Francisco Vargas and Takashi Miura came on one of the biggest boxing stages of 2015, as the bout served as the HBO pay-per-view's co-main event on November 21st, in support of Miguel Cotto vs Saul Alvarez.
Miura entered the fight with a (29-2-2) record and he was making the fifth defense of his world title, while Vargas entered the fight with an undefeated mark of (22-0-1) in what was his first world title fight. Both men had a reputation for all-out fighting, with Miura especially earning high praise for his title defense in Mexico where he defeated Sergio Thompson in a fiercely contested battle.
The fight started out hotly contested, and the intensity never let up. Vargas seemed to win the first two rounds, but by the fourth round, Miura seemed to pull ahead, scoring a knock-down and fighting with a lot of confidence. After brawling the first four rounds, Miura appeared to settle into a more technical approach. Rounds 5 and 6 saw the pendulum swing back towards Vargas, as he withstood Miura's rush to open the fifth round and the sixth round saw both men exchanging hard punches.
The big swinging continued, and though Vargas likely edged Miura in rounds 5 and 6, Vargas' face was cut in at least two spots and Miura started to assert himself again in rounds 7 and 8. Miura was beginning to grow in confidence while it appeared that Vargas was beginning to slow down, and Miura appeared to hurt Vargas at the end of the 8th round.
Vargas turned the tide again at the start of the ninth round, scoring a knock down with an uppercut and a straight right hand that took Miura's legs and sent him to the canvas. Purely on instinct, Miura got back up and continued to fight, but Vargas was landing frequently and with force. Referee Tony Weeks stepped in to stop the fight at the halfway point of round 9 as Miura was sustaining a barrage of punches.
Miura still had a minute and a half to survive if he was going to get out of the round, and it was clear that he was not going to stop fighting.
A back and forth battle of wills between two world championship level fighters, Takashi Miura versus "El Bandido" Vargas wins the 2015 Fight of the Year.
WATCH RELATED VIDEOS ON BOXINGCHANNEL.TV
Jan 9 in Germany – Feigenbutz and De Carolis To Settle Score
This coming Saturday, January 9th, the stage is set at the Baden Arena in Offenburg, Germany for a re-match between Vincent Feigenbutz and Giovanni De Carolis. The highly anticipated re-match is set to air on SAT.1 in Germany, and Feigenbutz will once again be defending his GBU and interim WBA World titles at Super Middleweight.
The first meeting between the two was less than three months ago, on October 17th and that meeting saw Feigenbutz controversially edge De Carolis on the judge's cards by scores of (115-113, 114-113 and 115-113). De Carolis scored a flash knock down in the opening round, and he appeared to outbox Feigenbutz in the early going, but the 20 year old German champion came on in the later rounds.
The first bout is described as one of the most crowd-pleasing bouts of the year in Germany, and De Carolis and many observers felt that the Italian had done enough to win.
De Carolis told German language website RAN.DE that he was more prepared for the re-match, and that due to the arrogance Feigenbutz displayed in the aftermath of the first fight, he was confident that he had won over some of the audience. Though De Carolis fell short of predicting victory, he promised a re-vamped strategy tailored to what he has learned about Feigenbutz, whom he termed immature and inexperienced.
The stage is set for Feigenbutz vs De Carolis 2, this Saturday January 9th in Offenburg, Germany. If you can get to the live event do it, if not you have SAT.1 in Germany airing the fights, and The Boxing Channel right back here for full results.
2015 Knock Out of the Year – Saul Alvarez KO's James Kirkland
On May 9th of 2015, Saul "Canelo" Alvarez delivered a resonant knock-out of James Kirkland on HBO that wins the 2015 KO of the Year.
The knock-out itself came in the third round, after slightly more than two minutes of action. The end came when Alvarez delivered a single, big right hand that caught Kirkland on the jaw and left him flat on his back after spinning to the canvas.Alvarez was clearly the big star heading into the fight. The fight was telecast by HBO for free just one week after the controversial and disappointing Floyd Mayweather Jr. and Manny Pacquiao fight, and Alvarez was under pressure to deliver the type of finish that people were going to talk about. Kirkland was happy to oblige Alvarez, taking it right to Alvarez from the start. Kirkland's aggression saw him appear to land blows that troubled the young Mexican in the early going. Alvarez played good defense, and he floored Kirkland in the first round, displaying his power and his technique in knocking down an aggressive opponent.
However, Kirkland kept coming at Alvarez and the fight entered the third round with both men working hard and the feeling that the fight would not go the distance. Kirkland continued to move forward, keeping "Canelo" against the ropes and scoring points with a barrage of punches while looking for an opening.
At around the two minute mark, Alvarez landed an uppercut that sent Kirkland to the canvas again. Kirkland got up, but it was clear that he did not have his legs under him. Kirkland was going to try to survive the round, but Alvarez had an opportunity to close out the fight. The question was would he take it?
Alvarez closed in on Kirkland, putting his opponent's back to the ropes. Kirkland was hurt, but he was still dangerous, pawing with punches and loading up for one big shot.
But it was the big shot "Canelo" threw that ended the night. Kirkland never saw it coming, as he was loading up with a huge right hand of his own. The right Alvarez threw cracked Kirkland in the jaw, and his eyes went blank. His big right hand whizzed harmlessly over the head of a ducking Alvarez, providing the momentum for the spin that left Kirkland prone on the canvas.
Saul "Canelo" Alvarez went on to defeat Miguel Cotto in his second fight of 2015 and he is clearly one of boxing's biggest stars heading into 2016. On May 9th Alvarez added another reel to his highlight film when he knocked out James Kirkland with the 2015 "Knock Out of the Year".
Photo by naoki fukuda