Tavoris Cloud Is Waiting, and "Drying" For A Big Opportunity…BORGES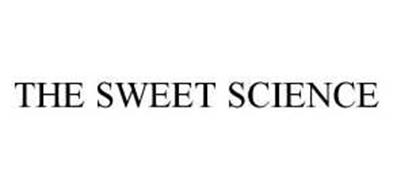 You have to root for the world champ who can't afford hotel laundry rates and has to do his own wash, don't you? (Hogan)
Four days before he is set to defend his IBF light heavyweight title on HBO, Tavoris Cloud got another reminder that winning a world championship doesn't necessarily end your struggles.
As Cloud was awaiting his Saturday night title defense against Yusaf Mack as part of a Don King promoted triple header on HBO, he had a decision to make. It was one you might not expect a world champion to be facing but such is the situation for even the undefeated if they are relatively unknown and constantly avoided by the only fighters with whom they can make real money.
When that is the case, a boxer like Cloud must pay attention to details far beyond those involving training or the vagaries of their opponent's style. Details like finding some place to do their laundry.
"I'm washing my own clothes at a laundromat because I can't afford to wash 'em at the hotel,'' Cloud said Tuesday from St. Louis, where the whir of a clothes dryer could be heard in the background as he spoke. "I can't afford to pay a hotel $4.50 to wash a pair of drawers. What am I supposed to do?''
Cloud wasn't asking for sympathy when he announced that this was how he was spending his time. It was just a statement of fact; the cold hard facts of life for a young light heavyweight (29) with a world title belt around his waist but not yet a top-draw opponent willing to fight him for it.
Twice Cloud claims former champion Jean Pascal agreed to square off with him and then reneged before losing his championship to 46-year-old Bernard Hopkins. Once, ex-champion Chad Dawson relinquished his title belts rather than face him, claiming he could make more money elsewhere without either them or him to deal with.
And so Cloud (22-0, 18 KO) continues to scuffle, cutting corners at the corner laundromat four days before a title defense while hoping the next victory will be the one that finally lands him Pascal or Dawson or maybe a unification fight with someone like WBA champion Beibut Shumenov, who according to Cloud's chief advisor has also declined the opportunity to put his face in the Clouds for an evening, or WBO titleholder Jurgen Brahmer.
"All we get is constant refusals, refusals, refusals,'' said Al Bonanni, who has been with Cloud since early in his professional career. "I've had this kid for eight nine years. He's a good fighter. I'm not comparing him to Marvin Hagler but the same thing that happened to Hagler (who was ducked for years and forced to fight in high school gyms and hotel ballrooms in New England before his chance finally came) is happening to Cloud.
"We'd love to fight Pascal on HBO (those talks have been renewed, sources say, for a possible fight in Montreal later this year but as with most things in boxing nothing is definitive). We'd love to fight Hopkins. We'd love to go to Europe. Hell, we'd fight in Africa or Asia.
"Cloud will fight anybody but these guys know even if they beat my kid they're going to get the sh*t kicked out of them. They're going to be pissing blood for a week, so why fight him?''
Whether that's the case or not only time and opportunity will tell. For the moment Cloud is young enough that he still has the time but he's been waiting for the opportunity ever since he first beat former champion Julio Cesar Gonzalez three years ago in an IBF elimination fight that set up a shot at the then vacant title against former champion Clinton Woods.
Cloud had to wait 50 weeks to get that fight but he made good use of it, hammering out a decision by throwing more than 1,000 punches, a remarkable work rate for a light heavyweight. He then retained the title with wins over ex-champion Glen Johnson and Fulgencio Zuniga last year but still never landed what he has been seeking ever since he first started boxing at the age of 17 – a big payday.
Cloud thought his high action fight with Johnson, in which he wobbled the former champion badly in the fifth round only to see him come back and make a tense give-and-take fight of it the rest of the night would lead to something bigger. Instead, so far it has led only to a journeyman like Mack (29-3-2, 17 KO) and a laundromat in St. Louis.
Yet Cloud refuses to look at his future like his name. He believes that while clouds pass through everyone's professional life eventually they break. In his case, if they do it will only be because he did not.
"They will never catch me unprepared,'' Cloud said assuredly as he pulled his shorts out of the dryer. "I'm a world champion. Guys fighting me prepare like its Armageddon because they think I'm a guy they can beat.
"I trained two months for this in Orwell, Ohio (where King has long had a training camp set up). No MP3 player. No computer. No I-pod. I didn't even watch cable TV. They're waiting on me to slip up or lose confidence but that won't happen.''
Certainly it has happened to many fighters trapped in a limbo similar to the one where Cloud now finds himself. They are champions without portfolio or influence, fighters whose futures are in the hands of people who don't make fights, they prevent them.
Such boxers are champions denied really, denied the one thing that got them into boxing in the first place – an opportunity to better themselves that existed nowhere else.
Cloud's story is an all-too familiar one. He grew up in poverty as a kid in Florida with often more than a dozen people living in his house. It was a place so sparse that Cloud claims they used a hole filled with ice as a "refrigerator'' because they couldn't afford a real one.
Compared with that, washing your drawers at a laundromat to avoid hotel charges is a step up but it's not where he thought he'd be after defeating Johnson. Yet Cloud refuses to give in to discouragement. Instead he prepares for Mack and waits for the time to come when someone finds himself alone with him in a place where payback can be stinging and retribution painful.
"What motivates me?'' Cloud said. "I'm a fighter, man. I don't give a damn. The first chance I get I'm going to hurt one of these emeffers.
"I'm washing my own clothes at the laundromat because I can't afford to wash 'em at the hotel but what am I supposed to do? Lie down and feel sorry for myself?
"This boxing game is a lot harder than I thought it was going to be. I thought the Glen Johnson fight would push me through but instead it showed me how hard it really is to make it, how much dues you have to pay, how the people with power won't let you through the door.
"It's definitely not just about the fights. It's a psychological battle. It's just a different aspect of the game. I can't complain about it. I have to keep winning. I have to stay relevant. I don't really want to wait but life's a waiting game. If I do my job they'll have to turn to me sooner or later.''
When they do, Tavoris Cloud won't forget the days at the laundromat…or who put him there.
2015 Fight of the Year – Francisco Vargas vs Takashi Miura
The WBC World Super Featherweight title bout between Francisco Vargas and Takashi Miura came on one of the biggest boxing stages of 2015, as the bout served as the HBO pay-per-view's co-main event on November 21st, in support of Miguel Cotto vs Saul Alvarez.
Miura entered the fight with a (29-2-2) record and he was making the fifth defense of his world title, while Vargas entered the fight with an undefeated mark of (22-0-1) in what was his first world title fight. Both men had a reputation for all-out fighting, with Miura especially earning high praise for his title defense in Mexico where he defeated Sergio Thompson in a fiercely contested battle.
The fight started out hotly contested, and the intensity never let up. Vargas seemed to win the first two rounds, but by the fourth round, Miura seemed to pull ahead, scoring a knock-down and fighting with a lot of confidence. After brawling the first four rounds, Miura appeared to settle into a more technical approach. Rounds 5 and 6 saw the pendulum swing back towards Vargas, as he withstood Miura's rush to open the fifth round and the sixth round saw both men exchanging hard punches.
The big swinging continued, and though Vargas likely edged Miura in rounds 5 and 6, Vargas' face was cut in at least two spots and Miura started to assert himself again in rounds 7 and 8. Miura was beginning to grow in confidence while it appeared that Vargas was beginning to slow down, and Miura appeared to hurt Vargas at the end of the 8th round.
Vargas turned the tide again at the start of the ninth round, scoring a knock down with an uppercut and a straight right hand that took Miura's legs and sent him to the canvas. Purely on instinct, Miura got back up and continued to fight, but Vargas was landing frequently and with force. Referee Tony Weeks stepped in to stop the fight at the halfway point of round 9 as Miura was sustaining a barrage of punches.
Miura still had a minute and a half to survive if he was going to get out of the round, and it was clear that he was not going to stop fighting.
A back and forth battle of wills between two world championship level fighters, Takashi Miura versus "El Bandido" Vargas wins the 2015 Fight of the Year.
WATCH RELATED VIDEOS ON BOXINGCHANNEL.TV
Jan 9 in Germany – Feigenbutz and De Carolis To Settle Score
This coming Saturday, January 9th, the stage is set at the Baden Arena in Offenburg, Germany for a re-match between Vincent Feigenbutz and Giovanni De Carolis. The highly anticipated re-match is set to air on SAT.1 in Germany, and Feigenbutz will once again be defending his GBU and interim WBA World titles at Super Middleweight.
The first meeting between the two was less than three months ago, on October 17th and that meeting saw Feigenbutz controversially edge De Carolis on the judge's cards by scores of (115-113, 114-113 and 115-113). De Carolis scored a flash knock down in the opening round, and he appeared to outbox Feigenbutz in the early going, but the 20 year old German champion came on in the later rounds.
The first bout is described as one of the most crowd-pleasing bouts of the year in Germany, and De Carolis and many observers felt that the Italian had done enough to win.
De Carolis told German language website RAN.DE that he was more prepared for the re-match, and that due to the arrogance Feigenbutz displayed in the aftermath of the first fight, he was confident that he had won over some of the audience. Though De Carolis fell short of predicting victory, he promised a re-vamped strategy tailored to what he has learned about Feigenbutz, whom he termed immature and inexperienced.
The stage is set for Feigenbutz vs De Carolis 2, this Saturday January 9th in Offenburg, Germany. If you can get to the live event do it, if not you have SAT.1 in Germany airing the fights, and The Boxing Channel right back here for full results.
2015 Knock Out of the Year – Saul Alvarez KO's James Kirkland
On May 9th of 2015, Saul "Canelo" Alvarez delivered a resonant knock-out of James Kirkland on HBO that wins the 2015 KO of the Year.
The knock-out itself came in the third round, after slightly more than two minutes of action. The end came when Alvarez delivered a single, big right hand that caught Kirkland on the jaw and left him flat on his back after spinning to the canvas.Alvarez was clearly the big star heading into the fight. The fight was telecast by HBO for free just one week after the controversial and disappointing Floyd Mayweather Jr. and Manny Pacquiao fight, and Alvarez was under pressure to deliver the type of finish that people were going to talk about. Kirkland was happy to oblige Alvarez, taking it right to Alvarez from the start. Kirkland's aggression saw him appear to land blows that troubled the young Mexican in the early going. Alvarez played good defense, and he floored Kirkland in the first round, displaying his power and his technique in knocking down an aggressive opponent.
However, Kirkland kept coming at Alvarez and the fight entered the third round with both men working hard and the feeling that the fight would not go the distance. Kirkland continued to move forward, keeping "Canelo" against the ropes and scoring points with a barrage of punches while looking for an opening.
At around the two minute mark, Alvarez landed an uppercut that sent Kirkland to the canvas again. Kirkland got up, but it was clear that he did not have his legs under him. Kirkland was going to try to survive the round, but Alvarez had an opportunity to close out the fight. The question was would he take it?
Alvarez closed in on Kirkland, putting his opponent's back to the ropes. Kirkland was hurt, but he was still dangerous, pawing with punches and loading up for one big shot.
But it was the big shot "Canelo" threw that ended the night. Kirkland never saw it coming, as he was loading up with a huge right hand of his own. The right Alvarez threw cracked Kirkland in the jaw, and his eyes went blank. His big right hand whizzed harmlessly over the head of a ducking Alvarez, providing the momentum for the spin that left Kirkland prone on the canvas.
Saul "Canelo" Alvarez went on to defeat Miguel Cotto in his second fight of 2015 and he is clearly one of boxing's biggest stars heading into 2016. On May 9th Alvarez added another reel to his highlight film when he knocked out James Kirkland with the 2015 "Knock Out of the Year".
Photo by naoki fukuda