IRONY ALERT! When Sulaiman Got Pickpocketed…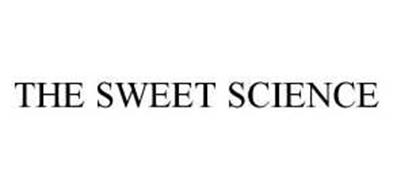 To dream and remember is to live again. I come back to some of those moments of the past that you never change and open a new window of life, especially to those that think that the best is gone, when you can come back with the past of your life and feel strong as ever. By the way, I am listening at this moment to the prodigious and immortal voice of the queen of songs in France, Edith Piaf, singing the eternal "Rien du Rien" which, in spite of so many years, it still awakens your heart and your mind.
Quite some years ago, I left for Europe to be at the great fight in Montecarlo between the great Carlos Monzón and the tough, also champion, Rodrigo Valdez, from Colombia. I took with me, to continue for a vacation, my two sons, Pepe and Hector, as well as my nephew Antonio Esper, who were from 15 to 17 years old at the time.
I met in Montecarlo a very dear friend, Omar Sharif, the star of Doctor Zhivago who had as a hobby managing a couple of boxers. He was very popular, especially with women, and when we were dining, a couple of beautiful ladies dropped at his side of the table the key of their hotel room. I also met Prince Rainier, who liked boxing so much that he had a special box where he liked to watch the fights, but to whom I apologized as I had to seat by the ring apron.
Some friends had advised me not to take my wallet or money to the fight as there were rumors that there would be some pickpocket stars at the stadium, but I noticed on my way to the fight that I had forgotten to leave my wallet, with my credit cards and a couple of dollars, at the hotel. During my entrance and the time that I as siting by the ring, I continuously touched my wallet with my hand to make sure that it was there.
It was a great fight. Valdez dropped Monzón with a right to the jaw, which hadn't happened for years, raising the fans with surprise and excitement, but with the greatness of Carlos Monzón winning a fight that had the fans always on their feet due to the strong Valdéz who fought to the end like a lion. I jumped into the ring to present the green WBC belt to the retaining champion Monzón, still touching my pocket, and also went to congratulate Valdéz for his courageous performance. I was very excited when I went back to my seat and touched my pocket … the wallet and money were gone!
Once back in Paris, I took my children the the famous show, "Crazy Horse," which I regretted later. The taxi that was driving us to the hotel convinced my boys to take them to a place supposedly where the Crazy Horse girls used to go. Obviously, I refused to allow them, but was convinced by a companion and the taxi driver to let them go. I strongly advised them to take care, to behave, and be careful with their money. They returned to the hotel without money and walking. They had taken from them even the last penny.
Omar Shariff wanted me to recommend a good boxer from Mexico, who were known to be fighters as courageous as few others, as his fighter had not been successful. I recommended to him a young kid, who was not very well-known at the time, but who I thought that some day he would make it as a champion. His name was Julio César Chávez, but Omar told me that the super feather boxers were not too popular in Europe and that he would prefer a heavier boxer. Chávez, of course, became the greatest Mexican boxer ever. He won three championships in three different divisions against the very best. He had 37 world title fights – next to him is Joe Louis with 27. Chávez stayed 14 years and 91 professional fights undefeated and more than 10 years as a world champion without ever losing a fight, plus $60 million won in purses, with the promotion and guidance of another great, Don King.
Moving now to my dearest Mexico, I would like to express my disillusion, outrage, and my sympathy to all the relatives of those innocent people assassinated by barbarians, animals, and cowardly criminals who set a casino on fire recently in my beloved city of Monterrey. I hope that they are hung by their testicles at the Macro Plaza.
I am sure that all Mexican members of the WBC and all the Mexican boxing fans join me in extending our modest but strong support to the President of Mexico, as well as the Governors and all Mexicans to bring to justice those criminals murderers of innocent people.
2015 Fight of the Year – Francisco Vargas vs Takashi Miura
The WBC World Super Featherweight title bout between Francisco Vargas and Takashi Miura came on one of the biggest boxing stages of 2015, as the bout served as the HBO pay-per-view's co-main event on November 21st, in support of Miguel Cotto vs Saul Alvarez.
Miura entered the fight with a (29-2-2) record and he was making the fifth defense of his world title, while Vargas entered the fight with an undefeated mark of (22-0-1) in what was his first world title fight. Both men had a reputation for all-out fighting, with Miura especially earning high praise for his title defense in Mexico where he defeated Sergio Thompson in a fiercely contested battle.
The fight started out hotly contested, and the intensity never let up. Vargas seemed to win the first two rounds, but by the fourth round, Miura seemed to pull ahead, scoring a knock-down and fighting with a lot of confidence. After brawling the first four rounds, Miura appeared to settle into a more technical approach. Rounds 5 and 6 saw the pendulum swing back towards Vargas, as he withstood Miura's rush to open the fifth round and the sixth round saw both men exchanging hard punches.
The big swinging continued, and though Vargas likely edged Miura in rounds 5 and 6, Vargas' face was cut in at least two spots and Miura started to assert himself again in rounds 7 and 8. Miura was beginning to grow in confidence while it appeared that Vargas was beginning to slow down, and Miura appeared to hurt Vargas at the end of the 8th round.
Vargas turned the tide again at the start of the ninth round, scoring a knock down with an uppercut and a straight right hand that took Miura's legs and sent him to the canvas. Purely on instinct, Miura got back up and continued to fight, but Vargas was landing frequently and with force. Referee Tony Weeks stepped in to stop the fight at the halfway point of round 9 as Miura was sustaining a barrage of punches.
Miura still had a minute and a half to survive if he was going to get out of the round, and it was clear that he was not going to stop fighting.
A back and forth battle of wills between two world championship level fighters, Takashi Miura versus "El Bandido" Vargas wins the 2015 Fight of the Year.
WATCH RELATED VIDEOS ON BOXINGCHANNEL.TV
Jan 9 in Germany – Feigenbutz and De Carolis To Settle Score
This coming Saturday, January 9th, the stage is set at the Baden Arena in Offenburg, Germany for a re-match between Vincent Feigenbutz and Giovanni De Carolis. The highly anticipated re-match is set to air on SAT.1 in Germany, and Feigenbutz will once again be defending his GBU and interim WBA World titles at Super Middleweight.
The first meeting between the two was less than three months ago, on October 17th and that meeting saw Feigenbutz controversially edge De Carolis on the judge's cards by scores of (115-113, 114-113 and 115-113). De Carolis scored a flash knock down in the opening round, and he appeared to outbox Feigenbutz in the early going, but the 20 year old German champion came on in the later rounds.
The first bout is described as one of the most crowd-pleasing bouts of the year in Germany, and De Carolis and many observers felt that the Italian had done enough to win.
De Carolis told German language website RAN.DE that he was more prepared for the re-match, and that due to the arrogance Feigenbutz displayed in the aftermath of the first fight, he was confident that he had won over some of the audience. Though De Carolis fell short of predicting victory, he promised a re-vamped strategy tailored to what he has learned about Feigenbutz, whom he termed immature and inexperienced.
The stage is set for Feigenbutz vs De Carolis 2, this Saturday January 9th in Offenburg, Germany. If you can get to the live event do it, if not you have SAT.1 in Germany airing the fights, and The Boxing Channel right back here for full results.
2015 Knock Out of the Year – Saul Alvarez KO's James Kirkland
On May 9th of 2015, Saul "Canelo" Alvarez delivered a resonant knock-out of James Kirkland on HBO that wins the 2015 KO of the Year.
The knock-out itself came in the third round, after slightly more than two minutes of action. The end came when Alvarez delivered a single, big right hand that caught Kirkland on the jaw and left him flat on his back after spinning to the canvas.Alvarez was clearly the big star heading into the fight. The fight was telecast by HBO for free just one week after the controversial and disappointing Floyd Mayweather Jr. and Manny Pacquiao fight, and Alvarez was under pressure to deliver the type of finish that people were going to talk about. Kirkland was happy to oblige Alvarez, taking it right to Alvarez from the start. Kirkland's aggression saw him appear to land blows that troubled the young Mexican in the early going. Alvarez played good defense, and he floored Kirkland in the first round, displaying his power and his technique in knocking down an aggressive opponent.
However, Kirkland kept coming at Alvarez and the fight entered the third round with both men working hard and the feeling that the fight would not go the distance. Kirkland continued to move forward, keeping "Canelo" against the ropes and scoring points with a barrage of punches while looking for an opening.
At around the two minute mark, Alvarez landed an uppercut that sent Kirkland to the canvas again. Kirkland got up, but it was clear that he did not have his legs under him. Kirkland was going to try to survive the round, but Alvarez had an opportunity to close out the fight. The question was would he take it?
Alvarez closed in on Kirkland, putting his opponent's back to the ropes. Kirkland was hurt, but he was still dangerous, pawing with punches and loading up for one big shot.
But it was the big shot "Canelo" threw that ended the night. Kirkland never saw it coming, as he was loading up with a huge right hand of his own. The right Alvarez threw cracked Kirkland in the jaw, and his eyes went blank. His big right hand whizzed harmlessly over the head of a ducking Alvarez, providing the momentum for the spin that left Kirkland prone on the canvas.
Saul "Canelo" Alvarez went on to defeat Miguel Cotto in his second fight of 2015 and he is clearly one of boxing's biggest stars heading into 2016. On May 9th Alvarez added another reel to his highlight film when he knocked out James Kirkland with the 2015 "Knock Out of the Year".
Photo by naoki fukuda