Mayweather-Cotto End Press Tour in LA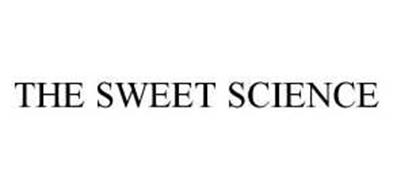 Fans Pack Venues In San Juan, New York City And Los Angeles
As Pay-Per-View King Floyd Mayweather &
King Of The 154 Pound Weight Division Miguel Cotto
Announce May 5 Mega-Fight
(From left to right) WBC Super Welterweight World Champion Canelo Alvarez, Seven-Time and Five-Division World Champion Floyd Mayweather, WBA Super Welterweight World Champion Miguel Cotto and Six-Time and Three-Division World Champion Sugar Shane Mosley pose on March 1, 2012 at Grauman's Chinese Theatre in Hollywood, California at a press conference to officially announce their May 5, 2012 world championship fights at the MGM Grand Garden Arena in Las Vegas, Nevada where Mayweather will face Cotto for the WBA Super Welterweight Championship and Alvarez will defend his WBC Super Welterweight World Championship against Mosley, both of which will be produced and distributed live by HBO Pay-Per-View®.
Los Angeles (March 1) – Seven-Time and Five Division World Champion Floyd Mayweather and WBA Super Welterweight World Champion Miguel Cotto took their thrones from coast to coast as they announced their May 5 mega-fight which is taking place at MGM Grand in Las Vegas, Nev. and will be produced and distributed live by HBO Pay-Per-View®. The three-city press tour culminated as boxing excellence came together in Los Angeles where Canelo Alvarez and Sugar Shane Mosley joined Mayweather and Cotto to announce their co-featured May 5 world championship bout, completing the "Ring Kings: Floyd Mayweather vs. Miguel Cotto" royal court.
The week-long press tour kicked off Monday with much fanfare on Cotto's home turf in San Juan, Puerto Rico when approximately 8,000 boxing fanatics poured into the Coliseo de PR José Miguel Agrelot. The crowd was treated to a pyrotechnic display (see link to video below) to kick-off the event as Mayweather made his first-ever appearance on the island and Cotto greeted his fans with admiration and the promise of once again bringing his championship belt home to Puerto Rico.
Teams Mayweather and Cotto then jetted to the Big Apple for the first-ever boxing press conference at Harlem's World Famous Apollo Theater. Fans and media members packed the historic venue to see the two champions take the same stage as some of the greatest entertainers of all time. The event kicked off with the sound of a trumpet to introducing these two pugilistic kings. Boos and cheers could be heard from all sides of the packed house as Mayweather and Cotto took their royal thrones on stage.
The press tour ended in the City of Angels at another historic entertainment venue, Grauman's Chinese Theatre in Hollywood. Mayweather and Cotto were joined by Alvarez and Mosley as they announced their May 5 co-featured championship bout. The backdrop of the iconic theater was the perfect setting for the champions to meet as the press conference commenced in royal fashion with all four fighters' camps on stage together. It was a majestic end to a whirlwind tour gearing media and fans up for a tremendous fight on May 5.
PRESS TOUR QUOTES:
Floyd Mayweather, Seven Time and Five Division World Champion
"I want to thank the fans and the media because without them, I wouldn't be where I am today.
"My Uncle Roger has done an unbelievable job with my career.
"The Puerto Rican boxing background is truly amazing. A lot of great champions have come from Puerto Rico and you have another great champion in Miguel Cotto.
"When we step into the ring it's one on one. The trainer can't fight for the fighters.
"There are no fans like New York fans [thunderous applause from fans in attendance].
"It was a dream of mine to come to the Apollo Theater and watch a performance. I never thought I would be on this stage.
"At the age of 35, I am still going strong. I am still hungry and I still want to give the fans nothing but excitement.
"May 5, please come out and support me and support Miguel Cotto because we are going for a toe to toe battle.
"This is a strong champion from Puerto Rico. He's WBA champion at this particular time. My goal is to go out there and take the belt away from Miguel Cotto.
"To get to this level, it's obvious that he [Cotto] does a lot of things good. I have to bite down, go to camp and stay focused.
"What's special about this fight is you have two strong champions that have been around the sport for a long time with a lot of experience. I have a little more experience than Miguel Cotto and I know what it takes when it's a fight of this magnitude.
"I feel like I have what it takes to win this fight. I feel that my hands are faster, I'm the better counter puncher. I've shown that I have a great chin. My thing is to be Floyd Mayweather and keep doing what I've been doing.
"I feel like if a guy has hit the canvas before, it's in his mind that it can happen again.
"Come May 5, Cinco de Mayo, we want to give all boxing fans an unbelievable show.
"I don't have to go in the fight weighing 154. I'm a guy that's blessed with the ability to go up and down and beat the best fighters they have in the sport of boxing."
Miguel Cotto, WBA Super Welterweight World Champion
"This will be one of the biggest fights you have ever seen.
"On May 5, I am going to make Puerto Rico very proud.
"I won't stop until I find a tool to beat Mayweather on May 5.
"As everyone knows I'm a quiet man of few words. I will only say that I will train harder than ever to defeat Mayweather on May 5.
"Things happen for a right reason and at a set moment. There is a reason why Floyd and I are fighting now.
"Floyd is not just any opponent.
"I consider every fight another chapter in my career.
On drug testing:
"Sport is about skills, condition and preparation. You have to be clean. If this sport can be cleaner, I'm a sportsman and I support making the sport cleaner.
On being the underdog:
"I pay no attention to that. I get paid to bring a good show and a good fight.
Canelo Alvarez, WBC Super Welterweight World Champion
"I used to watch Shane Mosley's fights. Now I am fighting him. It is like a dream. May 5 is going to be a great night. Don't miss it.
"I think this is going to be the hardest fight I have had yet.
"I want to be one of the best fighters in history, but first, I need to beat Mosley.
"May 5 is a great night for Mexicans. I need to do something very great for my Mexican fans."
On fighting Mayweather or Cotto
"They are two of the best. I would want to fight either one."
Shane Mosley, Six-Time World Champion and Three Division World Champion
"I fought both of the main event guys. I think it is going to be a tremendous fight and I am excited and honored to be on the undercard. I think Canelo and I could probably be a main event, but I am proud to be a part of this.
"My motivation to continue fighting is that I love what I do and I'm going to be in boxing forever.
"I'm fighting a good guy who is young and I care about his career, but I also care about my career. I'm at 100 percent and that's unfortunate for Canelo."
Leonard Ellerbe, CEO of Mayweather Promotions
"It will be a historic fight on May 5. I have no doubt about that.
"Without the fans, none of this would be possible. Come May 5, fans are in for a great, great fight.
"They call him Money Mayweather for a reason. Over the last year, he has become the highest paid athlete in all of sports.
"Floyd is the best fighter in the sport, the pay-per-view king, the best fighter by far of this era and when it is all said and done, he could be known as the best ever to do it."
Oscar de la Hoya, President of Golden Boy Promotions
"Boxing is here and here to stay. With Floyd Mayweather, with Miguel Cotto, with Canelo Alvarez and Sugar Shane Mosley, this is a big, big event and we are very excited to be a part of it."
Richard Schaefer, CEO of Golden Boy Promotions
"May 5 will be our Super Bowl. Traditionally, May 5 is the single biggest pay-per-view date of the year.
"Floyd Mayweather is the undisputed pound-for-pound pay-per-view king moving up in weight to fight the undisputed king of Puerto Rico and 154 champion Miguel Cotto.
"Since 2007, Golden Boy Promotions has worked with Floyd Mayweather. Together, we have broken every record. The first 24/7 was a brain child of Floyd Mayweahter. Mr. Mayweather brought boxing back to the movie theaters as well."
"This is the first time Golden Boy Promotions is working with Miguel Cotto. It is an honor to work with such a legend. He is a champion inside the ring and outside of the ring and he is one of the biggest names in the sport of boxing. He has been a champion since 2004 and is the best fighter at 154 pounds. He has shown that and he has proven that.
"I've been told that when Floyd Mayweather is on '24/7,' the ratings are traditionally 30 percent higher than anyone else.
"Many kings of entertainment have performed here [at Harlem's World Famous Apollo Theater]. Most recently, President Obama sang Al Green's 'Let's Stay Together.' Many famous Latino entertainers have performed here as well.
"I am proud to say that we have put together an extraordinary night on May 5 that will leave fans saying 'Long live boxing.'
"Four of the best fighters in the world are standing right here [at Grauman's Chinese Theatre].
"May 5 will be a royal night of boxing. With Mayweather Promotions, Golden Boy Promotions, Miguel Cotto Promotions, Canelo Promotions and Sugar Shane Mosley Promotions, you really have a fight card put together by the fighters for the fight fans.
"A legend like [Mosley] is never done. They said the same thing about him when he fought Antonio Margarito. You can never count someone like Shane Mosley out."
Hector Soto, Team Cotto
"This is a fight which will make history.
"May 5 will be big for Puerto Rico. Miguel Cotto will step into the ring as world champion and will leave the ring as the pound-for-pound king and champion."
Pedro Diaz, Cotto's Trainer
"Inside the ring, the fists do the talking. It's preparation and tactics that speak in the ring.
"There is no invincible man.
"The victory will be for Puerto Rico.
"May 5 is going to be a great night for boxing. May 5, two kings of the rings will be facing each other.
"We know we are going to be fighting a great champion."
2015 Fight of the Year – Francisco Vargas vs Takashi Miura
The WBC World Super Featherweight title bout between Francisco Vargas and Takashi Miura came on one of the biggest boxing stages of 2015, as the bout served as the HBO pay-per-view's co-main event on November 21st, in support of Miguel Cotto vs Saul Alvarez.
Miura entered the fight with a (29-2-2) record and he was making the fifth defense of his world title, while Vargas entered the fight with an undefeated mark of (22-0-1) in what was his first world title fight. Both men had a reputation for all-out fighting, with Miura especially earning high praise for his title defense in Mexico where he defeated Sergio Thompson in a fiercely contested battle.
The fight started out hotly contested, and the intensity never let up. Vargas seemed to win the first two rounds, but by the fourth round, Miura seemed to pull ahead, scoring a knock-down and fighting with a lot of confidence. After brawling the first four rounds, Miura appeared to settle into a more technical approach. Rounds 5 and 6 saw the pendulum swing back towards Vargas, as he withstood Miura's rush to open the fifth round and the sixth round saw both men exchanging hard punches.
The big swinging continued, and though Vargas likely edged Miura in rounds 5 and 6, Vargas' face was cut in at least two spots and Miura started to assert himself again in rounds 7 and 8. Miura was beginning to grow in confidence while it appeared that Vargas was beginning to slow down, and Miura appeared to hurt Vargas at the end of the 8th round.
Vargas turned the tide again at the start of the ninth round, scoring a knock down with an uppercut and a straight right hand that took Miura's legs and sent him to the canvas. Purely on instinct, Miura got back up and continued to fight, but Vargas was landing frequently and with force. Referee Tony Weeks stepped in to stop the fight at the halfway point of round 9 as Miura was sustaining a barrage of punches.
Miura still had a minute and a half to survive if he was going to get out of the round, and it was clear that he was not going to stop fighting.
A back and forth battle of wills between two world championship level fighters, Takashi Miura versus "El Bandido" Vargas wins the 2015 Fight of the Year.
WATCH RELATED VIDEOS ON BOXINGCHANNEL.TV
Jan 9 in Germany – Feigenbutz and De Carolis To Settle Score
This coming Saturday, January 9th, the stage is set at the Baden Arena in Offenburg, Germany for a re-match between Vincent Feigenbutz and Giovanni De Carolis. The highly anticipated re-match is set to air on SAT.1 in Germany, and Feigenbutz will once again be defending his GBU and interim WBA World titles at Super Middleweight.
The first meeting between the two was less than three months ago, on October 17th and that meeting saw Feigenbutz controversially edge De Carolis on the judge's cards by scores of (115-113, 114-113 and 115-113). De Carolis scored a flash knock down in the opening round, and he appeared to outbox Feigenbutz in the early going, but the 20 year old German champion came on in the later rounds.
The first bout is described as one of the most crowd-pleasing bouts of the year in Germany, and De Carolis and many observers felt that the Italian had done enough to win.
De Carolis told German language website RAN.DE that he was more prepared for the re-match, and that due to the arrogance Feigenbutz displayed in the aftermath of the first fight, he was confident that he had won over some of the audience. Though De Carolis fell short of predicting victory, he promised a re-vamped strategy tailored to what he has learned about Feigenbutz, whom he termed immature and inexperienced.
The stage is set for Feigenbutz vs De Carolis 2, this Saturday January 9th in Offenburg, Germany. If you can get to the live event do it, if not you have SAT.1 in Germany airing the fights, and The Boxing Channel right back here for full results.
2015 Knock Out of the Year – Saul Alvarez KO's James Kirkland
On May 9th of 2015, Saul "Canelo" Alvarez delivered a resonant knock-out of James Kirkland on HBO that wins the 2015 KO of the Year.
The knock-out itself came in the third round, after slightly more than two minutes of action. The end came when Alvarez delivered a single, big right hand that caught Kirkland on the jaw and left him flat on his back after spinning to the canvas.Alvarez was clearly the big star heading into the fight. The fight was telecast by HBO for free just one week after the controversial and disappointing Floyd Mayweather Jr. and Manny Pacquiao fight, and Alvarez was under pressure to deliver the type of finish that people were going to talk about. Kirkland was happy to oblige Alvarez, taking it right to Alvarez from the start. Kirkland's aggression saw him appear to land blows that troubled the young Mexican in the early going. Alvarez played good defense, and he floored Kirkland in the first round, displaying his power and his technique in knocking down an aggressive opponent.
However, Kirkland kept coming at Alvarez and the fight entered the third round with both men working hard and the feeling that the fight would not go the distance. Kirkland continued to move forward, keeping "Canelo" against the ropes and scoring points with a barrage of punches while looking for an opening.
At around the two minute mark, Alvarez landed an uppercut that sent Kirkland to the canvas again. Kirkland got up, but it was clear that he did not have his legs under him. Kirkland was going to try to survive the round, but Alvarez had an opportunity to close out the fight. The question was would he take it?
Alvarez closed in on Kirkland, putting his opponent's back to the ropes. Kirkland was hurt, but he was still dangerous, pawing with punches and loading up for one big shot.
But it was the big shot "Canelo" threw that ended the night. Kirkland never saw it coming, as he was loading up with a huge right hand of his own. The right Alvarez threw cracked Kirkland in the jaw, and his eyes went blank. His big right hand whizzed harmlessly over the head of a ducking Alvarez, providing the momentum for the spin that left Kirkland prone on the canvas.
Saul "Canelo" Alvarez went on to defeat Miguel Cotto in his second fight of 2015 and he is clearly one of boxing's biggest stars heading into 2016. On May 9th Alvarez added another reel to his highlight film when he knocked out James Kirkland with the 2015 "Knock Out of the Year".
Photo by naoki fukuda