WHO DO YA LIKE? Mitchell or Arreola?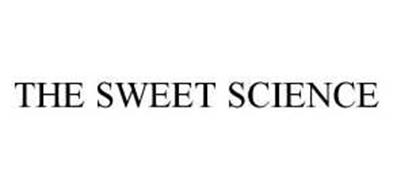 ?SETH MITCHELL & CHRIS ARREOLA DISCUSS "MUST-WIN" HEAVYWEIGHT SHOWDOWN ?THIS SATURDAY, SEPT. 7 FROM ?FANTASY SPRING RESORT CASINO IN INDIO, CALIF. LIVE ON SHOWTIME®
Rafael Marquez Takes On Efrain Esquivias in Co-Feature
Telecast Begins Immediately Following ALL ACCESS: Mayweather vs. Canelo Episode 3 Premiere On SHOWTIME® At 10:00 p.m. ET/PT
Tickets On Sale
NEW YORK (Sept. 3, 2013) – Chris "The Nightmare" Arreola calls it a "must-win" and may retire if he loses. Seth "Mayhem" Mitchell calls it "do-or-die" and a "crossroads fight for both of us."
This Saturday, Sept. 7, former world title challenger Arreola (35-3, 30 KO's), of Riverside, Calif., meets former college football star Mitchell (26-1-1, 19 KO's), of Brandywine, Md., in a 12-rounder for the WBC Silver Championship in a battle of world-ranked heavyweights on SHOWTIME BOXING: Special Edition live on SHOWTIME® immediately following ALL ACCESS: Mayweather vs. Canelo Episode 3 Premiere which begins at 10 p.m. ET/PT, delayed on the West Coast
A gallant Mexican warrior who'll forever be remembered for his classic four-fight series with Israel Vazquez on SHOWTIME, the respected former two division world champion Rafael Marquez (41-8, 37 KO's), of Mexico City, will take on Efrain Esquivias (16-2-1, 9 KO's), of Gardena, Calif., in the 10-round co-feature from Fantasy Springs Resort Casino in Indio, Calif.
Tickets for an event originally scheduled for Sept. 6 are priced at $105, $75, $55, $45 and $35 and are available at the Fantasy Springs Box Office, by calling (800) 827-2946 or online at www.fantasyspringsresort.com. All tickets bought for Sept. 6 will be honored on Sept. 7. Doors open at 4 p.m. PT and the first live fight starts at 4:05 p.m.
The 6-foot-2½-inch, 31-year-old Mitchell is coming off a 12-round unanimous decision over Johnathon Banks last June 22 on SHOWTIME. Getting his revenge against the only fighter who defeated him, Mitchell dropped Banks in the second round, bounced back after getting staggered a couple of times and then thoroughly outworked Banks in the later rounds to win by the scores of 117-109, 115-112 and 114-112.
"Banks hurt me in the third round, but I recovered and felt confident that I won. I thought I easily won eight of the 12 rounds. I was ready to go 12 and with my stamina, I could've gone 15 or 20," said Mitchell.
It was the first time Mitchell, who's ranked No. 2 in the WBC, No. 4 in the WBA, No. 8 in the WBO and No. 10 in the IBF, went 12 rounds.
Looking ahead, Mitchell, who trains in Clinton, Md., said, "This is going to be a hell of a fight. Arreola applies pressure and has a heavy punch. He's definitely the toughest opponent I've faced. But I'm ready, focused and excited. It's going to be electric and I'm just looking forward to me coming out victorious again. On Sept. 7, Arreola is going to have to back up all of the trash he's been talking.''
Offered Mitchell's trainer, Andre Hunter, "Training camp went well. Seth is in fighting shape so we've been working on other things besides just conditioning. I have nothing but good things to say about Arreola. He's a good boxer, he comes forward and he throws lots of punches. He puts a tremendous amount of pressure on his opponents and overwhelms them with his abilities. With that being said, Seth can win. We have a great game plan for this fight and are looking forward to returning to SHOWTIME."
The 6-foot-3 ½-inch 32-year-old Arreola spent the last six weeks training in Phoenix. The purpose of relocating (along with trainer Henry Ramirez) was to guarantee that Arreola, notorious for playing hooky from the gym, would not miss a day of gym time. Arreola had a six-fight winning streak end in his last start when his nose was broken during a 12-round decision loss to Bermane Stiverne on April 26.
"This is a must-win fight,'' said the WBC No. 3- and WBO No. 9-ranked Arreola, who challenged Vitali Klitschko for the world heavyweight title in 2009. "I respect his conditioning and his determination to be somebody. Mitchell was a good football player, but I've been in this game too long to lose to somebody like that. If I lose to some guy like Seth Mitchell I would seriously contemplate retirement. I'm not a gatekeeper and I never want be that guy you beat so my name looks good on your resume. I'm not that kind of a fighter. I'm a world-class athlete, a world-class boxer.
"It took me until I was 32 but I've finally grown up a little. For once, I'm doing what it takes to give myself the best chance to win. I've always been my own worst enemy, but this time it's not like that. I've got to make sure I walk the walk, and that everything I say I'm going to do happens.
"I've always been my own biggest problem, my own worst enemy. I can't blame anybody else. I work my butt off once I'm in the gym, but getting to the gym wasn't always automatic. I'd always come up with excuses for not going. Out in Phoenix, we only had one car, and Henry did all the driving. He also had the only key. So relocating paid off. I put in the time. I did my training camp the way I've always supposed to be doing it. All I did was concentrate on boxing.''
According to Ramirez, "Chris can't train at home, simple as that. His preparation before the last fight was no-where near what a professional fighter at that level should have – no-where near. Mitchell is a good fighter. I don't necessarily feel he's at that top, upper-echelon level that some are putting him at but he's still a dangerous opponent. He's coming off a victory over a guy that knocked him out. So, mentally, he's overcome a hurdle — he beat the guy that knocked him out.
"I would expect him to be fully confident and to be the best Seth Mitchell that there is. What that is, I really don't know. But I know it's not enough to beat Chris. It's been a different Chris for this camp. I knew everything he was doing. We went to the gym together. He didn't have access to a car. There weren't any missed days. Chris showed up for workouts twice every day. Mitchell is not going to benefit from an unprepared Chris Arreola, I can guarantee that."
More on their upcoming fight and their past camps from Mitchell and Arreola below:
SETH MITCHELL
(On the fight)
"I look at this as a crossroads fight for both of us. He's coming off of a loss, and I just avenged my loss to Banks. This fight would have had more steam if he hadn't lost to Stiverne and I hadn't lost to Banks, but this is a fight I've been talking about. I think our styles complement each other and mesh well. It's going to be a great fight.
"He's a hell of a fighter and I'm a hell of a fighter. The only thing I give him the advantage of is experience. I don't concede anything else. As far as speed, power or boxing IQ, I'm just as good or better than him. He does have more experience, but I know that I'm learning each and every fight.
"It's a do-or-die fight. I don't mean that if you lose this fight, your career is over. But it is a huge, huge setback. I've gotten tremendously better over the last 15 months and I just want to show that. This sport is so unforgiving you have to be a quick learner. If I want to stay where I'm at, I have to continue to learn and continue to win. I had to win the second Banks fight to show I've improved from fight to fight.
"It's just going to be me and him in that ring and no one else. Arreola has power, he comes forward and he can box. [Yet] every time he's stepped up in competition, he has lost. It should be an exciting fight for as long as it lasts. This is a big fight for me and I'm excited to be back on SHOWTIME. I'm looking forward to seeing all my supporters in California.
"When the stakes are this high, it's a high-risk, high-reward situation. Some people look at this as a cash-out fight for me. I look at it as a cash-in fight.
"I know Arreola is coming and when you fight him, you've got to be in shape. This fight I expect will be totally different [then the one with Banks]. Chris is going to bring it. He's a come-forward fighter who throws a lot of punches. I'm not expecting him to sit out there and try to outbox me.
"I don't feel comfortable talking about my strategy. I 'm just going to be very prepared. My trainer and I have put together several game plans in case he comes in with something different than we've seen before. After the first couple of rounds, we'll figure out which game plan is going to work best.''
(Training Camp)
"I've worked extremely hard, I'm already in fight shape and I feel great. I'll be mentally and physically prepared to fight Arreola on Sept. 7.
"I take this sport very seriously. I treat my body very well. I train hard and I'm always in shape. [Going into the Banks rematch] it was always a question whether I could go 12 rounds, because I never went the distance. But as far as getting tired, that was the last thing on my mind in that fight. The way it was fought, I could have fought 20 rounds like that.
"The way I spar and train, even when I hit the mitts, we're well over 100 punches per round. Towards the latter part of my training camp, I spar 12-14 rounds against two or three sparring partners that are coming in fresh. Conditioning is not going to be an issue with me.
"I got back in the gym two weeks after my last fight. We just worked on me getting better as a fighter, working on my defense and things of that nature. It's the same preparation, just a different opponent.
"We're just focused on Arreola. I'm expecting the best Arreola, and we'll see what happens from there.''
CHRIS ARREOLA
(Training Camp)
"It was totally my idea to relocate and go to Phoenix. We've trained in Las Vegas, Houston, Big Bear, places like that. But they were not quite far enough away. For this camp I wanted to be far away, but close enough. When I'm in Riverside, I find reasons not to train. In Phoenix, I didn't have the opportunity to go out.
"I was in Phoenix for six weeks. It was disgustingly hot and muggy. It was like a sweatbox, but it made me work and I like it that way. Training in Phoenix kept me under the radar; not many people knew I was there. I was at the gym twice a day. I did my boxing in the morning, my cardio in the evening. All I did was box. I feel amazing and I trained and sparred with guys who worked my butt off.
"I always schedule two training sessions a day before a fight. The thing about this one, I had to go with Henry every time. I actually do work if I'm in the gym. The problem has never been my work ethic. My problem was getting to the gym.''
(On the fight)
"If there is one word that describes me for this fight that word is 'motivated.' I'm motivated, much more than in the past. I'm motivated to beat this guy, to put him on his butt and in his place. There's no way this man should beat me.
"The main thing is, I cannot give Mitchell any opportunity to win this fight at all. It's all on me and that's why I've put in the time.
"People say he can't take a punch. Well, I can't rely only on hitting him on the chin. I have to make sure and throw combinations and move my head. This is the heavyweight division. Sometimes, one punch can change everything but other times one punch is not good enough.
"My nose hasn't given me any problems, and it is fine. I've got such a big nose. I broke it in four different places. He hit me with that right hand and just shattered it. I had surgery on May 10 and was able to start running again six weeks after that.''
2015 Fight of the Year – Francisco Vargas vs Takashi Miura
The WBC World Super Featherweight title bout between Francisco Vargas and Takashi Miura came on one of the biggest boxing stages of 2015, as the bout served as the HBO pay-per-view's co-main event on November 21st, in support of Miguel Cotto vs Saul Alvarez.
Miura entered the fight with a (29-2-2) record and he was making the fifth defense of his world title, while Vargas entered the fight with an undefeated mark of (22-0-1) in what was his first world title fight. Both men had a reputation for all-out fighting, with Miura especially earning high praise for his title defense in Mexico where he defeated Sergio Thompson in a fiercely contested battle.
The fight started out hotly contested, and the intensity never let up. Vargas seemed to win the first two rounds, but by the fourth round, Miura seemed to pull ahead, scoring a knock-down and fighting with a lot of confidence. After brawling the first four rounds, Miura appeared to settle into a more technical approach. Rounds 5 and 6 saw the pendulum swing back towards Vargas, as he withstood Miura's rush to open the fifth round and the sixth round saw both men exchanging hard punches.
The big swinging continued, and though Vargas likely edged Miura in rounds 5 and 6, Vargas' face was cut in at least two spots and Miura started to assert himself again in rounds 7 and 8. Miura was beginning to grow in confidence while it appeared that Vargas was beginning to slow down, and Miura appeared to hurt Vargas at the end of the 8th round.
Vargas turned the tide again at the start of the ninth round, scoring a knock down with an uppercut and a straight right hand that took Miura's legs and sent him to the canvas. Purely on instinct, Miura got back up and continued to fight, but Vargas was landing frequently and with force. Referee Tony Weeks stepped in to stop the fight at the halfway point of round 9 as Miura was sustaining a barrage of punches.
Miura still had a minute and a half to survive if he was going to get out of the round, and it was clear that he was not going to stop fighting.
A back and forth battle of wills between two world championship level fighters, Takashi Miura versus "El Bandido" Vargas wins the 2015 Fight of the Year.
WATCH RELATED VIDEOS ON BOXINGCHANNEL.TV
Jan 9 in Germany – Feigenbutz and De Carolis To Settle Score
This coming Saturday, January 9th, the stage is set at the Baden Arena in Offenburg, Germany for a re-match between Vincent Feigenbutz and Giovanni De Carolis. The highly anticipated re-match is set to air on SAT.1 in Germany, and Feigenbutz will once again be defending his GBU and interim WBA World titles at Super Middleweight.
The first meeting between the two was less than three months ago, on October 17th and that meeting saw Feigenbutz controversially edge De Carolis on the judge's cards by scores of (115-113, 114-113 and 115-113). De Carolis scored a flash knock down in the opening round, and he appeared to outbox Feigenbutz in the early going, but the 20 year old German champion came on in the later rounds.
The first bout is described as one of the most crowd-pleasing bouts of the year in Germany, and De Carolis and many observers felt that the Italian had done enough to win.
De Carolis told German language website RAN.DE that he was more prepared for the re-match, and that due to the arrogance Feigenbutz displayed in the aftermath of the first fight, he was confident that he had won over some of the audience. Though De Carolis fell short of predicting victory, he promised a re-vamped strategy tailored to what he has learned about Feigenbutz, whom he termed immature and inexperienced.
The stage is set for Feigenbutz vs De Carolis 2, this Saturday January 9th in Offenburg, Germany. If you can get to the live event do it, if not you have SAT.1 in Germany airing the fights, and The Boxing Channel right back here for full results.
2015 Knock Out of the Year – Saul Alvarez KO's James Kirkland
On May 9th of 2015, Saul "Canelo" Alvarez delivered a resonant knock-out of James Kirkland on HBO that wins the 2015 KO of the Year.
The knock-out itself came in the third round, after slightly more than two minutes of action. The end came when Alvarez delivered a single, big right hand that caught Kirkland on the jaw and left him flat on his back after spinning to the canvas.Alvarez was clearly the big star heading into the fight. The fight was telecast by HBO for free just one week after the controversial and disappointing Floyd Mayweather Jr. and Manny Pacquiao fight, and Alvarez was under pressure to deliver the type of finish that people were going to talk about. Kirkland was happy to oblige Alvarez, taking it right to Alvarez from the start. Kirkland's aggression saw him appear to land blows that troubled the young Mexican in the early going. Alvarez played good defense, and he floored Kirkland in the first round, displaying his power and his technique in knocking down an aggressive opponent.
However, Kirkland kept coming at Alvarez and the fight entered the third round with both men working hard and the feeling that the fight would not go the distance. Kirkland continued to move forward, keeping "Canelo" against the ropes and scoring points with a barrage of punches while looking for an opening.
At around the two minute mark, Alvarez landed an uppercut that sent Kirkland to the canvas again. Kirkland got up, but it was clear that he did not have his legs under him. Kirkland was going to try to survive the round, but Alvarez had an opportunity to close out the fight. The question was would he take it?
Alvarez closed in on Kirkland, putting his opponent's back to the ropes. Kirkland was hurt, but he was still dangerous, pawing with punches and loading up for one big shot.
But it was the big shot "Canelo" threw that ended the night. Kirkland never saw it coming, as he was loading up with a huge right hand of his own. The right Alvarez threw cracked Kirkland in the jaw, and his eyes went blank. His big right hand whizzed harmlessly over the head of a ducking Alvarez, providing the momentum for the spin that left Kirkland prone on the canvas.
Saul "Canelo" Alvarez went on to defeat Miguel Cotto in his second fight of 2015 and he is clearly one of boxing's biggest stars heading into 2016. On May 9th Alvarez added another reel to his highlight film when he knocked out James Kirkland with the 2015 "Knock Out of the Year".
Photo by naoki fukuda