BRONER: "The Haters Are Going to Love Me"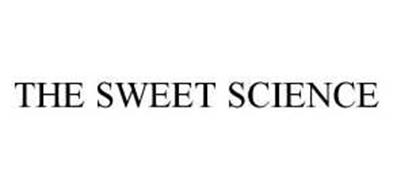 ADRIEN BRONER, MARCOS MAIDANA AND THE DANGER ZONE FIGHTERS MEET THE PRESS AT ALAMODOME
Quotes From Thursday's Kickoff Press Conference in San Antonio
DANGER ZONE: A FOUR FIGHT SHOWTIME CHAMPIONSHIP BOXING EVENT
LIVE ON SATURDAY, DEC. 14 at 8p ET/5p PT; Tickets From $10 On Sale Now!
SAN ANTONIO (Oct. 31, 2013) – An enthusiastic crowd of boxing fans showed up for a public press conference on the floor of the Alamodome today as Golden Boy Promotions formally announced DANGER ZONE, a blockbuster event highlighted by a highly anticipated matchup between undefeated WBA Welterweight Champion Adrien "The Problem" Broner and former WBA Junior Welterweight Champion Marcos "El Chino" Maidana live on SHOWTIME® (8 p.m. ET/5 p.m. PT) on Saturday , Dec. 14.
The 12-rounder between rising superstar Broner (27-0, 22 KO's), of Cincinnati, and the always-dangerous, hard-hitting Maidana (34-3, 31 KO's), of Margarita, Santa Fe, Argentina, tops a stacked fight card to close out what has been record-breaking year on SHOWTIME CHAMPIONSHIP BOXING®.
Other Dec. 14 matchups: unbeaten Keith "One Time" Thurman (21-0, 19 KO's), of Clearwater, Fla., will defend his interim WBA Welterweight Championship against Jesus "Renuente" Soto Karass (28-8-3, 18 KO's), of Los Mochis, Mexico,undefeated Leo SantaCruz (25-0-1, 15 KO's), of Los Angeles by way of Huetamo, Mexico, will risk his WBC Super Bantamweight world title against southpaw Cesar Seda (25-1, 17 KO's), of San Juan, P.R., popular former world champion "Vicious" Victor Ortiz (29-4-2, 22 KO's), of Oxnard, Calif., will make his long-awaited return to the ring against an opponent to be determined, and WBA Light Heavyweight Champion Beibut Shumenov (13-1, 8 KO's), of Las Vegas, Nevada by way of Shymkent, Kazakhstan, defends his title against Tamas "TomiKid'' Kovacs (23-0, 14 KO's), of Galanta, Slovakia.
The SHOWTIME CHAMPIONSHIP BOXINGtelecast can be heard in Spanish using secondary audio programming (SAP). Preliminary bouts will air live on SHOWTIME EXTREME® (6:30 p.m. ET.PT).
Tickets priced at $250, $200, $150, $100, $75, $50, $25, $20 and $10, plus applicable taxes, fees and services charges, went on sale today, Thursday, Oct. 31 at 10 a.m. CT and are available at the Alamodome box office, or through Leija*Battah Promotions by calling (210) 979-3302 or emailing m@leijabattahpromo.com or online at www.ticketmaster.com and all Ticketmaster locations, by calling (800) 745-3000.
What the fighters and executives said Thursday:
Richard Schaefer, CEO, Golden Boy Promotions
"On Dec. 14, we have a celebration. A celebration of boxing at the highest level with the best fighters fighting the best opposition. This is what Golden Boy is all about. But it also is a celebration of San Antonio. New York at Brooklyn's Barclays Center, Los Angeles at the Staples Center, Las Vegas at the MGM Grand and San Antonio at the Alamodome. That's right. San Antonio is now one of the top-four premiere destinations for boxing in the United States. And our company, in partnership with local promoters Jesse James Leija and Mike Battah, are committed to bringing big-time boxing to this market on a regular basis.
SHOWTIME is going to continue the tradition of the best fighting the best. And on Sat. Dec. 14, Santa Claus is coming to town. I want to thank my friend Stephen Espinoza, the General Manager of SHOWTIME Sports and the chairman of CBS Corporation, which is the parent company of SHOWTIME, Leslie Moonves. His commitment and passion for boxing is second to none. And he has allowed us the opportunity to stage these incredible events on SHOWTIME."
Jesse James Leija, Former World Champion and Texas boxing legend
"Between Golden Boy Promotions and Leija*Battah Promotions, it's possible to have great fighters to promote and bring up as champions but none if this is possible without the San Antonio fight fans."
Mike Battah, President of Leija*Battah Promotions
"As of now we have $500,000 in sales, so we know that we have brought these fights to the right city [San Antonion]. On December 14, the fight fans here will get all of the excitement they are looking for when these guys go into the ring and give their best."
SHOWTIME Spokesman Chris DeBlasio
This fight card is truly stacked. I feel like we have been saying that a lot lately in the past two years. But this, five major fights featuring this level of talent is perhaps the best of a great bunch.
SHOWTIME has quickly emerged as the premiere destination for big-time boxing. Through the close working relationship between Stephen Espinoza (Executive Vice President and General Manager of SHOWTIME Sports) and Richard Schaefer, SHOWTIME has become the home of the best fighters in the most competitive divisions in boxing today.
As a result, our subscribers have responded by tuning in in record numbers. To date, the top-five of the most watched SHOWTIME boxing events in our nearly 30 year history in this sport have all occurred in the last 13 months. So far this year, our average viewership for SHOWTIME CHAMPIONSHIP BOXING is up more than 23 percent. And dating back to 2011, our average viewership is up a remarkable 62 percent. There is no doubt that this incredible trend will continue when we deliver the strongest fight card of the year, on Saturday, Dec. 14, live on SHOWTIME."
ADRIEN BRONER, Undefeated WBA Welterweight World Champion
"I have to thank God. He blessed us. And now it's back to work. Like I've said before, I'll fight whomever you all want me to fight. The next one is going to be the same way. After I (expletive) him up on Dec. 14, I'll fight whomever you want.
(Regarding Maidana's versatile training with renowned trainer Robert Garcia)
You can train different. You can lift weights with your teeth. You can push cars for two months straight. That doesn't matter. I got the skills to pay the bills and I got enough will, my last name could be Smith.
There are a lot of people who hate me but the haters are going to love me at the end of the day. They just don't know it yet. On Dec 14 I hope my haters become fans. You'll love me eventually because I love all y'all.
I want to acknowledge the troops (members of the U.S. Military in attendance at the conference). I train in Colorado Springs. And I had the opportunity to go to Kuwait and Afghanistan to meet the troops a while back. And while I was sleeping, I could feel the ground shaking. We were getting bombed and I didn't even know it at the time. That (expletive) over there is for real. Y'all are real fighters and y'all have given us the opportunity to do what we do. So, I thank you.
It's going to be a hell of a fight. I can promise you this. It's going to get ugly. I am talking Sam Cassell, Tyrone Hill ugly. It's going to get ugly. I don't know if he's faking that he doesn't speak English. But after Dec 14, he'll speak English. I am going for the knockout. Strap up.
(On what Maidana brings to the ring)
He can hit. But Mark McGuire can hit too. But if he can't hit nothing, his power shot becomes irrelevant. I want him to be 100% in this fight. I don't want any excuses.
(Regarding his knockout prediction)
The Argentine fighters are strong for six rounds. They can't go much past six. This fight is over shortly after the sixth.
Who is doing it like me? Nobody."
MARCOS MAIDANA, Former WBA Junior Welterweight Champion
"This is a fight I wanted. I wanted to fight the best, the champion. And Adrien Broner is the champion so I am going to come prepared. I am very enthused. This is for the championship of the world. I am going to win. I am focused and will be 1000% ready.
Every fight, I have changed and I've improved my arsenal. Come Dec. 14, you are going to see a champion in Marcos Maidana.
(The key to beating Broner)
The key is to throw a lot of punches. Pressure him. Kick his ass. And that's what I am going to do.
(On nuances in preparing for this fight)
I have not changed my style because this is who I am and that is how I fight. But Robert (Garcia) has sharpened my skills. He's given me more composure in the ring and helped me to pick my shots and be even more aggressive than before."
KEITH THURMAN, Undefeated WBA Interim Welterweight World Champion
"One Time. I am just so happy to be here. I am back. I am back in San Antonio to give another great performance. My motto is knockout for life. I am not called "One Time" for nothing. I come to bring the hurt. Fighters think they know what they're getting into when they step into the ring. But no one can prepare for this. I am a beast. Dec. 14 is what I live for. That action. Getting hit, taking hits, giving hits. Seeing if they can take my hits, which they can't do for long.
I am honored that Soto Karass took this fight. I am honored. There are a lot of guys that won't take this fight. It gets me excited to know that I am going to meet someone like me in the ring. A true warrior. Someone that lives for the fight. Just like me, he's not afraid of nobody.
I have to skip Thanksgiving. Sacrifices, sacrifices. But I can't wait for Dec. 14. It's going to be a special night.
There isn't anything he can do to challenge me. No one can test me. I am testing you and you'll fail. I come with a passion, drive, desire and will. Not just ordinary will, but the will to be champion. You've seen that will in my last fight. And Soto Karass is the type of fighter that can bring that out in me again. Once that comes out, it's over for him.
(On ability of Soto Karass to challenge him)
He's tough. Some people say he's really tough. But when it comes to boxing, it takes skills. It's nice to be tough but tough isn't tough enough. If you don't have the skills, it doesn't matter. You have to be well rounded in this sport. I showed my versatility in my last fight and I'll show you more on Dec. 14.
Other than Mayweather, you are looking at the best welterweights in the world (on this card). Adrien Broner is the world champ. I am Interim Champ. Marcos Maidana is ranked No. 1 by the WBA. This division is packed. I just happen to be one of the most talented."
Jesus Soto Karass, (28-8-3, 18 Kos) Challenging for WBA Interim Welterweight Title
"Thank you. Especially to you, the people of San Antonio for letting me return and fight in this great city. I am excited to be back. And fighting Keith Thurman. I have seen him fight. We've been on the same cards before so I know what he has and he knows what I have. Come Dec. 14, I am going to bring it. I am coming to take that title back to Los Mochis (Mexico).
He has the same heart but the difference is that I have bigger balls.
I respect him but once we get into the ring, I don't have that respect any more. My corner and myself will make adjustments once we get into the fight. I am going to war in the gym. I have bruises from the gym because I am preparing myself very well.
Mentally, I know that I need to train hard and be ready. I need to be successful and win in order to provide for my family.
There is no pressure. I know what I have to do. I have to attack and go to war in order to win this fight."
LEO SANTA CRUZ, Undefeated WBC Super Bantamweight World Champion
"Thank you for bringing me to Texas. I always heard that I should fight in Texas and now I am here. I am going to give the fans what they want. Thank you for putting me on big shows. I am thankful for having the chance to be seen by so many people."
CESAR SEDA, Super Bantamweight Title Challenger
"The opportunity to fight for this world title is a big deal for me. I am going to come prepared. I am going to continue with the great tradition of Mexico vs. Puerto Rico. I know I am not the favorite. I am not fighting at home. So I am going to do everything possible to come to PR with my hand raised up."
VICTOR ORTIZ, Former WBC Welterweight Champion
"I shot a movie. I did "Dancing With Stars," but through all that, in the back of my mind, I kept telling myself that I will be World Champion again. And that's why I am here. Enjoy these fights. We have some of the greatest fighters of this era up here, so you are in for a treat. I will be world champion again, like it or not. Step aside. I am here."
BEIBUT SHUMENOV, WBA Super Light Heavyweight World Champion
"I am excited. I am honored. I am looking forward to showing my skills."
2015 Fight of the Year – Francisco Vargas vs Takashi Miura
The WBC World Super Featherweight title bout between Francisco Vargas and Takashi Miura came on one of the biggest boxing stages of 2015, as the bout served as the HBO pay-per-view's co-main event on November 21st, in support of Miguel Cotto vs Saul Alvarez.
Miura entered the fight with a (29-2-2) record and he was making the fifth defense of his world title, while Vargas entered the fight with an undefeated mark of (22-0-1) in what was his first world title fight. Both men had a reputation for all-out fighting, with Miura especially earning high praise for his title defense in Mexico where he defeated Sergio Thompson in a fiercely contested battle.
The fight started out hotly contested, and the intensity never let up. Vargas seemed to win the first two rounds, but by the fourth round, Miura seemed to pull ahead, scoring a knock-down and fighting with a lot of confidence. After brawling the first four rounds, Miura appeared to settle into a more technical approach. Rounds 5 and 6 saw the pendulum swing back towards Vargas, as he withstood Miura's rush to open the fifth round and the sixth round saw both men exchanging hard punches.
The big swinging continued, and though Vargas likely edged Miura in rounds 5 and 6, Vargas' face was cut in at least two spots and Miura started to assert himself again in rounds 7 and 8. Miura was beginning to grow in confidence while it appeared that Vargas was beginning to slow down, and Miura appeared to hurt Vargas at the end of the 8th round.
Vargas turned the tide again at the start of the ninth round, scoring a knock down with an uppercut and a straight right hand that took Miura's legs and sent him to the canvas. Purely on instinct, Miura got back up and continued to fight, but Vargas was landing frequently and with force. Referee Tony Weeks stepped in to stop the fight at the halfway point of round 9 as Miura was sustaining a barrage of punches.
Miura still had a minute and a half to survive if he was going to get out of the round, and it was clear that he was not going to stop fighting.
A back and forth battle of wills between two world championship level fighters, Takashi Miura versus "El Bandido" Vargas wins the 2015 Fight of the Year.
WATCH RELATED VIDEOS ON BOXINGCHANNEL.TV
Jan 9 in Germany – Feigenbutz and De Carolis To Settle Score
This coming Saturday, January 9th, the stage is set at the Baden Arena in Offenburg, Germany for a re-match between Vincent Feigenbutz and Giovanni De Carolis. The highly anticipated re-match is set to air on SAT.1 in Germany, and Feigenbutz will once again be defending his GBU and interim WBA World titles at Super Middleweight.
The first meeting between the two was less than three months ago, on October 17th and that meeting saw Feigenbutz controversially edge De Carolis on the judge's cards by scores of (115-113, 114-113 and 115-113). De Carolis scored a flash knock down in the opening round, and he appeared to outbox Feigenbutz in the early going, but the 20 year old German champion came on in the later rounds.
The first bout is described as one of the most crowd-pleasing bouts of the year in Germany, and De Carolis and many observers felt that the Italian had done enough to win.
De Carolis told German language website RAN.DE that he was more prepared for the re-match, and that due to the arrogance Feigenbutz displayed in the aftermath of the first fight, he was confident that he had won over some of the audience. Though De Carolis fell short of predicting victory, he promised a re-vamped strategy tailored to what he has learned about Feigenbutz, whom he termed immature and inexperienced.
The stage is set for Feigenbutz vs De Carolis 2, this Saturday January 9th in Offenburg, Germany. If you can get to the live event do it, if not you have SAT.1 in Germany airing the fights, and The Boxing Channel right back here for full results.
2015 Knock Out of the Year – Saul Alvarez KO's James Kirkland
On May 9th of 2015, Saul "Canelo" Alvarez delivered a resonant knock-out of James Kirkland on HBO that wins the 2015 KO of the Year.
The knock-out itself came in the third round, after slightly more than two minutes of action. The end came when Alvarez delivered a single, big right hand that caught Kirkland on the jaw and left him flat on his back after spinning to the canvas.Alvarez was clearly the big star heading into the fight. The fight was telecast by HBO for free just one week after the controversial and disappointing Floyd Mayweather Jr. and Manny Pacquiao fight, and Alvarez was under pressure to deliver the type of finish that people were going to talk about. Kirkland was happy to oblige Alvarez, taking it right to Alvarez from the start. Kirkland's aggression saw him appear to land blows that troubled the young Mexican in the early going. Alvarez played good defense, and he floored Kirkland in the first round, displaying his power and his technique in knocking down an aggressive opponent.
However, Kirkland kept coming at Alvarez and the fight entered the third round with both men working hard and the feeling that the fight would not go the distance. Kirkland continued to move forward, keeping "Canelo" against the ropes and scoring points with a barrage of punches while looking for an opening.
At around the two minute mark, Alvarez landed an uppercut that sent Kirkland to the canvas again. Kirkland got up, but it was clear that he did not have his legs under him. Kirkland was going to try to survive the round, but Alvarez had an opportunity to close out the fight. The question was would he take it?
Alvarez closed in on Kirkland, putting his opponent's back to the ropes. Kirkland was hurt, but he was still dangerous, pawing with punches and loading up for one big shot.
But it was the big shot "Canelo" threw that ended the night. Kirkland never saw it coming, as he was loading up with a huge right hand of his own. The right Alvarez threw cracked Kirkland in the jaw, and his eyes went blank. His big right hand whizzed harmlessly over the head of a ducking Alvarez, providing the momentum for the spin that left Kirkland prone on the canvas.
Saul "Canelo" Alvarez went on to defeat Miguel Cotto in his second fight of 2015 and he is clearly one of boxing's biggest stars heading into 2016. On May 9th Alvarez added another reel to his highlight film when he knocked out James Kirkland with the 2015 "Knock Out of the Year".
Photo by naoki fukuda