Jose Sulaiman Voted WBC President For Life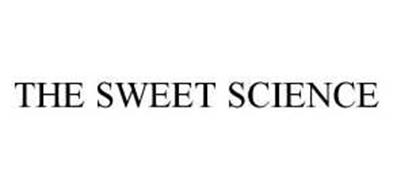 Bangkok – November 7, 2013
The World Boxing Council's 51st annual convention officially closed on Thursday at the Centara Grand Hotel at CentralWorld in Bangkok. Near the end of the general assembly meeting, Executive Director Mauricio Sulaiman received a standing ovation from the Board of Governors and the convention floor for his outstanding job in leading the week's proceedings.
(L-R: Charles Giles, Mauricio Sulaiman, Rex Walker, Houcine Houichi
Mauricio said, "Jose Sulaiman is here. Everything I say, I think of what he would do, what he would say. I've been with him all my life and I just try to imitate. I fail many times, but all I can say is – the love that he has for his WBC, it's impossible to describe. He thinks so dearly of each one of his Board members, his officials. The boxers, they are like sons to my father. I get very jealous of the boxers because I have to share my father with all of them.
"Many of you know in person, having been at his home, seeing how my mother treats every single person as if he were a member of the family coming for lunch, dinner, breakfast. Before the internet, he would get phone calls at three, four in the morning from the Orient, from Europe, with the different times. My father never, ever, ever, since I have memory, said 'no' to a phone call, or a letter or request.
"His life has been the WBC. It's been difficult – it's been very difficult to be here, but at the same time, every face just reminds me of my father, and every topic that we have discussed. Because he prepared this convention, with the help of the Board. All of us in the office, we just made sure that the paperwork, the presentations, the order, were all in place. It's his convention, the way he's been doing it all the time. Like I said at the opening ceremony – it's on automatic pilot, but the captain is right there, just taking a nap.
"On behalf of my father, I would like say a personal message from him, because that's what he would be saying: It's been another great convention, another great year. It's very sad we're finishing. So tomorrow and Saturday, people will leave and we'll not see each other maybe for one year, maybe we'll see each other at a fight or another event.
"But every single convention, we have the opportunity to hug each other, to kiss each other, to talk, to ask about how we're doing, to inquire about our personal lives. This is what the WBC and Jose Sulaiman has always been about.
"I'd just like to finish by wishing everybody a great Christmas season, a great journey back, and thank you for all of your work for boxing and the WBC."
International Secretary Mauro Betti of Italy said, "This is very important. I think Mauricio has been leading this convention in great style, outstanding. I've known Mauricio for a long, long time, and to be very honest, this has been a surprise to me, too. I know his ability, but I also knew before I came here it was very difficult for him because he had to lead an important convention, but his mind was in L.A. with his family and his father.
"The latest news about Don Jose is very enjoyable. He will be back – there is no doubt about that. It's only a matter of waiting. If he's there, it's because he's been leading the WBC all his life. He has given us everything he had. The world of boxing must know that the acting President of the WBC is Don Jose Sulaiman. There are no doubts about that.
"We wanted to show the world that Mauricio is a great coordinator — he's probably the future of the WBC. The WBC Board can run the WBC – we are showing the world that we are able to do that. We want to say to everybody that Don Jose Sulaiman is our leader – he will be there, and we will be there.
"This is why I want to ratify my proposal. Don Jose Sulaiman, for what he has been doing for the WBC and for world boxing, he really deserves to be the Lifetime WBC President. I ratify my proposal to put to the Board. The Board members have the right to express their opinions, and put that to a voting."
African Boxing Union President Houcine Houichi of Tunisia made the motion that Jose Sulaiman be elected Lifetime WBC President, and International Secretary Edward Thangarajah of Thailand seconded the motion.
WBC Legal Counselor Robert Lenhardt of the U.S. said, "I've attempted to put together a proclamation to summarize this, so why don't I read this and we can ask for a voting not only of the Board, but the convention floor, as well:
"As the world has been informed, the President of the WBC, Jose Sulaiman, is currently recuperating from his recent heart surgery at UCLA. With each passing day, he's growing stronger and getting better. The WBC family continues to receive messages from all over the world and sends Don Jose it's very best wishes. At the WBC Board of Governors meeting on Sunday, November the 3rd, the Board of Governors unanimously moved to ratify the active and continued Presidency and administation of WBC President Jose Sulaiman.
"Our President has been the single greatest force for reform and safety in the history of boxing. The Board supports President Jose Sulaiman during his period of recuperation, as it has been so proud to do in the past.
"The WBC continues to thrive as the largest and greatest boxing organization in the history of our sport. This is only possible due to the administration of our President Jose Sulaiman, and the stability and leadership provided by the Board of Governors and Supreme Council, consisting of the Presidents of the 10 Federations, and the work of the entire WBC staff in Mexico City.
"This convention has been so successful under the hosting of Vice President General Kovid Bhakdibhumi, with the meetings at his request, conducted by WBC Executive Secretary Mauricio Sulaiman. The Board is certain that all the attendees deeply appreciate their efforts to make this convention one of the greatest in WBC history.
"Today, the WBC Board of Governors and Supreme Council has again moved to ratify Jose Sulaiman as our active President, and that we consider Jose Sulaiman our Lifetime Leader and inspiration, as he has always been, and will always be.
"He has earned our unwavering admiration, respect, and loyalty. This is due to his tireless efforts, his boundless passion, and the mission of his life – the WBC. President Jose Sulaiman has always, and continues his lifetime commitment to lead the fight for the best interests of our heroes, the boxers, the sport of boxing, and our pride, the World Boxing Council."
The motion was put before the Board of Governors – and everyone on the convention floor – and was approved unanimously.
Mauricio Sulaiman replied, "I am sure that when my father reads and hears about these words and actions, this moment will be, without a doubt, one of the most emotional and most important of his life. On behalf of my mother and brothers and sisters, I just cannot thank enough the WBC Board and Supreme Council, and each one of you, for this action of acknowledging his life being the WBC."
Earlier in the day, an extremely wide range of topics were addressed and reports presented.
The mandatory title defense of heavyweight world champion Vitali Klitschko of Ukraine was not addressed during the mandatory meetings on Wednesday because mandatory challenger Bermane Stiverne and his promoter, Camille Estephan, both of Canada, did not arrive until today.
K2 Promotion's Tom Loeffler of the U.S., said that Klitschko requested the WBC to wait until November 30 for his confirmation that he's ready for his mandatory defense. Estephan accepted and replied, "We are willing to wait to make this fight happen, and we are looking forward to making this fight happen."
Mauricio Sulaiman proposed a heavyweight tournament of the top five or six contenders to determine the next mandatory world title challenger, which was approved by the Board.
A video was shown illustrating the success of the WBC's instant replay rule, which has been used in fights, whenever possible, for five years, and the WBC's open scoring rule that has been used in fights, whenever possible, for six years. The Continental Federations were urged to continue to increase their use in their areas.
Ring Officials Board Chairman Hubert Minn of the U.S. gave a report on Monday's referees and judges seminars, and said that 130 ring officials were in attendance.
The attendance at the convention was estimated at 600.
Reports were presented by World Medical Advisory Board Chairman Dr. Paul Wallace of the U.S., Dr. Clive Noble of South Africa, who has done extensive testing of boxing gloves to find the safest glove construction, Dr. Beatrix Raudszus of Germany, who heads the Medical Boxing Accidents Committee, and Dr. Helen Clausen of Australia, the Director of Neurological Cognitive Research.
Alberto Leon of the U.S., Chairman of the WBC Boxers Foundation Fund, gave a report on the fund's fantastic success so far — it raised $1 million last September in partnership with Hublot Watches to assist fighters in need — and plans for its continued success in the future. Alberto said, "A lifelong dream of our President, Jose Sulaiman, is now a reality." WBC Vice President Rex Walker of the U.S. added, "It's one of the best things the WBC's ever done."
President Sulaiman has always considered amateur boxing the "lifeblood" of professional boxing. Ed Pearson of Canada, Chairman of the new World Boxing Council Amateur Boxing program, reported on its great success in his home country, and advised other Board members how to implement the program in their areas, as well as creating international matches. Ed said, "AIBA tried political and legal ways to stop it, but lost at every step of the way." He gave credit to Dave Allison, who "has done all the work."
A report was given on the WBC program, "Driving Without Texting," to which WBC middleweight world champion Sergio Martinez of Argentina and former world champion Miguel Cotto of Puerto Rico have given support. Texting while driving has overtaken alcohol as the main cause of car accidents.
Asian Boxing Council Secretary Patrick Cusick of Thailand reported on the very active and successful year had by both his organization and the Oriental and Pacific Boxing Federation, as well as plans for the WBC's continued growth in China, considered the "next Mecca of boxing" in the world. Cusick also said that three cities in China are preparing proposals to host future WBC conventions.
Mauro Gazcon reported that he will begin Monday to reschedule the highly-anticipated WBC World Cup events. The first was scheduled for October 18 in Mexico City and another during this convention in Bangkok, but were postponed after President Sulaiman's surgery on October 1.
Tomas Yu of New Mexico, Chairman of the World MMA Council, introduced himself to the WBC with a proposal for the WBC to become involved in world-wide mixed martial arts title fights. His proposal will be reviewed further at the next WBC convention.
WBC Cares Chairwoman Jill Diamond of the U.S. and a group of world champions and other convention attendees went to visit a children's hospital and orphanage during the afternoon.
A free day tomorrow will be followed by a gala dinner in the evening.
The 51st annual WBC Convention was officially closed by WBC Vice President and host, General Kovid Bhakdibhumi of Thailand.
(L-R: Mauricio Sulaiman, General Kovid Bhakdibhumi)
2015 Fight of the Year – Francisco Vargas vs Takashi Miura
The WBC World Super Featherweight title bout between Francisco Vargas and Takashi Miura came on one of the biggest boxing stages of 2015, as the bout served as the HBO pay-per-view's co-main event on November 21st, in support of Miguel Cotto vs Saul Alvarez.
Miura entered the fight with a (29-2-2) record and he was making the fifth defense of his world title, while Vargas entered the fight with an undefeated mark of (22-0-1) in what was his first world title fight. Both men had a reputation for all-out fighting, with Miura especially earning high praise for his title defense in Mexico where he defeated Sergio Thompson in a fiercely contested battle.
The fight started out hotly contested, and the intensity never let up. Vargas seemed to win the first two rounds, but by the fourth round, Miura seemed to pull ahead, scoring a knock-down and fighting with a lot of confidence. After brawling the first four rounds, Miura appeared to settle into a more technical approach. Rounds 5 and 6 saw the pendulum swing back towards Vargas, as he withstood Miura's rush to open the fifth round and the sixth round saw both men exchanging hard punches.
The big swinging continued, and though Vargas likely edged Miura in rounds 5 and 6, Vargas' face was cut in at least two spots and Miura started to assert himself again in rounds 7 and 8. Miura was beginning to grow in confidence while it appeared that Vargas was beginning to slow down, and Miura appeared to hurt Vargas at the end of the 8th round.
Vargas turned the tide again at the start of the ninth round, scoring a knock down with an uppercut and a straight right hand that took Miura's legs and sent him to the canvas. Purely on instinct, Miura got back up and continued to fight, but Vargas was landing frequently and with force. Referee Tony Weeks stepped in to stop the fight at the halfway point of round 9 as Miura was sustaining a barrage of punches.
Miura still had a minute and a half to survive if he was going to get out of the round, and it was clear that he was not going to stop fighting.
A back and forth battle of wills between two world championship level fighters, Takashi Miura versus "El Bandido" Vargas wins the 2015 Fight of the Year.
WATCH RELATED VIDEOS ON BOXINGCHANNEL.TV
Jan 9 in Germany – Feigenbutz and De Carolis To Settle Score
This coming Saturday, January 9th, the stage is set at the Baden Arena in Offenburg, Germany for a re-match between Vincent Feigenbutz and Giovanni De Carolis. The highly anticipated re-match is set to air on SAT.1 in Germany, and Feigenbutz will once again be defending his GBU and interim WBA World titles at Super Middleweight.
The first meeting between the two was less than three months ago, on October 17th and that meeting saw Feigenbutz controversially edge De Carolis on the judge's cards by scores of (115-113, 114-113 and 115-113). De Carolis scored a flash knock down in the opening round, and he appeared to outbox Feigenbutz in the early going, but the 20 year old German champion came on in the later rounds.
The first bout is described as one of the most crowd-pleasing bouts of the year in Germany, and De Carolis and many observers felt that the Italian had done enough to win.
De Carolis told German language website RAN.DE that he was more prepared for the re-match, and that due to the arrogance Feigenbutz displayed in the aftermath of the first fight, he was confident that he had won over some of the audience. Though De Carolis fell short of predicting victory, he promised a re-vamped strategy tailored to what he has learned about Feigenbutz, whom he termed immature and inexperienced.
The stage is set for Feigenbutz vs De Carolis 2, this Saturday January 9th in Offenburg, Germany. If you can get to the live event do it, if not you have SAT.1 in Germany airing the fights, and The Boxing Channel right back here for full results.
2015 Knock Out of the Year – Saul Alvarez KO's James Kirkland
On May 9th of 2015, Saul "Canelo" Alvarez delivered a resonant knock-out of James Kirkland on HBO that wins the 2015 KO of the Year.
The knock-out itself came in the third round, after slightly more than two minutes of action. The end came when Alvarez delivered a single, big right hand that caught Kirkland on the jaw and left him flat on his back after spinning to the canvas.Alvarez was clearly the big star heading into the fight. The fight was telecast by HBO for free just one week after the controversial and disappointing Floyd Mayweather Jr. and Manny Pacquiao fight, and Alvarez was under pressure to deliver the type of finish that people were going to talk about. Kirkland was happy to oblige Alvarez, taking it right to Alvarez from the start. Kirkland's aggression saw him appear to land blows that troubled the young Mexican in the early going. Alvarez played good defense, and he floored Kirkland in the first round, displaying his power and his technique in knocking down an aggressive opponent.
However, Kirkland kept coming at Alvarez and the fight entered the third round with both men working hard and the feeling that the fight would not go the distance. Kirkland continued to move forward, keeping "Canelo" against the ropes and scoring points with a barrage of punches while looking for an opening.
At around the two minute mark, Alvarez landed an uppercut that sent Kirkland to the canvas again. Kirkland got up, but it was clear that he did not have his legs under him. Kirkland was going to try to survive the round, but Alvarez had an opportunity to close out the fight. The question was would he take it?
Alvarez closed in on Kirkland, putting his opponent's back to the ropes. Kirkland was hurt, but he was still dangerous, pawing with punches and loading up for one big shot.
But it was the big shot "Canelo" threw that ended the night. Kirkland never saw it coming, as he was loading up with a huge right hand of his own. The right Alvarez threw cracked Kirkland in the jaw, and his eyes went blank. His big right hand whizzed harmlessly over the head of a ducking Alvarez, providing the momentum for the spin that left Kirkland prone on the canvas.
Saul "Canelo" Alvarez went on to defeat Miguel Cotto in his second fight of 2015 and he is clearly one of boxing's biggest stars heading into 2016. On May 9th Alvarez added another reel to his highlight film when he knocked out James Kirkland with the 2015 "Knock Out of the Year".
Photo by naoki fukuda