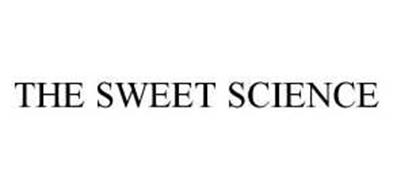 All or Nothing – They're calling this weeks match-up between Fernando Vargas and Oscar De La Hoya, 'Bad Blood'. And it's not a bad moniker to hang on this fight. But they could have easily have called this one 'All or Nothing'. Because the winner of this grudge match not only takes home both the WBA and WBC jr. middleweight belts, but he raises his reputation, stakes Southern California as their turf and keeps their self-respect and dignity. The last two maybe what's really on the line.
To the winner go the spoils, to the loser goes shame and infamy.
The winner goes on to bigger and better things, while the loser, well, he may never live this down. Think about it, if Oscar loses, don't think for one second that the mouthy Vargas won't be rubbing it in till the day he dies. As for Vargas, if he can't beat 'the Golden Boy' all the trash talk he's aimed at De La Hoya will come right back at him ten-fold. And no matter what each fighter may accomplish afterwards, in large part, their careers will be defined by this one fight.
And that's what makes this such a compelling event. Yes, these guys are getting paid well, but the fact that this is so much more than a business deal is what makes this so exciting. Lot's of fighters throughout the years have cashed it in once they secured a payday. Like a Hector Camacho Sr. who's victories were in securing fights with the likes of Felix Trinidad and De La Hoya. As for winning the actual fight? Well, he won when he signed his name on the dotted line for those bouts. In this case we have two fighters who are fighting for so much more. Imagine one of these guys will have to go to bed each night for the rest of his life and live with a loss to the one guy that they can't afford a loss to. Then, to have to wake up each morning and still have that loss on your mind.
Don't believe me? You don't think those types of thoughts carried Joe Frazier to a victory in his first bout against Muhammad Ali? Or that Marvin Hagler still doesn't think about his decision loss to Sugar Ray Leonard? Or that Leonard didn't have a few restless nights after his first professional loss to Roberto Duran? You're best fighters, of any era, have a sense of pride most normal human beings can't comprehend. Why else would they continue to ply their trade at a vocation that is so dangerous when they have millions in the bank? Both Vargas and De La Hoya have earned enough in the ring to live comfortably for the rest of their lives- even more comfortably after this Saturday night. But don't think for one nano-second that all the money in the world would help ease the pain of a loss in this fight.
Their is a sense of desperation for both fighters. De La Hoya has two losses in his last two big bouts  (against Trinidad and Shane Mosley) and outside interests away from the ring (including a marriage) have had his mind wandering away from this game for some time. One more loss and he probably rides into the sunset and into a full-fledged career in the entertainment industry.
For Vargas, this is a chance to prove that he wasn't irreparably damaged by the lethal left hooks of Trinidad and that he is still one of the premiere fighters in the world pound-for-pound. A loss to De La Hoya, he'll be forever known as that mouthy kid out of Oxnard that was more bark than bite.
Oh, this is gonna be fun.
All or Nothing GAME PLANS
Ok, I'm not Angelo Dundee or Jack Blackburn, but I do play one behind the keyboard. And this is my opinion on what each guy needs to do to have his hand raised this upcoming weekend at the Mandalay Bay.
Fernando Vargas: I think the number one key for him is that he has to be able to consistently avoid and slip Oscar's sharp jab. If he can't do that, it's a long night (or short, for that matter) for 'the Ferocious One'. De La Hoya, doesn't have much of a right hand, so make him beat you with it. If he's able to neutralize Oscars left that should give Fernando an opportunity to get inside and use his advantage in natural size and strength. Now, will that expose a chin that some are questioning after the Trinidad fight? Absolutely, but from what I saw ringside during De La Hoya's bout against Javier Castillejo, I'm almost positive that he doesn't have that type of pop at 154. Also with that new style that De La Hoya now employs, that has his left down by his waist, I'd try and throw as many right hands as possible up top. I don't think Oscar has the fluidity or the smoothness in his upper body to execute that type of style.
Believe it or not, I think Fernando fights a more technical fight than most expect. Why? Well, first of all, he had a huge amateur career that was predicated on his solid boxing skills. And secondly, his best performances against the likes of Yory Boy Campas, Raul Marquez and Ike Quartey have seen him use plenty of movement and savvy.
And one last thing, once he gets inside, go down stairs as many times as possible. Nobody yet, has tested this guy's body consistently and he needs to slowly break down Oscar, who in the past, has had a problem with his stamina.
Oscar De La Hoya: There's an old saying, 'Dance with who brung ya' which means that De La Hoya should be pumping out his jab all fight long and employing his left hook as much as possible – the same left hook that gave Fernando so many problems against Trinidad. The rub being that De La Hoya doesn't pack quite the punch of 'Tito'.
The wild card here is just what type of style and strategy he will employ. First of all, he's still trying to learn a new way of boxing from Floyd Mayweather Sr. and he hasn't fought in over 14 months. You get the feeling when it comes down to the nitty-gritty that Oscar will revert to being Oscar. After all, you are, what you are. Which means that Oscar will try to press his advantage in hand and foot speed to out-box Vargas from the outside. It seems like a reasonable plan but remember, in this fight, Vargas is the naturally bigger man. Plenty of questions remain about just how solid a jr.middleweight De La Hoya really is.
But Oscar is still a very good athlete and has found ways to win tough fights before. If all else fails, look for him to use his trademark 'bounce' going in-and-out against Vargas and shooting his jab from the outside. It's conceivable that Oscar could fight the same type of fight that he fought against Trinidad in 99. A fight that many observers feel that he got short-changed in.
SO WHO WINS?
You may call me nuts (believe me, I've been called much worse) but I'm going with Vargas to pull the upset. Based on what I saw against Castillejo last year, I'm not convinced of just how good De La Hoya is at 154. And as he has moved up in weight, there has been a series of diminishing returns. While he was blowing through people at 130-140, from his days as a welterweight, while he has been very good, he's been far from dominant.
Vargas is in peak physical condition and I just think that this will be one of those fights where emotion and hunger win it for the guy who is the underdog on paper. Much like the way Frazier was able to upset Ali and the way Duran was able to maul Leonard in their first bouts, I see a similar scenario playing out for this one.
2015 Fight of the Year – Francisco Vargas vs Takashi Miura
The WBC World Super Featherweight title bout between Francisco Vargas and Takashi Miura came on one of the biggest boxing stages of 2015, as the bout served as the HBO pay-per-view's co-main event on November 21st, in support of Miguel Cotto vs Saul Alvarez.
Miura entered the fight with a (29-2-2) record and he was making the fifth defense of his world title, while Vargas entered the fight with an undefeated mark of (22-0-1) in what was his first world title fight. Both men had a reputation for all-out fighting, with Miura especially earning high praise for his title defense in Mexico where he defeated Sergio Thompson in a fiercely contested battle.
The fight started out hotly contested, and the intensity never let up. Vargas seemed to win the first two rounds, but by the fourth round, Miura seemed to pull ahead, scoring a knock-down and fighting with a lot of confidence. After brawling the first four rounds, Miura appeared to settle into a more technical approach. Rounds 5 and 6 saw the pendulum swing back towards Vargas, as he withstood Miura's rush to open the fifth round and the sixth round saw both men exchanging hard punches.
The big swinging continued, and though Vargas likely edged Miura in rounds 5 and 6, Vargas' face was cut in at least two spots and Miura started to assert himself again in rounds 7 and 8. Miura was beginning to grow in confidence while it appeared that Vargas was beginning to slow down, and Miura appeared to hurt Vargas at the end of the 8th round.
Vargas turned the tide again at the start of the ninth round, scoring a knock down with an uppercut and a straight right hand that took Miura's legs and sent him to the canvas. Purely on instinct, Miura got back up and continued to fight, but Vargas was landing frequently and with force. Referee Tony Weeks stepped in to stop the fight at the halfway point of round 9 as Miura was sustaining a barrage of punches.
Miura still had a minute and a half to survive if he was going to get out of the round, and it was clear that he was not going to stop fighting.
A back and forth battle of wills between two world championship level fighters, Takashi Miura versus "El Bandido" Vargas wins the 2015 Fight of the Year.
WATCH RELATED VIDEOS ON BOXINGCHANNEL.TV
Jan 9 in Germany – Feigenbutz and De Carolis To Settle Score
This coming Saturday, January 9th, the stage is set at the Baden Arena in Offenburg, Germany for a re-match between Vincent Feigenbutz and Giovanni De Carolis. The highly anticipated re-match is set to air on SAT.1 in Germany, and Feigenbutz will once again be defending his GBU and interim WBA World titles at Super Middleweight.
The first meeting between the two was less than three months ago, on October 17th and that meeting saw Feigenbutz controversially edge De Carolis on the judge's cards by scores of (115-113, 114-113 and 115-113). De Carolis scored a flash knock down in the opening round, and he appeared to outbox Feigenbutz in the early going, but the 20 year old German champion came on in the later rounds.
The first bout is described as one of the most crowd-pleasing bouts of the year in Germany, and De Carolis and many observers felt that the Italian had done enough to win.
De Carolis told German language website RAN.DE that he was more prepared for the re-match, and that due to the arrogance Feigenbutz displayed in the aftermath of the first fight, he was confident that he had won over some of the audience. Though De Carolis fell short of predicting victory, he promised a re-vamped strategy tailored to what he has learned about Feigenbutz, whom he termed immature and inexperienced.
The stage is set for Feigenbutz vs De Carolis 2, this Saturday January 9th in Offenburg, Germany. If you can get to the live event do it, if not you have SAT.1 in Germany airing the fights, and The Boxing Channel right back here for full results.
2015 Knock Out of the Year – Saul Alvarez KO's James Kirkland
On May 9th of 2015, Saul "Canelo" Alvarez delivered a resonant knock-out of James Kirkland on HBO that wins the 2015 KO of the Year.
The knock-out itself came in the third round, after slightly more than two minutes of action. The end came when Alvarez delivered a single, big right hand that caught Kirkland on the jaw and left him flat on his back after spinning to the canvas.Alvarez was clearly the big star heading into the fight. The fight was telecast by HBO for free just one week after the controversial and disappointing Floyd Mayweather Jr. and Manny Pacquiao fight, and Alvarez was under pressure to deliver the type of finish that people were going to talk about. Kirkland was happy to oblige Alvarez, taking it right to Alvarez from the start. Kirkland's aggression saw him appear to land blows that troubled the young Mexican in the early going. Alvarez played good defense, and he floored Kirkland in the first round, displaying his power and his technique in knocking down an aggressive opponent.
However, Kirkland kept coming at Alvarez and the fight entered the third round with both men working hard and the feeling that the fight would not go the distance. Kirkland continued to move forward, keeping "Canelo" against the ropes and scoring points with a barrage of punches while looking for an opening.
At around the two minute mark, Alvarez landed an uppercut that sent Kirkland to the canvas again. Kirkland got up, but it was clear that he did not have his legs under him. Kirkland was going to try to survive the round, but Alvarez had an opportunity to close out the fight. The question was would he take it?
Alvarez closed in on Kirkland, putting his opponent's back to the ropes. Kirkland was hurt, but he was still dangerous, pawing with punches and loading up for one big shot.
But it was the big shot "Canelo" threw that ended the night. Kirkland never saw it coming, as he was loading up with a huge right hand of his own. The right Alvarez threw cracked Kirkland in the jaw, and his eyes went blank. His big right hand whizzed harmlessly over the head of a ducking Alvarez, providing the momentum for the spin that left Kirkland prone on the canvas.
Saul "Canelo" Alvarez went on to defeat Miguel Cotto in his second fight of 2015 and he is clearly one of boxing's biggest stars heading into 2016. On May 9th Alvarez added another reel to his highlight film when he knocked out James Kirkland with the 2015 "Knock Out of the Year".
Photo by naoki fukuda