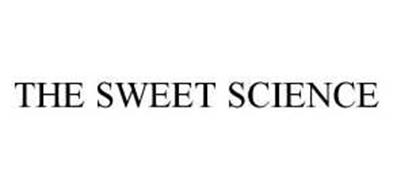 It's too bad that I'm just a lowly little writer and not the benevolent dictator of the world. Oh, not the whole world- those problems are much too big and complex for me to solve- but the boxing world. If I was to rule the banana republic that is boxing I could really shake things up.
Here's just a sampling of what I'd change if I could wave a magic wand:
* I'd go back to 15 Round fights: That would be my first issue of legislation. 15 round championship fights are when boys became men and champions separated themselves from contenders. Think about how history would have been altered if 12 round championship bouts were in place when Joe Louis was getting slapped silly by an upstart Billy Conn in their first encounter in 1941. Or when Sugar Ray Leonard was told bluntly by his trainer Angelo Dundee, 'You're blowing kid, you're blowing it' when he had fallen behind the dangerous Thomas Hearns.
As you know, both Louis and Leonard would stage memorable comebacks in the late rounds-something that doesn't happen if they fought today.
What about the safety factor? I mean wasn't that the reason why WBC dictator Jose Sulaiman pushed for the dozen rounds. Hate to break it to you but the real reason is that a scheduled 12 rounds fit much more neatly into an hour programming (in the days of the networks actually televising boxing) than 15 rounds. This was as much a programming decision as it was a safety issue. Also, some veteran trainers have told me time and time again that 15 round bouts made it crystal clear to fighters that they had to get in shape.
C'mon, let's make 'championship round's' mean something again. I mean, they still go 9 innings in baseball don't they? Could you imagine if they went the little league route and shortened their games to seven? Sorry, but the 'fifth inning stretch' somehow doesn't cut it.
* Clear the ring!!!: You know what really stands out when I watch these old fights on Classic Sports? No, it's not the black and white film or the John Stockton 'short short's' that fighters sport. But it's before the bout during ring intro's how empty the ring is. I mean, all you see is the lone ring announcer, the trainer and his seconds and…. that's it. Imagine that?
Now, you seemingly have every member of the athletic commission, the representatives of whatever sanctioning body is involved, cameramen and the production crew of whoever is televising the event and then of course the obligatory entourages of the two fighters. And if those fighters have multiple belts ( and never mind if they don't even hold some of those titles anymore- they still bring them out) each belt is accompanied by a guy hoisting it over his head and loudly chanting in a sycophantic fashion.
Hey, if you ain't fighting or working the corner, get out of the damn ring. You've gotten a credential to get inside the arena free, you've probably spent a whole week at whatever hotel the fight is at on the champs dime- and proceeded to run up quite a bill on room service and the wet bar- shouldn't that be enough? And if your man wins, the gravy train continues in the future. But get out of the ring.
Nowadays, it seems like after a Michael Buffer or Jimmy Lennon Jr. finish introducing the fighters that it takes at least 5 minutes to clear the ring and get the fight started. I got an idea, let's not let 95-percent of these guys in here to begin with and we won't have this problem.
* Introduce the former champs: Remember this fine old tradition? Where they used to bring all the former ring notables into the ring before the main event and let them hear the applause of an appreciative crowd. It was a great way to let these old pro's know that we haven't forgotten their contributions.
Nowadays, not only are these intermissions much longer, but now they waste our time by announcing every single celebrity and athlete that has nothing to do with boxing. C'mon, boxing should be on the center stage, not a bunch of prima donnas who are there because it's a scene and they're there to be seen. I mean, it hit rock bottom when during the Marco Antonio Barrera-Naseem Hamed bout last year they were doing the usual roll call and of all people, quarterback pariah, Ryan Leaf's name was called out. RYAN FREAKIN LEAF!!!! But the crowd at least reacted appropriately by booing lustily.
One thing that bugs me is that no matter who's announced, with so many people milling around, how do you really know if they're in attendance? Also, when boxers get called out with names like Magic Johnson, Jack Nicholson or Charles Barkley (who are fight fixtures), the reception they get is small in comparison. Boxers shouldn't be embarrassed on a night of a big fight.
And bring them into the ring, let folks who have never seen them, get an idea of who they are. On boxing's biggest nights, boxing and boxers should be in the spotlight.
* Count to 10: Now, I'm not saying that we let boxers take the savage beatings they took in the past, but what happened to the non-technical knockout, where the referee was over a fallen fighter and had counted to ten before a guy could get back on his feet.
It seems now boxing, as brutal as it is, has gotten a bit sanitized in this regard. And yes, safety in boxing should be of the utmost importance, but boxers who get in there, know exactly what they're risking and they want every opportunity to stay in fights.
Also if Jay Nady would have just counted to ten or the mandatory eight when Zab Judah crashed to the canvas and done his 'running man' dance after taking that big right hand against Kostya Tszyu, I think he would have been in much better position to make a judgment on Judah's condition.
I see too many fights where the referee's call off the fight as soon as a fighters back hit's the canvas and the fighters protest loudly. Hey, if the ref would just count to eight( or above) and they still don't think the fight should continue, then by all means do so. But give fighters a chance to fight- this is what they do for a living. They understand the risks involved.
These are just a few of the things I change and I promise that if I get elected- no new taxes. Famous last words, huh?
2015 Fight of the Year – Francisco Vargas vs Takashi Miura
The WBC World Super Featherweight title bout between Francisco Vargas and Takashi Miura came on one of the biggest boxing stages of 2015, as the bout served as the HBO pay-per-view's co-main event on November 21st, in support of Miguel Cotto vs Saul Alvarez.
Miura entered the fight with a (29-2-2) record and he was making the fifth defense of his world title, while Vargas entered the fight with an undefeated mark of (22-0-1) in what was his first world title fight. Both men had a reputation for all-out fighting, with Miura especially earning high praise for his title defense in Mexico where he defeated Sergio Thompson in a fiercely contested battle.
The fight started out hotly contested, and the intensity never let up. Vargas seemed to win the first two rounds, but by the fourth round, Miura seemed to pull ahead, scoring a knock-down and fighting with a lot of confidence. After brawling the first four rounds, Miura appeared to settle into a more technical approach. Rounds 5 and 6 saw the pendulum swing back towards Vargas, as he withstood Miura's rush to open the fifth round and the sixth round saw both men exchanging hard punches.
The big swinging continued, and though Vargas likely edged Miura in rounds 5 and 6, Vargas' face was cut in at least two spots and Miura started to assert himself again in rounds 7 and 8. Miura was beginning to grow in confidence while it appeared that Vargas was beginning to slow down, and Miura appeared to hurt Vargas at the end of the 8th round.
Vargas turned the tide again at the start of the ninth round, scoring a knock down with an uppercut and a straight right hand that took Miura's legs and sent him to the canvas. Purely on instinct, Miura got back up and continued to fight, but Vargas was landing frequently and with force. Referee Tony Weeks stepped in to stop the fight at the halfway point of round 9 as Miura was sustaining a barrage of punches.
Miura still had a minute and a half to survive if he was going to get out of the round, and it was clear that he was not going to stop fighting.
A back and forth battle of wills between two world championship level fighters, Takashi Miura versus "El Bandido" Vargas wins the 2015 Fight of the Year.
WATCH RELATED VIDEOS ON BOXINGCHANNEL.TV
Jan 9 in Germany – Feigenbutz and De Carolis To Settle Score
This coming Saturday, January 9th, the stage is set at the Baden Arena in Offenburg, Germany for a re-match between Vincent Feigenbutz and Giovanni De Carolis. The highly anticipated re-match is set to air on SAT.1 in Germany, and Feigenbutz will once again be defending his GBU and interim WBA World titles at Super Middleweight.
The first meeting between the two was less than three months ago, on October 17th and that meeting saw Feigenbutz controversially edge De Carolis on the judge's cards by scores of (115-113, 114-113 and 115-113). De Carolis scored a flash knock down in the opening round, and he appeared to outbox Feigenbutz in the early going, but the 20 year old German champion came on in the later rounds.
The first bout is described as one of the most crowd-pleasing bouts of the year in Germany, and De Carolis and many observers felt that the Italian had done enough to win.
De Carolis told German language website RAN.DE that he was more prepared for the re-match, and that due to the arrogance Feigenbutz displayed in the aftermath of the first fight, he was confident that he had won over some of the audience. Though De Carolis fell short of predicting victory, he promised a re-vamped strategy tailored to what he has learned about Feigenbutz, whom he termed immature and inexperienced.
The stage is set for Feigenbutz vs De Carolis 2, this Saturday January 9th in Offenburg, Germany. If you can get to the live event do it, if not you have SAT.1 in Germany airing the fights, and The Boxing Channel right back here for full results.
2015 Knock Out of the Year – Saul Alvarez KO's James Kirkland
On May 9th of 2015, Saul "Canelo" Alvarez delivered a resonant knock-out of James Kirkland on HBO that wins the 2015 KO of the Year.
The knock-out itself came in the third round, after slightly more than two minutes of action. The end came when Alvarez delivered a single, big right hand that caught Kirkland on the jaw and left him flat on his back after spinning to the canvas.Alvarez was clearly the big star heading into the fight. The fight was telecast by HBO for free just one week after the controversial and disappointing Floyd Mayweather Jr. and Manny Pacquiao fight, and Alvarez was under pressure to deliver the type of finish that people were going to talk about. Kirkland was happy to oblige Alvarez, taking it right to Alvarez from the start. Kirkland's aggression saw him appear to land blows that troubled the young Mexican in the early going. Alvarez played good defense, and he floored Kirkland in the first round, displaying his power and his technique in knocking down an aggressive opponent.
However, Kirkland kept coming at Alvarez and the fight entered the third round with both men working hard and the feeling that the fight would not go the distance. Kirkland continued to move forward, keeping "Canelo" against the ropes and scoring points with a barrage of punches while looking for an opening.
At around the two minute mark, Alvarez landed an uppercut that sent Kirkland to the canvas again. Kirkland got up, but it was clear that he did not have his legs under him. Kirkland was going to try to survive the round, but Alvarez had an opportunity to close out the fight. The question was would he take it?
Alvarez closed in on Kirkland, putting his opponent's back to the ropes. Kirkland was hurt, but he was still dangerous, pawing with punches and loading up for one big shot.
But it was the big shot "Canelo" threw that ended the night. Kirkland never saw it coming, as he was loading up with a huge right hand of his own. The right Alvarez threw cracked Kirkland in the jaw, and his eyes went blank. His big right hand whizzed harmlessly over the head of a ducking Alvarez, providing the momentum for the spin that left Kirkland prone on the canvas.
Saul "Canelo" Alvarez went on to defeat Miguel Cotto in his second fight of 2015 and he is clearly one of boxing's biggest stars heading into 2016. On May 9th Alvarez added another reel to his highlight film when he knocked out James Kirkland with the 2015 "Knock Out of the Year".
Photo by naoki fukuda