UK's Carl "The Cobra" Froch Not Satisfied Yet
UK's Carl "The Cobra" Froch Not Satisfied Yet – Several years ago Carl "The Cobra" Froch stepped into the boxing ring at a small fight show in a Hollywood night club and performed rather tenuously against a middleweight from Central America.
Froch defeated the stubborn foe and afterwards was rather harsh on his own performance. Regardless of the opponent's reputation for hardiness, Froch was visibly and vocally upset.
The boxing journalists present, including myself, were surprised at the British fighter's self-disgust in his performance. That was nearly seven years ago and now we see why he bashed himself mercilessly.
He's a much better prizefighter than many expect.
Based out of Nottingham, the steely blue eyed prizefighter whose arm is usually entangled with ravishing brunette girlfriend Racheal Cordingley, seemingly grabs more attention from his relationship with the model than his exploits in the ring. For nine years British journalists found little interest in his boxing capabilities until now.
Froch (28-1, 20 KOs) has reached the pinnacle of the Super Six Super Middleweight tournament and finds one last man standing in California's Andre "S.O.G." Ward (24-0, 13 KOs). WBC champ Froch meets WBC champ Ward on Saturday at Boardwalk Hall in Atlantic City. The co-sponsor of the tourney Showtime is televising the finale.
"It's been a long journey and I'm where I wanted to be in the tournament: in the final," said Froch.
Reaching the ending point was a journey rife with obstacles that truly tested the British fighter's capabilities.
First was former middleweight champion Jermain Taylor whose mix of speed and power resulted in Froch hitting the canvas in round three. He could have slipped into survival mode and cruised to a decision loss. Instead he ramped up the punch output like a conveyor belt boosted to twice the normal speed and stopped Taylor in the final round. That was the warning signal to the boxing world he was indeed a threat.
Next on the Froch hit list was the long armed hit and leave practitioner Andre Dirrell of Michigan. If Taylor was deemed fast then Dirrell's blows were going to be practically invisible. At first it seemed the 6'2" southpaw nicknamed "the Matrix" was going to slap Froch silly. But cleverly the British prizefighter began to change the match from an arms-length tactical tit-for-tat fight to an in-close chin to chin, street brawling affair where pub and barroom fighters were probably toasting gleefully at home with beer mugs dripping from hoisted cheers. Froch won by split decision.
Perhaps Froch's darkest day came when he crossed the North Sea to meet Denmark's Mikkel Kessler on April 24, 2010. Once again he faced a former world champion but this time Froch was unable to circumvent Kessler's hometown advantages and lost by unanimous decision after 12 rounds. It was his first and only loss and his WBC title was also taken away.
Another cold journey across the North Sea was more rewarding when he met Germany's human Howitzer Arthur Abraham in Helsinki, Finland on Nov. 27, 2010. Because Kessler opted out of the tournament and deigned not to fight the imposing knockout punching Abraham, the WBC title was declared vacant and available to the winner. Froch surprised many by utilizing both his boxing skills and sturdy chin to win a near flawless victory over the former champion Abraham. He also regained the WBC title he coveted and reached the semi-finals of the Super Six.
Because Kessler suffered an eye injury, Glen "The Road Warrior" Johnson replaced the Danish fighter. Those not privy to Johnson's abilities would soon discover why the ageing former light heavyweight champion was not an easy pass. On June 4, in Atlantic City, Froch and Johnson engaged in 12 combustible rounds that eventually saw the British prizefighter pull away in the final rounds. "If you can imagine sparring an oak tree? You hit him and he doesn't move," said Froch respectfully of Johnson's durability.
Andre Ward
On the other corner will be Oakland, California's Ward with his blend of speed, power and determination. So far no one has been able to crack the Ward code that gave Kessler his first loss and enabled him to breeze through the feared Abraham last May in the Home Depot Center. Each opponent was met with few words and more action than expected. Key to his success has been an ability to adapt.
"If you watch my fights I do a little of everything. I have the wherewithall to make adjustments. To do whatever is necessary to get the victory," said Ward during a telephone conference call.
Ward has proven to be more than just the fleet-footed 2004 Olympic gold medalist who skipped around the ring and occasionally slapped opponents silly with blistering speed.
"Before Andre emerged to the boxer that he is, he was a fighter," said Virgil Hunter who trains Ward. "Over a period of time that he won a gold medal he adapted to the point system. Through the years the fighting (aggressive style) never left him and I think that's what surprises people."
Injury postponement
After Ward suffered a cut during training that forced a postponement in October, Froch continued training and looks forward to solving yet another American speedster. Taylor and Dirrell discovered that Froch knows the American style.
"Styles make fights, it's an old cliché. I expect Andre Ward to come and box and use his jab. He may come inside and get rounds in there, it's hard to predict," said Froch who expects several hundred fellow countrymen to join him in Atlantic City. "I come to fight. I'm going to do everything I need to do to win these two belts."
Froch has been unable to captivate the number of rabid fans of his British predecessors Ricky Hatton or Joe Calzaghe. A win over Ward could do the trick. But the change in dates has enabled his followers to take advantage of the later fight date.
"It (the date change) actually went to my favor. I had two weeks break when I heard about Ward's cut. I've been cranking it up pretty good," says Froch. "The main problem it caused was just my fans had bought tickets. But it seems to have worked in my favor too. There's great response. More and more people seem to be coming."
In many ways Froch is like the super middleweight division. Despite skills and a chest full of grit, the British prizefighter had been long ignored. That can all change on Saturday.
"The prize is there waiting for me," Froch said.
Indeed.
Fights on television
Fri. Telefutura, 11:30 p.m., Alan Sanchez (8-2-1) vs. Keandre Gibson (5-0-1).
Sat. Showtime, 9 p.m., Andre Ward (24-0) vs. Carl Froch (28-1).
Sat. Showtime, 10:30 p.m., Gilbert Melendez (19-2) vs. Jorge Masvidal (22-6).
UK's Carl "The Cobra" Froch Not Satisfied Yet / Check out more boxing news on video at The Boxing Channel.
Boxing Odds and Ends: A Farewell to Bob Sheridan, Canelo-Charlo Notes and More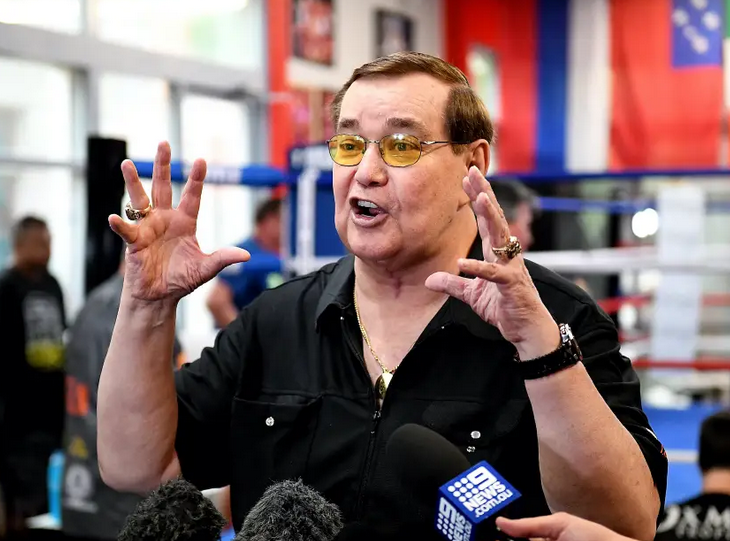 Boxing broadcaster Bob Sheridan passed away at his home in Henderson, Nevada on Wednesday, Sept. 27. Sheridan was 79 years old.
As noted by Ron Borges in a 1999 story for the Boston Globe, "Colonel Bob" (an honorary title) called "more fights in more places watched by more people than anyone else in history." All told, he was the blow-by-blow announcer for more than 10,000 fights, a number that included more than a hundred heavyweight title fights. The irony is that he was more well-known in places like Australia than in the United States. This was because when boxing switched from closed-circuit to pay-per-view, Sheridan didn't make the transition, except for those tuning in overseas. During his long association with Don King, he was the anchor of the international feed.
Born in Boston to Irish immigrants who arrived in the U.S. as toddlers, Sheridan grew up in nearby Lexington, Massachusetts. He attended the University of Miami on a baseball scholarship and cut his teeth as a boxing broadcaster covering Chris Dundee's Miami Beach club fights on WGBS radio.
Sheridan's first heavyweight title fight was the 1968 match in Oakland between Jerry Quarry and Jimmy Ellis for the vacant WBA belt (Ellis won a narrow 15-round decision). He would subsequently sit ringside for some of the sport's most legendary fights, including the "Rumble in the Jungle" (Ali-Foreman), the "Thrilla in Manila," (Ali-Frazier III), and Tyson-Holyfield II, the infamous "bite fight."
During his early days on closed-circuit telecasts, Sheridan was often forced to take on a celebrity as his color commentator. For Ali's fight with Chuck Wepner, it was Pearl Bailey. For the "Rumble in the Jungle," it was British TV talk show personality David Frost. (Sheridan recalled that Frost was very professional, assuaging his qualms that he would be a train wreck.)
In an article for The Ring written seven years ago, New Jersey good guy Henry Hascup noted that it was a miracle that Sheridan was still alive considering his myriad health issues which included seven heart attacks and a quadruple bypass. He famously announced one fight with his cardiologist sitting next to him with a defibrillator just in case.
Colonel Bob was inducted into the International Boxing Hall of Fame in 2016, the second announcer accorded this honor following the legendary Don Dunphy. May he rest in peace.
***Will Canelo-Charlo be a sellout?
The word on the street here in Las Vegas is that tickets to Saturday's card at T-Mobile Arena headlined by the match between Canelo Alvarez and Jermell Charlo are moving very slow. Without a strong walk-up sale or serious discounts, goes the scuttlebutt, the event has scant chance of being a sellout.
A common explanation for the sluggishness (assuming it is true) is the date on the calendar. The event arrives too soon after Mexican Independence Day Weekend. For many Mexicans and Mexican-Americans, the mid-September holiday is an occasion to spend money, perhaps a mini-vacation to Las Vegas or flying out of town to visit friends and family. Money that otherwise would have been spent to see Canelo Alvarez in action had already been spent, or so it is theorized.
At Stub Hub, last we checked, prices for a single ticket ranged from $282 to $31,850.
The four-fight SHOWTIME pay-per-view, which includes a delicious match between super welterweights Jesus Ramos and Erickson Lubin, carries a list price of $84.99. It airs at 8 p.m. ET / 5 p.m. PT.
***A new phenom?
We sat mesmerized at the Mayweather Boxing Club few days ago watching a boxing trainer work the pads with Curmel Moton who makes his pro debut in a 6-round featherweight fight on the Canelo-Charlo undercard. One did not need a trained eye to see that Moton is very advanced for his age.
Moton, a protégé of Floyd Mayweather Jr, is 17 years old and looks 15. As an amateur, he lost his first and last fights, but was 48-0 in-between.
In a conversation with Fight Hype, Mayweather said that Moton would be a good match for Leigh Wood right now. Wood is the reigning WBA featherweight champion.
Mayweather uses hyperbole very sparingly. The last neophyte over whom he gushed as effusively was Gervonta "Tank" Davis. History would show that Floyd wasn't blowing smoke.
To comment on this story in the Fight Forum CLICK HERE
International Brotherhood of Prizefighters Rankings: Week of September 24, 2023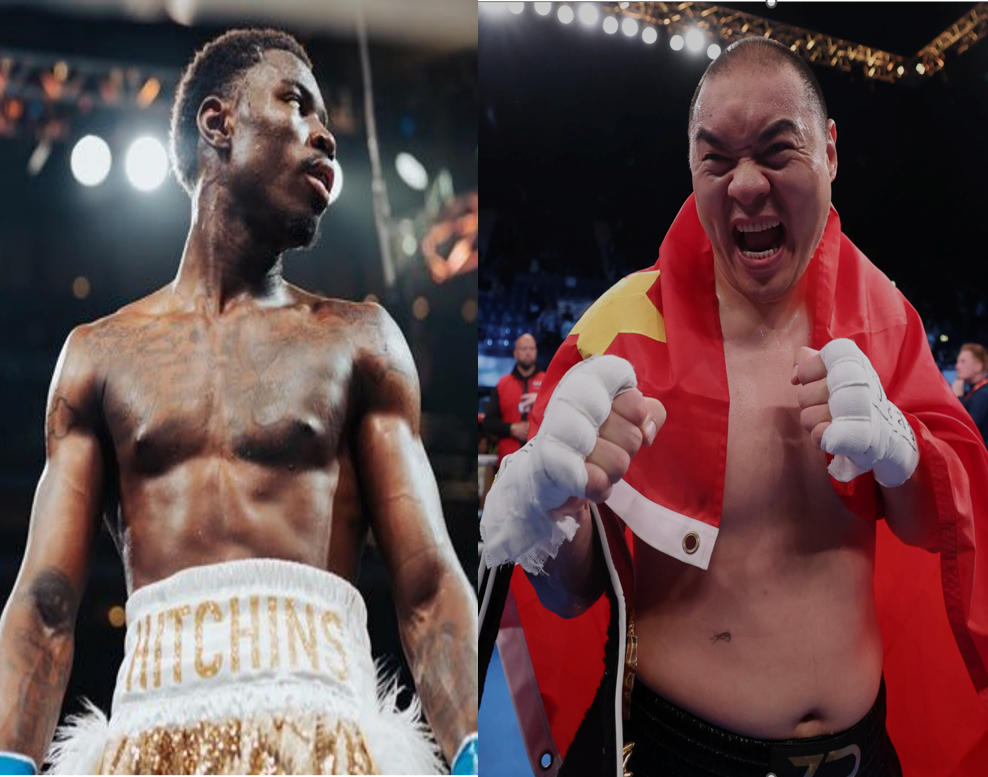 International Brotherhood of Prizefighters Rankings: Week of September 24, 2023

What's in a nickname, you ask?  Zhilei "Big Bang" Zhang exhibited shades of the legendary "Brown Bomber", Joe Louis; the exception being he conducts business from the port side.  Zhang's 3rd round stoppage of Joe Joyce sees Joyce exiting the top 10 in the heavyweight division.  Also exiting due to inactivity is Andy Ruiz and Luis Ortiz, who last fought each other on September 4, 2022.  Gaining entries are Daniel Dubois, Dillian White and Derek Chisora, at 8, 9 and 10 respectively.
At 140, Richardson Hitchins earned his asterisk with a one sided decision over Jose Zepeda.  Hitchins enters the top 10 in the 7th slot, while Zepeda falls to 8th.  Zhankosh Turarov drops to 9th in the world and immediately underneath him, rounding out the top 10, is Elvis Rodriguez. Scotland's Josh Taylor gets bumped from the 10th slot.
At 108, World Champion Kenshiro Teraji defended his title with a stoppage of 4th ranked Hekkie Budler in round 9 of a scheduled 12.  Budler drops to 7th, see list for reshuffle.
*Please note that when the fighter's name appears with an asterisk it represents a movement in ranking from the previous week.
105lbs
♛ Vacant
1            Thammanoon Niyomtrong (Knockout CP Freshmart) (Thailand)
2            Panya Pradabsri (Petchmanee CP Freshmart) (Thailand)
3            Oscar Collazo (USA)
4            Ginjiro Shigeoka (Japan)
5            Daniel Valladares (Mexico)
6            Yudai Shigeoka (Japan)
7            Melvin Jerusalem (Philippines)
8            Masataka Taniguchi (Japan)
9            Rene Mark Cuarto (Philippines)
10          Yudai Shigeoka (Philippines)
108lbs
♛ Kenshiro Teraji (Japan)
1            Jonathan Gonzalez (Puerto Rico)
2            Masamichi Yabuki (Japan)
3            Sivenathi Nontshinga (South Africa)
4            Elwin Soto (Mexico)*
5            Regie Suganob (Philippines)*
6            Shokichi Iwata (Japan)*
7            Hekkie Budler (South Africa)*
8            Carlos Canizales (Venezuela)
9            Daniel Matellon (Panama)
10          Miel Fajardo (Philippines)
112lbs
♛ Vacant
1            Sunny Edwards (England)
2            Artem Dalakian (Ukraine)
3            Julio Cesar Martinez (Mexico)
4            Angel Ayala Lardizabal (Mexico)
5            David Jimenez (Costa Rica)
6            Jesse Rodriguez (USA)
7            Ricardo Sandoval (USA)
8            Felix Alvarado (Nicaragua)
9            Seigo Yuri Akui (Japan)
10          Taku Kuwahara (Japan)
115lbs
♛ Juan Francisco Estrada (Mexico)
1            Roman Gonzalez (Nicaragua)
2            Kazuto Ioka (Japan)
3            Fernando Martinez (Argentina)
4            Junto Nakatani (Japan)
5            Srisaket Sor Rungvisai (Thailand)
6            Kosei Tanaka (Japan)
7            Andrew Moloney (Australia)
8            Francisco Rodriguez Jr. (Mexico)
9            Pedro Guevara (Mexico)
10         Donnie Nietes (Philippines)
118lbs
♛ Vacant
1            Emmanuel Rodriguez (Puerto Rico)
2            Alexandro Santiago (Mexico)
3            Jason Moloney (Australia)
4            Vincent Astrolabio (Philippines)
5            Gary Antonio Russell (USA)
6            Takuma Inoue (Japan)
7            Nonito Donaire (Philippines)
8            Ryosuke Nishida (Japan)
9            Keita Kurihara (Japan)
10          Paul Butler (England)
122lbs
♛ Vacant
1            Naoya Inoue (Japan)
2            Marlon Tapales (Philippines)
3            Stephen Fulton (USA)
4            Luis Nery (Mexico)
5            Murodjon Akhmadaliev (Uzbekistan)
6            Sam Goodman (Australia)
7            Azat Hovhannisyan (Armenia)
8            Kevin Gonzalez (Mexico)
9            Ra'eese Aleem (USA)
10          Liam Davies (England)
126lbs
♛ Vacant
1            Luis Alberto Lopez (Mexico)
2            Leigh Wood (England)
3            Brandon Figueroa (USA)
4            Rey Vargas (Mexico)
5            Mauricio Lara (Mexico)
6            Robeisy Ramirez (Cuba)
7            Mark Magsayo (Philippines)
8            Josh Warrington (England)
9            Reiya Abe (Japan)
10          Otabek Kholmatov (Uzbekistan)
130lbs
♛ Vacant
1            Emanuel Navarrete (Mexico)
2            Joe Cordina (Wales)
3            Hector Garcia (Dominican Republic)
4            O'Shaquie Foster (USA)
5            Oscar Valdez (Mexico)
6            Shavkatdzhon Rakhimov (Tajikistan)
7            Otar Eranosyan (Georgia)
8            Lamont Roach (USA)
9            Eduardo Ramirez (Mexico)
10          Kenichi Ogawa (Japan)
135lbs
♛ Devin Haney (USA)
1            Gervonta Davis (USA)
2            Vasily Lomachenko (Ukraine)
3            Isaac Cruz (Mexico)
4            William Zepeda Segura (Mexico)
5            Frank Martin (USA)
6            Shakur Stevenson (USA)
7            Maxi Hughes (England)
8            George Kambosos Jr (Australia)
9            Keyshawn Davis (USA)
10          Raymond Muratalla (USA)
140lbs
♛ Teofimo Lopez (USA)
1            Regis Prograis (USA)
2            Jose Ramirez (USA)
3            Jack Catterall (England)*
4            Subriel Matias (Puerto Rico)*
5            Arnold Barboza Jr. (USA)*
6            Gary Antuanne Russell (USA)*
7            Richardson Hitchins (USA)*
8            Jose Zepeda (USA)*
9            Zhankosh Turarov (Kazakhstan*)
10          Elvis Rodriguez (Dominican Republic)*
147lbs
♛ Terence Crawford (USA)
1            Errol Spence (USA)
2            Jaron Ennis (USA)
3            David Avanesyan (Russia)
4            Cody Crowley (Canada)
5            Alexis Rocha (USA)
6            Rashidi Ellis (USA)
7            Souleymane Cissokho (Senegal)
8            Roiman Villa (Venezuela)
9            Egidijus Kavaliauskas (Lithuania)
10          Shakhram Giyasov (Uzbekistan)
154lbs
♛ Jermell Charlo (USA)
1            Tim Tszyu (Australia)
2            Brian Mendoza (USA)
3            Jesus Alejandro Ramos (USA)
4            Sebastian Fundora (USA)
5            Erickson Lubin (USA)
6            Michel Soro (Ivory Coast)
7            Magomed Kurbanov (Russia)
8            Tony Harrison (USA)
9            Israil Madrimov (Uzbekistan)
10          Bakhram Murtazaliev (Russia)
160lbs
♛ Vacant
1            Gennady Golovkin (Kazakhstan)
2            Carlos Adames (Dominican Republic)
3            Zhanibek Alimkhanuly (Kazakhstan)
4            Chris Eubank Jr. (England)
5            Liam Smith (England)
6            Sergiy Derevyanchenko (Ukraine)*
7            Vincenzo Gualtieri (Germany)
8            Felix Cash (England)
9            Michael Zerafa (Australia)
10          Esquiva Falcao (Brazil)
168lbs
♛ Canelo Alvarez (Mexico)
1            David Benavidez (USA)
2            Caleb Plant (USA)
3            Christian Mbilli (France)
4            David Morrell (Cuba)
5            John Ryder (England)
6            Pavel Silyagin (Russia)
7            Vladimir Shishkin (Russia)
8            Carlos Gongora (Ecuador)
9            Jaime Munguia (Mexico)
10          Demetrius Andrade (USA)
175lbs
♛ Artur Beterbiev (Canada)
1          Dmitry Bivol (Russia)
2          Joshua Buatsi (England)
3          Callum Smith (England)
4          Joe Smith Jr. (USA)
5          Gilberto Ramirez (Mexico)
6          Anthony Yarde (England)
7          Dan Azeez (England)
8          Ali Izmailov (Russia)
9          Michael Eifert (Germany)
10        Igor Mikhalkin (Germany)
200lbs
♛ Jai Opetaia (Australia)
1            Mairis Breidis (Latvia)
2            Chris Billam-Smith (England)
3            Richard Riakporhe (England)
4            Aleksei Papin (Russia)
5            Badou Jack (Sweden)
6            Arsen Goulamirian (France)
7            Lawrence Okolie (England)
8            Yuniel Dorticos (Cuba)
9            Mateusz Masternak (Poland)
10          Ilunga Makabu (So. Africa)
Unlimited
♛ Oleksandr Usyk (Ukraine)
1            Tyson Fury (England)
2            Zhilei Zhang (China)
3            Deontay Wilder (USA)
4            Anthony Joshua (England)
5            Filip Hrgovic (Croatia)
6            Arslanbek Makhmudov (Russia)*
7            Frank Sanchez (Cuba)*
8            Daniel Dubois (England)*
9            Dillian White (England)*
10          Derek Chisora (Zimbabwe)*
To comment on this story in the Fight Forum, CLICK HERE.
Canelo-Charlo Gets All the Ink, but Don't Overlook the Compelling Match-up of Gassiev-Wallin in Turkey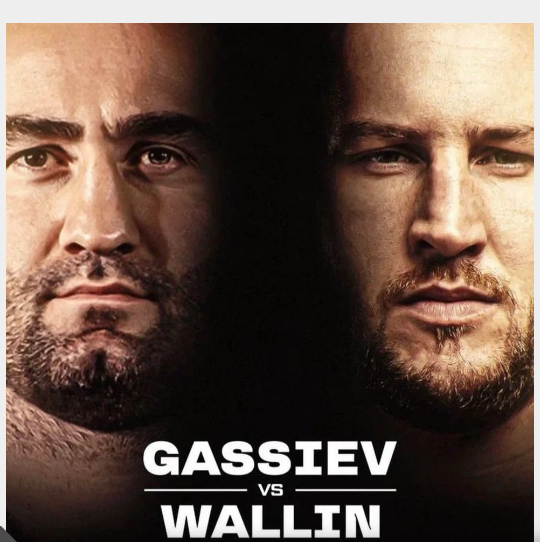 Canelo-Charlo Gets All the Ink, but Don't Overlook the Compelling Match-up of Gassiev-Wallin in Turkey
The eyes of the boxing world will be on Las Vegas this Saturday where Mexican superstar Saul "Canelo" Alvarez risks his four super middleweight title belts against unified 154-pound champion Jermell Charlo. Earlier that day at a luxury resort hotel in the city of Antalya on the Mediterranean coast of Turkey, there's a heavyweight match sitting under the radar that may prove to be the better fight. It's an intriguing match-up between former world cruiserweight title-holder Murat Gassiev and Swedish southpaw Otto Wallin, a bout with significant ramifications for boxing's glamour division.
Gassiev (30-1, 23 KOs) and Wallin (25-1, 14 KOs) have only one loss, but those setbacks came against the top dogs in the division. Gassiev was out-boxed by Oleksandr Usyk back in the days when both were cruiserweights. Wallin gave Tyson Fury a world of trouble before losing a unanimous decision.
Since those fights, both have been treading water.
Gassiev
Gassiev was inactive for 27 months after his match with Usyk while dealing with legal issues and an injury to his left shoulder. He is 4-0 (4 KOs) since returning to the ring while answering the bell for only eight rounds. The only recognizable name among those four victims is German gatekeeper Michael Wallisch. After stopping Wallisch, Gassiev was out of action for another 13 months while reportedly dealing with an arm injury.
A first-round knockout of Carlouse Welch, an obscure 40-something boxer from the U.S. state of Georgia on Aug. 26, 2022, in Belgrade, Serbia, was promoted as a title fight. The sanctioning body was the Eurasian Boxing Parliament (insert your own punchline here). Gassiev followed that up with a second-round knockout of former NFL linebacker Mike Balogun who came in undefeated and was seemingly a legitimate threat to him.
Although he has yet to fight a ranked opponent since leaving the cruiserweight division, Gassiev — a former stablemate of Gennady Golovkin who has been living in Big Bear, California, training under Abel Sanchez – is one of the most respected fighters in the division because he has one-punch knockout power as Balogun and others can well attest. The rub against the Russian-Armenian bruiser is that he is somewhat robotic.
Wallin
Otto Wallin, a 32-year-old southpaw from Sweden who trains in New York under former world lightweight champion Joey Gamache, fought Tyson Fury on Sept. 14, 2019 at the MGM Grand in Las Vegas. There was a general feeling that the Swede would be a stroll in the park for Fury, but to the contrary, he gave the Gypsy King a hard tussle while losing a unanimous decision.
Wallin is 5-0 since that night beginning with victories over Travis Kauffman (KO 5) and Dominic Breazeale (UD 12), but his last three opponents were softer than soft and all three lasted the distance. In order, Wallin won an 8-round decision over Kamil Sokolowski, who was 11-24-2 heading in, won a 10-round decision over ancient Rydell Booker, and won an 8-round decision over Helaman Olguin. His bout with Utah trial horse Olguin was at a banquet hall in Windham, New Hampshire.
It isn't that Wallin has been avoiding the top names in the division; it's the other way around. His promoter Dmitriy Salita reportedly came close to getting Wallin a match with Anthony Joshua whose team had second thoughts about sending Joshua in against another southpaw after back-to-back setbacks to Oleksandr Usyk.
Gassiev vs Wallin is a true crossroads fight. Both are in dire need of a win over a credible opponent. At last look, Gassiev, who figures to have the crowd in his corner, was a 3/1 favorite.
To comment on this story in the Fight Forum CLICK HERE