The Beast of Stillman's Gym, Part 5…TOLEDO
Holyoke Valley Arena, 1940s
PART 5: IN THE MADHOUSE
The uneven borders of Holyoke, Massachusetts appear on a map as a near-perfect fist with the middle finger sticking up.
Abandoned factories and textile mills looming over man-made canals remind locals that their city was once an industrial giant. Their city now has nearly three times as much violent crime as the national average and its median household income is only about half the state average. Irish Catholics built Holyoke though only 17% of their descendents are left. Over 44% of the folks today are Hispanic; still Catholic, still tough. Old mill towns seem to insist on both.
The Great Depression sent the mills spiraling into bankruptcy. That left working men with idle hands and a lot of testosterone looking for something to do. Boxing was big in Holyoke, even during the lean years -–especially during the lean years. On Monday nights, roughneck fathers would take roughneck sons over to the Valley Arena on South Bridge Street. It was an education. Monday night was fight night.
The arena was originally a gas house until Homer Rainault converted it in 1926. It was rebuilt after two fires in '43 and '52 and lasted until 1960 when it went up in flames so high they licked the sky. The Rainaults put on boxing shows popular enough –-and at 40 cents a ticket, cheap enough to warm 2,000 seats on the floor and two balconies. Golden era fighters would come in by way of New York and take a room over Kelly's Lobster House, which was only a five-minute walk from the arena.
THE SMOKE
Holyoke knew Cocoa Kid well. He had made a career storming around the continental United States and stopped off at the Valley Arena nineteen times. His first appearance was on September 19th 1932. He "made a hit," according to the Holyoke Transcript-Telegram and "proved himself a superior boxer with a stinging left and nasty right hook." His last appearance was on March 25th 1946. It was Bert Lytell who made a hit that night. Cocoa Kid made a target.
Bert hammered the sentimental favorite, knocking him down twice; a left hook in the third sat him down in the middle of the ring for a nine-count and then a right in the fourth sent him flying for another nine-count. Fans were "amazed," said the Transcript-Telegram, "as Lytell weaved in front of him, protruded his chin and dared him to swing." It was "the worst shellacking" of his long career though his pride never let him flinch from it. Bert knew that this reeling figure, his former mentor at Stillman's Gym, was once as fast as he was and mercifully slowed down. Spectators closest to the action said that he seemed to be pulling his punches at the end.
Four months later Bert flew down to Puerto Rico with Tiny Patterson and defeated him again on his native soil. In July 1947, the pair met for the third time in New Orleans. Battered into semi-consciousness, Cocoa Kid was saved from himself by his corner before round seven. It was an act of mercy cheered by the thousands in attendance.
THE MECHANIC
By the summer of 1945 it had been almost a decade since Holman Williams and Cocoa Kid first swapped leather. Williams was outmaneuvered over thirteen engagements, but had just defeated the aging phenomenon in May. Charley Burley was Williams' other great rival. Those two fought for the seventh and last time in July, and Williams won. A long-termer in the madhouse that was Murderers' Row, Williams would eventually meet every member a total of 36 times. He was also one of history's great road warriors: Between August 1944 and August 1945 he fought 17 times in seven states and chalked up a travel estimate of 22,196 miles.
Williams may have wondered about this fighter that old-timers were calling the second coming of Tiger Flowers. As he measured him from across the Coliseum ring he may have noted a stronger resemblance to Battling Siki. The young man's arms extended well past his robe's sleeves and his jaw looked like something salvaged from a scrap heap and attached with a dog bone wrench.
Oddsmakers in "The Big Easy" made Williams a slight favorite over Bert Lytell despite the reports that he had big problems with southpaws. This one proved to be the toughest he ever met. The affair was described as torrid, with Bert burning up the ring and maximizing confusion by boxing at long range. Williams stopped digging in his own toolbox and reached for Jake LaMotta's: "Equalize the fight by keeping on top [of him] because then you don't know the difference between a southpaw and a right-handed fighter," LaMotta said, "that's how you make it even." And that is precisely what happened. Williams took over on the inside and fought him to a draw.
Bert said he was nursing a fever. A twelve-round rematch was set for two weeks later and he was feeling mean. "Williams is such a local favorite that he is allowed to get away with unfair tricks. The surest way is to knock him out, or at least down several times. That's what I am going to do Friday night," he snarled to the Times-Picayune, "I'm going after him and unless I beat him decisively or knock him out I don't want the decision."
For seven rounds, he got mean all right. Holman was "almost hopelessly beaten" as Bert crowded him and concentrated his attack on the body. Pete Baird was ringside and saw strategy forming even then –-Holman, he surmised, "figured that sooner or later Lytell would weaken from the fast pace he was setting." The eighth round was the turning point. As Bert started to sputter, Williams had a light bulb moment and starting throwing left hooks to his ribs. These allowed him to slip under Bert's right hands and debilitate what was left of him at the same time. With William's cheering section ringing in his ears, Bert barely survived the last two rounds and lost the referee's decision.
The beast fled north to lick his wounds. He returned to Holyoke to outclass a triple champion from Cuba before heading to Baltimore to face another member of Murderers' Row. Aaron "Tiger" Wade was treated to both faces of Bert Lytell –-one "constantly on the move" and the other tattooed to his chest. This time the referee voted in Bert's favor, though the two judges at ringside gave the duke to Wade. The Baltimore Sun reported that Wade "failed to live up to his nickname" and "won by the barest whisker."
Madison Square Garden sponsored Williams-Lytell III in Valley Arena. Williams was guaranteed $2,000 for the fight. Modest though it was for a professional of his caliber, the matchmaker claimed that it was "the biggest pay-off to any single fighter by the arena in 12, yes, 15 or even more years." Williams had earned a decent purse. Since their last battle, he had rallied and climbed to the number-two spot in the rankings. The local press souped things up by referring to him as "the uncrowned king of the middleweights" and charging that Sugar Ray Robinson, LaMotta, and middleweight champion Tony Zale were avoiding him.
The truth was he had over 150 professional fights by then and his body was breaking down.
He entered the ring a 2½ to 1 favorite with a weight advantage of six pounds. But Bert was on a rampage. Williams was assailed from three ranges, outboxed as well as outpunched. He could do nothing to fend off the southpaw; even the lug wrench that used to be his right hand was in pieces. Before the bell to begin the eighth round Bert was seen bounding up and down in his corner. This victory would launch him up the middleweight ladder. "He beat me in New Orleans," he said in the dressing room afterwards, "yes he beat me fairly and squarely, but I wanted to win that one tonight."
Williams was practically wheezing when the time came to declare the winner of the 1-1-1 series in 1947. It was a main event at Pelican Stadium in New Orleans, "an all-Negro July 4 ring show" with seats reserved for white fans and a brass band playing at intermission. Bert intended to retire his rival. "Those who saw what he did to Cocoa Kid," said the Times-Picayune "realize Holman is in for it." They weren't wrong. At the end of the fourth, Williams misjudged a hook whistling in from the wrong angle and crashed to the canvas. As the referee reached the count of "nine" the bell rang. Williams was still lying there "out cold, flat on his back" when his seconds came rushing out to help him to his corner and revive him. Only a second-to-none skill set pulled him through the next eight rounds.
Before the verdict was announced, Williams walked over to Bert and lifted his glove.
"THE KING OF 'EM ALL"
Charley Burley was at the peak of his powers in August 1946. He was the second-ranked middleweight in the world and probably could have thrashed the sitting champion and the first contender. When he met Bert in Millvale, Pennsylvania, the Pittsburgh Post-Gazette quipped that Burley would not only have to take on a "formidable foe," he would also "be forced to come up with a defense for a woman's wiles." Tiny Patterson was there and heads were turning when that short and shapely frame swiveled by.
Bert forced the action while Burley seemed distracted, content to counterpunch and peck at a cut that opened under the southpaw's right eye. When Bert surged in the fourth and tenth rounds, Burley slowed him down with a debilitating hook to the stomach. The fight was anything but dramatic. One newspaper began its coverage with a cry of "Ho-hum!"
Bobby Lippi, a friend of Burley, claimed that there was plenty of drama before and after the bout. He said that they were playing cards the night before and every half hour the phone would ring. When Burley picked up the receiver, he was abused by whoever was on the other end. They suspected these calls came from someone in the Lytell camp. Lippi also claimed that Bert absorbed a beating that the press somehow missed, that he showered after the bout, got dressed, and sat shell-shocked on a bench with "no idea where he was."
After the loss to Burley, Bert would have six more fights before the year was out, four of them against light heavyweights who outweighed him by ten pounds. His first bout in 1947 was against a light heavyweight who outweighed him by eleven pounds. That was easy –-The Ring Record Book missed his last bout in 1946 where Sammy Aaronson said he took on half the police precinct in Brooklyn. The Holyoke Transcript-Telegram corroborated Aaronson's story when it mentioned "some fine embroidery on his scalp" and described it as a "criss-cross" scar that Bert suffered after "a dance hall melee."
A middleweight who requires a riot squad to subdue him and beats up light heavyweights for fun was tough enough for Willie Schulkin of The Boxing News to dare Burley to fight him again. Burley, the so-called "king of 'em all," accepted the challenge.
Lytell-Burley II was held the same night Curtis "Hatchet Man" Sheppard met Jimmy Bivins at Philadelphia. Both bouts were important ones: Sheppard was being considered to challenge for Joe Louis's crown while Burley was penciled in for a shot at Gus Lesnevich's light heavyweight crown. Several weeks earlier, Burley contracted pleurisy and the original date of the rematch was rescheduled so that he could recover; whether or not that was a factor in the rematch is anyone's guess. Either way, Bert staggered Burley twice in the early rounds and was "pushing him all over the Coliseum ring" while the crowd sat in stunned silence.
After getting even with the most dangerous member of Murderers' Row, Bert returned to the garage on King's Highway in Brooklyn where he used to work –-and bought it.
____________________________
The Row was willing, but champions weren't and Bert Lytell was beginning to feel like the ugly girl at the dance. More idols totter as our man is forced to find larger prey in PART 6 OF "THE BEAST OF STILLMAN'S GYM."
The graphic of the Holyoke Valley Arena appears with courtesy of imagemuseum.smugmug.com.
Information regarding Holyoke and the Valley Arena found in city-data.com, creatingholyoke.org, and Boxrec Boxing Encyclopedia. "The Smoke": Reading Eagle 2/11/46, Holyoke Transcript-Telegram, 9/20/32, 3/21,25,26,27/46 and 4/9/46, Times-Picayune 5/19/47; Passenger manifest, Pan American Airways, inc, 8/1/46 San Juan to NYC; "The Mechanic": Miami News 4/27/46, Times-Picayune 8/16, 17, 18/45; 7/4,5/47, Holyoke Transcript-Telegram 4/13,16/45; "Tiger Wade": Baltimore Sun 10/1,2,3/45. "The King of 'Em All": Daily Times 8/3/46, contracts pleurisy, AP 7/17/46, The Sun 2/17,18/47, Boxrec encyclopedia, and Harry Otty's Charley Burley and the Black Murderers' Row, p. 275, 277-8. Lytell's purchase of King's Highway Garage is mentioned in The Berkshire Evening Eagle, 9/4/1947.
Springs Toledo can be contacted at scalinatella@hotmail.com">scalinatella@hotmail.com.
Out of Sight, Out of Mind: Seven Boxers Who Have Been Inactive Too Long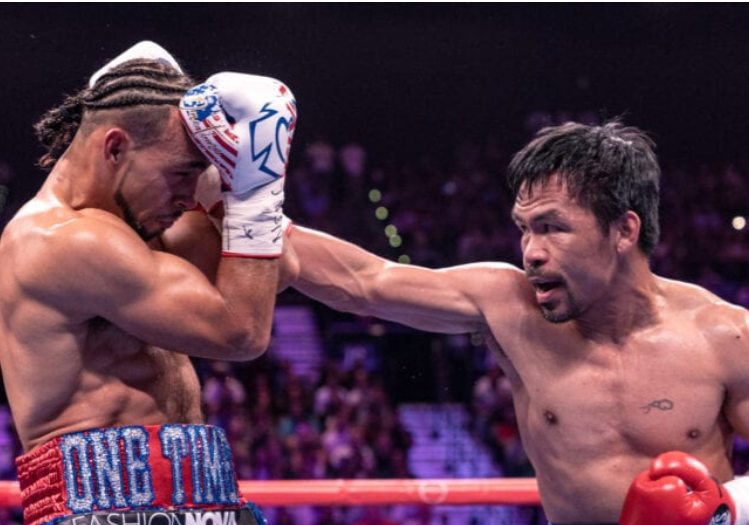 Professional boxers need to stay active for two reasons: (1) They have a short window to achieve their goals and leave the sport well-off financially, and (2) rest makes rust as my old friend Herb Lambeck, a prominent boxing oddsmaker, was wont to say. (MMA superstar Conor McGregor cited inactivity as a factor in his poor showing in his most recent fight. Prior to meeting Dustin Poirier, who knocked him out in the second round, McGregor had fought only two fights inside an octagon in the previous four years and one of those fights lasted only 30 seconds.)
Staying active during the COVID-19 era is a major challenge for many boxers. Listed below are seven who missed all of 2020 and who currently have nothing firmed-up for the immediate future. The seven are listed in descending order of inactivity.
Andrew Tabiti
Cruiserweight…Current Record: 17-1 (13 KOs), age 31
We last saw Tabiti on June 15, 2019. Yunier Dorticos was in the opposite corner. At stake was the IBF world cruiserweight title and a berth in the finals of the World Boxing Super Series cruiserweight tournament.
Dorticos, the Cuban "KO Doctor," lived up to his nickname, knocking Tabiti from the ranks of the unbeaten in the 10th round with a smashing, one-punch knockout. The punch left Tabiti flat on his back, unconscious.
By now, Tabiti should have had at least one fight designed as a confidence-restorer, if not another high-risk assignment. Has he been sidelined by the coronavirus? Indirectly, yes. He trains at the Mayweather Gym in Las Vegas which has been closed for the better part of the last two months as a proactive measure to keep the virus away.
Rey Vargas
Featherweight…Current Record: 34-0, (22 KOs)…age 30
Vargas has been out of action since July 13, 2019, sidelined not by the coronavirus, but by an injury. Did he break his leg or his foot? And when did it happen? Reports are unclear, but it didn't happen during the course of his most recent fight, a unanimous but yet unpopular decision over Tomoki Kameda in the fifth defense of his WBC 122-pound title. The organization would subsequently declare him "Champion in Recess" and then, more recently, make him the mandatory challenger for their featherweight title-holder Gary Russell Jr. Tall for his weight class, nearly 5'11", it was inevitable that Vargas would eventually move up a notch.
Vargas left Golden Boy in January of last year and signed with PBC. There's been no indication of when his fight with Russell may occur. The Russell brothers (it's hard to tell them apart because they have the same first name) are never in a hurry to get back in the ring. Gary Russell Jr. has averaged one fight a year since 2015.
Keith Thurman
Welterweight…Current Record: 29-1 (22 KOs)…age 32
Thurman (pictured against PacMan) hasn't fought since losing a split decision to the Filipino legend in July of 2019. Since that bout, he had surgery to correct an old hand injury. Hand and elbow injuries kept him out of the ring for 22 months following his victory over Danny Garcia in March of 2017 and prior to that he missed time with a neck injury suffered in a car accident.
Thurman hasn't fallen completely off the radar. He has a following on social media and has served as a desk analyst for PBC boxing shows on FOX.
Keith Thurman "is one of the most beloved fighters in the world," says a hammy FOX/PBC blurb promoting his TV work. "The welterweight division goes through Keith Thurman," says Thurman.
Actually, it doesn't. All the talk is about Errol Spence and Terence Crawford and when that megafight will finally get made. Thurman isn't in that conversation. He called out Spence after Spence defeated Danny Garcia, but that "defi" created little buzz and Spence apparently has no inclination to fight him. Thurman would be wise to get back in the ring against any warm body just to remind people that he is still one of the top dogs in the welterweight division.
Marcus Browne
Light heavyweight…Current Record: 23-1 (16 KOs)…age 30
There are reports that there's a fight in the works between Browne and 41-0 Gilberto "Zurdo" Ramirez, the former 168-pound world title-holder who is now campaigning as a light heavyweight. We will believe it when we see it.
We last saw the Staten Island southpaw in action on Aug. 3, 2019, when he suffered his first pro loss in a quirky bout with veteran Jean Pascal. Browne out-landed Pascal by a 2-to-1 margin, but suffered three knockdowns and the decision went against him by a 75-74 margin on all three cards after the bout was halted in the eighth frame following an unintentional head butt. With the upset, Pascal became a three-time light heavyweight title-holder.
Browne desperately wanted a rematch and thought it would happen early in 2020, but Pascal had other ideas. Meanwhile, Browne made news for all the wrong reasons. In March of 2020, he pleaded guilty in New Jersey to violating a protective order against an ex-girlfriend, the mother of one of his children. It was his fourth domestic violence incident.
Browne has some good wins on his ledger including a one-sided triumph over Badou Jack, but the former Olympian has yet to fulfill his promise and the sand is running out of the hourglass.
Kanat Islam
Middleweight…Current record: 27-0 (21 KOs)…age 36
Islam is an interesting specimen. An ethnic Kazakh, born in China, the two-time Olympian turned pro in the Dominican Republic and had several of his early bouts in Ecuador. He last fought on Oct. 26, 2019 in Kazakhstan.
It appeared that Islam was poised to become an important name in boxing when his contract was purchased by Egis Klimas in February of 2018 and he joined the camp of Vasyl Lomachenko in Oxnard, California. But a leg injury kept Islam out of action until July of the following year.
According to various reports, Islam was slated to return to the ring next month, but was forced to cancel the engagement because of unspecified health reasons. In Kazakhstan, he is getting his feet wet as a boxing promoter. We may have seen the last of him.
Diego De La Hoya
Super bantamweight…Current record: 22-1 (10 KOs)…age 26
Oscar De La Hoya's cousin, Diego was ranked #3 in his weight class by the WBA heading into his contest with Ronny Rios in July of 2019. Rios stopped him in the sixth round. He returned to the ring five months later in his hometown of Mexicali and got back on the winning track with a 10-round unanimous decision over Venezuelan journeyman Renson Robles.
De La Hoya was having trouble making weight when he fought Rios and one suspects that he put on a lot of superfluous flesh in 2020. Mexicali, Mexico, has been especially hard hit by the pandemic. All of the boxing gyms were shut down in the spring and although they would reopen, they were shut down again and remain shuttered as we go to press. In fact, the mayor of Mexicali recently mandated a 6 p.m. curfew.
A former Mexican National Amateur champion, De La Hoya launched his pro career at age 19 at the MGM Grand. It figured that he would have roped in at least one secondary title by now, but that hasn't happened and now he finds himself on the outside looking in.
Moruti Mthalane
Flyweight…Current Record: 39-2 (26 KOs)…age 38
The reigning IBF world flyweight champion, Mthalane has won 16 straight since getting stopped by Nonito Donaire way back in 2008. Ten of those 16 wins came in IBF title fights including stoppages of future champions Zolani Tete and John Riel Casimero.
Mthalane isn't afraid to leave the comfort of his South African homeland. His last four fights were in Asia with the most recent coming in December of 2019. With a few more wins, he just may punch his ticket to the Boxing Hall of Fame, but at age 38, he's running out of time and it doesn't bode well that he missed all of 2020.
Mthalane, by all appearances, is marooned. South Africa is dealing with a second wave of COVID-19 infections. Gauteng Province, where Mthalane hangs his hat, is one of the hot spots. Travel in and out of the country is difficult. The Centers for Disease Control advises all Americans to avoid all travel to South Africa.
Photo credit: Ryan Hafey / PBC
Check out more boxing news on video at the Boxing Channel 
To comment on this story in the Fight Forum CLICK HERE
Ryan Garcia, Canelo's Protege, Announces Fight With Manny Pacquiao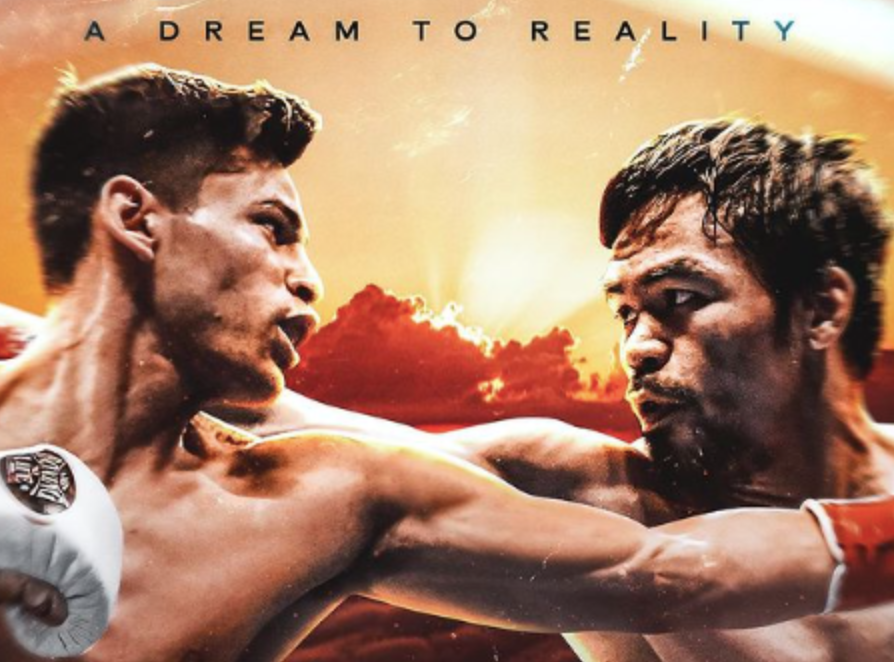 Ryan Garcia has just about everything he needs to become the next Canelo Alvarez, even the champ's terrific training team led by Mexico's Eddy Reynoso.
"It's great, man. They support me. They stay by my side. They believe in me. They know what they see, even Canelo," Garcia told me before his last fight.
So, it should come to no surprise that the 22-year-old lightweight contender would be attempting to pull off the same kind of trick that led to Alvarez's first and only loss in the professional ranks, but the same one that probably helped the Mexican more than any other as a learning experience inside a boxing ring.
Just as Alvarez did in securing his 12-round dance with boxing legend Floyd Mayweather Jr. back in 2013, Garcia wants to sign up for the same kind of tango with boxing superstar Manny Pacquiao.
"I've been boxing my whole life, and I've been ready for the biggest fights," Garcia said.
Lots of fighters say things like that, but almost nobody actually attempts to do it.
Alvarez does.
Now, Garcia does, too.
"Canelo brings me to the side at times out of nowhere and says 'you're one of the most talented fighters I've ever seen in my life. I just want you to work as hard as I do and you're going to have the world'," Garcia said.
On Sunday, Garcia posted via Instagram that his dream fight vs. Pacquiao was a done deal, though it's important to note no other confirmations of any kind have followed that post.
Additionally, the promotional poster used by the social media superstar in his announcement didn't look official, and Pacquiao has remained eerily silent about the matter publicly.
Still, Garcia seems to believe his next fight will be against Pacquiao, and it must be a near-enough reality that everyone else involved with the matter has decided to remain silent until everything is sorted out.
"I want to leave a true legacy when I'm done with the game," Garcia said.
That Garcia even wants to face Pacquiao right now testifies to that truth, and it's absolutely something worth celebrating.
The undefeated Instagram idol might have over 8.3 million followers for many reasons, but the most notable claim Garcia has to the mantle of being boxing's next big thing is less about those attributes and more about the talent, skill, and ability he possesses inside a boxing ring.
To put it another way, it's one thing to be as handsome as Oscar De La Hoya. It's quite another to actually fight like him.
Case in point, Garcia is coming off the most important win of his career.
Making good on his pre-fight promise to stop Olympic gold medalist and world title challenger Luke Campbell on January 2 was an important rung to take on the ladder to success, and that became especially true after Campbell dumped the prodigy to the canvas in the second round of the fight.
But Garcia weathered that early storm and eventually came back to pull the stoppage win over Campbell five rounds later.
Nobody had done that before. Campbell went 12 full rounds with both Vasyl Lomachenko and Jorge Linares in previous losing efforts against world-class lightweights, so Garcia's stoppage win was more evidence that he's legitimately special where it matters most.
After his viral knockout, Garcia was lauded by some of the most notable sports celebrities on the planet. The kid can barely purchase alcohol in all 50 states and his massive fanbase already includes the likes LeBron James, Damian Lillard, and Carlos Correa.
In some ways, that puts Garcia way ahead of Alvarez's early all-star pace, at least at the level of notoriety.
Say what you want about Garcia's social media-centric fanbase, the incredible level of fame the American has already achieved was previously only reserved for the likes of specific Olympic gold medal winners with a perfect mix of qualities.
De La Hoya comes to mind again, and that type of talent only comes around once a generation in our sport.
Look, Garcia isn't ready for Pacquiao.
In fact, one can easily argue that the 23-year-old Alvarez that lost to Mayweather eight years ago was way more prepared for that fight than Garcia is right now for Pacquiao.
And we all know how that one went.
But Garcia's daring attempt at making such a huge splash at such a young age is a wonder to behold.
A rising superstar like Garcia choosing to go against the conventional wisdom that would otherwise tell him to steer clear of fights he'll probably lose is a breath of fresh air.
The reason he wants to do things like that is just as great.
"I have a gift. I'm a true talent. I can't let all that go to waste," Garcia said.
Check out more boxing news on video at the Boxing Channel 
To comment on this story in the Fight Forum CLICK HERE
Fulton Wins Inside War to Win WBO Title and Other Results from Connecticut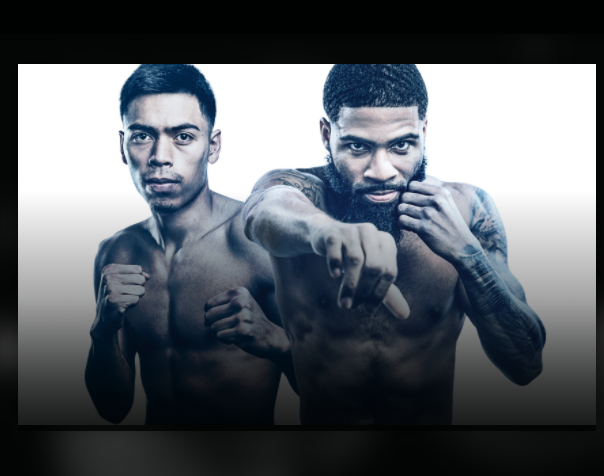 This time Stephen Fulton passed the Covid-19 test and then out-worked Angelo Leo in a brutal inside war to take the WBO super bantamweight world title by unanimous decision on Saturday.
Philadelphia's Fulton (19-0, 8 KOs) was supposed to box and move against the body puncher Leo (20-1, 9 KOs) of Las Vegas but instead banged his way to victory with an artful display of inside fighting at the Mohegan Sun Casino in Uncasville, Conn.
When Leo won the world title during this past summer, he was supposed to fight Fulton, but Fulton showed positive on a Covid-19 test and was forced out of the fight. Not this time. Instead, the Philly fighter would not be denied.
Fulton planted his feet and banged to the body against body shot artist Leo and kept it going toe-to-toe for most of the 12 rounds.
Leo had his moments and was able to start slightly quicker, but by the sixth round it seemed Fulton was the stronger fighter down the stretch.
"He started breathing a little harder," said Fulton. "I pushed myself to the limit in training."
It showed.
Fulton took control for the last four rounds and just seemed fresher and more active to win by unanimous decision. Despite fighting primarily inside, the Philly fighter seemed comfortable.
"The game plan was to box at first. But I had to get a little dirty," Fulton said. "I made it a dog fight."
All three judges scored it for Fulton: 118-110 and 119-109 twice. TheSweetscience.com scored it 115-113 for Fulton who now holds the WBO super bantamweight world title.
"I'm the only champion Philadelphia has," said Fulton.
Aleem KOs Pasillas
A battle between undefeated power-hitting super bantamweights saw Ra'eese Aleem (18-0, 12 KOs) knock down East L.A.'s Vic Pasillas (16-1, 9 KOs) multiple times before ending the fight in the 11th round.
"I believe I put an exclamation point in my victory," said Aleem who trains in Las Vegas but is a native of Michigan.
Aleem showed off his quickness and power in both hands that resulted in knock downs of Pasillas in the second, sixth, ninth and 11th rounds. It seemed that Pasillas never could figure out how to combat the awkward looping blows and quickness of Aleem.
Pasillas had a few moments with his ability to score with counter lefts and right hooks from his southpaw stance. But every time he scored big Aleem would rally back with even more explosive blows.
As Aleem mounted a large lead, Pasillas looked to set up a needed knockout blow but was instead caught with an overhand right to the chin and a finishing left that forced the referee to stop the fight at 1:00 of the 11th round.
Aleem picks up the interim WBA super bantamweight title. It's basically a title that signifies he is the number one contender.
Lightweights
Rolando Romero (13-0, 11 KOs) floored Avery Sparrow (10-3, 3 KOs) in the first round and then exhibited his boxing skills to win by technical knockout.
It looked like the fight was going to end early when Romero caught Sparrow with a left hook. But Philadelphia's Sparrow survived the first round and the next few rounds to slow down the attacking Romero. Things settled down but Romero kept winning the rounds.
Sparrow dropped to the floor during an exchange of blows in the sixth round which the referee quickly ruled "no knockdown." Noticeably in pain Sparrow was under full assault from Romero and resorted to firing low blows. The referee deducted two points from Sparrow for the infraction.
The Philadelphia fighter limped out with a still gimpy knee to compete in the seventh round but within a minute Sparrow's corner signaled to the referee to stop the fight. The stoppage gave Romero the win by technical knockout at 43 seconds into the round.
Check out more boxing news on video at the Boxing Channel 
To comment on this story in the Fight Forum CLICK HERE