I Like Roy Jones To Knock Out Manny Pacquiao
Last week, I talked about what I thought could happen if Roy Jones Jr and Floyd Mayweather Jr were ever close enough in weight and time to face off, which came about as a result of Jones' comments in a recent interview. Jones stated that if he and Floyd were the same size, Floyd would be an easy fight for him. While I don't think it would be an easy fight for prime Roy, I do agree that his style would have been well suited to that of Mayweather.
Which brings us to our next topic: prime Roy Jones versus Manny Pacquiao.
In case you've forgotten, Roy claimed that Pacquiao, as opposed to Mayweather, would have given him many problems to contend with – in particular, his southpaw stance and power. Before we go any further, I must stress one important point. By saying that Pacquiao would be a tougher fight for him than Mayweather, I don't think Jones is suggesting that Pacquiao is the better fighter of the two. I believe Roy, whose boxing brain was one of his greatest assets, is aware that more than anything, styles make fights. Roy's twelve rounds of experience with James Toney – a defensive shell based counterpuncher-would give a thinking fighter, like Jones, somewhat of a blueprint to work from in a fight with Floyd Mayweather. On the other hand, Roy Jones never faced a fighter that resembled the stylistic characteristics that Manny Pacquiao would provide.
In some ways, prime Jones and Pacquiao are a lot alike. Pacquiao's greatest attribute, like Jones' was, is his footwork. Lately, many observers have been mesmerised by Manny's handspeed; while clearly upper echelon, is somewhat misinterpreted. At his best, Pacquiao blindsides his opponents by feinting them into covering up, then using his tremendous mobility, he snakes around their guard and unleashes his trademark combinations. As a result of his opponents being discombobulated, Pacquiao's opponents all share the same notion, that because his hands are so fast, that they cannot see where his punches are coming from. The reality is, Pacquiao's feet are so fast, that his opponents don't see where his punches are coming from.
Both prime Jones and Pacquiao utilised a lot of foot movement. Both fighters could be defined as having an "in and out" style of boxing, and yet there are some stark contrasts. Pacquiao likes to bounce in and out of mid-range, using a lot of head movement, before attacking in an ultra aggressive manner. Jones on the other hand preferred to be out of range, backing up, before countering his opponent. Pacquiao, a rhythmic fighter, instigates the attack, whereas prime Jones, a fighter who fought using broken rhythm, instigated his opponents into attacking him.
As a result, I'd have to say that Jones would have the advantage in ring generalship. Pacquiao was forced into following Juan Manuel Marquez in all three of his fights. It's not hard to imagine Jones backing up, luring Manny onto him. In a twelve round fight, this could prove to be problematic of course. Pacquiao's punch output is normally in the higher range, whereas Jones' was often in the lower range. Over the distance, Pacquiao would be the busier fighter. However, unlike Juan Manuel Marquez, who allowed Manny to outwork him, Jones would have some trump cards to play.
During their last bout, Marquez did a good job of neutralising Manny's left hand attack. By stepping to his left, Marquez kept Manny off balance and kept out of the way of the left hand. The main problem Marquez encountered was he was so concerned with Manny's primary weapon – the left hand – that he did not produce enough offense of his own. This is the area in which prime Jones' style would prove better than that of Marquez'. When it came to defending, prime Jones, like Marquez, preferred to step out of range as opposed to blocking. However, Jones' combination of handspeed and power was light years ahead of Marquez. With Pacquiao following Jones, I can envision Pacquiao running into sharp, heavy counters all night long. The two best weapons against a southpaw? A straight right hand and a left hook. Jones' straight right hand was sublime. He would throw it with laser precision and move off before his opponent knew what was happening. I consider the left hook lead of Jones to be one of the best in boxing history. The power and speed he could generate from that shot with such little leverage was astounding. The lighter hitting Marquez was able to land his straight right and left hook often against Pacquiao. A faster-harder hitting Jones would be able to land for keeps.
More bad news for Manny is the fact that prime Jones would be able to match, or even surpass him in the footspeed department. Pacquiao is at his best against fighters who defend by blocking and using upper body movement. Jones was able to leap in and out of range within the blink of an eye. Because of his legs, supreme athleticism and subtle head movement, Jones had an uncanny ability of evading offense. In terms of hitting without being hit, Jones was one of the best I've ever seen. Pacquiao however, can be tagged. Sometimes, Pacquiao's answer to offense is more defense. Against a fast, powerful counterpunching attacker like Jones, Pacquiao could not afford to take clean shots.
Apart from his obvious handspeed, Jones was a master of timing and distance and every bit as good as Carlos Monzon during his prime. Jones had a way of making his opponent overcommit by standing there with his right hand out and taking small backward steps. Thinking Jones was within range, his opponents would attack, only to fall short and be countered. This technique gave Jones' opponents a false sense of distance – a Joe Louis dynamic. In his prime, this was Jones' bread and butter. Take a look at any fight involving Jones from '94 until 2003. You will see Jones stun opponents with his left hook and straight right hand using this very technique. Pacquiao, who often reaches and finds himself off balance, would be open for Jones' signature counters.
Back to Jones' statement.
I would have to disagree with Jones on this one. I think Manny's style equates to a Jones win..and not only a win, a knockout win. I believe Manny's style is tailor-made for Jones. Imagine if Marquez had the footspeed to get back in range after evading Pacquiao's assaults, and possessed the power to hurt Pacquiao after he countered. This is what Pacquiao would be up against facing a prime Roy Jones. Jones would be able to use Pacquiao's aggression against him by luring him onto his sharp, fast counters.
I'm a convinced that if Manny and Floyd ever decide to get in the ring with each other, Floyd will have the toughest night of his career, because of a conflict in styles. [For more on that, check out my Pacquiao could have the blueprint to defeat Mayweather article http://www.tss.ib.tv/news/articles-frontpage/14184-pacquaio-might-have-blueprint-to-beat-mayweather]. Manny's offense is best suited to opponents who utilize upper body movement, like Mayweather, as opposed to lateral movement like Jones. This does not mean however, that I consider Manny a better fighter than Mayweather, only a fighter who would hold a style advantage over his opponent.
During his prime, I would pick Jones over Mayweather – likely a decision win – and Jones over Pacquiao – likely by knockout.
A final word on Jones, Mayweather and Pacquiao.
Because of their popularity, and the fact that most observers regard them as the best today, Floyd Mayweather and Manny Pacquiao suffer from hyperbole. You will not only find them on top of current pound for pound lists, but in some cases, [and mind bogglingly so] at or near the top of all-time lists as well. The truth is, from a skill perspective, Mayweather and Pacquiao may not even be the best fighters of the last 20 years, let alone all time.
Nevermind Pernell Whitaker and Julio Cesar Chavez, Mark "Too Sharp" Johnson and Ricardo Lopez may have actually been better than both Mayweather and Pacquiao, but because they were competing during the Tyson era, they went relatively unnoticed outside of hardcore fans. Roy Jones, on the other hand, should rank higher because he was simply better than everyone else during his best years.
Don't get me wrong, Mayweather and Pacquiao are clearly upper tier fighters, who possess all-time talent. But I could make the case that we've seen their likes before. Sure, Mayweather's defense is phenomenal, but wasn't Wilfred Benitez' defense just as phenomenal? Yes, Mayweather's technical skills are to die for, but weren't prime Donald Curry's just as impressive? I agree, Manny's footwork and use of angles are exceptional, but i believe Orlando Canizales' footwork and use of angles were even better.
The point is, we had not seen anything like Roy Jones during his prime. He was incomparable, at least to other boxers.
Let's think back to when Roy Jones became the first middleweight champion since Bob Fitzsimmons to hold the heavyweight title. Many thought he was on his way to replacing Sugar Ray Robinson as boxing's greatest.
Now imagine, if someone had told you back then, that one day, Jones would be in danger of becoming UNDER-rated, you would have a hard time believing it, wouldn't you?. Sadly, that's the predicament now facing Jones. This is where boxing differs from other sports. Imagine if Roger Federer never won another game of tennis. He would still probably be considered the greatest of all time. Defeated at the end of the game, he can walk over to the centre line to shake his opponents hand and salute the applauding crowd. Boxing is not as forgiving. We have seen Jones lay unconscious in the centre of the ring. It is this visual that is so unforgiving for Roy. It did not matter that his first defeat did not come until he was 34-years old. The G.O.A.T should never be carried out of the ring, at least not in the mind of most.
We should remember Roy at his best, not his worst. He was boxing's version of Jamaican sprinter Usain Bolt – he turned wrong into right by using his supernatural athletic gifts. At his best, Jones was so much better than the opposition that he probably only lost a handful of rounds in over ten years of title bouts. There will be those who will point to the Eric Lucas' and the Glenn Kelly's of this world, but in response, I will point to Bernard Hopkins and James Toney, great fighters who were shut out like every other Roy Jones opponent during his prime.
Such was Jones' level of dominance in the late nineties, that he made us think to ourselves: Am I watching the best to ever do it? I've never thought that once when watching Floyd Mayweather or Manny Pacquiao.
Avila Perspective, Chap. 254: Canelo vs Jermell Charlo in a Battle of Undisputed Champions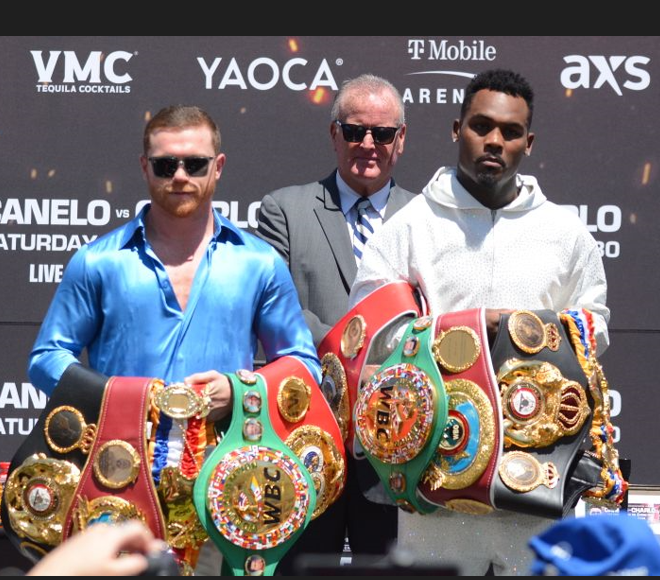 LAS VEGAS-Less than the usual massive crowd gathered for boxing kingpin Saul "Canelo" Alvarez and Jermell Charlo in the desert heat outside of the T-Mobile Arena on Friday afternoon. Usually the weigh-ins are slightly bigger for Mexico's idol.
Is the declining crowd an indicator of Alvarez fans ebbing belief in his abilities?
Still, on Saturday night, two undisputed world champions from differing divisions will collide as Guadalajara, Mexico's Alvarez (59-2-2, 39 KOs) meets Houston's Charlo (35-1-1, 19 KOs) at T-Mobile Arena for the super middleweight world championship. PPV.Com will stream the clash of champions.
This year has seen a hyper-speed uptick in champions fighting other champions, perhaps the result of watching their female counterparts Amanda Serrano and Katie Taylor produce the biggest fight of 2022. This year several marquee collisions were spawned from lightweights to heavyweights.
Or maybe the pandemic lull created a twitch panic among the elite.
Charlo was one of those who had been sidelined while others like Gervonta "Tank" Davis, Naoya "Monster" Inoue and Canelo Alvarez filled their pockets with cash. And others like Devin Haney and Teofimo Lopez gained undisputed glory.
Instead of watching on the sidelines, Charlo decided to make his move for greater glory by attempting to dethrone one of the top pound-for-pound fighters in the world, if not the kingpin of boxing when it comes to money.
"If I accomplish this massive goal, it will be hard to top," Charlo said a few weeks ago during his media workout. "I'll be in the record book with the greats of boxing for a long time."
Risks brings rewards.
Canelo, long a member of the boxing elite, has held his position as the box office king for many years now by taking the daunting risks throughout his boxing life.
"Jermell is right, I have nothing to prove. But this time I have something to prove to him," said Alvarez while in Las Vegas on Wednesday. "He never believed in my skills. He's been calling me out. Now I have an opportunity to show him my skills."
Undisputed super welterweight will challenge undisputed super middleweight in a two-division jump not often seen, except for Henry Armstrong, Roberto Duran and Sugar Shane Mosley. It's the road taken by those who seek to be great.
Both are 33 but the redhead Alvarez has been fighting professionally since he was 15. That's a lot of bullets in the chamber he has already used. Charlo has height, speed and the ability to adapt to different styles. Stylistically, it's a battle that makes even the skeptics take pause.
It all depends on Alvarez's resiliency. Charlo has ring rust, while Alvarez seemingly has lost the hunger. Whose weakness will prove the greater?
"Now is the time for this fight. We're in our primes and at our best," said Charlo. "I wanna shake the doubters off and prove to the world why I"m in this position. There's a reason I made it this far."
Alvarez remembers being as hungry as Charlo.
"I never overlook any fighter," Alvarez said. "I know what he's going to bring and I'm ready."
Undercard
Several other notable bouts are included on the pay-per-view card.
Former world titlists and current welterweight contenders Yordenis Ugas (27-5) and Mario Barrios (27-2) battle for an interim title set for 12 rounds.
Super welterweights Jesus Ramos (20-0, 16 KOs) and Erickson Lubin (25-2, 18 KOs) match skills  in a match that pits a southpaw veteran against an undefeated southpaw from Arizona. For the past three years Ramos has been moving up the ladder and was last seen pounding out highly-touted Joey Spencer. Can he survive Lubin who nearly toppled Sebastian Fundora?
Doors open at T-Mobile Arena at 2 p.m. Pacific Time.
Lampley is back
Legendary HBO announcer Jim Lampley was hired along with ace reporter Lance Pugmire who will co-host the Saul "Canelo" Alvarez versus Jermell Charlo showdown via viewer chat live on PPV.com.
It's the same concept used by Monday Night Football that features former quarterback greats Peyton Manning and Eli Manning in alternative programming.
Lampley returns to boxing after a five-year absence following HBO's yanking of the popular program that vaulted elite boxing to the top behind the likes of George Foreman, Oscar De La Hoya and Manny Pacquiao.
The veteran announcer will be live streaming all the action on media platforms before and during the fight action. He was sorely missed by all who follow the sweet science.
Photo credit: Al Applerose
To comment on this story in the Fight Forum CLICK HERE
Tyson Fury vs Oleksandr Usyk a Go for Saudi Arabia: Date TBA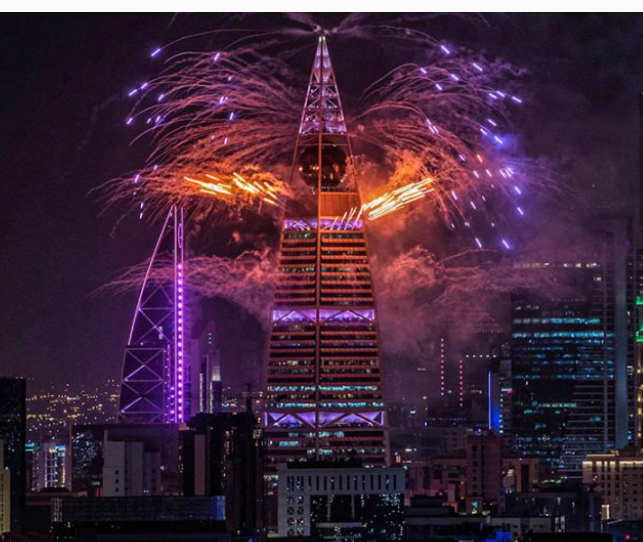 It is now official. Representatives of WBC and Lineal heavyweight champion Tyson Fury and WBO/WBA/IBF title-holder Oleksandr Usyk have come to terms. The Fury-Usyk fight will be staged at Kingdom Arena in Riyadh, Saudi Arabia on a date to be determined. (Speculation centers around Dec. 23.)
Fury vs Usyk is the latest addition to Riyadh Season, a months-long, state-sponsored, city-wide entertainment and sports festival that commences this year on Oct. 28 with the fight between Tyson Fury and MMA star Francis Ngannou serving as the centerpiece of the grand opening ceremony.
A point that will be central to the pre-fight hype is that more than three decades have passed since boxing had a unified heavyweight champion. The last man to be recognized as such was Lennox Lewis who unified the title in November of 1999 when he won a unanimous decision over Evander Holyfield at the Thomas and Mack Center in Las Vegas. Lewis entered the contest sporting the WBC belt whereas Holyfield held the WBA and IBF diadems.
As noted in boxrec, the vacant IBO heavyweight title was also at stake, a fact acknowledged in most British pre- and post-fight reports, but largely omitted from stories in American papers. As for the WBO, which was born the same year as the Florida-based IBO and came to leapfrog past it in credibility, it was out of the loop. Their heavyweight champion was Vitali Klitschko who had won the belt from Herbie Hyde.
The Lewis-Holyfield fight in Las Vegas was a rematch. They had fought eight months earlier at Madison Square Garden. That fight was ruled a draw, a decision deemed so unjust to Lennox Lewis that it spawned a federal investigation.
The tentative Dec. 23 date for Fury-Usyk would be a quick turnaround for the Gypsy King but would give him two months to heal in the event that he emerges from his non-title fight with Ngannou with a facial cut or another issue requiring medical attention. As noted in a story in the London Mirror, the date of Dec. 23 has also been bandied about as the likely date for the resurrection of the aborted fight between Chris Eubank Jr and Conor Benn. Something would have to give and it wouldn't be Fury-Usyk.
To comment on this story in the Fight Forum CLICK HERE
Atlantic City Welcomes the 7th Annual Boxing Hall of Fame Weekend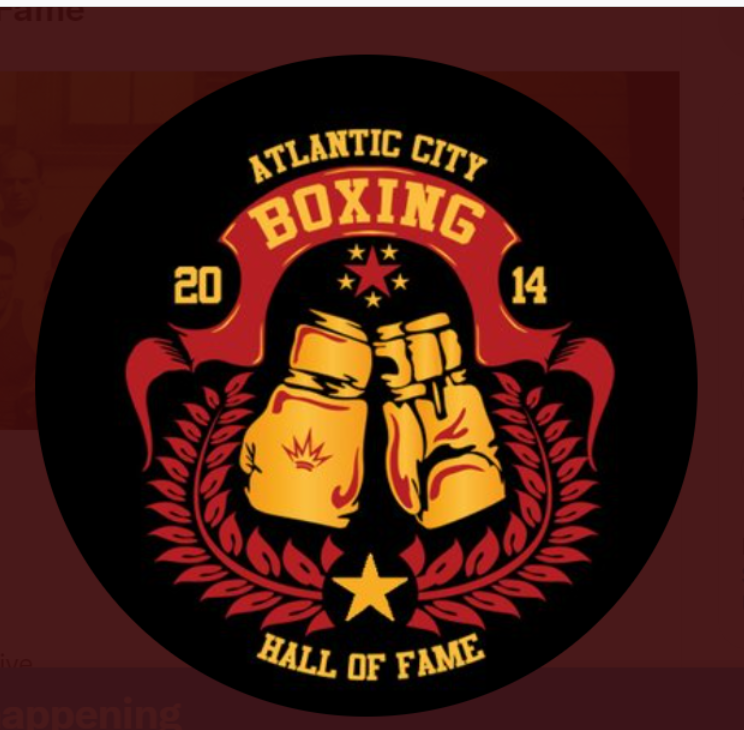 While the world of boxing will be focused on Las Vegas and the mega showdown between two undisputed champions, across the country Atlantic City will play host to the seventh annual Hall-of-Fame Induction Weekend. This year's festivities are highlighted by the celebration of heavyweight boxers that once helped make Atlantic City the leading destination for "big time" fights. At the top of this year's class are names like George Foreman, David Tua, Shannon Briggs, and Pinklon Thomas. With names like these, it's easy to understand why this year's Induction Weekend, now a staple of the city's entertainment calendar, figures to be the best ever.
Ray McCline, a lifelong boxing fan, is the brainchild behind the event which has matured beyond the infancy stage. For McCline (himself a 2022 inductee into the New Jersey Boxing Hall of Fame), creating an entire weekend around the sport in a way that could also benefit the city financially was a no-brainer.
"It's great to see what this weekend has become. It's been a long road from the original idea, but with great support and partnerships, it's been possible," states McCline.
In the past the ACBHOF has had to be as nimble as some of the fighters that they've honored to continue making sure the weekend wasn't lost in the shadows of a city that has dealt with economic struggles. McCline and his staff at the ACBHOF have done an excellent job integrating the history of boxing with the history of Atlantic City. They've done this by offering fans the opportunity to spend more than just one evening immersed in the culture of the sport.
"It continues to grow and get better and that's what it's all about; making this the type of weekend that boxing fans mark on their calendars each year. This year we're fortunate to partner with Hard Hitting Promotions to provide a great night of live professional boxing for fans as well," says McCline. It's the type of addition to an already full weekend schedule that only strengthens the ACBHOF brand.
A partnership with the Hard Rock Hotel and Casino has also been a key to recent enhancements for the weekend of events.
After years of having to adapt the schedule to the schedules of their host properties, having this partnership with Hard Rock has allowed for the ACBHOF to lock in the final weekend of September or first weekend of October which is important because it allows fans to plan out their post summer and pre-holiday schedules without having to skip their trip to Atlantic City. "A major bonus," says McCline. "It was one of the major hurdles that we had to jump over. Integrating Hard Rock and their established relationships in the world of entertainment only benefits both parties."
It's a fact that isn't lost when you see crowds of concert-goers and people arriving in the city for other events enter the Free Fan Expo that takes place prior to the award ceremony.
Which brings us to this year's schedule of events. Tomorrow (Friday, Sept. 29) will be the customary V.I.P opening cocktail reception followed by the live fights at Bally's Casino. On Saturday at Hard Rock is the free Fight Fan Experience which allows fans to interact with legends of the sport from the past and fighters of today and tomorrow. During the evening hours. the actual awards and induction ceremony will take place at the Hard Rock. The weekend activities culminate in a legends brunch on Sunday morning at the Blue Water Grille at the Flagship Hotel.
What's going on in Las Vegas isn't lost on McCline. "This year is going to be great for those attending the induction ceremony at the V.I.P. level. We were able to set up our post ceremony cocktail reception in conjunction with showing the Canelo-Charlo fight. At the end of the day, we're all fans of the sport so why miss a historic fight?"
Just listening to the joy that springs from the voice of Ray McCline when discussing both this year's event and plans for the future is refreshing, especially when one considers all of the roadblocks that he's overcome to bring his vision to reality in the form of a full weekend of celebration.
Note: The main event of the boxing show on Friday is a 10-round contest between super lightweights Branden Pizarro (18-1-1) and Esteban Garcia (16-2). For more information on event tickets, room reservations, and weekend schedules, visit the Atlantic City Boxing Hall of Fame website at: www.acbhof.com
To comment on this story in the Fight Forum CLICK HERE