Team Malignaggi Still Salty At Adrien Broner "Gift" Win
Adrien Broner and his trainer Mike Stafford before the Saturday clash with Paul Malignaggi said they thought after the dust settled, the combatants could, if not be best buddies, then find some common ground. Broner said he'd whup Paulie and then take him out for a steak. After the fight, in which Broner didn't whup the Brooklyn-bred fighter, and won a split decision, with one judge heavily rewarding Paulie's considerable volume edge over Broner's power edge, Malignaggi was in no mood for hugs, even figurative ones, from Broner.
The Cinci boxer didn't exactly move the mood in a direction of serenity when he announced that he beat Paulie and took his girl, which was a reference to the seamy and unseemly brouhaha during the buildup to the fight over a woman who supposedly canoodled with Paulie, but then took up with Broner afterwards.
During the postfight presser, Malignaggi, who bless his soul can't help himself but speak truth to power, didn't back off tremendously from what he declared int he ring after the fight, that the judge who saw Broner a 117-111 winner was too enamored of Broner's advisor, Al Haymon.
Malignaggi did reduce the directness of his assertion at the early-morning presser, but not by much. His advisor Anthony Catanzaro hadn't been imbued with an overdose of acceptance by the next morning, either. He told TSS: "We saw the flaws in Broner before the fight, which is why we took it, and Paulie exposed those flaws," he said. "We were called crazy for making the fight from so-called experts and we along with the gladiator Malignaggi proved everyone wrong. The politics of boxing won last night, nothing or no one else won!"
Catanzaro said that Broner threw kidney punches and tried to knee his fighter and should have been penalized. No, sleeping on it didn't lessen his belief that his guy won. "The so called future face of the sport got a gift," he said.
Indeed, Malignaggi was the better and busier man in many minutes of many rounds. He threw more, 843-524, and judge Tom Miller rewarded that, with a 115-113 score in favor of Malignaggi. But judge Glenn Feldman (115-113 Broner) and especially Tom Schreck (117-111 Broner) liked that Broner landed more 246-214, and liked his power punching (214 to 94 for Paulie). I Tweeted as the cards were tallied at Barclays that we'd see scores in the 117-111, 116-112 range, simple because I knew that the judges would be swayed by that two or three times in most rounds when Broner connected on an obvious power punch. PauIie's sweaty head sends a spray signal that rewards his foes, that tells judges that the other guy landed clean. I wouldn't say Broner got a gift, as the two "Broner" judges were within their bounds rewarding his "effective" aggression…but I came away more impressed with Malignaggi than ever before. He's said that he thinks he is an underachiever, because he didn't get the promotional push he deserved early on in his career, but I think I'd still label him an overachiever, because what he managed to do against the super-skilled Broner, with the lack of power he is saddled with, is immensely admirable.
The Malignaggi crew, including Catanzaro and partner Steve Bash, do deserve some mea culpas from people who called them crazy, and stupid. Their guy got half a million more to fight Broner than he would have gotten to fight Shane Mosley, Mosley's style and the fact that he isn't shot could have resulted in a loss, and Paulie came pretty damned close to knocking off the next big thing. If he'd beaten Mosley, nobody would have been impressed, anyway. And what's with the ball-busting on people who decide to take the biggest challenge? People play fantasy advisor and hammer them when they take the toughest fight available, and the same people would have crapped on them for taking on a "shot" Mosley. I guess it's best course of action to ignore it, be secure if you can in knowing you did the right thing by your heart and taking some small solace in a healthy payday.
I continue to be amazed and impressed with Malignaggi's inability to filter himself. Watching the tightened lips on the faces of certain people at the postfight presser as Malignaggi talked about the supposed extra love Al Haymon fighters get, and how he shouldn't have gotten paid less than Broner and how irked he was that that he wasn't allotted more prime tickets at Barclays is marvelous theatre of discomfort. Malignaggi is a certified character, as an entertainer, as a boxer, and the sport will have lost something when he exits the stage.
Feel free to follow Woods on Twitter.
Hank Aaron and Muhammad Ali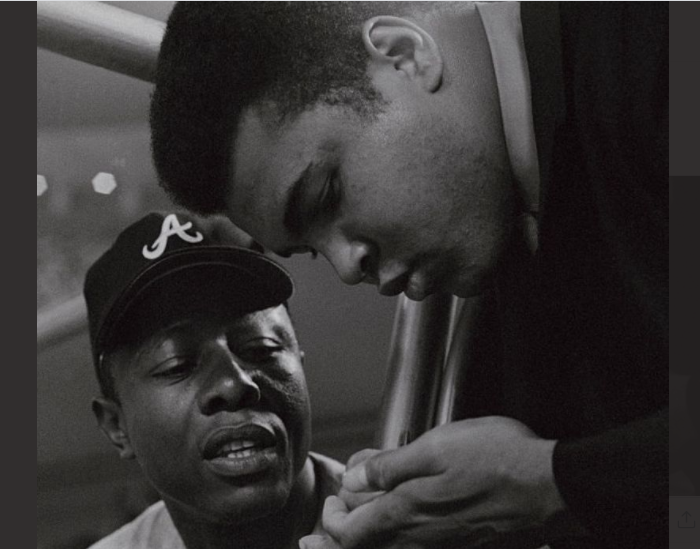 Hank Aaron, one of the greatest players in baseball history, died today (January 22) at age 86.
Aaron is best known for breaking Babe Ruth's mark of 714 career home runs. He finished his sojourn through baseball with 755 homers, a record that stood until 2007 when it was eclipsed by Barry Bonds. He still holds the MLB career records for most RBIs, most total bases, and most extra base hits while ranking third on the list for most hits and most games played and fourth in runs scored. He was a thoughtful gracious man who inspired a generation.
Decades ago, I was conducting research for the book that would become Muhammad Ali: His Life and Times. As part of this process, I interviewed many great athletes. Some, like Jim Brown, had played an important role in Ali's life. Others had interacted with Muhammad in a less significant manner. The people I spoke with included sports legends like Bill Russell, Kareem Abdul-Jabbar, Wilt Chamberlain, Ted Williams, Mickey Mantle, and Reggie Jackson. On September 5, 1989, I was privileged to talk with Aaron.
Aaron had broken Babe Ruth's record in 1974, the year that Ali dethroned George Foreman to reclaim the heavyweight championship of the world. The thoughts that Aaron shared with me – one great athlete talking about another – follow:
"I was born in Mobile, Alabama, in 1934. I came up with the Braves when I was twenty. And coming from Mobile, I was very shy. I wasn't satisfied with the way things were, but I felt like I had to do something special in baseball in order to get people to listen to me. By the time Ali came along, things were a little different but not that much. My first awareness of him was when he won the gold medal. And I saw greatness stamped all over him. How great, I didn't know. But I was impressed by his ability and his confidence.
"Being a gifted athlete, being one of the best in the world at what you do, is a great feeling. But sometimes it's kind of eerie because you wonder why you're blessed with so much ability. I'd go up to the plate to face a pitcher and I'd know that, before the night was over, I was going to hit one out of the ballpark. I felt that, and I'm sure Ali felt the same way. That no matter who he got in the ring with, he was better and he'd figure them out. He had all kinds of confidence. And I was the same way. The only thing that scared me was, when I was approaching Babe Ruth's record, I got a lot of threatening letters. I'm sure Ali went through the same thing with letters from people who didn't want him to be heavyweight champion. Most of that stuff is nothing but cranks. But one of them might be for real, and you never know which one.
"I don't think there'll ever be another fighter like Muhammad Ali. I'm not putting anybody else down. Maybe someone could have beaten Ali in his prime, but I'm not concerned about that. There's just no one who could possibly be as beautiful in the ring as he was. For a guy to be that big and move the way he did; it was like music, poetry, no question about it. And for what he did outside the ring, Ali will always be remembered. When you start talking about sports, when you start talking about history; you can't do it unless you mention Ali. Children in this country should be taught forever how he stood by his convictions and lived his life. He's someone that black people, white people, people all across the country whatever their color, can be proud of. I know, I'm glad I had the opportunity to live in his time and bear witness to what he accomplished. God gave Ali the gift, and Ali used it right."
I remember very clearly reading to Ali what Hank Aaron had said about him. And Muhammad responded, "Hank Aaron said that about me? I'm honored."
Thomas Hauser's email address is thomashauserwriter@gmail.com. His most recent book – Staredown: Another Year Inside Boxing – was published by the University of Arkansas Press. In 2004, the Boxing Writers Association of America honored Hauser with the Nat Fleischer Award for career excellence in boxing journalism. In 2019, Hauser was selected for induction into the International Boxing Hall of Fame.
Check out more boxing news on video at the Boxing Channel 
To comment on this story in the Fight Forum CLICK HERE
The Ups and Downs of Hall of Fame Boxing Writer Jack Fiske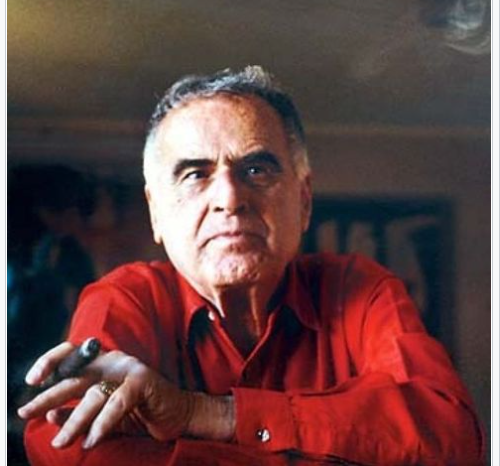 Hall of Fame boxing writer Jack Fiske passed away 15 years ago this coming Sunday, Jan. 24, 2006. Fiske was 88 years old.
Fiske was one of the last of the breed, a full-time boxing writer for a major metropolitan daily. They don't make them like that anymore.
In his final years as a journalist, however, Fiske no longer worked for the San Francisco Chronicle, his longtime employer. To read his stuff required a subscription to a newsletter. And the newsletter, in common with Fiske, had become a dinosaur in a world where the only constant is change. It went belly-up several weeks before Fiske passed away.
Born in New York City in 1917, Jack Fiske attended the University of Alabama where he covered the school's boxing team for the school newspaper. The star of the team, Fiske was fond of recollecting, was a fiery bantamweight, George Wallace. America would come to know Wallace as the fiery segregationist who served four terms as Governor of Alabama and was a failed U.S. presidential candidate.
After graduation, Fiske worked for a paper in Virginia and two small papers in the Bay Area before latching on with the Chronicle. In addition to covering the fights as a ringside reporter, Fiske authored a twice-weekly feature called "Punching The Bag" that circulated widely among hard-core fans and industry insiders.
Fiske had to be on his toes because for much of his tenure at the paper the arch-rival San Francisco Examiner had a fine full-time boxing man of their own, Eddie Muller, whose son of the same name hosts "Noir Alley" on Turner Classic Movies.
"Punching The Bag" was jam-packed with information and editorial content. Fiske had little tolerance for inept ring officials and regulators who owed their cushy jobs to political connections. First-time promoters, the lifeblood of the sport, were assured of positive ink. But once a promoter became established, he had to earn his props by making competitive matches.
During Fiske's early days with the Chronicle, the top sports in terms of newspaper coverage were baseball, horseracing, and boxing, and the Bay Area was a beehive of boxing activity. In 1955, there were 73 boxing shows in San Francisco, Oakland, and nearby Richmond. The biggest shows were usually held at the Cow Palace. Ten title fights were staged here beginning with Ezzard Charles' 1949 world heavyweight title defense against local fan favorite Pat Valentino.
One can guess where this is heading. Bit by bit, the Bay Area boxing scene became fallow. In the eyes of the Chronicle higher-ups, Fiske came to be seen as superfluous. In 1992, the paper let him go. "Punching The Bag" died after an amazing 43-year run.
Fiske hastened his demise as a newspaperman by his disinclination to become more versatile. He never wanted to cover any sport other than boxing. His attraction to the sweet science was manifested in his vast collection of boxing memorabilia which dominated every room of his home.
In 1994, Fiske was persuaded to resurrect his column for "Professional Boxing Update" and its sister publication, "Flash." These were 12-page newsletters cranked out by a fellow from Capitola, CA, named Virgil Thrasher, a big boxing buff with a second sideline as a blues harmonica player.
At their peak, Thrasher's newsletters had 6000 subscribers, 10 percent overseas. Circulation-wise, this was a big comedown for Fiske, but he was too professional to approach his assignments half-heartedly. Although he held a grudge against his former employer, his bitterness surfaced only once.
When the Chronicle made no mention of the passing of World War II era lightweight champion Ike Williams, Fiske carped that the sports department was run by clowns more attuned to women's volleyball than to matters of significance.
"Professional Boxing Update" and "Flash" were modest endeavors, but the contributors were first-rate, most especially during the mid-1990s. Jack Fiske was then in good form, as was acerbic Las Vegas oddsmaker Herb Lambeck, a peerless boxing pricemaker. In those days, no one was better at dissecting a forthcoming fight than lead writer Graham Houston, himself a Future Hall of Famer. Houston, who was the North American correspondent for several British publications, stayed on with Thrasher's newsletters until the very end.
For some subscribers, these publications functioned mostly as tip sheets. When the opinions of Houston and Lambeck dovetailed, one could wager with a high degree of confidence.
Within four years of joining PBU/Flash, Jack Fiske's health began to fail and he was unable to meet his deadlines. To ease Fiske's slide to infirmity, Thrasher took to reprinting some of his old Chronicle columns.
When Virgil Thrasher launched his newsletters in 1985, he stole readers from established magazines by delivering information in a timelier fashion. Ironically, he became a victim of the same force. A new generation of fight fans, weaned on the internet, demanded updates quicker than the mailman could bring.
It would have been nice if Thrasher had continued on for a few more weeks, thereby affording readers a tribute to Jack Fiske on the occasion of his passing. But at least Fiske wasn't entirely forgotten.
In 2003, at age 85, Fiske was ushered into the International Boxing Hall of Fame. As is the custom when an inductee passes away, the flag atop the Canastota shrine was lowered to half-staff when news arrived of his passing.
Check out more boxing news on video at the Boxing Channel 
To comment on this story in the Fight Forum CLICK HERE
Michael Coffie vs. Darmani Rock Smacks of Joe Joyce vs. Daniel Dubois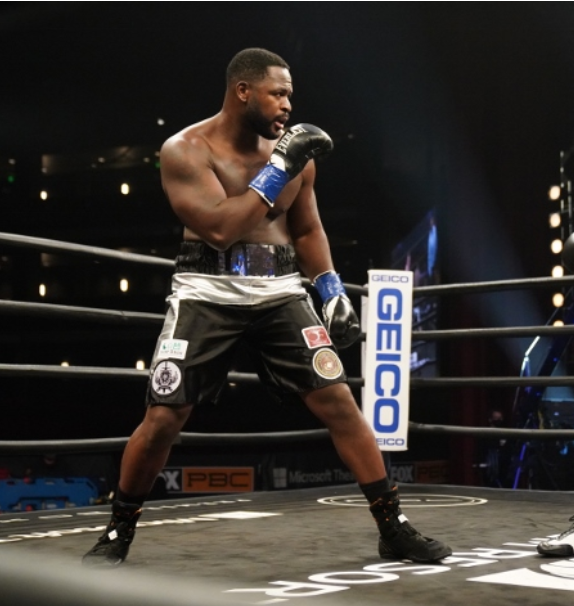 Although it wasn't a world title fight, the match between Joe Joyce and Daniel Dubois which took place in London on the Saturday after Thanksgiving, attracted a lot of buzz. Only one heavyweight bout in 2020 was more eagerly anticipated, that being the rematch in February between Tyson Fury and Deontay Wilder.
Joyce vs. Dubois was that rare pairing of two undefeated heavyweights who were roughly at the same stage of their career. Dubois was 15-0 (14 KOs) heading in; Joyce was 11-0 (10).
And that brings us to the crossroads fight on Jan. 30 at the LA Shrine Expo between Darmani Rock (17-0, 12 KOs) and Michael Coffie (11-0, 8 KOs). Unlike Joyce vs. Dubois, this is not a well-marinated showdown, but yet there are some parallels, most notably it's a match between unbeaten heavyweights in which the victor will undoubtedly make a big jump in public esteem and the loser, more than likely, will be pushed back into the shadows.
There was a big age gap in the Joyce-Dubois fight. The 35-year-old Joyce was the older man by 12 years. Likewise, Rock vs. Coffie features a young old-timer vs. an opponent who is merely young.
Michael Coffie, 34, came to boxing late after serving eight years in the Marine Corps. He entered the New York City Golden Gloves tournament on a whim and with virtually no formal training and yet he succeeded in reaching the finals.
When Coffie (pictured)  turned pro, his manager was none other than Randy Gordon, the former chairman of the New York State Athletic Commission who has kept his hand in boxing as a journalist and radio personality, co-hosting a boxing-themed talk show on Sirius FM with Gerry Cooney. Gordon knows more than a little about heavyweights, having been involved with Bonecrusher Smith who was briefly (very briefly) the WBA world heavyweight champion.
"(Bonecrusher) was not anywhere near the fighter that Mike is," Gordon told Hall of Fame boxing writer Bernard Fernandez on the occasion of Coffie's pro debut in Bethlehem, Pennsylvania. On that night, Coffie needed only 61 seconds to dismiss his opponent, ending the contest with a short right hand. The sacrificial lamb, wrote Fernandez, "went down like an anvil dropped in the ocean."
In his most recent fight, on Nov. 7, Coffie was matched against Minnesota veteran Joey Abell, a noted spoiler. Abell would have been a good measuring rod for assessing Coffie's progress, but unfortunately the bout was over almost before it started. Early in the second round, Abell suffered a biceps injury while throwing a punch and couldn't continue.
The "A" side in this fight, however, isn't Coffie but the other guy. Darmani Rock, 24, had an outstanding amateur career, winning several important tournaments including the 2014 Youth World Championships in Sofia, Bulgaria. Rock was upset in the finals of the 2016 Olympic Trials and then turned pro, signing with Roc Nation, the deep pockets sports management company founded by Jay-Z.
Questions have been raised, however, about Rock's dedication. He weighed 278 pounds in his last fight, 30 pounds more than in his pro debut. (Coffie's fighting weight also hovers around 270 and he is the same approximate height – both are listed at 6'5" — but Coffie has always been big.)  Moreover, Rock has been inactive for 15 months and may have trouble shaking off the rust.
Darmani Rock hails from Philadelphia; Michael Coffie from Brooklyn, more fodder for the tub-thumpers. Philadelphia was the stomping grounds of Smokin' Joe Frazier. The City of Brotherly Love has arguably produced more good prizefighters per capita than any city in the country. Brooklyn spawned Mike Tyson, Riddick Bowe, and Shannon Briggs, all of whom bubbled out of gritty Brownsville which also happens to be the neighborhood where Michael Coffie spent much of his youth until he was spirited away to a less threatening environment by foster parents.
I don't want to get carried away with the Joyce-Dubois analogy. Joe Joyce had a stronger amateur pedigree than Darmani Rock. Daniel Dubois had a spectacular run leading up to his match with Joyce including a one-sided triumph over well-regarded Nathan Gorman. Moreover, neither Joyce nor Dubois had ever fought an opponent with a losing record. The same can't be said of Coffie and Rock who have built their records on the backs of the usual suspects. Darmani Rock's last two opponents were both 42 years old.
Moreover, Coffie vs. Rock isn't the main attraction on the PBC card. Top billing goes to Caleb Plant's 168-pound title defense against Caleb Truax.
As we recall, the Joyce-Dubois fight produced a major upset. Dubois was understood to be faster on his feet and more heavy-handed – considered more likely to turn the tide with a single punch – but youth was not served on that night at the historic Church House in Westminster. Joyce methodically peppered Dubois with his jab which caused a big lump to develop over Dubois's left eye. The eye eventually shut completely and the fight ended in the 10th round with Dubois taking a knee and allowing himself to be counted out. Joyce's victory elevated him to #2 in the WBO rankings, a notch below Oleksandr Usyk who is potentially his next opponent.
One doesn't know what will transpire when Coffie fights Rock, but as Michael Buffer would say, "someone's 'O' will have to go." Fights of this nature are inherently intriguing and that goes double when the combatants are heavyweights.
Check out more boxing news on video at the Boxing Channel 
To comment on this story in the Fight Forum CLICK HERE