Gennady Golovkin Has Officially Arrived
Nothing excites boxing fans like a puncher, I mean a genuine life-taker. When a fighter is a knockout artist, no fighter or style looks more unbeatable. Think of some of the big fights over the last 50 years where a big puncher was involved, nine out of 10 times the puncher was favored over the smooth and skilled boxer. Sonny Liston was favored over both Floyd Patterson and Cassius Clay/Muhammad Ali in both fights against them. Joe Frazier was favored over Ali (although Ali's inactivity played a role in that one) the first time they fought and so was George Foreman over Ali the only time they met. Thomas Hearns was a slight favorite with most of the Vegas books over Sugar Ray Leonard in their first fight. Felix Trinidad was a knockout artist and was a 2.5 to 1 favorite over Bernard Hopkins and despite getting knocked out by Evander Holyfield in their first fight, Mike Tyson was favored over Evander before their rematch.
Enter Gennady Golovkin 27-0 (24), who just scored his most impressive win on Saturday night. Golovkin knocked out Matthew Mackin 29-5 (20) in the third round with a short left hook to the body. One punch knockouts to the body are the rarest knockout you'll see in boxing. Just a little over a year ago Macklin knocked down the consensus best middleweight in the world, Sergio Martinez, in the seventh round before not being able to come out for the 12th and final round of their title bout. Based on Macklin, which is not always an accurate read, Golovkin would be the betting favorite over Martinez if they meet in the near feature.
As to Golovkin the fighter, he's the real deal and an authentically terrific natural puncher with both hands. And the man who is best qualified to speak to Gennady's power, Matthew Macklin, says every punch he touches you with hurts, regardless whether it's a jab, cross, hook or uppercut. If those weapons don't make him dangerous, he is one of the rare punchers who jabs his way in and sets up his power. In other words Golovkin can be counted on to deliver his power every time out, something that makes him really dangerous. Although Mike Tyson used his jab occasionally, he couldn't jab from the outside the way Golovkin has shown that he's capable of doing. However, what made Tyson so dangerous was the fact that he never once met an opponent who didn't have to stand up to his Sunday best, win or lose. And if you've followed boxing for awhile you know that cannot be said about many past previous knockout punchers, the likes of say, Earnie Shavers and Julian Jackson. Sure, they delivered their power an overwhelming majority of the time, but they had nights where they managed to never quite land their bread and butter hook or right hand. Whereas Golovkin is more Tyson-esque in that to beat him you're going to have to withstand his best artillery and then have enough left to come back with.
There are two things that he has shown to date in which he surpasses Tyson, at least based on the opposition he's fought throughout his first 27 bouts. One of them is he seems to maintain and carry his power the whole night. Mike was faster out of the gate but after three rounds slowed and didn't carry one punch power the way Golovkin has shown. The other thing that you can't help but notice about Gennady is, he doesn't get discouraged or deterred. Nothing seems to bother him or make him do what he doesn't want to. Tyson had lulls during some of his fights even during the Rooney days where he looked a little discouraged and was trying to figure his way through the fight before coming alive and regaining his confidence after landing a big shot and forcing his opponent to back off.
One also has to be impressed to date with the way Gennady has shown that he can cut off the ring and force his opponents to basically fight him off more than fight him. With the threat of Golovkin's power and the somewhat sustained pressure he was putting on Macklin, Matthew was forced to rush his offense. He was so much more intent on putting something in Golovkin's face to occupy and disrupt him, that unless he walked into something, he had no chance to hurt Gennady or make him pay for bringing the fight. When a fighter is faced with the thought that he has to throw in volume to keep himself above water, the way Macklin was versus Golovkin, it drains them both mentally and physically. And since Macklin was being forced to hurry his offense with the hopes of impeding Golovkin just enough so he could get away enough so he could try and figure something out, Golovkin was doing whatever he wanted and basically as he said after the fight had his way and an easy time of it.
Right now it looks as if the sport of professional boxing has found a fighter it can take an interest in and look forward to watching fight. Knockout punchers aren't created or molded, they're born. Golovkin has a deep amateur background and you can see that he's improving and becoming more dangerous every time he fights. His confidence seems to be escalating as well and you can sense that he believes it's just a matter of time before he tracks his man down and nails him with precisely placed power shots to the head and body regardless of what strategy they employ against him. He doesn't rush in trying to create openings, he goes about it in a more methodical and measured fashion.
As far as his vulnerabilities, he's not the fastest fighter of hand or foot that you'll see, but he seems to cover a lot of ground in the ring quickly when he's fighting as the predator, and when he lands with one good clean shot he's shown that he can put a successive combination together of finishing punches. Also, he's shown that he's a little easier to hold off if you circle and move to his right as Kassim Ouma did a couple years ago. Then again he's improved a lot since then and may not be quite as befuddled by that type of movement now.
There's a lot to be said about Golovkin in a positive vein, but at the same time there's a lot to find out. He looks really good and may be around for a while, but we need to see how he reacts when things don't go his way or is confronted by a tough fighter who can stand up to his punch. And yes that'll happen, it always does. There are a ton of interesting fights for him to be made and it looks as if he's willing to take them. All punchers think they're invincible and believe their punch will always carry the day until it doesn't. He's a marquee attraction and that's what boxing needs. However, he's not a particularly big middleweight and shouldn't be challenging the top super-middleweights yet.
And please HBO, don't listen to whoever said during the broadcast (Max Kellerman or Jim Lampley) to try and make Andre Ward versus Golovkin. Can you imagine wanting to destroy one of your marquee fighters just so you can look like "a smart boxing guy?" Golovkin is something to see but you couldn't invent a fighter more perfect for Ward. And Ward would beat him in a way that would showcase all of Golovkin's liabilities without revealing any of his assets.
Crossover star Holly Holm Adds New Dimensions to Claressa Shields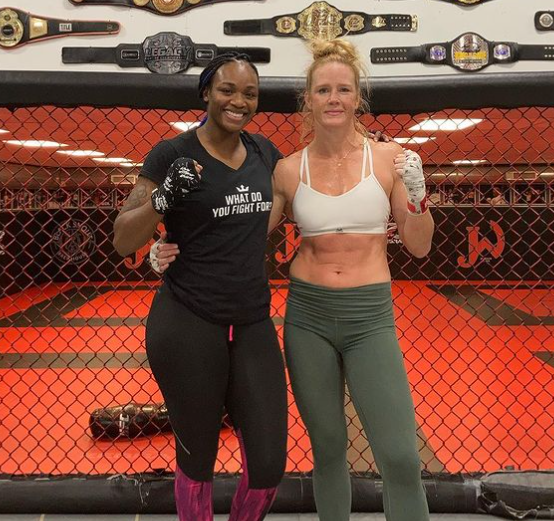 She laughs about it now, but back then it wasn't all that funny.
Boxing champion Holly Holm was competing in her first professional MMA fight, and all her years of training inside the ropes as a world champion boxer had just taken over her entire body.
Holm had kicked her opponent down to the ground, so she did what any well-schooled boxer would do. She pivoted away from her fallen prey and headed over to the neutral corner.
All of that was wrong.
"What are you doing?" her coach yelled from cageside. "Finish her!"
It was Holm's first big mistake in moving over from boxing to MMA, but she was lucky that night. It turned out that Holm's opponent was finished whether she had run over there or not, so it was a lesson she could learn without much consequence.
But the instruction of that moment stands true today, so it's just one of the many things Holm has shared with 25-year-old boxing champion Claressa Shields as the two-time Olympic gold medalist attempts to follow in her footsteps.
"I was thinking yeah, that will definitely happen to me!" Shields said.
After Shields signed a three-year promotional deal in December with the Professional Fighters League (PFL), the first thing Shields needed to do was look for the right gym.
Shields found that place at Jackson Wink MMA Academy in Albuquerque, New Mexico, one of the most famous MMA gyms in the country, and the one most recognized among the masses as the home gym of former UFC women's bantamweight champion Holm and pound-for-pound king Jon Jones.
Holm remains the only fighter (male or female) to have won legit world championships in both boxing and MMA, and Shields said Holm welcomed her to Jackson Wink with open arms.
"She's been super great and very nice to me. We both come from the same background…and she actually turned out to be a world champion [in MMA], actually turned out to be really good," Shields said.
But Holm's funny story about her first MMA fight is something that points to just how large a hill Shields has decided to climb.
Whereas pop culture has just recently started to realize the power of habits through the work of writers such as Charles Duhigg and James Clear, it's something professional fighters have known for a long time now.
"Oh, you're going to have a habit of this because you used to box."
That's something Holm tells Shields almost every time they work together, and there are just so many examples.
In fact, just watching the 25-year-old boxing champion trying to learn to do all these new things in a different way is exhausting.
That Shields practically lives inside the gym for weeks at a time so she can train four or five times a day for all the kinds of things she never had to worry about before as a professional boxer is a testament to her seriousness and her courage.
But perhaps the most amazing part of the entire story is that Shields still plans on boxing.
While Holm won world championships in both sports, she achieved those things separately. Meanwhile, Shields said she wants to do the same thing Holm did but at the same time.
So, while I'm standing there with her inside an MMA cage in New Mexico, Shields is plotting fights in both sports. On one hand, she's talking to me about a title unification bout in boxing against Marie-Eve Dicaire. On the other, she's talking about future superfights in MMA against the likes of UFC champ Amanda Nunes.
"I'm trying to separate the two," Shields said specifically about her training that day but she might as well have been talking about her whole life right about now.
It's arguably the most amazing storyline right now in combat sports.
Shields started boxing when she was just 11 years old. She earned her first gold medal at the Olympics at 17 and her second four years later.
Today, Shields is a three-division world champion, and she says she's not nearly finished adding to her growing number of boxing belts.
But all those years and all those successes have built so many habits. Ducking and slipping is great for boxing, but both become considerable detriments to defense when you suddenly have to worry about things like knees and kicks.
And what about wrestling and jiu-jitsu?
But all that stuff together is exactly what makes Shields' epic decision to dare to be great at both sports at the same time so amazing in the first place.
Look, Shields might never accomplish the same amazing feat Holm did when she shocked Ronda Rousey in 2015 for the UFC women's bantamweight championship.
But she's aiming to eclipse that incredible mark anyway, and with Holm and many others offering Shields ideas about what she needs to think about as she climbs up the steepest hill she can find, she'll definitely have her best chance at doing it.
Kelsey McCarson covers combat sports for Bleacher Report and Heavy.
Check out more boxing news on video at the Boxing Channel 
To comment on this story in the Fight Forum CLICK HERE
Boxers Fighting the Best and Doing It Again for the First Time: Part One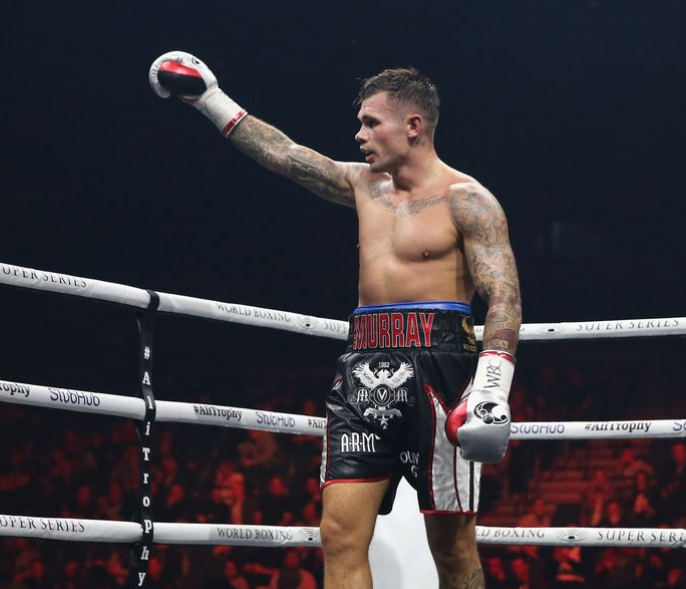 Britain's Martin Murray has fought the very best and has now closed out a heartbreaking if not admirable and old school career.
Others are just beginning to hit their stride and suddenly the possibilities are mouthwatering.
The buzz is back on. The heat is coming. No excuses. No badly injured shoulders. No running. This is macho explosive. This is the best fighting the best like it used to be done. Cherry picking is not allowed.
Back in the day, warriors like Ernie Durando, Kid Gavilan, Joey Giardello, Tony DeMarco, Bobby Dykes, Paul Pender, Joey Maxim, Holly Mims, Bobo Olson, and way too many others to list here would fight other top-notch boxers. It was the norm; not the exception. Tony DeMarco beat Kid Gavilan in 1956 and then fought Gaspar Ortega three times in a row in a relatively short period of time.
In the process of compiling a 95-25-1 record, Ezzard Charles engaged in an eye-popping 27 fights against men who would go on to be enshrined in the International Boxing Hall of Fame and/or the World Boxing Hall of Fame.
The List
Rocky Marciano (twice) – IBHF/WBHF
Joe Louis – IBHF/WBHF
Jersey Joe Walcott (four times) IBHF/WBHF
Archie Moore (thrice) IBHF/WBHF
Joey Maxim (five times) IBHF/WBHF
Jimmy Bivins (five times) IBHF/WBHF
Charley Burley (twice) IBHF/WBHF
Harold Johnson IBHF/WBHF
Lloyd Marshall (thrice) WBHF
Gus Lesnevich WBHF
In addition, Charles had three fights with Rex Layne, two with Ken Overlin, two with Elmer Ray, and one with Bob Satterfield
"Some day, maybe, the public is going to abandon comparisons with Joe Louis and accept Ezzard Charles for what he was—the best fist fighter of his particular time"  –Red Smith
Beau Jack, Aldo Minelli, Yama Bahama, Johnny Cesario, Fighting Harada, Eder "Golden Bantam" Jofre, Vicente Saldivar, Jose "El Huitlacoche" Medal, and then later Juan LaPorte and Livingstone "The Pit Bull" Bramble did not know what easy opponents meant. They were willing to fight anyone anywhere and were seldom stopped.
Vito Antuofermo, Ralph Dupas, Willie Pastrano, Curtis Parker, Bennie Briscoe, Kassim Ouma, Emanuel Augustus, Scott LeDoux, Ben Tackie, Ray Oliveira, Renaldo Snipes, Freddie Pendleton, John Scully, Charles Murray, Ted Muller, Anthony Ivory, and Alfredo "Freddy" Cuevas were also representative of those who would fight anyone anywhere. Picking made-to-order opponents was not what they were about.
Ali, Norton, Young, Quarry, fought one another. So did Duran, Leonard, Hagler, and Hearns. Across the pond, Watson, Benn, and Eubank did the same. Frazier, Holyfield, Mugabi, Tszyu, Cotto, and Chacon never ever backed away, nor did Mexican notables Castillo, Marquez (JMM), Morales and Barrera.
No one will accuse Floyd "Money" Mayweather of not fighting the best but they might point out that Floyd sometimes used long time intervals between bouts to his advantage. "Money" was not a particularly active fighter. The phrase "cherry picking" gained traction during this time.
Still, Andre Ward cleaned out an entire division. Cotto fought Pacquiao and Canelo, De La Hoya met Pacquiao, Klitschko faced Fury and then Joshua. Fury — after beating Klitschko — fought Wilder twice. Chisora will fight anyone they put in front of him. Heck, GGG fought 24 brutal rounds with Canelo and if that wasn't the best fighting the best, what was?
"…great fights lead to other great fights."—Max Kellerman
To be continued……
Check out more boxing news on video at the Boxing Channel 
To comment on this story in the Fight Forum CLICK HERE
Ted Sares can be reached at tedsares@roadrunner.com
At the Moment Boxing is Dormant, but There Will Be Fireworks Aplenty in February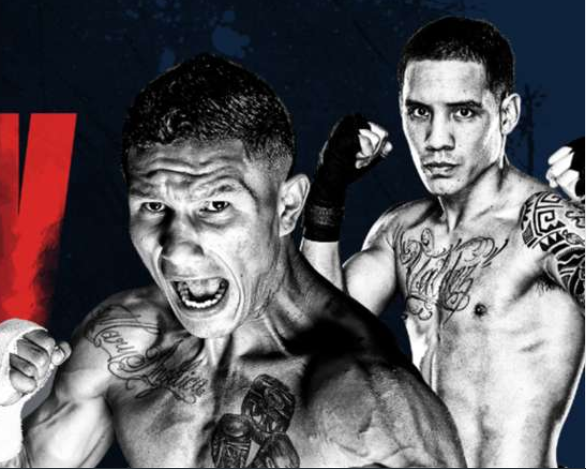 At the Moment Boxing is Dormant, but There Will Be Fireworks Aplenty in February
The month of January has been quiet on the boxing front and that's putting it mildly. And making matters worse, the month's best offering, a Golden Boy card on Jan. 30, bit the dust when Sergey Kovalev tested positive for a banned substance, harpooning his bout with Bektemir Melikuziev and forcing the cancellation of the entire card.
Once considered a shoo-in for Canastota, Kovalev has degenerated into a longshot and his match with Melikuziev didn't figure to help his chances. The Uzbek southpaw, a Bronze medalist at the Rio Olympiad, has only six pro fights under his belt but is so highly regarded that the bookies installed him a 7/2 favorite.
Showtime has a PBC card on Jan. 23 headlined by a WBO world title match between super bantamweights Angelo Leo and Stephen Fulton, there's an intriguing heavyweight match on the 29th between musty Manuel Charr and Don King's undefeated Trevor Bryan, and Caleb Plant is slated to defend his IBF 168-pound belt the following night against Caleb Truax, but that's it for this month, quite a limp slate, even considering that January is historically a slow month for the sweet science.
The good news is that things will heat up in February.
February 13
The 13th will be a particularly busy day. The action kicks off in the afternoon (U.S. time) when Josh Warrington, the Leeds Warrior, defends his IBF world featherweight title against Mexico City's Mauricio Lara on a Matchroom/DAZN card. Warrington (30-0, 7 KOs) doesn't pack a hard punch, but makes up for it with a high-octane attack. He will go to post a solid favorite over Lara (21-2, 14 KOs).
That evening, two West Coast shows will compete for eyeballs.
In Las Vegas, Joe Smith Jr. (26-3, 21 KOs) opposes Russia's Maxim Vlasov (45-3, 26 KOs) for the vacant WBA light heavyweight title. A Long Island construction worker who has branched out and started a tree surgery business, Smith will be forever remembered as the man who rucked Bernard Hopkins into retirement, but based on his recent efforts that was certainly no fluke. In bouts with Jesse Hart and former title-holder Eleider Alvarez, Smith showed that he is a skilled craftsman with a high boxing IQ.
The are two title fights on the Golden Boy card going head-to-head in Indio, CA. It's Brazil vs. Argentina when Brazil's Patrick Teixeira (31-1, 22 KOs) opposes Brian Castano (16-0-1, 12 KOs). Teixeira will be making his first start since copping the WBO 154-pound title with a mild upset of Carlos Adames in November of 2019. That was a bloody battle in which Teixeira overcame a big deficit to pull the fight out of the fire.
Teixeira will dress as the underdog vs. Castano, a second-generation professional boxer who was reportedly 181-5 as an amateur and who recently held a version of the WBA light middleweight title (doesn't everybody?). The draw on Castano's ledger came in a spirited skirmish with Erislandy Lara.
Teixeira vs. Castano will more than likely precede the match between Joseph "Jojo" Diaz (31-1, 15 KOs) and Shavkatdzhon Rakhimov (15-0, 12 KOs) in the bout order. Diaz will be making the first defense of the IBF 130-pound title he won from Tevin Farmer in January of last year. Rakhimov, a native of Tajikistan who currently resides in Ekaterinburg, Russia, will be making his U.S. debut.
Feb. 20
The featured bout of the second Matchroon/DAZN event of 2021 is a 12-round welterweight contest between David Avanesyan (26-3-1, 14 KOs) and Josh Kelly (10-0-1, 6 KOs). The well-traveled Avanesyan has turned his career around after suffering a sixth-round stoppage at the hands of Egidijus Kavaliauskas in February of 2019. Since then, he's won three straight in Spain, including back-to-back knockouts of the highly-touted and previously undefeated Spaniard, Kerman Lejarraga.
England's Kelly, a former Olympian, is moving up in class, but at last look he was a very slight favorite over his Russian adversary. Akin to Warrington vs. Lara, the match is expected to take place at Wembley Arena where Anthony Joshua TKOed Kubrat Pulev before 1,000 fans on Dec. 12.
The all-Mexico showdown between Miguel Berchelt (38-1, 34 KOs) and Oscar Valdez (28-0, 22 KOs) is the crème-de-la-crème of the February docket. On paper this bout, a Top Rank promotion pushed back from Dec. 12 when Berchelt tested positive for COVID, will warrant consideration for Fight of the Year.
Berchelt, who will be defending his WBC 130-pound world title, has knocked out 15 of his last 17 opponents. This will be the third fight at 130 for Valdez, a two-time Olympian who successfully defended his WBO world featherweight title six times before vacating the belt because he was having trouble making the weight.
If Berchelt  (pictured on the left) is victorious, he is expected to move up to lightweight where some rich paydays await in potential fights with Vasyl Lomachenko and bevy of young hotshots. If Valdez wins, it is expected that he will pursue a unification fight with the winner of the forthcoming match between Carl Frampton and Jamel Herring.
Top Rank honcho Bob Arum has indicated that both the Smith-Vlasov and Berchelt-Valdez fights will be staged in Las Vegas at an MGM property, but not necessarily at the MGM Grand where Top Rank promoted 24 shows without fans during the pandemic.
Feb. 27
On the last Saturday of the month, fight fans in the U.S. can take in a doubleheader if they can roust themselves out of bed in the middle of the night. In Auckland, New Zealand (18 hours ahead of New York), there's a big domestic clash between heavyweights Joseph Parker (27-2, 21 KOs) and Junior Fa (19-0, 10 KOs). These two have been on a collision course since 2009 when Fa, the older man by 27 months, defeated Parker in the first of their four meetings as amateurs. Parker won two of the next three to even the series at 2-2.
Here we have a bout with international significance that is also a match for neighborhood bragging rights. Parker and Fa grew up in the same South Auckland neighborhood and attended the same LDS church. But yet it won't be hard to contort this fight into a grudge match. Parker's family roots are in Samoa; Fa's in Tonga. The two nations have a fierce rivalry in rugby.
This fight was more than two years in the making and when the bout was finally signed, 9,000 tickets went on sale to the general public.
Later that day, at a yet undetermined site in London, Carl Frampton (28-2, 16 KOs) seeks to become a title-holder in a third weight class when he challenges WBO 130-pound title-holder Jamel Herring (22-2, 10 KOs). The twice-postponed fight will air in the U.S. on ESPN+.
Frampton is currently a consensus 3/2 favorite over Herring who suffered an eye injury over his right optic, described as scraped lens, in his messy September fight with billy goat Jonathan Oquendo. A former Marine and former Olympian, Herring currently trains with Terence Crawford in  Omaha
As we move into March, the first Saturday will bring the rematch between Dillian Whyte and Alexander Povetkin. Whyte dominated the first meeting until Povetkin found a home for a hellacious uppercut in the fifth frame, terminating the bout. Whyte, at age 32 the younger man by nine years, is favored to avenge that bitter defeat. As for the location, promoter Eddie Hearn has had conversations with potential suitors in Gibraltar and Monaco.
So, hang in there, fight fans. January may be dry, but there's a whole bunch of interesting fights lurking around the corner.
Check out more boxing news on video at the Boxing Channel 
To comment on this story in the Fight Forum CLICK HERE