Who's Really 'The Greatest' Heavyweight Champion Ever?
Boxing writers like to make lists. It's sort of what we do. I suppose it's been officially that way ever since promoter Tex Rickard and publisher Nat Fleisher devised the original Ring Magazine ratings policy back in the 1920s, but it was likely a part of boxing long before that. I can picture fans of the old-time, pioneer pugilists listing and rating the great champions of their day, too, if not with the written word then at least with each other in heated barroom debates.
To me, there is no more intriguing debate in the genre than the ranking of all-time great heavyweight champions. In fact, I've spent an embarrassing amount of time in my life thinking about the topic. There is so much to consider on the subject, and it seems as if every boxing historian in the world has given his or her two cents on the matter to boot.
Still, there seems to be a good enough consensus across the board to say there are really only a handful of legitimate contenders for the high honor of laying claim to the very top spot: the greatest.
Here's a little bit of information on each fighter to help you decide who you think should get the nod. I've listed them below in chronological order: the five definitive fighters of the heavyweight division.
Jack Johnson
"The Galveston Giant" was heavyweight boxing's first great defensive fighter. He was a master of slips, parries, arm blocks and jams, and his ring generalship was said to be without equal. Johnson was the first black heavyweight champion. He defeated Tommy Burns in 1908 and held the title until he lost to giant slugger Jess Willard in 1915. Johnson later claimed to have thrown the fight at the behest of his promoters, but there's never been a definitive call on the matter. Jack Dempsey called Johnson, "the greatest catcher of punches that ever lived…he could fight all night. He was a combination of Jim Corbett and [Joe] Louis. I'm glad I didn't have to fight him."
Ring Magazine founder and longtime editor Nat Fleisher considered Johnson the best heavyweight he ever saw, which included other men on this list like Jack Dempsey, Joe Louis and a young Muhammad Ali.
Jack Dempsey
Dempsey was the roughest sort of hobo you could imagine. He made his way around the world by train long before he hit it big as a prizefighter, but not like those highfalutin hobos who rode inside the cars. No, Jack Dempsey rode the rails by snagging a ride beneath the train, laying himself atop thin metal bars between the undercarriage of the carts and the train track, between life and death.
When a man such as this gets to town, he heads to the only place he can: a bar. There, Dempsey would make himself a few dollars by fighting anyone and everyone who cared to tussle that night. In short, Jack Dempsey was a badass.
Dempsey was an offensive juggernaut. He had punishing power in both hands, and he used them with ferocious intent. He won the heavyweight championship in 1919 by brutalizing the giant Jess Willard over three one-sided rounds in a fight that was over almost as soon as it started. Right before the bout was set to begin, Dempsey learned he had a substantial amount of money to gain if he knocked Willard out in the first round because of a side bet his manager, Jack Kearns, made on his behalf. What followed was perhaps the most brutal, one-sided, first round beatdown in boxing history. Despite it, Dempsey lost the bet. Willard was saved by the bell, and after some confusion that lead Jack to believe he had already won the fight, was remarkably deemed okay to continue by Referee Ollie Pecord. Dempsey had to come back to the ring, and then he finished the big lug off in round three.
Dempsey held the title for almost seven years, fighting sparingly, until he was bested by careful technician Gene Tunney, who had made it his life's missions to defeat the Great Jack Dempsey, and then did so.
Boxing writer Ted Carroll said Dempsey "possessed the natural gifts of unusual quickness, inborn savagery, ruggedness and punching power…his attack was tigerlike [sic] in its intensity." It's no wonder, then, that fans dubbed him the "Manassas Mauler."
Rocky Marciano
For being the only man on this list to retire unbeaten, Rocky Marciano seems to be consistently underrated by most historians today. The "Brockton Blockbuster" was as tough as they come. He'd come forward, slipping and catching as many punches as he could until he put himself in position to land his devastatingly hard punches.
The Rock won the heavyweight crown in 1952 by defeating Jersey Joe Walcott in classic fashion. Walcott dropped Marciano in the first round, then steadily built a point advantage until he got knocked out in round thirteen round by Marciano's signature "Suzie Q" overhand right. Marciano held the title until he retired in 1955, besting hall-of-famers Ezzard Charles and Archie Moore along the way.
Perhaps Marciano's greatest attribute was simply his grit and determination. Our own Springs Toledo notes Marciano would be "unlikely to ever lose a test of wills" and that "he seemed to get stronger as fights wore on and opponents wore out."
And Marciano wore all of them out. All of them.
Joe Louis
Truth be told, I happen to be of the opinion that God made one perfect heavyweight prizefighter, and that it was Joe Louis. It's a sentiment shared by many notable boxing historians, though the bulk of the balance might lean towards Muhammad Ali.
"The Brown Bomber" put together the most impressive championship reign in the history of the sport. He kept the heavyweight crown on his head for almost 12 years, defending it a record 25 times before he retired. He was a remarkable 58-1 at the time, having avenged his only loss (Max Schmeling) by first round knockout. It was a picture perfect display of his unparalleled power, speed and technical precision. Louis was devastatingly accurate and wielded beautifully mechanical combination punches with frightening ease. He wasn't just a monster in the ring. Louis was a machine.
In 2003, Ring Magazine praised him as the greatest puncher of all-time. Our resident historical expert, Frank Lotierzo, calls Louis "the most faultless heavyweight fighter in history." Moreover the International Boxing Research Organization ranks Louis the top heavyweight in history according to its most recently updated member poll in 2006.
Boxing.com's Matt McGrain hails Louis "as capable a combination puncher as ever lived, his hands were lightning, devastatingly accurate, he punched with huge power and maximum economy…who could force the attack with horrifying results."
Muhammad Ali
Many ring historians consider Muhammad Ali one of the top heavyweight champions ever, most often being placed in either the first or second position. Ring Magazine ranked him number one among all-time heavyweight champions in 1998, while the International Boxing Research Organization ranked him second under the same criteria in 2006.
While the weight of certain criteria may be debatable, less so is the stature of his resume in the sports' grandest division. There is simply no heavyweight champion in history that defeated as many top contenders and fellow all-time greats as Ali.
Ali was tall for a heavyweight, but he patterned his style after the little guys. His "float like a butterfly, sting like a bee" tactic mesmerized his opponents when he was young. He'd pop his pristine jab to their jaws and follow it up with hard right crosses almost at will, all the while avoiding a return with his tremendously fast feet.
When Ali slowed down a bit in the later years, he showed he had an all-time great chin to go along with his already impressive repertoire. His three encounters with Joe Frazier, in which he went 2-1, included moments that were some of the best in boxing history. His 1974 upset of the previously undefeated George Foreman ranks among the greatest upsets in boxing history, and he's the only man to win the lineal heavyweight championship three times.
Through Ali's title reigns, 1964-1970, 1974-1978 and 1978-1979, he amassed a total of 19 successful title defenses.
The Other Guys
Other men may have claim for consideration, too, but none quite make the grade completely. Sticking to chronological order, James J. Jeffries comes to mind. He was probably the biggest and the best of the old-timers, and he retired undefeated before foolishly trying his hand against Jack Johnson over five years and fifty pounds later. George Foreman and Joe Frazier were great, but neither solidified himself as the best of his era. To that end, wherever you come out on the Mike Tyson, Evander Holyfield and Lennox Lewis debate, you might think that person has a shot at the list. But the fact that it's a lively debate at all leaves enough mystery to leave all of them out. Finally, Wladimir Klitschko may be on his way there someday, but his career still has a ways to go and finding top notch competition will remain tough as ever.
So who's really the greatest heavyweight champion of all-time?
That's for you to decide, TSS readers. Tell us who you think is really 'The Greatest' heavyweight champion ever. Leave a comment in our forum, or tweet us at @TSSBoxingNews using the hashtag #Greatest. Is there someone else that should be on this list? Is there someone here that doesn't belong? Let us know!
The International Boxing Hall of Fame Announces the Class of 2022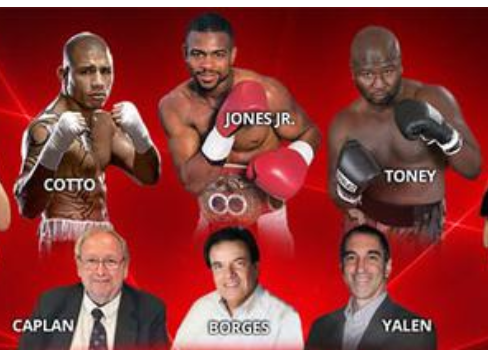 PRESS RELEASE: (Dec. 7, 2021) — The International Boxing Hall of Fame and Museum announced today the members of the Class of 2022. Living inductees include champions Miguel Cotto, Roy Jones Jr., and James Toney in the men's Modern category; champions Regina Halmich and Holly Holm in the women's Modern category; publicist Bill Caplan in the-Non-Participant category; and journalist Ron Borges and historian producer Bob Yalen in the Observer category.
Posthumous inductees are junior lightweight champion "The Seattle Flash" Tod Morgan in the Old Timer category and ring announcer Chuck Hull in the Non-Participant category. Inductees were voted in by members of the Boxing Writers Association and a panel of international boxing historians.
"We're extremely excited about the Class of 2022 and are very much looking forward to honoring the newest class of inductees to earn boxing's highest honor," said Executive Director Edward Brophy.
Due to the cancellation of the two previous Induction Weekends, the Classes of 2020, 2021, and 2022 will be honored at a "Once in a Lifetime" Hall of Fame Weekend Induction Trilogy scheduled for June 9-12th in "Boxing's Hometown."
With today's announcement, we are thrilled to have the final piece of the Induction Trilogy in place," said Brophy.
The Class of 2020 includes Bernard Hopkins, Juan Manuel Marquez, Shane Mosley, Christy Martin, Lucia Rijker, Barbara Buttrick, Frank Erne, Paddy Ryan, Lou DiBella, Kathy Duva, Dan Goossen, Bernard Fernandez and Thomas Hauser.
The Class of 2021 includes Wladimir Klitschko, Floyd Mayweather, Andre Ward, Laila Ali, Ann Wolfe, Marian Trimier, Jackie Tonawanda, Davey Moore, Freddie Brown, Dr. Margaret Goodman, Jackie McCoy, George Kimball and Jay Larkin.
The 2022 Hall of Fame Weekend Induction Trilogy will feature many events in "Boxing's Hometown," of Canastota throughout the four-day celebration, including a 5K Race / Fun Run, boxing autograph card show, Parade of Champions and the official Induction Ceremony on the Hall of Fame Museum Grounds. The Hall of Fame evening events include Friday night's Fight Night at Turning Stone and Saturday's Banquet of Champions. Both events will take place at Turning Stone Resort Casino in nearby Verona, NY.
Check out more boxing news on video at the Boxing Channel
To comment on this story in the Fight Forum CLICK HERE
Renowned Author Leigh Montville Talks About Muhammad Ali, The Myths and The Man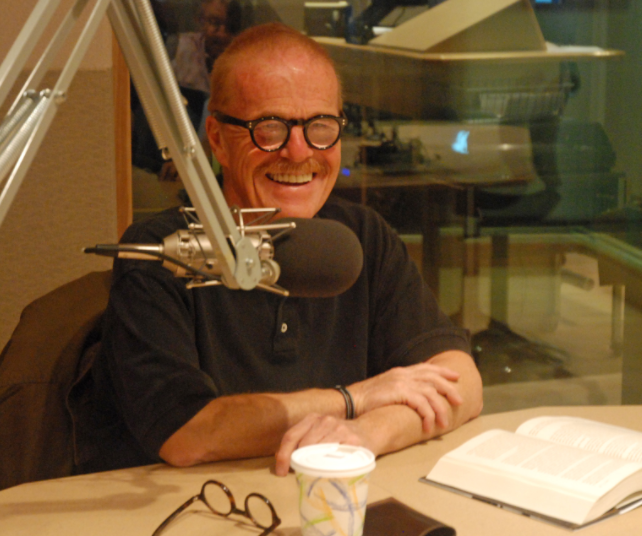 Over the course of five-decades-plus, Leigh Montville has delivered books on the careers of Babe Ruth, Ted Williams, Dale Earnhardt, Jim Calhoun, Manute Bol, Evel Knievel, John Montague and Muhammad Ali. Each is well-written and researched and tells an interesting story, but it's the 2017 book "Sting Like A Bee: Muhammad Ali vs. The United States Of America, 1966 – 1971," that somehow stands apart.
The reason is because it deals with a five-year block when he wasn't boxing and had a legal battle on his hands after refusing to be inducted into the military for religious reasons.
"I was looking for a book topic and floated one to my editor at Random House, Jason Kaufman, but he rejected it. He said I should look for an iconic figure, someone like Ruth or Williams or Earnhardt, who had been previous subjects. I made a list of iconic sports figures, all kinds of people, but felt I was missing someone," explained Montville, whose most recent literary offering is, "Tall Men, Short Shorts: The 1969 NBA Finals: Wilt, Russ, Lakers, Celtics, And A Very Young Reporter." "Bing! It hit me. Muhammad Ali. The most iconic sports figure of our time."
Montville then went searching for everything that had been written about Ali in book form.
"I looked to see what had been done on Ali. The best book was 'King Of The World'' by David Remnick, which I had read. His story stopped when Ali beat [Sonny] Liston and became a member of the Nation of Islam," he said. "I thought that this end was when Ali's most interesting period really began, all of the legal stuff, his time of banishment, his grand return to face [Joe] Frazier in the Fight of the Century. I had no interest in doing a full-scale biography, but this five-year period was fascinating to me."
Montville's time researching that period unearthed several interesting finds.
"A bunch of misconceptions have developed about Ali in the rush to confer a sort of secular sainthood on him. He wasn't a big civil rights guy. He wasn't a great resister of the Vietnam War," he pointed out. "He promoted a sort of segregationist philosophy, the idea that black people should have their own land, their own society, a place away from white people. It was a sort of Give Us Kansas and let us live by ourselves. He never marched once with Martin Luther King. During the war, he went to one rally, and didn't like it. He never went again. He was fighting to keep himself out of the army, not anybody else."
Montville, a sportswriter and columnist at the Boston Globe for more than two decades and a senior writer for a dozen years at Sports Illustrated, added: "He was a kid who had fallen into a cult. His white-guy, businessmen backers in Louisville sent him to Miami and set him up with Angelo Dundee as a trainer, but they didn't set up anything for his down time when he wasn't training," he said. "That was when he fell under the spell of the Nation of Islam's rhetoric."
Views and opinions were extremely varied on Ali then. Where did Montville, who has been honored with the Red Smith Award and the PEN/ESPN Award for Literary Sports Writing, fit in?
"I'm only 18 months younger than Ali and I was going through the worries about the draft at the same time he was," he said. "I joined the National Guard. I thought he had just found a clever way to get out of it, a way that was open if you had money and lawyers. He was never a villain in my mind, just a guy working the angles."
Montville's view is somewhat different more than five decades later. "I give him a bit more credit now," he said. "I think he said a lot of those things that got him in trouble just off the top of his head and then had to back them up. I give him credit for seeing them through. I never thought he was a hero during this time, though his views on Vietnam were a lot like mine. It was a bad war."
During this period the Black Muslims played an important role in Ali's life.
"The Black Muslims ultimately were very good for Ali. They made him who he was. He would have been another boxer – a very good boxer, to be sure, maybe, yes, the greatest – if it were not for the Muslims," Montville said. "The time period of my book, the stretch where he was cast out of boxing, followed by the comeback, was what made Ali different. He became a world figure, not just an athlete. Ali never would have been Ali if it were not for the Muslims. He would have been Cassius Clay, a very good fighter, but not much more."
During the turbulent decade of the 1960s, Ali was front and center and a folk hero to some.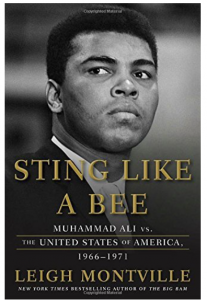 "I think he's been captured forever as the face for the Sixties. No documentary of the time can get more than 30 seconds in without having his image flash on the screen, usually backed by some music by the Doors," said Montville, a graduate of the University of Connecticut. "I don't think this will change. His importance only has grown in recent years and, as memories of the time get reduced to catch-phrases and sound bites, he is perfect. 'I got nothing against them Viet Cong!'"
Was Ali a tool for the Nation of Islam? "I think he was a pawn in the beginning. He was the religion's big catch, the convert brought into the boat and posed in public relations pictures with the Honorable Elijah Muhammad," Montville said. "I think things got sketchy when the Honorable Elijah Muhammad realized that Ali had become bigger than he was, the embodiment of the faith. The pawn became the king. That was the problem."
What period of Ali's storied life appealed most to Montville? "The part of Ali's life I liked best was when he didn't have money and was going around to the colleges, often with his wife, doing his talks, sort of an evangelical minister," he said. "There was a purity about him then. He was young and misguided, for sure, but he believed what he was doing. When he came back to boxing, all of that disappeared. He became much more venal, sometimes nasty, a creature of the world."
Montville continued: "The sainthood all came after he retired, after he became sick," he noted. "I think the sainthood is a myth, but the man underneath, the narcissist, was human and fascinating. You look at his success and he used a lot of the same messaging that [Donald] Trump used. Except he used it first."
If Ali was boxing today, would he stand out?
"No. Not at all. He came along at a time when boxing was much more important than it is now and when network television was much more important," Montville said. "He had a captive audience when only three networks were in operation. He would be competing now with other sports, leagues, the constant stream of games and people and other entertainment. His greatest act has been copied by so many people, it would sound ordinary today, kind of ridiculous. At best, he would be a Colin Kaepernick kind of rebel, but on a smaller stage because boxing is a much smaller stage now."
Is it justified that Ali has been looked at differently since he retired from the ring?
"His years of illness probably did more for Ali's image than anything," Montville said. "He became like one of those celebrities who died young – Marilyn [Monroe], James Dean, whoever – captured in their prime forever. No matter that he was still alive. He wasn't out in the world, living, doing things no one expected."
Montville added: "When he came into the public eye for the last 30 years or so, he was a shambling, Mother Teresa kind of character, beloved by all. If he hadn't been sick, he would have been out in the everyday world, living, falling into the pitfalls of divorce, drink, whatever," he said. "Joe Namath, another idol of that time, does those stupid commercials for Social Security supplement insurance. Ali would have done the same and his star would have been diminished."
Editor's Note: "Sting Like a Bee: Muhammad Ali vs. the United States Of America, 1966-1971," is available via Amazon and found at better bookstores everywhere.
Check out more boxing news on video at the Boxing Channel
To comment on this story in the Fight Forum CLICK HERE
Jake Paul Re-Ups with Tyron Woodley on Dec. 18 after Tommy Fury Pulls Out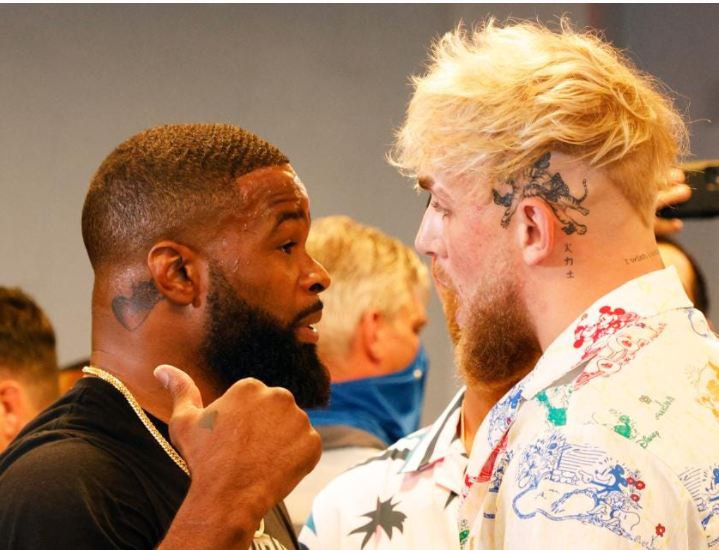 Tommy Fury has pulled out of his Dec. 18 match in Tampa with Jake Paul on Showtime PPV. Stepping in for Fury is Tyron Woodley. This will be a rematch. Paul defeated Woodley by split decision on Aug. 29.
Fury cited a broken rib and a bacterial chest infection in a formal statement in which he said he was "absolutely heartbroken" by this development. "The beginning of my camp was going so incredibly and I never expected anything to come in my way from a victory on December 18th," he said. "I can't express how disappointed I am and I really do hope we can get this fight rescheduled in the new year…"
Tommy Fury, 22, is the younger half-brother of lineal heavyweight champion Tyson Fury. As a pro boxer, he's 7-0 but against motley competition. In the aggregate, his opponents were 14-175-5 at the time that he fought them.
In England, Fury is primarily known for his appearances on the 2019 installment of the reality TV show "Love Island." Paired with supermodel and social media influencer Molly May Hague, he made it to the finals. Fury and Hague subsequently became real-life partners and now share a home together. Needless to say, their relationship has been great sauce for the tabloids.
Tyron Woodley, a 39-year-old father of four, grew-up in Ferguson, Missouri, a crime-plagued community that borders St. Louis. At the University of Missouri where he majored in agricultural economics, ostensibly with the intent of becoming a farmer, he was a two-time All-American wrestler. He went on to become a UFC welterweight (165-pound) champion. However, he would end his MMA career with four straight losses.
In Paul-Woodley I, Jake vaulted to an early lead. "During the first three rounds, it was painful to watch Woodley who seemed lost inside a boxing ring instead of a cage," wrote TSS mainstay David A. Avila. But Woodley landed the best punch of the fight in round four, hurting Paul with a left hand, and things got a bit dicey from there. At the end of the 8-round contest, the judges had it 78-74, 77-75, and 75-77, giving Paul the nod by split decision.
Before today, Paul showed no interest in a rematch. "I don't think people wanna see Tyron vs. Jake Paul again; he had his chance," Paul told TMZ. But Jake is too valuable a commodity for Showtime to lose the date. The Paul-Woodley match in August attracted a sell-out crowd of more than 16,000 to the NBA arena in Cleveland with many in attendance arriving with a parent in tow, being too young to drive.
Jake Paul vs. Tommy Fury was given the tagline "One Will Fall." Paul-Woodley II, an 8-rounder contested at the catchweight of 192 pounds, has been christened "Leave No Doubt."
Paul, who is 4-0 as a pro, having feasted on thirty-somethings, would have been the underdog against Tommy Fury, barring late developments. One prominent online bookmaking establishment was quoting odds of 9/5 Fury before the fight was taken off the board. They re-posted Jake Paul a 3/1 favorite over Tyron Woodley.
The Dec. 18 card at Tampa's Amalie Arena, which remains a Showtime PPV, includes an intriguing 10-round contest between unbeaten super lightweights Liam Paro (21-0), and Yomar Alamo (20-0-1). In another bout of note, the great Amanda Serrano (41-1-1) opposes Mariam Gutierrez (14-1).
Check out more boxing news on video at the Boxing Channel
To comment on this story in the Fight Forum CLICK HERE