"Life is short; we get old so fast. It doesn't make sense to waste time on hating." — Muhammad Ali (1995)
Everyone in boxing is part of the larger sporting community and society as a whole. Thus, it's worth looking at an issue that has gathered significant attention in recent months.
Earlier this summer, Russian president Vladimir Putin signed a law that allows the government to prosecute, imprison, and fine individuals if they engage in "propaganda of non-traditional sexual relations" that is likely to be heard or read by minors. In practice, the law bars the public advocacy of gay rights and gay relationships anywhere that those under the age of eighteen might hear or read about the discussion (for example; in schools, on the streets, or in the media).
One might ask what the reaction would be if a similar law barred the teaching of Judaism or tolerance of Judaism.
Or Christianity.
Homophobia is rampant and codified into law in many parts of the world today. Our own nation has confronted the issue of gay rights in recent decades. But unlike Russia, the United States has been moving toward a position of tolerance and understanding.
The 2014 Winter Olympics are scheduled to be held in Sochi on the coast of the Black Sea in Russia from February 7 through February 23.
Soon after the law in question was signed by Putin, Vitaly Mutko (Russia's minister of sports) declared, "An athlete of non-traditional sexual orientation isn't banned from coming to Sochi. But if he goes out into the streets and starts to propagandize, then of course he will be held accountable."
Then Alexander Zhukov (head of the Russian National Olympic Committee) stated that gay athletes could participate in the Winter Olympics without fear of reprisal as long as they didn't promote a gay lifestyle.
There are many ways that the United States can respond to Russia's anti-gay legislation. Or it can choose not to respond at all.
One suggestion has been that the United States boycott the Sochi Olympics. Would that boycott be appropriate?
The United States boycotted the 1980 Summer Olympics in Moscow to protest the Soviet invasion of Afghanistan without significant result. China has a long history of ignoring human rights, but the United States Olympic team was in Beijing in full force in 2008.
And let's be honest; there's division within the United States on the issue of gay rights. Indeed, when the Summer Olympics (Atlanta, 1996) and Winter Olympics (Salt Lake City, 2002) were last held here, homosexual acts between consenting adults were crimes punishable by imprisonment in Georgia and Utah.
John Carlos won a bronze medal in the 200-meter dash at the 1968 Olympics in Mexico City. He and gold-medal winner Tommie Smith (a fellow U.S. Olympian) became indelibly etched in the civil rights movement when they silently raised black-gloved fists during the medal presentation ceremony.
Carlos opposes a boycott of the Sochi Olympics. Last month, he told writer Dave Zirin, "If you stay home, your message stays home with you. To be heard is to be greater than a boycott. Had we stayed home, we'd never have been heard from again."
Carlos's thoughts echo those of Arthur Ashe (the greatest African-American male tennis player ever). Twenty-four years ago, I spoke with Ashe about a similar decision that he'd faced.
"In 1967," Ashe reminisced, "the Davis Cup draw came up. And lo and behold, the United States was supposed to meet South Africa in the third round. I was thinking to myself, 'Oh, my God. Just three months ago, Muhammad Ali refused [induction into the United States Army]. And here I am, the only black player in tennis, the main member of the Davis Cup team.' Fortunately, the president of the United States Tennis Association then was Robert Kelleher, a wonderful man. We talked about it, and he suggested that the most effective way to deal with the situation would be for us to give up the home-court advantage. We had what was known as choice of ground. Kelleher told me, 'Let's do something that has never been done in the history of Davis Cup competition. Let's offer to play South Africa in South Africa and go down there and beat the crap out of them. Let South Africa see a black person win in their own backyard.'"
That moment never came. South Africa was ousted from the Davis Cup competition by West Germany in the second round. But Ashe's point is well-taken.
It's the same point that was made by Barack Obama on August 9 when he declared, "One of the things I'm really looking forward to is maybe some gay and lesbian athletes bringing home the gold or silver or bronze, which I think would go a long way in rejecting the kind of attitudes that we're seeing there."
So let me offer a suggestion. The United States Olympic team should compete in Sochi on two conditions.
First, the United States Olympic Committee should design the jackets worn by our athletes during the opening and closing ceremonies and also the uniforms worn in competition so that the clothing has a clearly visible symbol of respect for all people regardless of their race, color, religion, or sexual orientation. A rainbow would be nice.
And second, the flag-bearer who leads the United States delegation into the stadium at the opening ceremonies should be an openly gay athlete.
There's a quotation in silver letters on a gray wall at the United States Holocaust Memorial Museum in Washington DC. It reads as follows:
First they came for the socialists.
And I did not speak out because I was not a socialist.
Then they came for the trade unionists.
And I did not speak out because I was not a trade unionist.
Then they came for the Jews.
And I did not speak out because I was not a Jew.
Then they came for me.
And there was no one left to speak for me.
*     *     *
Alan Hopper announced on August 20 that he's leaving his job as vice president for public relations at Don King Productions (which he has held since 2000) to pursue a career in the health-care sector.
Hopper has been on a remarkable roller-coaster ride over the past thirteen years. Don King is a publicist's dream and also a publicist's nightmare.
"Don's reputation precedes him, the good and the bad," Alan told me years ago. "Things being the way they are, he expects to get more than his fair share of criticism and blame. But Don's worldwide fame is clearly a plus for what I do, and he's a public relations genius. Whatever 'it' is, Don has it and Don gets it. He values the media, which makes my job much easier. And he has an absolutely amazing ability to create sound-bytes off the top of his head. Nobody in boxing since Muhammad Ali has come close."
"Working for Don is crazy," Alan added. "He keeps no schedule. Everything is subject to change. He does what he wants to do when he wants to do it. He might call up and say, 'We're having a press conference in China in two days.' And he expects you to get it done. I never know what will happen when I go to work in the morning."
Hopper did an extraordinary job. He was a tireless worker, who was always honest with the media while keeping the best interests of his employer in mind. Whenever someone asked for help, he tried to help. He was unfailingly friendly and polite to everyone and treated everyone with respect; not just the representatives of major media outlets.
Alan's departure is another sign that the extraordinary career of Don King is nearing an end. Meanwhile, it should be noted that a handful of boxing media relations specialists have done their job as well as Alan Hopper. But no one has ever done it better or with a more generous spirit.
Thomas Hauser can be reached by email at thauser@rcn.com. His most recent book (Thomas Hauser on Sports: Remembering the Journey) was published by the University of Arkansas Press.
Fast Results from London: Usyk Outpoints Teak-Tough Chisora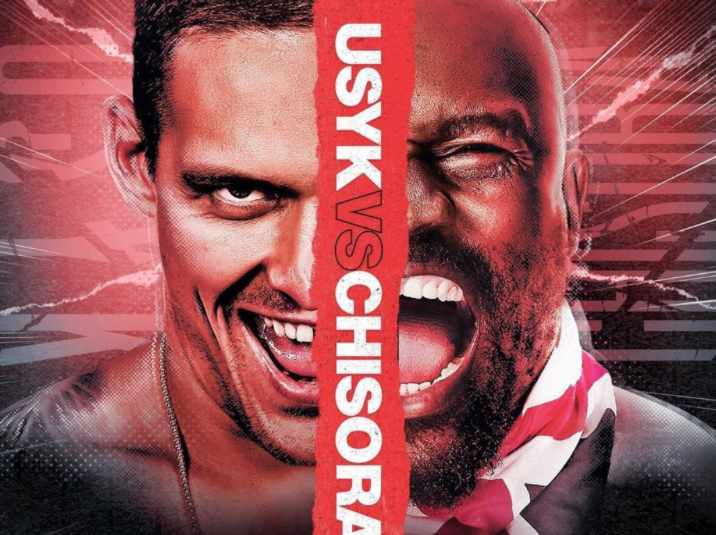 In a fight that was a lot closer than most folks expected, Oleksandr Usyk overcame Dereck Chisora, winning a unanimous decision on scores of 117-111, 115-113, and 115-113.
The 36-year-old Chisora, who at 255 ½ was 38 ½-pounds the heavier man, came out firing to good effect but it was inevitable that his workrate would slow if the Ukrainian southpaw could take him into the late rounds. Indeed, Usyk did find his groove when Chisora slowed down, but to Chisora's credit he dug deep after being wobbled in the seventh and eighth frames and took the bout to the scorecards.
Usyk entered the fight ranked among the top three heavyweight contenders by all four major sanctioning bodies and #1 by the WBO.  Fighting at a career-high but lighter-than-expected 217 pounds, Usyk maintained his placements but yet his showing suggested that he may be too small for the likes of Tyson Fury or Anthony Joshua.
With the victory, Usyk, now 33 years old, advanced his record to 18-0 (13). Chisora, who is managed by former foe David Haye, falls to 32-10.
Co-Feature
George Kambosos Jr, who is from Sydney, Australia, but does his serious training in the United States, set himself up for a possible bout with Teofimo Lopez with a 12-round split decision over Welshman Lee Selby. The scores were 118-110, 116-112, and 114-115. Many of the rounds were difficult to score, but the 118-110 tally was a head-scratcher.
Kambosos, who went to post a short favorite, did his best work in the late rounds while improving his ledger to 19-0 (10). It was the third fight back for Selby since losing his IBF world featherweight title in his fifth defense on a split decision to Josh Warrington.
Other Bouts
In a 12-round cruiserweight contest, Belfast's Tommy McCarthy overcame stubborn Bilal Laggoune, winning a 12-round majority decision to claim a vacant European title. The scores were 116-112, 116-113, and 114-114.
Belgium's Laggoune, who fell to 25-2-2, did his best work early and late but McCarthy, who improved to 17-2, dominated the middle rounds. After the fight, McCarthy called out Mairis Briedis who is generally recognized as the top cruiserweight in the world. McCarthy, who is of Irish and Jamaican descent, proudly noted that he is the first black Irishman to win a European title.
Savannah Marshall, a 29-year-old middleweight from the English seaport city of Hartlepool, exploited advantages in height and reach to win a vacant WBO world title and remain undefeated with a seventh round TKO of Scotswoman Hannah Rankin. Marshall (9-0, 7 KOs) unloaded a flurry of punches that caused out-classed Rankin to take a knee and although she wanted to continue, the referee thought it prudent to waive the fight off.
Marshall's previous claim to fame was that she defeated Claressa Shields as an amateur, turning the trick in 2012 at a tournament in China. Rankin, who declined to 9-5, has a second career to fall back on. She is a world-class bassoonist.
Two undercard fights were cancelled.
Former British bantamweight champion Kash Farooq's bout with Mexican journeyman Martin Tecuapetla fell out when a member of Farooq's team tested positive for the coronavirus. A scheduled 10-round heavyweight contest between David Allen and mysterious Christopher Lovejoy was lost when venerable promoter Don King came out of the woodwork waiving a valid managerial contract on Lovejoy which Lovejoy had failed to acknowledge when he signed for the fight.
The Usyk-Chisora affair, the capstone of a long-drawn-out Matchroom promotion, was televised on Sky Sports Box Office in the U.K., on DAZN in North America and other parts of the world, and even on radio in the U.K. with Dillian Whyte joining the broadcast crew by phone from his training quarters in Portugal.
Moscow
Earlier today, in Krasnaya Polyana, Russia, power puncher Murat Gassiev (27-1, 20 KOs), carrying a career-high 230 ½ pounds, returned to the ring after a 27-month absence and made his pro debut as a heavyweight. Gassiev, trained by Abel Sanchez, made short work of flabby 43-year-old Swiss-Albanian bruiser Nuri Seferi (41-10). A big right hand deposited Seferi on the deck and he was all at sea when he made it to his feet, forcing the referee to step in. It was all over in 67 seconds. Gassiev's lone defeat came at the hands of Oleksandr Usyk in the finals of the 2018 World Boxing Super Series cruiserweight tournament.
Check out more boxing news on video at the Boxing Channel 
To comment on this story in the Fight Forum CLICK HERE
Jaime Munguia Wins by Split Lip at Fantasy Springs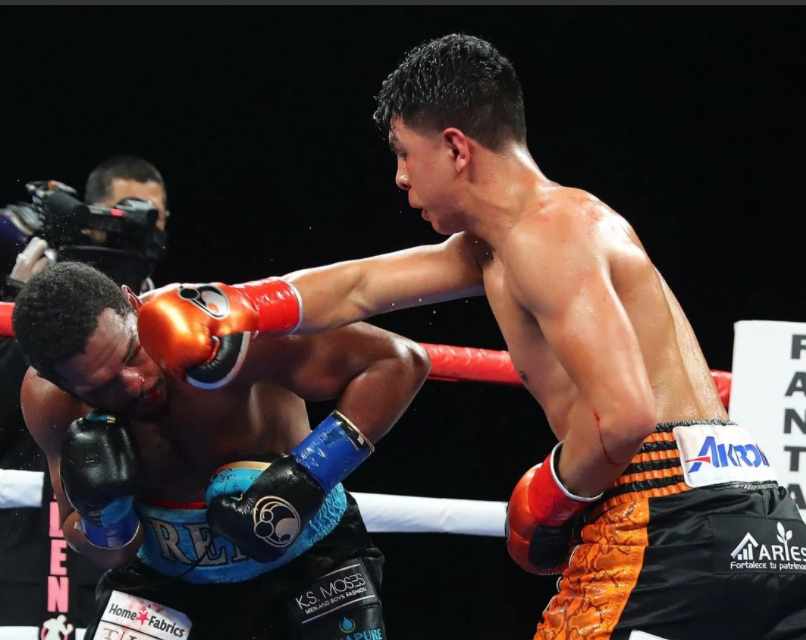 A savage Jaime Munguia uppercut led to a knockout victory over Tureano Johnson but it was nip and tuck for several rounds in the Mexican fighter's second foray in the middleweight division on Friday.
Munguia (36-0,29 KOs) busted open the lip of Johnson (21-3-1, 15 KOs) and that fighter's hopes of an upset victory in front of zero fans at Fantasy Spring Casino in Indio, CA. But for a short while, each took their pound of flesh.
Johnson jumped on Munguia from the opening bell with a bruising attack. Using his legs and shoulder to keep the Tijuana fighter frozen and short chopping right hands that seemed to confuse the taller Mexican fighter, he pinned the former super welterweight world titlist along the ropes.
"He is a fighter with an annoying style, so I tried to adjust because he really surprised us in the first round," said Munguia, 24. "They told me to adjust and get my distance. Little by little we did. He was very strong."
After minor adjustments were made Munguia began finding a home for vicious right and left uppercuts. They proved to be the perfect antidote for the Johnson rushes and snapped the Bahamian native's head back repeatedly.
Back and forth the fight went, Johnson boring forward and scoring with repeated rights and Munguia unleashing combinations from long range and uppercuts on the inside.
Finally, in the sixth round, a left uppercut snapped back Johnson's head and referee Raul Caiz stopped the fight. He led Johnson to the ringside physician who examined the split lip and allowed 20 more seconds. The fight resumed and Munguia unleashed another merciless combination.
The ringside physician advised referee Caiz to stop the fight and it was ruled a knockout win for Munguia at the end of the sixth round.
"I was very anxious for this fight and I learned a lot from this fight," said Munguia.
Welterweights
A battle between undefeated welterweights saw Rashidi Ellis (23-0, 14 KOs) use his speedy combinations to keep distance against pressure fighting Alexis Rocha (16-1) and win by unanimous decision after 12 rounds.
No knockdowns were scored but judges saw Ellis winning 116-112 twice and 115-113.
"It was a great fight I came out victorious against an undefeated fighter," said Ellis. "It was my hand speed and footwork."
WBO Light Flyweight World Title
Elwin Soto (18-1, 12 KOs) successfully defended the WBO light flyweight world title by unanimous decision after 12 rounds versus Nicaragua's Carlos Buitrago (32-6-1, 18 KOs). No knockdowns were scored the in fight that seemed closer than the judges scores 119-109, 117-111, 115-113 all for Soto.
Soto pressured Buitrago throughout the fight but seemed to be out-punched by the counter-puncher. Still, neither fighter was ever in danger of being floored.
Flyweights
Marlen Esparza (8-1) used speedy combinations and perfectly-timed counters to hand Sulem Urbina (12-1) her first loss as a professional in a flyweight fight that went eight rounds.
A 2012 Olympic bronze medalist, Esparza, 31, fights out of Houston.
Urbina, 30, formerly fought for the Mexican National Team and lives in Phoenix.
Photo credit: Tom Hogan / Golden Boy Promotions
Check out more boxing news on video at the Boxing Channel 
To comment on this story in the Fight Forum CLICK HERE
A Halloween-Inspired Homage to Bernard Hopkins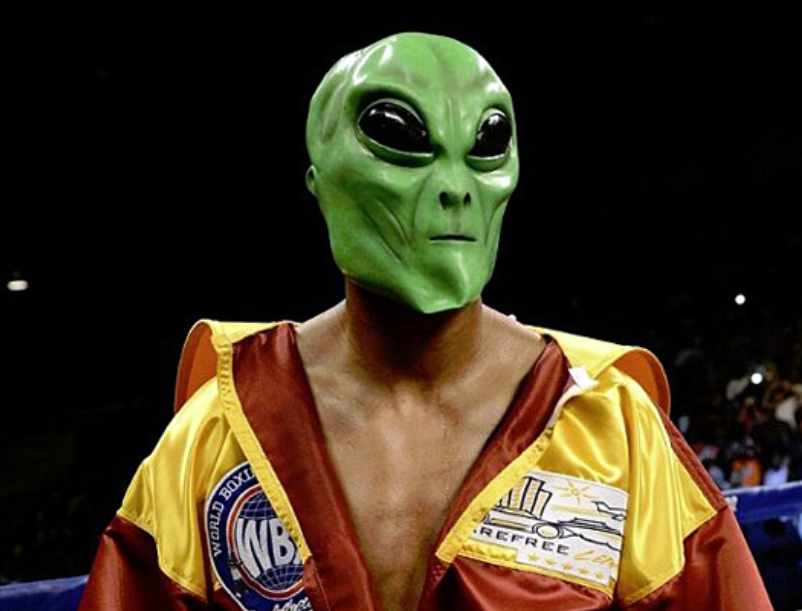 A Halloween-Inspired Homage to Bernard Hopkins
A TSS CLASSIC — It is that time of year. The late-October autumn air on the East Coast is crisp and cool, and throughout America kids are looking forward to trick-or-treat. Go into any neighborhood and you'll see jack-o-lantern faces carved into pumpkins, ghosts fashioned out of old bedsheets hanging from tree branches, cardboard witches taped to front doors.
Only two of Bernard "The Executioner" Hopkins' 55 professional bouts have taken place in October, but in a very real sense this is his special time, too. Why? Because he is boxing's equivalent of Michael Myers, the impossible-to-kill night stalker of all those "Halloween" movies, the bogeyman who offed an inordinately high number of unsuspecting teenagers and routinely transformed Jamie Lee Curtis into a screaming, quivering mass of terrified victimhood.
Saturday night, in that haunted mausoleum known as Boardwalk Hall where he has done some of his best work, boxing's ageless hobgoblin again came out of the shadows to spoil someone else's party. This time it was the much-younger Kelly Pavlik –OK, so he isn't exactly a teenager–who was executed. And that grimacing older fellow playing the role of Jamie Lee Curtis was Top Rank founder Bob Arum, who didn't shriek out loud but looked like he just had swallowed a whole mess of something foul-tasting. Hopkins' ridiculously easy, 12-round unanimous decision over Pavlik hadn't followed the predicted script that called for him to finally be battered senseless and forever dragged from his bully pulpit.
"At least (Pavlik) gets to keep his titles," a glum Arum said of Pavlik's retention of his WBC and WBO middleweight belts that were not on the line in the 170-pound catchweight bout.
When will they ever learn? Arum has been bewitched, bothered and bewildered by Hopkins before. A few years ago, when Arum still had some promotional dibs on his once-favorite cash cow, Oscar De La Hoya, he promoted a Las Vegas doubleheader in which the Golden Boy and Hopkins were featured in separate bouts. The idea was that De La Hoya would remain loyal, Hopkins would also join the Top Rank fold and everyone would profit nicely from the arrangement. But De La Hoya formed his own company, took Hopkins with him and Arum, who can hold a grudge with the best of them, was left to simmer longer than Grandma's home-made soup.
Of course, Hopkins has had that effect of any number of exasperated promoters who have tried to make him toe their company line. This guy not only marches to the tune of his own drummer, he has his own percussion section. Butch Lewis can't string together five or six words, when speaking about Hopkins,  that do not include at least one expletive. Try as he might, even Don King never could bring B-Hop to heel. Lou DiBella still bristles when he thinks about what he believes to be Hopkins' acts of betrayal. And Dan Goossen regards his brief but stormy association with Hopkins as something along the lines of a Greek tragedy.
"My biggest disappointment in boxing," Goossen has often said of the pitched battles he waged with his most recalcitrant client behind the scenes. This from a guy who worked with Mike Tyson when Leg-Iron Mike was at or past the point of total mental meltdown.
To Hopkins' way of thinking, promoters – well, perhaps not Golden Boy, in which he is a limited partner and, at least for now, on kissy-face terms – represent boxing's power structure, which he claims is hell-bent on making fighters indentured servants with little or no charge over their own destinies. Other than beating up or embarrassing their gloved minions in the ring, there is nothing Hopkins enjoys more than tweaking the noses of those he is convinced have pooled their considerable resources to drive him from the sport.
So there Hopkins was, Michael Myers resurrected for the umpteenth time, chortling over the fact he had again rained on the parade of a perceived enemy. To the Philadelphian's way of thinking, spoiling the undefeated record of Pavlik, Top Rank's current marquee attraction, wasn't just an isolated thundershower drenching Arum's suddenly soggier operation; it was the landfall of a Category 5 hurricane capable of blowing a familiar tormentor right off the map.
"After Oscar beats (Manny) Pacquiao … look, I don't want to wish nothing bad on anybody, but that might be the end of Top Rank," said Hopkins, who might not daydream of such an outcome but clearly would not be despondent were it to come to that.
No wonder the Arums, Lewises, Kings, DiBellas and Goossens probably offer up nightly prayers that their favorite deity, or fate,  humbles Hopkins, or at least makes him grow old fast. Hasn't this codger been on the verge of retirement now since, what, the first Clinton Administration?
"A few years ago we were here (at Boardwalk Hall) with our jaws on the floor, marveling at Bernard's performance against Antonio Tarver," said Mark Taffet, the HBO Pay Per View chief. "We had a beautiful retirement party for Bernard. I still have the big banner on our 11th floor at HBO. We made a beautiful framed photograph of that fight. But here we go again.
"I think I'll ask Bernard for the $48 (cost of) the frame. I mean, where does he go now? I can't believe anything this guy does. He continues to amaze us."
Truth be told, Hopkins is the most accomplished fortysomething fighter the world has ever seen, and the competition for that designation isn't even close. OK, so George Foreman flattened Michael Moorer to win the heavyweight championship for the second time at 45, unquestionably an inspiring feat, but Big George had lost every round until he delivered the takeout shot in Round 10, and he took terrible beatings in post-40 matchups with Alex Stewart and Axel Schulz, even though he won dubious decisions in those bouts. Archie Moore, the "Old Mongoose," was the light heavyweight champ well into his 40s, but a French-Canadian fisherman with rudimentary skills, Yvon Durelle, knocked him down four times, including three in the first round, in their Dec. 10, 1958, first meeting in Montreal. Hopkins has been on the canvas exactly twice in his entire career, both of those coming in his Dec. 17, 1994, matchup with Ecuodorean Segundo Mercado, in Quito, Ecuador, for the vacant IBF middleweight crown. Even those flash knockdowns probably owed more to the thin air in Quito, which is 9,350 feet above sea level, and the fact Hopkins arrived there only four days before the fight, not nearly enough time to get acclimated to the altitude, than to the power in Mercado's punches. Nonetheless, Hopkins salvaged a draw and he battered Mercado en route to a seventh-round TKO 4½ months later, in Landover, Md.
Almost from the time he broke through to the throne room Hopkins has busied himself making enemies, which might seem counterproductive until you examine those emotions which fuel his internal fire.
Hopkins is one of those athletes who seems happiest when he's unhappy, like tennis' John McEnroe. He doesn't get mad, he gets even. Even the slightest provocation can get Hopkins stoked, and nothing lights that particular fire like the notion he is being dismissed, disrespected or disenfranchised.
Take his Sept. 29, 2001, battle with Felix Trinidad for the undisputed middleweight championship of the world. Everybody remembers how Hopkins twice grabbed and threw down the Puerto Rican flag at open-to-the-public press conferences, but the key to his finest performance ever, or at least until the dismantling of Pavlik, was Hopkins' controlled rage at discovering that his own promoter, King, had had the Sugar Ray Robinson Trophy pre-engraved with the name of Trinidad, another King client, on it.
Like fellow paranoids Richard M. Nixon and Bobby Knight, Hopkins reads and listens to every negative thing anyone has written or said about him. He has compiled an enemies list, at least in his mind, and it pleases him greatly when those who would draw pleasure from his toppling are again left red-faced and embarrassed.
"They say Bernard is old," Hopkins said at the postfight press conference early Sunday morning. "Yes, I am. They say Bernard is finished. They ain't saying that now.
"I'm tired, man. I'm tired of proving myself to the same naysayers. Don't y'all know you motivate me? I mean, what do I got to do, kill somebody? I'm the most underrated fighter when it comes to defense, when it comes to offense, when it comes to my heart. That's why I always fight like I have to prove something."
From a technical standpoint, Pavlik – who went off as a 5-1 favorite – probably was toast once Hopkins, who studies film as if he were Roger Ebert, detected that the Youngstown, Ohio, fighter's big right hand was neutralized whenever he had to throw his payoff punch across his body. That's why B-Hop continually moved to his right. But for emotional purposes, his victory might have been assured when one Internet writer beseeched Pavlik to "do boxing a favor" and "forever free him" and other dissidents of the torture of watching Hopkins, a defensive genius, make good fighters look bad.
Trash talker supreme that he may be, nothing inspires Hopkins like being on the receiving end of a really mean-spirited insult.
So, what if nine of his last 10 bouts have gone the distance, the exception being his ninth-round knockout of De La Hoya on Sept. 18, 2004? Hopkins is allowed to evolve, just as a strikeout pitcher has to resort to guile as he loses steam off his fastball. What we get nowadays is more a recital of chamber music than a KISS concert, but that does not detract from the fact he still produces classic material. Asked what it was that Pavlik found troubling about Hopkins' unorthodox style, Pavlik's trainer, Jack Loew, said, "Kelly had trouble adjusting to everything."
If Hopkins has his way – and, gee, doesn't it seem as if that happens quite a bit at this late stage of the game – then another aging legend, Roy Jones Jr., will find a way to win his Nov. 8 fight with Joe Calzaghe in Madison Square Garden, paving the way for a rematch of Jones-Hopkins I, which took place way back in May 22, 1993? Jones won that fight, for the vacant IBF middleweight championship, by close but unanimous decision.
"I'd like to fight Roy Jones again before I die," Hopkins said.
Might be a long time coming. After all, everyone knows that you can't eradicate the common cockroach, Michael Myers and Bernard Hopkins.
EDITOR'S NOTE: This story originally ran on Oct. 20, 2008, under the title "Halloween's Early for Hobgoblin Hopkins." The two Bernards – Hopkins and Fernandez – will be formally inducted into the International Boxing Hall of Fame next year with the class of 2020. Fernandez joins TSS classmate Thomas Hauser in the "Observer" category.
Check out more boxing news on video at the Boxing Channel 
To comment on this story in the Fight Forum CLICK HERE