Pacquiao vs. Mayweather: Who's the Best of the Era?
Al Bernstein knows more about boxing than me. To be totally fair to him, it's probably safe to say the recently inducted Hall of Famer has actually forgotten more about boxing at this point in his storied career than I know in total.
Bernstein has done it all as a boxing media member, and he's done it well. He started as a newspaperman in the 1970s. Soon, he was contributing to Boxing Illustrated and RING Magazine. From 1980 to 1998, he was analyst and host of ESPN's Top Rank Boxing show. In fact, from 1980 to 2003, Bernstein was the primary voice of boxing for ESPN. And, as you well know, since 2003 Bernstein has been lead boxing analyst for Showtime. He's also the primary face and leader of our sister site, Boxing Channel.
Like I said, he's done it all.
One of his signature shows over at ESPN was the Big Fights Boxing Hour. He wrote and hosted 26 episodes of the program, which chronicled some of the biggest fights in boxing history. Honestly, my first encounter with many of the finer points of boxing history came through watching these shows, where old-time masters like Sugar Ray Robinson and Jack Dempsey came to life again through the magic of film.
So when I chatted with Bernstein recently, I couldn't help but ask him to compare legacies between the two preeminent fighters of this era, Floyd Mayweather and Manny Pacquiao. Who is the greatest of this era, as of today? If I'm honest with myself, I was probably hoping Bernstein would validate my opinion on the matter: Mayweather is an all-time great, but Pacquiao is an all-time greater.
Look, I'm not saying Pacquiao (seen running stairs in Beijing with Brandon Rios, in Chris Farina-Top Rank snap) would've beaten Mayweather at welterweight back when the fight should've happened around 2009-10. (I'm not not saying it either). But I submit to you, dear reader, that Pacquiao's wins, both the men he fought and when he fought them, measure slightly better than Mayweather's grand accomplishment of staying undefeated.
Sure, it's close. But Pacquiao's three best wins before he moved up to welterweight (Barrera, Morales and Marquez) are better than any one win Mayweather has enjoyed over his entire career. Right?
And his losses? Give me the fighter who tests himself over the one that doesn't. I want to see a fighter go beyond his limits, and when he reaches them and gets knocked to the ground, I want to see if he can get back up again.
But what does Bernstein say on the matter? First, I asked him about the fight that never got made. What would a Manny Pacquiao vs. Floyd Mayweather Superfight have looked like back in 2009?
"That would've been fun," Bernstein said. "I always thought that version of Manny Pacquiao had a chance to do rather well against Mayweather. I mean, I may have been wrong based on what has transpired since, but I always thought that the fight would have been really interesting during that time period because of the speed and activity of Pacquiao. That was an A level fighter in Manny Pacquiao who had confidence that was skyrocketing and all the rest of it."
So Pacquiao is on the same level as Mayweather at welterweight? Among the greatest of the greats?
"Now at those weight divisions, [Pacquiao] is not a Ray Leonard or a Tommy Hearns or a Roberto Duran. Down at featherweight, around those areas, to me he is one of the biggest superstars of all-time along with Barrera, Marquez and Morales. He's not [quite at that level] at the higher weights, but still terrific."
Bernstein doesn't consider Pacquiao an all-time great welterweight, but gives high praise to the Pacquiao of lower divisions.
"Pacquiao had two different careers. The first one was with all those great fighters when they created what I consider to be a mini-version of the 1980s thing of the Four Kings [Hearns, Hagler, Duran and Leonard]. He ended up having the best record of that whole crew, so you have to give him his props. At the end of the day, he was the best of that group probably by a narrow margin."
Still, Bernstein doesn't seem quite ready to jump on the Pacquiao train, so I push the issue. Don't you have to judge Pacquiao's career a bit differently? I mean, head-to-head is one thing, but don't you have to judge Pacquiao's legacy at the lighter weights and Mayweather's at the heavier? And doesn't what Pacquiao accomplished later in his career bolster his case of being best of the era?
"When he moved up in weight, he had some amazing performances. But with Mayweather, because he's still winning and winning convincingly…you have to take the whole body of work. Mayweather's had these long layoffs and all the rest, so he's managed his body better in a lot of ways…but at the end of the day, it doesn't matter. Mayweather's beaten everybody. Now, were there times when you'd have liked to see him fight Fighter A instead of Fighter B? Definitely. And were there a couple of people that he used what I like to call the Angelo Dundee theory of management of trying to get everyone at exactly the right time? Yes. He did all that. But at the end of the day, he's going to have glittery names on his resume. Isn't he?"
It's true. Mayweather does have a bevy of big names on his unblemished record. De La Hoya, Hatton, Marquez, Mosley, and Cotto are nothing to scoff at. Moreover, he's just about dominated every single one of them. His wins might not carry watchers to the peak of excitement the way a fighter like Pacquiao does, but Mayweather is the sweetest scientist of his day. In fact, Bernstein argues that Mayweather is so good at what he does, he fools the audience into thinking he's not standing right in front of his opponents for most of the fight.
"When you dissect a Mayweather fight, when you go back and look at it, he spends a lot of time in the pocket. It's not as if he's dancing the whole time. He will move strategically when he wants to, and what he does, if you look at it, his plan is always the same: He might give a round or two early…and then he wins all those rounds in the middle. He does it not by moving, but by landing punches, by slipping, by doing all the things he does and letting the guy know: 'look, you're in here, but you're not going to hit me as much as you want.' Then, in the later rounds, he'll employ a little more movement. It's not running, but employing more movement. Because now…he's banked a lot of rounds and he now feels like he can peck away and win the rounds he needs to win at the end. So it gives the illusion of how he ran when in reality he didn't. That's the part that fascinates me."
Bernstein said part of the problem is that Mayweather, 36, has never had to face a truly great fighter in his prime. So the entertainment value of a Mayweather fight is reduced to simply witnessing how much better he is than the person standing in front of him. And while Pacquiao had great rivals in the prime of his career, men who tested his limits, fans have missed out on seeing how Mayweather would react facing the same thing.
Bernstein has a point. In 2012, when Miguel Cotto had the audacity to bloody Mayweather's nose with a steady and stiff jab, for fans it was as if Gatti-Ward was unfolding right in front of their eyes. The excitement was downright palpable, despite the fight being a clear and wide UD win for Mayweather. Why? Because Mayweather so seldom looks as if he's actually in a fight.
"That's why, to be honest, sometimes he's doing great but also it's the level of opposition. We don't have a superstar in this era [for him to fight]. We have a lot of terrific fighters, Canelo among them. They're very good at their craft and fun to watch. We don't have another A-plus level fighter in those weight divisions. If we had an Andre Ward down there, or someone like that, then it would probably be a great matchup. If we had a Tommy Hearns and a Sugar Ray Leonard or a Roberto Duran or an Aaron Pryor – if we had some of those people, we'd have a better chance of seeing the match we want to have with Mayweather."
Last month, we were hoping Canelo Alvarez would help give us exactly that. Yet, while the 23-year-old appeared to have all the tools necessary to give Mayweather a stern test, the 12-round bout devolved into that of just about any other Mayweather fight: absolute dominance.
"I thought Canelo squandered his moment in time by fighting the wrong tactical fight," Bernstein said. "I don't know if he'd have done any better, but why he did that, I have no idea."
Still, Bernstein said the stage for the fight, which he called from ringside for Showtime, was up there with any big fight in boxing history.
"That one was right up there with any of them. The level of excitement leading up to it, that weigh-in scene where they open up the entire arena and I couldn't hear a word Brian Kenny was saying and I had to read his lips because of the noise…it was pretty extraordinary. And because the mainstream sports media covered it, it added another dimension to it, too. The whole event was as exciting as the great fights in the 80s I worked on featuring Hearns, Hagler, Leonard and Duran. Now, that was a different time. There was no social media and the immediacy of coverage, but still those were huge events and spectacular…this one was right at the top of the list."
It seems Bernstein can't say enough good things about Mayweather.
"He's remarkable. He's 36 years old, pushing 37, and you could never imagine somebody fighting this precisely, this well and this athletically at that age."
Still, though, all this talk about the Four Kings…these guys were all great, and they all fought each other to prove both to themselves and to the world, which man was the greatest of the era. Isn't this whole issue, the legacies of Floyd Mayweather and Manny Pacquiao, something that could've and should've been settled in the ring back when it might have been the biggest fight in boxing history? Didn't Pacquiao, the version that butchered Ricky Hatton and tossed Miguel Cotto around the ring like a ragdoll…didn't he stand the best chance of knocking Mayweather off his throne?
"We would have liked to find out," said Bernstein, and in the end, it appears we at least agree on that.
Is There a "Peck's Bad Boy" in Boxing Today?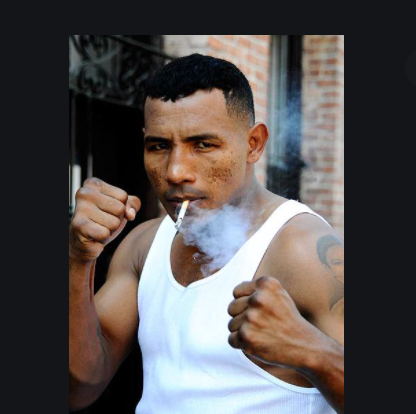 Henry "Hennery" Peck, popularly known as Peck's Bad Boy, is a fictional character created by George Wilbur Peck (1840–1916). "Peck's Bad Boy" has been defined as one whose bad behavior is a source of embarrassment or annoyance, but to many it refers to a mischievous prankster. The answer probably is somewhere in the middle with the label referring to anyone whose mischievous or bad behavior leads to annoyance or embarrassment.
In boxing, no one seemed to better epitomize the expression than Muhammad Ali. When Howard Cosell asked Ali why he was being truculent during an interview. Ali fired back, "I don't know what truculent means, but if it's good, I'm that."
It was high camp and anyone who took Ali or his perceived arrogance seriously missed the tongue-in-cheek quality of what was going on. To this writer, he was 98 percent mischievous and maybe 2 percent annoying.
"…"Floyd Patterson was dull, quiet, and sad … and Sonny Liston was twice as bad… The fight game was dying… promoters were crying…" — Cassius Clay
I said I was 'The Greatest,' I never said I was the smartest! — Muhammad Ali
Ricardo Mayorga
Later, an especially nasty Nicaraguan provocateur came along by the name of Ricardo "The Matador" Mayorga, but the nastiness was more pre-fight hype than anything else and after his fights, he could be seen hugging his opponents. Often he was seen smoking a cigarette and drinking a beer before leaving the ring and that in itself was pretty unique. He soon established an infamous reputation and used this to sell tickets. Mayorga won world titles at welterweight and junior middleweight, playing the villain to Shane Mosley, Felix Trinidad, Oscar De La Hoya, Fernando Vargas, and Miguel Cotto, among others.
Despite being savaged by Trinidad, Ricardo showed that he was not lacking in heart. Against De La Hoya, he said, "I hate bitches and I'm going to make you my little bitch…" He was again savaged.
He caused a stir when he slapped Shane Mosley's girlfriend on the butt at a press conference, triggering turmoil. In the fight, Mosley avenged her butt by sending The Matador to Bullfighter Heaven with a beautiful left hook launched after a slight head fake to the right.
He told Cory Spinks, "I want to sew a pair of nuts on you so you can stand and fight in front of me next time like a man."
As writer Jimmy Tobin put it: "Sure, he [Mayorga] was upset at the Spinks decision, but Mayorga understood public expectations of him and had to push the envelope to ensure expectations were met. However enraged he might appear, the vitriol felt fabricated, rehearsed, a gimmick. That gimmick would soon be all Mayorga had left."
And that really says it all about the Matador. Manufactured and well-timed outrage and faux insults. No serious fan ever really bought into it. Mischievous? Hype? Absolutely.
Mayorga was good at running his mouth but he was no Peck's Bad Boy.
Today we wish him well as he struggles with substance abuse issues.
Tyson Fury
"I haven't seen a fighter with that much charisma since Muhammad Ali"– Bob Arum
There is at least two Tyson Furys. The first one possessed a classic Irish wit and was rarely lost for words, constantly seeking attention including impromptu singing. However, keen observers sensed he was putting everybody on half the time, and it was all a joke with him.
Heavyweight boxing hadn't had this type in a long time—not since Ali. Heck, the Gypsy King was a showman. Many thought his temperament might be a big problem and that he should be more self-deprecating, but he couldn't care less what others thought about him. All the rhetoric and loud mouthing was likely a load of blarney and he knew it better than anyone. While he surely could have taken himself more seriously and embraced humility, that simply wasn't what the early Fury was all about.
Fury was more like a Peck's Bad Boy than anyone since Ali. But much of what he said along the way was embarrassing and vicious. He denounced homosexuals and Jews, among others. This was hardly viewed as amusing, but perhaps it was a byproduct of fighting a number of different demons including severe weight gain, substance abuse, and mental health issues.
After reaching the heights, he stumbled badly off the stage. However, he made a remarkable comeback and this time around he was clean and sober and showed a great desire to help his fellow man.
"I said some things which may have hurt some people, which as a Christian man is not something I would ever want to do," Fury said in a May 2016 interview for the BBC. "Though it is not an excuse, sometimes the heightened media scrutiny has caused me to act out in public and then my words can get taken out of context. I mean no harm or disrespect to anyone and I know more is expected of me as an ambassador of British boxing and I promise in future to hold myself up to the highest possible standard."
The 6'9" giant is currently an ambassador for the Frank Bruno Foundation, a mental health charity.
Interestingly, the title to Fury's autobiography is "Behind the Mask" and that suggests that the current Fury is the real Fury.
He has been called the UK's answer to Ricardo Mayorga. Maybe in terms of early nastiness, but the current Tyson Fury (Batman suit and all) is more Ali than Mayorga.
Adrien Broner
"I came into town, and I got his belt and his girl." – Adrien Broner referring to Paulie Malignaggi
A few might argue that Adrien Broner is the quintessential Peck's Bad Boy, but frankly, "The Problem" has never really appeared amusing or mischievous. Yes, he has some substance in the ring, but Broner has in large part been seen as a hyped gimmick projecting ignorance, a man that can't back up his foul mouth. He has now become a curiosity as fans speculate as to who will finally knock him out and shut him up.
Aside from a stupid hair combing routine before his fights, nothing Adrien does seems to conjure up even a shred of amusement. Au contraire, his boorish antics outside the ring, such as throwing cash down a toilet and performing a sexual act with a sweaty dancer at a strip club, not to mention his frequent brushes with the law and court appearances, suggest the possibility of a self-destructive bent
The "Problem" will not be solved; it's a story that likely will not have a happy ending.
Today
Fury fits the bill but he has become more temperate and balanced. Still, he remains a promotor's dream. Enjoy him while you can.
Can you think of any others in today's scene? Yesterday's?
To comment on this story in the Fight Forum CLICK HERE
Boxing Odds and Ends: The Debacle in Atlanta, Fedosov's Big Upset and More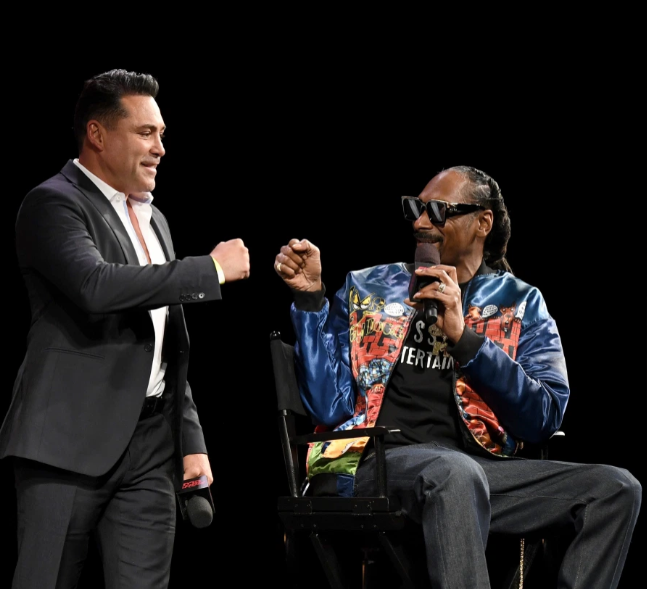 Last night's "Triller" pay-per-view from Atlanta provided a wealth of material for Sunday Morning Quarterbacks. Overshadowing the actual fights was the performance, as it were, of Oscar De La Hoya.
De La Hoya joined the telecast for the 6-round bout between 39-fight veteran Steve Cunningham and boxing novice Frank Mir. Oscar was conspicuously sloshed; he was a train wreck.
Some thought that Oscar's screeching was hilarious, the highlight of the show. Others found it hard to watch. "I don't find humor in a man battling substance abuse," said a person in response to the snarky comments appearing on the message board of a rival web site.
De La Hoya, 48, reiterated that he will return to the ring in July. He has targeted the date of July 3. Oscar was just a boy when he first stepped into the ring. He had more than 200 amateur fights before turning pro. Boxers that take too many punches, say the experts, are prone to developing conditions beyond what are apparent to the naked eye. A common symptom is poor choices.
—-
Also catching flack for his commentary was boxing sportscaster Ray Flores. His transgression was trying too hard to be cool. Flores, 34, was at Wembley Stadium in London in 2017, moderating the final leg of the pre-fight promotional tour for the Mayweather-McGregor megafight. He called that experience his personal Super Bowl. One wonders where he will rate last night's sideshow in Atlanta?
Lance Pugmire, who left the LA Times to join the impressive team of writers at The Athletic, was measured in his criticism, faulting the telecast for "scattered commentary and forced swearing." Pugmire was being diplomatic. He wasn't about to come down hard on Triller as his friend and colleague Mike Coppinger was part of the broadcasting crew.
—
The only legitimate fight on the card (no disrespect to the combatants in the two early prelims) matched former WBA/IBF 140-pound world champion Regis Prograis against Ivan Redkach. From Los Angeles by way of the Ukraine, Redkach, who brought a 23-5-1 record, wasn't expected to win but he was expected to at least make it interesting, as had been the case in his most recent bout, a 12-rounder with Danny Garcia.
Prograis was dominant from the start. The bout ended in the sixth frame after Redkach absorbed a sweeping right hook to the body and fell to the canvas clutching his groin. After initially starting his count, the referee gave Redkach, who was writhing in pain, or an imitation thereof, the benefit of the doubt and allowed him five minutes to recover. A doctor was called into the ring to examine him, he decided that Redkach was unfit to continue, and the boxer was removed the ring on a stretcher. There has been no update on his condition.
The replays showed that the punch was legal, clearly landing above the beltline. Moreover, it did not appear that the blow arrived with any significant force. Redkach was lambasted on social media on the grounds that he was faking it, thereby robbing the victorious Prograis of adding another KO to his record. There have been cries for the Georgia Commission to withhold Redkach's purse.
We have seen boxers greatly distressed after taking a punch in the solar plexus region that did not appear to be a particularly hard punch. Micky Ward's "electrocution" of Alfonso Sanchez comes quickly to mind. So, perhaps we should give Redkach the benefit of the doubt. However, this reporter couldn't help but laugh when a blogger explained away the mysterious happenstance by writing that during the heat of battle, the unfortunate Redkach caught a hernia.
—
There was a huge upset on the Andrade-Williams card in Florida when Azerbaijan heavyweight Mahammadrasul Majidov was stopped in the opening round by Andrey Fedosov.
Majidov had only three pro fights under his belt, but he won all three inside the distance against opponents with winning records and before turning pro he had a long and productive amateur career highlighted by a win over Anthony Joshua.
The contest wasn't quite a minute old when Fedosov nailed Majidov with a hard combination that put him on the deck. Majidov landed awkwardly and twisted or broke his right ankle. He beat the count, but was reduced to a one-legged fighter and when Fedorov put him down again, the ref moved in and stopped it.
It was all over in 84 seconds, but this was no fluke knockout. It's uncertain whether Majidov could have survived if he hadn't injured his ankle. Fedosov, a 35-year-old Russian, has an excellent record, now 32-3 (26), but had become the forgotten man in the heavyweight division after sitting out all of 2019 and 2020.
—
There have been a lot of upsets lately and there were two more on Saturday. Light-hitting James Martin (7-2, 0 KOs), saddled 18-year-old phenom Vito Mielnicki Jr with his first pro loss, winning a well-deserved majority decision in an 8-round junior middleweight contest underneath Harrison-Perrella in LA. Mielnicki entered the bout with an 8-0 record.
On the Matchroom show in Florida, in another 8-rounder, lightweight Jorge Castaneda scored an upset over former U.S. amateur standout Otha Jones III, winning a majority decision. Castaneda brought a 13-1 record, but all of his previous fights save for one  trip to Mexico were held in his hometown of  Laredo, Texas.
Check out more boxing news on video at the Boxing Channel
To comment on this story in the Fight Forum CLICK HERE
Harrison and Perrella Fight to a Draw in LA: Prograis TD6 Redkach in Atlanta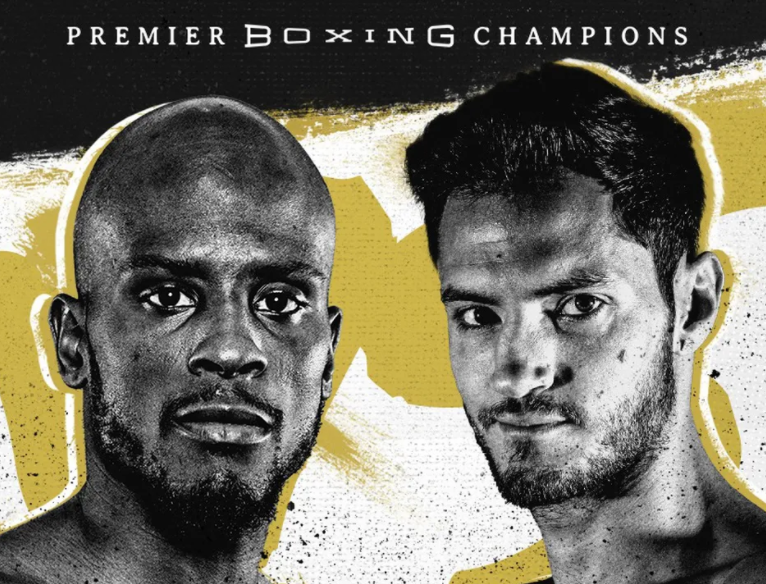 On a day replete with upsets, Florida southpaw Bryant Perrella almost pulled off another, but at the end had to settle for a draw with former WBC 154-pound title holder Tony Harrison. The match was the headline attraction of a PBC show at the Shrine Auditorium and Expo Center in Los Angeles.
Perrella (17-3-1) was moving up from welterweight and making his first start for new trainer Roy Jones Jr.  Harrison (28-3-1), a third-generation boxer from Detroit, was making his first start since the death of his father/trainer Ali Salaam at age 59. Both boxers were coming off a loss. The first man to defeat Jermell Charlo, Harrison lost the rematch. In Perrella's last fight, he was stopped with one second to go in the 10th and final round by Abel Ramos in a fight that he was winning.
Harrison fought a measured fight, but fought without a sense of urgency. Perrella fought mostly off his back foot, but was somewhat busier. The scores were 117-111 Perrella, 116-112 Harrison, and `114-114.
Other Bouts
In a cruiserweight fight that was competitive only on paper, previously undefeated Deon Nicholson had no answer for Efetobar Apochi who blew him away in a fight that was over at the 1:12 mark of round three. Nicholson was down in the waning moments of the second round and knocked down again in the third before the referee rescued him from further punishment.
The 33-year-old Apochi, who captained the Nigerian National Boxing Team before moving to Houston where is trained by Ronnie Shields, improved to 11-0 with his 11th knockout. Nicholson, from Tuscaloosa, Alabama, came in undefeated with`13 knockouts in 14 opportunities, nine coming in the opening round. but his record was fashioned against very soft opposition. The victory boosts Apochi into a match with Arsen Goulamarian who holds a version of the WBA cruiserweight title.
Omar Juarez, a 21-year-old super bantamweight from Brownsville, Texas, improved to 11-0 (5) with a 10-round unanimous decision over Elias Damian Araujo (21-3), a 33-year-old Argentine now residing in Fresno. The scores were 98-92 and 99-91 twice.
In an upset, Philadelphia's James Martin scored a majority decision over Vito "White Magic" Mielnicki Jr in an 8-round super welterweight contest. The scores were 79-73, 77-75, and 76-76.
Martin, who improved to 7-2, is the son of former light heavyweight contender Jerry Martin. It was the first pro loss for hot prospect Mielnicki, age 18, who entered the contest with an 8-0 record.
Atlanta
In the first noteworthy boxing match ever staged at Atlanta's NFL Stadium, former WBA/WBC 140-pound champion Regis "Rougarou" Prograis (26-1, 22 KOs) was awarded a technical decision over Ivan Redkach (25-6-1) who collapsed in the sixth round complaining of a low blow and was carted from the ring on a stretcher. Replays showed that it was clearly a legal punch. The fight went to the scorecards and Prograis won comfortably: 59-54 and 60-54 twice.
The bizarre ending was somehow fitting as the entire event was bizarre, not merely the fights but the camera work and the commentary. The word sophomoric comes to mind. For the record, in the main go Jake Paul stopped Ben Askren in the opening round.
To comment on this story in the Fight Forum CLICK HERE